By Jordan Staggs | Photography by Capture the Coast 30A
"You always hear stories about how great the Major Leagues are, but even those don't do it justice," says former MLB pitcher and current New York Mets scout Brett Campbell. "The stadiums, playing in front of tens of thousands of people, the hotels, the food—everything is first-class. Getting to play against guys you grew up idolizing, playing in stadiums you dreamed about playing in as a kid; yes, it was totally surreal. Growing up in Atlanta, I was a huge Braves fan. Luckily, during my time with the Nationals, I was able to face the Braves. I remember seeing Bobby Cox in the dugout, walking out to the bullpen. I asked my bullpen coach who I was about to face when I got into the game, and he said, 'Andruw Jones, Brian McCann, and Jeff Francoeur.' It got real, fast!"
Campbell grew up in Douglasville, Georgia, and played baseball for the University of Georgia until an elbow injury led to a transfer to Northwest Florida State College (Okaloosa-Walton Community College at the time), but he always dreamed of a bigger playing field. He completed his mathematics degree and was a shortstop at Kennesaw State University, where he met his wife, Stephanie. But Campbell's baseball career was far from over after graduation.
Not many childhood dreams come true, but as Campbell says, "I one hundred percent wanted to be a professional baseball player when I was little. I was privileged to grow up in the dugout with my dad, who was just elected into the Georgia High School Coaches Hall of Fame. I learned the game's intricacies from a very early age, which helped me throughout my career. I always knew that I would end up coaching, but my first dream was to play in the Major Leagues, and I was lucky for that to happen."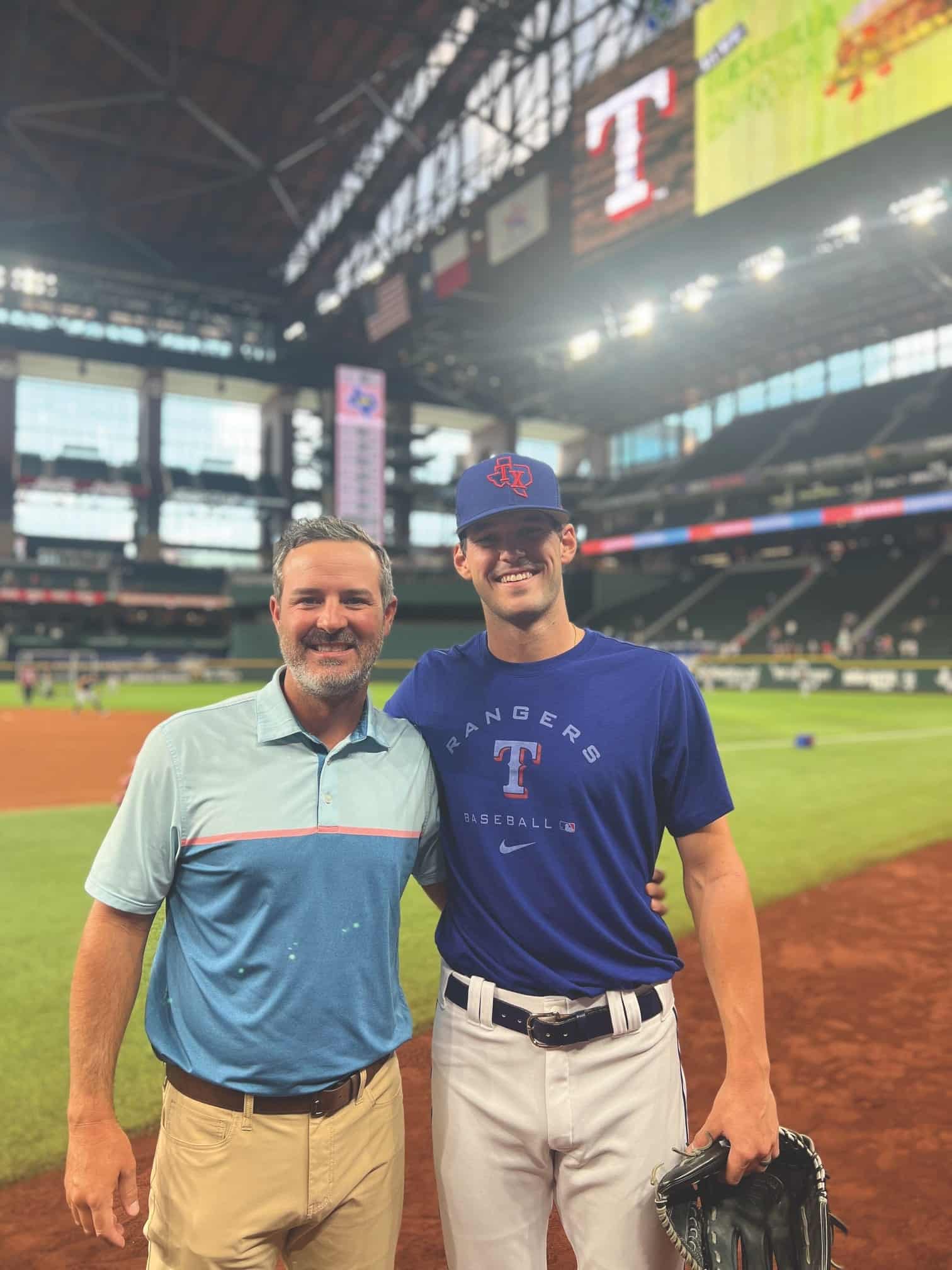 In his last year of college, Campbell says he "started to see the writing on the wall" that being drafted to the MLB as a shortstop was doubtful. So when his coach asked him about pitching, he gave it a shot, throwing about twenty innings in college, and was drafted in the thirty-fourth round (out of forty). "I signed for practically peanuts and just the chance to play," he admits, but he also says he had faith he could do well. "My first full year of professional baseball, I started the season with thirty straight scoreless innings and led our organization in saves. A year and a half later, I pitched in the big leagues. It's something that I take great pride in. I didn't give up; I put my head down and outworked everyone."
After a career as a Washington Nationals relief pitcher, Campbell became head coach at Georgia Perimeter College near Atlanta. His team was ranked as high as second in the country during his tenure. After two years, he received a call from a good friend and college teammate about a new career opportunity as a scout for the Texas Rangers—something he had never planned to do, but it made sense financially at the time.
"I went through the interview process and got the job," Campbell recalls. "I also knew that scouting would open a lot of doors for me down the road, and it has. The relationships and network I have built with professional coaches and scouts, not to mention the college coaches I talk to daily about players, probably wouldn't have happened otherwise."
Scouting players at colleges and high schools all over the country in hopes of helping his teams draft the best picks for the Major Leagues has been rewarding, yet there's a lot more to it than just watching games and meeting with players and coaches, Campbell shares. "The travel is tough. I cover almost the entire state of Florida and am responsible for any player I think is good enough to get drafted. I spend a good deal of my summer traveling to tournaments to identify players I like. Then I watch each player during his spring high school or college season. I write a report for every player, which gets sent to our office. I then must conduct interviews and in-home visits with each prospect to get to know him. Being a good player is just part of what it takes to be drafted. What type of kid is he? What kind of competitiveness and work ethic does he have? What are his parents like? What does his physique look like? Do I think he will continue improving, or is he maxed out? These questions are just the tip of the iceberg on getting a player in the draft."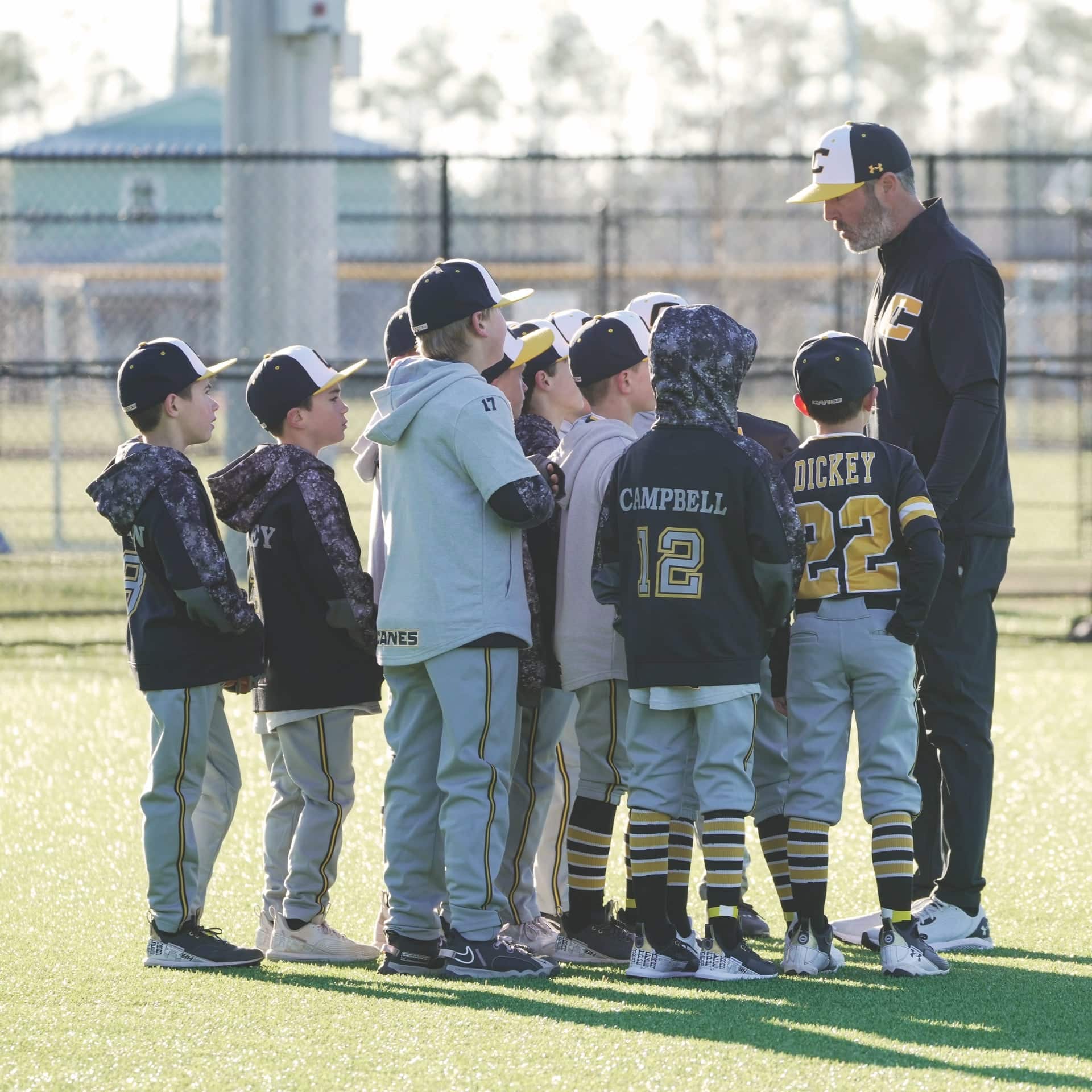 Although scouting has challenges and rewards, Campbell says he misses coaching and being in the dugout with the players. "That was a big reason I started the Canes in the Florida Panhandle," he shares. After Campbell and his wife moved to South Walton, Florida, when he started scouting, the need for another travel baseball league in the area presented him an opportunity to build upon his love of the game and coaching while sharing that love with his kids. "There was a travel ball organization here already, but we needed more teams to accommodate all the players in the area," Campbell says.
The Canes Florida Panhandle Division, a branch of the national Canes Baseball league, is a youth travel baseball organization spanning Northwest Florida. The Canes is designed to provide opportunities for young players to develop the skills to play baseball at the collegiate level and to connect coaches and scouts with high school players as they near recruitment age.
Working to build the Canes Florida Panhandle Division has allowed Campbell to keep his pro scouting job while passing along his knowledge as a former player and coach. The organization has grown to multiple teams and hundreds of players that travel throughout the year for tournaments and regional games. "What separates the Canes from most other organizations is the contacts with colleges I have built through scouting," Campbell says. "There isn't a college coach in the country who I can't pick up the phone and call about one of our players, especially in the Southeast. It's the best of both worlds because coaching is truly where my heart is. All of our coaches also have extensive playing backgrounds at the high school, college, and professional levels."
He continues, "Starting a travel ball organization was always something I wanted to do. When I started my first travel ball team, we had fifteen or so kids who did not make the team. We just couldn't take thirty kids on a roster. Cutting them was one of the toughest things I've had to do. But with all the families moving into the area, I knew we needed more than one travel ball organization to give kids a chance to play if they wanted. I also wanted to make sure I had my hand in every part of what was going on with each team—not just the eleven kids on my team—to make sure they were being taken care of, make sure their arms were being taken care of, make sure they were taught how to play the game the right way. When the Canes approached me about starting an organization in the Panhandle, it was a no-brainer. It's the best travel ball organization in the country and has a ton of former players in the major leagues. When our teams go to tournaments, college recruiters and scouts know who we are and know they need to see our kids. And that's what this is all about; taking care of them and teaching the right fundamentals but also providing the opportunity to be seen by people that can help get them to the next level."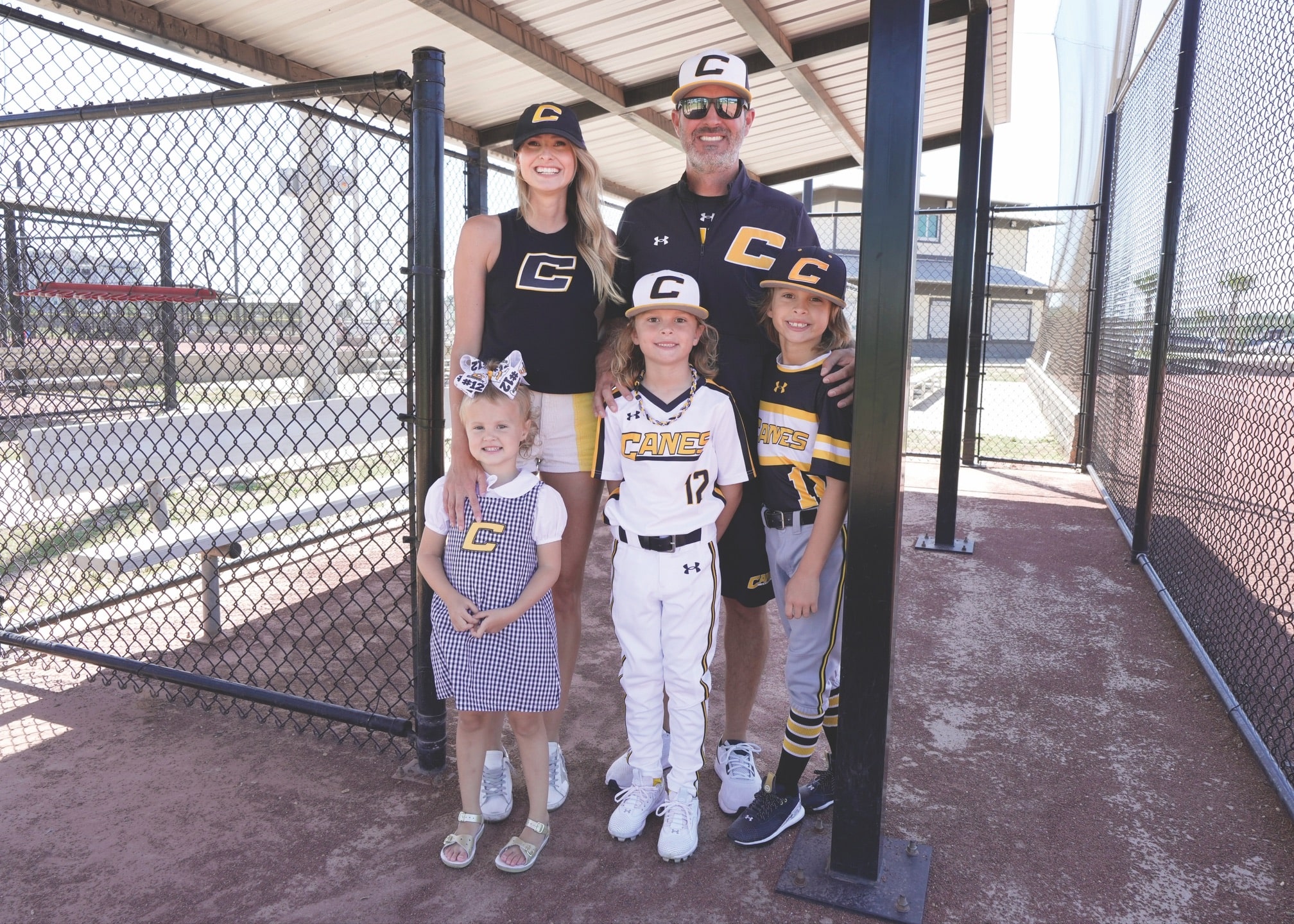 Having a hand in every aspect of the league has meant Campbell is involved in choosing coaches for the teams, deciding which tournaments the Canes would attend, and figuring out details such as uniforms, travel and lodging, practice plans, and the administration side of running the organization, which he admits "can get a little crazy at times." Stephanie has been fundamental in helping with the organization, and it's poised to continue growing this year with the fall league and going into spring 2024.
"The most rewarding part is seeing the improvement in the kids," Campbell says. "Seeing them put in the hard work and translate it to the games makes it all worth it. But just getting to know the boys, getting to know the families, and creating lifelong relationships is why I do it. The rings and championships are great but come second to developing the players on and off the field—making sure they are good kids in the community, making sure we equip them with the tools to handle failure, and teaching them how success comes from hard work. In travel ball, it has become all about winning, and while that is what we strive for each time we are on the field, it's not the only thing we are worried about."
At the end of the day, game, tournament, or season, a love of baseball and his players makes it all worth it for Campbell.
"I truly love the game," he says. "I love everything that goes into it; the attention to detail, how the little things throughout the game add up to whether you win or lose, the strategy. I could go on forever. But most of all, baseball is a team game. It creates lifelong relationships and teaches our kids how to deal with failure and be team players. Baseball is the only sport where you can fail seven out of ten times and still be considered great. There are no other sports like that!"
— V —
---
The Canes Florida Panhandle Division fall tryouts for 7u–14u will be in August, while spring tryouts will occur in late fall. Visit CanesBaseballFL.com, Canes Florida Panhandle on Facebook, and Instagram @canesfloridapanhandle to learn more, see the coaching staff roster, or fill out a prospect form.
ARTICLE CATEGORIES