Florida Georgia Line on Music, Family, and a Life Worth Living
By Sallie W. Boyles
Who knows where this road is supposed to lead We got nothing but time As long as you're right here next to me, Everything's gonna be alright
If it's meant to be, it'll be, it'll be Baby, just let it be If it's meant to be, it'll be, it'll be Baby, just let it be
The lyrics are from "Meant to Be," the first collaboration between country music's Florida Georgia Line duo, Tyler Hubbard and Brian Kelley, and pop artist sensation Bebe Rexha. On the first day they met to work on a song, Tyler and Bebe were dealing with some business-related frustrations, prompting Tyler's wife Hayley to share the timeless sentiment: if it's meant to be . . .
From that bit of inspiration, "Meant to Be" was ready for radio within a matter of hours. The instant hit, which they performed at the Fifty-Second Country Music Association (CMA) Awards, earned multiple nominations, such as Single of the Year and Musical Event of the Year by the CMA, plus a 2019 Grammy nomination for Best Country Duo/Group Performance. Crossing genres and generations, the love song resonates with a great range of music lovers. "Bebe didn't try to be country," says Tyler, "and we didn't try to be anything but us, and that song continues to connect with people all over the globe."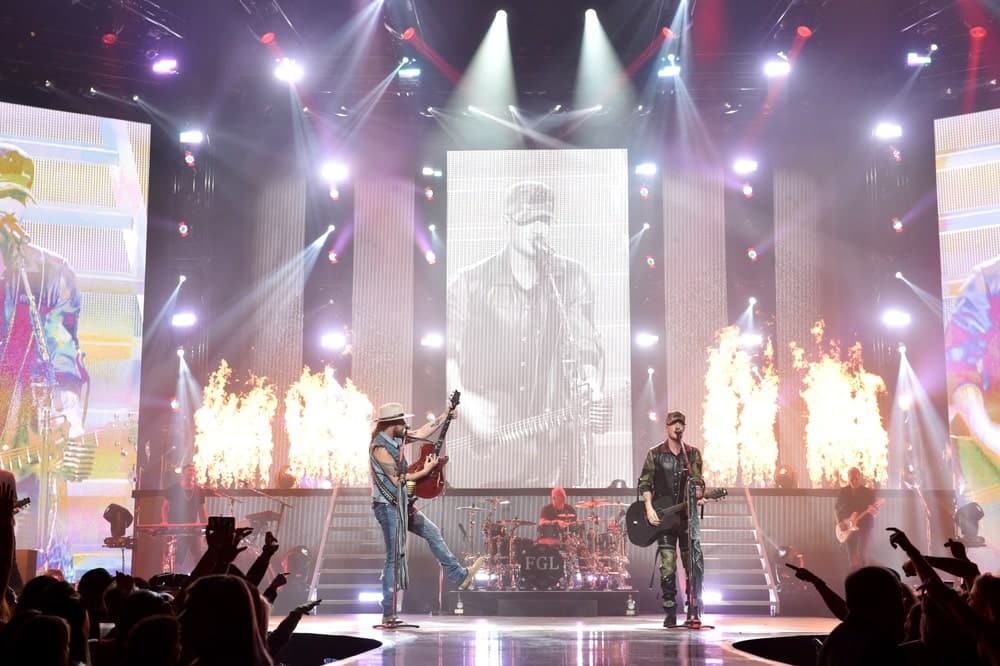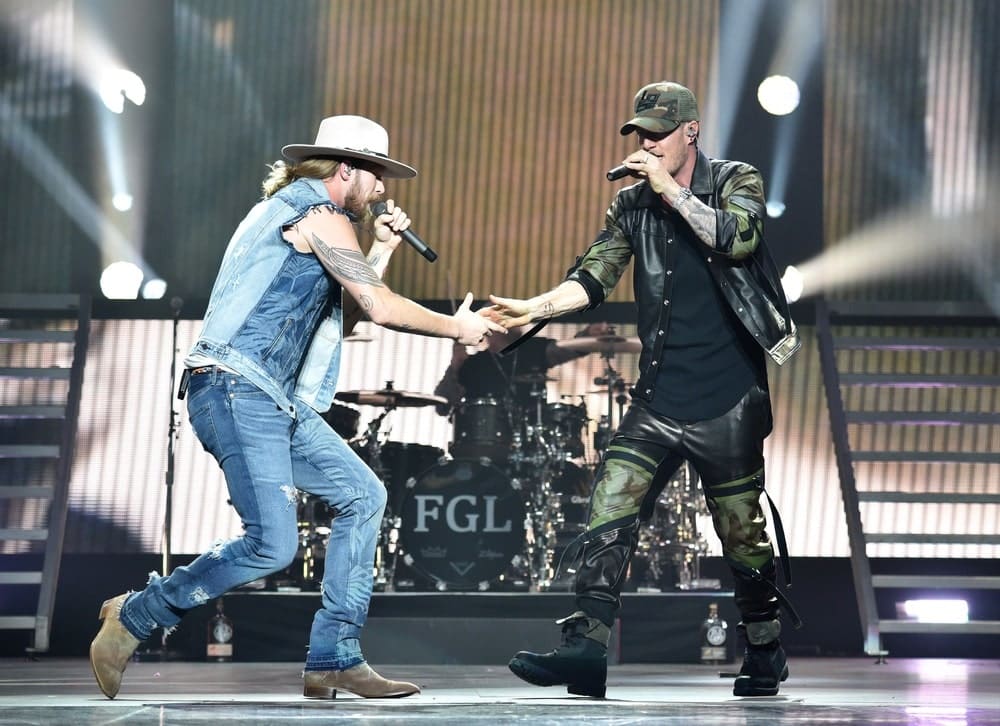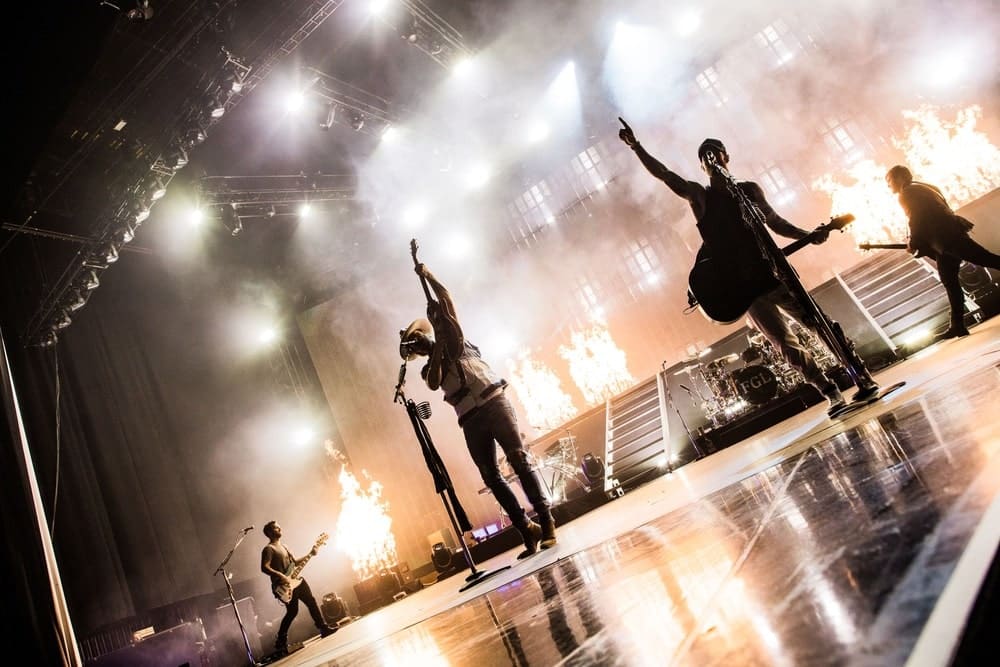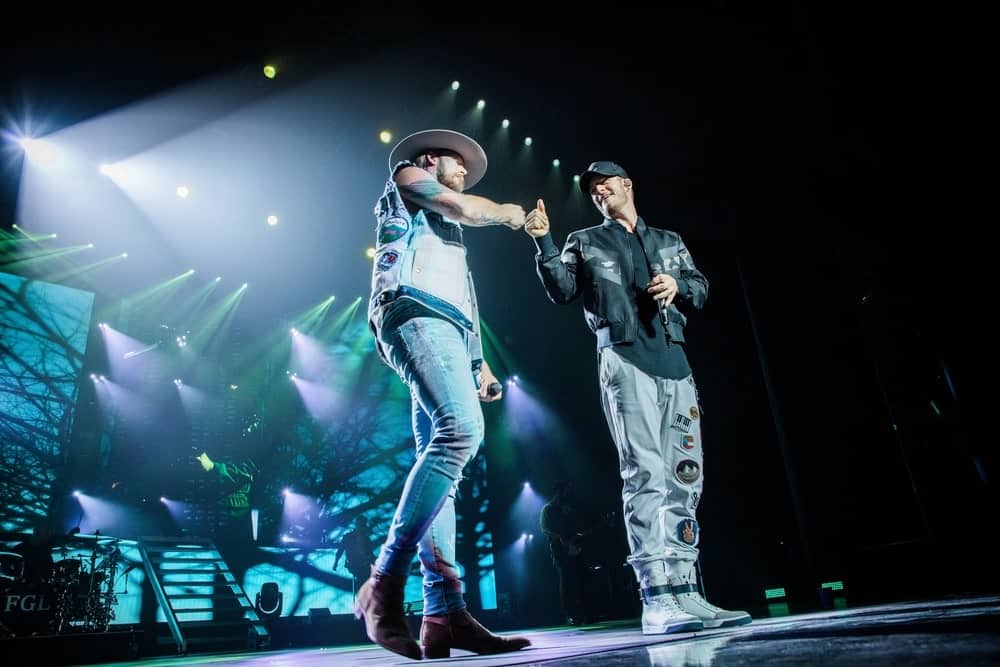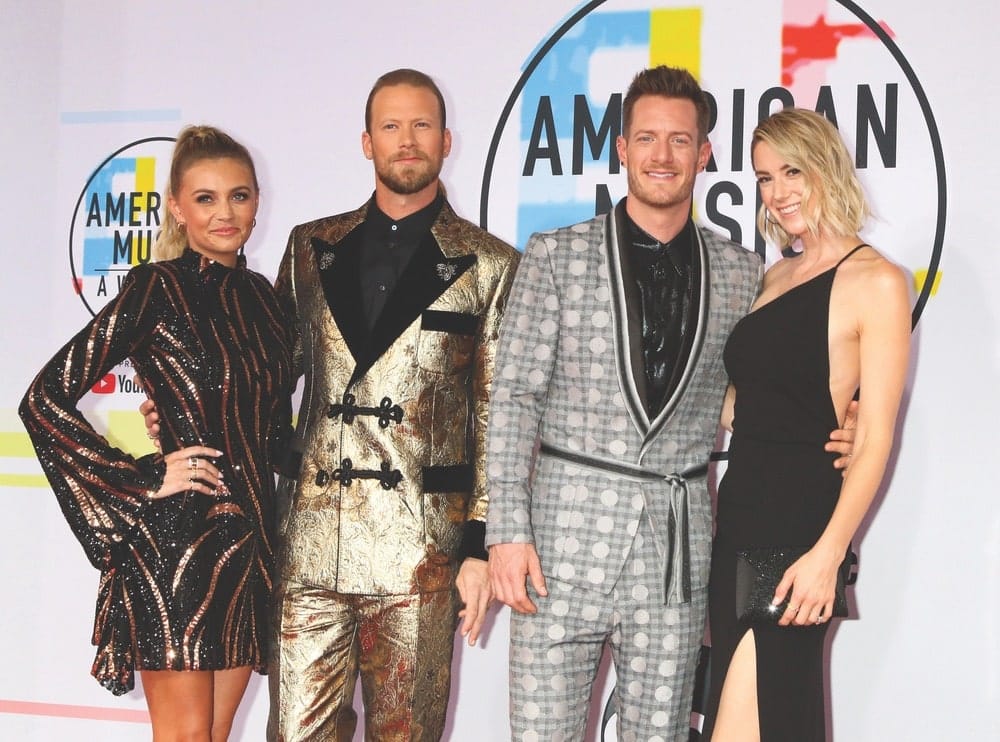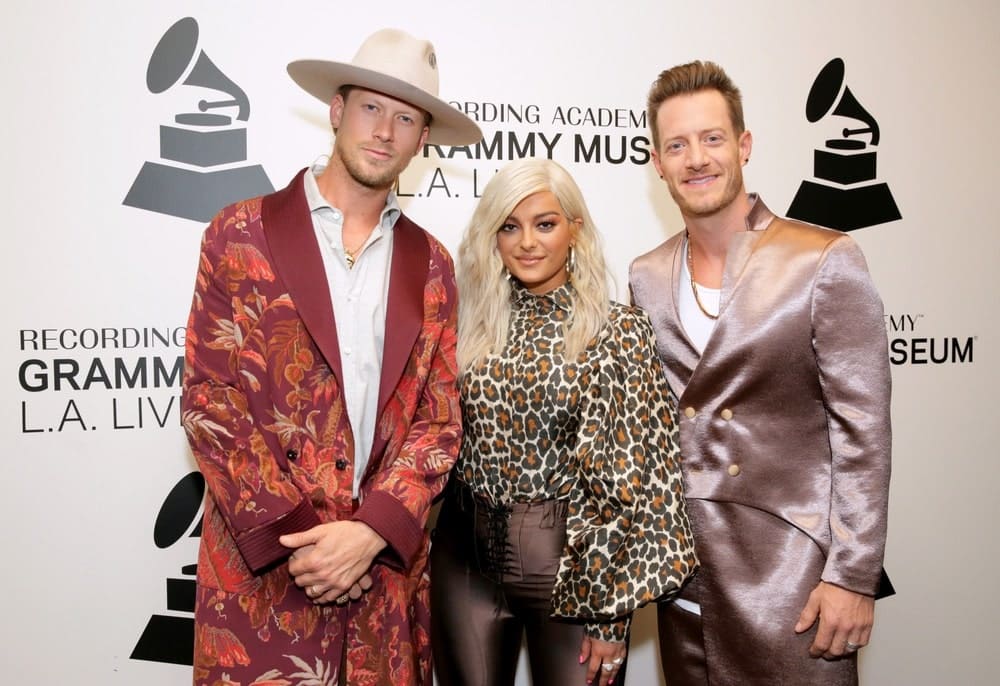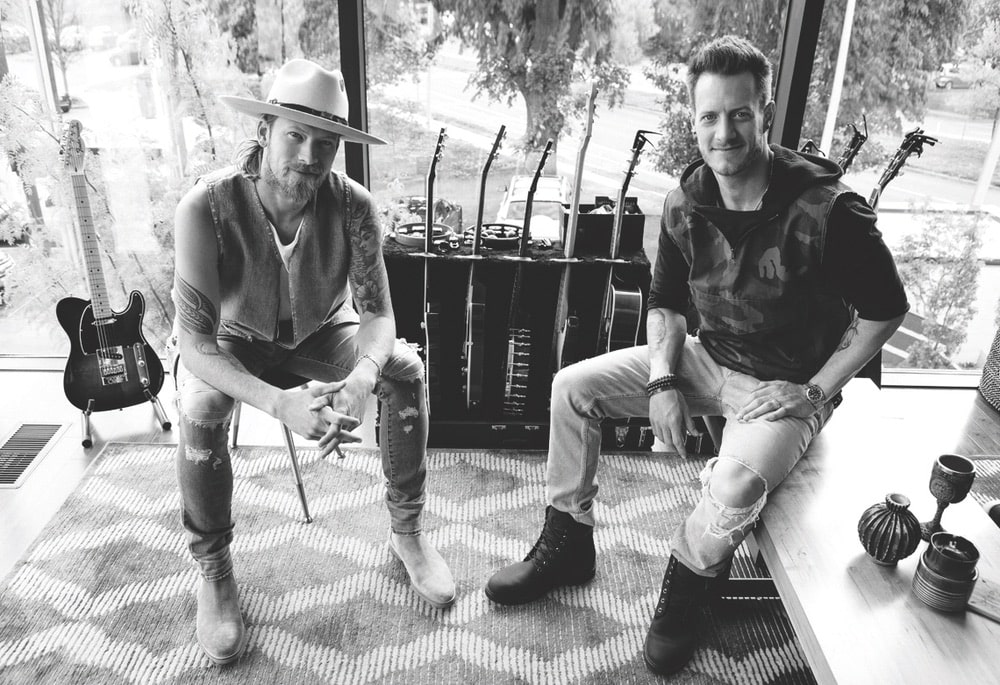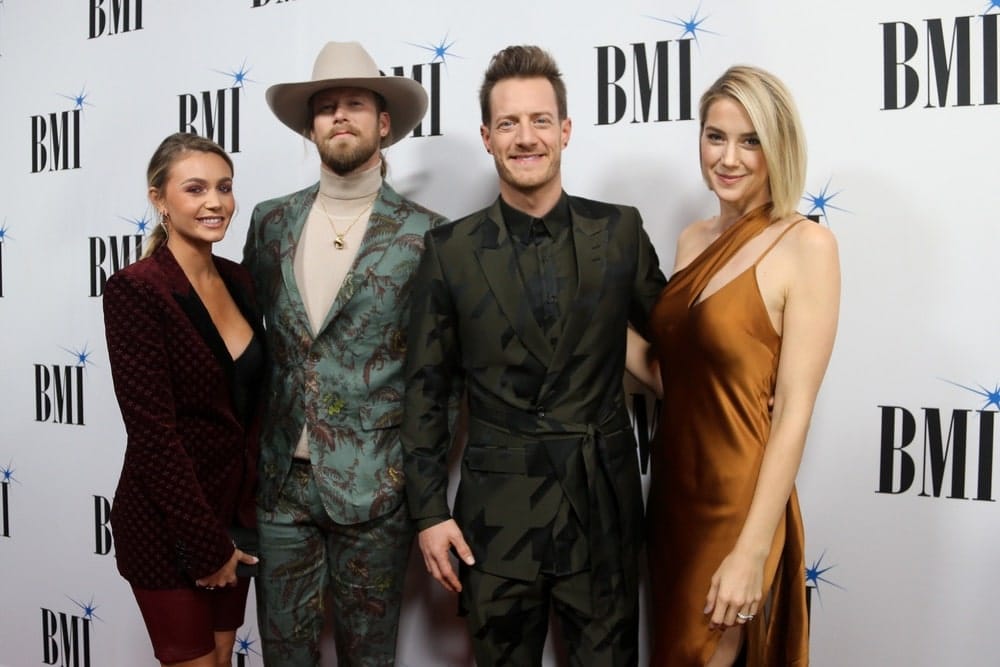 On that note, when Florida Georgia Line (FGL) sings about destiny, it's with insights learned from recognizing and grasping their opportunities.
A mutual friend introduced Brian and Tyler when they were studying music at Belmont University in Nashville. Both Brian, who grew up in Florida, and Tyler, who is from Georgia, started out performing in church. They also played in bands. Neither planned to enter Belmont. Initially drafted by Florida State to play baseball for the Seminoles, Brian had his sights on professional ball but faced the reality of spending more time on the bench than on the field. During his downtime, he wrote music. Meanwhile, Tyler thought he'd skip college until seeing how much fun his friends were having in school. All along, Tyler says, "Music has always been part of my life—the same for Brian." Regarding their genre, he adds, "Being from Georgia and Florida, country music's just in our blood!"
"Being from Georgia and Florida, country music's just in our blood!"
Practicing together at Belmont, the two hit it off and soon found they could fill every seat in the lounge of downtown Nashville's Hotel Indigo. After graduating in 2009, they supposedly gave FGL two years to make it, but as Brian confides, there was "no Plan B for us." Instead of waiting for their big break to materialize in Nashville, they took to the road in Brian's Tahoe and booked their first gig at Miss Kitty's in Florida. In between performing, they'd take odd jobs to earn cash. They haven't forgotten how tough it was, yet Tyler fondly recalls "writing on the back of a tailgate and driving all across the country in Brian's Tahoe to play shows."
Some would call it luck, but their performance—a product of their talent and work ethic—caught the attention of industry executives who helped them get on tours with exposure to large audiences. The artists, in turn, took their time before signing with a label. "Instead of looking for a deal," Tyler explains, "we were looking for fans. We hit the road hard for a couple of years and gained that support first. Everything else just fell into place after that."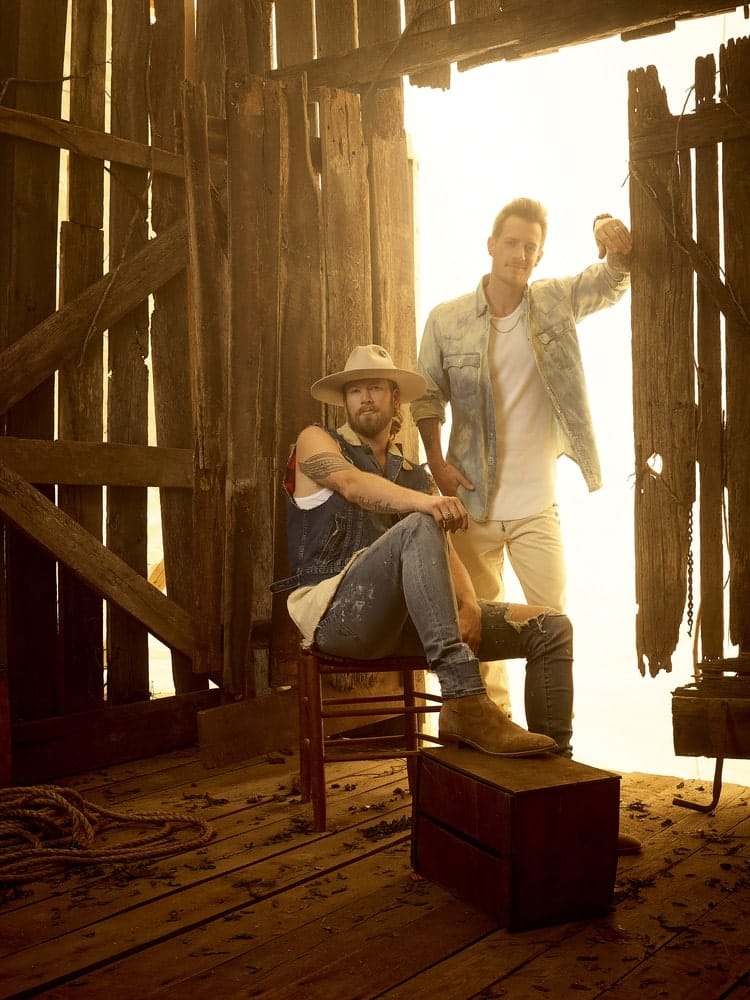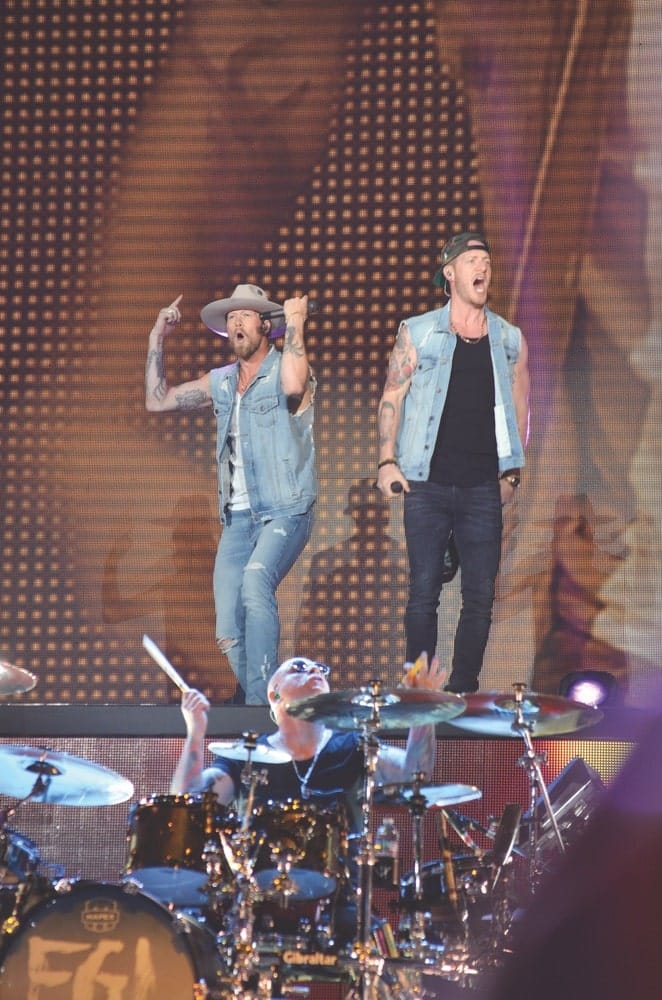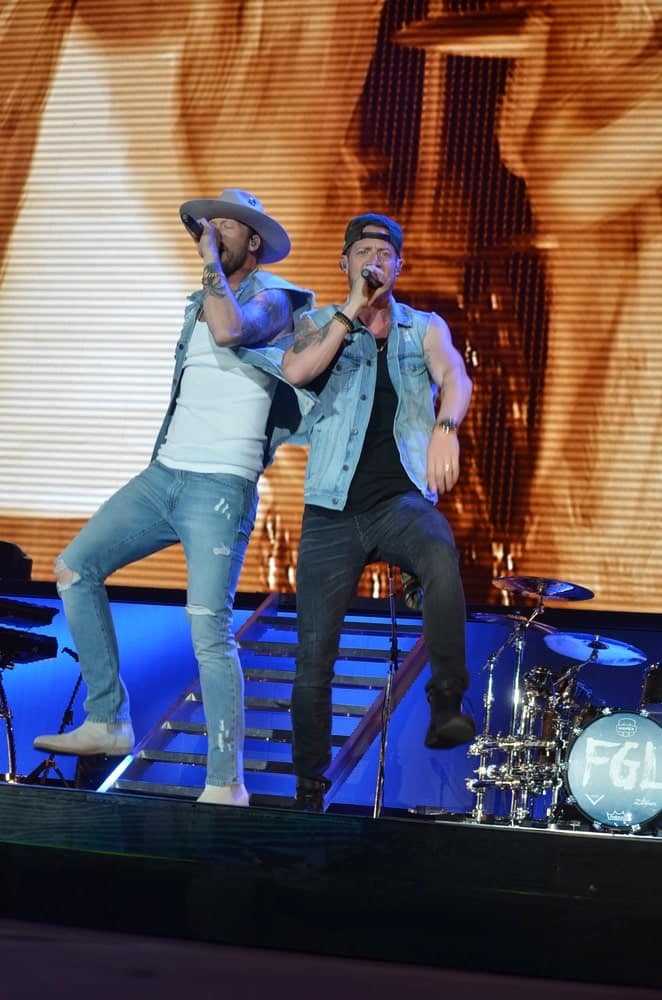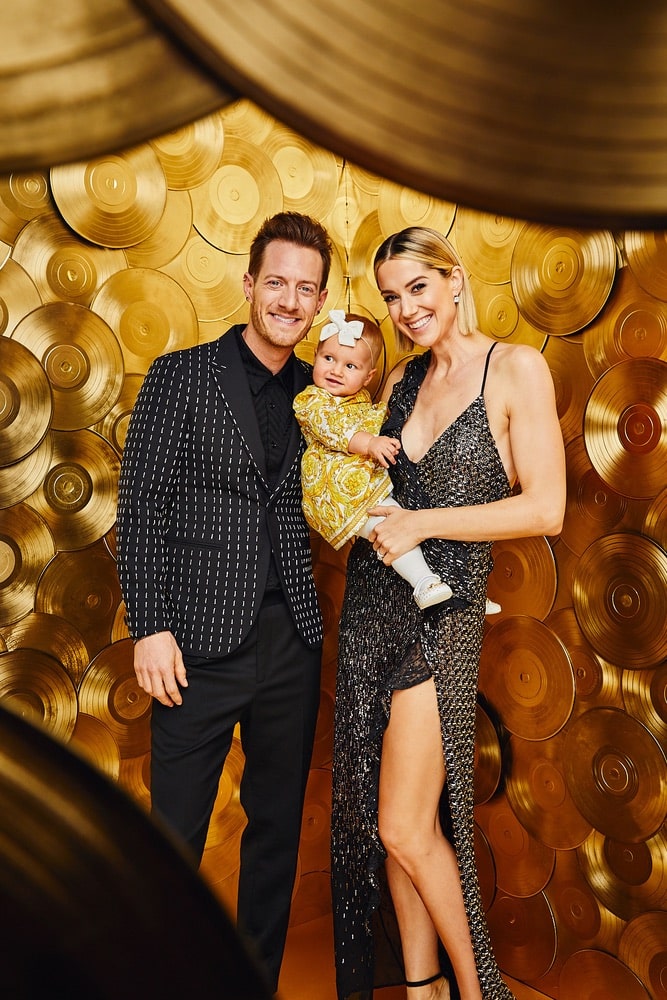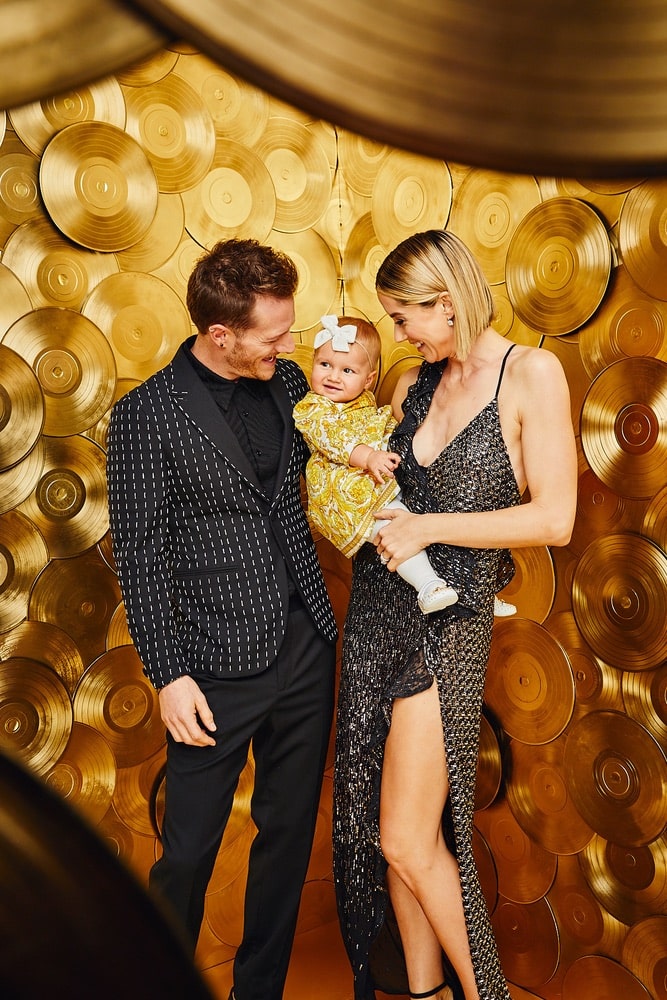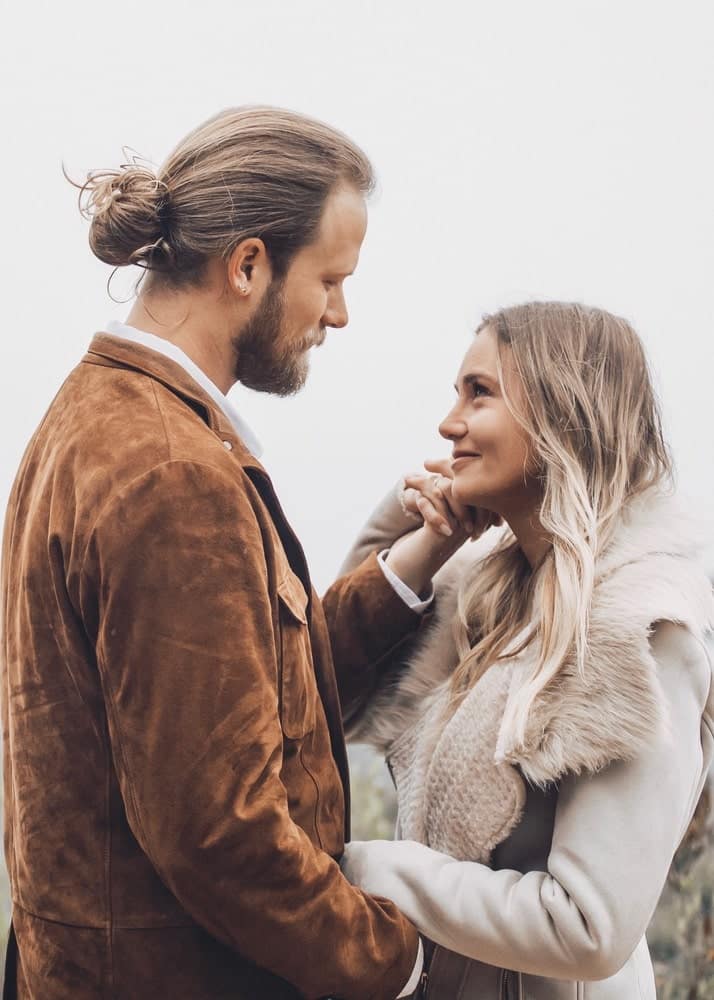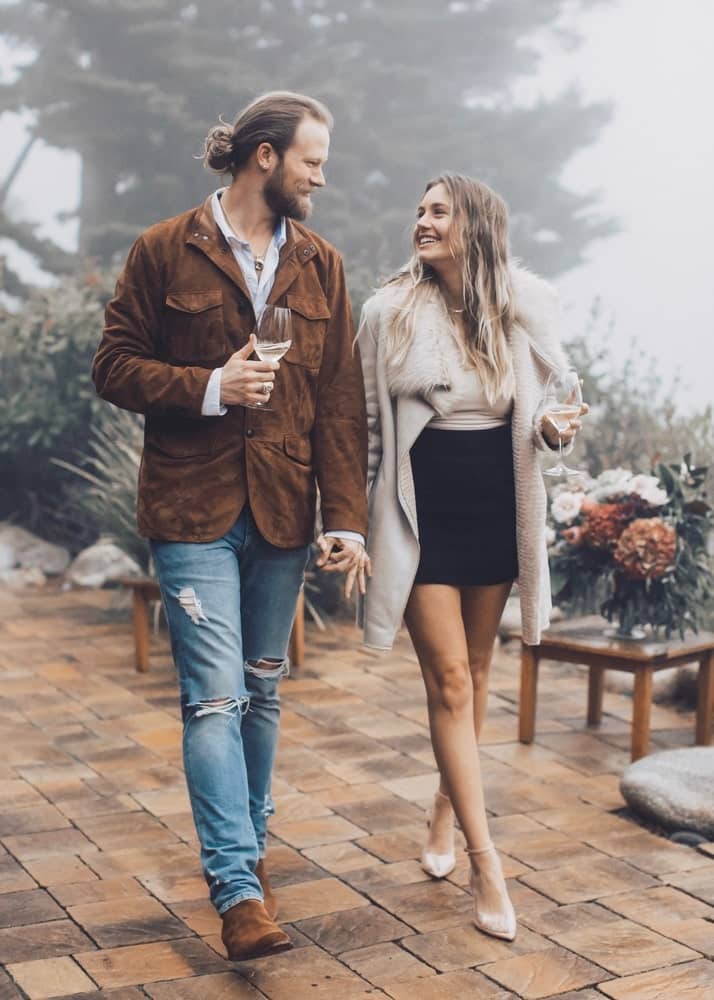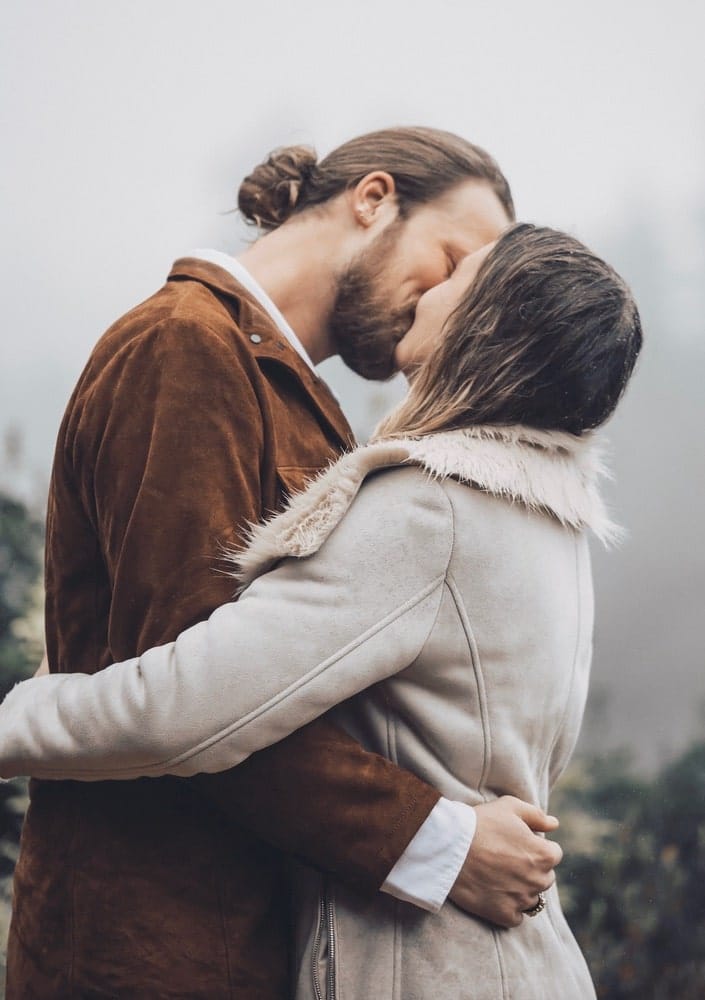 Still working independently, FGL released their first EP, Anything Like Me, in 2010, followed by It'z Just What We Do in 2012. Here's to the Good Times, their first album, which came out in December of 2012, includes their breakout hit "Cruise." Released in April of 2012, the song had five thousand downloads in its first weekend on iTunes. Suddenly, FLG had their choice of recording contracts and signed with BMLG Records. "Cruise" became the best-selling song by a country duo in digital history, and the album was certified platinum in the US and Canada.
In 2013 alone, FGL won New Artist of the Year and New Vocal Duo of the Year, Academy of Country Music Awards; Duo Video of the Year and Breakthrough Video of the Year, CMT Awards; Vocal Duo of the Year and Single of the Year, CMA Awards; and Single of the Year (in a remix with Nelly), American Music Awards—along with several other nominations.
Instead of resting on their laurels, FGL gained momentum. "You'll never forget hearing your song on the radio for the first time," says Tyler, "just like you'll never forget your first Grammy nomination, like we experienced this year. Every little 'win'—big or small—inspires us to keep elevating to that next level."
"Every little 'win'—big or small—inspires us to keep elevating to that next level."
Racking up top hits with their next two albums, Anything Goes and Dig Your Roots, Brian and Tyler have welcomed the multifaceted benefits of teaming up with different artists. "With every collaboration we've been part of," says Tyler, "everyone involved has stayed true to themselves, and I think that's why they've worked." Besides gaining acclaim, songs with Luke Bryan ("This Is How We Roll"), The Cadillac Three, Dierks Bentley, and Mike Eli ("The South"), Tim McGraw ("May We All"), and Backstreet Boys ("God, Your Mama, And Me") have been incredibly gratifying to make. "My first concert was Backstreet Boys," says Brian, "and the Boys were Tyler's first CD. It was a God thing to be able to collaborate with them on 'God, Your Mama, and Me.'"
"We've always been inspired by all types of music," says Tyler. Inspired, not converted. Sending a message to any who suggest otherwise, FGL named their fourth album Can't Say I Ain't Country. "We continue to push ourselves with each project and are so excited to bring these songs on the road this summer," says Tyler. "And the title can't say it any better," Brian affirms.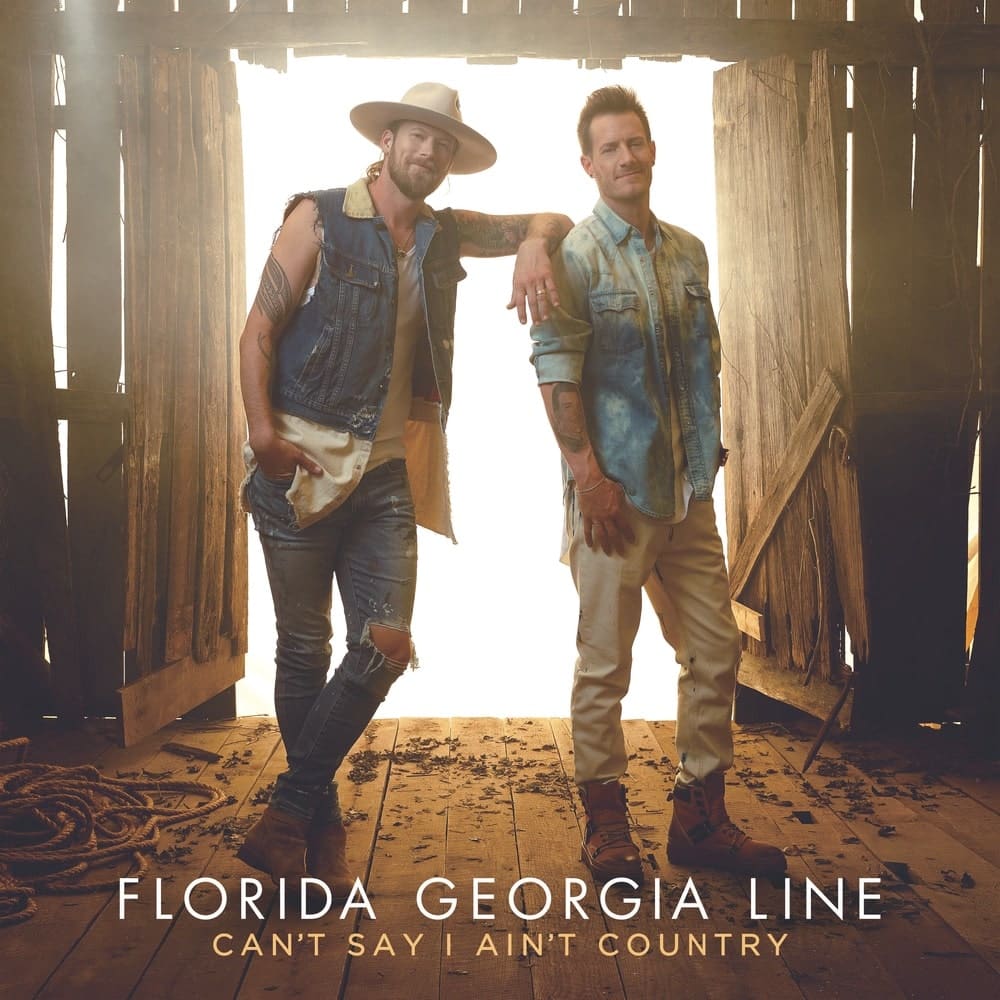 The proof, of course, is in the music. The industry has resoundingly applauded "Meant to Be." Likewise, "Simple" and "Talk You Out of It" bounced to the top of the country charts.
Expressing why Can't Say I Ain't Country is so significant to them, Tyler says, "Brian and I cowrote several of the songs, but this is the first time we were coproducers on the project, too. Every single part of this record we've touched. We took time off the road to really focus on this record."
Carving out time from touring and other engagements to focus on the one project would have challenged groups who are far less in demand. FGL's ability to manage their full list of undertakings is remarkable.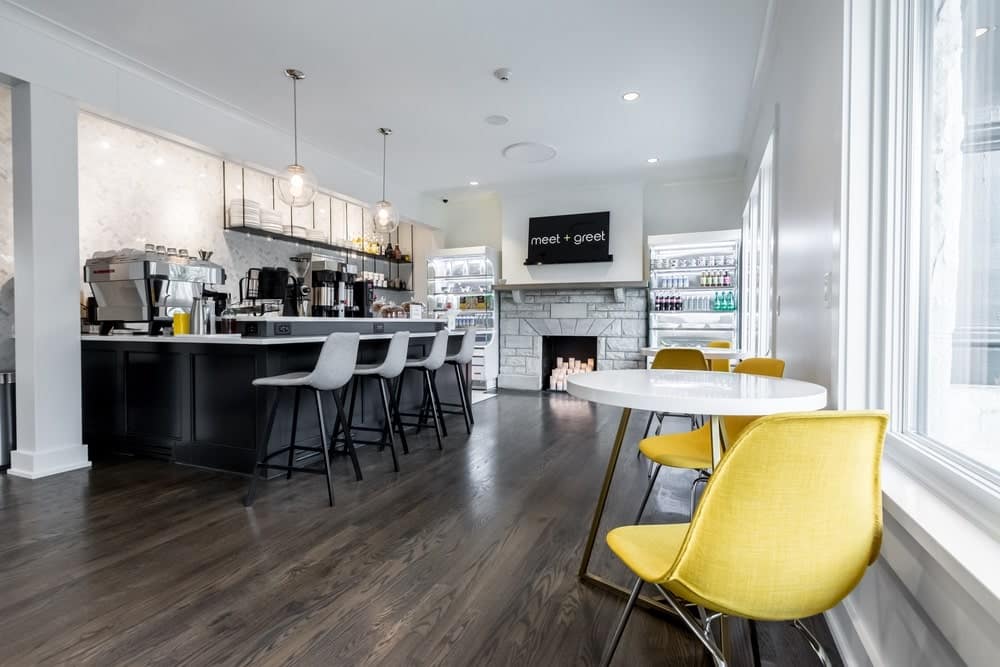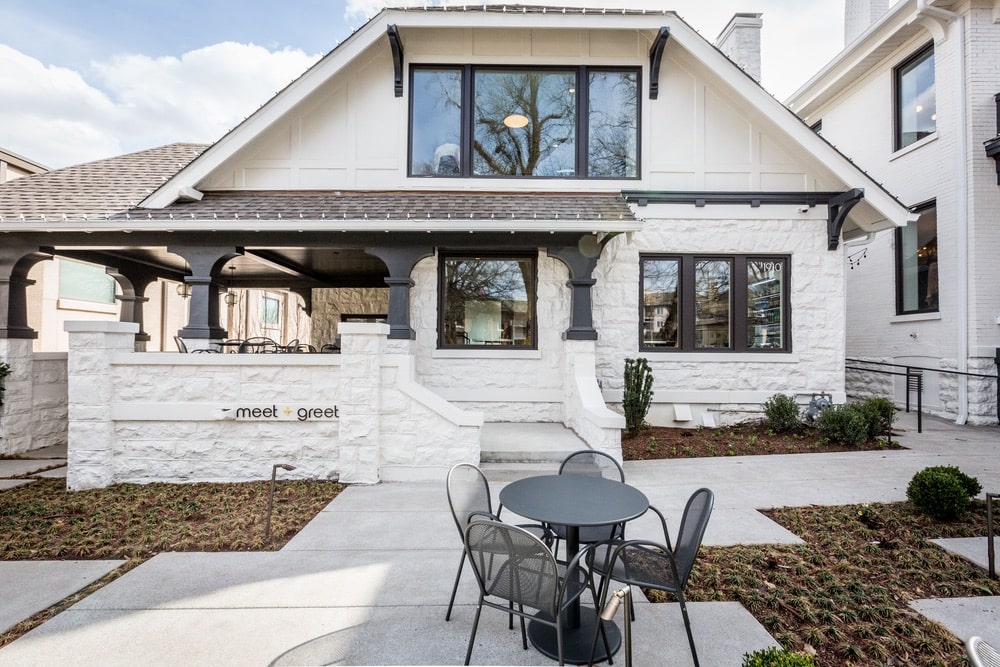 Besides producing their own work, Brian and Tyler established the music publishing company Tree Vibez Music to represent songwriters of all genres in facilitating industry connections, as with performing artists and securing deals. "Magic happens when you get creative people all in one room—or bus—together," says Brian, "so we wanted to have a place of our own to do just that, and that sparked Tree Vibez Music."
Giving songwriters a bus allows them to travel along with performing artists in an environment that's conducive to creating. "We've been writing on the road since we started with our songwriting buddies," says Tyler, "so it just made sense to get a bus. Our Tree Vibez Music roster and team are just amazing and have only inspired our own music that much more."
In a related endeavor, Tyler and Brian founded an outside-the-box facility in Nashville called Meet + Greet. The setup provides a green space, inviting meeting rooms, balconies, an espresso bar, and a grab-and-go café for executives and idea generators to plan and conduct business.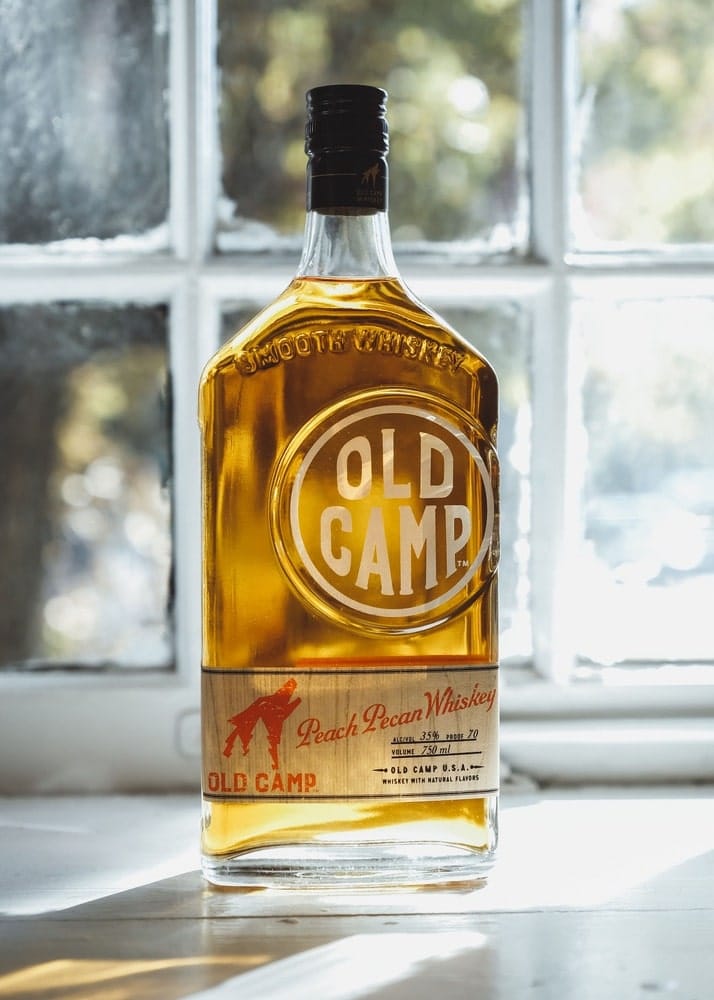 The two also own FGL House, a multilevel restaurant and entertainment venue in downtown Nashville. One of a kind, the property contains four levels with a themed bar and distinctive vibe on each, including Little Red Corvette, a piano lounge in the basement, and Cruise, the largest rooftop bar in the city. The restaurant features Southern-style cuisine, and the four bars serve specialty cocktails, local craft beers, and Old Camp Whiskey, FGL's brand. Made in Indiana, the whiskey is aged at least two years and then infused with two iconic flavors of the South: peach and pecan.
"From developing our Old Camp Whiskey to opening our first restaurant, FGL House, in Nashville, we've been hands-on from the start," says Tyler. "Each has been a passion project we're very proud of. Brian and I have never wanted to put our name on anything we didn't believe in."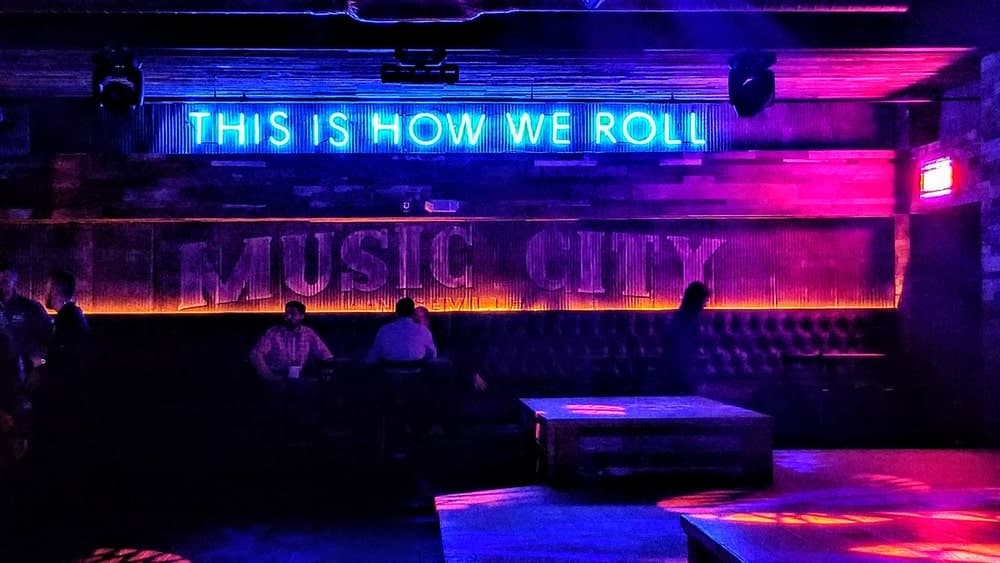 The Kelleys additionally own Tribe Kelley, a lifestyle brand of women's and men's clothing, accessories, and wellness products that Brian concedes is his wife's brainchild. "My wife Brittney and I were customizing our clothes way back before starting Tribe Kelley," he relays, "so this journey of seeing her become a boss lady and follow her passion has been incredible to watch."
An artist and entrepreneur in her own right, Brittney learned a thing or two from her grandmother, who had a flea market business. Brittney opened Wondertown, a boutique she ran on Etsy while a student at the University of Georgia. Besides the jewelry she made from bags of broken vintage pieces purchased from flea markets, she sold white shirts that she bought on sale and then customized by dying and cutting the fabric. She loved designing and crafting, and selling her work was more lucrative than waitressing. Even after she and Brian married in 2013, Brittney continued to use her go-to tools—scissors, fire, and bleach—to alter their denim and other pieces, as well as band members' clothing.
Encouraged by friends and Brian, Brittney decided to pursue her dream of designing clothing by launching Tribe Kelley. The brand name pays tribute to her Native American heritage yet more broadly evokes belonging to an inclusive, worldwide family.
The brand name pays tribute to her Native American heritage yet more broadly evokes belonging to an inclusive, worldwide family.
"Our Tribe Kelley clothing and accessories line, plus our wellness collection, is inspired by our tribe, and has all the good vibes," says Brian. Ethical practices back those sentiments. Sourcing materials and manufacturing products in the United States and paying workers a fair wage are priorities. When dying denim, they further adhere to an eco-friendly process. Their merchandise is available online at TribeKelley.com and through their physical stores, currently in Nashville and Northwest Florida. "We opened our first Tribe Kelley location in Nashville, called the Trading Post, and then opened a second location, the Surf Post, in Grayton Beach, [Florida]," says Brian. An Old Florida beach house occupied the site they chose for the latter, and instead of demolishing the relic, the Kelleys thoughtfully remodeled the structure, which opened in the summer of 2018.
"We've let our imaginations run wild," says Brian, "and it's blown our minds being able to bring them into reality." When asked what might be coming next, whether additional Tribe Kelley products or a new FGL business venture, he teases, "We've always got something up our sleeves!"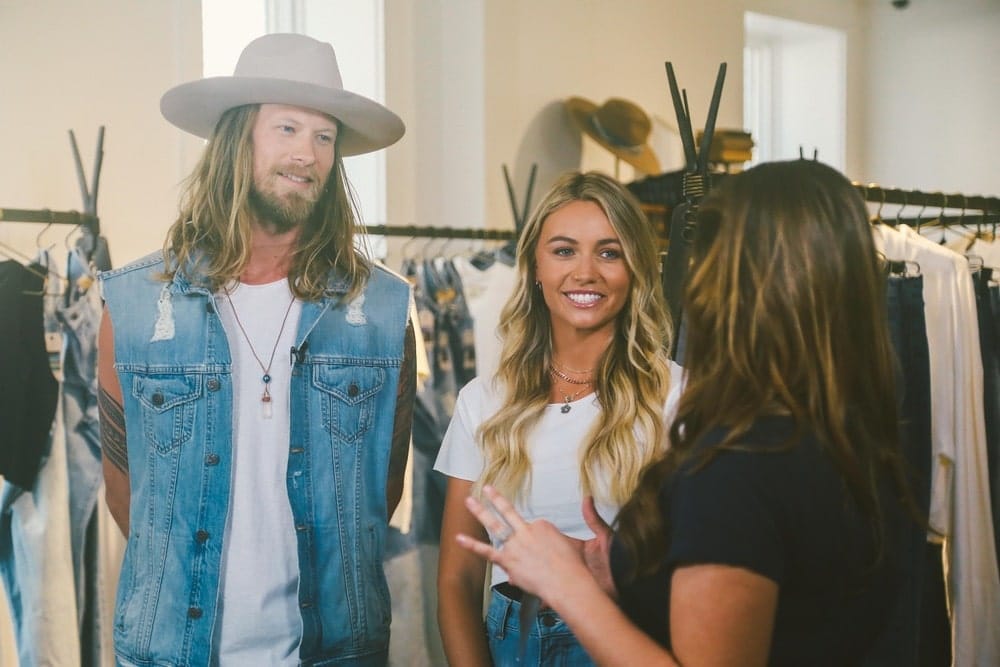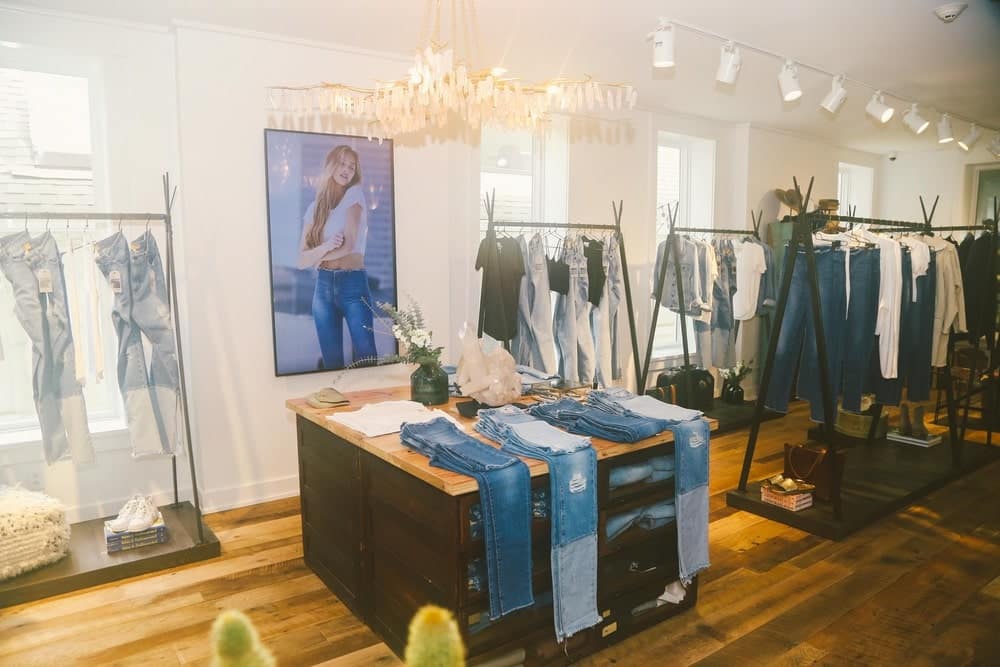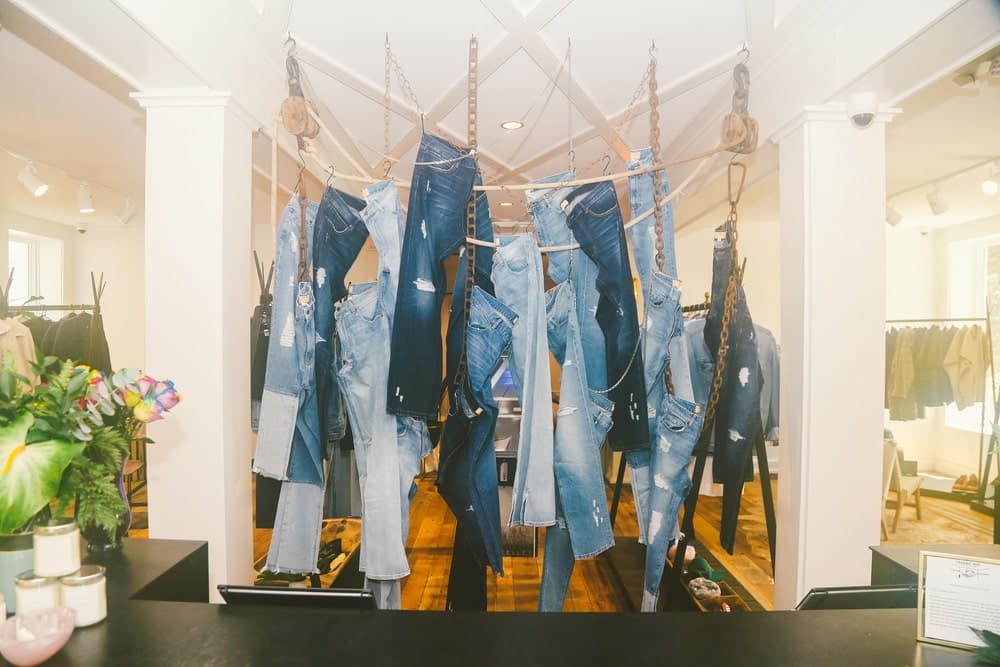 Their aspirations include making a difference through charitable causes. "Through the years, we have been able to be involved with several charities that are close to our hearts," says Tyler. Tribe Kelley recently established a GoFundMe account to assist victims of last year's Hurricane Michael. FGL has also partnered with the General Mills Foundation to combat hunger. "With past tours," offers Brian, "we have also been very active with The Independence Fund, presenting wounded vets with all-terrain track chairs to help make mobility easier. My uncle and cousin both served overseas, and my grandfather was awarded two purple hearts during his active duty, so it's something very special to me."
Considering all that they've accomplished to date, Tyler and Brian take nothing for granted. "We both have a strong faith and are thankful to God every day," says Tyler. "Our dream was always to be able to make a living making music, and we are so grateful to be where we are. This whole wild ride has been the time of our lives."
"And we're just getting started!" exclaims Brian.
No doubt, whatever is meant to be, FGL will be working to make it happen.
— V —
---
Can't Say I Ain't Country is now available for preorder. It will be released in the US on February 15, 2019. FloridaGeorgiaLine.com
Sallie W. Boyles works as a freelance journalist, ghostwriter, copywriter, and editor through Write Lady Inc., her Atlanta-based company. With an MBA in marketing, she marvels at the power of words, particularly in business and politics, but loves nothing more than relaying extraordinary personal stories that are believable only because they are true.
ARTICLE CATEGORIES