Movement & Creative Energy Converge
By Hailey Bethke | Photography courtesy of Sculpt Studio
"Created to Move. Moved to Create." That mantra welcomes you upon entry to Sculpt Studio, a premier fitness and creative space along Northwest Florida's Scenic Highway 30-A. Nestled among the trees and scrub in beautiful Seagrove Beach, Sculpt Studio serves as a community hub that celebrates strength, connects like-minded individuals, and encourages every student to step into the best version of themselves.
The owners, husband-and-wife duo Mike "MJ" and Bentley Jackson, who met at a yoga studio in Dallas, have always shared a passion for fitness. "On our first date, MJ and I dreamed about opening a studio of our own," Bentley shares. "We eventually moved to 30-A and got married. When COVID-19 hit, our passion didn't waver, and we began filming virtual workouts and leading outdoor classes wherever we could. Whether on docks or in driveways, we quickly formed a buzzing community, bonding over sweat, gratitude, and what some call a 'party on a yoga mat.'" Guided by their vision and community support, the couple jumped at the opportunity to open Sculpt Studio in late 2020. The business recently celebrated its second anniversary and won an award for Best Fitness Studio on the Emerald Coast.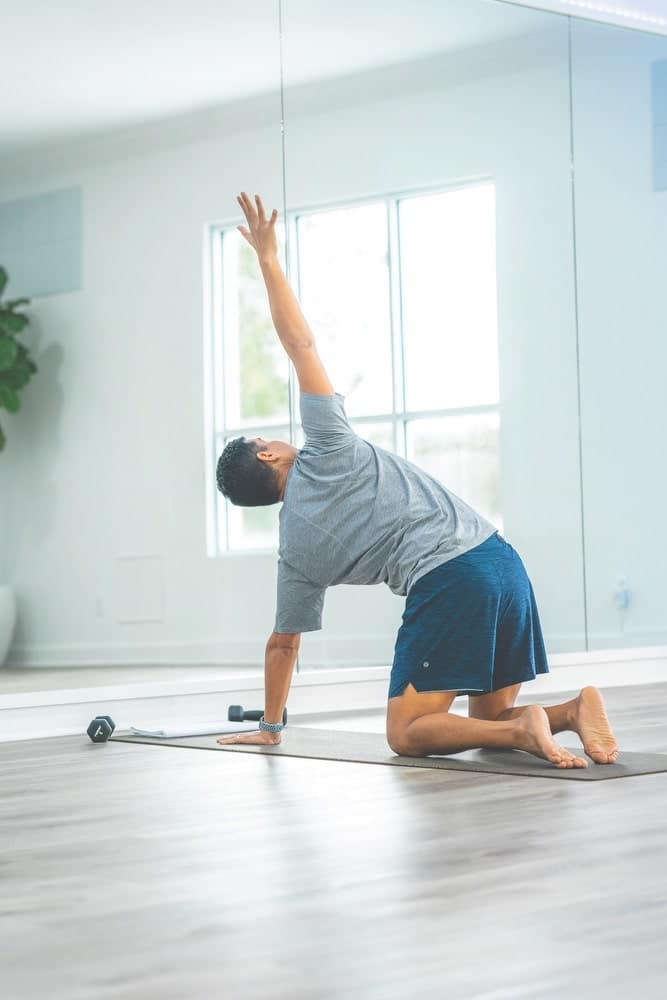 Sculpt Studio isn't just another gym; the Jacksons aim to redefine the relationship between a conventional yoga flow and a challenging HIIT workout. "What sets us apart is our energy!" they explain. "We wanted to rewrite the narrative of traditional yoga by making it fun and approachable to all. We noticed a gap between your typical gym with machines and weightlifting and your stereotypical yoga studio—both ends of the spectrum can be intimidating. We founded Sculpt Studio to merge the benefits of yoga, cardio, and strength training into one fun experience we call Yoga Sculpt. Each forty-five-minute class blends the flow, breath, and mindset of a yoga class with the reps, beat, and strength training components of a boot camp-style workout. The result is a refreshingly unique combination that's fun, sweat-inducing, and highly addictive. Expect to leave feeling grounded, strong, and energized."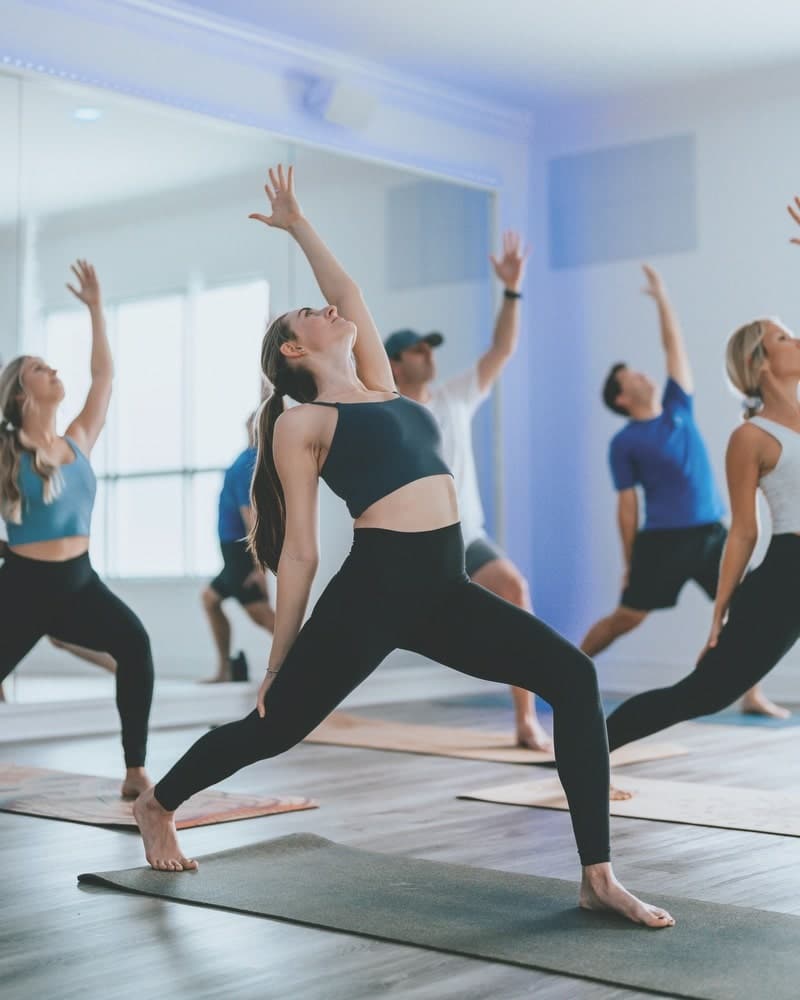 In addition to weekly workout classes at Sculpt Studio's primary location in Seagrove Beach, MJ teaches outdoor classes from spring through fall at local venues like the Big Chill and the Seaside Pavilion. For those who love to work out from home or find themselves traveling, Sculpt also offers weekly on-demand classes. And, for groups visiting 30-A, MJ loves teaching private classes to add a feel-good flow to your memories.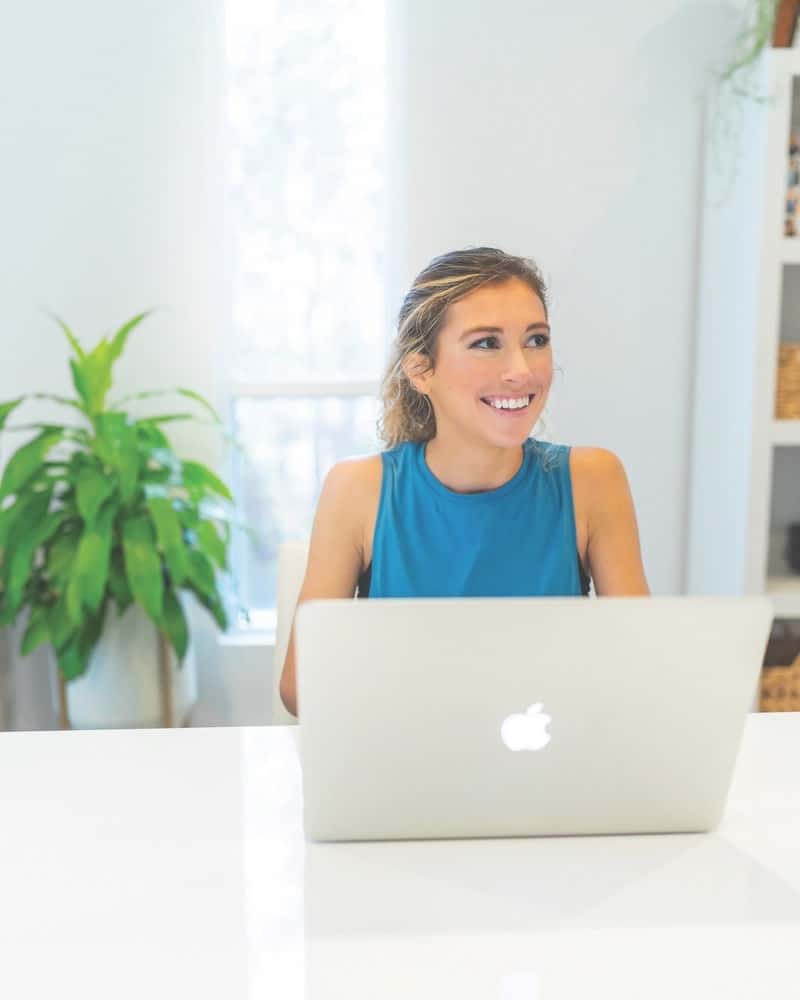 The good energy doesn't stop at the yoga mat. Bentley, whose background is in graphic design, channels her love for art through Sculpt's Creative Studio. When she's not operating her design agency from this hub, the space is used by other creatives for meetings, photo shoots, and private events. "We have a series of wellness and floral workshops planned for the new year," she shares. "We are excited to see the Creative Studio continue to evolve in 2023 as we strive to best serve our community and the businesses that support it."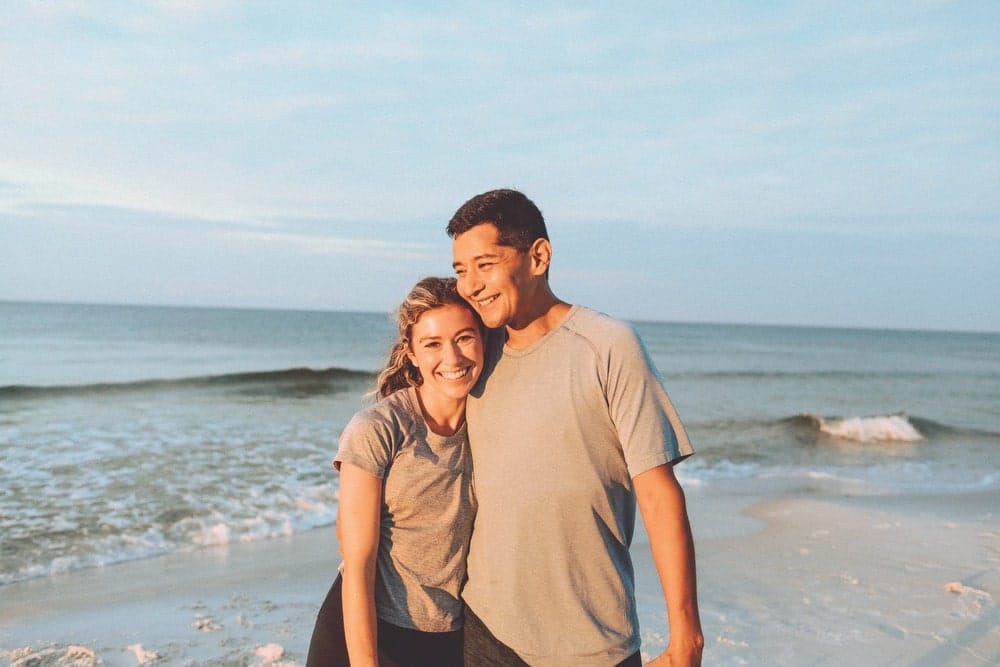 The couple feels incredibly grateful to help someone discover a workout that allows them to feel empowered in their body and find a supportive community. "It's what motivates us each day to keep pushing forward, stay consistent, and share what we feel called to do. Members often tell us how they're able to run farther, play pickleball longer, walk taller, surf better, or just plain breathe and feel better, all because they've found a functional workout they love. It's incredibly rewarding to serve our immediate community and positively impact the daily quality of life for its members."
We founded Sculpt Studio to merge the benefits of yoga, cardio, and strength training into one fun experience we call Yoga Sculpt.
Whether you're a HIIT enthusiast, a die-hard yogi, or simply love a good sweat session, classes at Sculpt Studio are designed to leave you feeling energized, grounded, and grateful.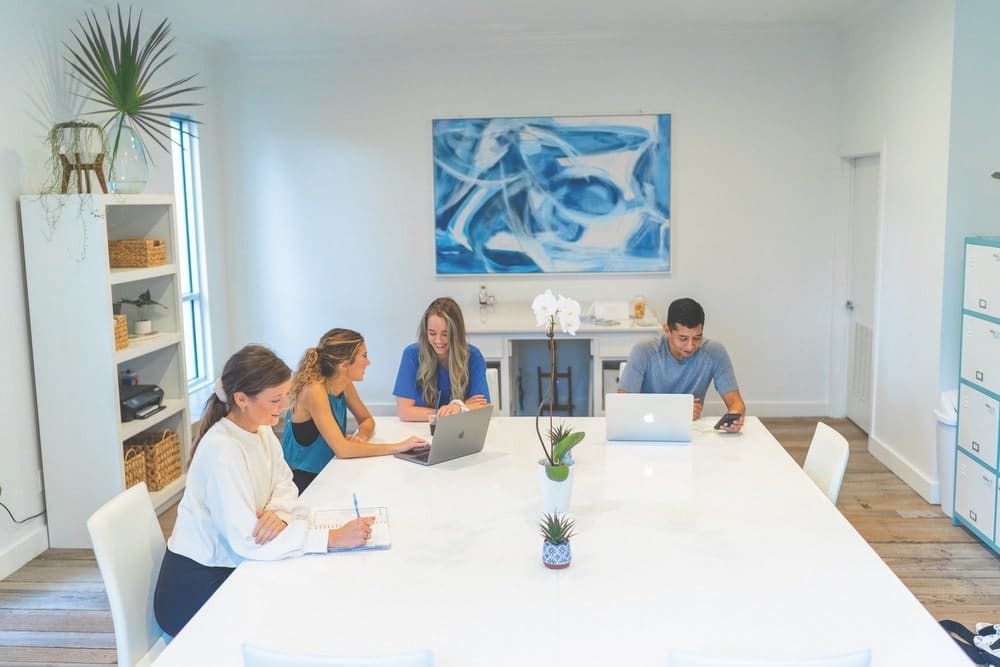 ---
Tips from the Sculpt Crew
To help you live aligned and healthy in 2023, Bentley and MJ shared seven wellness tips you can implement today to start feeling your best.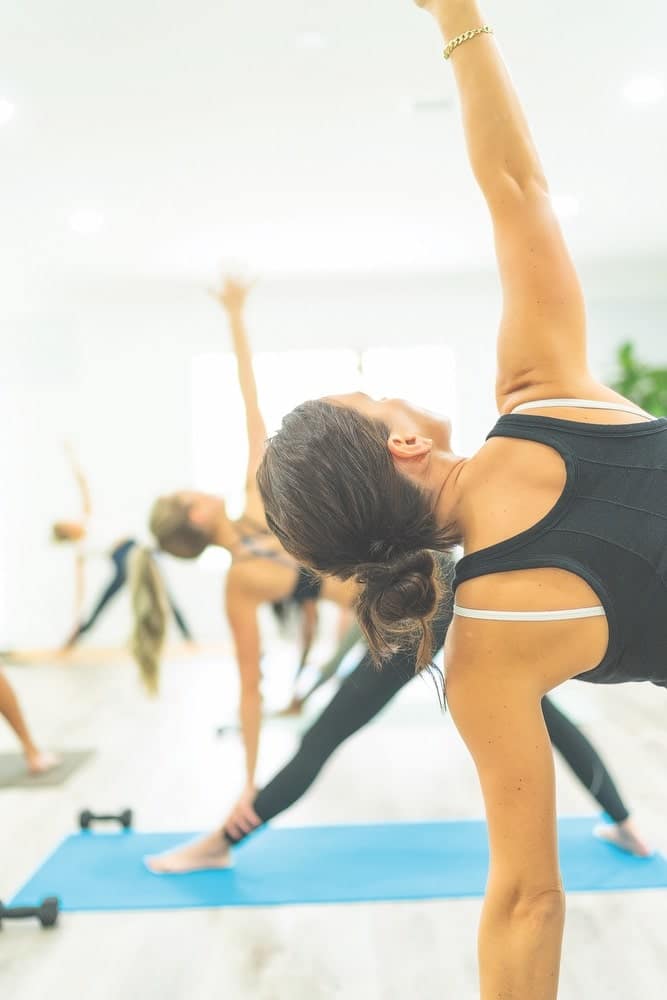 Find an exercise you love. If you don't enjoy it, you won't stick with it! Working out should be a "get to," not a "have to."
Water, water, water! To make hydration fun, we encourage our community with a reminder to do "ten-second chugs" of water throughout the day.
Prioritize rest. Rest isn't something your body needs to "earn." Trust that rest is productive and your energy is valuable. If you listen to your mind and body when they whisper, you won't have to hear them scream.
Surround yourself with like-minded people. You are who you hang out with, so to build good habits and reach your goals, spend more time with people already doing those things. Find friends who lift you up, match your mindset, and support your goals. You'll rise together!
Practice functional movement. You don't need fancy machines, expensive products, pills, or powders to improve your health. Start doing the obvious things you aren't spending enough time on. Find a way to move your body in every way every day and value consistency over intensity.
Self-care is not selfish. Spending time on your fitness is not selfish; neglecting your health is. Reap the benefits of action or pay the price of inaction.
If you are feeling anxious or stressed or lack energy, get moving—immediately. Many people use being busy or stressed as an excuse not to work out, but that's actually the best reason to work out. Once you get movement, momentum will quickly take over your body and overflow into your mind and day. You just have to take the first step!
---
— V —
Visit SculptStudio30a.com to learn more or book fitness classes and Creative Studio workshops.
ARTICLE CATEGORIES