Art That Amazes
By Jordan Staggs
Art is meant to be interactive, whether you're looking at a painting or a sculpture, reading a poem, or even finding your way through a maze of bright colors and crisp graphics. Labyrinth, a book of fourteen mazes by Paris-based designer Théo Guignard, was released in March of this year and includes artistic adventures for all ages. Readers can escape from the clutches of a dragon, navigate a mind-bending series of geometric shapes, and more.
"Théo's art is crossover in its appeal, which makes the book fun and challenging for people of all ages," says the team at Wide-Eyed Editions publishing. "We wanted to ensure there is something in the book for the whole family, so some of the mazes are simple, and some are more complex. Théo has created mazes that come from his own imagination, influenced by his background as an animator. This experience really shows through, and paired with the large format of the book, you can immerse yourself into all the scenes and pore over the details for hours."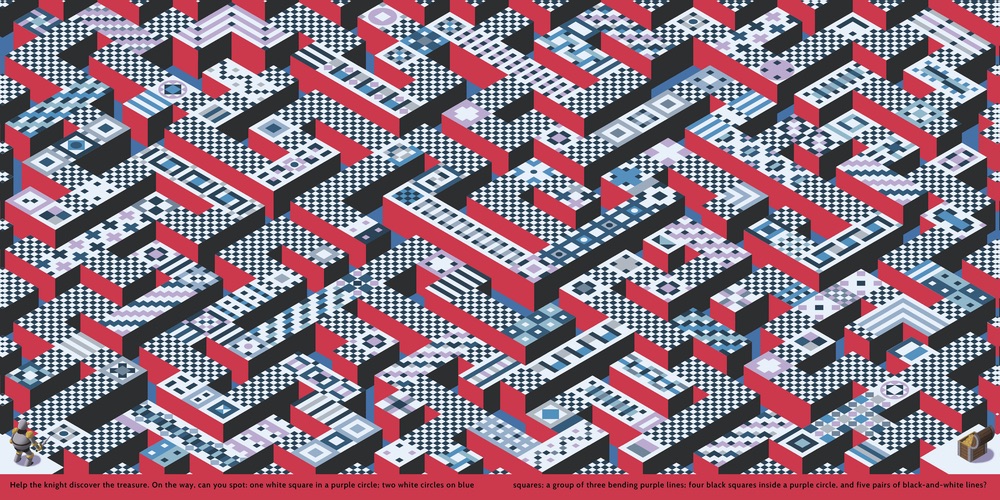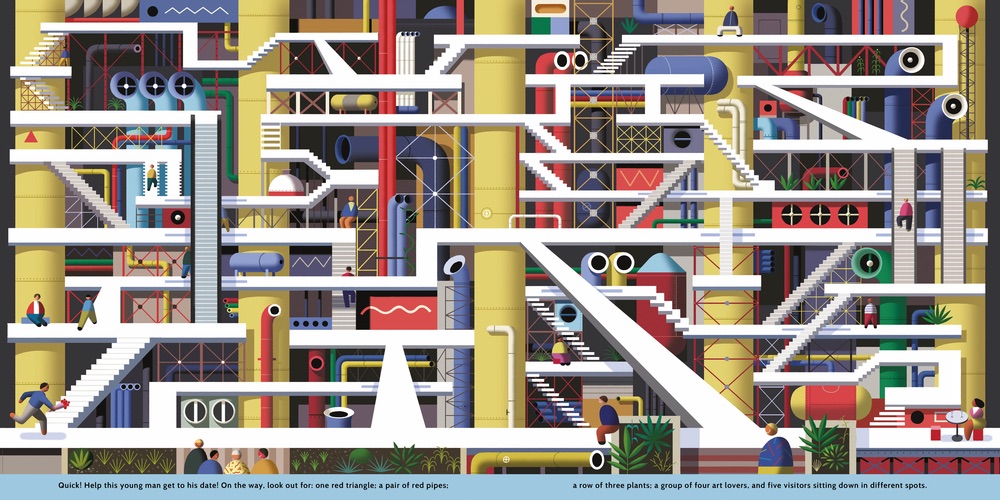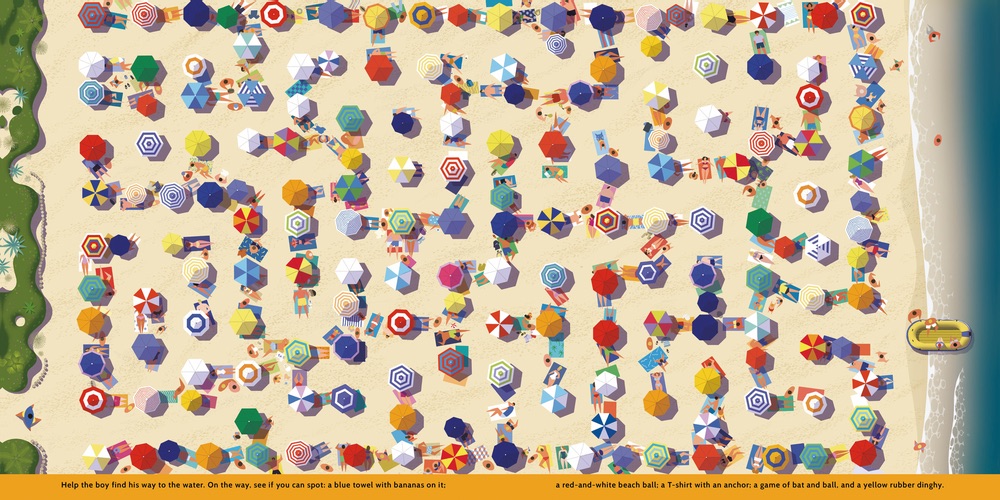 Guignard is one of the leading graphic artists in Paris and worked for Xilam, one of the largest animation studios in France. He also created artistic backgrounds for animated television at Je Suis Bien Content.
Publishers Weekly calls Guignard's Labyrinth book "immersive fun for eagle-eyed readers, who will be impressed by his creativity and playful use of perspective, whether they're threading their way through an overhead view of sunbathing beachgoers and their umbrellas or tracing a path through a neighborhood whose roads actually recede into the distance."
Can you find your way? Enjoy a peek into the world of Labyrinth here!
— V —
---
Labyrinth is now available for purchase online from Amazon and other major booksellers.
ARTICLE CATEGORIES