Featuring J.McLaughlin
Photography courtesy of J.McLaughlin
Dear Journal,
Fall is here! The crisp fall leaves have started to drop and they're rustling around on the sidewalks and cobbled streets of Boston. Beacon Hill and Back Bay look as beautiful as ever. Charles Street is abuzz with shoppers, already bundled in cashmere scarves and leather riding boots to combat the brisk winds off the Charles River. It hasn't stopped anyone from sailing yet.
I found the perfect jacket for Sunday's game—oh-so soft brown leather that will look great with jeans and a sweater or even a dress. I think next weekend we might take a trip to the Cape.
Until next time!
xo, J.
---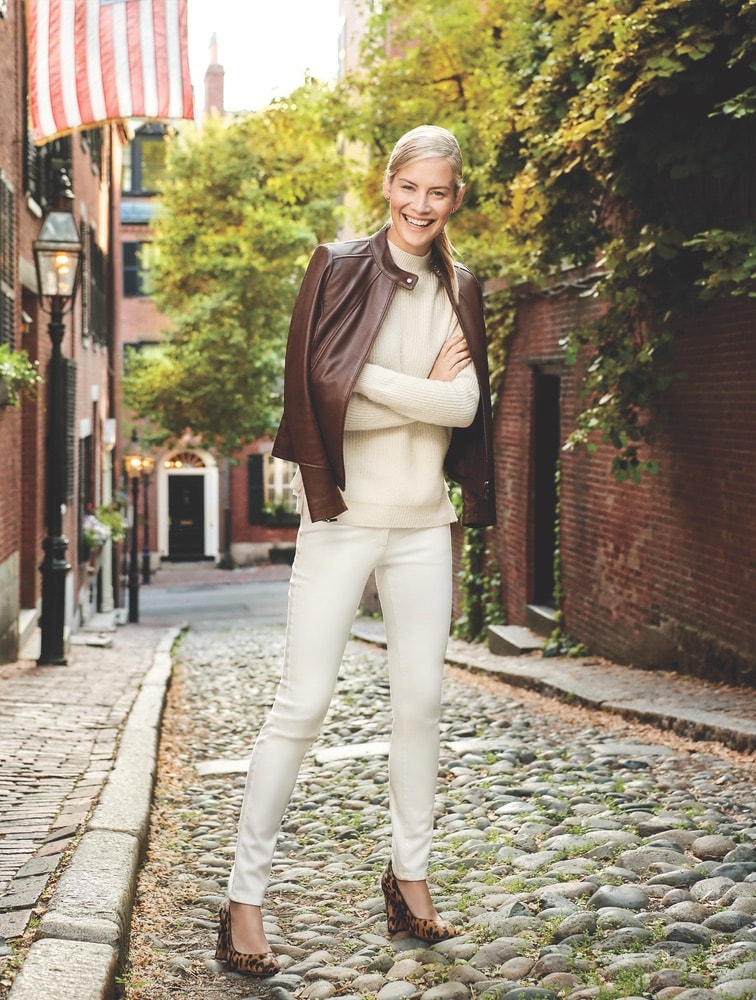 Game-Day Ready
Laney Jacket - $498; Odeera Sweater - $288; Lexi Jean - $165
---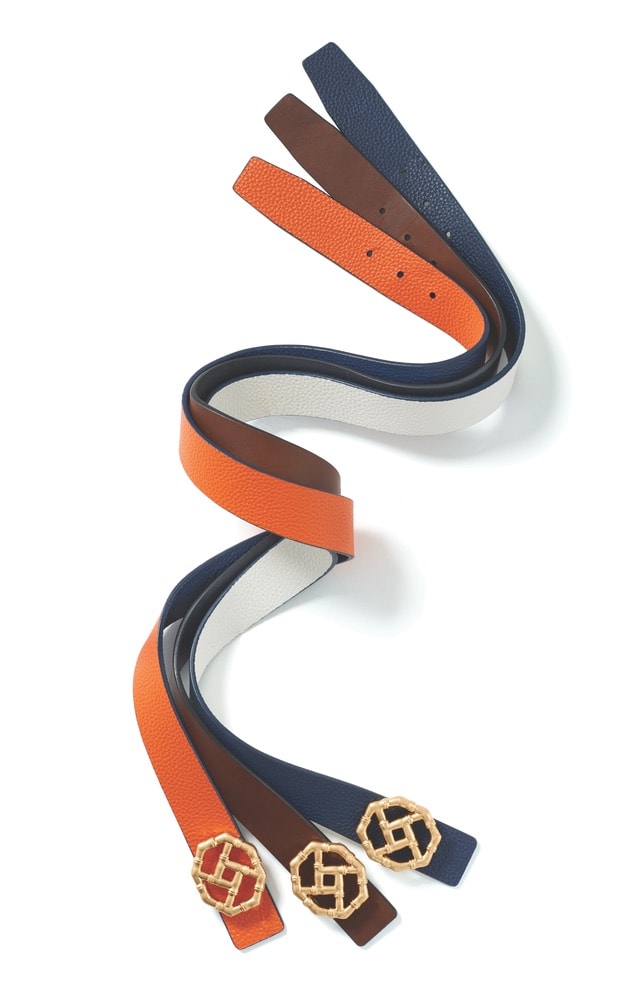 Belt It!
Ruby Reversible Belt - $98
---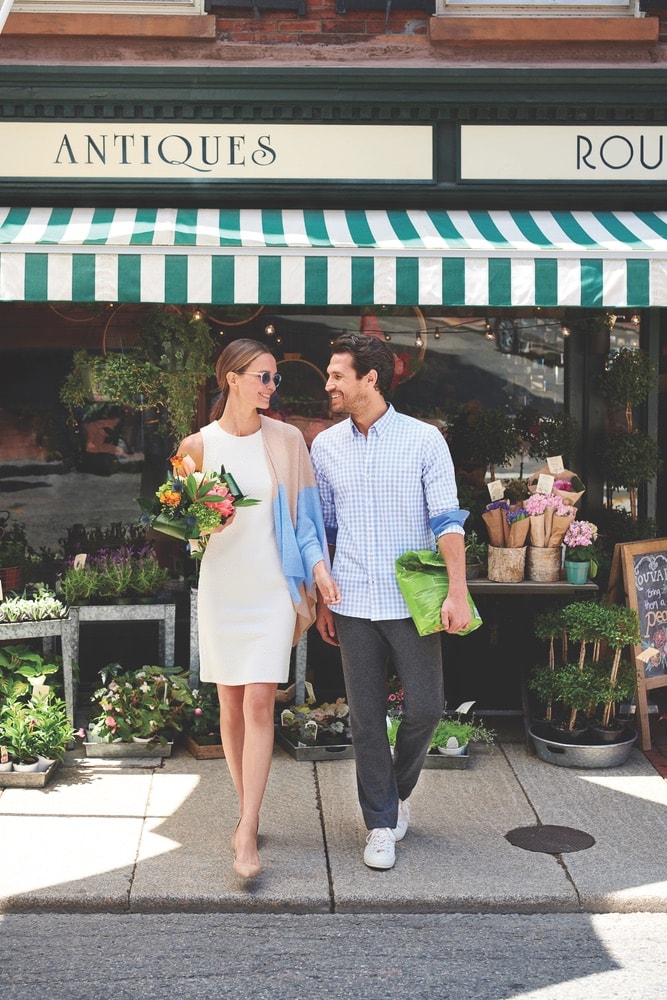 Stroll On By
On her: Bartleby Sunglasses - $120; Skyler Wrap - $238; Darcy Dress - $205; Kat Kitten Heels - $198
On him: Westend Shirt - $125; Leland Pant - $198
I absolutely love visiting Rouvalis for gorgeous, fresh flowers. There is something so warming about freshly cut blossoms—they bring such joy and peace to my soul.
---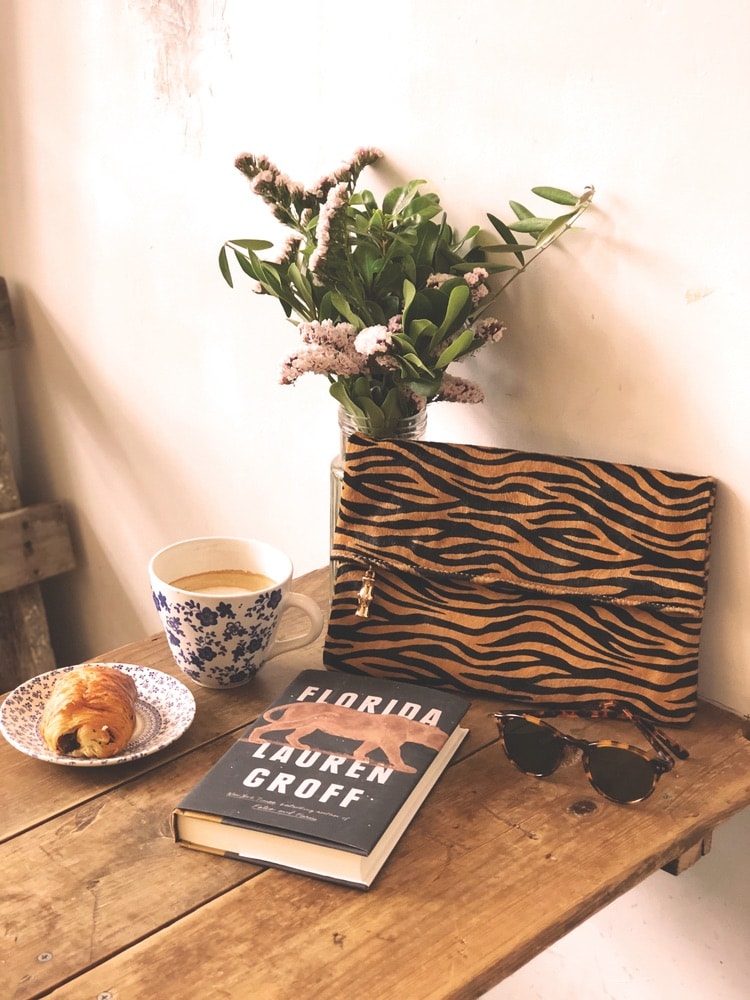 Barbara's Book Club Picks
Barbara McLaughlin's bookshelf is an ever-evolving platform for great reads. Check out some of her recent favorites!
Florida by Lauren Groff
This universally acclaimed book by the New York Times bestselling author of Fates and Furies is a collection of stories that brings the reader into a physical world that is at once domestic and wild—a place where the hazards of the natural world lie waiting to pounce, yet the greatest threats and mysteries are still of an emotional, psychological nature.
The Banker's Wife by Cristina Alger
The Banker's Wife is both a high-stakes thriller and an inside look at the personal lives in the intriguing world of finance, introducing Cristina Alger as a powerful new voice in the genre. A graduate of Harvard College and NYU Law School, she worked as a financial analyst and a corporate attorney before becoming a writer.
Visit our Instagram @jmclaughlinny and the hashtags #bmclbookshelf and #thejmclife to see more picks!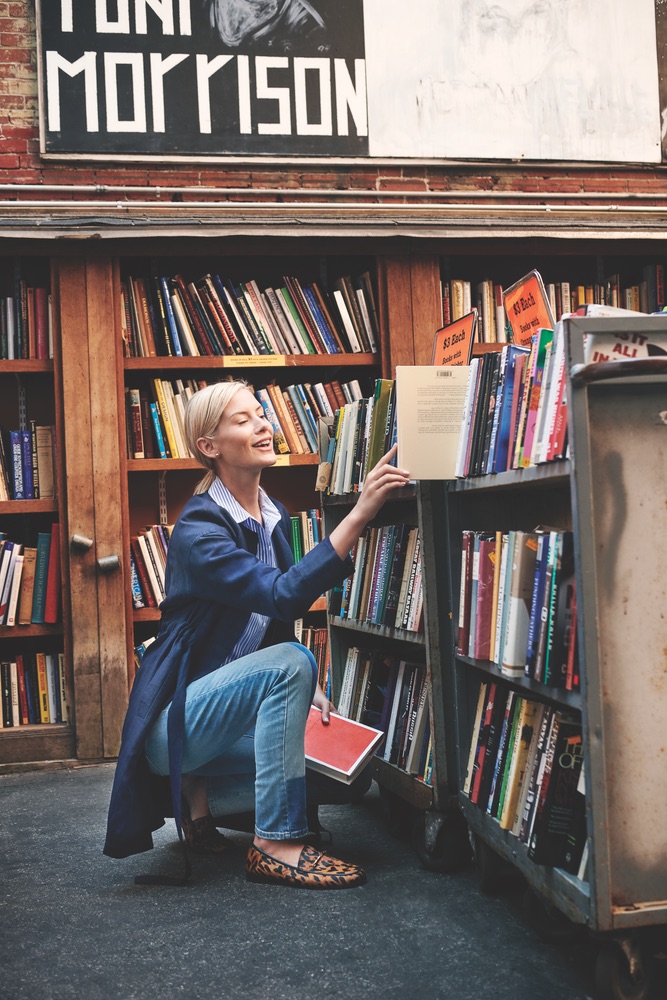 Bookworm
Sondra Linen Jacket - $248; Lois Shirt - $178; Jaycie Patchwork Jean - $168;
Dillon Loafer - $268
---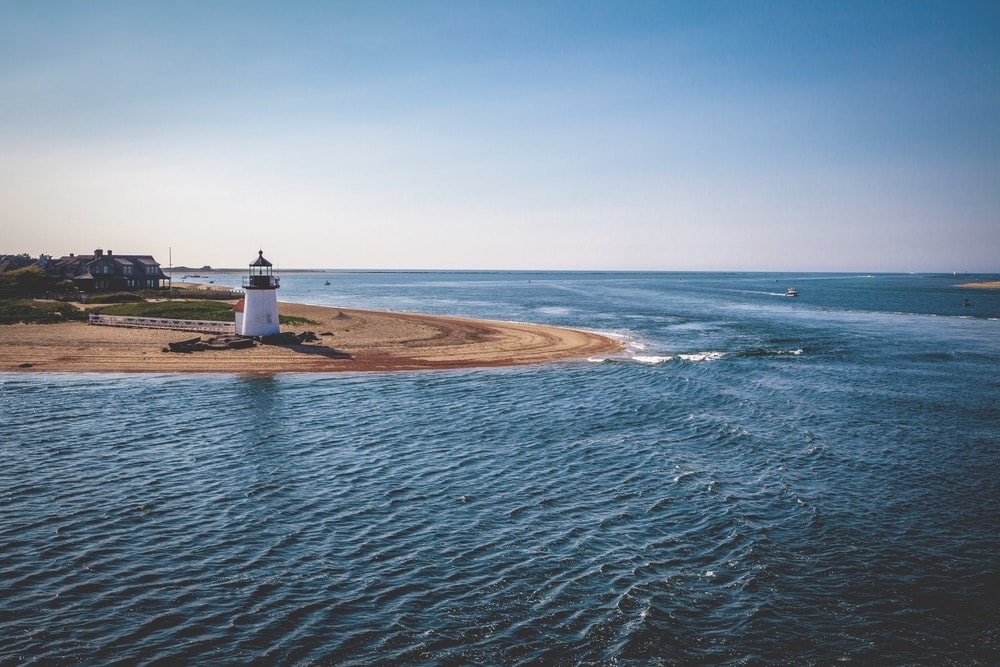 Dear Journal,
Girls weekend getaway is here!
I followed my heart to Nantucket and, as usual, it was like walking into a dream. The island was calm today as we browsed the shops and enjoyed savory lobster rolls at Cru, with the best French fries I've ever had—they have just the right crispiness. We watched the gulls while we ate and I mused that perhaps today I'm happier than a bird with a French fry. I was glad I brought my new wool coat with me.
Thursday night I'm having drinks with Ellis. Can't wait!
xo, J.
---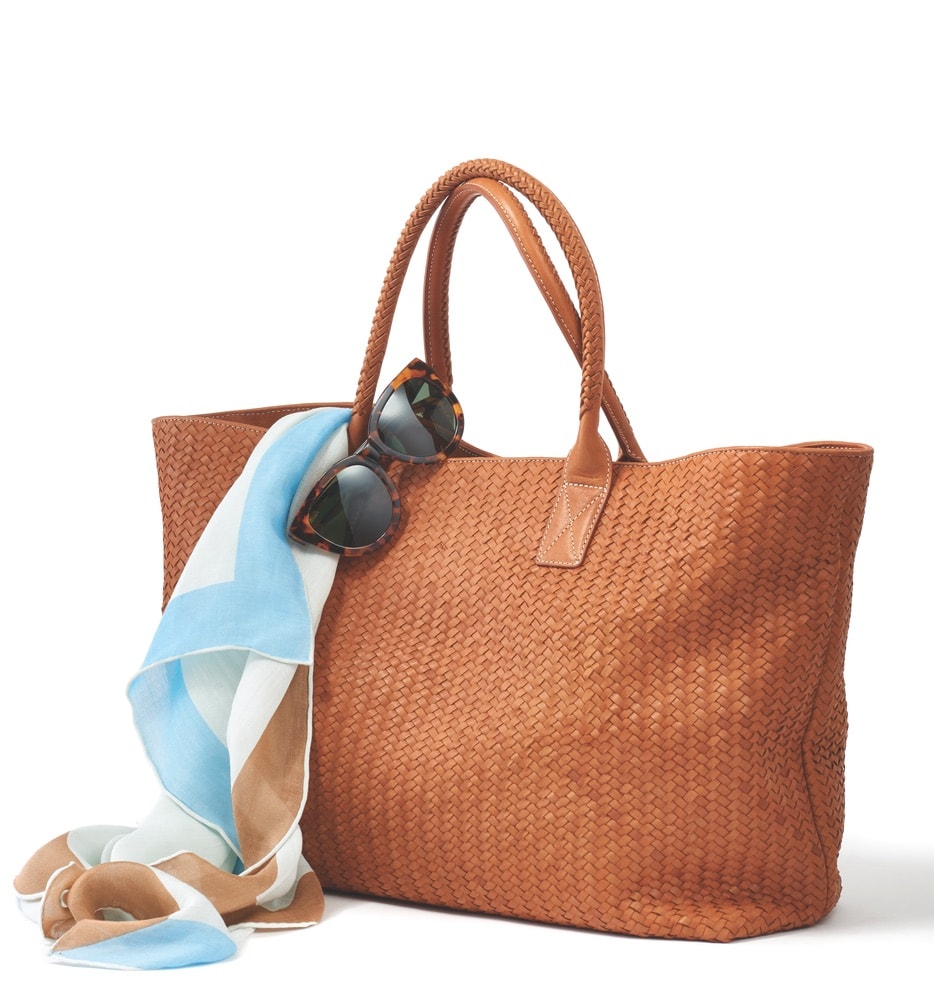 Let's Escape
Chiara Acetate Sunglasses - $138; Claudia Scarf - $98; Zoe Tote - $498
---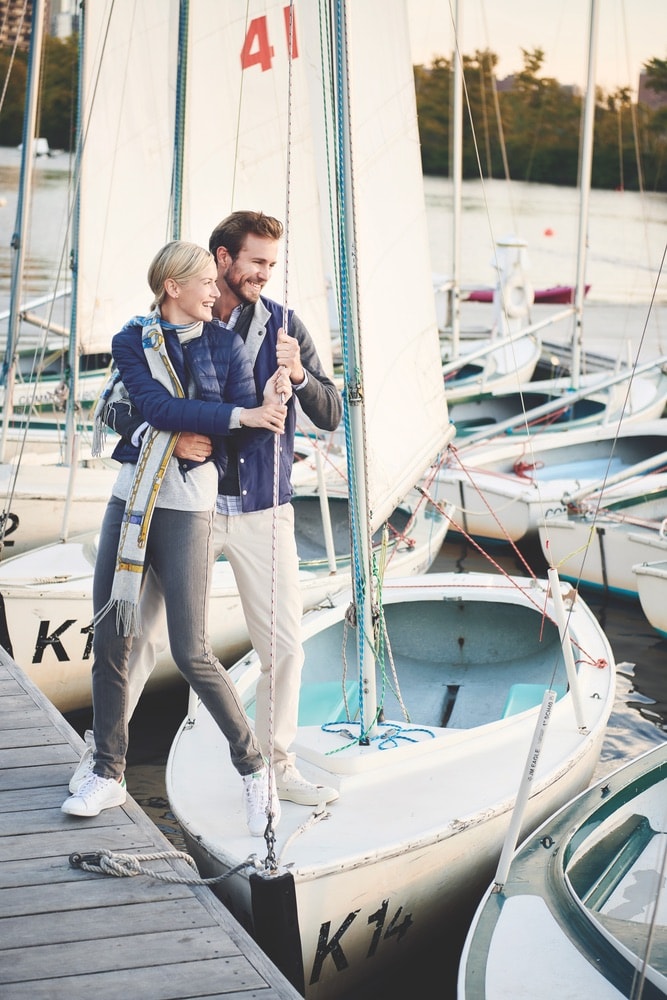 Seaworthy
On her: Mini Jaipur Scarf, $178; Burke Jacket, $248; Skip Sweater, $248; Lexi Jean, $165
---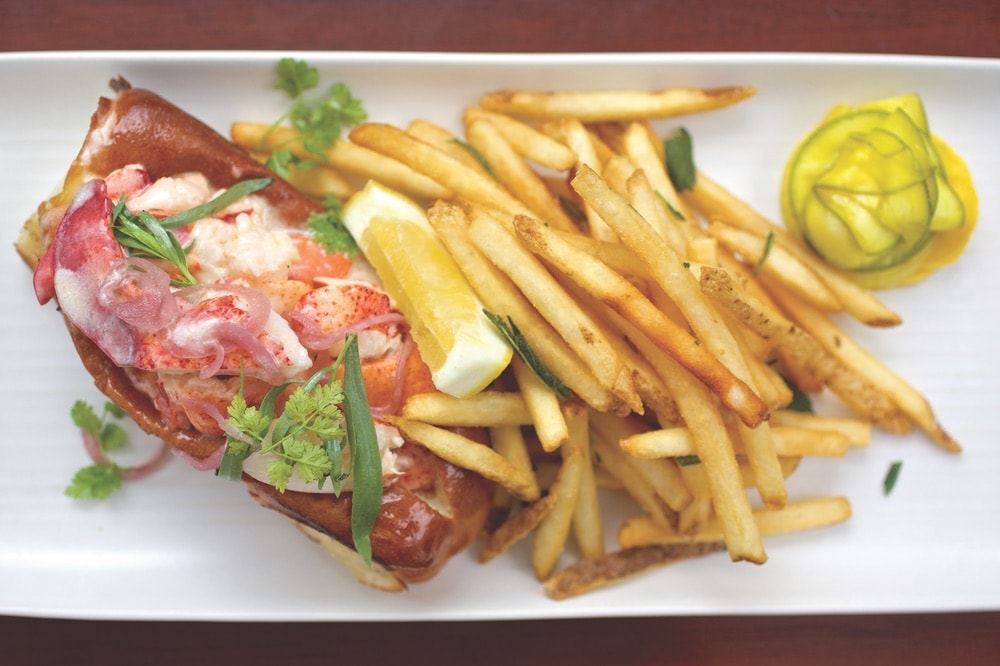 Cru Oyster Bar is a Nantucket must-go. I always order the same thing every time we visit, but it's so good!
---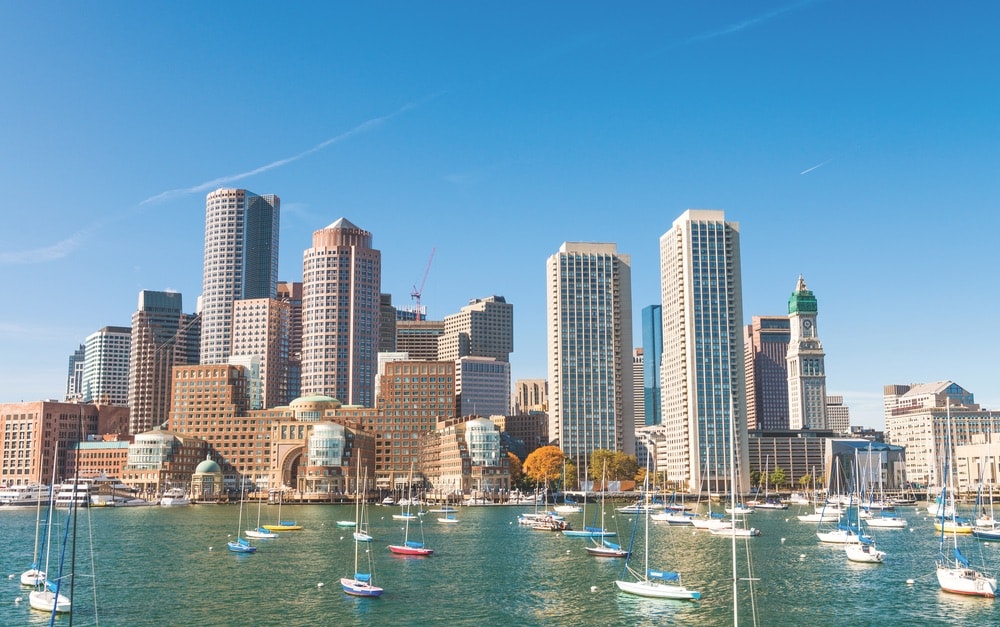 Dear Journal,
Finding the people who inspire you is priceless! Nora and Elodie are more like sisters than coworkers. We closed on a big piece of business today and then went for a long lunch to celebrate. Cheers!
xo, J.
---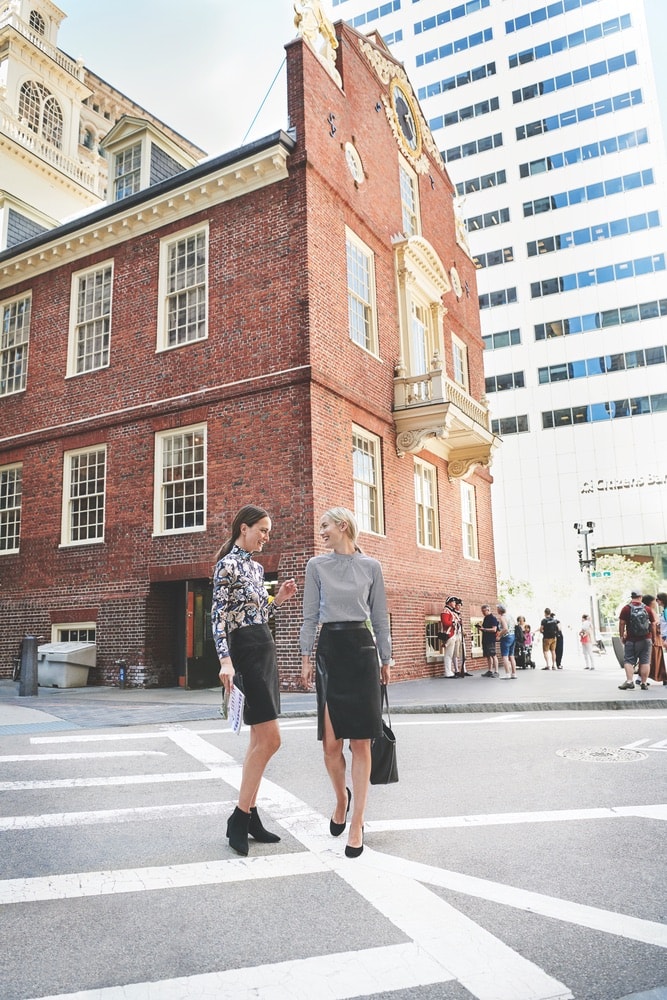 Girl Talk
Left: Bedford Top - $178; Merced Skirt - $168; Tessie Booties - $298
Right: Elodie Blouse - $168; Naomi Skirt - $198; Mila Heels - $198; Annie Tote - $368
---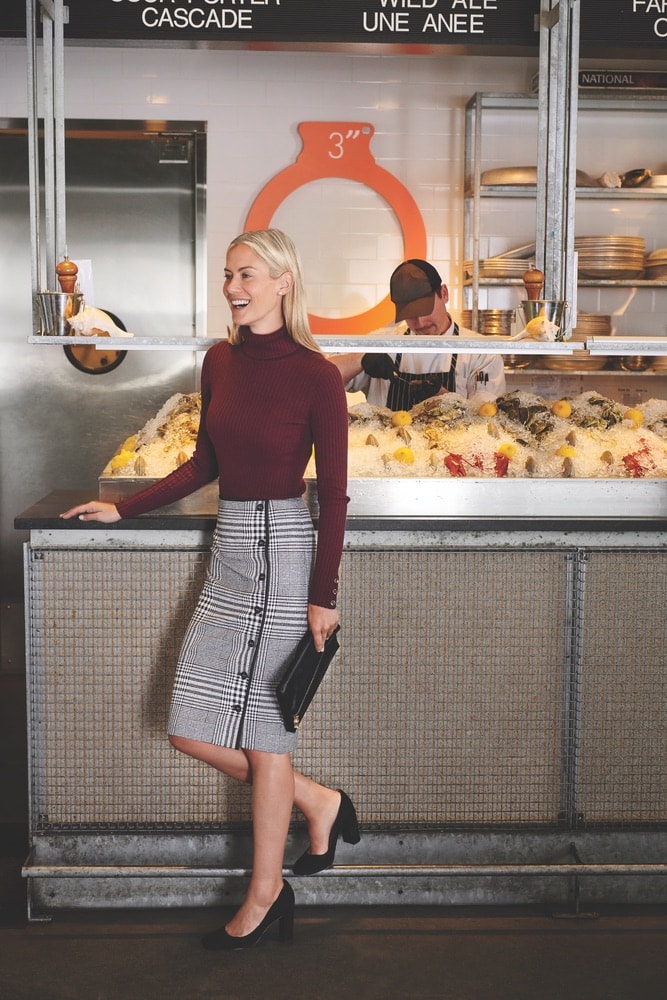 Check Yourself
Arlette Turtleneck - $145; Petra Skirt - $178; Sienna Clutch - $138; Mila Heels - $198
---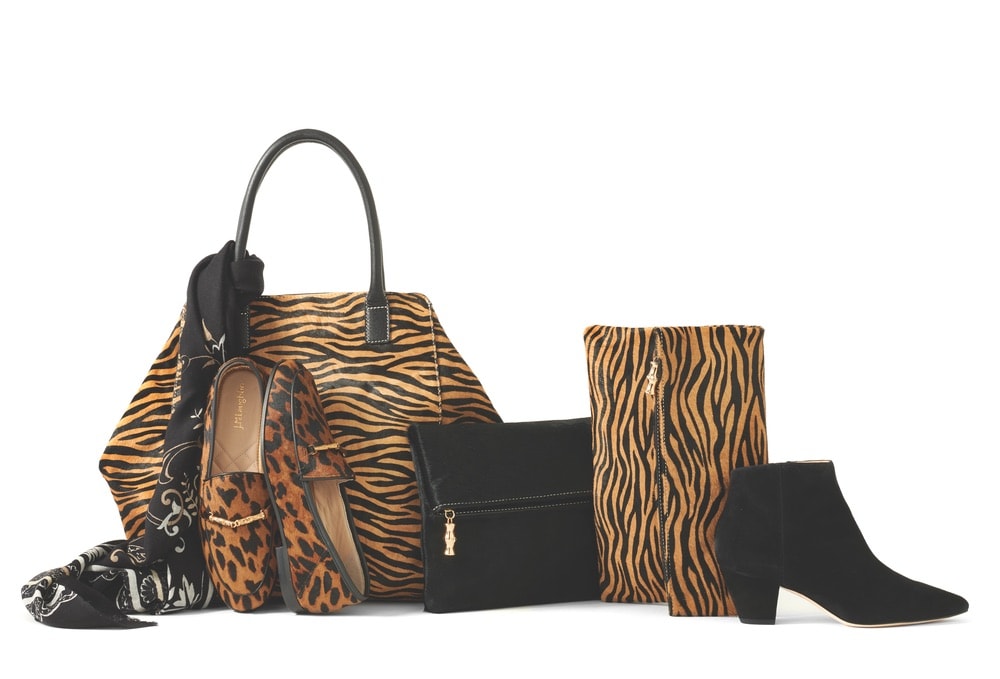 Work It
Sienna Handbag - $368; Reed Scarf - $88; Dillon Loafer - $268; Sienna Clutch - $138; Tessie Booties - $298
---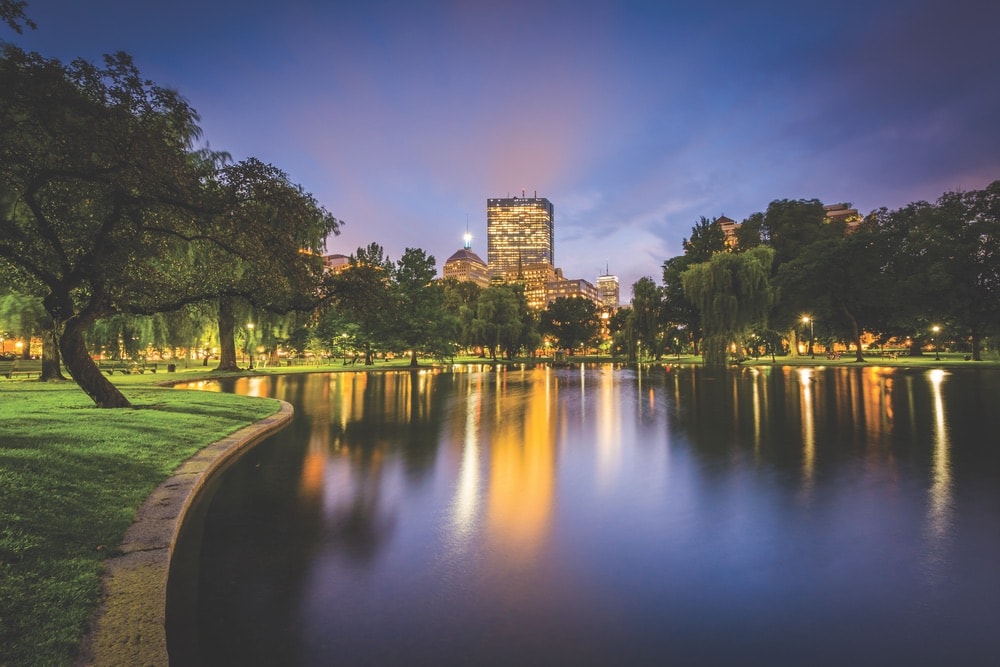 Dear Journal,
Date-night drinks after a long day are most welcome. Ellis and I caught up over cocktails and then took a walk through the Public Garden. He ordered an old-fashioned and it was one of the best I've ever tasted! There's a new lecture series at the Gardner Museum that we're going to check out this weekend. It should be really fascinating and the setting really can't be beat.
Back soon!
xo, J.
---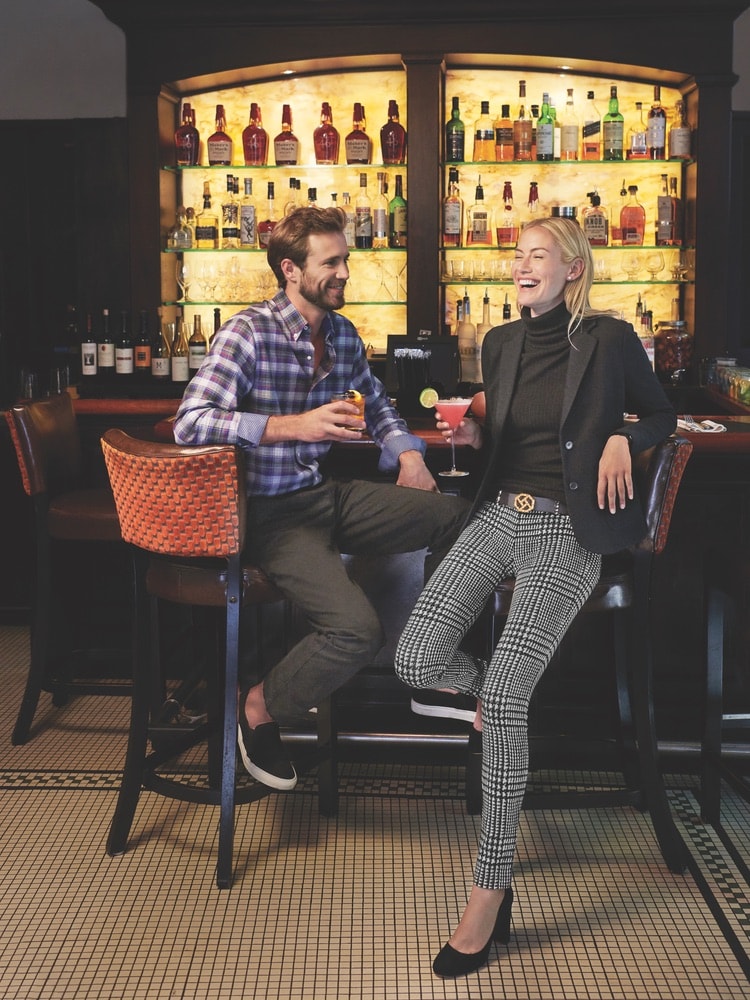 Day to Night
On him: Carnegie Shirt, $135; Taylor Pant, $155
On her: Ellis Blazer, $288; Arlette Turtleneck, $145; Ruby Reversible Belt, $98; Becca Legging, $178; Mila Heels, $198
---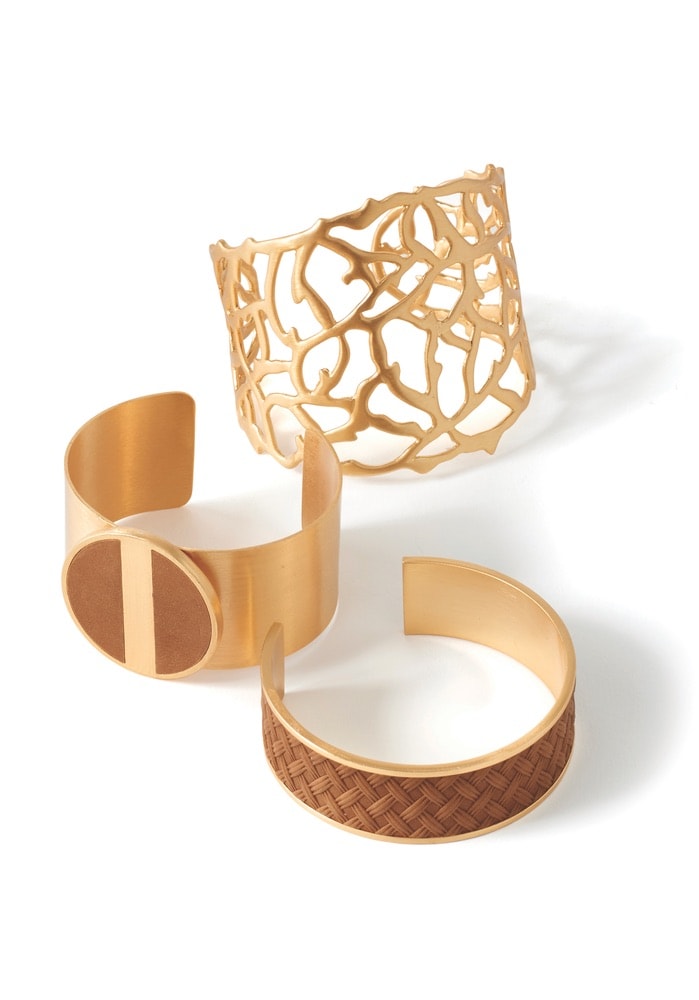 Off the Cuff
Bale Coral Bracelet - $128; Nadia Bracelet - $128; Kalina Bracelet - $128
---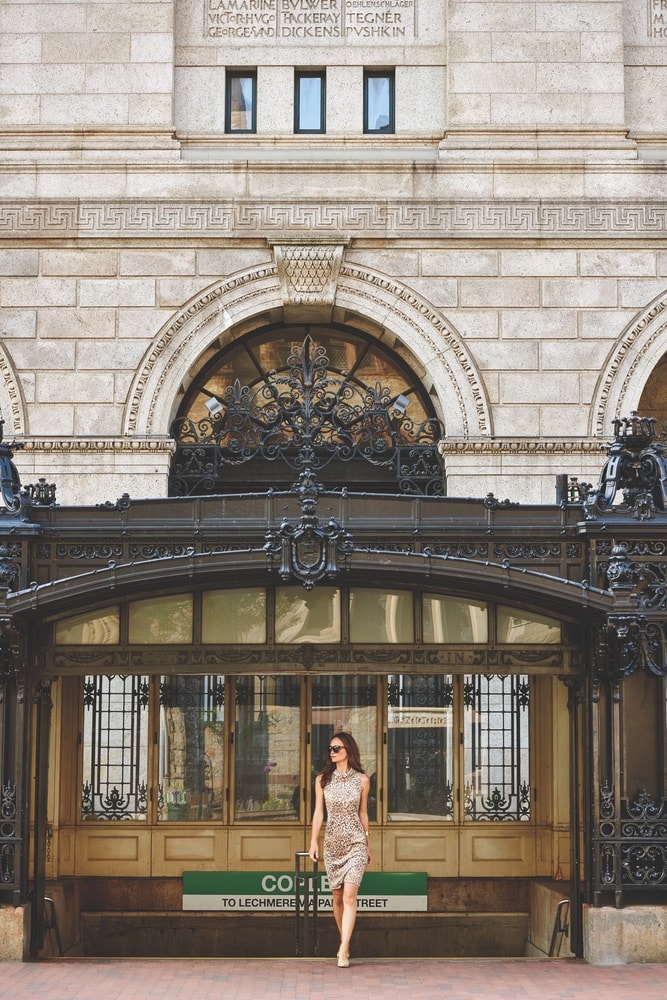 Walk this Way
Chiara Sunglasses - $138; Diaz Dress - $208; Kat Kitten Heels - $198
---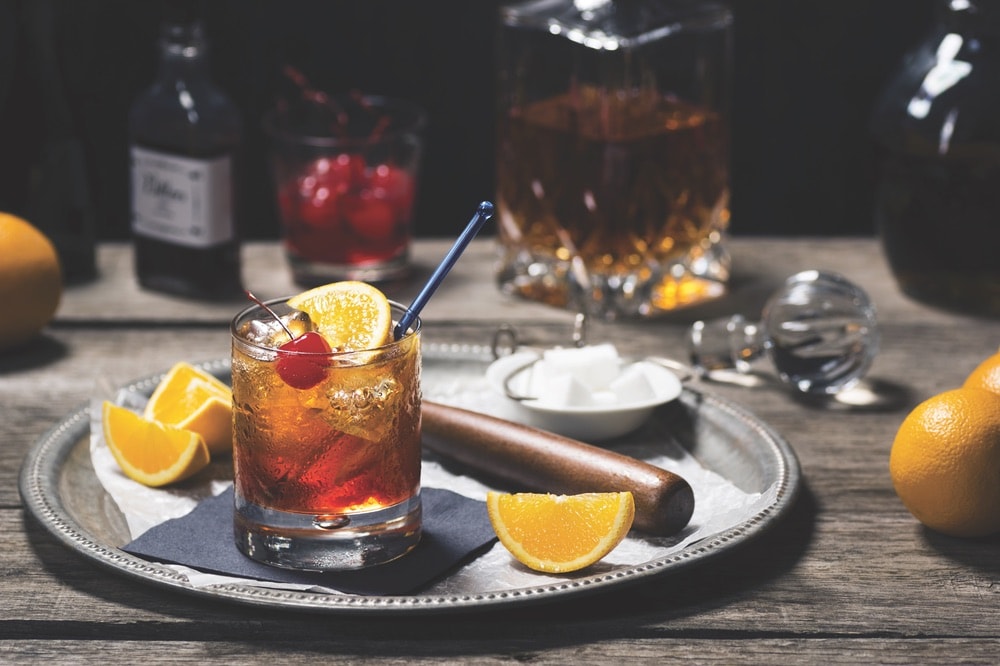 Old-Fashioned with a Charleston Flavor
By Suzanne Pollak
2 1/2 ounces bourbon or rye whiskey
1/4 ounce simple syrup or a slice of a sugar cube
2 dashes Angostura bitters
1 dash peach bitters
Put all the above in a glass filled with ice.
Stir till glass sweats, about 35 seconds.
Strain into another glass and add one or two big ice cubes.
Cut a slice of orange peel (or peach slice) and squeeze onto drink.
Add one Luxardo cherry.
Cheers!
---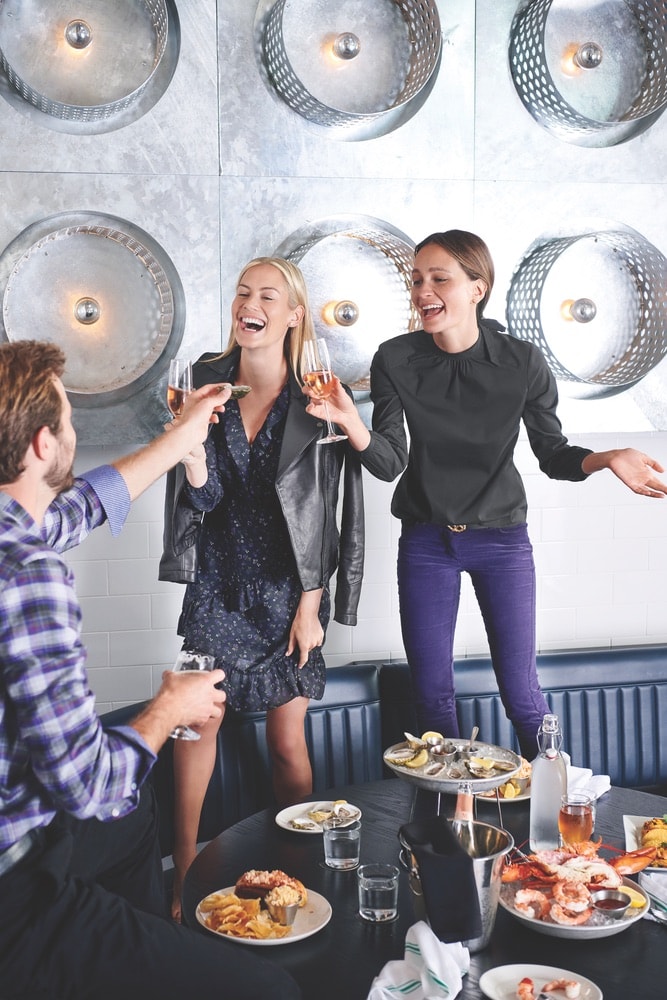 Squad Goals
Left: Tanner Jacket - $498; Sonny Dress - $228
Right: Elodie Blouse - $158; Watson Jean - $178
Oysters at Row 34 are my favorite!
---
The Family Business
It was family values that helped launch J.McLaughlin as brothers Kevin and Jay opened their first shop in Manhattan's Upper East Side. Their success also attests to vision and impeccable timing. In 1977, thirty years before Brooklyn's current renaissance, Jay was buying and renovating old Park Slope brownstones—the proceeds of which bankrolled the birth of the brand. The first J.McLaughlin was a well-bred kind of place with a welcoming, faded-paint, cozy-chair feel. Both New York born and educated, the brothers sensed that their formula for imbuing old-school style with fresh relevance would translate into retail triumph.
Since then, the J.McLaughlin lifestyle has embodied sophistication and class from New England to Naples and beyond. With over one hundred stores and a thriving e-commerce business, J.McLaughlin celebrates its continued success as a classic American clothier and one of the country's last great first-name-basis retailers. The J.Mclaughlin life is strolling cobbled streets, shopping bags in hand; laughing as the spray of the sea hits you on the bow of a boat; savoring a bottle of wine while snuggled up in your favorite sweater with a good book; passing on good sense—both for life and fashion—to your family.
The team at J.McLaughlin is like family, and each member invites you to experience what the #JMcLife is all about this season.
---
An Afternoon in the City
VIE had the honor of attending J.McLaughlin's Fall 2018 preview at its illustrious New York flagship store on Madison Avenue on June 27.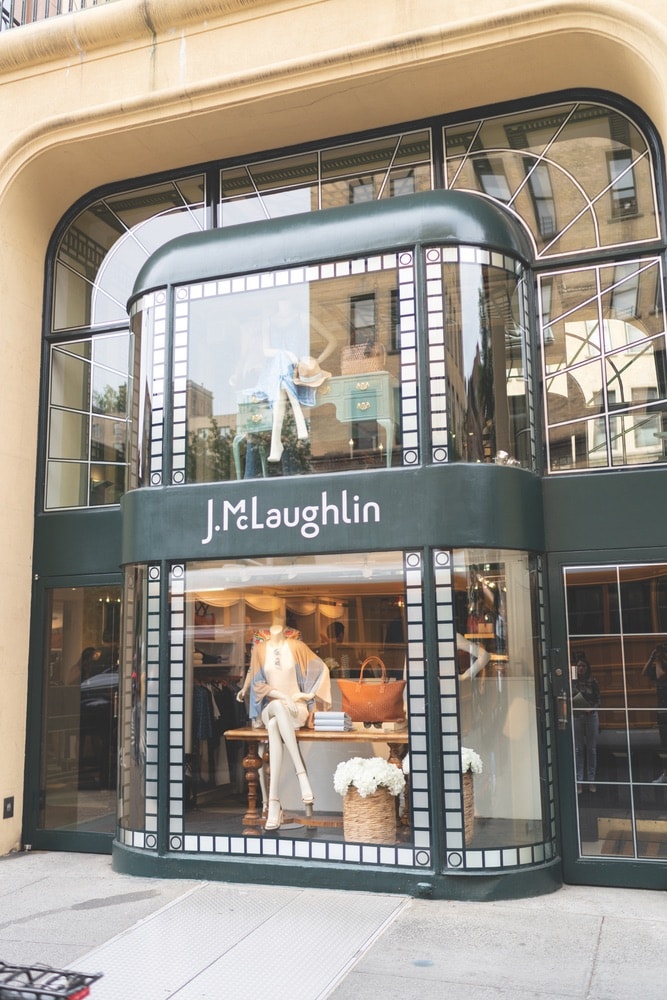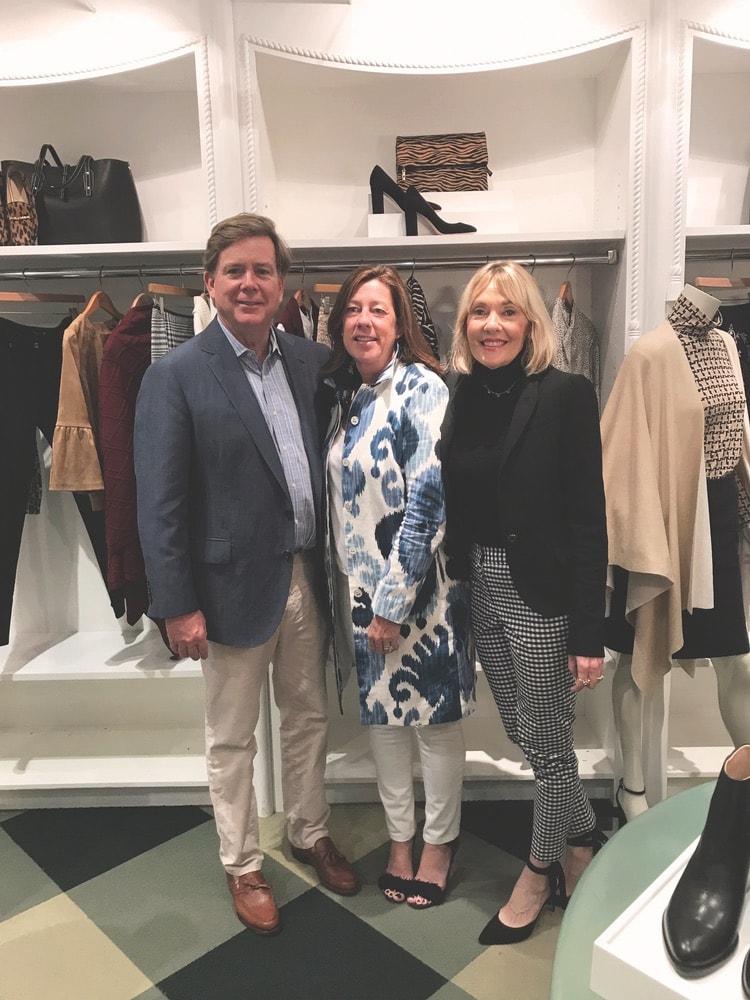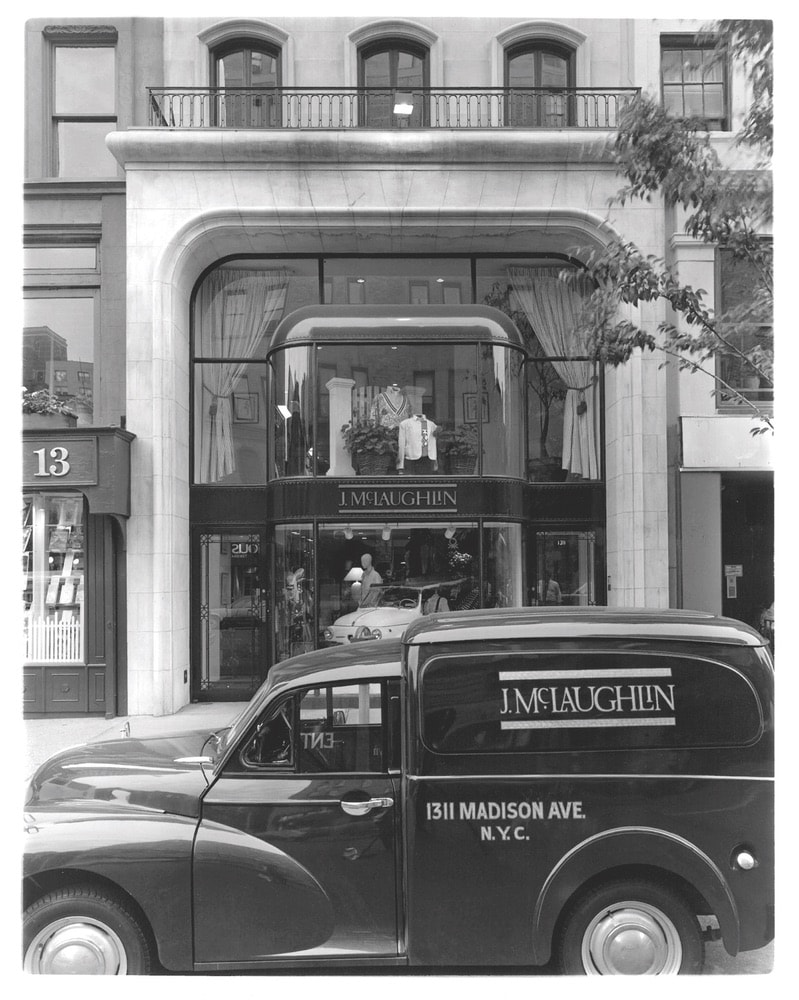 — V —
---
Local Northwest Florida readers can find their J.McLaughlin store at 495 Grand Boulevard, Suite 107, at Grand Boulevard Town Center in Miramar Beach.
Visit JMcLaughlin.com, find a store near you, follow the brand on social media @jmclaughlinny, and check out the hashtag #thejmclife to become part of the J.McLaughlin family!
ARTICLE CATEGORIES