The following Q & A is an excerpt from an interview with JOE's Commercial group president, Tom Morgan, conducted by Lisa Burwell
Photography by Jessie Shepard
People want to know how the largest landowner in Florida is adjusting to a sluggish real estate market and how it intends to guide its future growth and that of the area it has so significantly impacted over the past 10 years. In an effort to write about The St. Joe Company from a vantage other than a perfectly crafted press release, I interviewed Tom Morgan, president of JOE's Commercial endeavors. My conversation with this self-described outdoorsman was enlightening and edifying.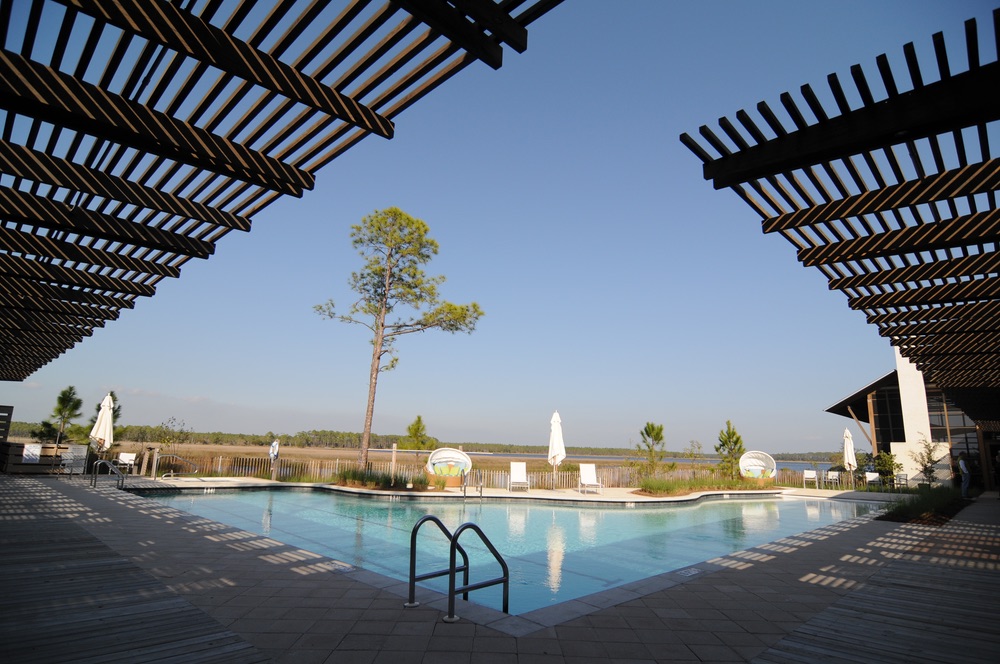 Q. The psyche of our local community and, now, global economy is unsettled due to a sluggish real estate market and several other economic factors. As a leader in the community, can you share your insights?
A.  We believe the future is very bright for Northwest Florida, as it is still somewhat of an undiscovered gem. It's true we are experiencing a difficult residential market, but we will cycle out of this. No one can predict the exact time of the rebound, but it will happen. This year has a different momentum than last year. In the first few months of 2008, we experienced an increase in real estate activity, and people seem to believe that we are beginning to come out of the downturn.
The opening of the new international airport in West Bay is a significant and monumental event for our area, as it will truly enhance growth and open our part of Florida up to people who have not yet discovered us from the Midwest, the Northeast, the Mid Atlantic, and beyond.
Q. As you stand at the helm of the Commercial group, what strategies are you spearheading for the company?
A.  Our land resources are vast, and this, of course, is a huge asset with which to create strategic partnerships and joint ventures. These alliances will allow us to continue to grow the area methodically and purposefully, staying true to our core philosophies of responsible development, and to grow our revenue base in a different sector from our residential real estate market. We shifted focus in 1997 when we began transforming JOE from a timber company to a real estate "place-making" company. At that time, so much of the area was unknown, and we took on the role of "end-to-end" developer. Fast forward 10 years to the present day and look at the infrastructure we have helped create for the area. We are proud of our accomplishments but no longer feel the need to be an end-to-end developer for all of our land. We are looking for sophisticated partners that share our passion for place-making, the environment, and architecture. We are seeking alliances that will help us continue to create wonderful places to live.
A great example of these strategic partnerships is evidenced by a management shift in 2007. We aligned our company with Noble House to manage the WaterColor Inn and Troon Golf to manage CampCreek Golf Course and the recently-purchased Shark's Tooth Golf Course at Wild Heron. We are aligning with like-minded, "best-in-class" partners, the best-in-class in their respective areas of expertise.
Q. What are some significant signs our community is changing for the better?
A. Keith Howard's Grand Boulevard, Peter Bos' expansion at Destin Commons, the Simon Group's Pier Park, WindMark Beach in Gulf County, and the new international airport are some landmark events that are very significant to the growth and health of the overall region. Bringing quality projects to our area at this time is vital to continuing the momentum of the area, especially when the residential market was experiencing a downturn. Many of the players in our area, such as Robert Davis, founder of Seaside; Alys Beach's developer Jason Comer; Jim Bagby and Lee Sage from Rosemary Beach; and the folks at JOE are also coming together more often for discussions about how we can collectively effect change to better our community. People working hand in hand and melding talents and resources are the catalysts needed to continue to take this area to the next level. We all have a passion for growing the community in a purposeful and responsible manner. In addition, the powerful grassroots movement of Coastal Vision 3000, spearheaded by Buddy Runnels, has been a major sign that our combined efforts will benefit the entire community.
Q.

 

JOE has a passion for giving back to the community in many ways, and one that has been known, but not highlighted in the press, is your environmental approach to development and the Beyond Green program. Can you tell us more about that?
A. The vast acreage of land owned by the state in our area will not allow for overgrowth, which is a major nemesis for other areas. That, coupled with JOE's ability to plan and protect our environment on a large scale, has heretofore never happened in Florida. We set aside large watersheds that will be protected forever.  RiverCamps on Crooked Creek offers an eye-opening exploration by kayak, canoe, or flats skiff and some of the best saltwater fishing in the area. The creek ultimately reaches West Bay, unveiling an 18,000-acre expanse of marshes, grass flats, and open waters. West Bay and the preservation associated with it will be an ecological jewel with national significance ten years from now. RiverCamps is my favorite community.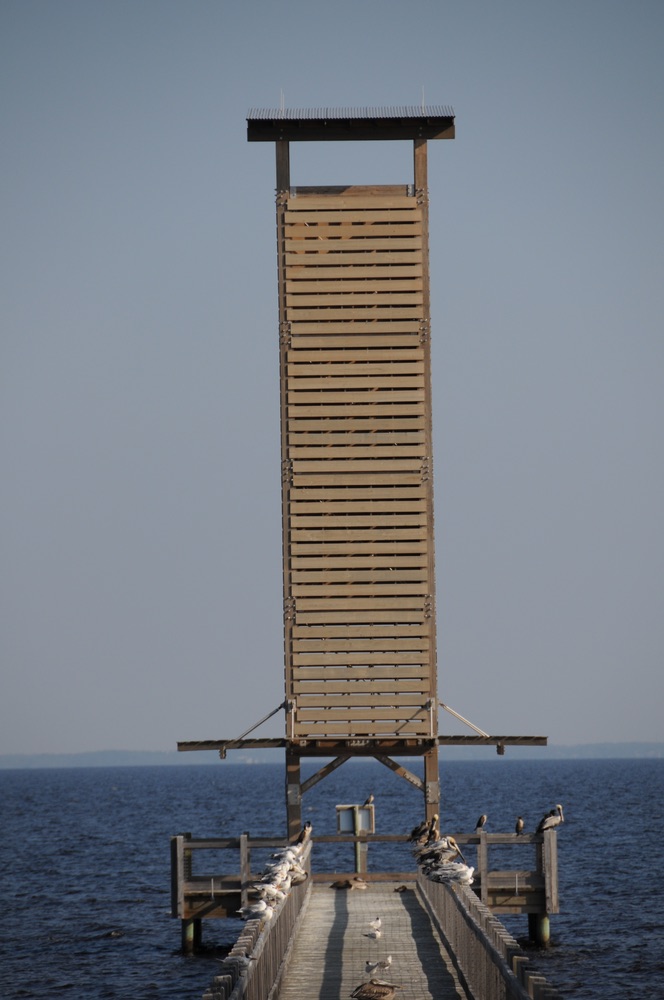 You will see JOE's ecological mind set in all of our communities… the setback from Western Lake at WaterColor, the preservation of the area's most expansive dunes at WaterSound Beach, the setbacks from Crooked Creek at RiverCamps… all of these speak to JOE's desire to be light and respectful to the land and its natural resources.
We have also aligned with the National Audubon Society to build an Audubon Nature Center at West Bay. This state-of-the-art, world-class nature center promises to introduce people in the community to the West Bay Preservation Area in Bay County, Florida. It will be located on the western shore of West Bay, and the proposed nature center is designed to showcase Northwest Florida's rich environmental and cultural heritage, highlighting the West Bay ecosystem to residents and tourists alike.
Final Thoughts
In closing, when speaking with Tom, you can clearly perceive that he has a passion for the area and what he does at JOE. He is a great listener, he is straightforward, and he understands that business is, and always will be, about people and the relationships you build. Tom Morgan is "good people," and that goes a long way when your job is about making significant changes in Northwest Florida. You get the feeling that, well, "everything is going to be all right."
— V — 
ARTICLE CATEGORIES