By Anna Klement | 
Photography courtesy of Esther Rel
Most people visit the Gulf of Mexico to see firsthand the beautiful vistas they've heard about or saved on their inspiration boards. Some will come here for real estate opportunities. Still others will travel hundreds of miles to stand in awe of the Gulf and see their reflections dancing in the water.
Of course, these are metaphorical reflections—ones that evoke dreams that have been tucked away in the imagination. The wishful thinking and "quit your day job" moments, mirrored in the soul of the water, can be inspiring and scary at the same time. Many see a piece of themselves here, but most will head back home after the vacation ends. A select few will visit Northwest Florida's Gulf Coast, return home, and still feel the salt on their lips. Designer Kayla Rel was just such a person, and she knew she needed this place to find herself.
In 2018, Kayla created her swimwear line, Esther Rel, out of adoration for a beloved aunt and a persistent vision of a brand based on joie de vivre. Kayla's aunt Esther was a quaintrelle—a woman whose life emphasized passion and pleasure. She was also an avid traveler, and that spirit has greatly inspired the fashion line. Kayla's first Esther Rel sale was a planned pop-up shop out of the back of her car. On Cinco de Mayo, she set up at the same beach where she first saw her vision—and her designs sold out within hours.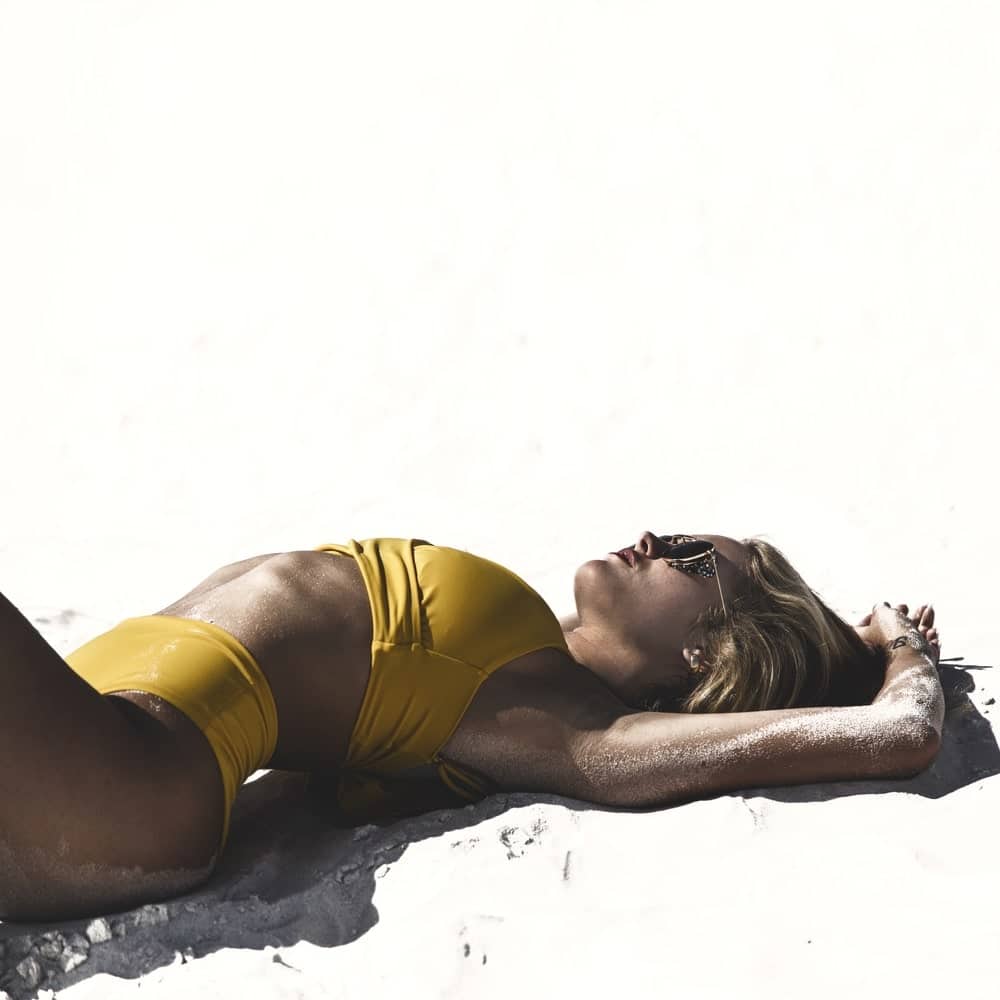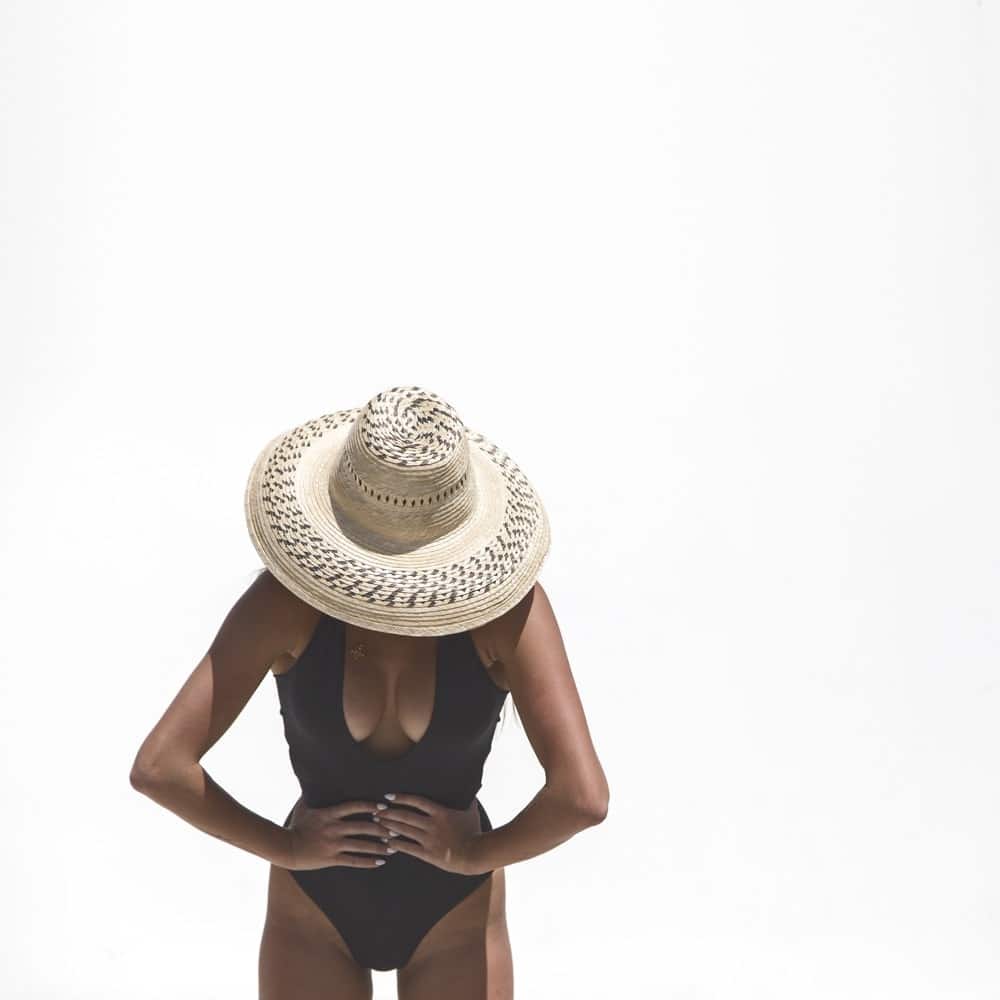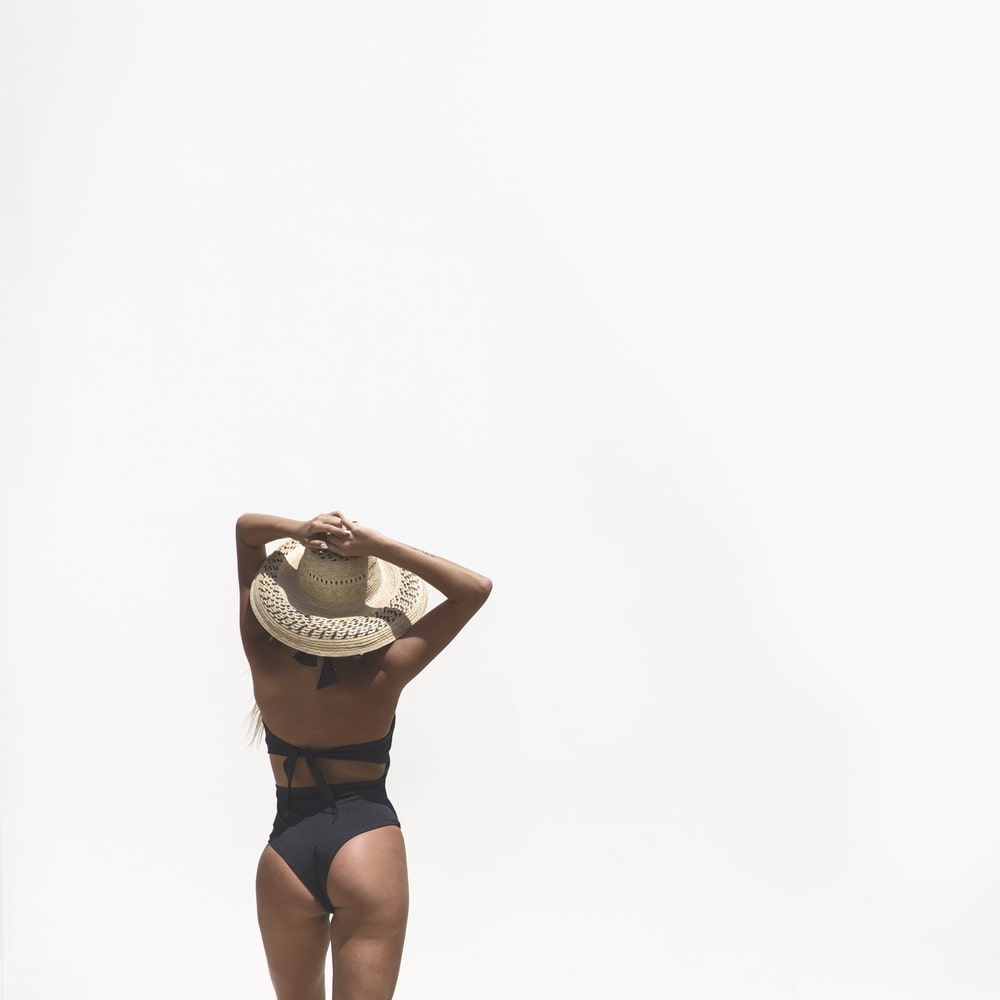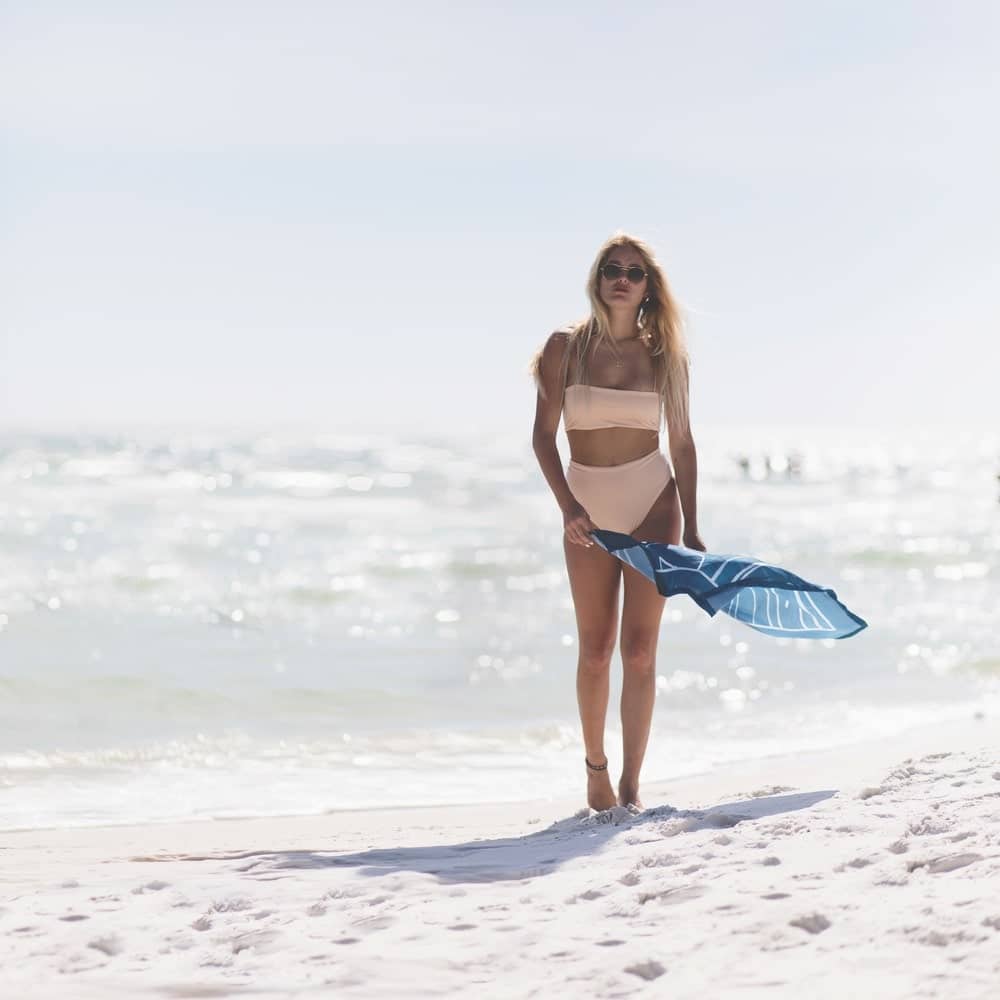 At its core, Esther Rel is a resort-wear collection that features hand-stitched swimsuits, hats, bandanas, and straw bags by artisans in Colombia. Kayla's goal is to make meaningful creations for women of all sizes, skin tones, and styles. The collections are curated to fit an elegant style with a touch of edge. She believes that elegance doesn't have to be excessive; in fact, her version is more minimalist. Her designs are simple and seamlessly constructed from high-quality fabrics. She believes the Gulf is the ultimate treasure trove of color inspiration for her style, but she also finds beauty in other details of life, such as the color of a brick wall or a woman's cheeks when she's talking passionately.
"I find inspiration in everything," Kayla says. "Art inspires me. For my last collection, I found images and paintings that I loved, and then I had someone match fabrics to the colors in them to get the creations I wanted. Sometimes even a great film can inspire a look. I've also had some of my best ideas while driving my car and blaring my favorite playlists." Like some other designers, Kayla also tries to fill a niche, especially when she is missing a key piece in her own closet. This need inspires her to sew something new. "I have very specific tastes and can be incredibly picky when it comes to clothes. I think, 'What do I see someone wearing in this setting?' Sometimes, I can't find what I want, and I have to create it myself."
"I find inspiration in everything. Art inspires me. For my last collection, I found images and paintings that I loved, and then I had someone match fabrics to the colors in them to get the creations I wanted."
She is a self-taught seamstress but gained professional experience to create her samples through another local designer, Nicole Paloma. "I had an obsession with swimwear—so much so that I purchased my own serger to create suits for myself," Kayla says. "I have expensive taste in suits and thought making my own would save me money in the future. I hope to do the same for others and to create luxurious pieces that sell within a reasonable price range."
Her first creation was a pair of teal high-waisted swimsuit bottoms. She ended up giving them to a friend because they looked amazing on her.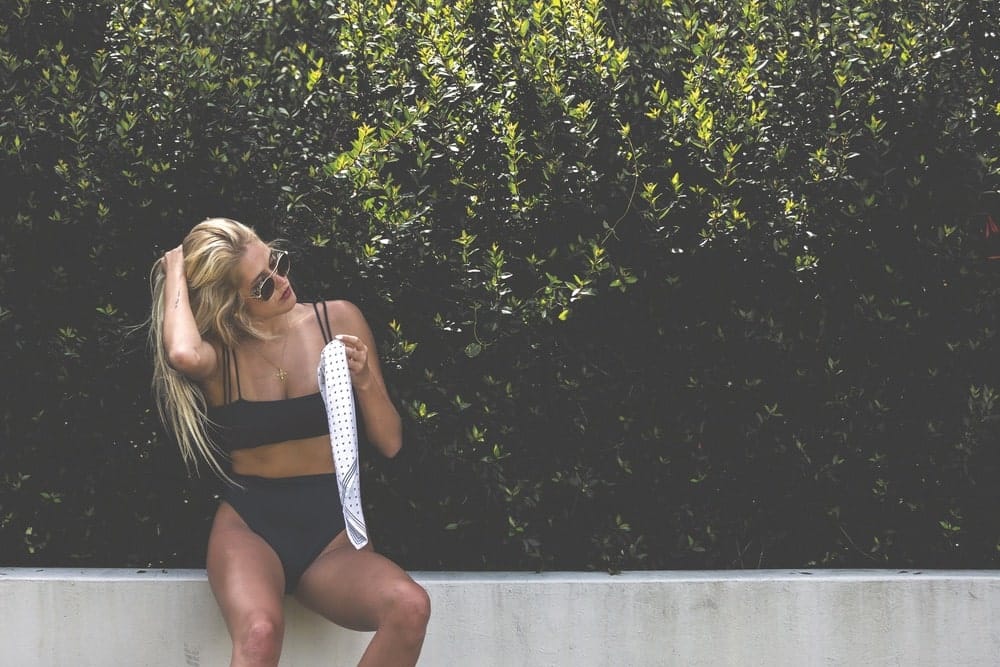 "Girls wanted me to make some for them," Kayla recalls. "Then I thought, 'This is it; this is how I'll start it.' I could sew and create a sample, but I knew I would need help and machinery to create an entire collection, so I started looking for a manufacturer. I went on a trip to Colombia, South America, having heard that the manufacturing industry was thriving there. My boyfriend was born and raised in Colombia, so he was extremely helpful in this process. He translated for me and helped me find the manufacturer I work with now. It is also very important to me to be sure the clothes are made ethically. I've only hired seamstresses who are single mothers with dependent children; they can bring their kids to work if they want."
"I had an obsession with swimwear—so much so that I purchased my own serger to create suits for myself."
Currently, Esther Rel is sold exclusively through the brand's Instagram account, @esther.rel, but there are plans to launch an e-commerce site very soon. Kayla says she would also like to branch out into local boutiques, but her dream is to open her own brick-and-mortar store one day and create items beyond swimwear and accessories. She enjoys having her hands in every aspect of the business, from the conception of a product to its delivery to the consumer. Preserving the quality of the fabric is the most crucial component to her.
"I never want to compromise the quality of something that has my name on it," Kayla explains. "I have a lot to learn. I am still trying to get the swing of the timing of a collection. I know good things take time; I want everything to be of substantial quality, and that doesn't happen overnight. I now understand that as soon as you turn in the ideas to the manufacturer for that first collection, you immediately send in the ideas for the next."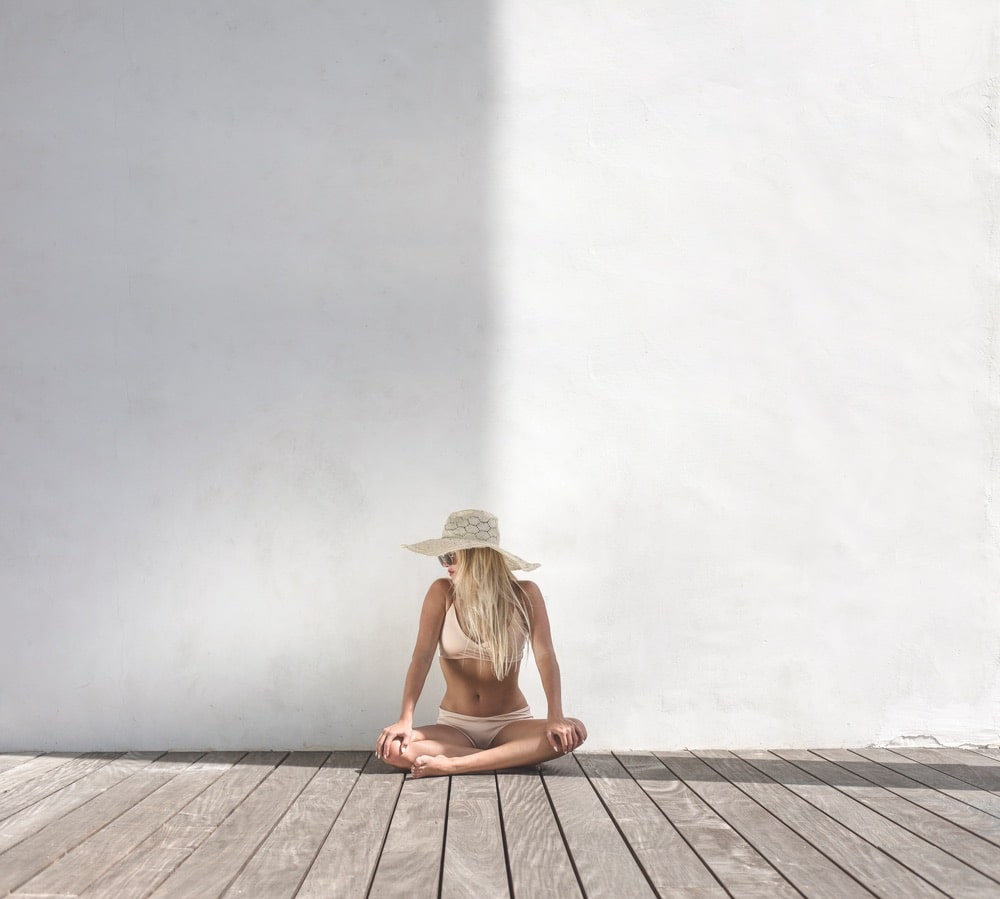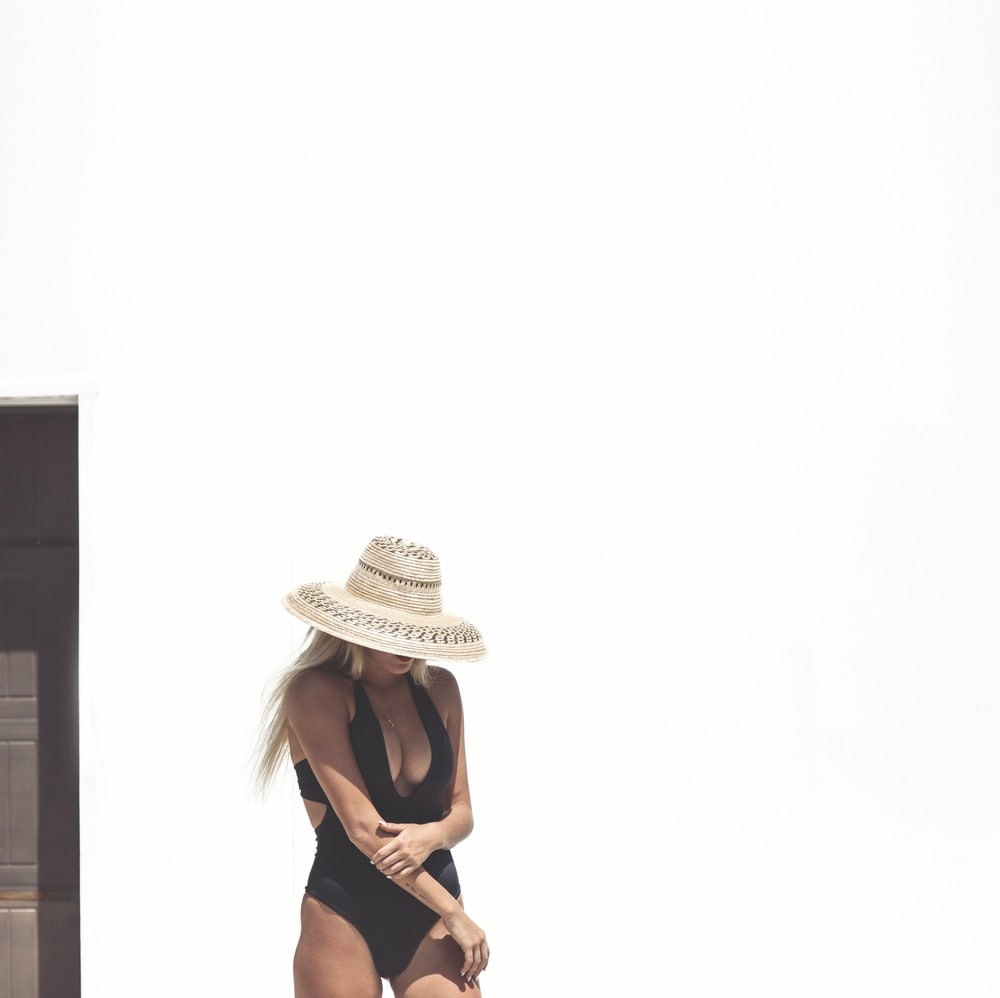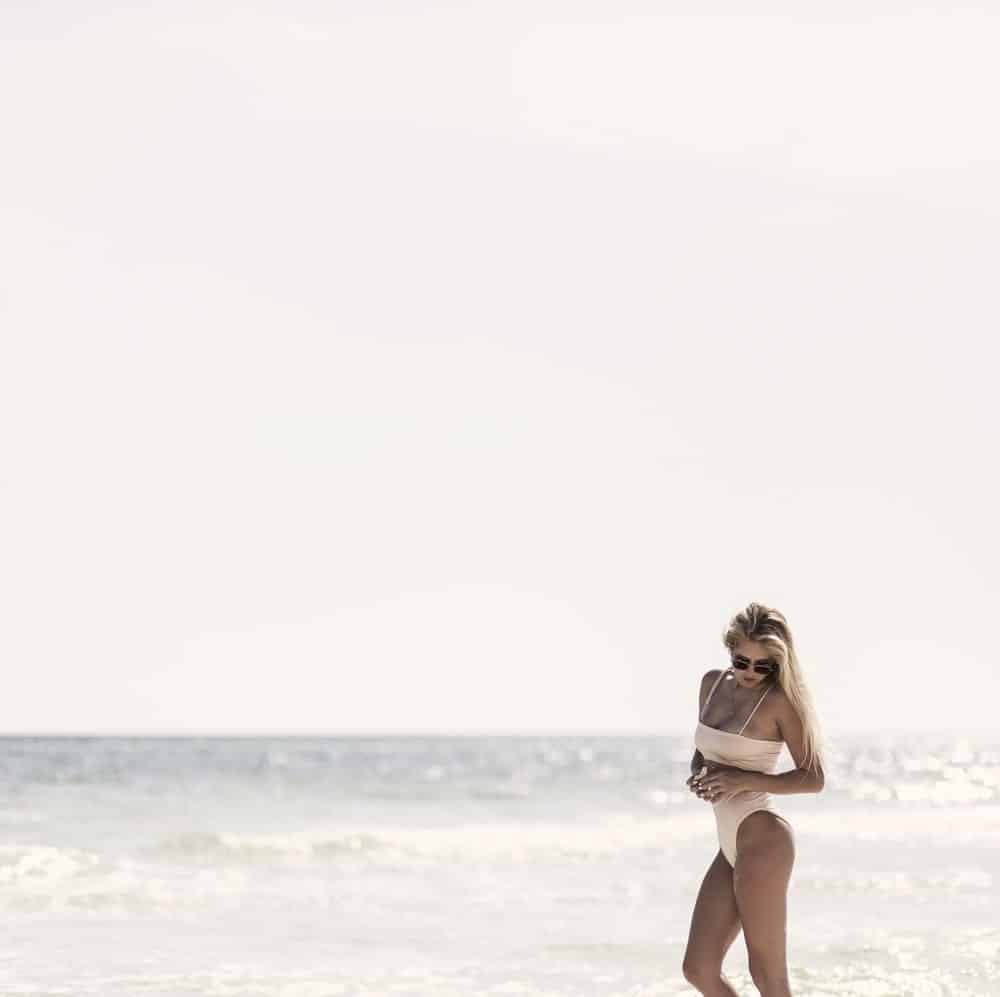 As a consumer, Kayla knows what it means for her audience to invest in staples for their wardrobes; they want high-quality pieces that will last. As an entrepreneur in her twenties, she knows there's a lot of potential for growth and success. And, as a transplant to Florida's community along Scenic Highway 30-A, she knows the power of the water—it has the ability to inspire creative visions that, with hard work, can transform into reality.
— V —
---
Learn more about Kayla Rel or shop now through her Instagram account, @esther.rel.
Model: Kailey Lincke
Anna Klement is a freelance magazine writer and editor. She is a Santa Rosa Beach local and has a degree in journalism and creative media from the University of Alabama. She writes profile essays inspired by people, places, and good food for both print and digital media. She strives to write meaningful stories that are enlightening and offer a different perspective.
ARTICLE CATEGORIES