For those coming out of a sedentary winter season or with an urge to kickstart a healthier lifestyle and have a bit of pampering with friends, a new elements-inspired program launches at the perfect time at Nayara Resorts, Costa Rica.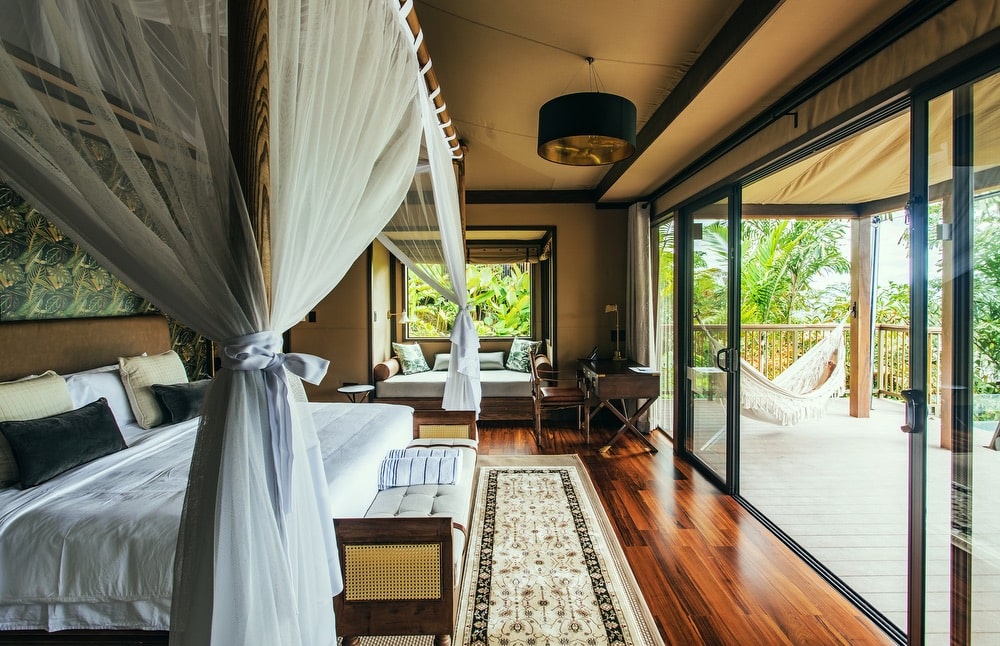 Nestled in the rain forest with views out to the Arenal Volcano, Nayara Resorts (Nayara Tented Camp, Nayara Springs, and Nayara Gardens) provides the perfect relaxing atmosphere to spend time improving one's physical and spiritual well-being. The wellness program was inspired by the four elements—fire, water, earth, and air—making up the world around us. Fire is associated with the solar plexus chakra and connected with passion and inspiration. Water is linked to the sacral chakra, driven by emotion and intuition. Air is linked to the heart and throat chakras and rules communication. Lastly, earth is associated with one's root chakra and connected with grounding and stability. This program was specially designed to help guests form a connection with each element.
The program can be done as a three-night or five-night stay and includes activities like yoga, meditation, sound therapy, and spa treatments punctuated with Ayurvedic-inspired meals and detox juices.
Menu items include nut-crusted mahi-mahi with carrot puree and zucchini salad; vegetable casserole with coconut milk, ginger, and lemongrass; and almond milk oatmeal.
Juices are made with papaya, coconut water, cranberry, cardamom, jalapeño, and other fresh ingredients.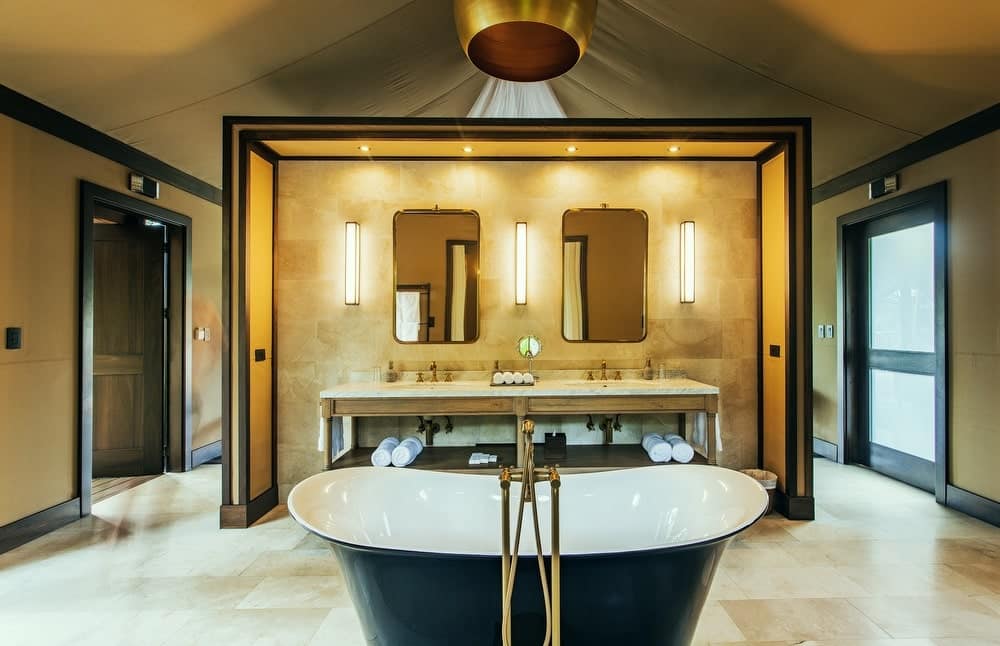 Stays following the resorts' wellness program are available from Thursdays through Tuesdays, with some blackout dates applied. Nayara Resorts has provided a sample itinerary so guests can see the types of focused programming and relaxation they will experience when they book a scenic retreat based on the four natural elements:
Day 1 – Welcome (Thursday)
● Welcome with a yogic therapy lunch ● Yoga class in the afternoon ● Yogic nutritional therapy dinner (based on Ayurvedic recipes)
Day 2 – Water (Friday)
● Detoxifying juice and yogic nutritional breakfast ● Thermal waters bath ● Yogic lunch ● Steam and rain forest essences massage (70 minutes) ● Meditation class ● Yogic dinner
Day 3 – Earth (Saturday)
● Vinyasa yoga class ● Yogic breakfast ● Hiking tour ● Yogic lunch ● Sound healing class ● Mud massage (70 minutes) ● Yogic dinner
Day 4 – Fire (Sunday)
● Kundalini yoga class ● Yogic nutritional therapy breakfast ● Tour 1968: Take a hike up the imposing Arenal Volcano through open fields, across the shores of a lagoon, and up mountain trails formed by lava and ancient lava flows. The path is surrounded by lush flora and local fauna such as monkeys, sloths, and coatis. ● Yogic lunch ● Sauna followed by a hot stone massage or Reiki session ● Walk along the hotel path followed by a hatha yoga class ● Yogic dinner
Day 5 – Air (Monday)
● Yoga class with gentle stretching ● Yogic breakfast ● Tour of hanging bridges or therapy in the forest (stretching and breathing): The Mistico Hanging Bridges are a collection of suspended bridges over the rain forest connected by an easy walking trail with beautiful views and lush surrounding greenery. ● Yogic lunch ● Thai massage (70 minutes) ● Yogic dinner
Day 6 – Farewell (Tuesday)
● Yoga class ● Yogic breakfast (available to go if a guest has an early departure)
More about Nayara Resorts
Nayara Resorts is a collection of three sister properties set in Costa Rica's beautiful Arenal Volcano National Park. Footbridges connect Nayara Gardens, Nayara Springs, and Nayara Tented Camp. Nayara Gardens is a tranquil, five-star oasis set among fifteen acres of lush gardens and rain forest overlooking the Arenal Volcano, the world's third most active volcano. A luxurious and family-friendly retreat, Nayara Gardens features just fifty spacious and private casitas (bungalows), all with private terraces with outdoor showers and Jacuzzi tubs for two.
Nayara Springs is adults-only and offers thirty-five luxury villas with views of the Arenal Volcano. Each villa is equipped with a private plunge pool fed by mineral hot springs, an expansive private garden with an exterior shower, a sleek four-poster bed wrapped in soft cotton, and indoor and outdoor sitting areas.
Nayara Tented Camp offers a safari experience in the rain forest with twenty-nine luxury tented accommodations dotted up the hillside, allowing for unobstructed views of the volcano from each room.
How to Get There
Nayara Resorts is a two-and-a-half-hour drive from either San Jose or Liberia (Costa Rica's two main international airports). Nayara can arrange private transfers with naturalist guides to point out wildlife and attractive landscapes to guests along the way.
— V —
---
Rates start at $3,500 per room for three nights based on two people sharing and are all-inclusive (excluding alcohol). To book your trip, contact reservations at reservations@nayararesorts.com. Visit NayaraResorts.com to learn more about its three distinctive resort experiences.
ARTICLE CATEGORIES