By Felicia Ferguson | 
Photography by Romona Robbins
Aaron and McKayla Hale are partners in love, life, and candy. But their entrance into the world of candy making wasn't fueled with work experiences in the Lindt or Ghirardelli kitchens. Instead, it was the result of a positive mind-set and a determination to overcome the unthinkable.
While on patrol in Afghanistan in 2011, an IED exploded in Aaron's face as he was attempting to secure another bomb. The explosion robbed him of his eyesight and his military career. Months later, a bout with bacterial meningitis stole his hearing. Though he would never see again and restoring his hearing would occur only after several painful surgeries, succumbing to the depression many wounded vets experience was not an option. Aaron harnessed an inner strength and chose a positive outlook.
Prior to his career with the EOD (explosive ordnance disposal) unit, Aaron was a chef in the Navy. There he cooked for the commander of the US Sixth Fleet, dignitaries, royalty, and everyday sailors. But it was a Thanksgiving meal for friends and family in 2015 that changed his life and restored his purpose. Aaron began cooking weeks before the holiday. His return to the kitchen rekindled his first love and sparked his innate creativity. He experimented with imaginative additions to the traditional recipes, creating combinations that tantalized with their flavor and ingenuity.
The possibility that his cooking would bring joy to others lifted his heart and, after months of questioning, purpose and delight returned to his life. Thanksgiving arrived, and the evening was a rousing success. Their guests savored the dinner, relishing the food and the company. But it was a small dessert, almost an afterthought in the cornucopia of offerings, that stole the party: Aaron's fudge.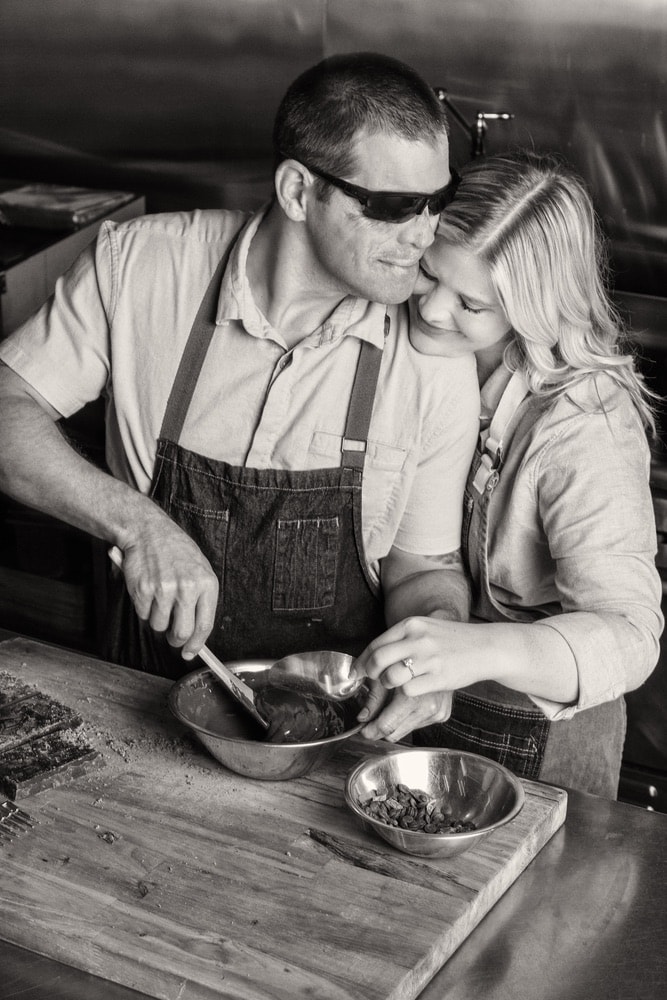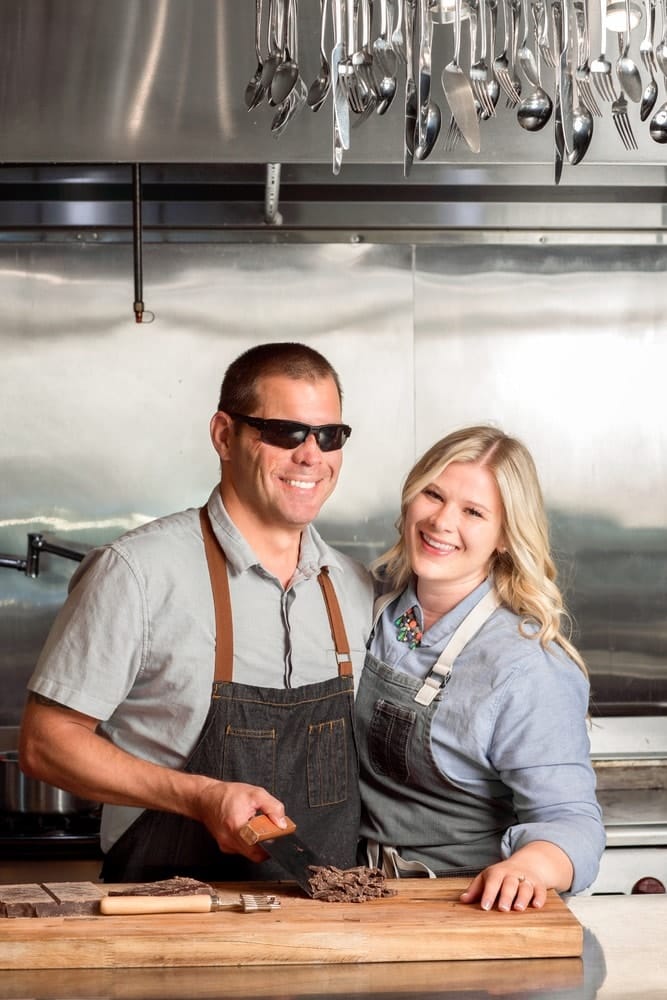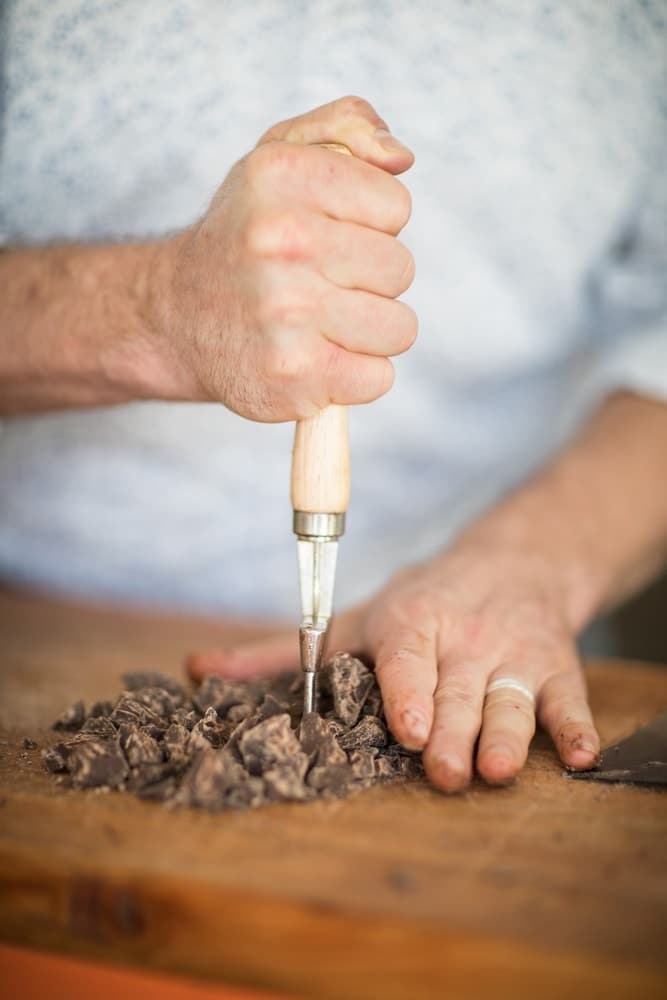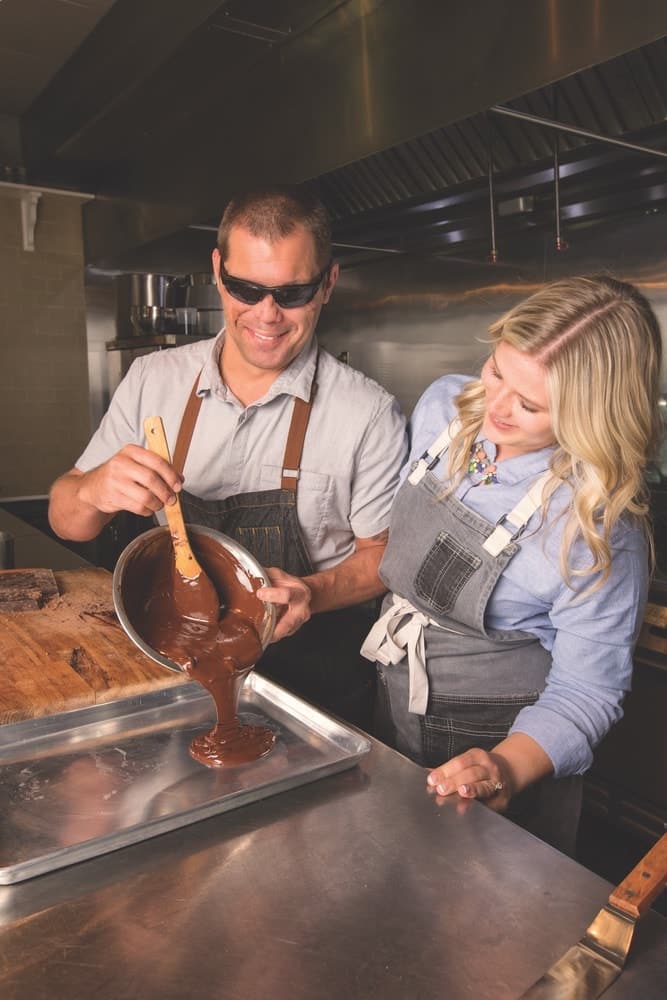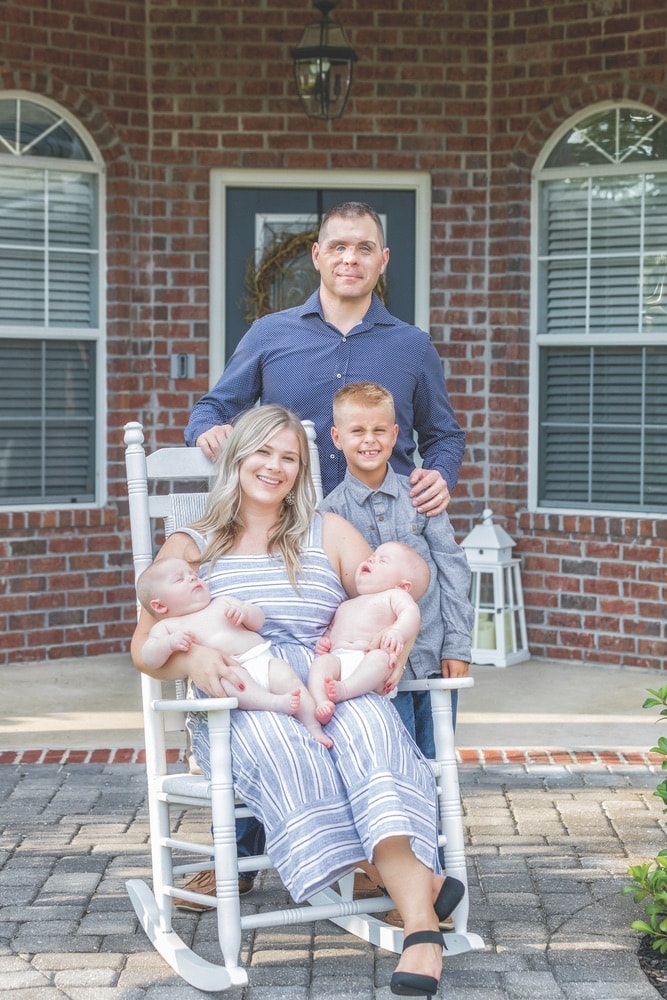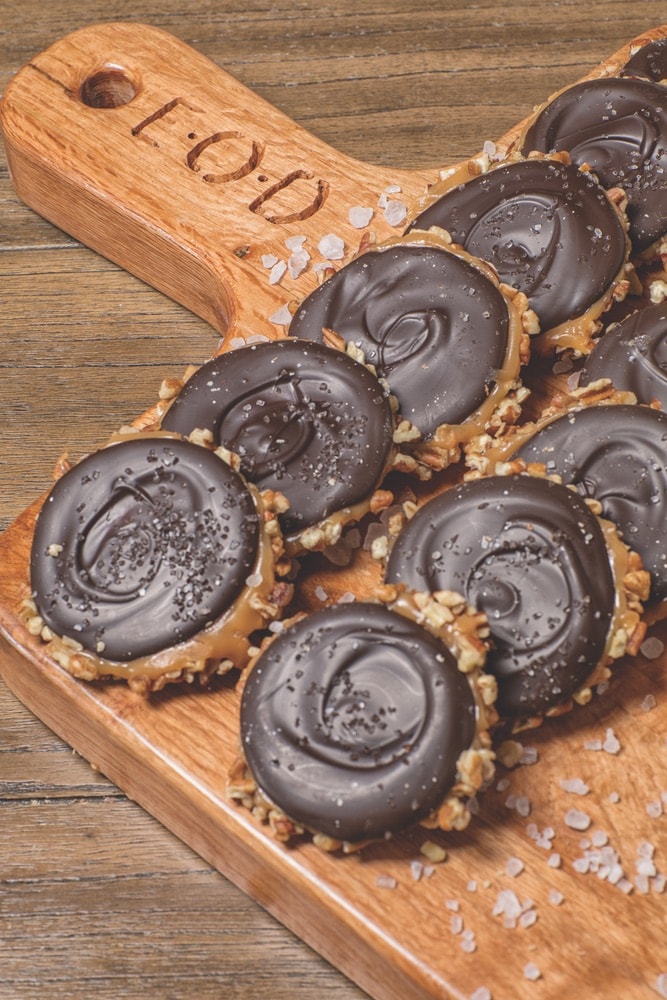 Bolstered by the feedback, Aaron continued to work in the kitchen. In the beginning, making fudge was simply therapy, an outlet for his creativity and a distraction to keep his mind off the difficult times. However, as McKayla watched his excitement grow, she knew Aaron was on to something. Drawing on their innate perseverance, love, and dedication, he and McKayla built a new business and created a life that inspires.
Extra Ordinary Delights combines his talent and imagination with her skills in brand development and marketing. "We started Extra Ordinary Delights out of our home kitchen, originally doing each box to order," Aaron says. "The business has since grown out of its humble birthplace into a commercial kitchen." Each box is now made within two days of shipment and placed in airtight containers, so customers receive the freshest candy possible. The Hale family kitchen has become the couple's R&D lab, where old recipes are perfected and new concoctions may be envisioned and tested.
"I had been tinkering with my basic fudge recipe over the holidays for years," Aaron says. "To be honest, I never really liked traditional fudge. I'd tried the recipes and methods of other candy-making masters only to find them far too cloying. I wanted my fudge to be decadent but not leave you desperate for a glass of milk to wash each bite down—though, our fudge does go nicely with ice-cold milk."
Aaron began cooking weeks before the holiday. His return to the kitchen rekindled his first love and sparked his innate creativity.
Candy making in its essence is about balance. Sugar, cream, and butter must be added in amounts that enhance the whole, entrancing the consumer's imagination and taste buds. "Once I'd found that balance, I only had to dream up different flavor combinations," Aaron said.
Currently, Extra Ordinary Delights offers six fudge flavors, but Aaron has created fifty or more varieties. McKayla's favorites are the sea salt caramels and the strawberry white fudge. Aaron's nine-year-old son, Cameron, likes anything with sugar in it, but he loves his dad's triple threat fudge.
"Every flavor requires time in the production schedule, different boxes and labels, and so on." Those logistics and the practicality of a limited selection are also supported by consumer demand. "Of course, we'd like to offer every treat that we can dream up, but the real purpose for Extra Ordinary Delights is to make the customer happy. No matter what new candies we choose to offer, it will be with our customers and the growth of EOD in mind."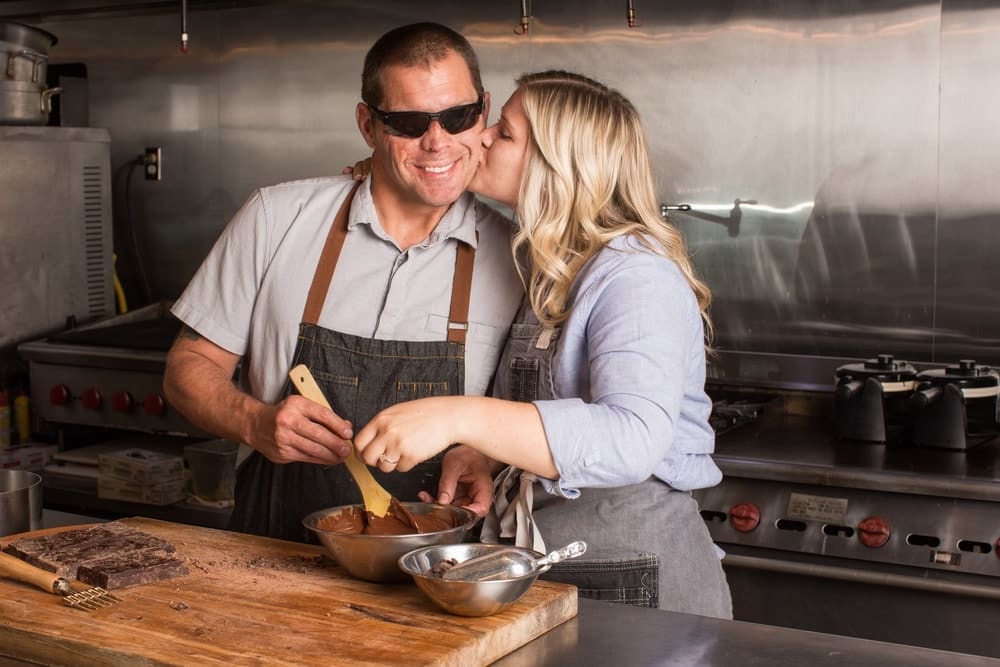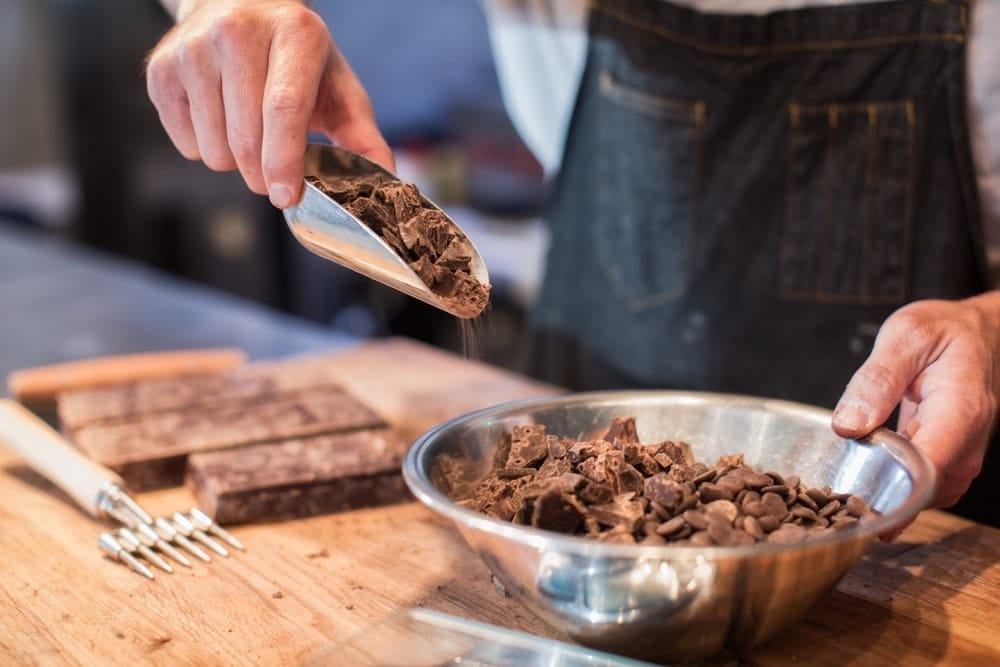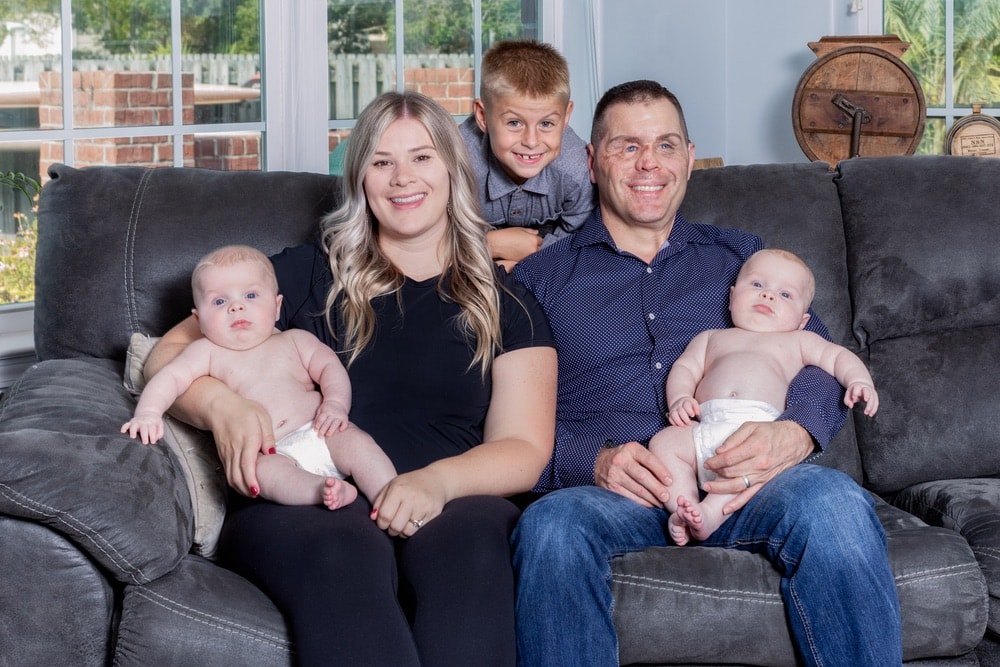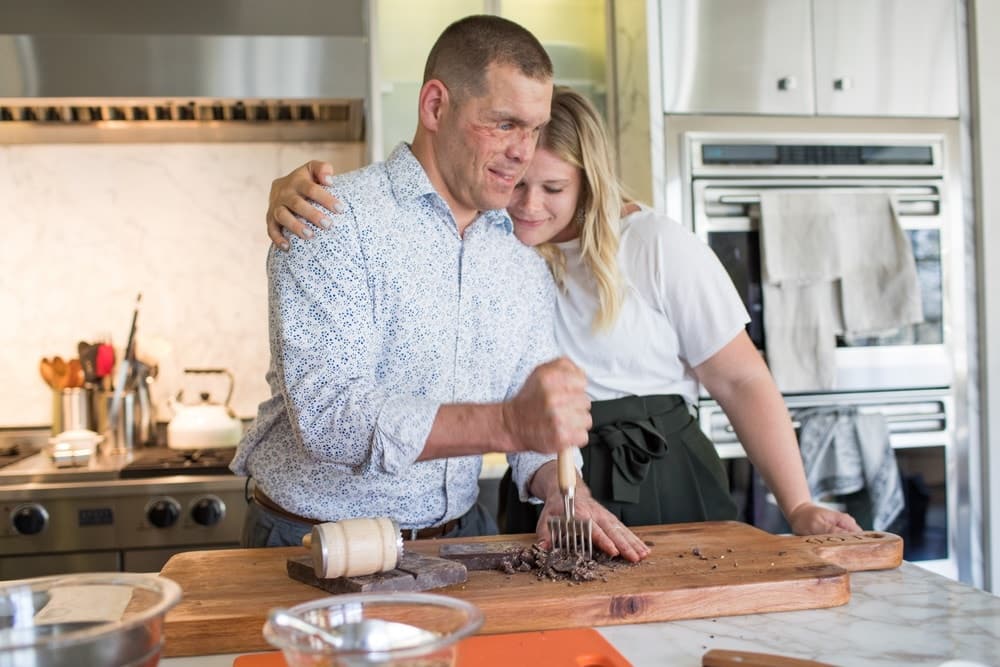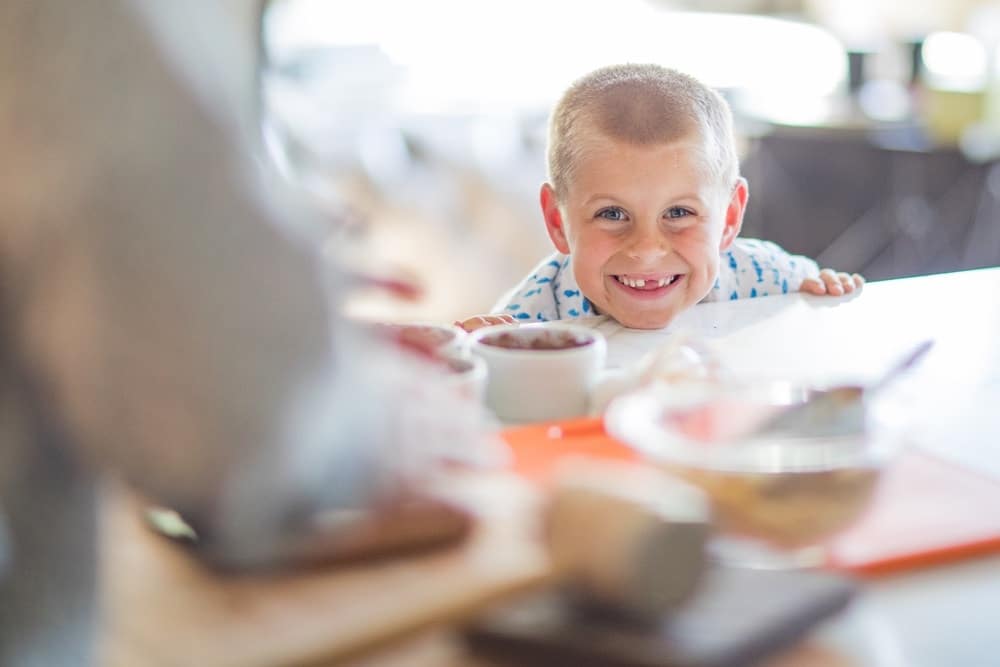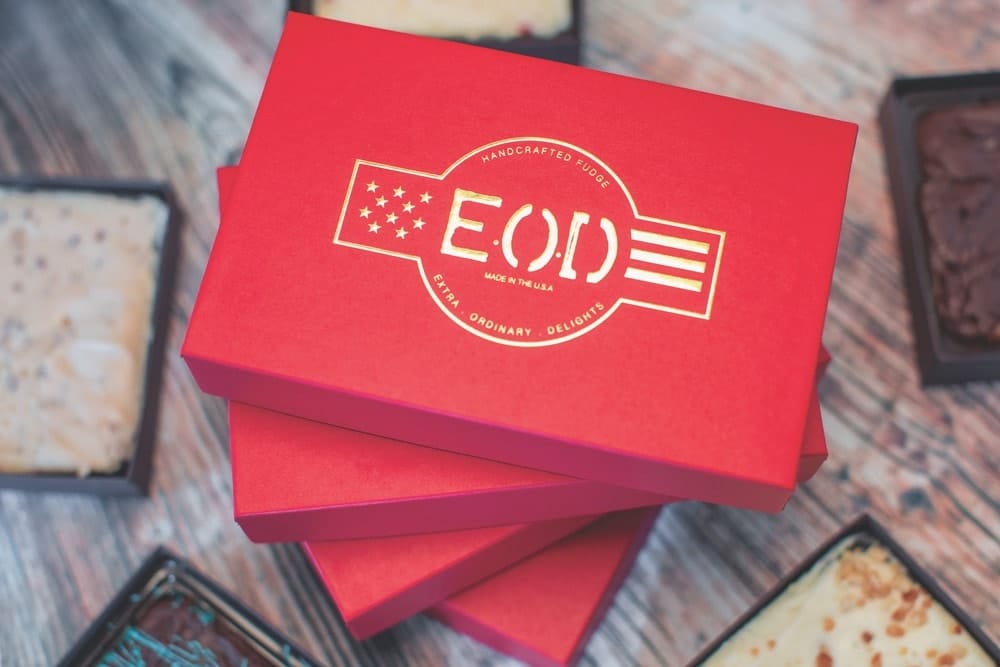 Aaron's days are filled with more than cooking and testing. "Becoming entrepreneurs is a constant exercise in learning," McKayla says. "We have had to learn the ins and outs of web design, social media marketing, procurement, production, and so on, all while designing each process for scale. We are constantly asking ourselves whether our systems would still be viable at twice the demand, at ten times the demand, or one hundred times the demand." No matter how busy they become or how large they grow, Extra Ordinary Delights will always have its roots in Aaron's love of cooking and the happiness he has found in the kitchen.
Growth, however, seems to be their new normal in business and in life. Extra Ordinary Delights has added a second luxury line to their candy offerings. Positioned and marketed as corporate gifts or for turndown service in luxury hotels, these caramels and truffles possess decadent flavor combinations for the most discerning of taste buds. Ganaches of green tea, toasted caramel, and bourbon drenched with dark or milk chocolate and caramels crusted with sea salt are the perfect treats to promote goodwill or sweet dreams. Available in packs of two to twelve candies, these tiny delights can be made to order with optional corporate branding. Judging by their success with past corporate clients like Blue Buffalo and Boeing, the luxury line is certain to expand. At some point in the future, McKayla would love to add these confectioneries to the main product line.
No matter how busy they become or how large they grow, Extra Ordinary Delights will always have its roots in Aaron's love of cooking and the happiness he has found in the kitchen.
The expanding product line is only part of their growth as a couple. Twin boys, Owen and Wyatt, recently joined Aaron, McKayla, and Cameron as the newest members of the Hale family. Balancing the company's progress and a growing family has become the couple's latest challenge. Aaron still travels around the country sharing his story as a motivational speaker for corporate events. His most recent appearance was as a part of the Advance Auto Parts annual meeting in September. While the pair once traveled and worked together, they now split duties, as they are partners in parenting as well as candy making. "One of us will answer emails or phone calls while the other takes care of diapers and feedings, and then we switch," McKayla says. But, just as before, Aaron and McKayla are thriving in spite of the challenges. "It's not impossible; it just takes a lot of planning and strategy as a team," she adds. They both have the luxury of working from home, so they are hands-on parents, and Cameron is thriving in his role as big brother. "He loves feeding and holding them, and he's really good at making them laugh."
Adversity, love, and the sweet reward of perseverance. Aaron, McKayla and Extra Ordinary Delights embody all of this and more. They are proof that a positive outlook can overcome the darkest of journeys, that joy can be found after devastating trials, and that good will ultimately prevail.
— V —
---
For orders and more information, visit EODFudge.com.
Felicia Ferguson holds master's degrees in healthcare administration and speech-language pathology but is currently a freelance writer and author. She finds inspiration in lakes and gardens and is blessed to have both at her home in Destin, Florida. More details can be found at FeliciaFergusonAuthor.com.
ARTICLE CATEGORIES