By Anne Hunter |  
Photography by Colleen Duffley
When Gloria Steinem challenged Jane Stephens Comer to commit one outrageous act for justice, Jane obliged wholeheartedly.
"I was attending Gloria's seventy-fifth birthday party in 2009 when she issued a challenge for everyone in the room to commit one outrageous act in the cause of simple justice—something that would make the world a better place," Jane says. "Three months later, seven women gathered in my living room to discuss what could be done to raise awareness of gender equity and the power of women to empower each other."
The result was GirlSpring, Inc., a nonprofit organization based in Birmingham, Alabama, that focuses on the issues, activities, and concerns of girls and young women. Today, GirlSpring is two thousand women strong and building a template to go not global, but national. "I'm interested in what can be done in our country to improve the quality of life for women," Jane explains. "It starts here, by empowering our girls to be strong so they can change the world."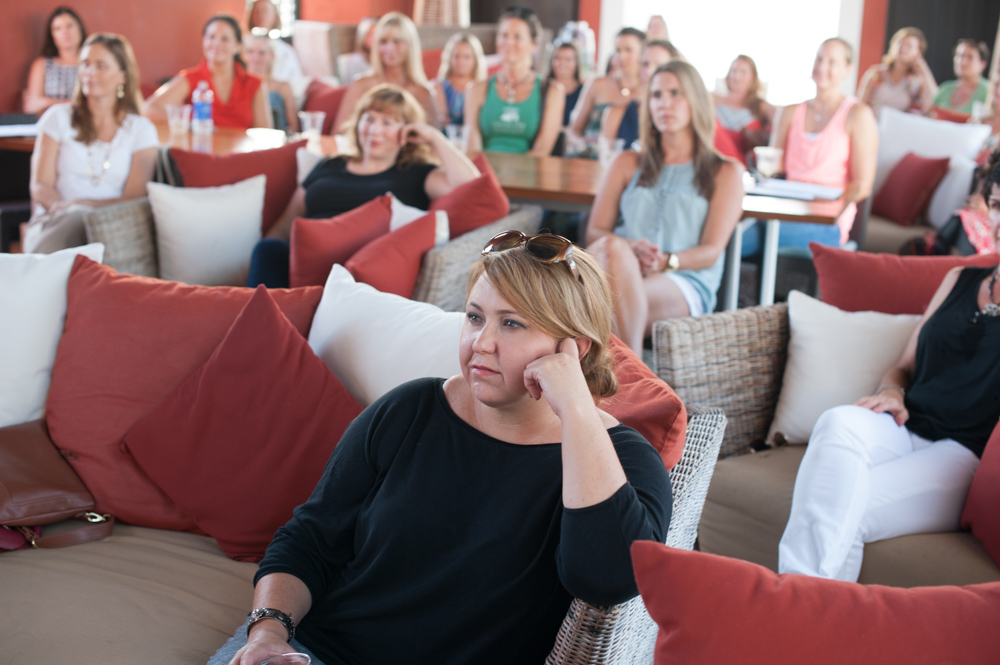 As one of four children born to Elton and Alys Stephens, Jane is also involved in planning one of the hottest New Urbanist beach communities in the country, Alys Beach, Florida. "My family bought property in Seagrove Beach in 1950 and built one of the first three vacation cottages there," Jane reminisces. "My mother was the driving force behind the purchase of the beach property. She loved the sun and the beach, and was happiest spending her summers in Seagrove. Our house, just like all the other houses there, was built out of cinder blocks, was one level, and had no air conditioning. We grew up in our bare feet and slept with sand in our beds and wild pigs snorting their way through the garbage cans at night. We loved to swim with the big waves and swallowed tons of salt water. I can remember getting caught underneath huge waves and thinking I would never come up for air."
The beaches of Walton County are still close to home, but for the past seven years, Jane has worked at the federal and state levels lobbying for positive policy changes that will defend women's rights, safety, and well-being. "Two-thirds of America's poor are female, and resources going directly to programs for women are a small percentage of philanthropic giving in the United States," says Jane. "For every dollar that men are paid, a woman is paid seventy-eight cents to do the same job. That is the situation here in the United States, and that's enough for me to take action on a national level."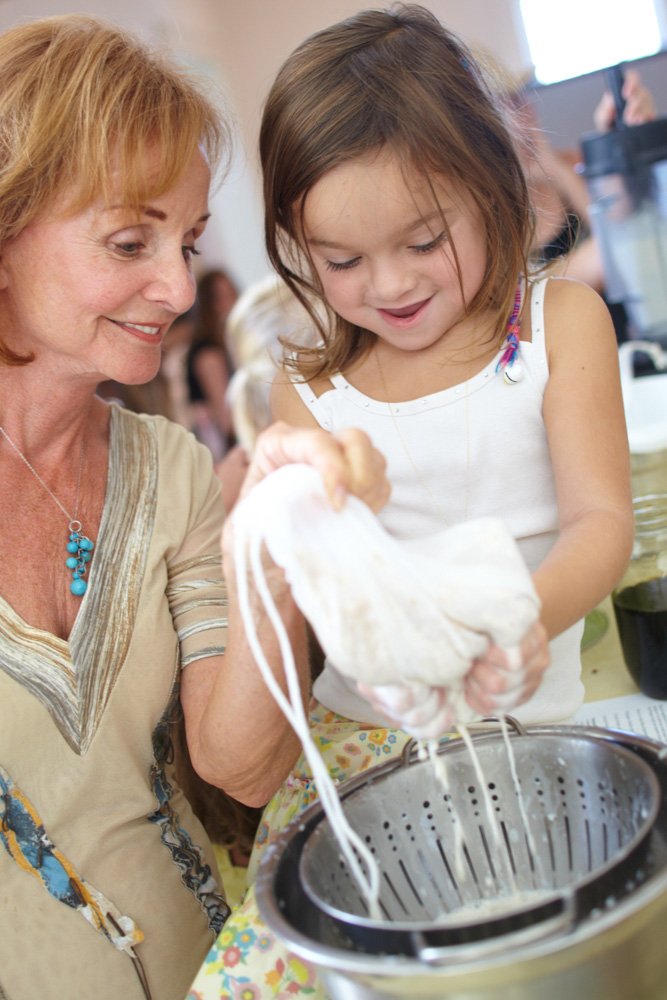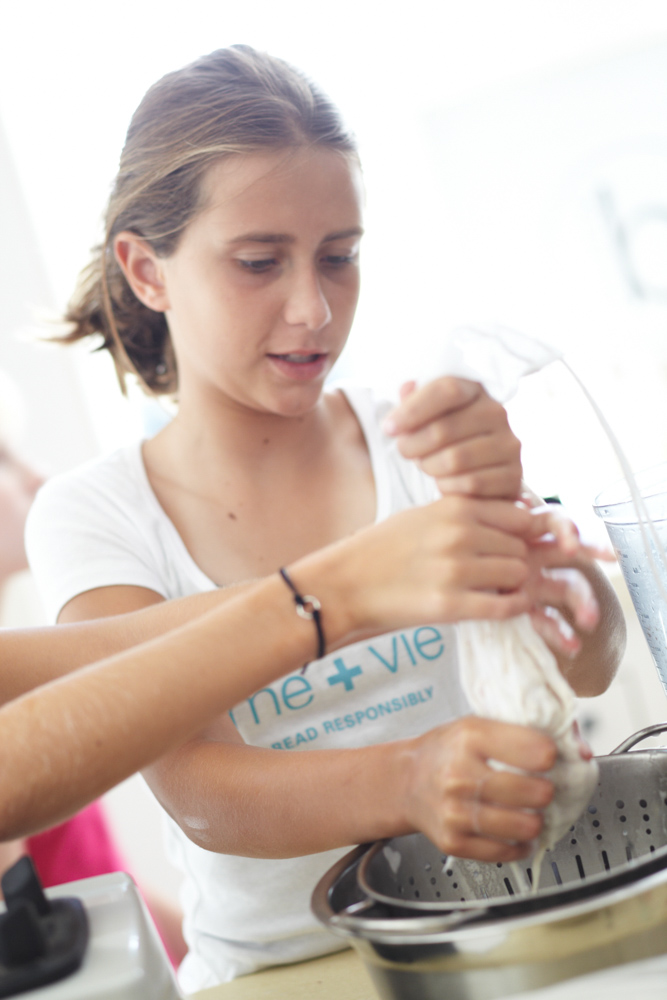 On a national level, GirlSpring seeks activists who believe in its mission and who can facilitate fund-raising to support their empowerment programs. The second GirlSpring Walton County chapter gathering is slated for this fall, when the organization's directors will be working with the local chapter and other regional activists to help raise funds and implement programs for girls in all walks of life.
"It is a personal mission, not purely professional, that drives my passion to be a leader in an organization such as GirlSpring," says Lauren Morgan, executive director of GirlSpring, Inc. "Having been born and raised in the Deep South, I am particularly attuned to the inequalities that women face every day, even many decades after gaining the right to vote and the feminist movements of the 1960s and 1970s. We still have a long way to go; however, it's exciting to be on the cusp of another empowering movement for women, and one that is truly vital for our society. One of GirlSpring's many strengths that I deeply admire is that it pays homage to the previous generation of women who helped to crack the glass ceiling while also supporting and nurturing the next generation. This support empowers young women to make informed decisions and to continue insisting on equality and justice for themselves."
Florida's Gulf Coast is just beginning to ripple with the effects of GirlSpring, but Jane, mother to three children and grandmother to six, has always been an activist. Ask anyone at the Ms. Foundation, ArtPlay, or Women Moving Millions—Jane Comer can make a million dollars go far. In the past seven years, her goodwill has funded national reproductive health rights for women as well as child sexual abuse prevention. "The issues that affect women and children are historically considered 'women's issues,'" says Jane. "I believe it is a fundamental right for a woman to have complete control over her body. GirlSpring is actively addressing issues that affect women by educating our girls and making them strong."
In 2009, Jane received the William M. and Virginia B. Spencer Outstanding Philanthropist of the Year Award for being the first woman in Alabama to donate one million dollars to the national Women Moving Millions campaign. Her generosity led to gifts totaling more than $175 million worldwide for programs such as The Women's Fund of Greater Birmingham. She is a board member of The Women's Fund and a member of the founder's circle of donors who started the program's endowment. Jane has also been a supporter of the University of Alabama at Birmingham's Alys Stephens Performing Arts Center, named in honor of her mother. In 2010, her gift of five million dollars created ArtPlay, an innovative cultural arts education program for children. That year, Jane received the Woman of Vision and Action Award from the Ms. Foundation at the annual Gloria Awards in New York City.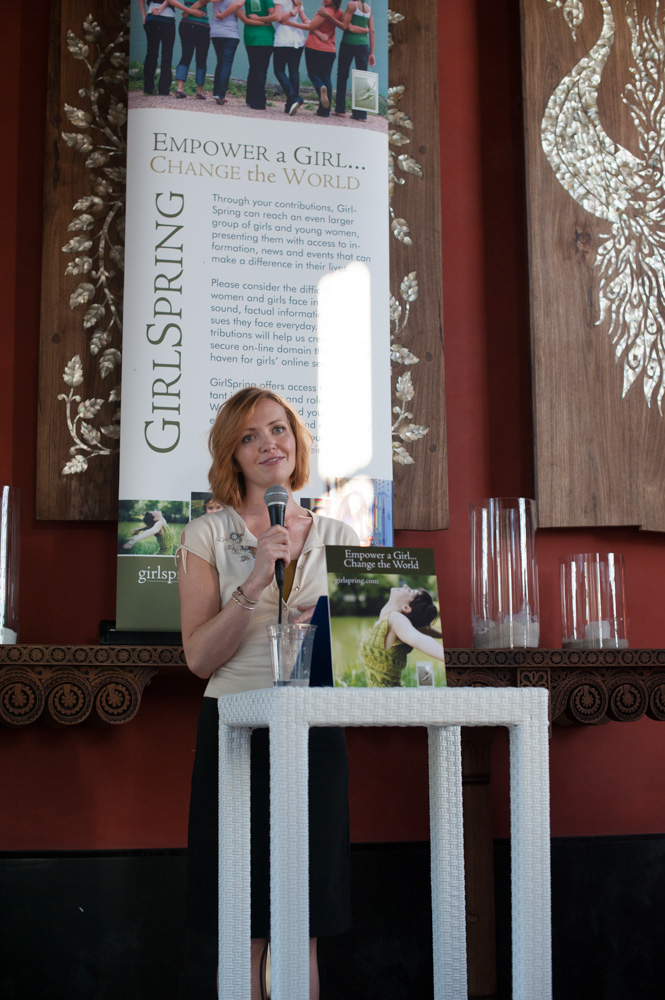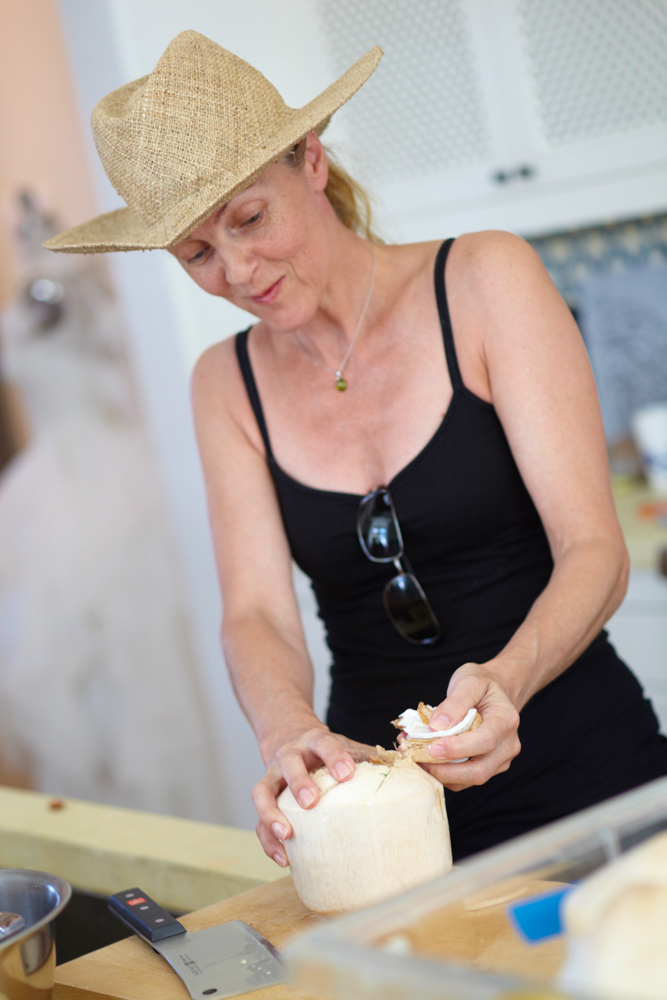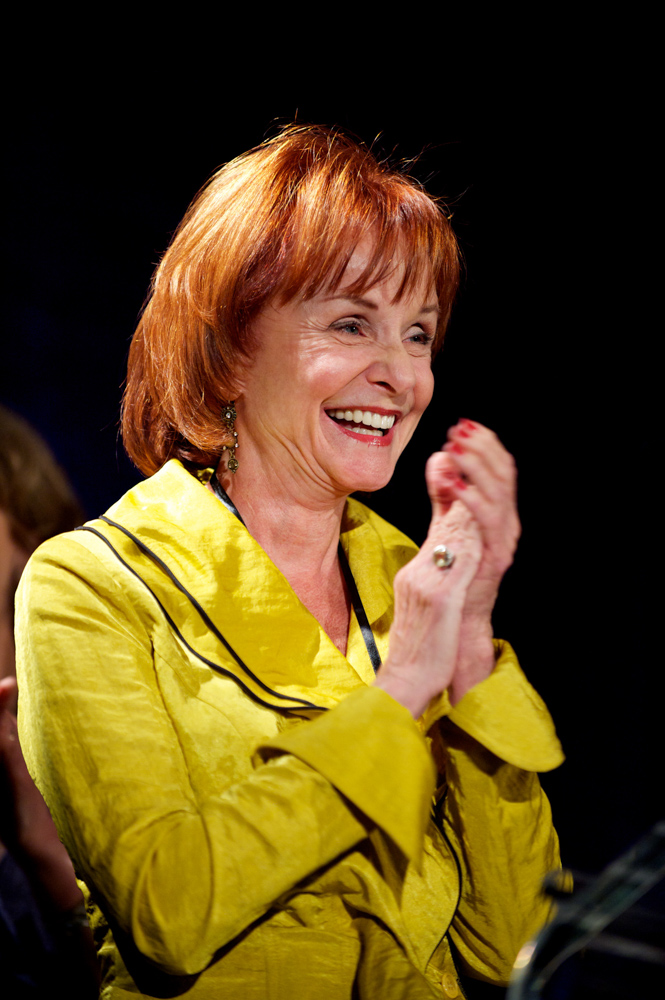 I'm interested in what can be done in our country to improve the quality of life for women. It starts here, by empowering our girls to be strong so they can change the world.
There is no doubt that Jane Comer is an activist by all definitions of the term—and now, she's asking you to become one by supporting programs such as GirlSpring.
"Activists come in all shapes and sizes," Jane says. "Whether it's one dollar or one million dollars, or the donation of your time and resources, I believe it is through giving that you become active. I want to know that the corporations, individuals, and philanthropists involved in GirlSpring are actively committed, because that is how we will effect change. After all, this is not just about writing a check, it's about empowering a girl, and that takes action."
—V—
---
About GirlSpring Empowerment Programs
GirlSpring is a 501(c)(3) nonprofit organization that serves all girls from the ages of nine to twenty. GirlSpring raises funds to support its programs through individual donations, grants, corporate sponsorships, fund-raising campaigns, online auctions, film forums, and in-kind donations.
Mission
GirlSpring provides access to reliable information, inspiring events, and positive role models, so girls and young women are empowered to reach their full potential.
Vision
Investing in girls and young women can reap huge benefits. By doing so, GirlSpring helps build better societies, better communities, better relationships, better family lives, better political systems, better businesses, and a better world.
GirlSpring
provides
the following programs:
Mobile Website and Online Community – A secure online mobile website provides access to reliable information, relevant news, and social interaction in a safe environment, so girls and young women have independent resources to help them make sound choices and wise decisions.
Gatherings – GirlSpring holds events with public speakers, films, and forums that feature messages of empowerment for girls and women.
Mentoring Program – These include providing positive role models and giving girls and young women "Dream Days" with their one-on-one mentors.
ArtPlay
ArtPlay is an innovative arts education program designed to foster the creative potential of children from all socioeconomic backgrounds. As an education and outreach initiative of the University of Alabama at Birmingham's Alys Stephens Performing Arts Center, ArtPlay endeavors to educate, inspire, and nurture creative growth and exposure to the arts by providing innovative arts education programming in a collaborative and holistic environment.
ArtPlayASC.org
ArtPlay believes in ...
Potential
All children deserve to reach their creative potential.
Opportunity
Everyone benefits from being actively engaged and inspired by the arts and having an opportunity to express themselves creatively.
Cultivation
An arts learning center should serve as a classroom, laboratory, greenhouse, incubator, and town hall for the entire community.
Engagement
Involvement in creative endeavors encourages self-awareness, teaches discipline, and encourages communication between people of all backgrounds.
Development
The arts are not a separate curriculum element but an essential component of the learning and development process in building a comprehensive educational foundation.
—V—
---
Studio b.
For twenty-five years, Colleen Duffley enjoyed a successful career as a commercial and editorial photographer, taking photos of interesting people, gorgeous places, and beautiful things. Her photographs have appeared on the covers and pages of publications such as VIE, Traditional Home, Homes and Gardens (UK), House Beautiful, and Metropolitan Home, and in advertising for such major brands as Neiman Marcus and Volkswagen. But when Colleen moved to Scenic Highway 30-A several years ago, it was time for her to focus on her plan "b."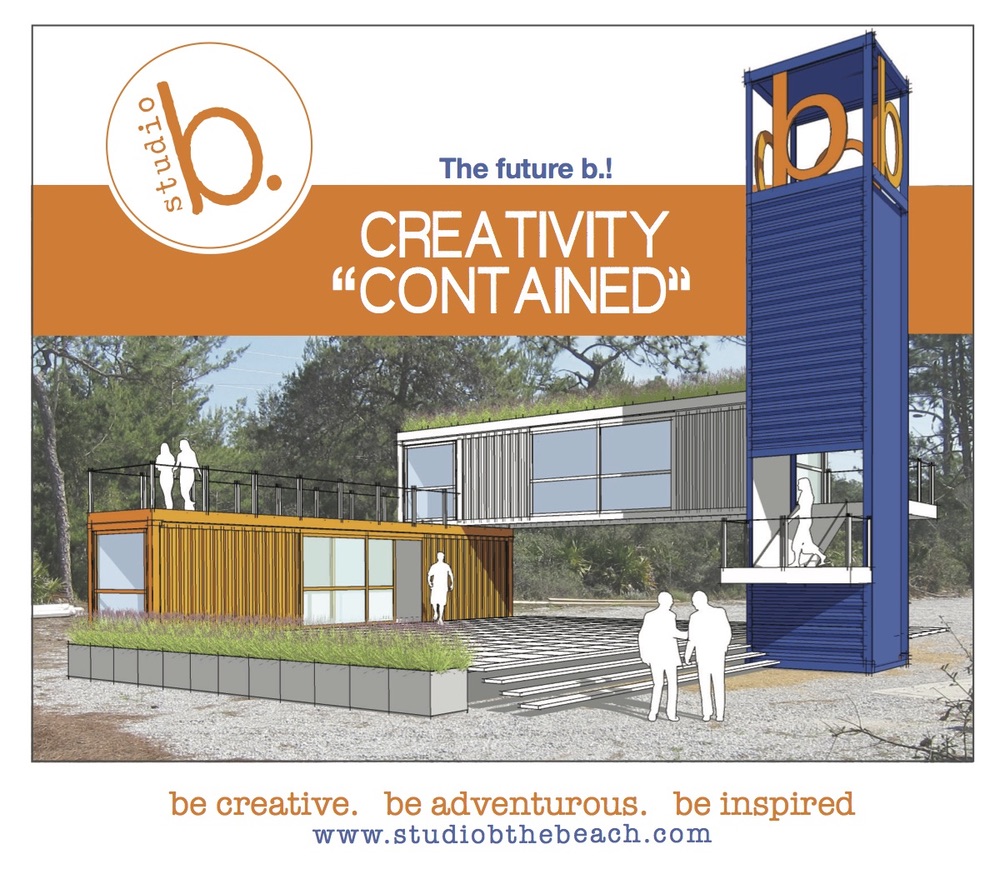 This plan became Studio b., a creative venue for the best of the best and for up-and-coming stars in the fields of art, photography, cuisine, music, fashion, film, and writing. In other words, Studio b., which opened in Alys Beach, Florida, in 2009, is a true playground for the imagination.
Keen on sharing her relationships and experiences with others, Colleen approached several of her talented and well-known subjects, proposing to have them host workshops, lectures, and demonstrations at Studio b. Many of them were thrilled to jump aboard, and when the list of creative visionaries who collaborated began to grow, as Colleen puts it, "The 'b. list' became the new A-list."
One of many prolific collaborators to come through the studio is GirlSpring, Inc., a nonprofit organization focused on empowering young women and advocating women's rights in the United States. Hosted by Lisa Burwell, publisher of VIE, the Walton County Chapter of GirlSpring held its first gathering at Studio b. in 2011. Colleen generously donated the space for a day of learning and inspiration for girls, their mothers, and local mentors from various backgrounds. The attendees enjoyed yoga taught by Krista Squires of Live Your Intuition. Prudence Farrow Bruns shared her story of growing up as the sister of one of Hollywood's most celebrated actresses, Mia Farrow, and her path to finding inner peace through Transcendental Meditation. Jenifer Kuntz of Raw and Juicy Organic Juice Bar and Café in Seaside, Florida, gave a hands-on cooking demonstration, teaching the girls to make healthy lunches and smoothies with fresh organic foods. The second Walton County GirlSpring gathering is planned for fall 2013. Colleen shows no signs of slowing down, continuing the tradition of hosting interesting events at Studio b.
Today, Colleen is on the road, traveling to places such as Miami, Pittsburgh, and Pensacola to host Studio b. events. With a growing permanent community in Walton, Bay, and Okaloosa Counties, Studio b. continues to engage visitors and locals, just as Colleen continues to photograph interesting people, places, and things throughout the world. She loves conjuring new ways to introduce her photography to Studio b. patrons and, likewise, to introduce the 30-A community to the unique artists, designers, filmmakers, writers, and other creative minds she meets while working both domestically and abroad.
—V—
ARTICLE CATEGORIES