Ten Things to Love about New York City
By Jordan Staggs
There's no denying that if a place has had more songs written about it than you could possibly think of, there must be something pretty special about it. Fred Ebb said that if you can make it there, you can make it anywhere. It's the Big Apple. The City That Never Sleeps. The concrete jungle where dreams are made. You know the place.
As stated in the hit musical (and recent remake) Annie, you can't quite explain the pull that people seem to have toward New York City, which is one of the world's largest concentrated populations within a relatively small acreage. Tourists flock there every year to see such iconic structures as the Empire State Building, the Statue of Liberty, and the newly erected One World Trade Center. They visit for the cultural highlights such as Broadway theatre productions, concerts of every genre and ilk, comedy shows, sporting events, and festivals. Some of them even decide to stay; everyone has his or her own reason. But one thing's for sure, whether you're visiting for a weekend or planning a more permanent venture, New York has something for you.
The whole world keeps coming
By bus, by train
You can't explain
Their yen for NYC
My first visit to the city was in high school, when my school's marching band made the twenty-hour journey by bus from Alabama to tour Manhattan. We hit all the top tourism spots, took a million photos, and had the time of our lives. As an avid movie and television lover, I'd always felt a draw toward New York because of the many stories I'd seen filmed there. Who doesn't want to stroll through Riverside Park in the spring like Tom Hanks and Meg Ryan did in You've Got Mail? Or chase down your favorite band during a whirlwind night of club hopping and Indie music? And I would be lying if I said I never wanted to have lunch on the steps of the Met like the cool kids in Gossip Girl.
I've visited New York several times since that initial excursion, and I've been bitten hard. I'd venture to say it's my favorite place (so far—I haven't been everywhere). No, I have never lived there, but I don't think that disentitles me from listing a few of the many things I love about the city, Manhattan in particular.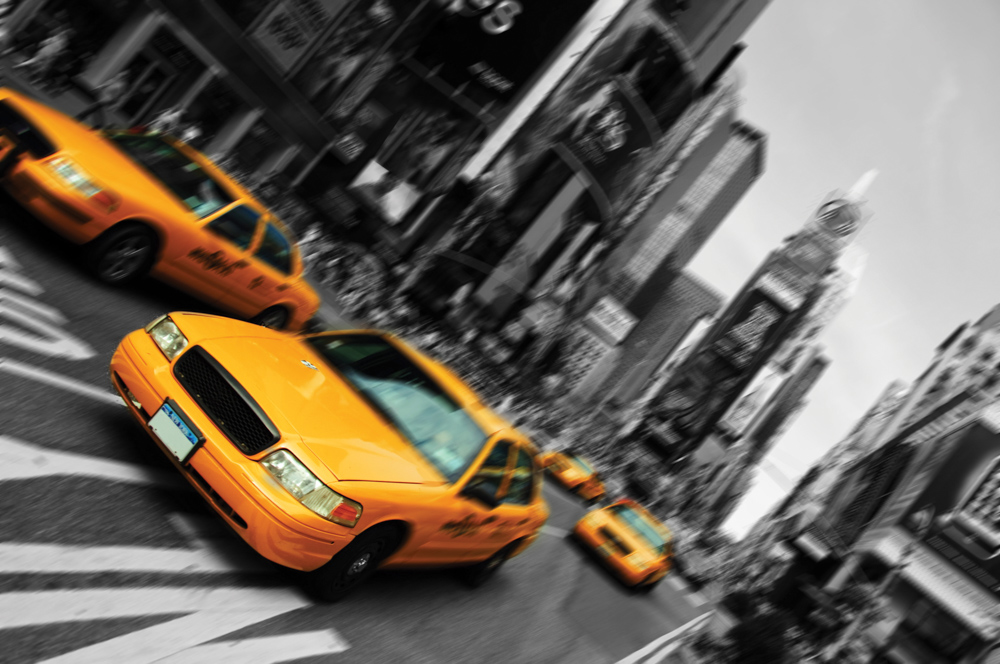 Getting There
There are a few major airports to choose from around the city. LaGuardia and John F. Kennedy International are the largest, with Newark Liberty International in the neighboring state of New Jersey coming in a close third. But since New York is a major hub for trade and tourism, not to mention a gateway into the United States, it is virtually accessible by any means of transportation. This includes train, bus, car, and boat—or even on foot if you're brave enough to cross through the seven layers of the Candy Cane Forest and then walk through the Lincoln Tunnel like Buddy the Elf did. Yet the best part about arriving in the city's central borough of Manhattan is just before you actually get there. Watching the skyline reveal itself as you drive closer can leave you speechless, and looking at the maze of streets and skyscrapers from your airplane window is enough to take your breath away. Those streets hold a promise that anything can happen—good or bad—and that whatever it is will become a part of your story.
Getting Around
Once you do reach the city, however you may have gotten there, you find yourself presented with an entirely new set of options for how to get around. Shiny yellow taxis zip through crowded lanes of traffic like it's nothing. For someone who grew up in rural Alabama, it's both terrifying and thrilling. Buses, bikes, and people bustle up and down Broadway and Madison Avenue. Then there's the ever-infamous New York City subway system. It gets a lot of flak for being dangerous and dirty, but it's the least expensive and most convenient way to get around.
Did you know that New York City was once the capital of the United States? Founded in 1624 as New Amsterdam, it's older than the country itself.
The History
Did you know that New York City was once the capital of the United States? Founded in 1624 as New Amsterdam, it's older than the country itself. As one of the world's largest natural harbors, the group of islands became a valuable asset to Dutch traders. It came under English control and was renamed New York in 1664.
Everywhere you look in the city today, traces of its history are intermixed with all the bright lights and modern technologies. From nineteenth-century row houses and neo-Gothic cathedrals to Art Deco–style skyscrapers, the city's landmarks tell a story, and it's a long one riddled with both excitement and sorrow.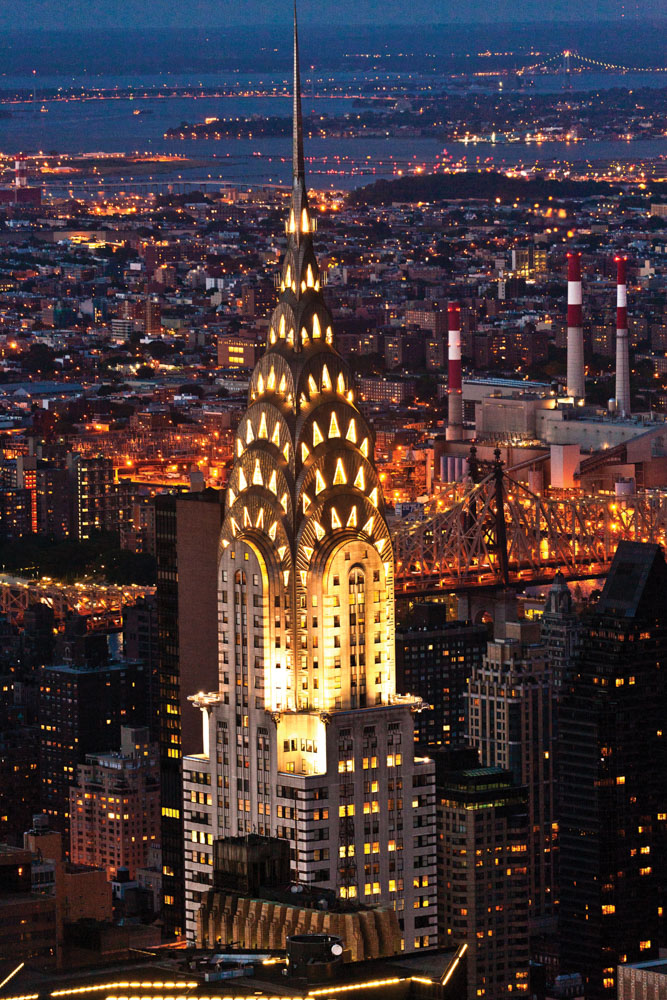 The People
You may have heard that New Yorkers are rude. If you haven't been there, it's a stereotype you might perpetuate. If you have been there, you might still agree. But personally, I found most of the people I met in the city to be friendly enough. One may assume that I, an introvert, hate crowded streets with people darting to and fro and that I am annoyed when a tourist walks too slowly or pauses to take a photo. Not true. I love the anonymity of it all. In New York, you're not one in a million—you're one in 8.4 million. And it's not sad or embarrassing if you're alone at a coffee shop or even a restaurant. People mind their own business; this is a novel idea for someone who grew up in the South (not that I don't love the idea of Southern hospitality). If you're a little skeptical about visiting the city because of the people, I urge you to toss that apprehension aside and go anyway. If you're nice to them—and don't get in their way—chances are you will have a good experience.
The Fashion
Maybe it's because of all the major publishing companies in New York and their numerous high-fashion magazines that the Big Apple has developed such a reputation for being one of the style capitals of the world—or maybe it's the other way around. Either way, this city knows fashion. Twice a year it hosts Mercedes-Benz Fashion Week, where some of the world's top designers showcase their collections for the next season. Many of them have studios and showrooms in the city year-round. On a street level, you will see everything from sneakers to stilettos being rocked by the city's fashionistas. Photographers will pause just to snap a pic of them on the subway. Outfits that may seem outrageous elsewhere are perfectly acceptable; New Yorkers wouldn't bat an eyelash at a lime-green top hat or a feathered coat. You can truly be yourself and let your fashion flag fly!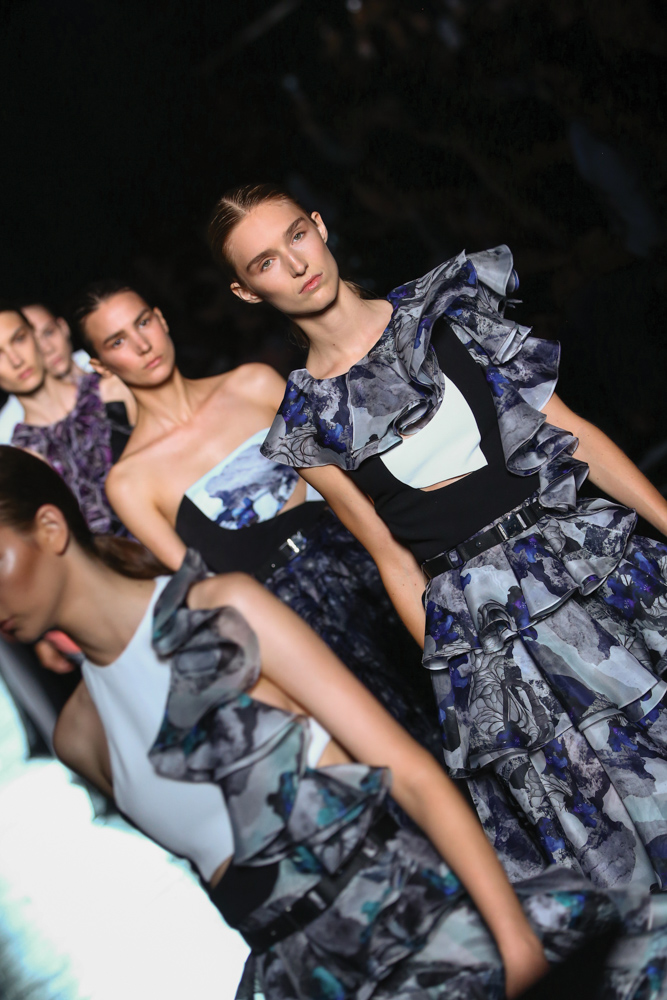 The Food
Craving some of the world's best pizza at three in the morning? No problem. How about authentic Chinese or homemade Italiano, like mamma used to make in the old country? Venture through New York's ethnically varied neighborhoods and you can find anything your taste buds desire. From five-star gourmet restaurants to street vendors like Nathan's Famous hot dogs, the city is a gastronomic mother lode, and you will want to try it all.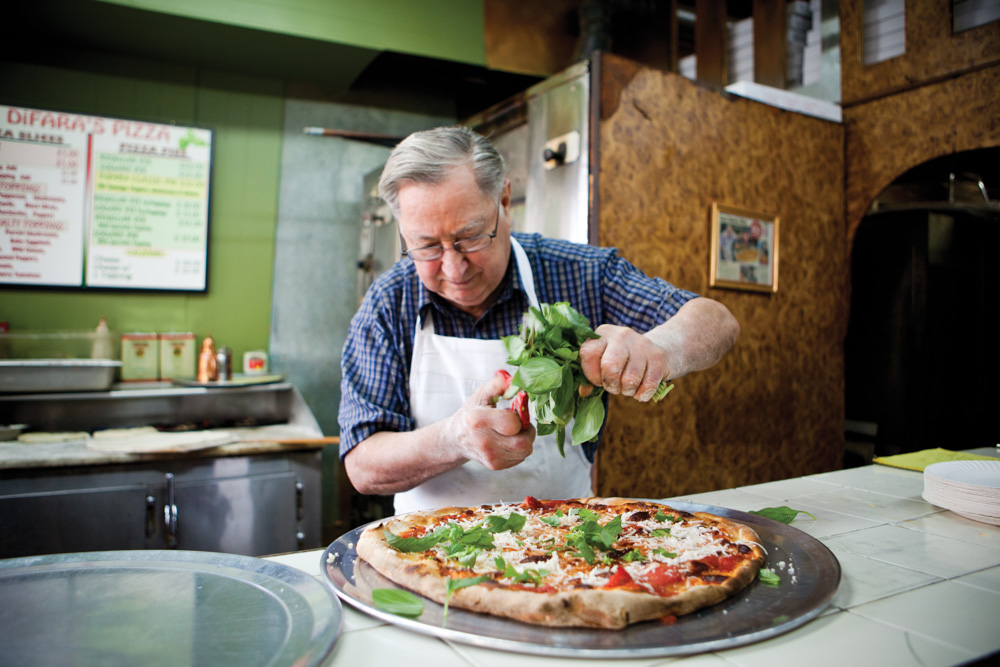 The Parks
Manhattan may be a concrete jungle, but its park system is a fantastic escape from the busy streets and gray walls. World-famous Central Park boasts lakes, sports complexes, a zoo, sweeping fields, fountains, event venues, bridges, tunnels, and more. But it's not the only park in the city and the others should not be sold short. Bryant Park, located in Midtown, is home to outdoor events and concerts year-round, along with ice-skating and a Christmas market in the winter. Madison Square Park in the Flatiron District features a spacious fenced area for the city's canines to enjoy. One of the newest and perhaps most unique parks is the High Line, which runs between Thirtieth and Thirty-Fourth Streets on Manhattan's West Side on what used to be an elevated freight rail line. A public park since 1999, it was founded by community residents and is maintained by the Friends of the High Line, a nonprofit group that works with the city's Department of Parks and Recreation to preserve and enhance the park for the public's enjoyment. The High Line may be closed at certain times or during inclement weather, so be sure to check www.thehighline.org before visiting.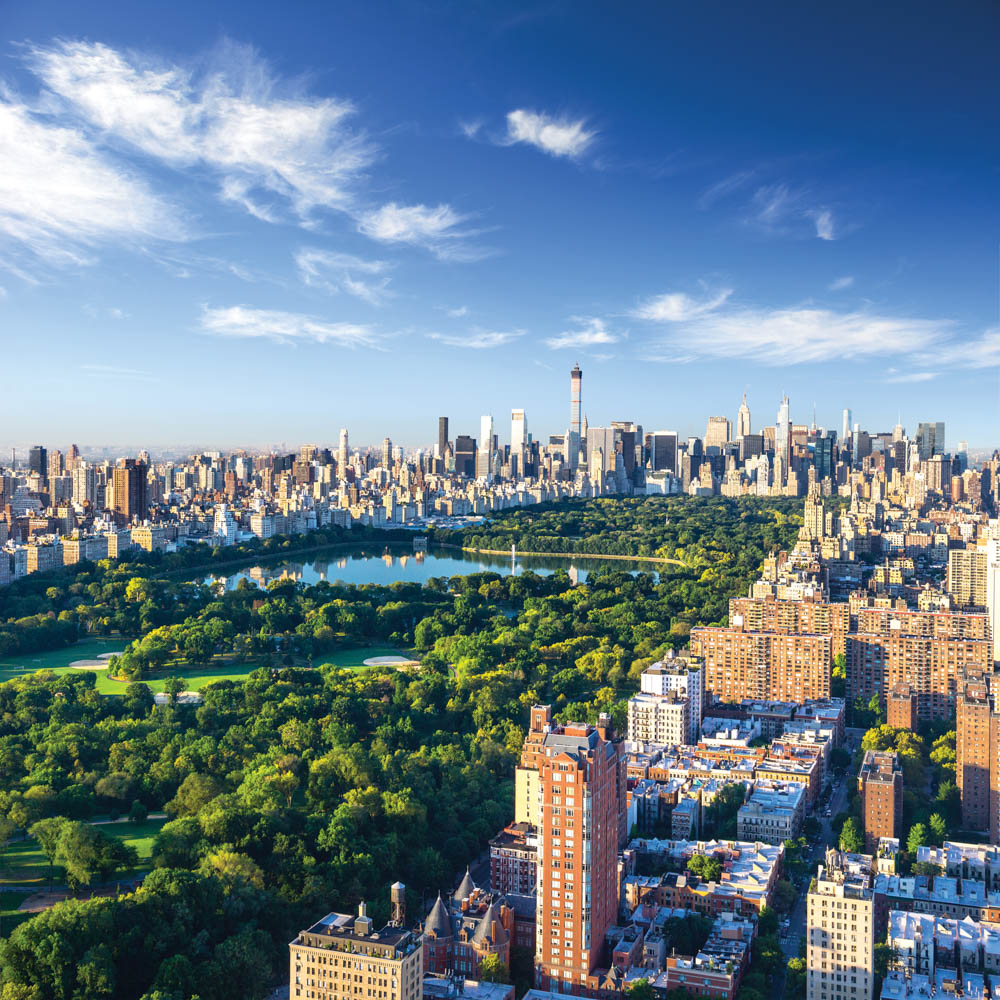 The Sights
There's so much to see and do in Manhattan that a day, or even a weekend, is never enough for all of it. Everywhere you turn in New York City, there's a fresh feast for the eyes. Venture up Broadway to Times Square for a panoramic view of all the billboards, superstores, costumed characters, and more. You might even catch yourself on a giant LED screen if you stand in just the right spot! The Top of the Rock Observation Deck at Rockefeller Center offers some of the city's best views of Central Park, the Empire State Building, the Chrysler Building, One World Trade Center, and more.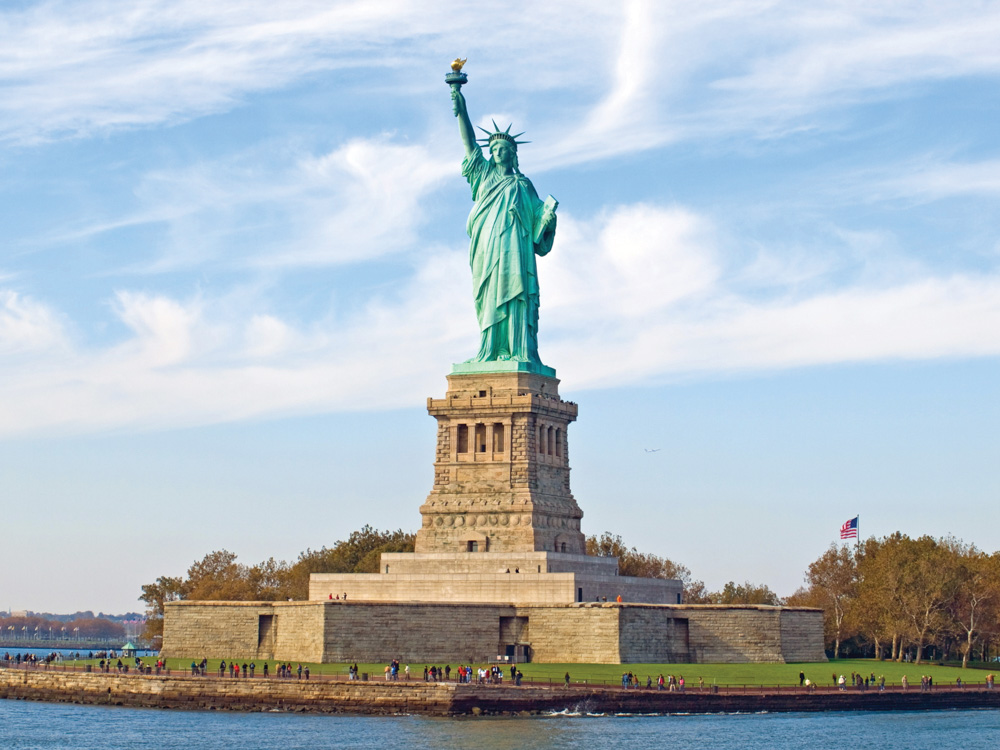 In the warmer months (or any month if you've got enough scarves), a trip on the ferry from Battery Park to Ellis Island and the Statue of Liberty is sure to be a jaw-dropping experience. You never realize just how large the copper giant is until you're standing at the base, and you can imagine the awe on the faces of the millions of immigrants who came through New York Harbor over the years, seeking new life and opportunities in America. That hopeful feeling might overtake you as well, and you'll feel your chest swell with patriotism as you take it all in.
One World Trade Center houses the newly erected National September 11 Memorial and Museum, and it's an incredibly inspiring and sobering trip. Read more about it in VIE's 2014 Music Issue.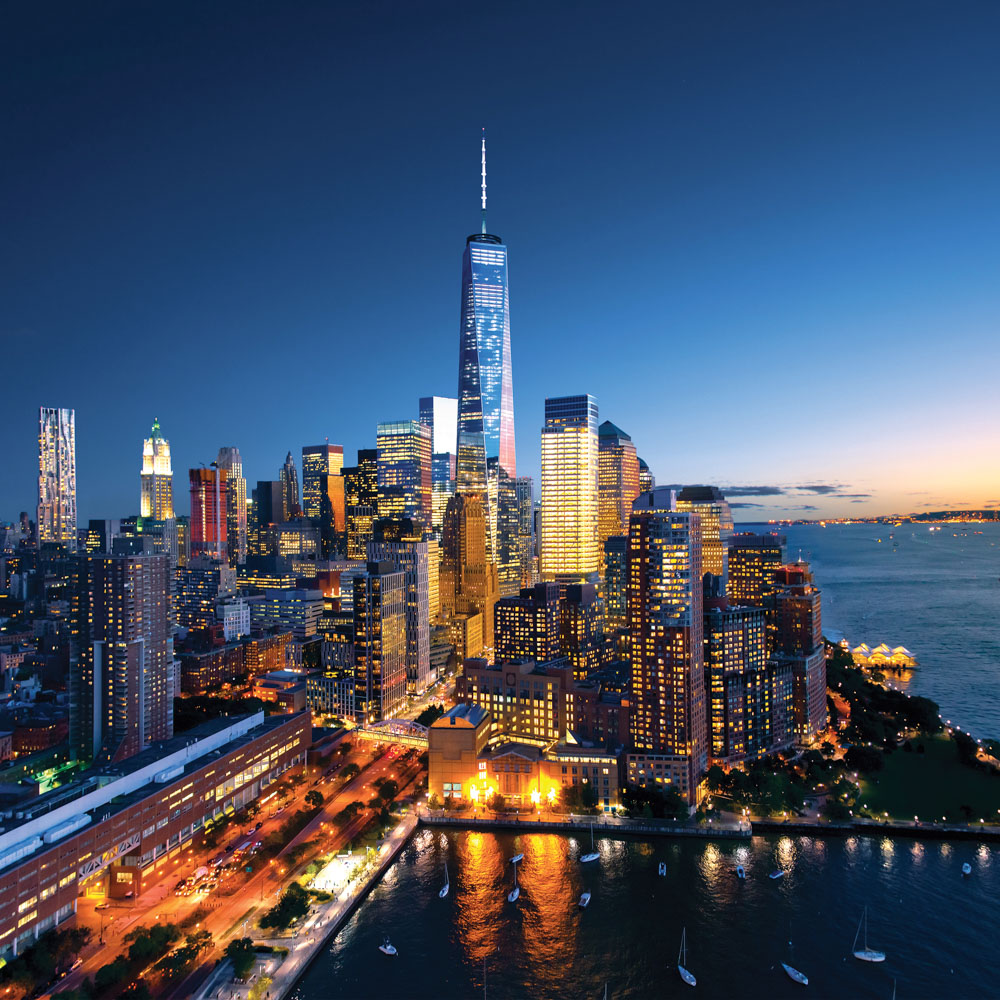 The Movies
New York City has been the setting for countless movies over the years and it is still a favorite location for directors. It's undoubtedly one of the most filmed places in the world, and chances are at least one of your favorite films has been made there (or the Hollywood studio version of New York). Some of my favorites include You've Got Mail, Enchanted, The Devil Wears Prada, Nick and Norah's Infinite Playlist, Breakfast at Tiffany's, An Affair to Remember, West Side Story, Annie, and Marvel's The Avengers. If you're in the mood for a little slice of the Apple at home, check out www.timeout.com's list of the one hundred best films set in New York City.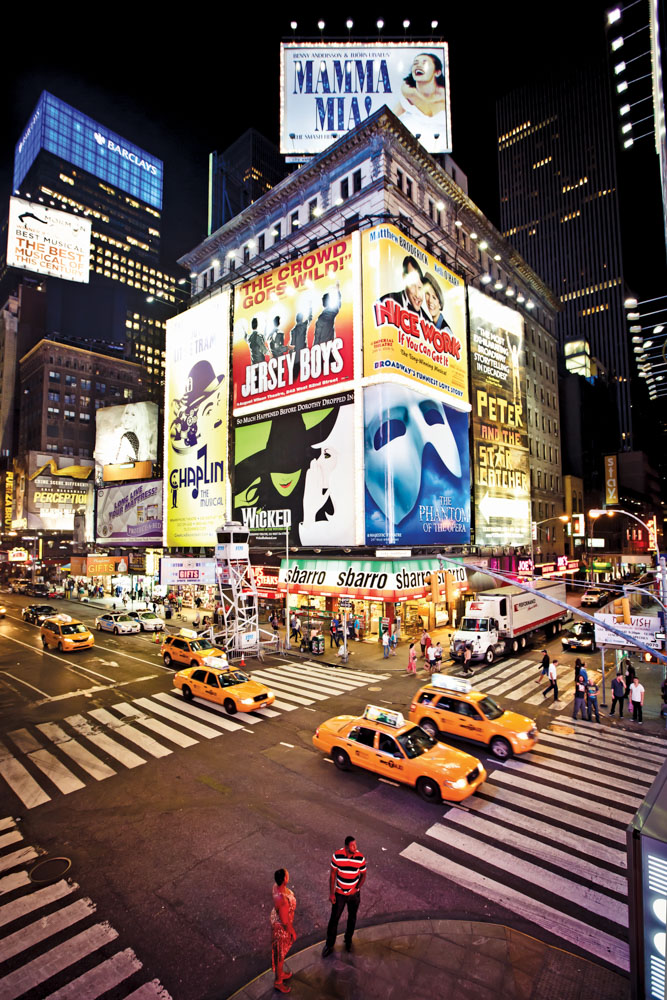 The Energy
They say it's the city where dreams are made. No doubt it's a professional shark tank, but there is just something about New York that has always made me feel invincible. Walking through the city, I want to see and do it all. The energy pulsing through everyone and everything is like a shot of adrenaline; the feeling of being part of something bigger than yourself—and being in the company of some of the most resilient people on earth—is liberating.
You crowd, you cramp
You're still the champ
Amen for NYC
Like I said, there's a lot to love about the Big Apple. (There are things not to love about it, too, but this is a love letter, not hate mail. Save those comments for YouTube.) Every person probably has a different list, but that's just one more beautiful thing about it.
You can also venture across the East River to check out New York's hottest borough, Brooklyn, in this issue of VIE!
— V —
ARTICLE CATEGORIES