By Susan Vallee | Art by Nancy Swan Drew
Nancy Swan Drew's artwork is iconic along the Northwest Florida coast. Often described as whimsical (a term that she says makes her left eye twitch ever so slightly), Nancy has been applying brush to canvas for more than forty years, hoping that her words and images will reach deep into our hearts and stir our emotions. For years, her artwork adorned the walls and buildings near Perspicasity in Seaside, Florida—her artwork and books are gallery favorites.
A wife, mother of three and grandmother of four, Nancy divides her time between Niles, Michigan, and a lake house in Inlet Beach, Florida. She has spent the last several months cataloging her history of work for a newly developed website.
"It has been like a report card," she said with a look of mock horror, "seeing all your work from the past forty years or so. Can you imagine? It has been a big project for me."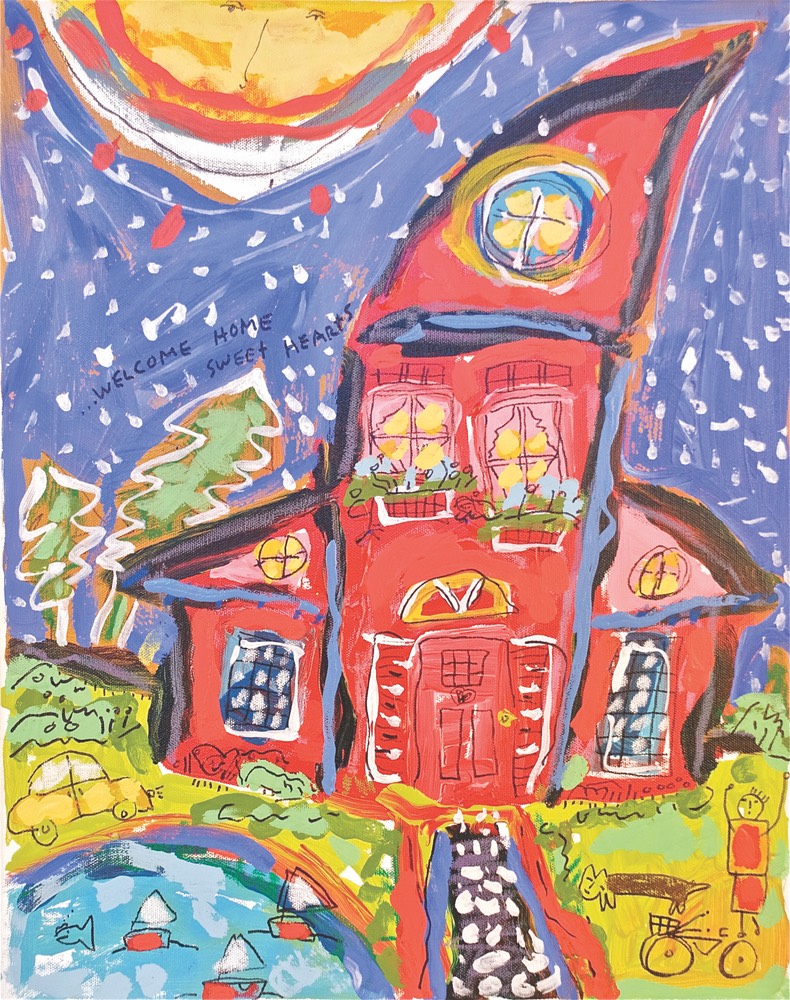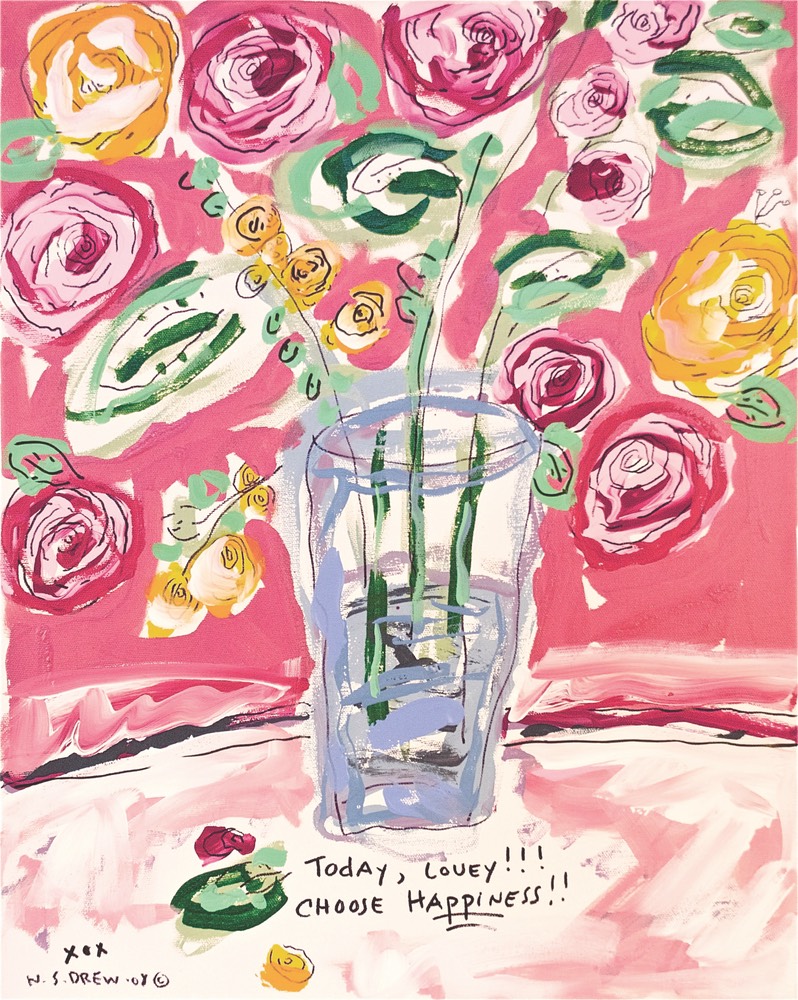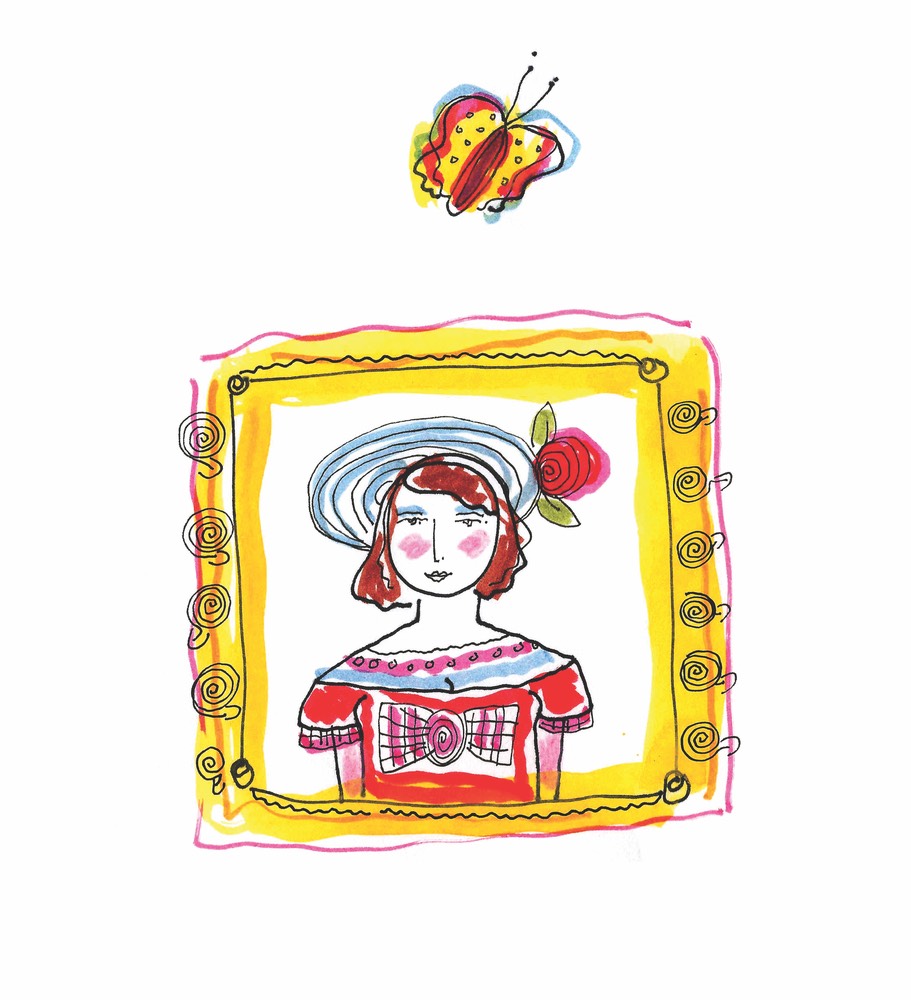 Her list of professional accomplishments is vast: a master's degree in fine art from the University of Notre Dame, a national ad design for L'eggs, her book Love Pearls being selected for a Scholastic Book Fair, being a syndicated cartoonist for the Chicago Tribune, five published books, an exhaustive list of pro bono work, and, now, being a contributing cartoonist for VIE – People + Places.
It was her passion for helping others heal after heartache that inspired her first series of cartoons. A breast cancer survivor herself, she is adamant about art's ability to heal the wounded soul.
Early in her career, she created a character called "Dolly" and often uses her as a means to speak directly to her audience. Her words encourage and inspire—running throughout her artwork is the theme of creative expression. It is a philosophy in which she believes deeply. Within each of us, she believes, is a Dolly of our own. If we just give that voice a microphone, she says, wondrous things can happen.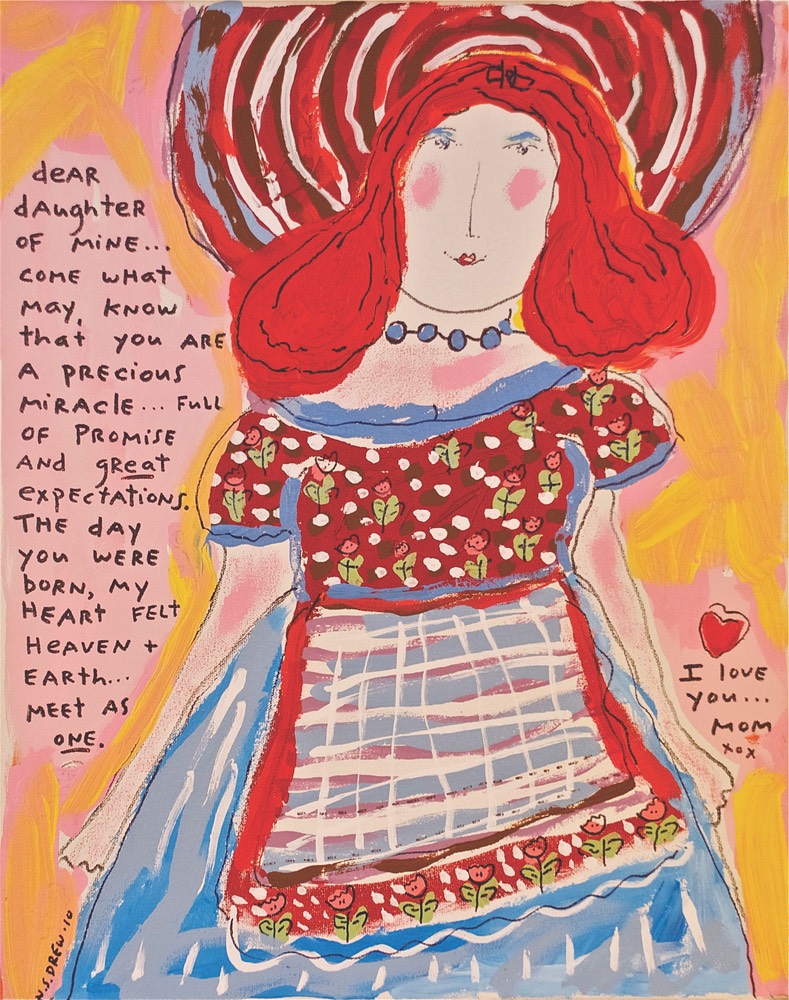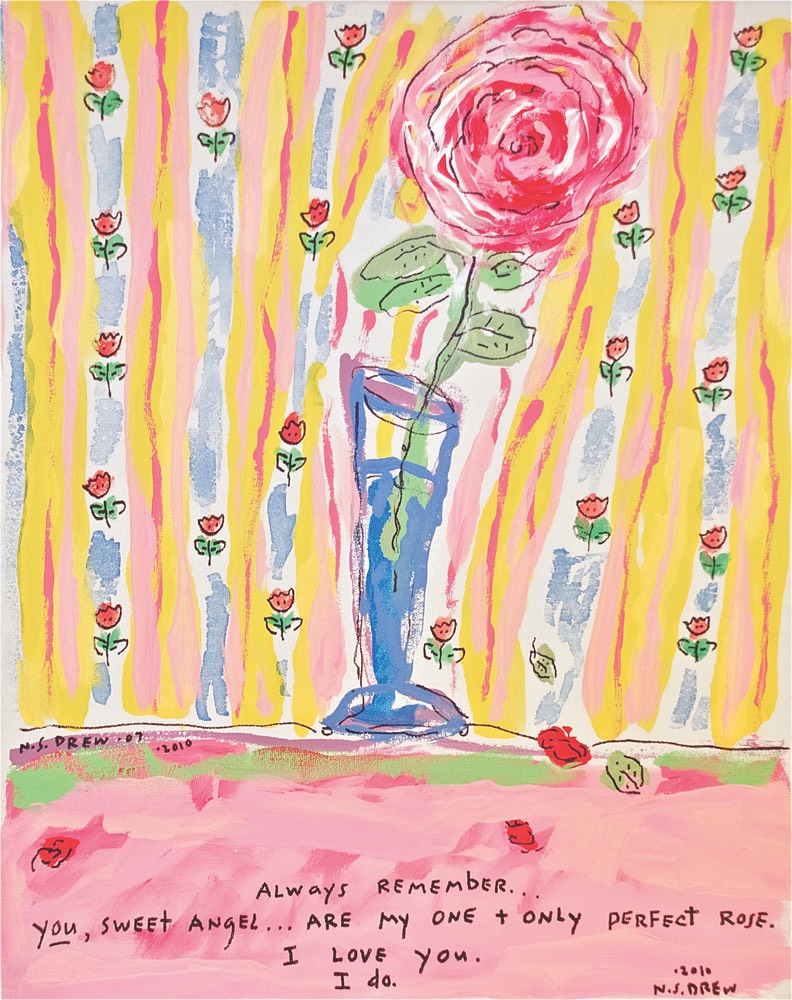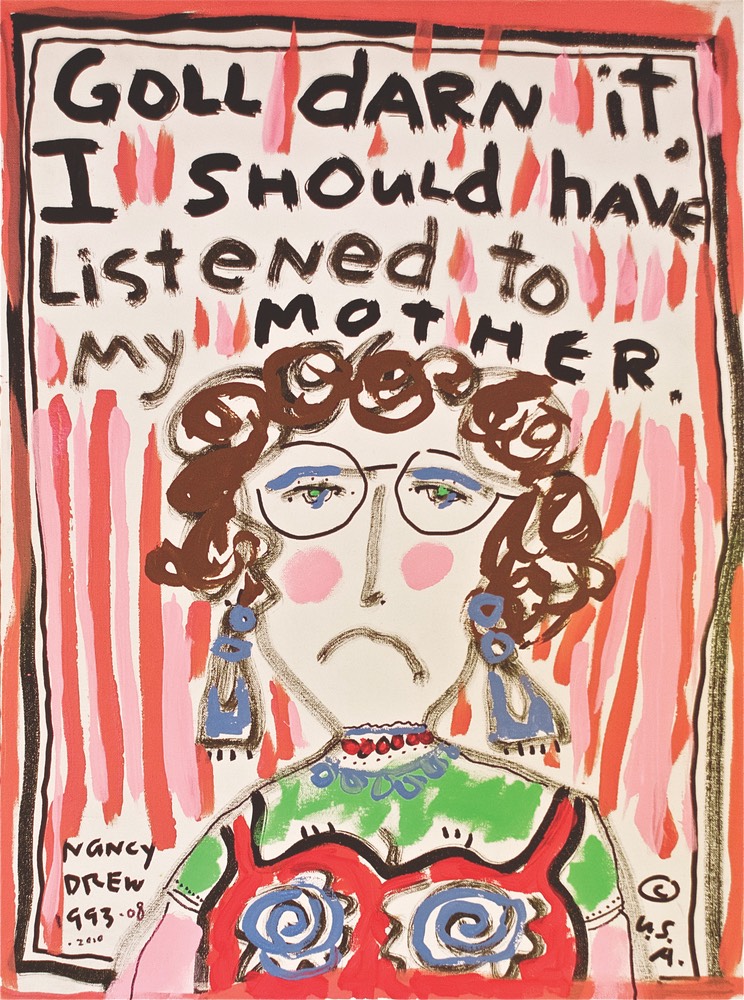 What truly makes Nancy special is her sense of selflessness. She does wondrously thoughtful things for people without being asked and without expecting thanks.
After the bombing of the federal building Oklahoma in 1995, Nancy created an entire series of coloring book pages with loving themes and messages, and sent them to the public elementary schools in Oklahoma City. She's painted elevators at a Ronald McDonald House, donated artwork for charity auctions, sponsored paint-a-thons, and spent untold hours with cancer patients, listening and trying to provide a voice of encouragement during dark days.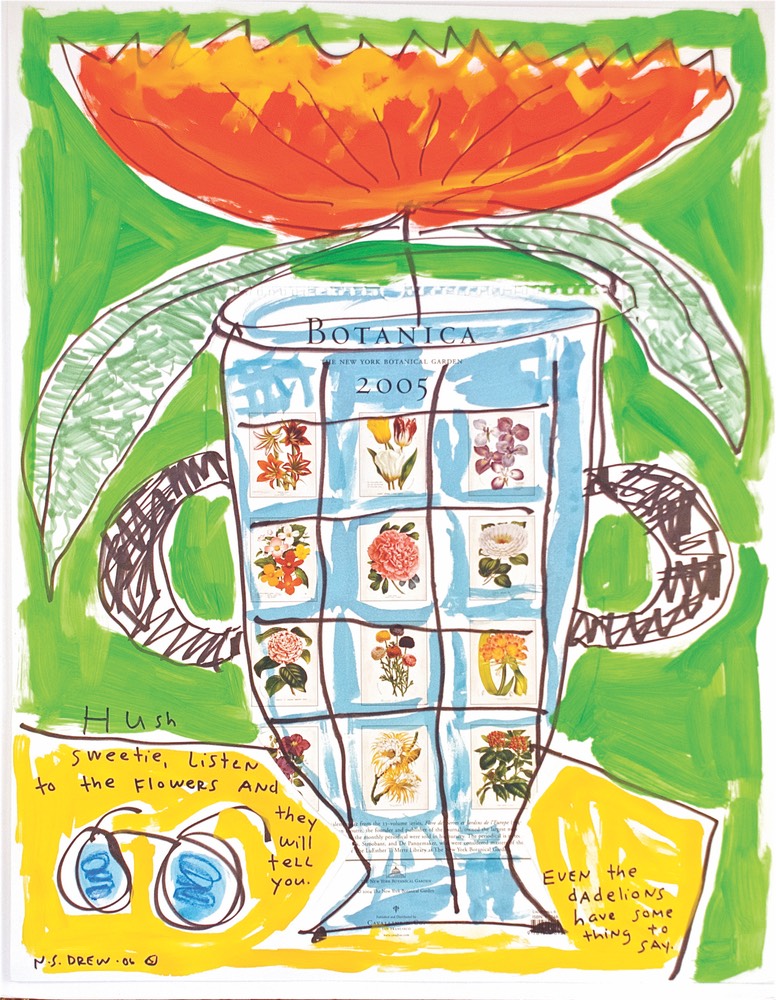 I love (big time) to use color, lines, and words to make nice things happen for women and children. It's really my cup of tea.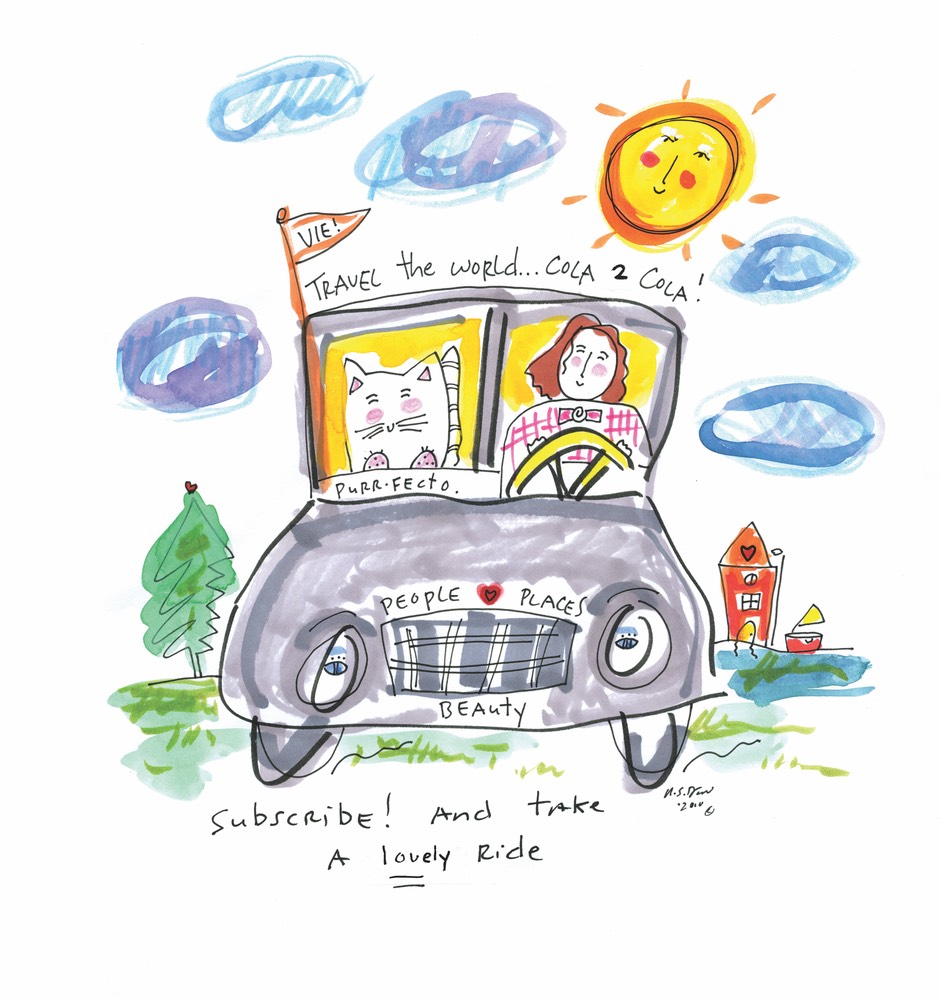 The resolution to continue fighting and putting one foot in front of the other on days when all one wants to do is stay in bed inspired Nancy's most recent book on courage.
"The feeling of this book," she said, "is that until you go through something, you don't know that you have courage. Courage becomes you."
— V —
---
Nancy Swan Drew's artwork may be viewed at www.nancyswandrew.com, or purchased at Quincy Avenue Art and Things in Seaside, Florida, or The Studio Gallery in Grayton Beach. Her work is also sold in fine galleries along the coast of Lake Michigan.
ARTICLE CATEGORIES