The Twelfth Annual Boudin, Bourbon and Beer and Carnivale du Vin in NOLA
By Tori Phelps | Photography by Cheryl Gerber
Emeril Lagasse is known for recipes, but his math is pretty impressive, too. One recent example: Emeril plus one weekend equals $3 million. The jaw-dropping total, raised via the Twelfth Annual Carnivale du Vin and Boudin, Bourbon and Beer events in New Orleans last November, was all for charity, of course. The funds benefited the Emeril Lagasse Foundation, whose mission is to inspire, mentor, and enable young people to reach their fullest potential.
It's an ambitious agenda, to say the least, which is why these food and beverage bonanzas are so important.
First up, on November 4, was Boudin, Bourbon and Beer, a "come one, come all" event that filled the Superdome's Champions Square with the sound of music and the smell of boudin, a traditional Cajun sausage. The five thousand attendees munched on creative dishes provided by sixty-plus chefs, including several Floridians: Tampa chefs Habteab Hamde and Chad Johnson, Orlando chef Kevin Fonzo, and State of Florida international culinary ambassador Justin Timineri.
Colleagues from Emeril's adopted home in South Walton, Florida, didn't let him down, either. The Emerald Coast was represented by Kevin Korman of Roselie Dining and Seafood Bar in Inlet Beach; Jim Shirley of the Great Southern Café and 45 Central in Seaside and The Bay restaurant on Choctawhatchee Bay; and Dan Vargo of Seagar's Prime Steaks and Seafood in Miramar Beach.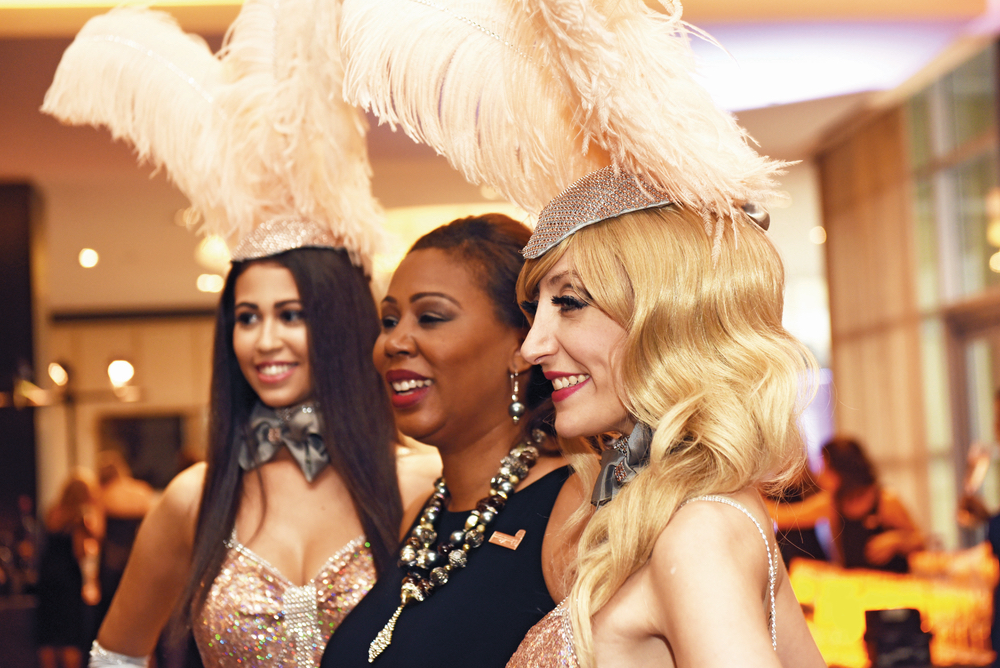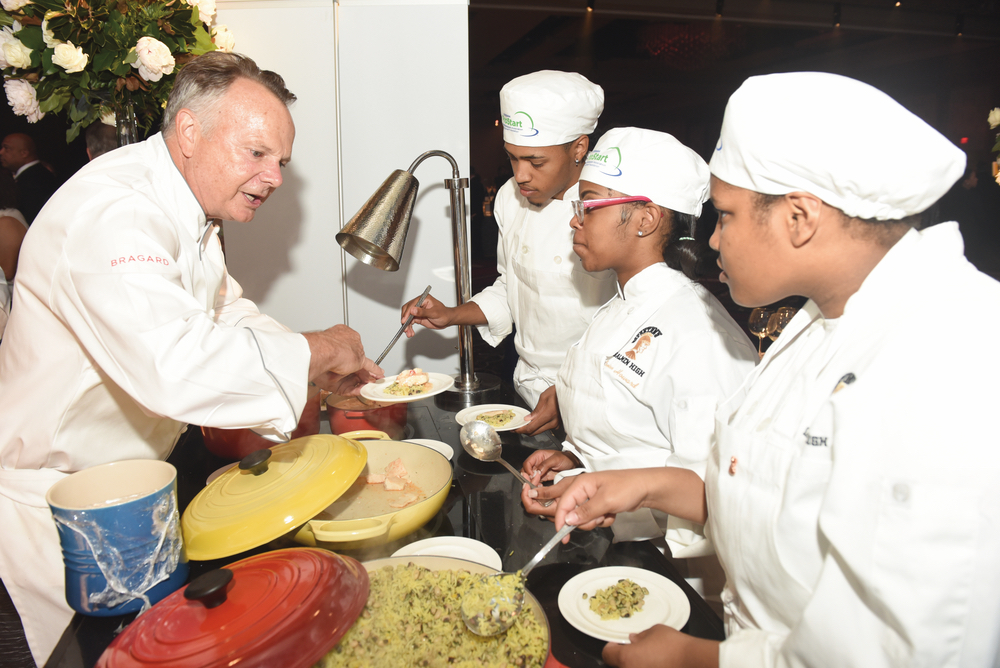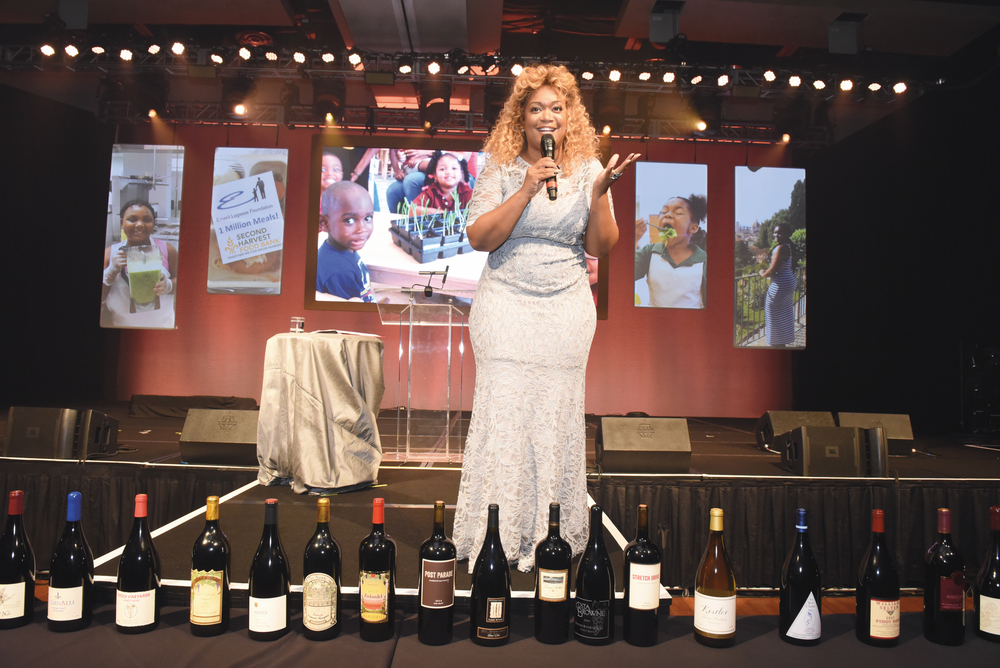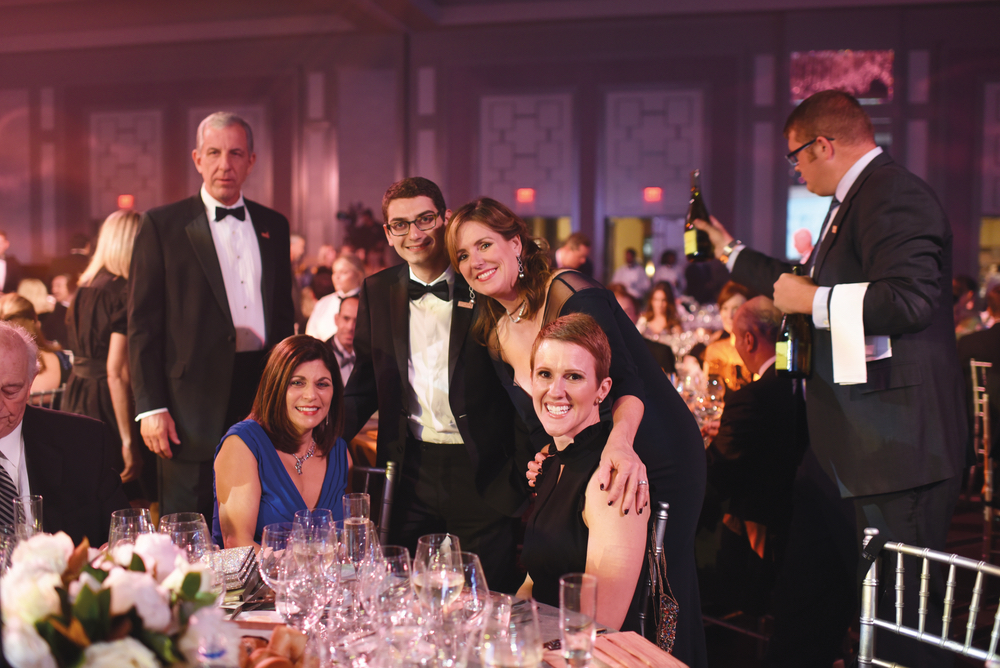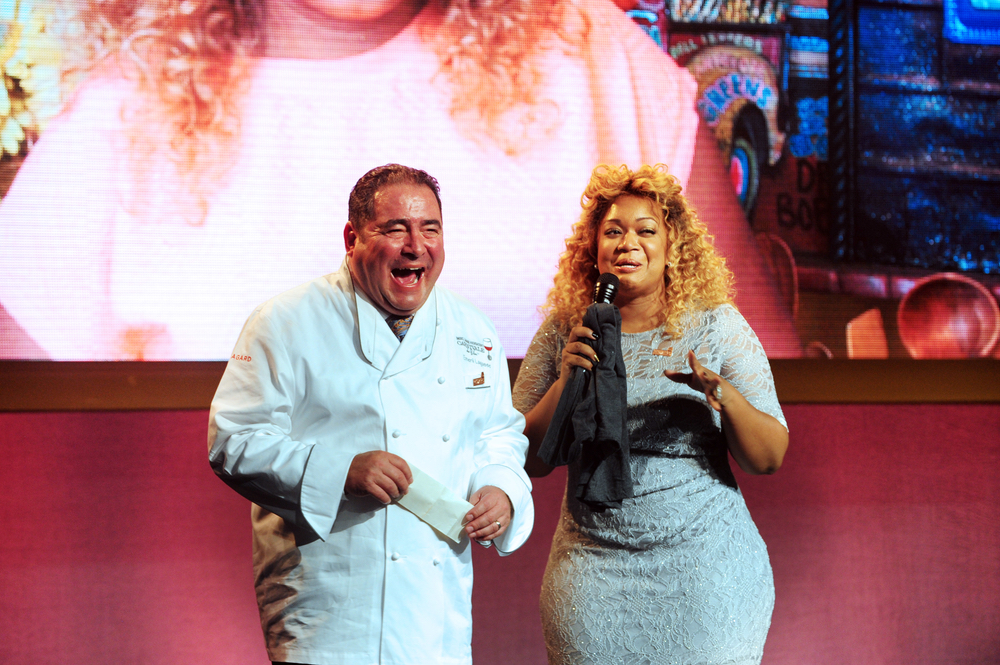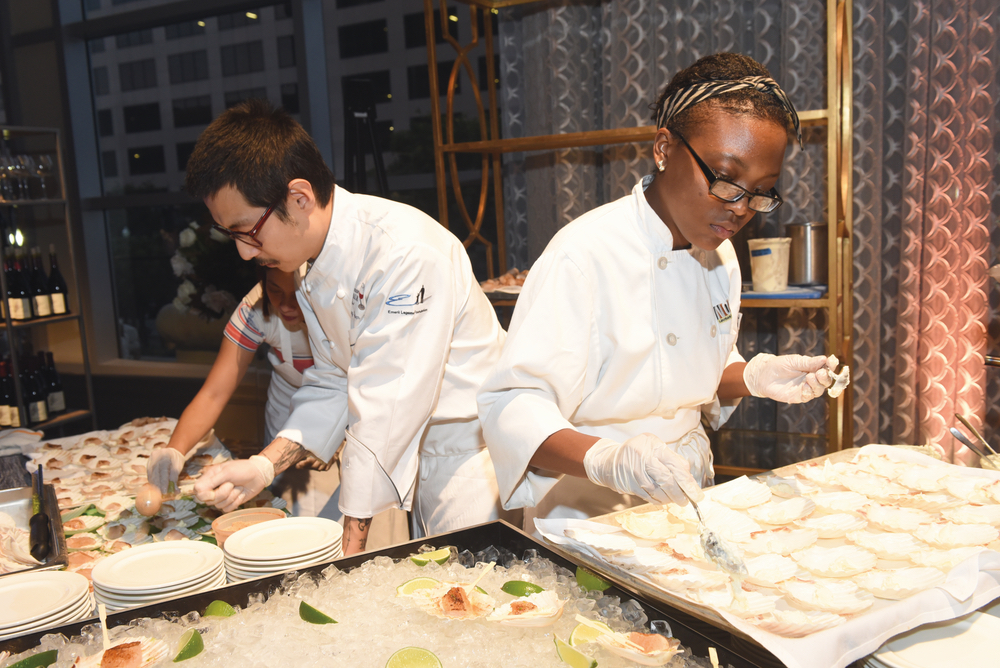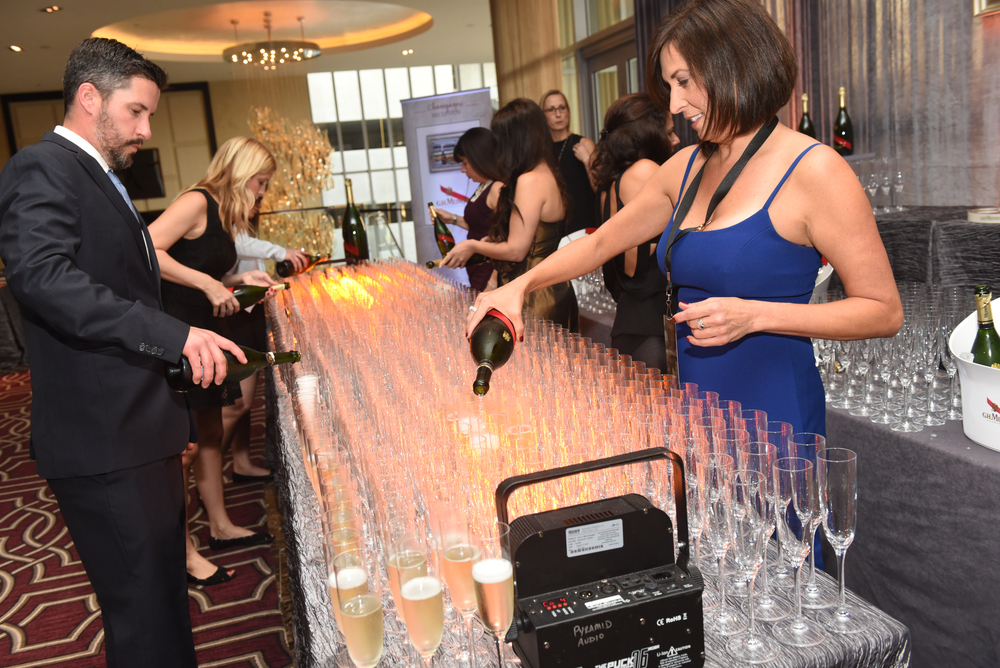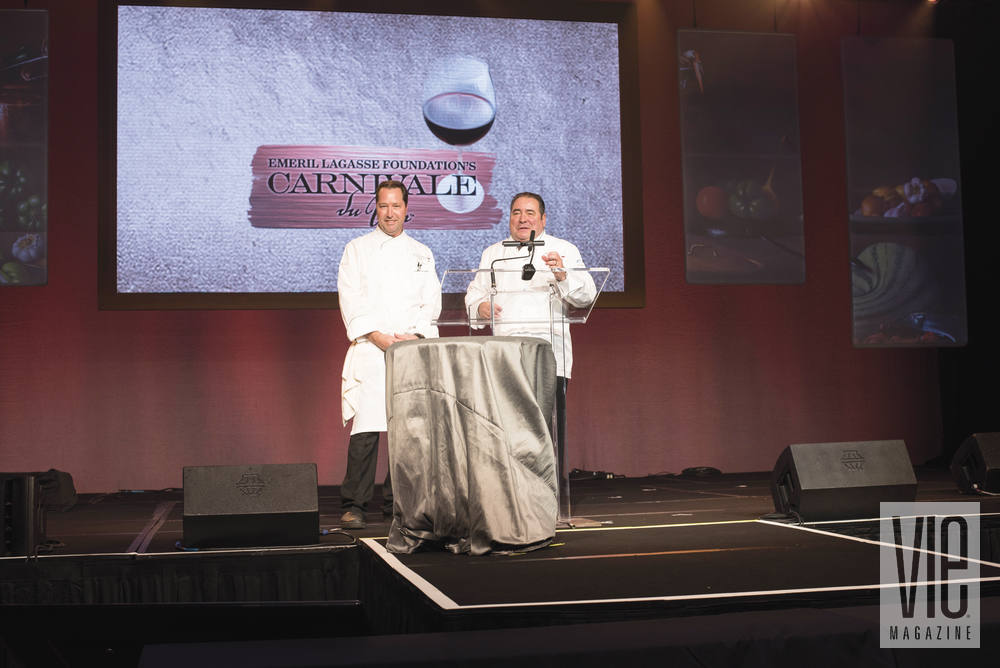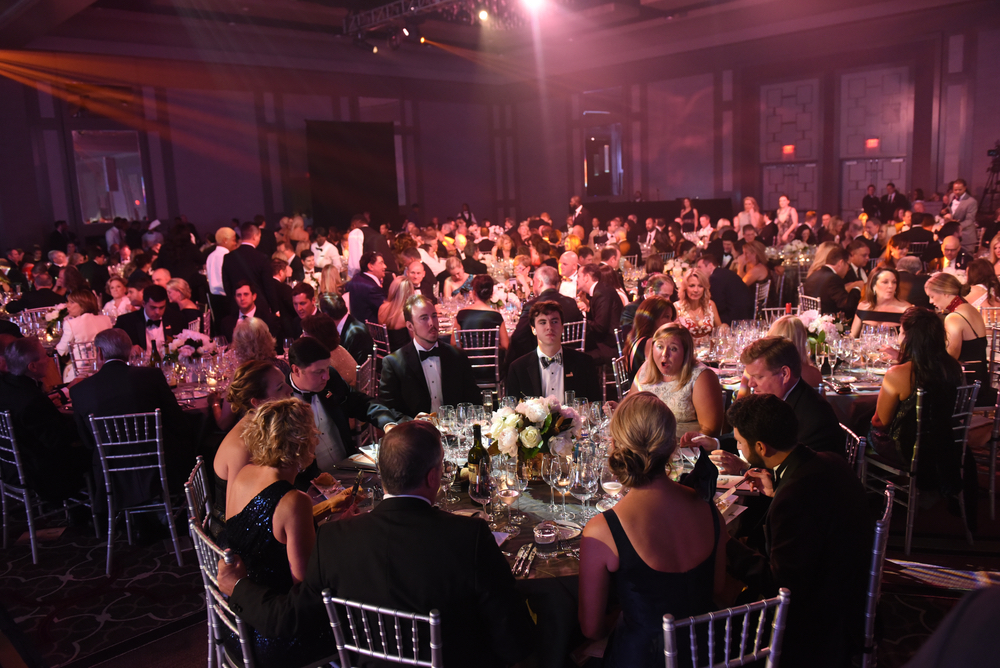 A high-flying evening of all-you-can-eat boudin and all-you-can-drink bourbon and beer was just the beginning, though. The weekend took an elegant turn the next night at its Carnivale du Vin Gala. With seven hundred guests in black-tie attire, this more intimate gala looked like what it was: a nationally recognized charity wine auction. "It's a really special, unique evening where people from around the country gather for incredible food, wine, and beverages at the highest level," says Brian Kish, president of the Emeril Lagasse Foundation. "Few people can pull something like that together. Emeril is one of them."
Carnivale du Vin began with the Bacchus Reception featuring appetizers from award-winning chefs Danny Bowien, Sarah Grueneberg, and Frank Stitt. The "vin" portion of the evening kicked off with wines provided by Far Niente Winery.
Following that taste bud warm-up was Emeril's Signature Dinner with the Krewe du Vin. Each of the five plated courses received a wine pairing, thanks to Kistler Vineyards, David Arthur Vineyards, Martinelli Winery and Vineyards, Arista Winery, and Crocker and Starr Winery. "These are world-class bottles—not exactly what you'd find in your local grocery store," Kish explains.
The experience, he says, was a lot like what diners would find at one of Emeril's fine dining restaurants—except the waitstaff was a tad younger. Among the organizations supported by the Emeril Lagasse Foundation is the New Orleans Center for Creative Arts (NOCCA), which opened a four-year high school program for aspiring chefs with a $1.5 million contribution from the foundation. It was these teenage culinary arts students who planned the gourmet dinner menu, helped prepare the food, and then served guests. Trained by Emeril's staff—nationally renowned for its service standards—the students were a polished, professional reminder of what the evening was all about.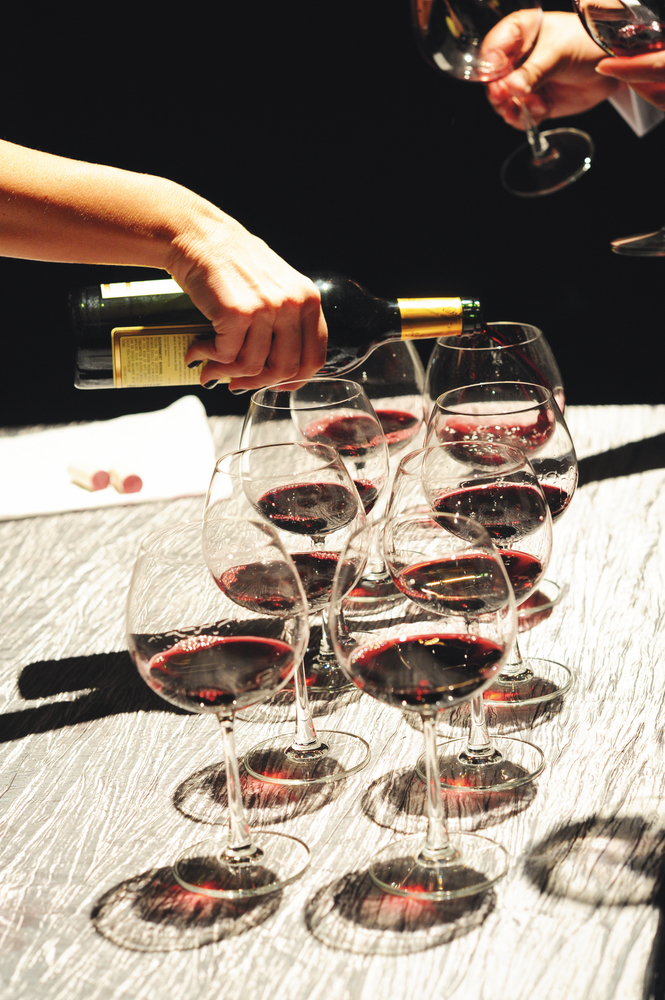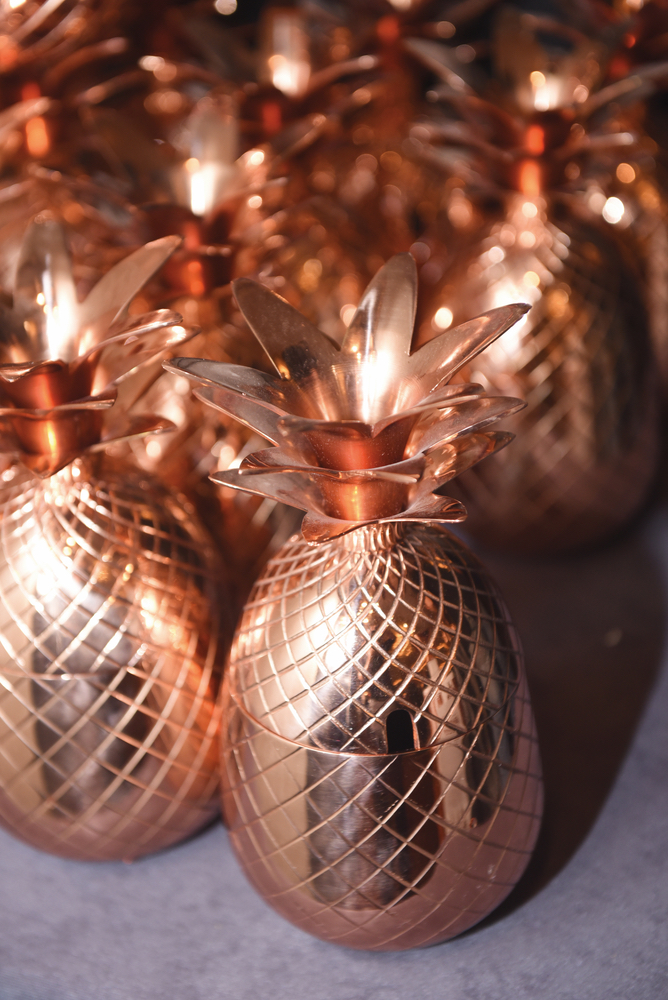 NOCCA is one of the several teaching-learning cafés for which the Emeril Lagasse Foundation provides monetary and hands-on support. At Café Hope, Café Reconcile, and Liberty's Kitchen, the students are a bit older—seventeen to twenty-three—and come from incredibly challenging home environments. "Most have dropped out of school, and they've all seen horrible things," Kish says. "But they still have the strength to say, 'I'm going to take a different path.'"
When that path leads to the teaching cafés, the young adults begin by learning soft skills that most of us take for granted. Once they've mastered basics like how to be on time and easier-said-than-done concepts such as how to trust other people, students move to the back of the house for lessons in chopping and dicing. Then it's on to food prep with the grill, oven, and stove. Front-of-house skills, including waiting and busing tables, are the final element. When they complete the program, café students have the one-two punch of soft skills and practical experience needed to land a culinary job.
When they complete the program, café students have the one-two punch of soft skills and practical experience needed to land a culinary job.
The Foundation's initiatives are front and center at Carnivale du Vin. In the midst of the revelry, Emeril himself offers a peek into the life-changing work to which each guest has contributed that evening. Among the announcements this year: a $320,000-plus pledge to eight organizations—Belle Chase Academy, Common Threads, Covenant House, NOCCA, St. Michael Special School, Youth Empowerment Project, Kids in Need During Disasters, and Sonoma Valley Vintners and Growers Alliance—to support culinary and arts education programs, as well as youth literacy, enrichment, and outreach initiatives.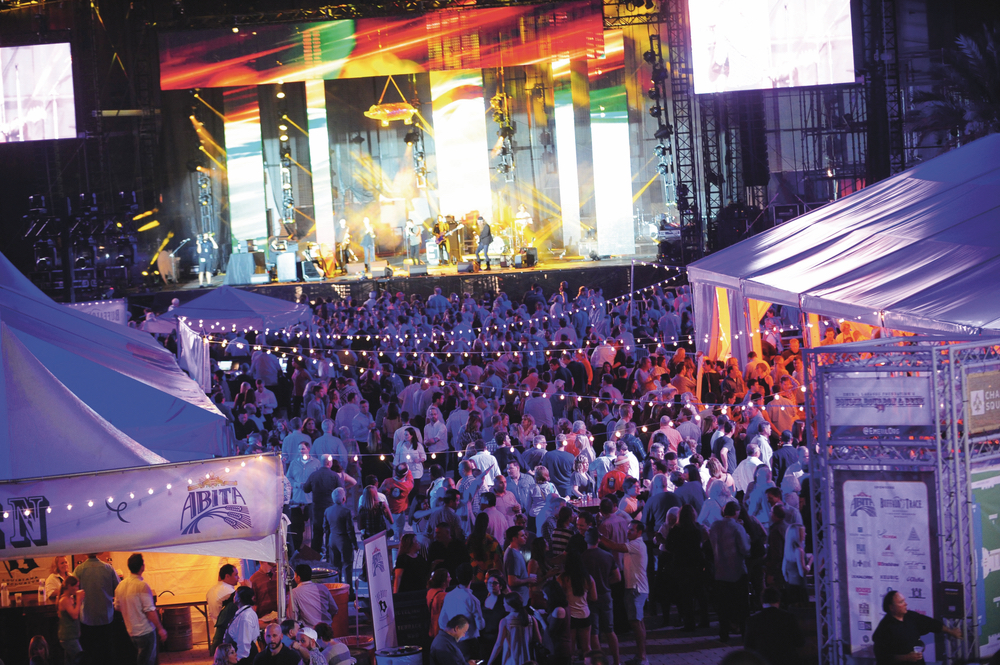 Emeril's narrative is informative, but it also gives patrons a good reason to dip further into their wallets for the auction items. (It's a pretty easy sell, considering the lineup of goodies.) Through silent and live auctions—the latter emceed by Food Network star Sunny Anderson—bidders had a shot at once-in-a-lifetime experiences ranging from an African wine safari to a lavish trip to Burgundy's Côte d'Or. No wonder Carnivale du Vin is considered one of Wine Spectator's top 10 U.S. charity wine auctions.
Considering the price tags of these donations, you'd think they would be hard to acquire. Not so, Kish says. In addition to the press they receive, everyone in the food and beverage world seems to want to help Emeril. "He was one of the first folks to bring chefs to the forefront through TV, and a lot of chefs are grateful for that," he explains. "Plus, he's just a great guy."
Emeril and his wife, Alden, a cofounder of the Emeril Lagasse Foundation, harness their celebrity status and their friendships to make kids' lives better. It's hard to argue with that. The Foundation has given $1 million to youth charities this year alone, with a significant chunk funneled to causes along Florida's Emerald Coast. It seems fitting, considering what Kish calls the "great generosity" of that area's residents when it comes to foundation events like Carnivale du Vin and last year's Throwdown Benefit Auction and BBQ.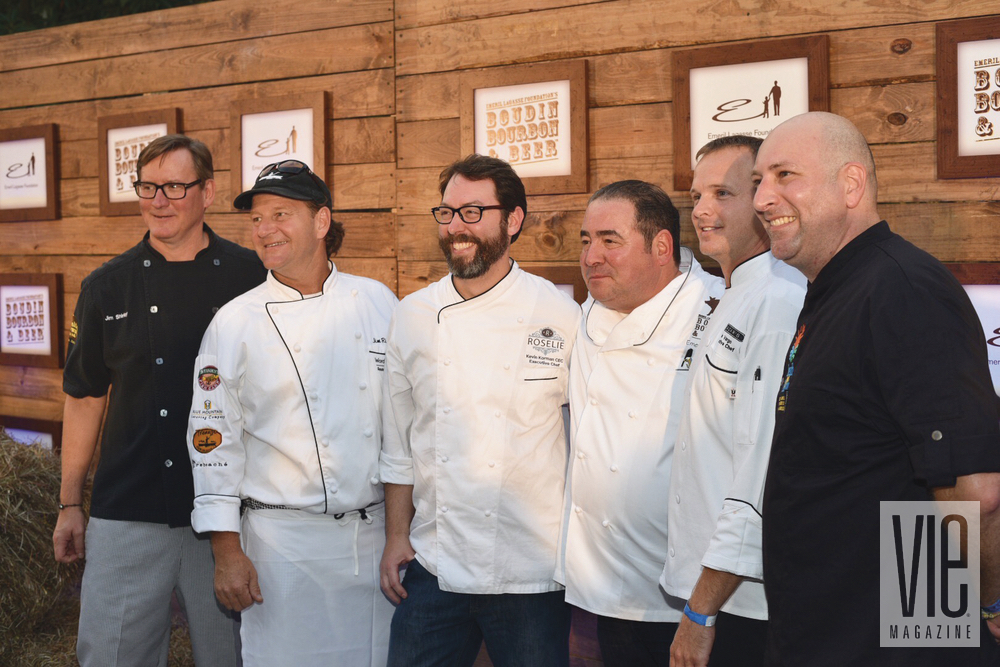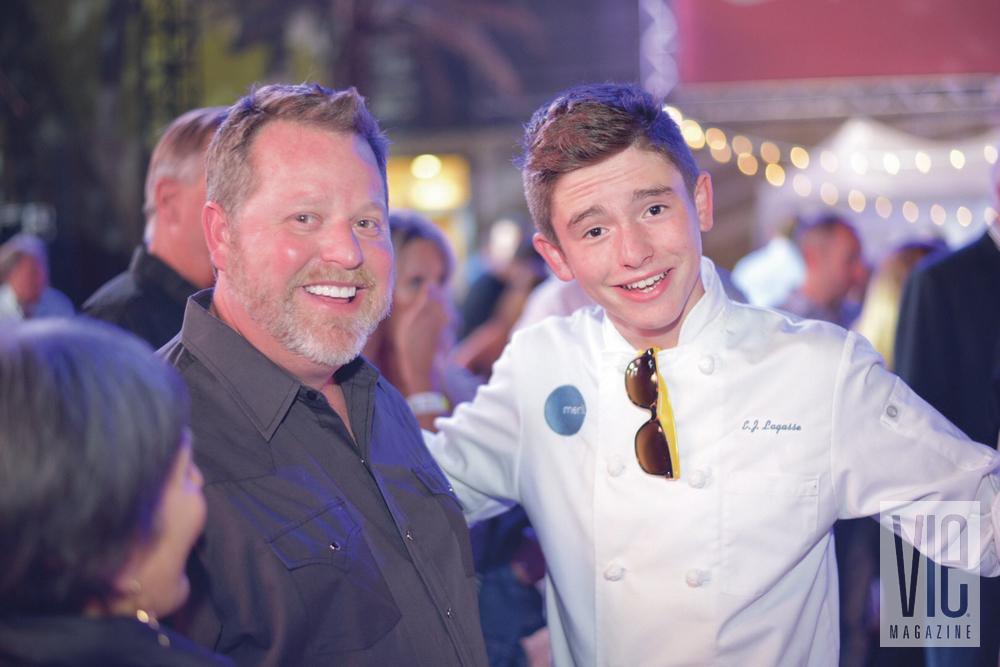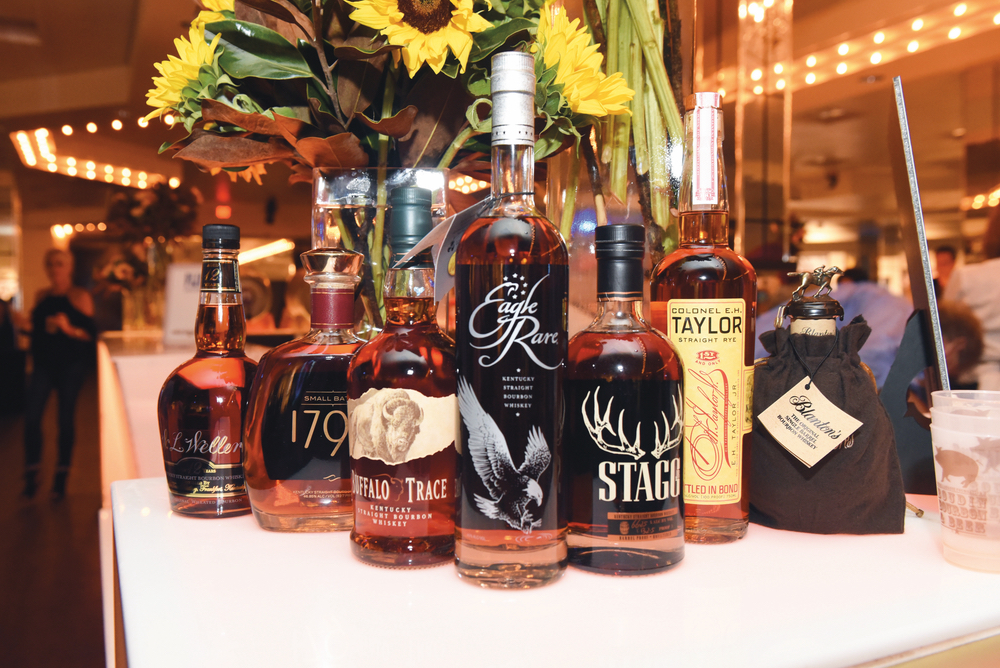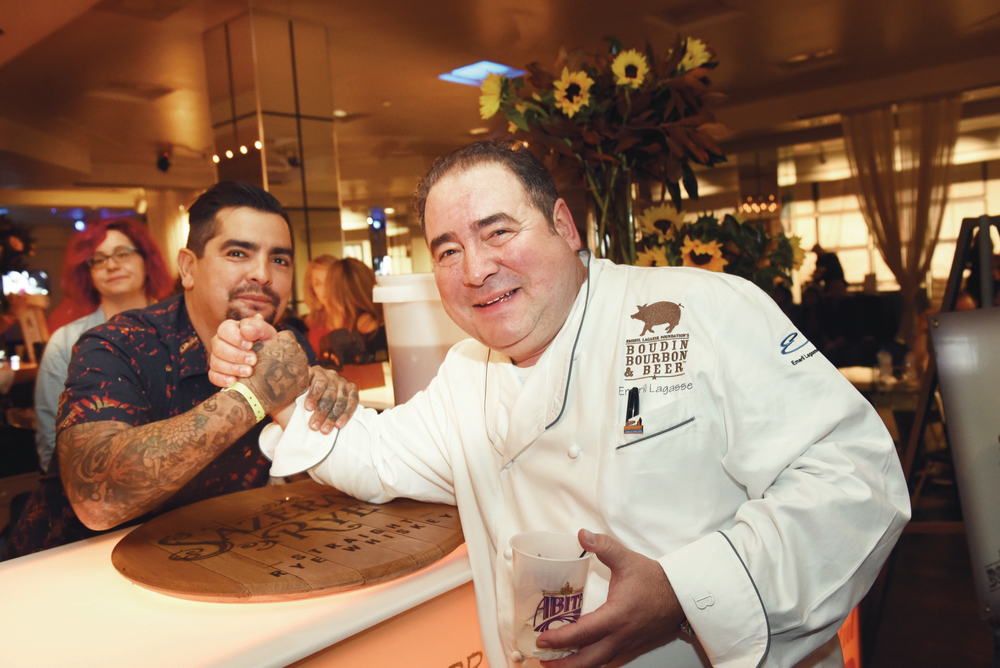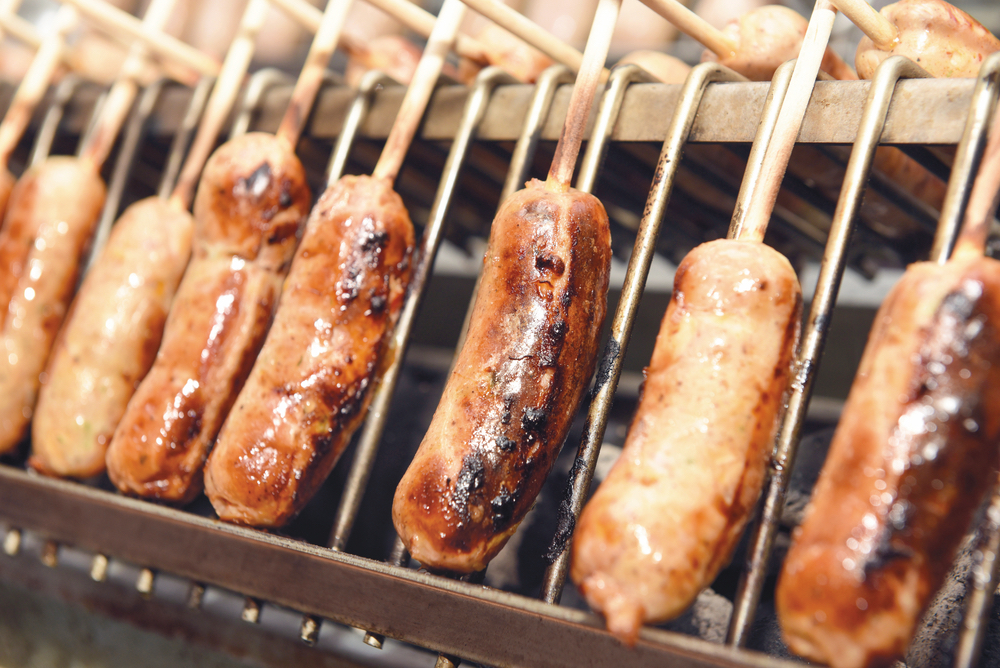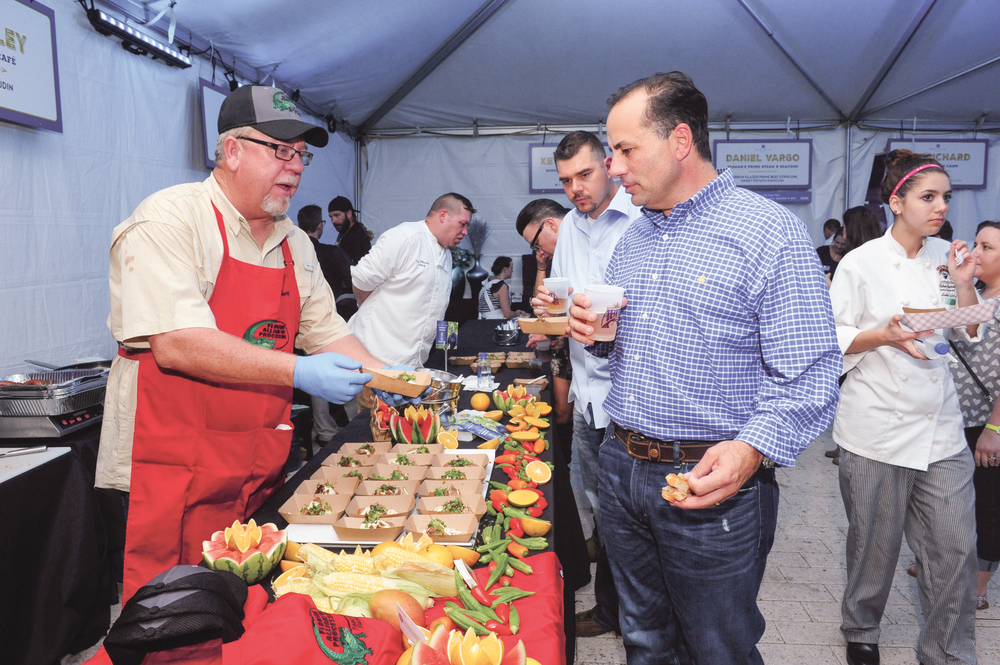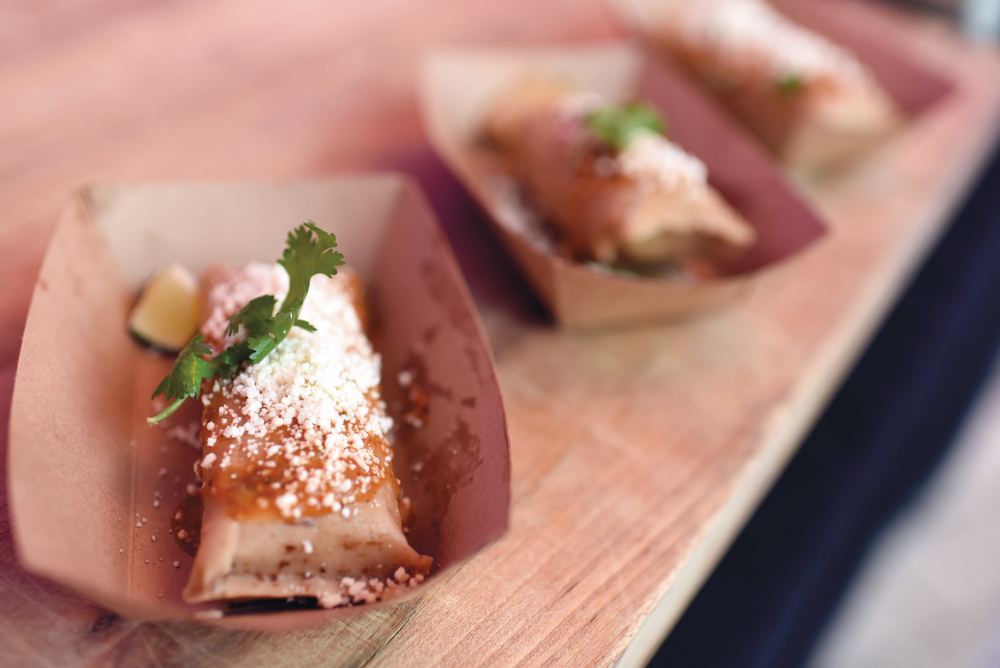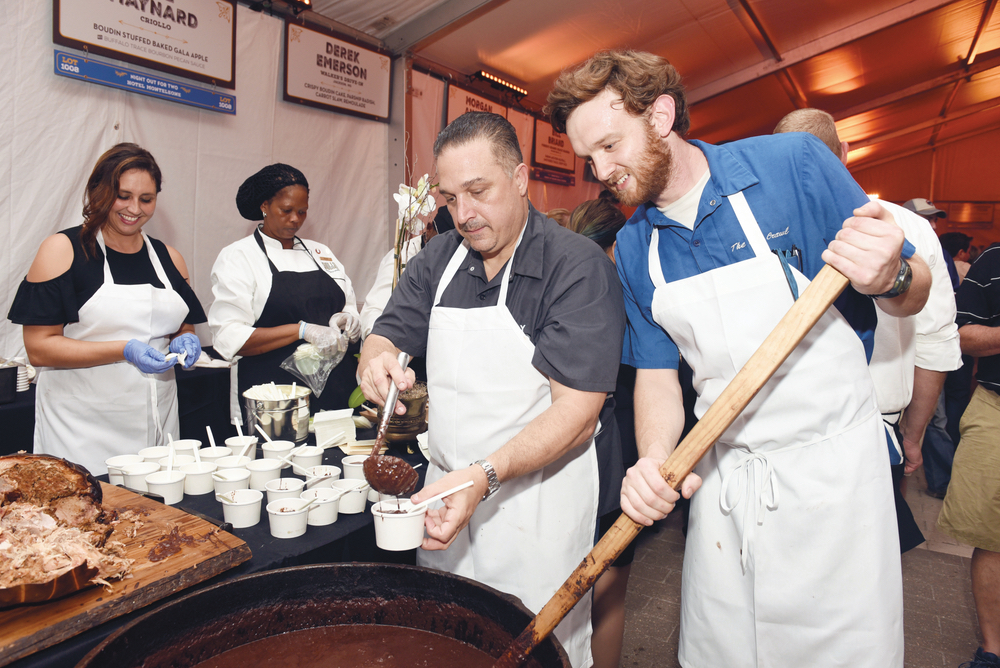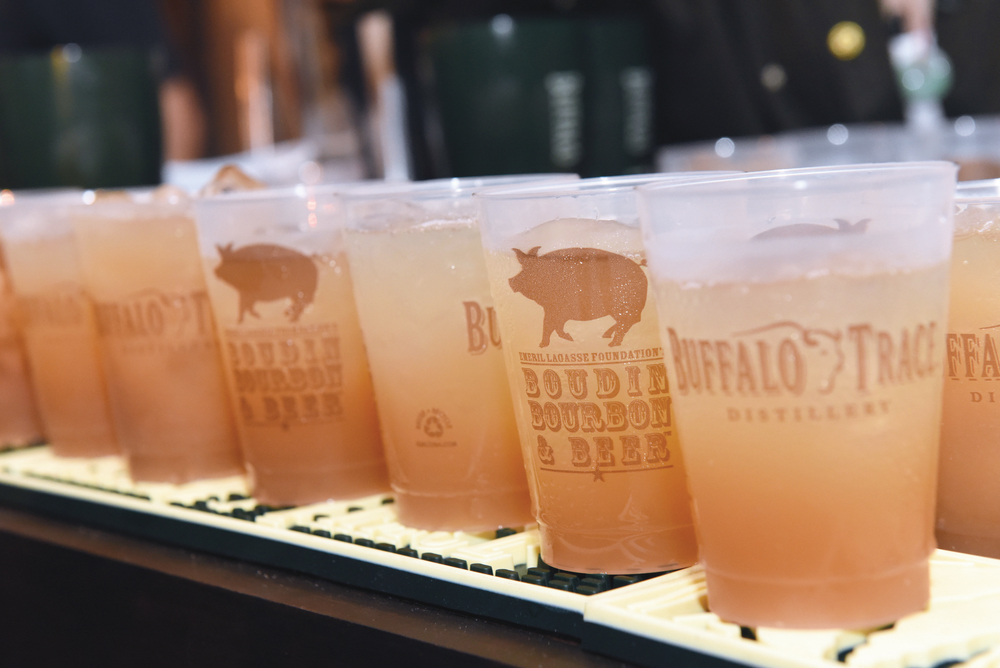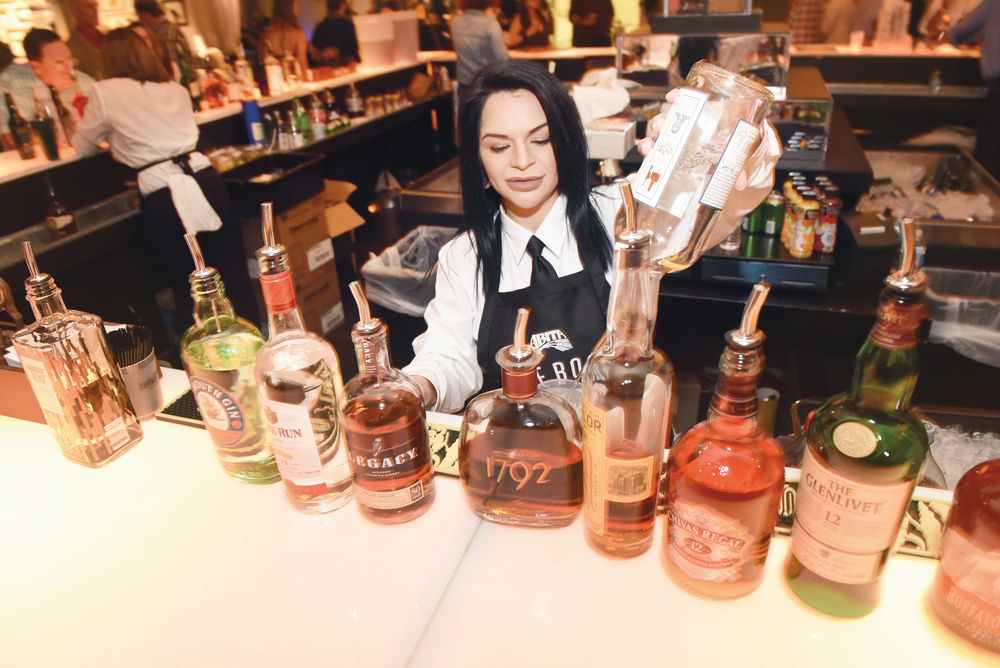 Emeril and his team are preparing to touch even more lives through a nationwide expansion of the Foundation's signature program, Emeril's Culinary Garden and Teaching Kitchen. Already active in New Orleans, it helps kids learn about growing food as part of their daily curriculum. Rather than an after-school or elective for older students, this program is designed to be fully interwoven into every subject, from math to history.
The seemingly tireless chef credits frequent travel with planting new ideas, as well as passionate, committed team members who make work feel more like play. But it's the kids who keep him motivated.
Emeril is also expanding his restaurant empire, treating the Emerald Coast to a new culinary destination. His first restaurant in the South Walton, Florida, area will be at Grand Boulevard, a mixed-use town center with thirteen restaurants and eateries, plus shopping, hotels, and entertainment. "We are really excited to be opening in South Walton," Emeril says. "I've been visiting the Destin area for thirty-plus years, and I've had a house here for the past fifteen, so this area is near and dear to me and my family. I've been wanting to open a restaurant here for some time, and when the opportunity presented itself, I couldn't say no. We're looking forward to being part of the Grand Boulevard community."
A collection of restaurants, a charity that raises and distributes millions of dollars a year, and new endeavors on the front burner all the time? It's an itinerary that sounds exhausting to everyone except Emeril. The seemingly tireless chef credits frequent travel with planting new ideas, as well as passionate, committed team members who make work feel more like play. But it's the kids who keep him motivated. "Giving back to young people and creating opportunities for them to follow their dreams is something I'm passionate about," he says. "It constantly inspires me."
— V —
---
Visit www.Emeril.org to learn more about the foundation and its many programs and events.
For more photos from Twelfth Annual Carnivale du Vin, click here. For more photos from Boudin, Bourbon and Beer event, click here.
ARTICLE CATEGORIES