There is no shortage of beauty in Northwest Florida's beach communities, but the Emerald Coast Association of Realtors (ECAR) has discovered a way to add just a little bit more splendor to their offices—without spending a penny.
When ECAR was expanding its office space in Santa Rosa Beach, it became obvious very quickly that, due to budget limitations, the beautiful training facility was a bit underwhelming—even with its abundance of natural light and scenic views. That's when the lightbulb went off, according to 2018 ECAR president Liz McMaster.
"We knew we needed some art, so we said, 'Let's consign local artwork and see what happens.'"
Everyone loved the idea, but the next question was how to execute it and make it happen.
"We reached out to local artists to see what they thought about the idea," McMaster says. "We couldn't believe the response. Everyone was saying that it was a fabulous idea."
So plans began to turn a plain-walled training center into a real-life art gallery. Unlike a traditional gallery, this space is owned by a nonprofit organization, so there was no financial incentive for ECAR. However, using the space would create an amazing gallery for local artists—especially those who work or live on famed 30-A, a breathtaking stretch of coastal highway just east of Sandestin.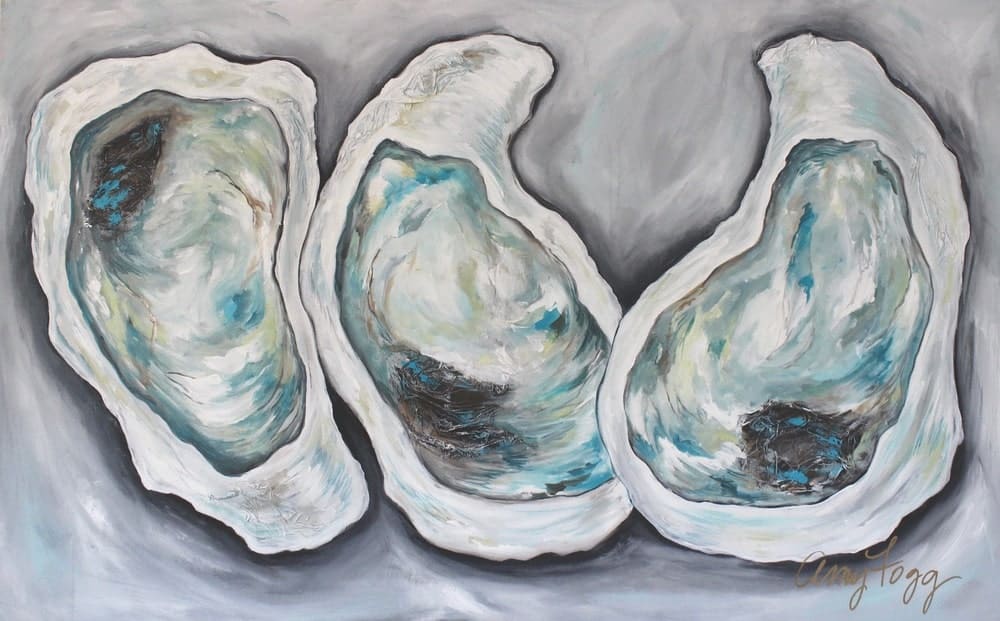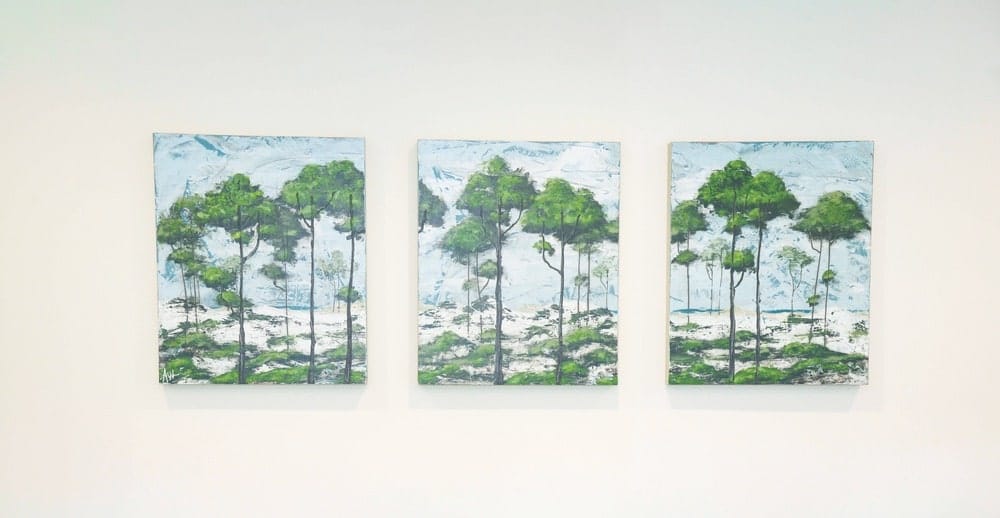 From the time discussions began, it took just a week to get most of the walls filled with original pieces from the area's most influential artists. Some of the works have already sold; others have inspired the commissioning of new pieces.
McMaster says the idea of the gallery allows her to combine two of her passions—real estate and art. "I love the art community and try to support them as much as possible," she relates. "In Phase I of the office, we had a few pieces from Allison Wickey, a top-notch local artist. But when the office was expanded and we had used up our decorating budget, we decided to reach out and see if any artists were interested in the concept. The ECAR board liked the idea and approved us to move forward."
There was great enthusiasm for the idea from the organization that serves 3,700 members in the Emerald Coast region, says ECAR CEO Keith Dean. "In fact, we had to turn a few artists away. What we have is breathtaking."
"All the pieces had to stick to the general theme of having the '30-A vibe,'" he says. "They had to incorporate elements of the beach and a feeling of fun."
Partnering with artists who have different styles and use different mediums, ECAR leadership was excited about the variety the informal gallery would present, but there was one simple rule to be followed, Dean states.
"All the pieces had to stick to the general theme of having the '30-A vibe,'" he says. "They had to incorporate elements of the beach and a feeling of fun."
Dean also likes the idea of it all being local. "We try to support all aspects of the local community, and this is the kind of art that those living on or near 30-A are drawn to."
The ECAR office facility attracts visits from attorneys, CPAs, bankers, insurance agents, and other partners who are in the building regularly for training and special events. ECAR is a very social organization, according to Dean, so there are a lot of people walking through the building every month.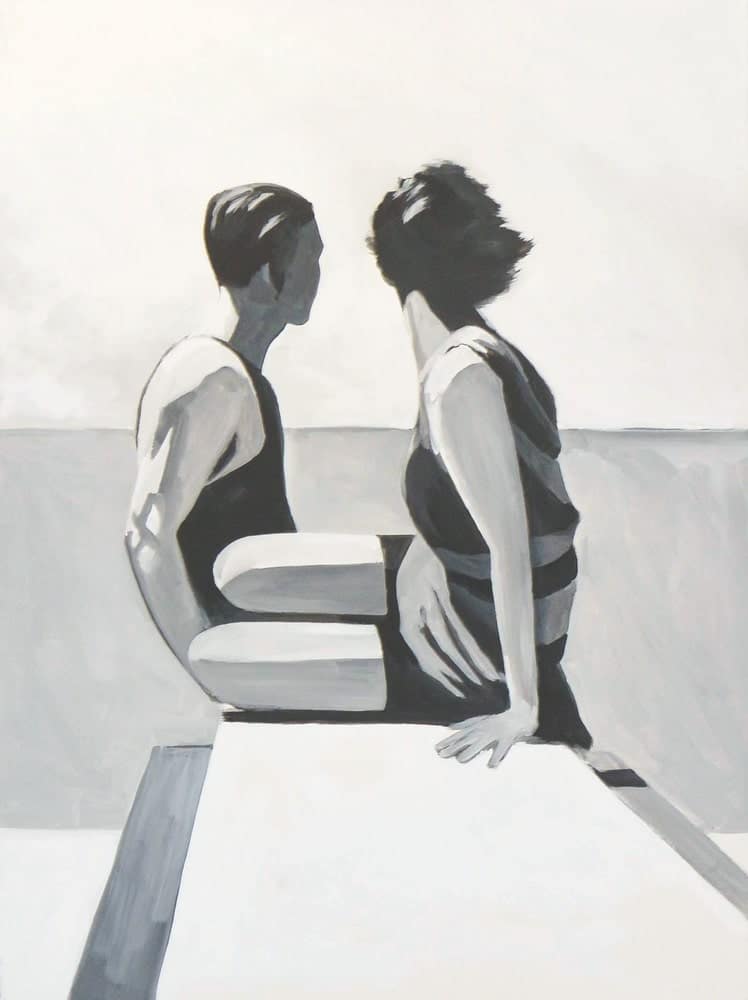 McMaster agrees that the arrangement presents a unique opportunity.
"Being an organization that supports, trains, and brings together the best Realtors along the Emerald Coast to better serve our residents and visitors is really only a part of our mission," she states. "We want to serve the community in as many ways as possible, and connecting artists and lovers of art is a creative way to accomplish that."
Because of the success of the program, ECAR leadership is looking for ways to include more artists and ensure that as one piece sells, there is always another one ready to replace it.
"Our offices are beautiful, local artists are selling their work, and hundreds more in our community are more aware of the outstanding artists along 30A," McMaster continues. "We are hopeful that this program lasts for years to come."
— V —
---
Visit EmeraldCoastRealtors.com to learn more about ECAR, or stop by the office at 6757 West US 98 in Santa Rosa Beach to view the art gallery.
Featured Artists
Tim Ryals
Lee Clark
Allison Wickey
Jenna Varney
Gordie Hinds
Amy Fogg
Emily Ellis
Robert McCullar
Amy Douglas
ARTICLE CATEGORIES