Art That Heals
By Jordan Staggs | Photography courtesy of Margaret Biggs Fine Art
Along the Gulf Coast of Northwest Florida, talent abounds in seemingly every area and industry. This is a place where visitors and locals alike can find the best of the best, no matter what their interest: chefs, artists, designers, architects, photographers, creatives, event planners, hoteliers—all excel in their crafts and raise the bar for experiences from Pensacola to Apalachicola and beyond. But among these incredible individuals, it's pretty rare to find a true local rather than someone who fell in love with the beach and decided to make it home.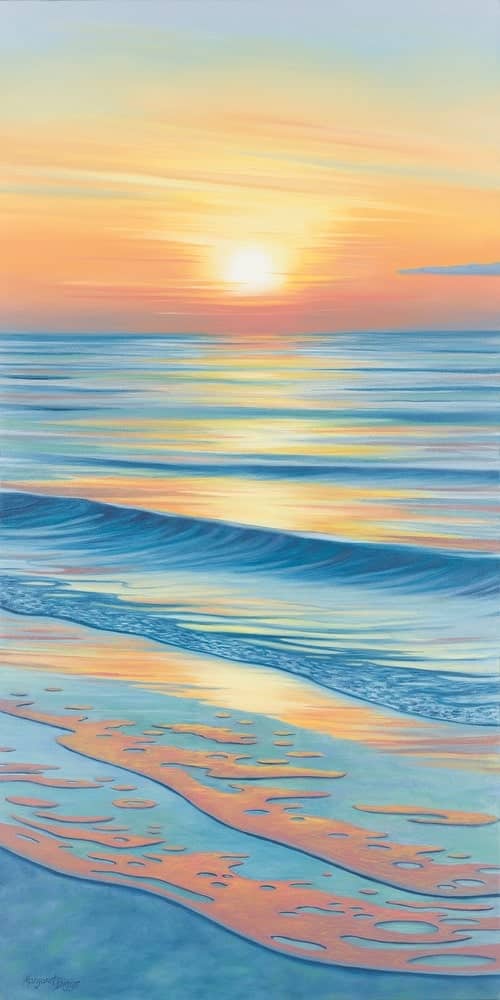 Pensacola-based fine artist, poet, and philanthropist Margaret Biggs is one of those rarities who has called the area home from childhood. She lived abroad for several years thanks to an international modeling career and later studied at the University of Illinois at Chicago under renowned painter Kerry James Marshall. But in the end, it was the expressive, mesmerizing inland waters of the Deep Coastal South that led her back to her roots.
"I grew up on this coast, living for three summers in my great-grandfather's Victorian house on Escambia Bay; it was heavenly!" she recalls. "Each summer, our big vacation was spending two weeks in a small cinder block house on Pensacola Beach. My very Southern family has ancestors whose land in Pensacola was granted to them by the King of Spain."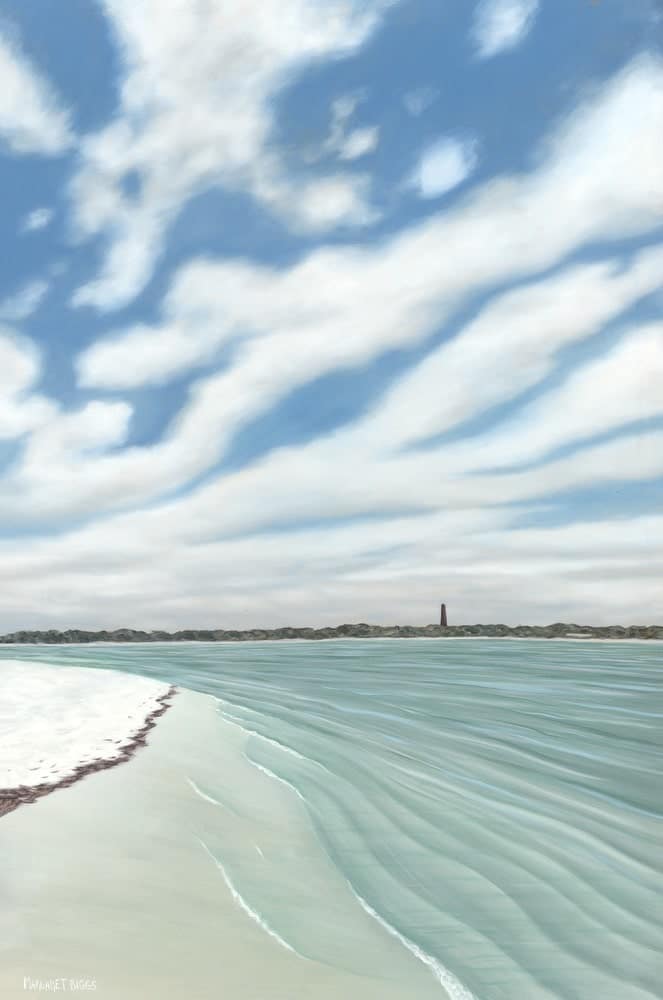 The times spent at the beach or the Bay house are ingrained in Biggs's memories as some of the most magical moments of her life, she expounds. The connections she made there with her family and nature as a child became embedded into her core, pieces of her heart and soul that are irrevocably linked.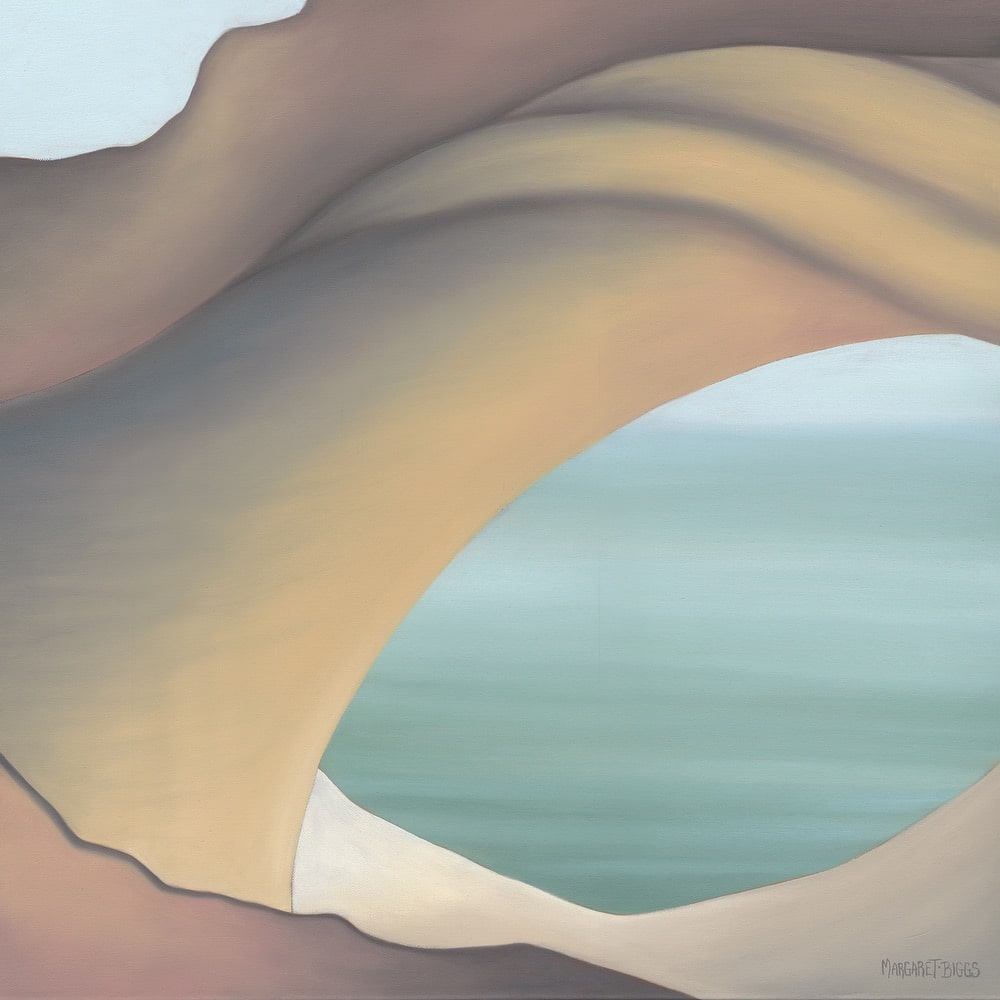 "We were always outside, either on the beach, in a boat, or in the woods. Everything we ate was either caught or shot by my father and brothers. We hunted, fished, picked wildflowers and blackberries, went crabbing at night and during the day when the crabs were running. There were bonfires on the beaches and not a single light to be seen along the shores we roamed in the 1960s and '70s. This was very much our life, and the connection we enjoyed as a family while in nature is the connection that I think I communicate in my artwork. I hope other people see it and remember, as well."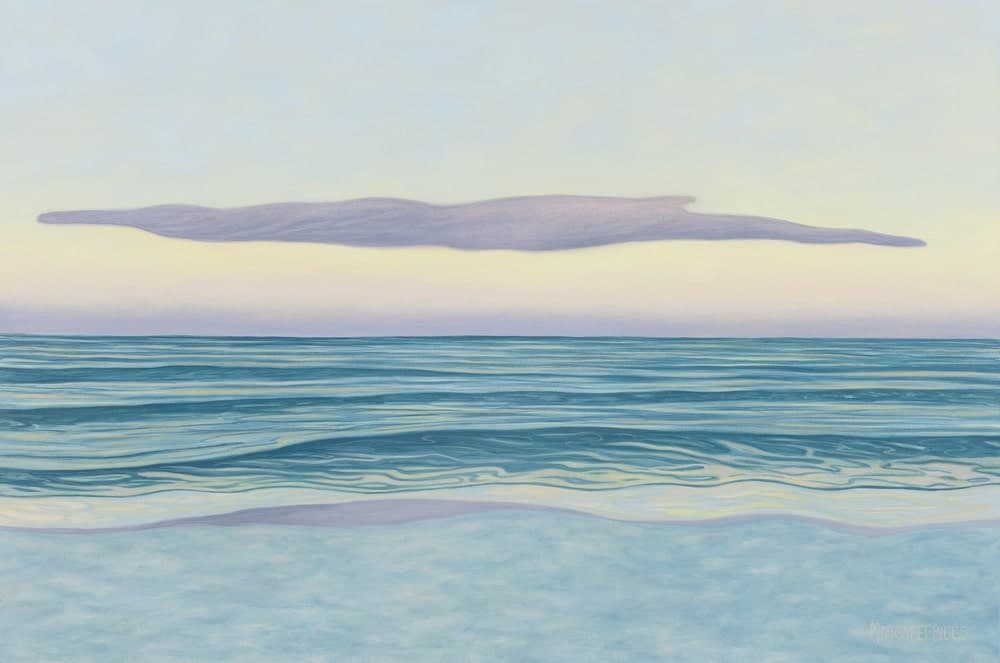 Inspired by the water, but indeed not your typical "beach art," Biggs's oil paintings evoke thought and introspection as they depict shimmering aquatic surfaces, surrealistic seashells, coastal landmarks, and native fauna.
Just as water is the element of healing, her work aims to bring a "soul-full" feeling to the viewer, filling them up with peace, wellness, and inner beauty. Painting and writing, along with meditation, have also been her methods of self-healing.
"From a ten-year career in the disconnected and superficial world of modeling, unhealthy relationships, and twenty-three years of isolation, my life has been filled with rejection," she shares. "During those decades of severe loneliness, I turned inward and dug deep in search of inner peace, regardless of my circumstances. Through years of spiritual study, meditation, and prayer, I came to appreciate my value."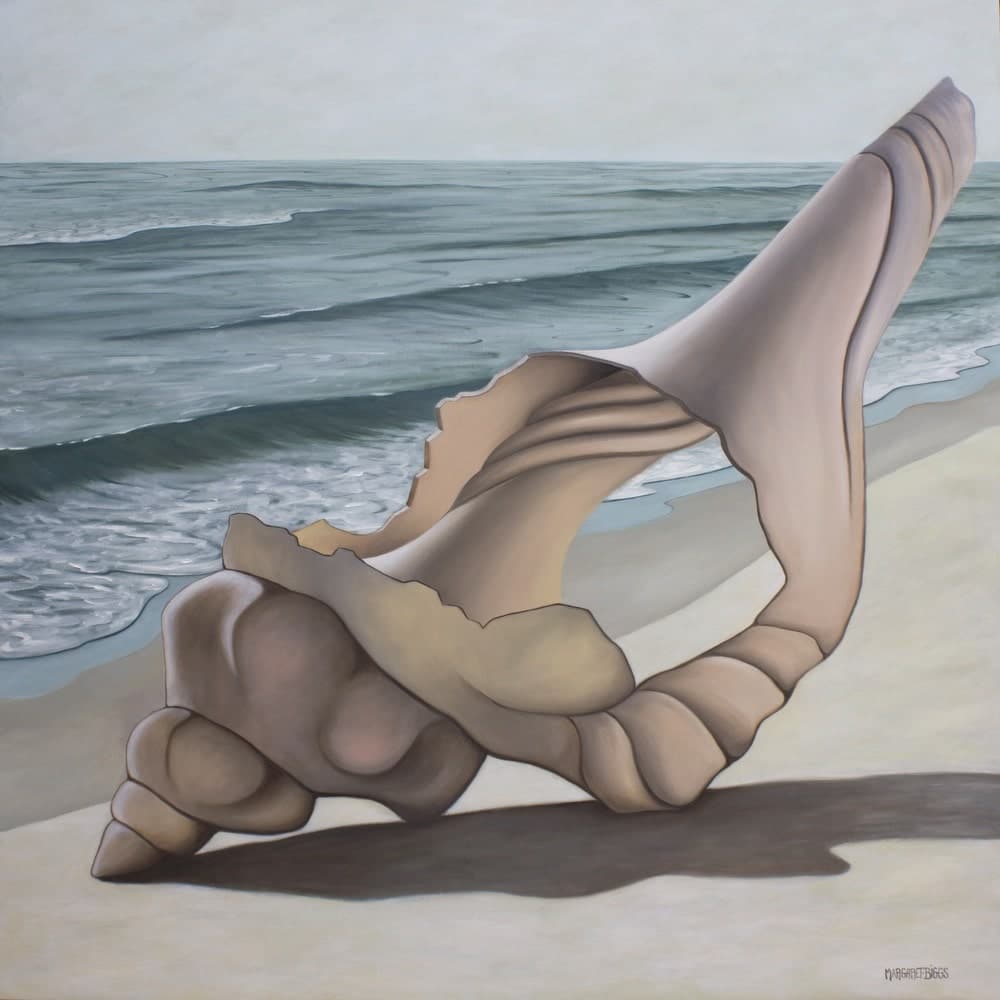 Biggs has practiced the art of meditation since 1986, and her journey toward inner light is continually evolving. She was recently accepted into a two-year course, the Mindfulness Meditation Teacher Certification Program, taught by renowned author, Buddhist practitioner, and vipassanā meditation instructor Jack Kornfield and psychologist, author, and founder of the Insight Meditation Community of Washington DC, Tara Brach. Biggs will join a peer group of six women as the third class to undergo the course and the first to focus on diversity, equity, inclusion, and accessibility (DEIA). "There are quite a few businesses in this area that include a DEIA component in their organizations," Biggs shares, stating that she would like to help promote that. One nonprofit group she has worked with in the past to share this mission is Sunday's Child. This Pensacola-based organization fosters diversity, inclusion, and equality by awarding grants to significant charitable and economic initiatives, focusing on the LGBTQ+ community.
It all circles back to healing.
Biggs's creative endeavors have helped her look into herself and heal from within, and her daily practices continue to do so.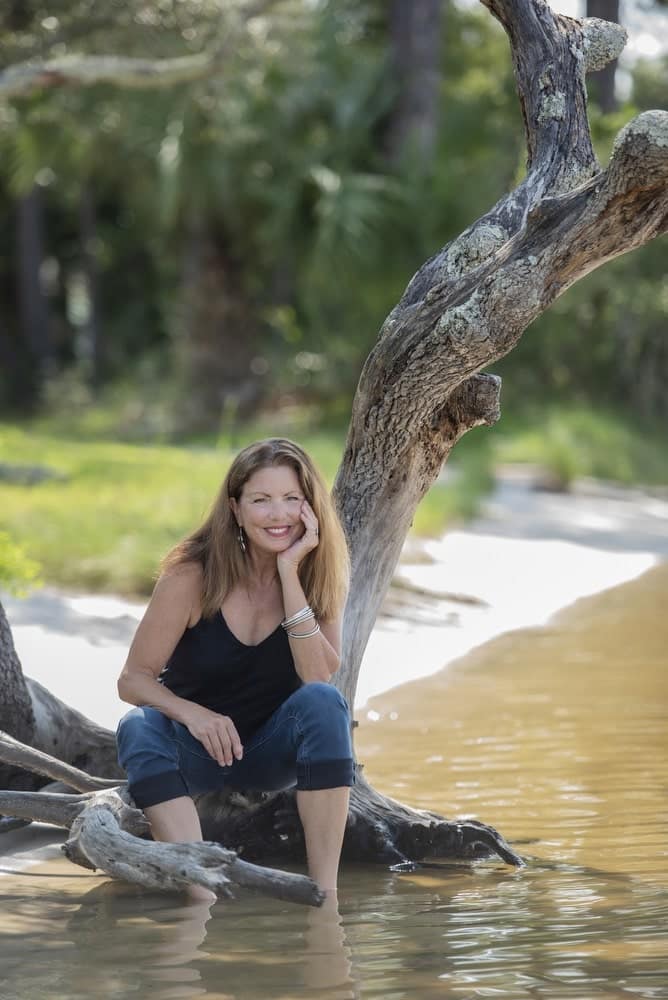 "At age forty-nine, completely bankrupt, I returned to my home in the Deep South with a troubled teenager and enough money to just get by," she recalls, expounding upon why her art has been such an essential part of her life as well as one of her greatest challenges. "I decided to give my dream of becoming a financially independent artist a real try. Much progress was made in my skill level as a painter during the first few years back home, yet my dream of building a career as an artist was again delayed when I agreed to care for my ill and aging parents. Unfortunately, the emotional toll of caring for aging family members is often unappreciated. Rejection and loneliness again greeted me during those years."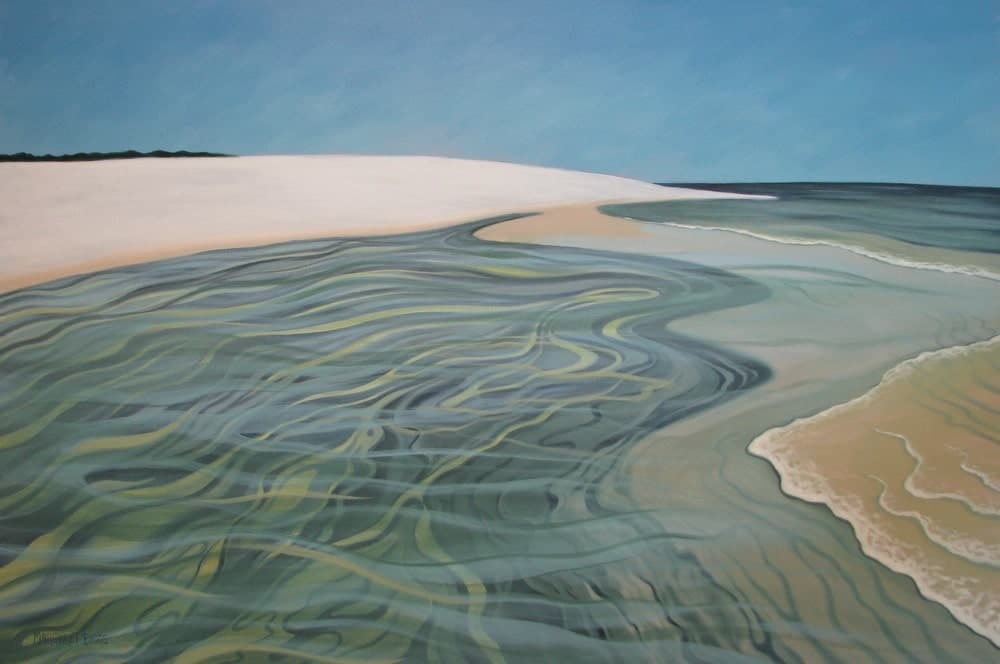 Once more, she turned to her love and connection with Mother Nature for solace, expressing that energy through each brushstroke.
"I continued my spiritual practice and found great solace in the natural beauty that surrounded me on the Florida coast," Biggs says. "As often as I could, I attempted to paint the peacefulness and strength I found in the natural world."
People who saw her work began to take notice. "Again and again, people would tell me that my art was very peaceful. My fans would express gratitude to me for helping them see nature in ways they had never noticed before. Through my art, I felt valued. What I painted was seen as strong and peaceful—the same qualities I strove to be as a woman. People found solace in my work, and the poetry that came to me while I painted has helped people find healing."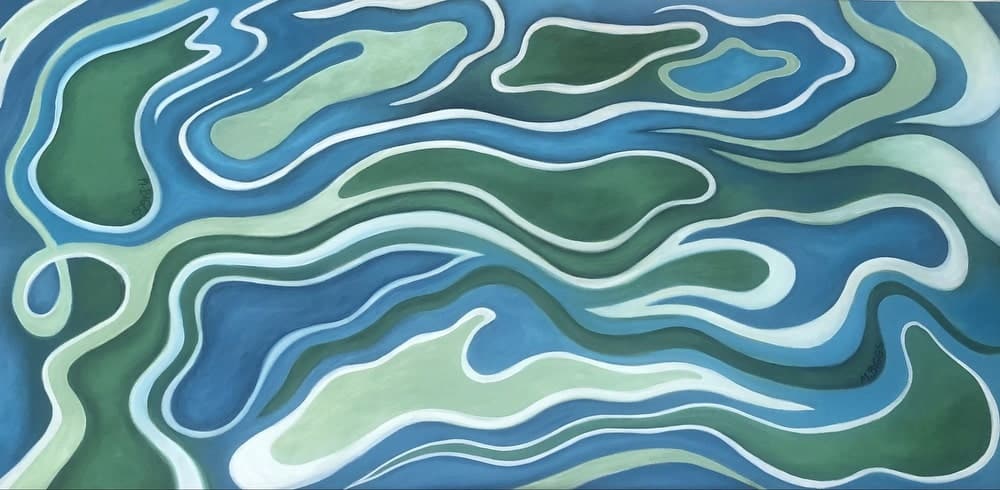 She desires to share that evidence-based healing art with the world and has done so through exhibits and galleries nationwide. To that end, her introspective, expressionistic paintings grace the walls of medical and health centers around the country, including the Halifax Health Medical Center in Daytona Beach, the Thomas Hospital Oncology Clinic in Fairhope, Alabama, the University of South Alabama Medical Center in Mobile, the Charlotte and Hernando County Health Departments in Florida, and other offices throughout Florida and Illinois.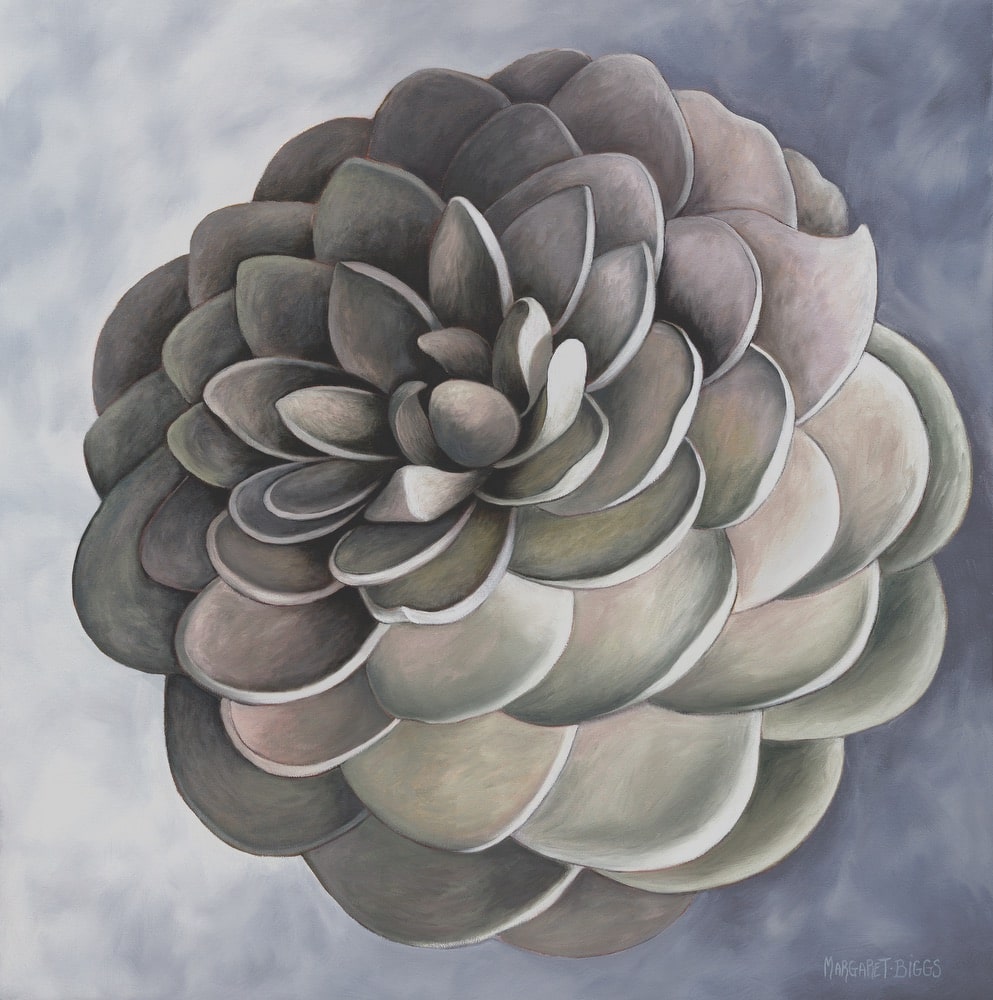 Biggs was also selected as a participating artist in the Art in Embassies program of the U.S. State Department from 2018 to 2020 and has held solo exhibitions at the Pensacola Museum of Art, the Eastern Shore Arts Center in Fairhope, Alabama, and the Cultural Arts Center in Orange Beach, Alabama.
In the works this year for Biggs are new expressionistic paintings, upcoming exhibitions, and website improvements. The most significant update to her site allows her viewers to set a painting of their choice in a room or space through an augmented-reality program. Large-scale, archival-quality prints and hand-embellished prints of past works are also coming, with the consent of her original collectors. The artist is excited to share these as they will allow more people access to her work, along with the option to choose the ideal size for their home or office. Fans can also find her small book of poetry and art, Visions, on her website and Amazon.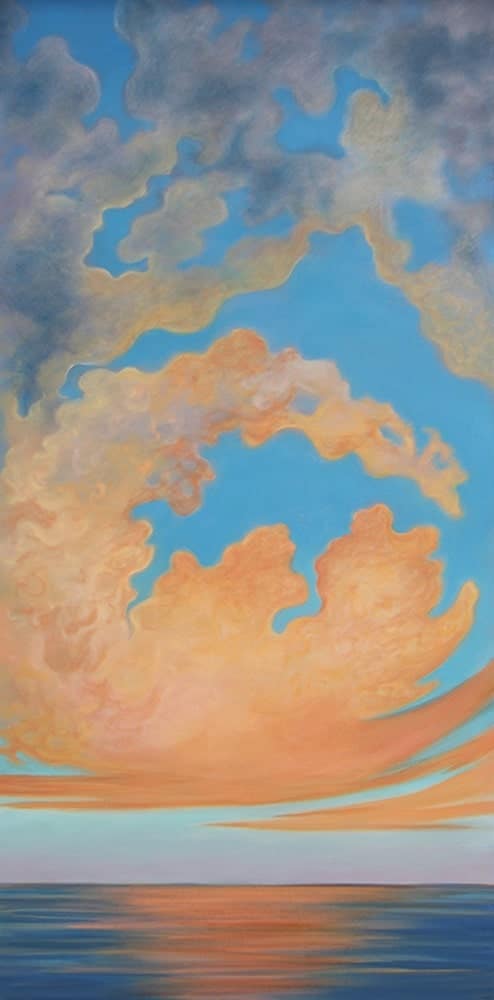 She hopes that through sharing her art with more people, her commitment to finding and expressing the light within herself will bring inner peace to those who see it. Biggs shares, "That inner beauty and sense of self far outweigh any other beauty that we may have lost throughout our lives, be it from grief, age, or trauma."
"I Am"

I Am a Spark of the Divine. As are the flowers And the trees, The rocks and the sand, The rivers that flow to the bay And open to the sea. Him and her You and me We are all a part Of the One Mind, Expressing Oneself In countless ways In the infinity that is The Universe. Always moving, ever changing Flowing as One. We are. I Am. —Margaret Elizabeth Biggs
— V —
---
To learn more, discover paintings and prints, or shop for the perfect piece by Margaret Biggs, visit MargaretBiggs.com or follow her on Instagram @margaretbiggsfineart.
ARTICLE CATEGORIES