An Artist's Perspective on Art and Love
Interview by Abigail Ryan | 
Artwork by Elizabeth De Jure Wood
They say, "A picture is worth a thousand words," but sometimes a thousand words don't do a piece justice. Elizabeth De Jure Wood, an artist and illustrator based in New Hampshire, creates a whole world of simplicity with deep meaning in every creation.
Born and raised in Boston, Massachusetts, Wood's earliest memories as a child involved creating things. Wood discovered her love for art in kindergarten. "I was a shy and introverted kid, and art was one of the few activities that felt totally comfortable and natural," she says. "The meditative state that creating art can manifest was something that happened with ease, but I couldn't articulate that at the time."
We had a chance to sit down with Elizabeth De Jure Wood to discuss her work, her favorite success stories, and what's to come: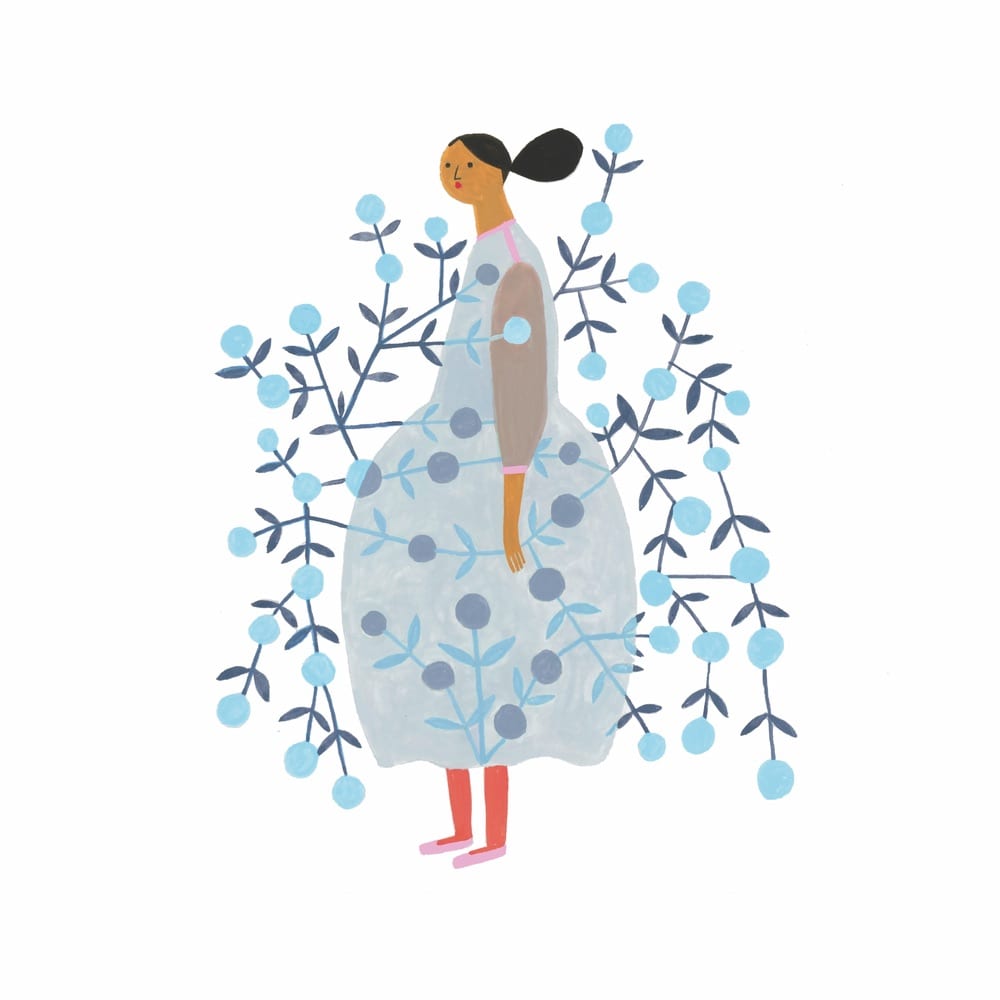 VIE: What inspires you when you're creating your pieces?
Elizabeth De Jure Wood: Humor inspires me. I see it as a way to let go of one's ego, even for a brief moment, and not be afraid to share our awkwardness and imperfections. I see subtle and funny occurrences with people or animals that can often represent the most sincere moments of joy and authenticity. 
VIE: What does your artwork aim to say?
EW: I don't typically approach my art with a specific message in mind. When I look at patterns in my work, I notice recurring themes, including gentleness, acceptance in terms of human diversity, self-love, kindness, and a reverence for Mother Nature. I have an undergraduate degree in anthropology, and human variation, in all of its forms, has always captivated me, and those early studies inform my work.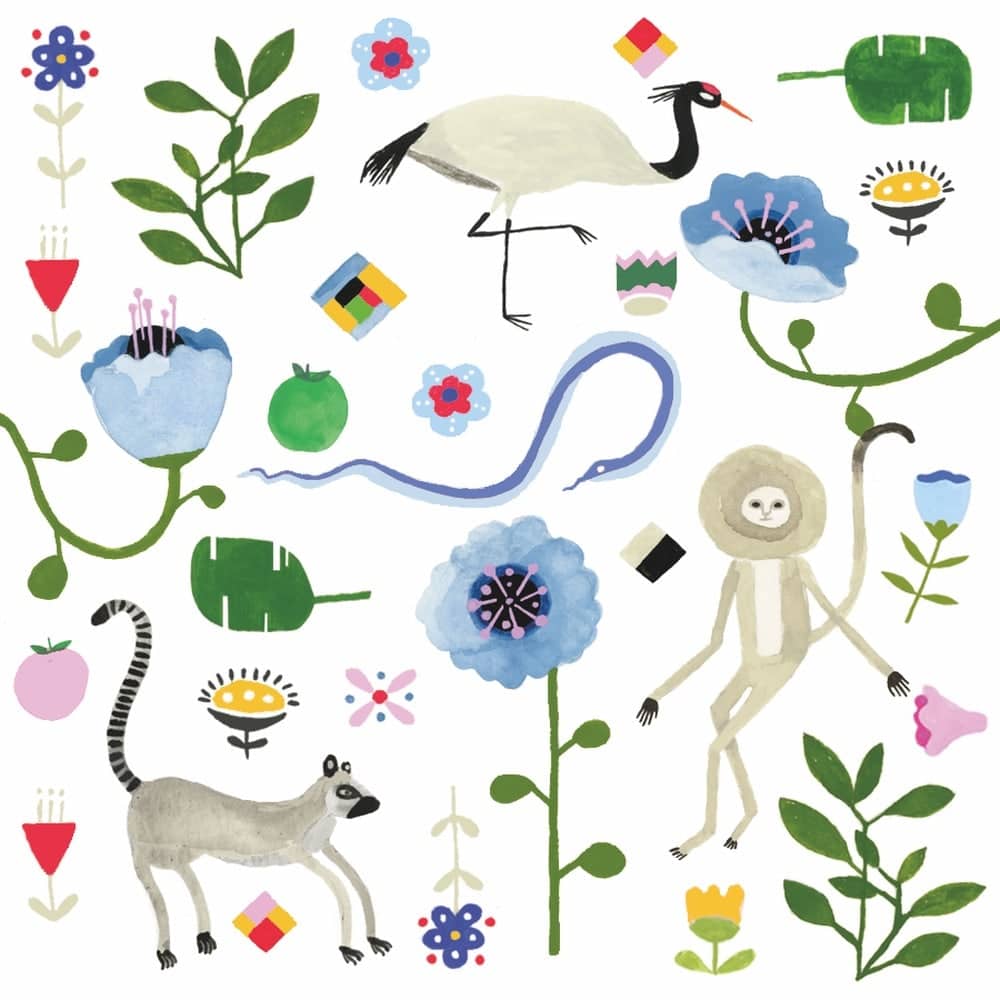 VIE: Which artists or people are you most influenced by when you're creating?
EW: Some artists who influence me the most when I am creating are William Barnett, Horace Pippin, Clare Rojas, Mouni Feddag, and Kananginak Pootoogook, to name a few.
VIE: How have you developed your career over the years?
EW: For practical reasons, I began my career in graphic design. For years, I also continued studying art at local art schools at night. Design jobs always had art requirements, so over the years, I began introducing more of my own art into my design work. I was reticent about sharing my work publicly, so I was not on social media for a long time. It became overwhelmingly clear that I needed to make art regularly, so I began some professional art courses on how to get into the business and what to show in a portfolio. I finally joined social media as a way of sharing my work with more people.
"The illustrations focus on women and travel—very poignant, personal stories that were an honor to depict."
VIE: How do you navigate through the art world?
EW: Once my portfolio was in a good place, I began reaching out directly to publishers and art directors via email. In addition to directly contacting art directors, a lot of my business comes through word of mouth. In producing new work, I have found it helpful to support others, follow trends, or just watch cat videos. I also take breaks from social media to go outside and gain inspiration so that I can create work without the influence of trends. I enjoy museums when I have the chance to travel. I find most of my inspiration through ordinary moments, such as walking in my neighborhood.
I've focused on editorial work because I love working with narratives and the quick problem-solving aspects of editorial. It mirrors my approach to graphic design work in many ways. I've also sold a lot of original work from my online shop and through a local art event, and I provided illustrations for a book on a beloved local island and its summer community. I'm developing my own silk-screened textile designs, which will launch on West Elm's virtual pop-up artist series. I've also created some rug designs for a hand-knotted wool rug company. I would like to illustrate a book that is meant for all ages to enjoy.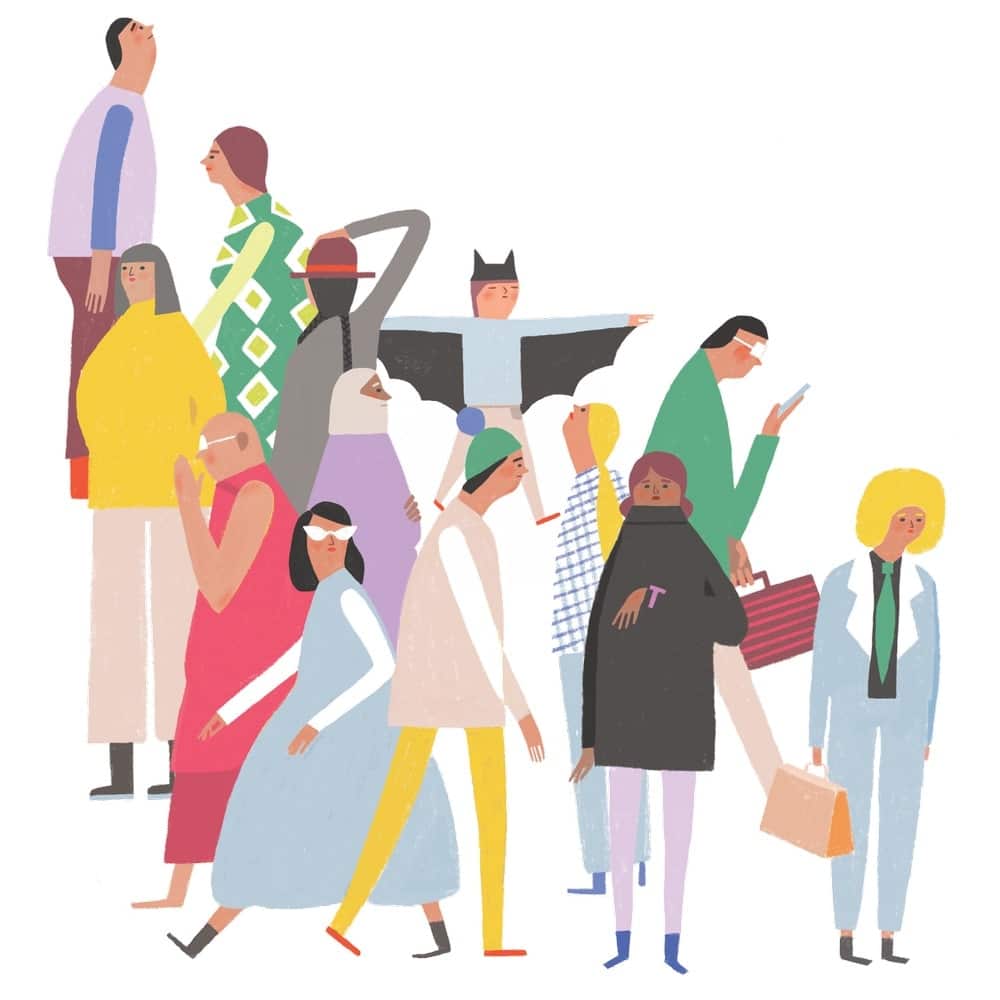 VIE: What advice would you give your younger self?
EW: I would say to my younger self to not be guided by fear. Making bad art will lead to making good art and to be at ease with that uncomfortable process. Don't listen to the naysayers about an art career being impossible. While these folks most often mean well, they share sound bites that can't possibly encompass an entire industry. Don't suppress the kind of art you want to do because of what you think you should be doing to look like a serious artist. Send polite emails to successful artists, find out what keeps them motivated. Draw every single day even if it's just a doodle. Understand that an art career can mean a lot of things, and it's OK if your approach and path are different from someone else's. And, as Bob Ross said, "Never apologize for your art."
VIE: What does your art mean to you?
EW: Although an artist can be their own worst critic, making art is a sanctuary for me, a place to explore my intuition and enjoy the process of creating things, not always with a guaranteed outcome. For others who connect with my work, I hope it brings happiness and peace, whether for a brief moment while leafing through a magazine or enjoying artwork over an extended period.
"My favorite piece I've painted is

Moon People

because it combines several of my interests and touches on themes of gentleness and humor while also having some ethnographic references."
VIE: So far in your career, you've collaborated with national publications, organizations, and brands. Can you elaborate more on those projects?
EW: Receiving an email inquiry from Condé Nast Traveler about my work was thrilling. As a longtime traveler and admirer of the publication, I was excited to work with them. The illustrations focus on women and travel—very poignant, personal stories that were an honor to depict. One was about a woman who took up mushroom foraging while grieving her husband's passing and the healing aspects of hobbyist travel. I had just been in the woods photographing mushrooms before I got the assignment. It was fortuitous synchronicity, and I love it when that happens. Illustrated Impact, a nonprofit organization, published and wrote about diverse illustrations for over a year to draw attention to important humanitarian and social justice causes. I created a couple of illustrations for them. One was for the Native American Rights Fund (NARF)—it was published one day before the Corps of Engineers under the Obama administration denied an easement for construction of the pipeline under the Missouri River. The pipeline would negatively impact and desecrate sacred land on Standing Rock Reservation and other communities. Unfortunately, the easement denial did not last, but it felt empowering to be in solidarity with an important social justice movement.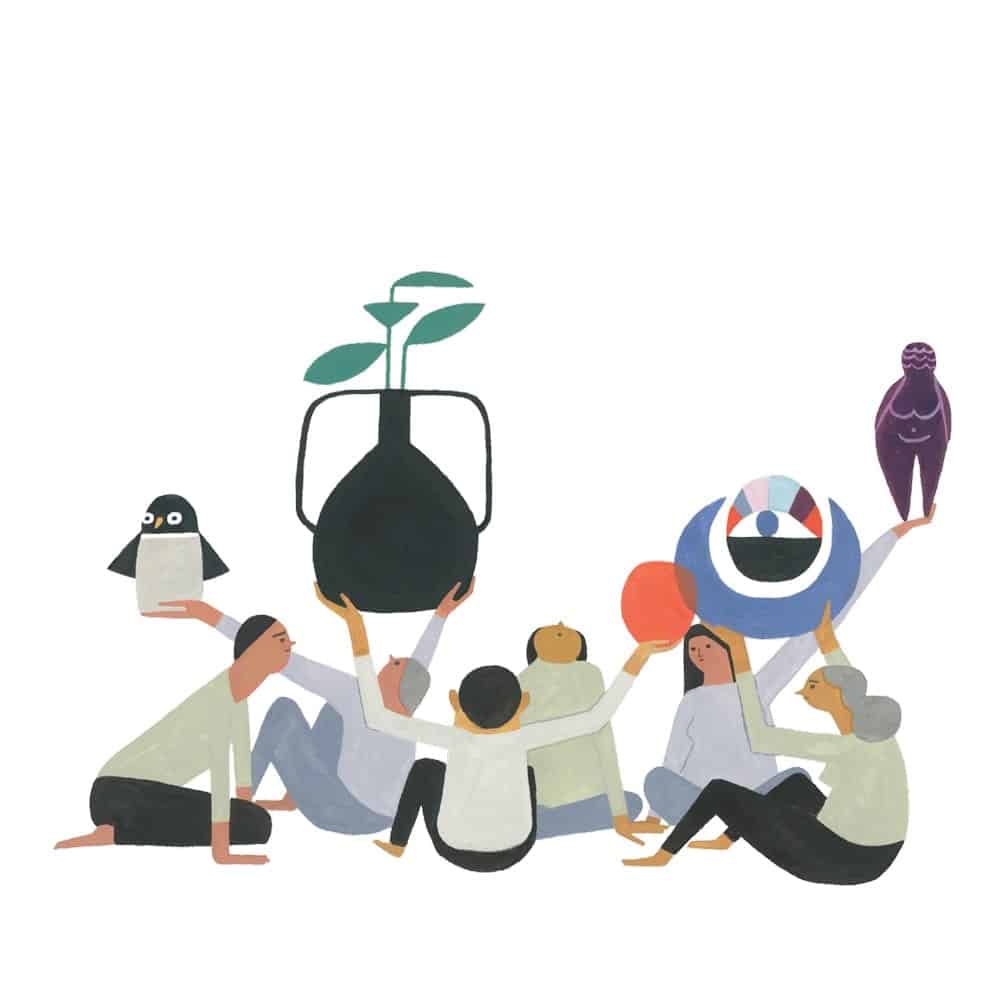 VIE: If you could collaborate with anyone, who would it be and why?
EW: I'd love to work with Aaron Glasson, a prolific muralist and sculptor. Perhaps we could build an outdoor installation that is both utilitarian and decorative, as I have seen in his work.
VIE: What's your favorite piece that you've created?
EW: My favorite piece I've painted is Moon People because it combines several of my interests and touches on themes of gentleness and humor while also having some ethnographic references. It's also done in a style I strive for in my work: creating a pattern-like design (a little bit like a repeat pattern) but without its being a pattern; strong forms that are pared down but woven with other forms to create some depth.
— V —
---
To learn more about Elizabeth De Jure Wood and view her work, visit her website ElizabethDeJureWood.com or follow her on Instagram at @elizabethdejurewood.
ARTICLE CATEGORIES