Navigating Life Transitions & Conscious Living
By Hailey Bethke | Photography by Heather Shane, courtesy of Almost 30
They're spiritual seekers, heart-centered entrepreneurs, community leaders, and, above all else, two best friends tackling big conversations with ease and a lot of laughter.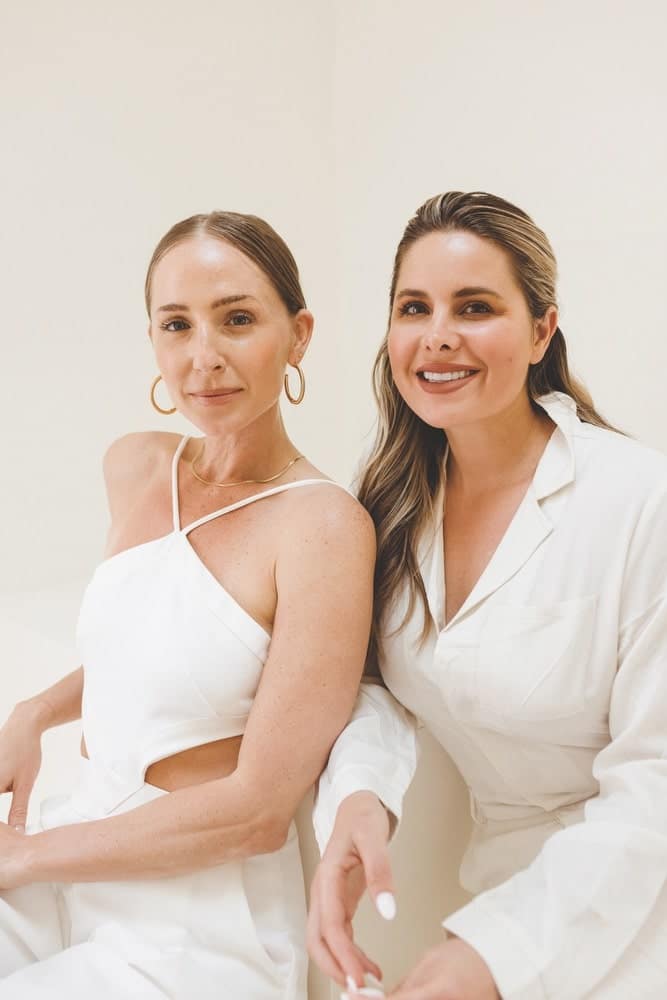 Krista Williams and Lindsey Simcik are the dynamic female duo and hosts of Almost 30, a top-ranking wellness, spirituality, and lifestyle podcast designed to support listeners' personal growth and evolution. Fittingly, the two met when they were experiencing their own major life transitions. "We were navigating our Saturn Returns, the astrological transit that happens in your late twenties, which often forces you to confront major shifts in your career, relationships, and self-development. We were going through it all," Williams recalls. "We met at a SoulCycle in Los Angeles. I was auditioning to be an instructor and had been rejected from the position—twice. That rejection was heartbreaking at the time, but it led me to Lindsey, our friendship, and our greater purpose together."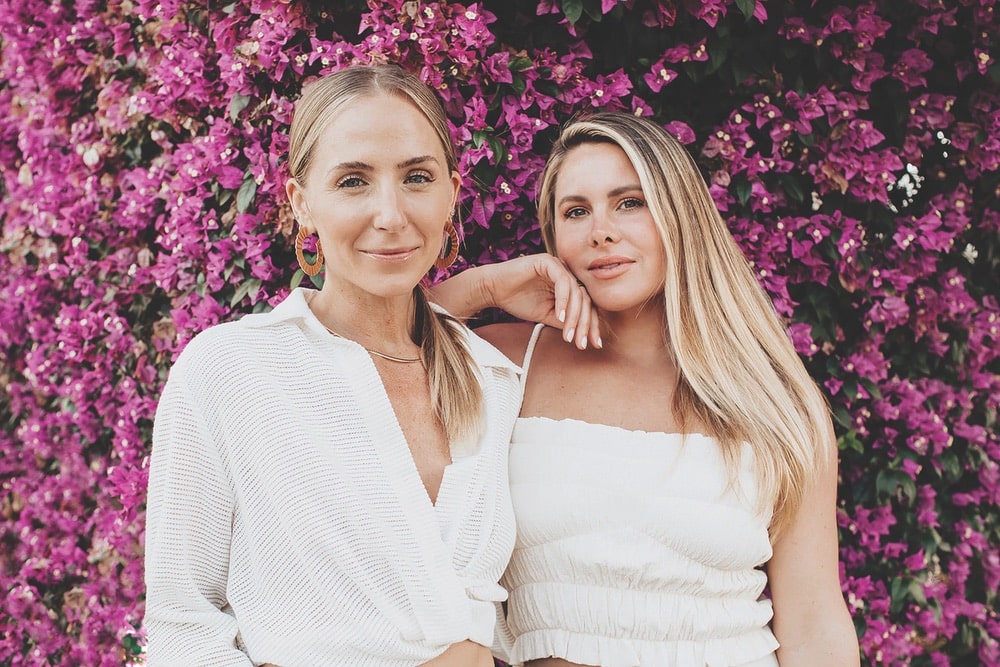 Such rejection was a blessing in disguise; Williams and Simcik began sharing their personal experiences and struggles around rejection, fear, relationships, and following their passions with each other. Soon, they decided to start recording these intimate and raw conversations (produced from their closet floors, nonetheless) to help others navigate transitions in their own lives. Seven months of closet chats eventually built up the courage the two needed to launch the Almost 30 podcast. More than seven years later, Almost 30 is a Top 50 Podcast with over seventy-five million downloads. It is home to a wildly supportive community of women seeking answers to the hard questions and discovering what it means to live with purpose.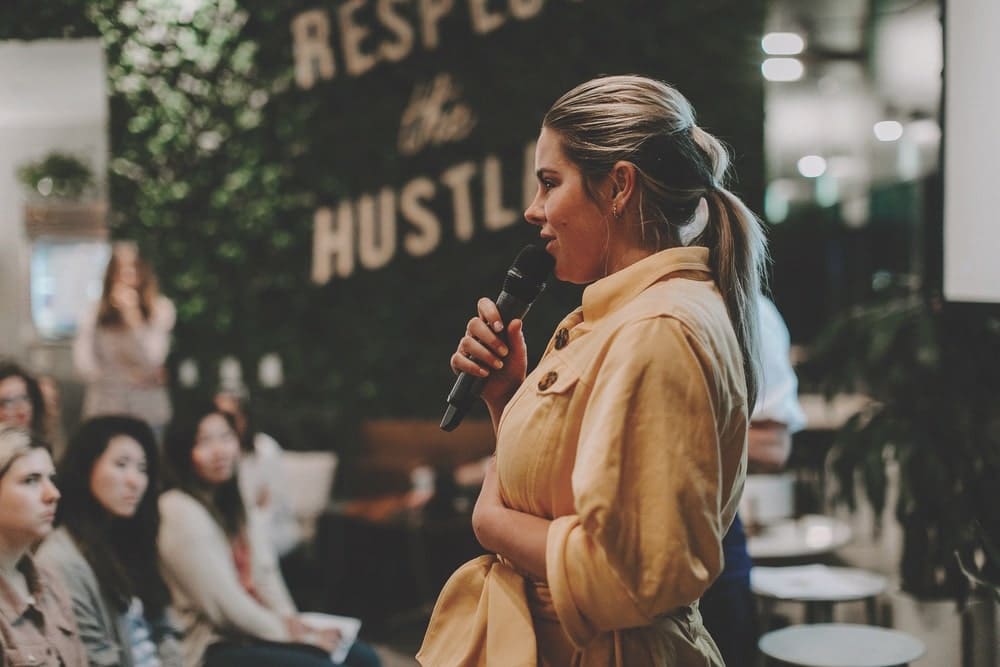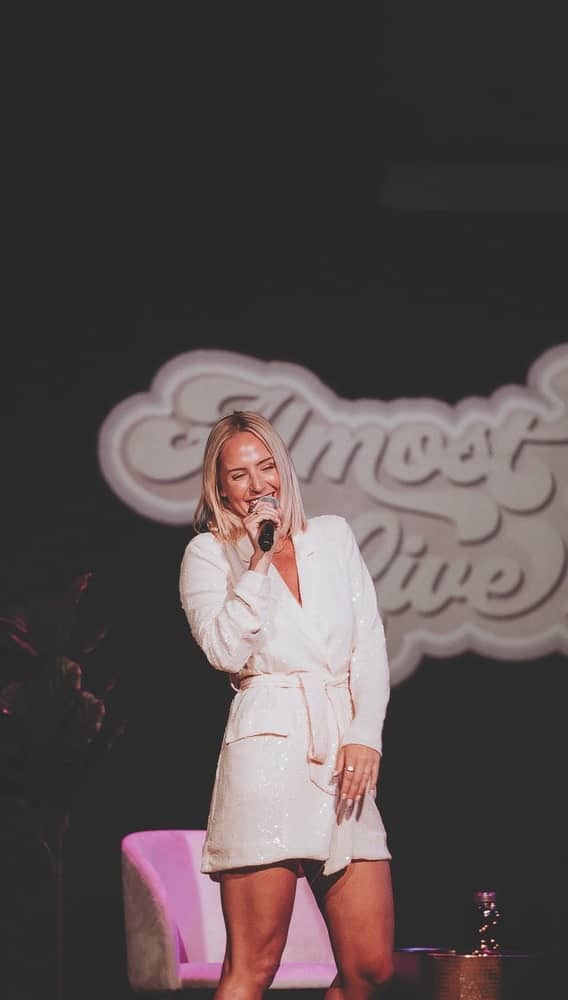 Each episode is rooted in the hosts' mission of making spirituality accessible, all while inspiring and empowering listeners. The goal is to keep every conversation grounded and fun, and the pair remains committed to learning and growing alongside their audience. Recent guests have included spiritual thought-leader Jay Shetty on "Spirituality, Leadership, and Finding Your Purpose," Glennon Doyle on "This Is How You Find Yourself," and Dr. Zach Bush on "Finding the Beauty in Yourself." Solo episodes draw upon their individual strengths and life experiences, such as Simcik's episode on "The Sacredness of Being Single" and Williams's story on "The Journey of Body Acceptance."
"Podcasting is unlike any other medium, and it's the space where I've felt most free to express myself," Williams adds. "Podcasting takes away the physical aspect so you can focus fully on your voice and message." While the podcast industry has boomed over the past decade (and shows no sign of slowing down), Williams believes there is still space for more voices and unique perspectives. "If you have something to say and you approach it in an honest, authentic, and heart-centered way, I believe there's a place for you in the podcasting world," she remarks.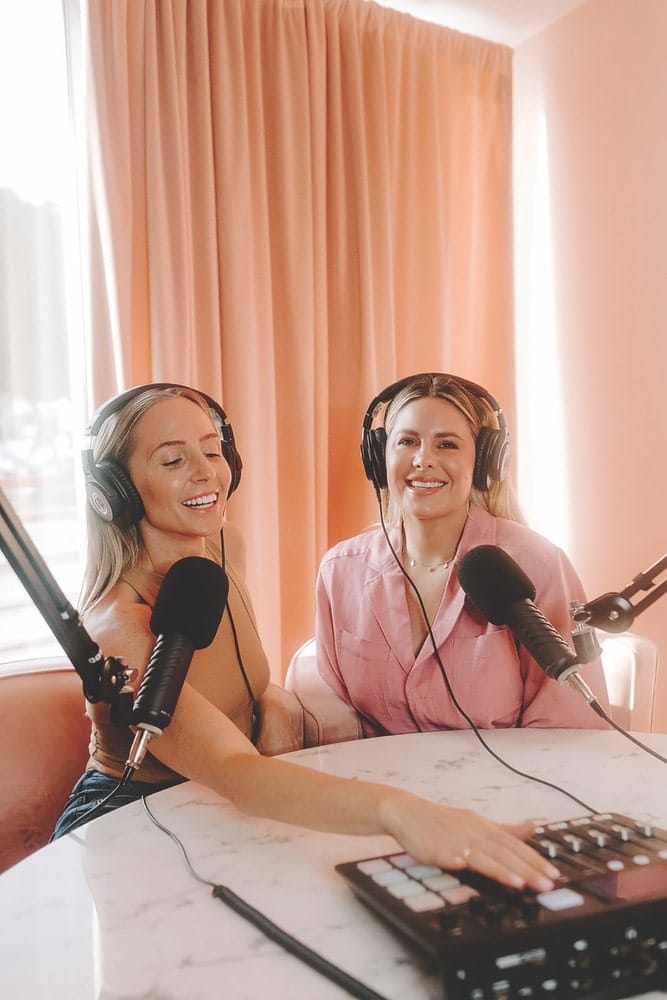 The duo also recently launched a second podcast called Morning Microdose. Each episode is less than ten minutes and features Williams and Simcik's favorite excerpts from the Almost 30 podcast. What people do first in the morning sets the tone for the entire day, yet we often grab our phones to scan through emails, scroll on social media, or press snooze on the alarm. "Our intention with Morning Microdose is to help you wake up peacefully to create sacred mornings," the hosts express.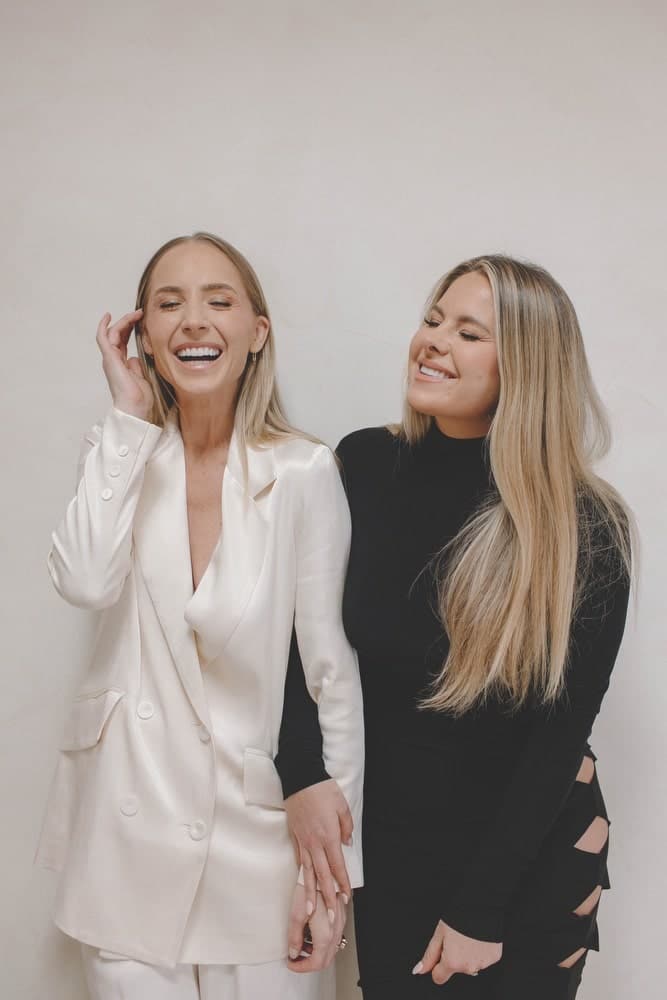 Although the pair values intentional moments to unwind and reflect, they also recognize the time to hustle. Particularly, when starting Almost 30, they kept their day jobs. "It was a really busy time, and we were grinding—working on the podcast at night, on the weekends, on our lunch breaks—but it was the absolute best decision for us," Simcik shares. "We had the freedom to focus on the creative process and grow the brand gradually and organically. Since we didn't have immense financial pressure, we could only say 'yes' to opportunities and partners that felt aligned for us. This created a much more sustainable, successful, and fulfilling business in the long term. When we finally did leave our full-time jobs, we knew we were ready and felt confident in that step."
We had the freedom to focus on the creative process and grow the brand gradually and organically
As friends and business partners who have continued to build a supportive and thriving relationship, Simcik and Williams consistently engage in what they call clearing conversations. "If you're in a relationship that means a lot to you and you are deeply connected, there will be seasons that test you and push you," Simcik explains. "Often, to get to the next level of growth, you need to have a clearing conversation, which involves listening, honesty, and operating from your heart rather than your mind or ego." Clearing conversations are an ongoing and frequent habit that allows you to share your truths, desires, and what's working and not working in a relationship. "We want to normalize those consistent conversations in relationships rather than holding feelings in and reaching a breaking point. This applies to romantic relationships, friendships, business relationships, and family. It is so important to communicate regularly with honesty and integrity."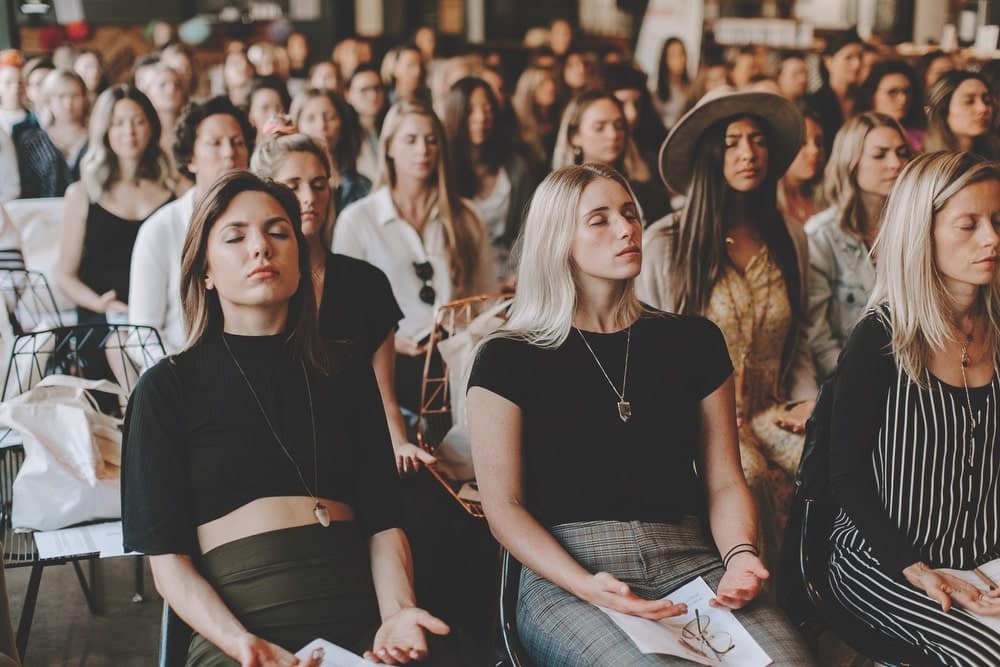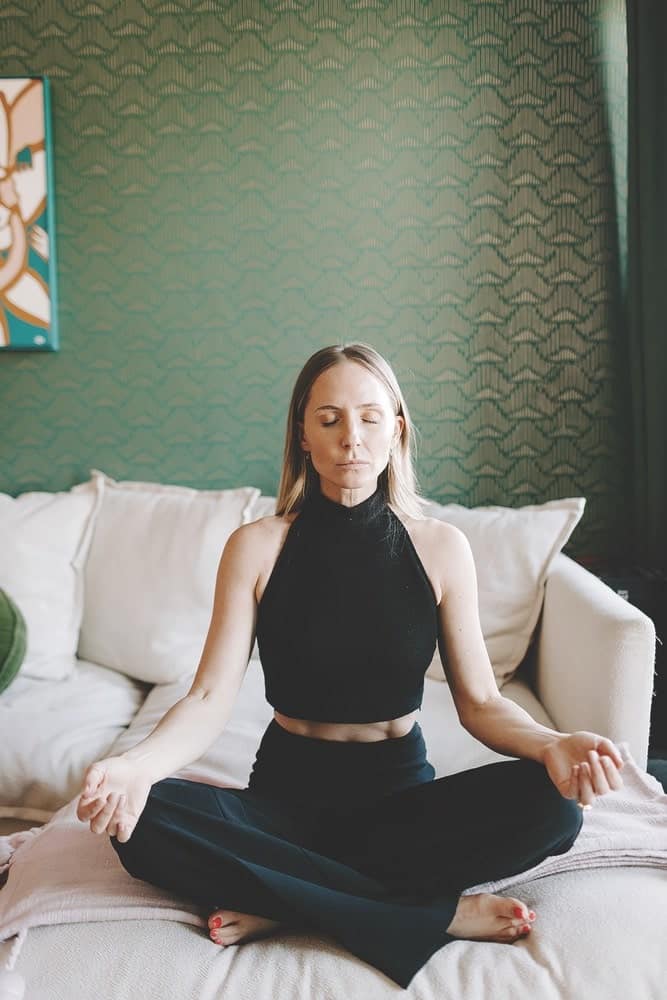 Building the courage to authentically share your truth and engage in clearing conversations requires commitment and, most importantly, practice. Simcik discloses that for years she struggled with being consumed by others' thoughts, feelings, and judgments about her and her decisions. Today, "It's a practice of literally minding my own business," she emphasizes. "How someone perceives me is really none of my business. It says everything about them and nothing about me." She turns to deep holotropic breathwork to counter people-pleasing tendencies to transcend limiting beliefs and loop thought patterns. "Breathwork reminds me of what's true, so I can go into those moments of worrying about what other people think and remember who I am—the soul of me."
Williams and Simcik also shared their favorite self-centering and well-being resources they continue to utilize for alignment and ease. For example, when experiencing an energetic funk, Simcik loves to move energy physically through walking, gentle movement, ecstatic dance, jumping on a rebounder, and even releasing emotions through laughter, tears, or screaming. "Some of my other favorite rituals are getting out in nature and putting my feet on the earth, gratitude, singing (my passion), and opening up a book to a random page that calls to me. All of these practices help me connect with myself," she says.
Some of my other favorite rituals are getting out in nature and putting my feet on the earth, gratitude, singing (my passion), and opening up a book to a random page that calls to me.
For those looking to dive deeper into wellness resources, Williams and Simcik offer their Almost 30 Membership program. "When it comes to resources, I might be biased, but I think our membership is an incredible one," Williams says. "As a member, you get access to monthly workshops, healings, live hangs with us and other members, affirmations, journal prompts, rituals, intention-setting practices, and more. Human beings need connection for good health, which is a big part of why we created the membership. Enrollment for 2023 will be opening soon!"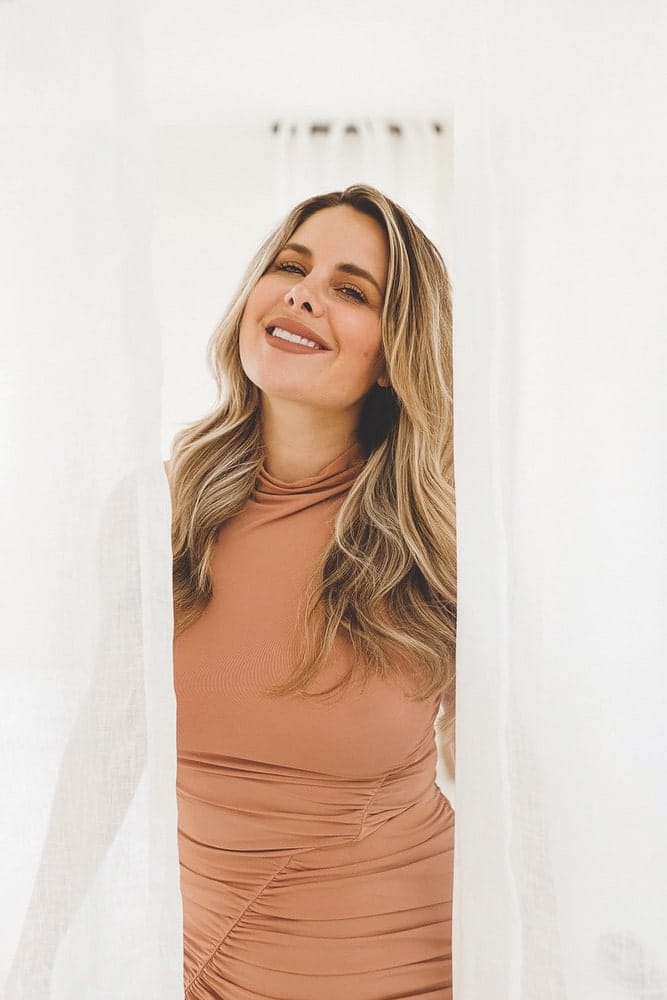 In the new year, there's still more to come from the Almost 30 brand. "We're looking forward to doing more solo episodes on the podcast, where we can share even more deeply and intimately about our spiritual journeys and how we've been evolving in our own lives and as spiritual leaders," they share. "And, finally, we'll be working on our book! Stay tuned!"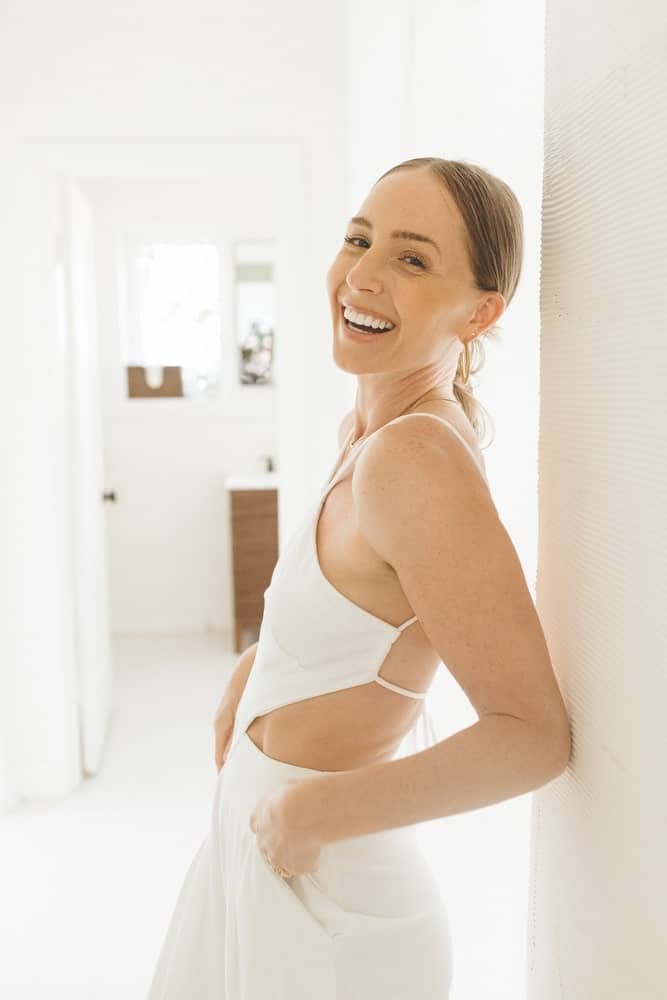 No matter what season of life you may be in, the community serves to support you in your growth as you embody the most authentic, empowered, and aligned version of yourself.
---
Getting to Know Krista & Lindsey
What's one of your talents that lies deeper than what meets the eye?
Lindsey: One of Krista's talents is to channel through someone's more aligned mode of expressing and serving in the world. She's able to intuit someone's innate gifts and then pull up and out and visualize a more aligned path for them.
Krista: One of Lindsey's biggest gifts is creating a sense of home, peace, and groundedness wherever she is—it's very Virgo of her. She creates a sense of nesting that helps others feel safe, secure, and calm. Whether through her deep listening or her desire to create a beautiful, peaceful, and aesthetically supportive space, she curates an experience that helps others relax and feel like themselves.
Favorite mantra:
Lindsey: "Waking up to who you are requires letting go of who you imagined yourself to be." —Alan Watts.
Krista: "Wherever you go, there you are."
An intention for 2023:
Lindsey: To continue to simplify and imagine beyond what I originally imagined for myself. Our goals and visions can be so narrow because we focus on them so much, but I want to allow myself to pick up possibilities outside of my current aperture that I'm looking through.
Krista: More flow and authenticity.
One thing that will always make you laugh:
Lindsey: No matter what mood I'm in, when my husband walks in the door, we have a special greeting for each other. It breaks up any stress or tension and always makes me laugh.
Krista: Thinking of our first photo shoot for the podcast (we wore bathing suits, baseball caps, and ripped jean shorts!).
Favorite sweet or salty treat:
Lindsey: I love a chocolate chip cookie with raw milk.
Krista: Caramel crunch popcorn or granola.
If you had a billboard to share one message with everyone in the world, what would it say?
Lindsey: "Follow Your Heart"—cheesy but true. What if everyone followed their hearts?!
Krista: "What if it all worked out?"
— V —
---
To connect with Krista Williams (@itskrista) and Lindsey Simcik (@lindseysimcik), tune into the Almost 30 and Morning Microdose on all podcast listening platforms, visit Almost30.com, and follow along on Instagram @almost30podcast.
ARTICLE CATEGORIES