A Cornucopia of Milestones and Celebrations
The years seem to be going by faster and faster, and this one was no exception. Looking back at all that was accomplished in our publishing ecosystem and the numerous milestones we achieved, it is both amazing and humbling. It was the year of "let's get back to normal"—or a version thereof that honestly wasn't normal at all, as everything was moving at the speed of light in an effort to play catch up for time lost during the pandemic. We refer to it as the "boomerang theory" in the office. We celebrated our hundredth issue in February with the legendary Julian Lennon gracing the cover and leading the pack of Top Ten Change Makers curated by our team. The list included Emeril Lagasse, Dr. Hillary Glenn, the Davis family (Robert, Daryl, and son Micah), Lettye Burgtorf, Ashley Graham, Brené Brown, Christina Koch, Malala, Keanu Reeves, and Tiffanie Nelson.
Fast-forward seven months, and Julian Lennon was our guest of honor for the debut party at The Heritage – A VIE Legacy Show Home. We held a solo exhibit of his stunning fine-art photography throughout the home, with celebrity chef Emeril Lagasse and his son, E. J. Lagasse, cooking in the kitchen for a celebration with two hundred guests. Proceeds benefited Dr. Hillary Glenn's Point Washington Medical Clinic, which she founded to provide free medical care for those in need. Having some of our change makers partner with us for this epic event hosted by Carl and Tamara Tricoli—owners of Bella Mare Real Estate Holdings, the developer of the show home in Heritage Dunes—showed how important it is to connect and network when building a sphere of influence. We're so honored that, through VIE, we are able to create something much bigger than ourselves by bringing together incredible people.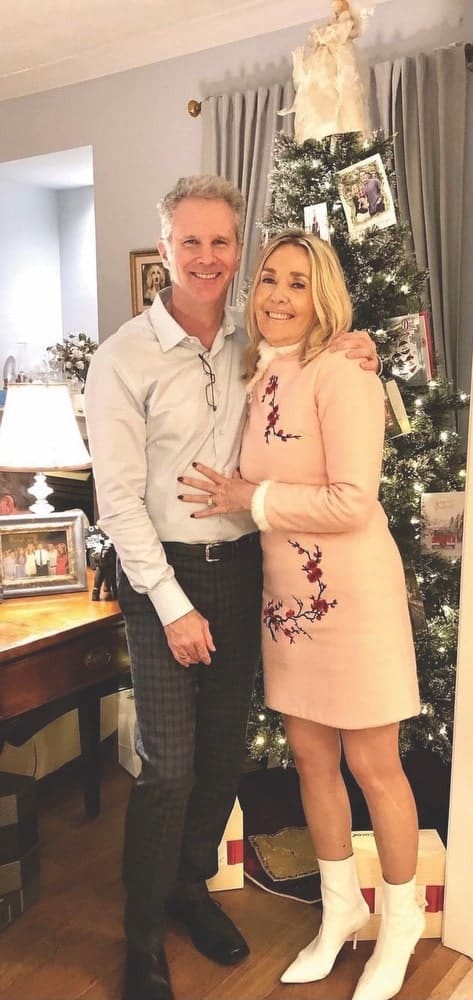 With this issue, we also pay our heartfelt homage to change makers the Davis Family, the founders and visionaries of the holiday beach town of Seaside in Northwest Florida. The Seaside Post Office is our cover star, festively adorned for the season. It also happens to be the most-photographed post office in the United States. If you're looking for a quintessential Christmas full of nostalgia and all the goodness life has to give, a visit to this widely decorated New Urbanism destination is a must!
We have a plethora of holiday-inspired recipes and articles inside, plus a robust shopping guide for our monthly C'est la VIE Curated Collection with gift ideas for everyone. "Making Spirits Bright: Recipes for Your Holiday Table" and our shopping guide were overseen by assistant editor Emme Martin, who finds the most unique and best new things for each issue—things you didn't even know you wanted or were looking for until you see them. She said her intent when curating C'est la VIE was sharing that a thoughtful gift can show someone they are understood and cared for, and she hopes this guide inspires readers to think creatively for their loved ones this year. Make sure to delve into both articles, as this bright light is heading off to graduate school in January at my alma mater, Suffolk University in Boston. We could not be more proud of her.
In retrospect, this year was challenging but also a year of growth for me, personally and professionally. I see the growth my team has made professionally and personally as well. Striving to attain growth is a hallmark of mine, and I hope never to stop evolving, maturing, and seizing life with an insatiable zest for joy and love. I wish the same for you this holiday season and always.
To Life!
—Lisa Marie Burwell
CEO/Editor-in-Chief

— V —
---
ARTICLE CATEGORIES