Story and Photography by Kim Duke-Layden
In the last decade or so, Savannah, St. Augustine, and New Orleans have each been called "America's Most Haunted City." The abundance of paranormal activity in these particular cities has been attributed to the ravages of wars, slavery, hurricanes, plagues, and famine. Pensacola also deserves, as I discovered last October, its rightful place among the South's most spooktacular. The City of Five Flags not only has an equally creepy underbelly, but it is also mainland America's oldest European settlement (1559). Read on—if you dare—about Pensacola's tragic past and spine-tingling present.
When I was a kid, Night Gallery, The Twilight Zone, and Scooby-Doo, Where Are You! were among my must-see TV shows. Maybe that explains why ghosts have always intrigued me. Or perhaps it is because, when I was a child, I actually lived in a haunted house! My family's 1950s ranch-style brick house in Cedartown, Georgia, wasn't your typical setting for a Stephen King novel, but after some strange occurrences, we presumed the nice, older man who had passed away there years before our moving in had never really left.
The bedroom of my sister, Mellie, was always the coldest room in our house. One night, while she was in bed, Mellie felt one side of her mattress suddenly sink down as if someone had sat upon it, yet no one was there! Terrified, she slept in my room for the next two weeks. My parents did not confess until after we had moved that it was actually Mellie's room, not theirs, where the man had died. Furthermore, my father shared his flabbergasting account of once seeing a man's face peering out our living room window as he drove up the driveway—and then it vanished!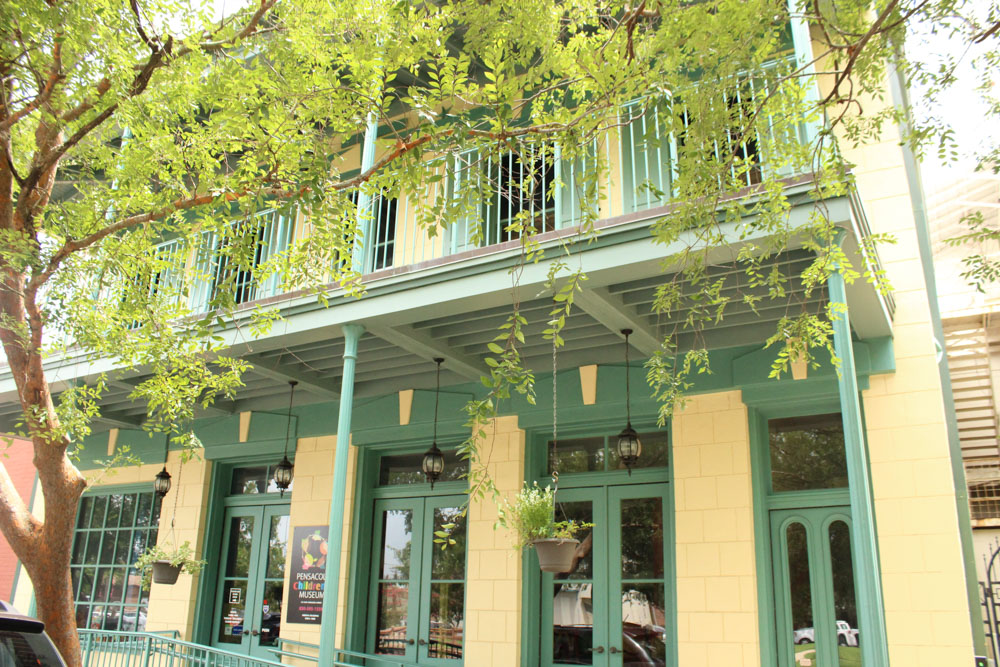 October is an excellent time for eerie encounters along Northwest Florida's "ghost coast." I highly recommend taking the Pensacola Historical Society's 23rd Annual Historic Haunted House Walking Tours. With four different itineraries from which to choose, you can stroll through downtown's grave past, learning about Intendencia Street's murderous mayhem, Seville Square's cornucopia of spooks and specters, and South Palafox's deadly bars and brothels (for adults only). Tours for 2013 will be held on October 18, 19, 25, and 26, running every thirty minutes between 6:00 and 8:30 p.m.; each lasts one hour. To purchase tickets ($10 for adults and $5 for children aged twelve and under), call 850-595-5985 or visit www.historicpensacola.org.
The kickoff for the haunted history tours (Oct. 18) coincides once again with Pensacola's Gallery Night (www.downtownpensacola.com), which converts downtown into a high-energy street party with an eclectic array of art and music and lots of local flavor, guaranteeing a frightfully fun Friday night!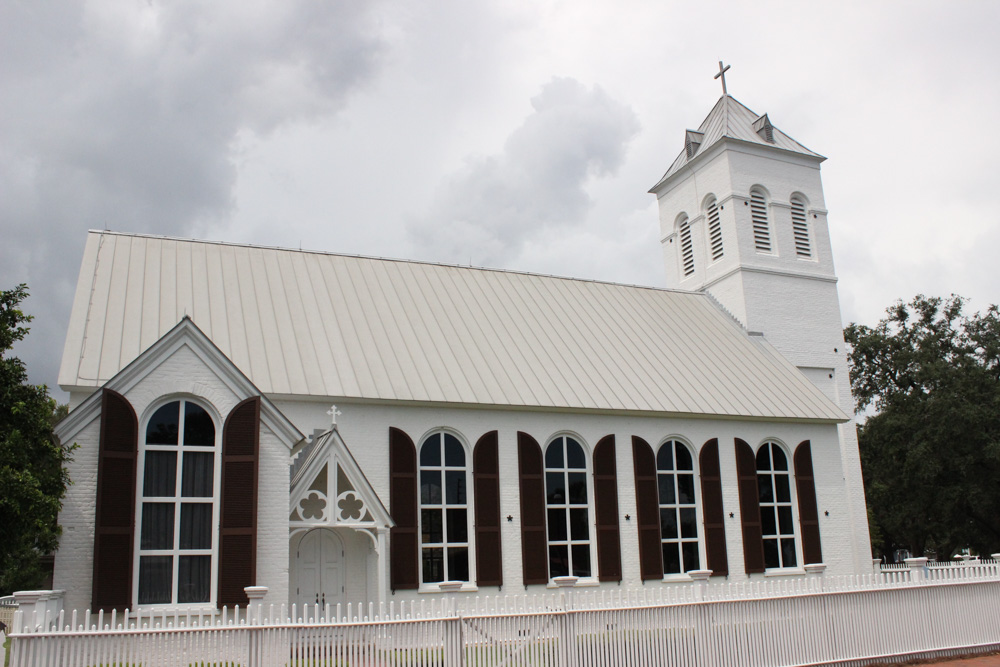 October is an excellent time for eerie encounters along Northwest Florida's "ghost coast."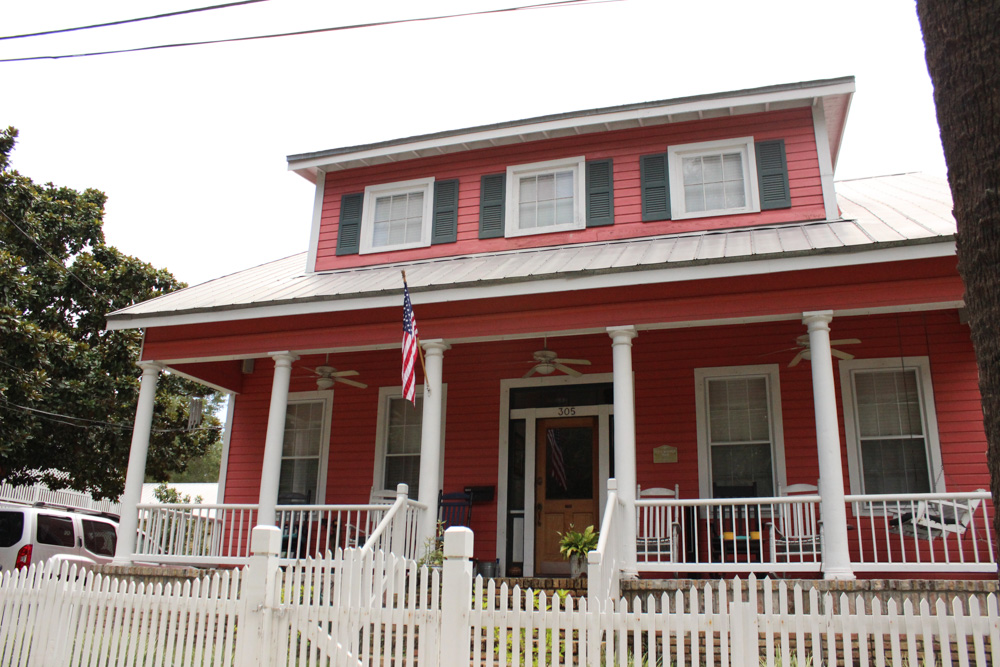 For the past seven years, Wendi Davis, the membership and marketing coordinator for the Pensacola Historical Society, has worked tirelessly behind the scenes to audition and coordinate the dedicated volunteer guides who lead the Society's tours; yet she is no stranger to things that go bump in the night. Last year her office relocated to the Children's Museum, located at 115 E. Zaragoza Street, which was originally built in 1855 and once housed a saloon and the Pensacola Historical Museum. On occasion, she would hear strange noises and elevator doors mysteriously opening and closing, but one night, around 11:00 p.m., Wendi was alone in the museum working on an exhibit, when an unfamiliar male voice whispered over her shoulder, "Wendi." The hair on her neck stood up; needless to say, she quickly packed up and called it a night!
Several of the tour guides have also had unnerving experiences. Beverly Stagg is a retired business educator and administrator from Pensacola's George Stone Technical Center; she has led both the north and south Seville tours for the past fourteen years. One night in particular, Beverly's tour group had quite a scare at the salmon-colored Kennedy House on S. Adams Street. When they arrived, the front porch was festively decorated with Halloween novelties, including a ghost decoration that dangled below a barely rotating ceiling fan. As Beverly stood with her back to the house, she was talking about the woman who had once lived there and died tragically when her husband pushed her down the staircase in a jealous rage. Seconds later, several screams erupted among her group as the ghost was suddenly sucked up into the ceiling fan, despite the eerily still night air.
This wasn't the first petrifying porch incident encountered by a guide at the Kennedy House. One night, a colleague of Beverly's was about to lead her group onto the porch, when she heard a menacing male voice say, "Don't bring those people on my porch!" Not only did she comply, but she also quit leading that particular tour and never set foot near the Kennedy House again.
Last October, my husband, John, and I took the south Seville tour, which Beverly happened to lead. One of our first stops was the beautiful white wooden Old Christ Church, located at 405 S. Adams Street. Beverly said that, back in the early 1800s, three of the church's rectors (ministers) had died—two from yellow fever, and the other from consumption—and were buried underneath the church.
In 1988, the University of West Florida's archaeology department conducted a dig to excavate the church's graves, and, although the bones had been disturbed, three sets of remains matching the rectors' descriptions were confirmed. Once the project had been completed, the rectors' remains were placed in separate caskets and a funeral was held for their reinterment.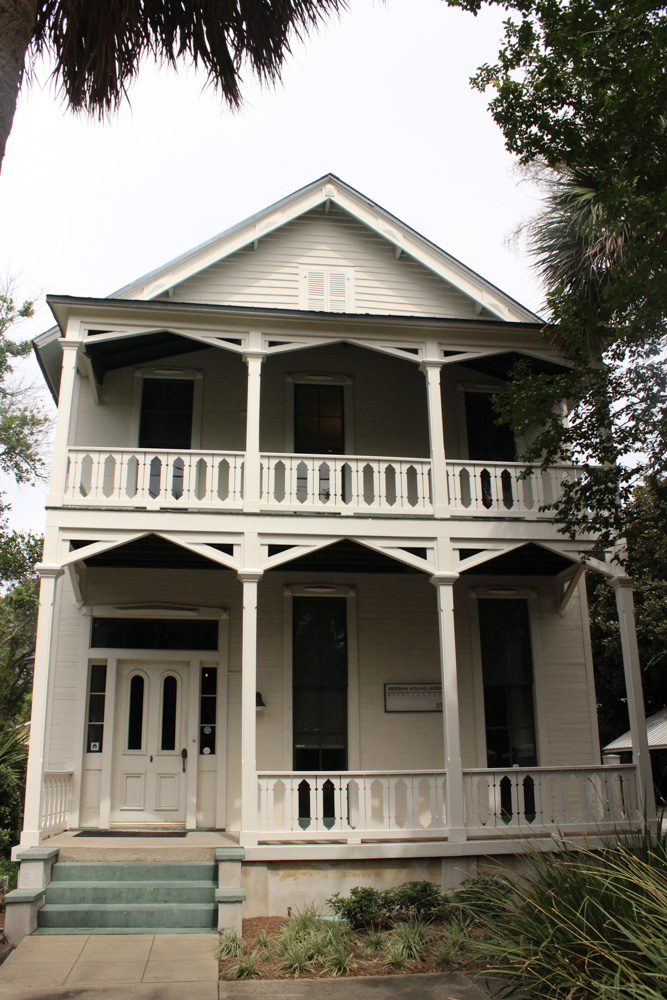 During the funeral procession, one of the students who had worked on the excavation noticed something peculiar: walking in line were three men he had never seen before. They were dressed similarly, in long robes with long scarves, and carrying what appeared to be Bibles—and they were barefoot. The student was distracted for a few seconds; when he glanced back, the men had all vanished! He mentioned the strange men to several other attendees, and surprisingly, none recalled ever seeing them.
After the ceremony, the student spoke with the church's current rector about the bewildering incident and described in detail the three men and their attire. The rector said the men's physical descriptions fit what he knew of the reinterred men, and their clothing was customary burial dress for rectors of that time, especially the bare feet. Possibly most fascinating, the student had no way of knowing this unique burial custom.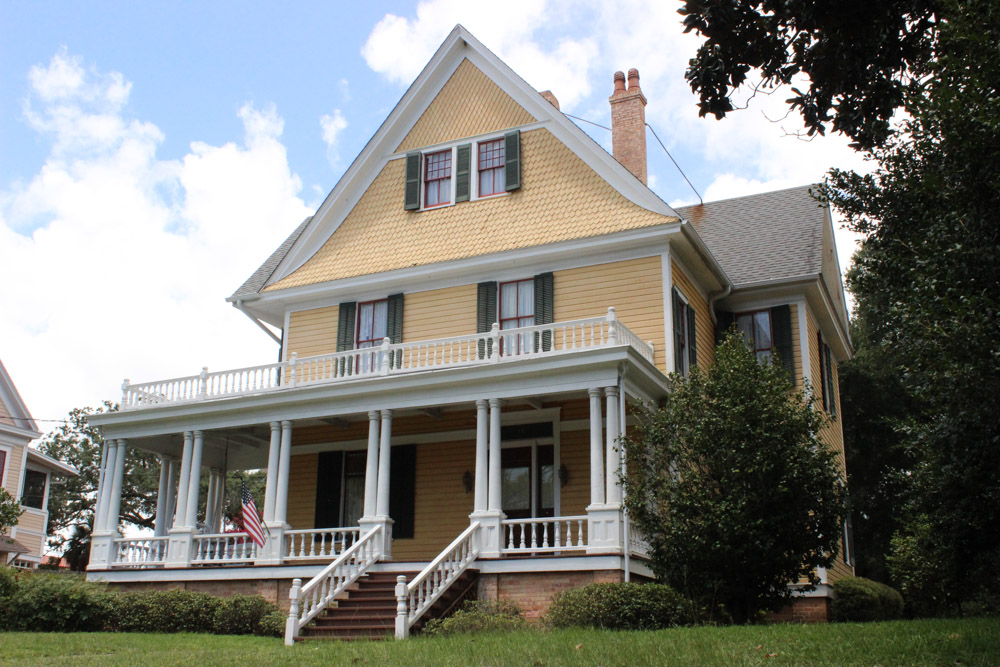 Bizarre occurrences have also been reported at the rambling Lear-Rocheblave House, located around the corner on E. Zaragoza Street. Tugboat captain Benito Rocheblave and his wife brought up their five daughters in the house from 1897 to 1910. Years later, in the mid-1900s, the then homeowner gave tours of his house, except for the upstairs bedroom on the left side of the house, which he always kept locked. After the Pensacola Historical Society took ownership, the house underwent renovations. One day, when a painter was on a ladder outside the mysterious bedroom, he looked through the window and saw a young woman dancing—and she was transparent! The painter quickly descended the ladder and gathered the other painters to inspect the home's interior. The house was empty, the back bedroom included—except for the scent of sweet perfume.
In 1988 another bone-chilling incident happened in the Lear-Rocheblave House. Before the rectors were reburied at Old Christ Church, their remains had been placed in separate coffins and temporarily kept in the house, which was kept locked and secured with alarms. Nonetheless, one morning the bones were discovered to be disturbed, yet all the security devices remained intact and tamper-free.
Located across Seville Square, at 312 S. Alcaniz Street, is The Gray House, believed to be one of Pensacola's most haunted houses. Beverly says it's her favorite house because of its plethora of paranormal activity: unexplained blasts of cold air, chairs that roll across the floor by themselves, and a medicinal ointment odor wafting through the air, which she has smelled. Beverly once met a woman whose friend had stayed in the house numerous times as a child when her grandparents lived there. One night, after the granddaughter and her cousin had finished playing records, they unplugged the record player and put it away. A little while later, the player incredibly began playing again. The girls were so scared that they hid under the bed.
The Gray House's resident spirit is believed to be that of Spanish sea captain Thomas Moristo, who lived there from 1718 to 1803. By most accounts, Thomas has been regarded through the centuries as a good-natured, protective soul who's fond of the ladies. Heffernan Holland Morgan Architecture, P.A., has occupied the building since 1988. Scott Holland, a partner in the architecture firm, vividly recalls approaching the house once and seeing in one of the windows a distorted, elongated figure wearing period clothing. He also says that, upstairs, unexplained heavy footsteps and doors opening and closing have often been heard, primarily in the evenings when Thomas typically likes to play.
Several years ago, a young architect who worked in the house would often arrive in the morning to discover all his drafting tools missing. Days later, the tools would mysteriously reappear. A clairvoyant, who accompanied Syfy's Ghost Hunters crew, investigated the house and may have solved the mystery, saying that Thomas doesn't like work. These days, Scott and fellow architect Philip Morgan say Thomas's activity has calmed considerably. Maybe the 210-year-old bachelor has finally decided to settle down!
Twenty years ago, when Sandra Espy's daughter Eliza was six years old, something peculiar happened while she was playing in the storage room of her mom's store, The Mole Hole, a circa-1780 house located at 425 E. Zaragoza. Eliza told her mom that she had a new playmate and described him as eight to ten years of age and wearing knee-length pants, a vest, and a flat hat. Sandra's interest was rightfully piqued, since she knew her daughter had no knowledge of children's clothing from the turn of the century.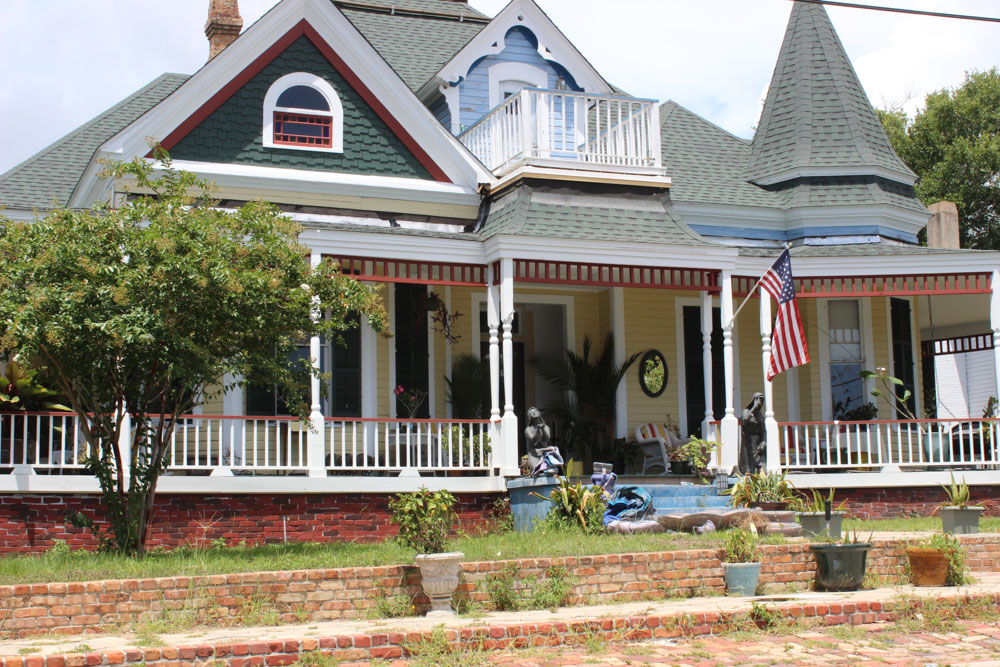 Although Eliza never saw her unusual playmate again, Sandra said that several other children who have visited the store have made comments about playing with a little boy. Marsha Nielsen, who has worked part-time for Sandra for the past twenty-five years, said one morning they came in and discovered their Christmas display was strewn about as if a child had played in it. Astonishingly, small handprints were visible in the artificial snow.
Perhaps the Mole Hole's prankster is the "Little Boy Lost," who in the early 1900s lived a few blocks away at 433 E. Government Street. Sadly, one day he disobeyed his mother by swimming in the bay and drowned in some riptides. Although his house is now occupied by attorney Lisa Minshew, her paralegal, Theresa Williams, says the little boy is definitely still present in the house. In the past seven years that Theresa has worked there, she has often heard footsteps running up and down the stairs and doors slamming. If scolded, though, he's been known to quiet down.
A few years ago, while guide Betsy Woolley was talking about the little boy, pebbles mysteriously pelted the backs of the legs of those standing to the rear of the group. Those affected said it was as if a mischievous child was trying to get their attention.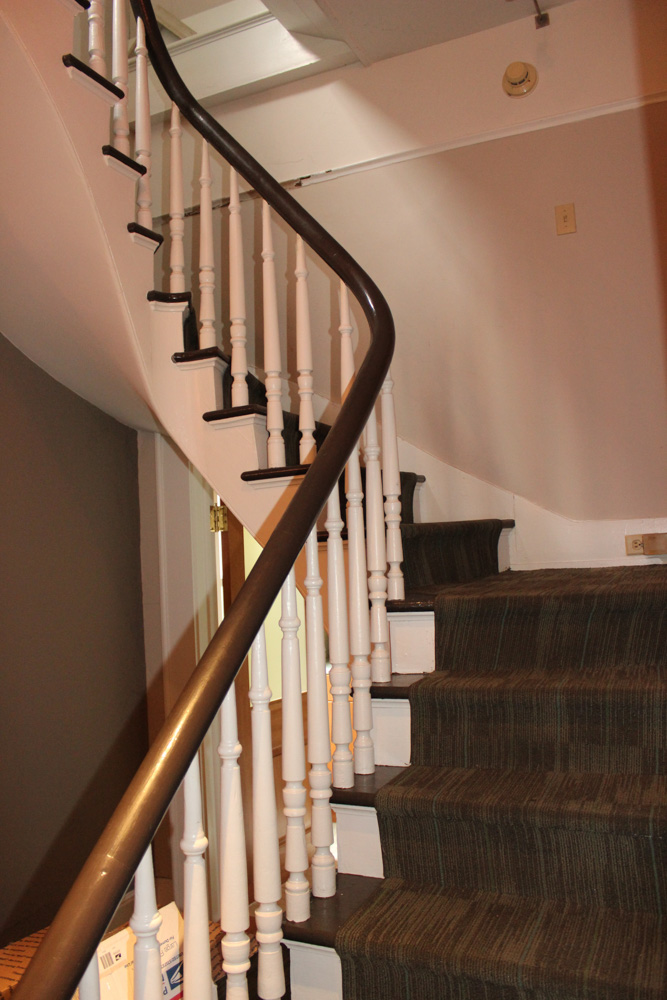 Pensacola's tales from the grave stretch up North Palafox into the chilling North Hill district, which dates back to the late 1800s.
Pensacola's tales from the grave stretch up North Palafox into the chilling North Hill district, which dates back to the late 1800s. Ride there aboard the aptly named "Tram of Doom," which operates as part of the Pensacola Historical Society's haunted history tours and on the same dates and times as its walking tours. (Adult tickets are $16; kids aged twelve and under are $8.)
Massage therapist Tamara Roberts has led North Hill's tours for the past fourteen seasons and adores "her ghosts," referring to them as old friends. One of Tamara's favorites is Fred, which is the name that a young family, who moved into 14 West Gadsden Street in the 1970s, gave to their unknown entity. Most likely, "Fred" was former homeowner Thomas Finch, who died in 1908 during a flu epidemic. As time passed, Fred became an endearing member of the family, which may explain why he did something shocking when a visiting aunt had long worn out her welcome. The couple suspects that Fred overheard them discussing the irritating situation, because that night the auntie awoke to a heavy, angry presence pinning her down to the bed. Her hellish ordeal lasted until dawn, after which she immediately packed up and fled!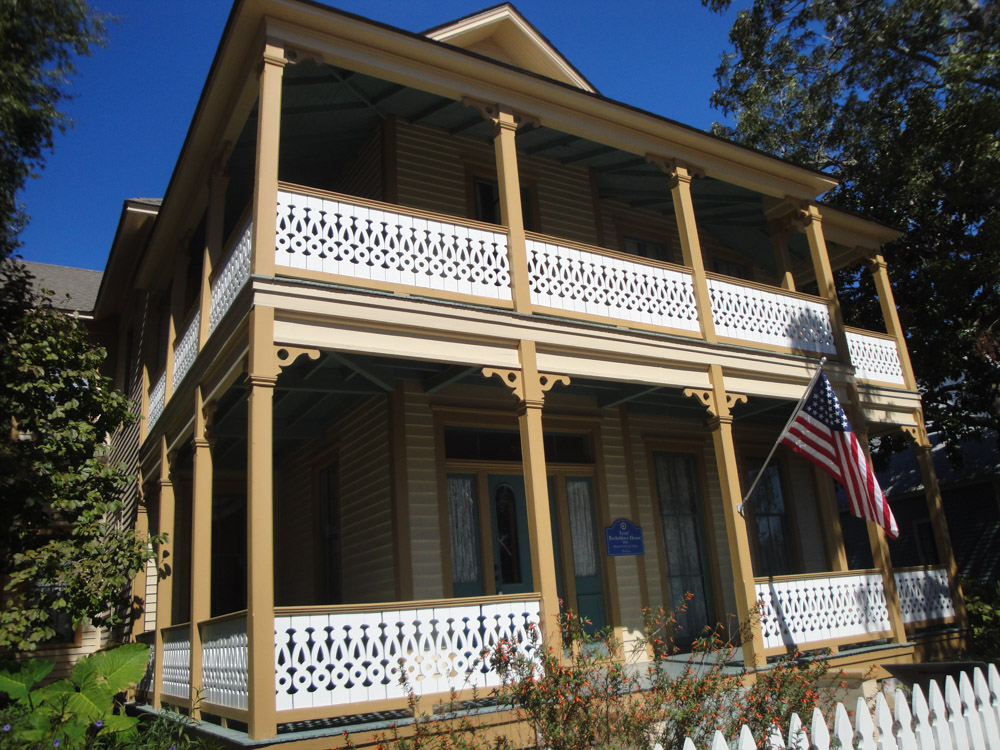 Another spooky house that Tamara loves is 18 West La Rua Street, whose cheerful yellow facade belies a sometimes-tumultuous interior. Replaying like an old movie, a dozen or so British soldiers suit up and rush through the main part of the house as if they have been called to arms. The longtime homeowners, who ironically are British expats, speculate that at one time a wall from the nearby ruins of Ft. George extended up to their property, providing a plausible explanation as to why their gossamer soldiers are visible only from the knees up.
The British may be forever coming, but it's the officer who thinks he rules this La Rua Street roost. The homeowners fittingly call this apparition "the Officer" because he appears dressed in a riding cape and hat and has facial hair indicative of a soldier of rank from the Civil War era. "The Officer" also exerts serious attitude, often stomping through the house and glaring defiantly. One day, the neighbor's gardener was planting flowers and had an eerie feeling that he was being watched. When he looked over at his neighbor's house, he saw "the Officer" peering from a window, intently scrutinizing his work.
If you're thinking Tamara's tales sound far-fetched, think again. Unbeknownst to Tamara at the time, the homeowners of both these houses took her tour. They didn't reveal their identities until after she had finished talking. In both instances, her surprise guests validated her stories as absolutely true. In fact, when the tram stopped in front of their house, the couple from La Rua Street added that they saw "the Officer's" shadow in one of the windows.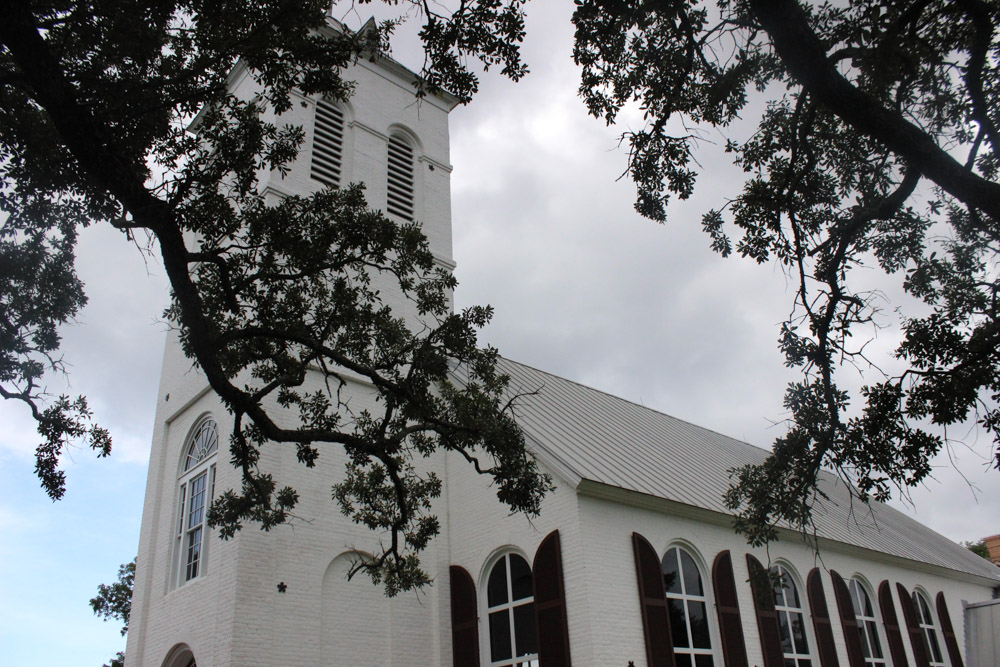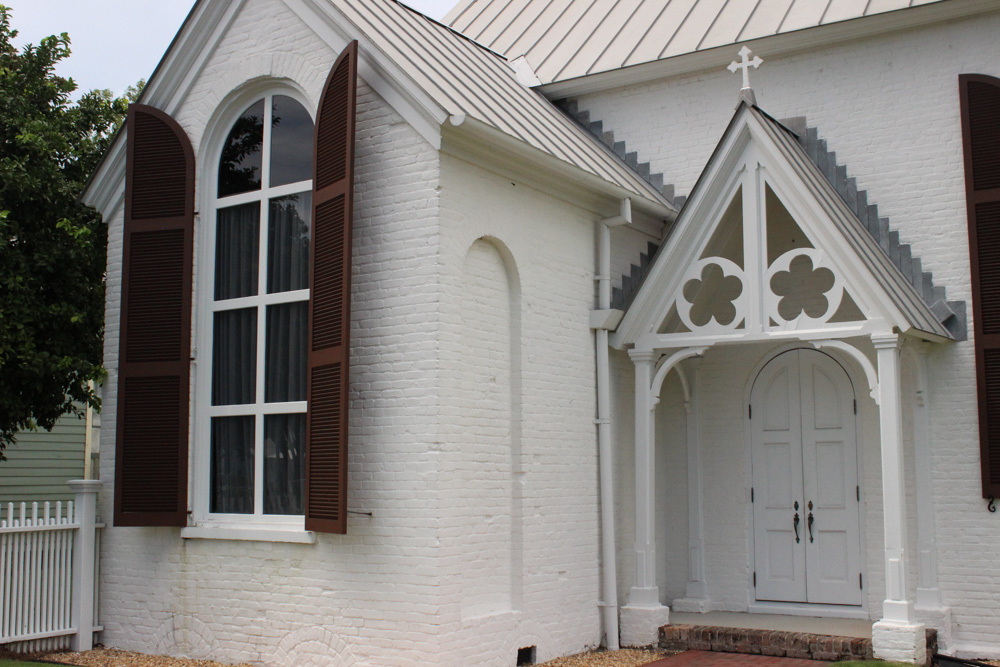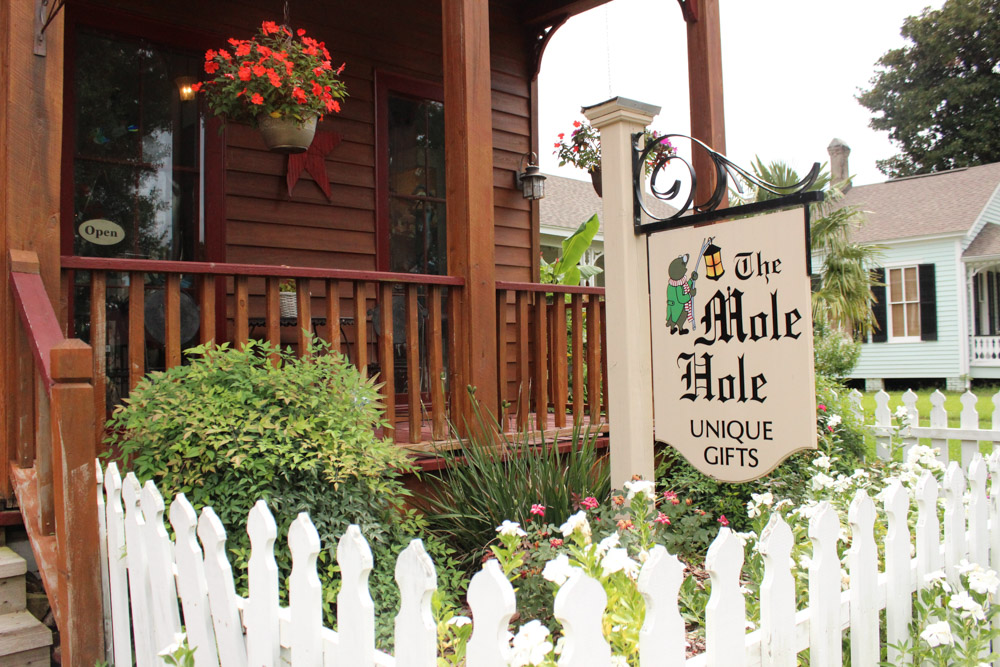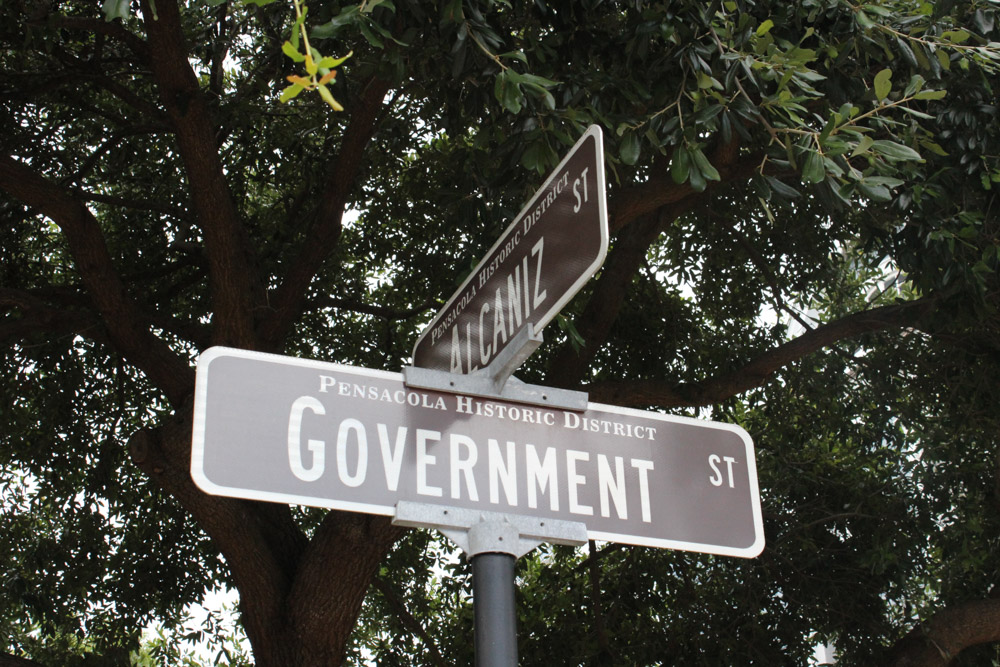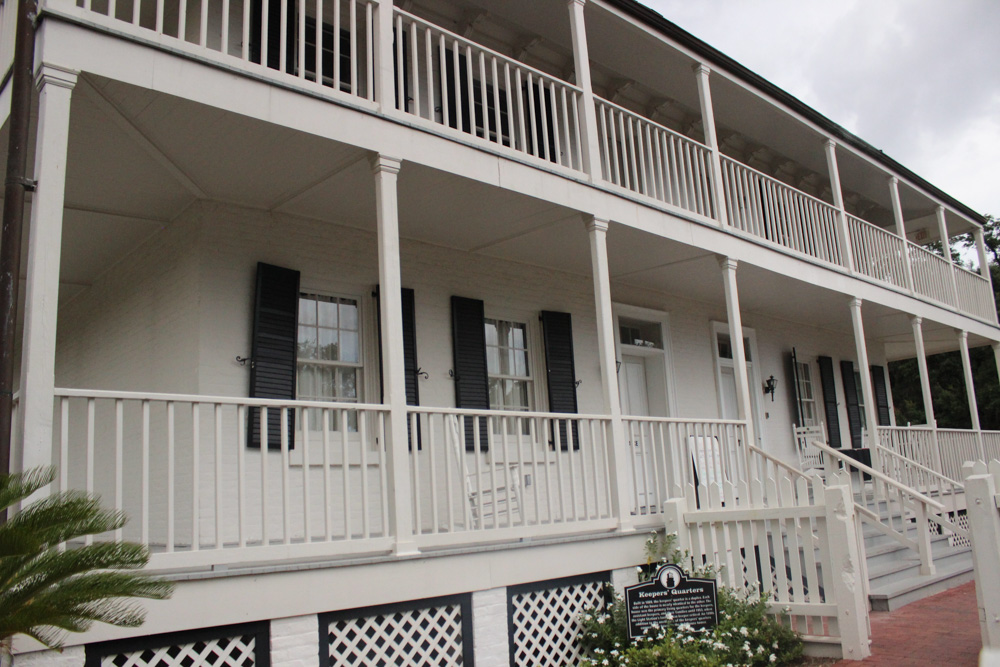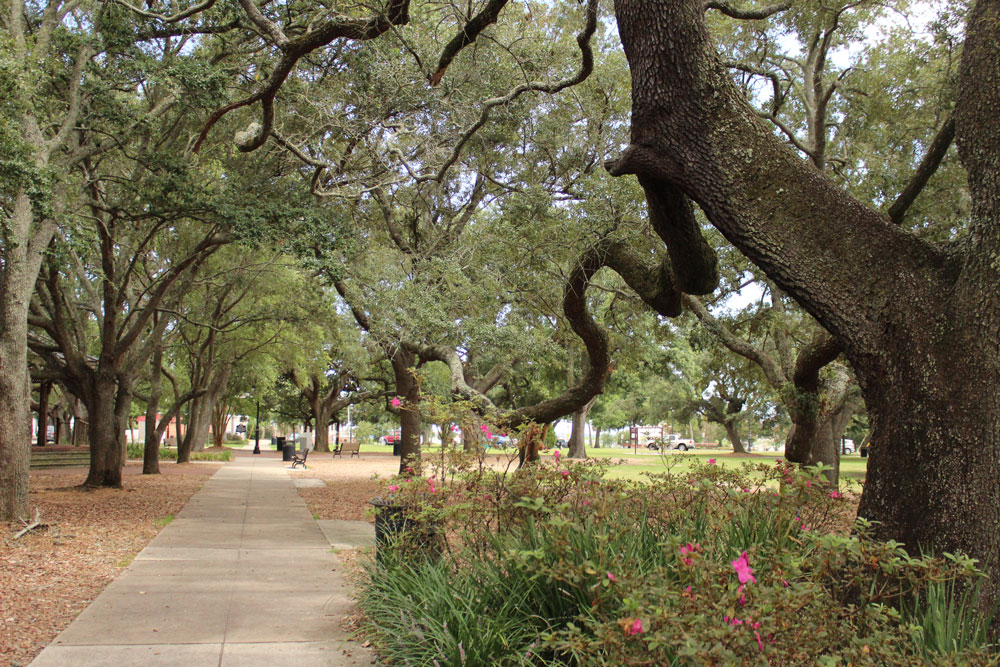 Pensacola's haunting extends well beyond its downtown limits. Apparitions have long been sighted at Ft. Pickens on Pensacola Beach, where, throughout the Civil War, Union soldiers remained to fend off Confederate attacks. The lighthouse at Pensacola's Naval Air Station is reputed to be one of America's most haunted, according to the Travel Channel and Syfy's Ghost Hunters (the Atlantic Paranormal Society). Up to eight spirits roam its creepy 1869 Keeper's Quarters. The base courthouse was the officers' club in 1924, and the rattling of poker chips is often heard at night; that pales, however, next to the yelling, door slamming, and terrorizing that occur in Quarters A, whose poltergeist remains furious that he has died of yellow fever.
As we approach the season of ghosts and goose bumps, keep your eyes, ears, and mind open. Whether in historic Pensacola or in your own backyard, you never know when or where you, too, may experience something frighteningly freaky that boggles your mind. If you already have, please share your story with me at kim@travelplanners.net.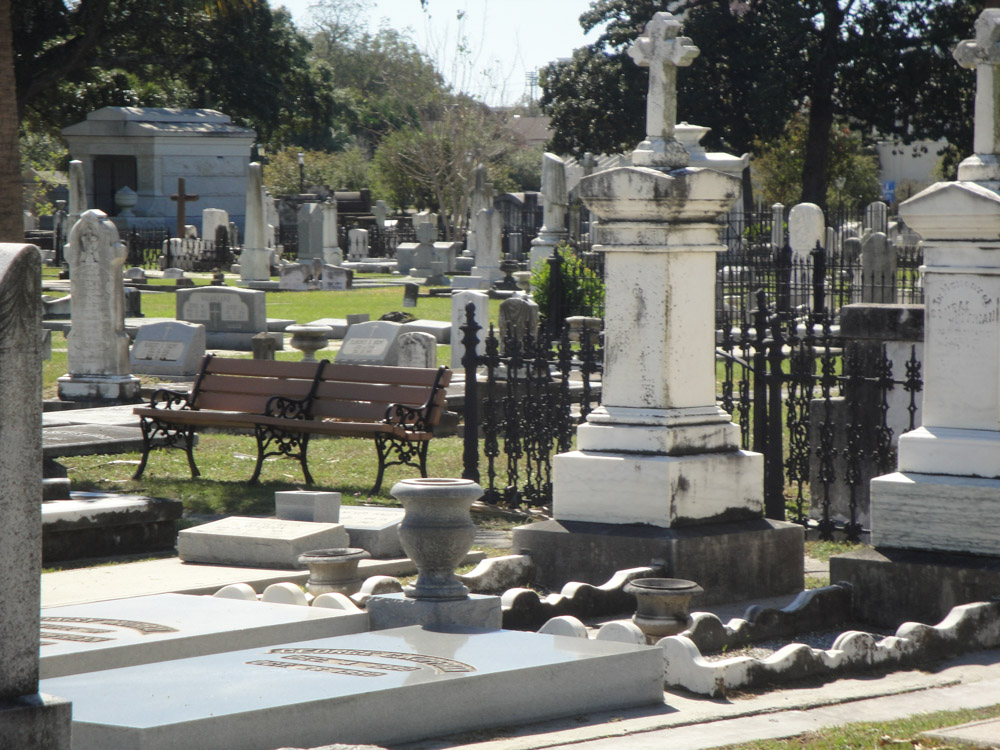 — V —
ARTICLE CATEGORIES