By Bob Brown
We have all heard that "Information is knowledge" and "Knowledge is power"; these words have never been truer than in today's world of e-marketing. As vice president of creative services for Cornerstone Marketing & Advertising, Inc., one of my responsibilities is to develop electronic marketing (e-marketing) strategies for our clients. Creating comprehensive programs to manage data to achieve increased market share is at the forefront of my mind on a daily basis.
Our clients vary, from the movie industry to real estate sales, and each requires a different solution for attaining results. Though methods for taking advantage of the Internet through e-marketing are becoming increasingly sophisticated and, in many ways, easier and cheaper to use, the old-school marketing fundamental of message crafting still applies.
With this article, I hope to give more insight into the world of e-marketing by lifting the veil of complexity that typically surrounds this relatively new method for promoting business. I will look at some of the most common forms of e-marketing, discuss how each can benefit an overall marketing plan, and offer some practical advice based on my experience as a professional in the industry.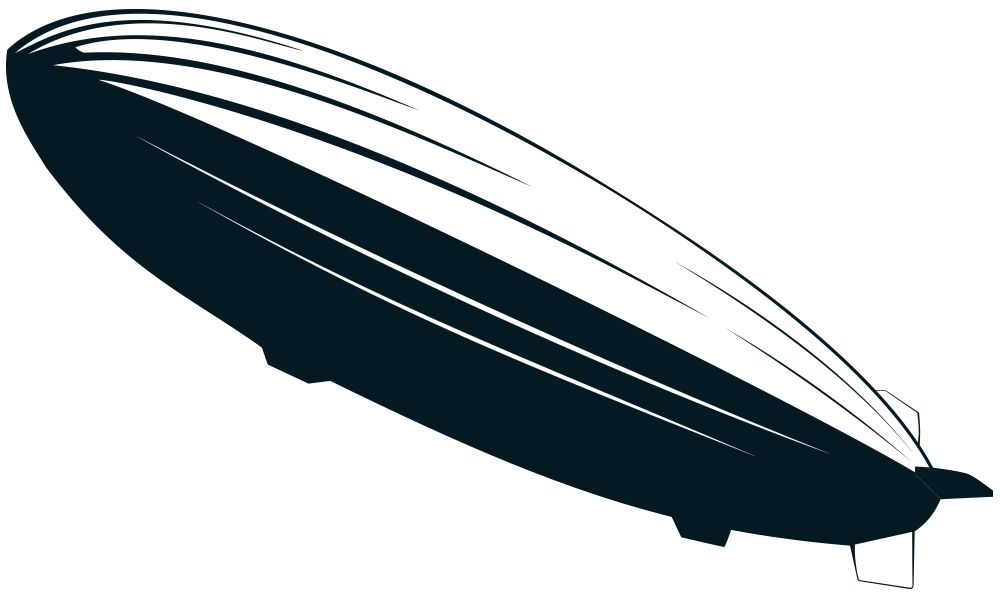 The Big Picture
E-marketing is the marketing of goods and services over the Internet. Over the past decade, a paradigm shift in company budgets has made e-marketing an integral part of every business marketing plan. This trend is expected to continue as the hands of technology gain a firmer grip on our everyday lives.
For business owners, the plethora of e-marketing solutions can sometimes seem overwhelming. Internet trends come and go so fast that it seems almost impossible to keep up with them. However, by keeping your head about you and practicing good business sense, e-marketing tools can be leveraged to improve the bottom line.
At the core of e-marketing is the practice of collecting and analyzing data. All e-marketing components discussed in this article are capable of producing a wealth of data. Analyzed correctly, the data have the potential to enlighten a business with knowledge of its customers and their behavior. By better understanding its customers and what they want, a business may develop marketing strategies that are more targeted, more efficient, and more productive.
Social Networking
You've probably heard of Facebook and MySpace—possibly even Twitter—the social hubs on the Internet, where people go to stay in touch and interact with one another by sharing stories, photos, games, and, sometimes, intimate details about their lives. These free online services have attracted millions of users and continue to grow. Businesses have been scrambling to jump on the bandwagon to establish their presence in these online communities or to take advantage of the advertising opportunities that these kinds of services offer.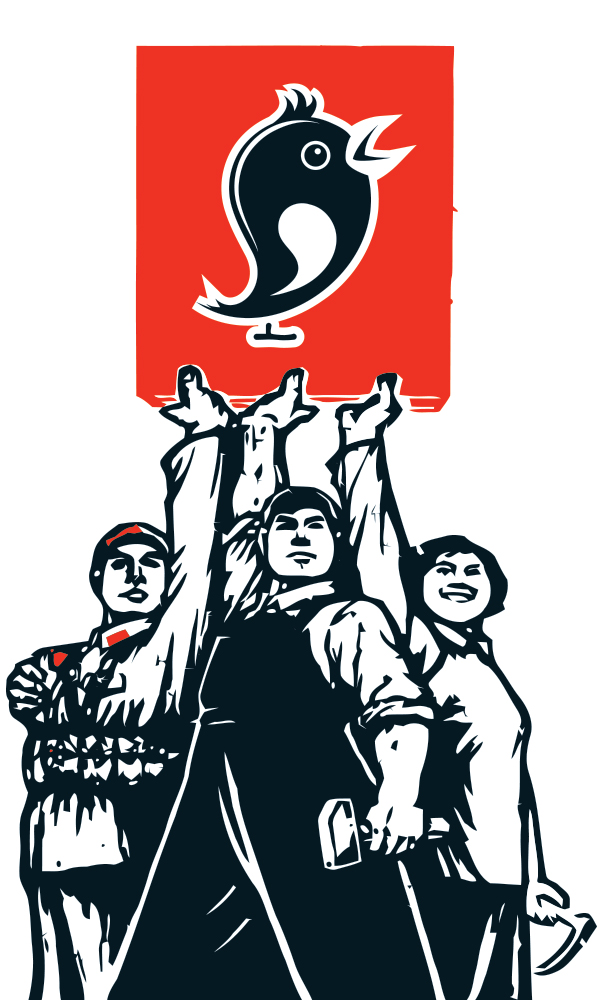 The Front-Door Approach
In order to gain access to the large number of users within social networking services, many businesses are now taking advantage of the front-door approach of establishing a presence for a business within the social networks. By utilizing the free tools provided by these services to insert a business profile into the network, businesses can take advantage of the same communication tools that are enjoyed by the very customers they seek. This can be an effective way of communicating with customers directly and to get those same customers interested in the messages being created. For that reason, social networking is becoming a very popular public relations tool.
Did I mention it is free? Creating a profile within most popular social networking services does not cost the user anything. A business can create a profile within the constructs of the established system; take advantage of the communication tools, storage space, and access to consumers within the network; and potentially generate an online community of interested customers with which it can communicate directly—all for free... or is it?
While social networking services are bearing the brunt of the overhead by providing all of the tools, those tools are not effective without an investment on the part of the user—an investment of time. While the tools are easy enough to use, it is surprising how much time and energy it takes on a daily basis to generate content, manage feedback, and experiment with methods for growing your audience. While the frequency with which a profile is updated can affect whether users stay or go, if the quality of the message is poor, the frequency won't matter... users will just remove themselves from that social network.
Be careful not to put all your eggs in one basket, so to speak. Social networking is simply one tool that, if used, should be only a portion of the overall e-marketing strategy. Before jumping in, a company should develop a strategy of how to incorporate social marketing into its overall marketing plan. Determining how much time to invest in such a tool really depends on the type of business for which it is used. Some businesses are better suited for taking advantage of social networks than others.
E-Blasts
The e-blast (the practice of sending out scores of e-mails to people's in-boxes) is not a new enterprise, but it can be quite daunting for the inexperienced. E-blasting is one of the most powerful of the e-marketing tools available in that almost every person on the Internet uses e-mail on a daily basis. Additionally, almost every aspect of the process can be tracked, analyzed, and adapted, making this medium very flexible.
Obviously, to begin an e-blast campaign, one must first have a list of e-mail addresses. Adding an e-mail sign-up form to your website is a great way to start building your e-mail database. People often join an e-mail list because they enjoy the convenience of having information delivered right to their in-box without having to look for it. If people are willing to provide their e-mail address, it is likely that they will provide more information about themselves. While an e-mail address is all that is required for sending an e-blast, analyzing other demographic details that potential recipients provide can determine what types of e-blasts to create and to whom they should be sent.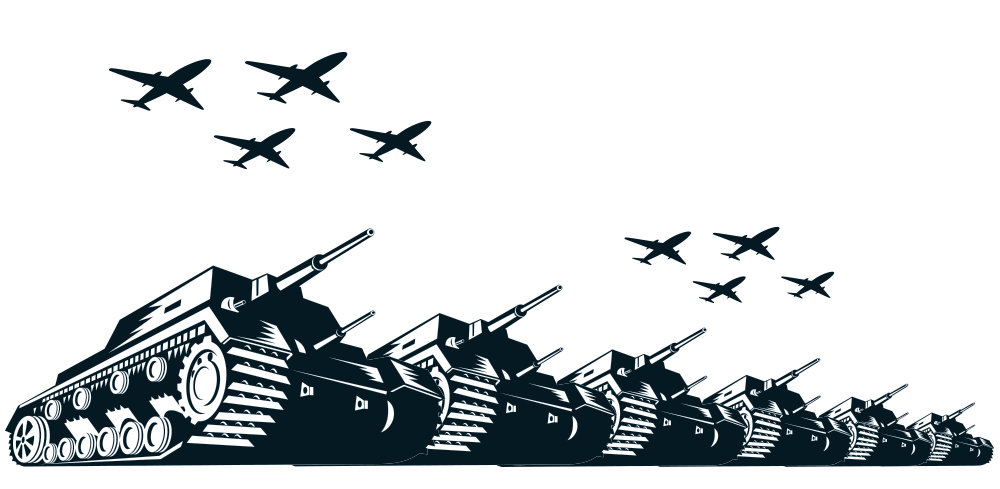 Sending e-mails to a small list (under 2,000) from your office can work fine, but the added-value tools provided by e-mail services typically makes the extra cost worth it. Services such as Constant Contact, VerticalResponse, Campaign Monitor, and StreamSend provide their clients with online tools and information for making the process of sending bulk e-mail more manageable and more profitable. They have powerful features that allow for the organization of subscribers, automatic removal and tracking of unsubscribers, templates for quickly building e-mails, delivery reports, and much more.
With such sophisticated tools at hand, it becomes more efficient to create targeted messages directed at certain segments of an e-mail database. Targeted messages are likely to be more successful because they allow an e-blast campaign to serve the needs of consumers more effectively by providing them with information that caters (more closely) to their specific interests. As with anything, when it comes to planning an e-blast, there is a right way and a wrong way to do it. The wrong way can create some very negative effects, which are hard to overcome or reverse. However, having the know-how and taking care to do it the right way can result in a successful e-mail marketing campaign.
The art of improving upon an e-blast campaign through data analysis is one part experimentation and two parts creativity. Experimenting with the various components of the campaign, such as trying different variations of a subject line, can often yield positive results that will help define a strategy. However, as I mentioned before, crafting a creative and enticing message that engages the recipients is a keystone to any good marketing effort.
Text and Banner Ads
Just about everyone reading this has heard of, and probably used, the popular Web search engine called Google. I will use Google as an example for the basis of the next topic—pay-per-click advertising.
When a search is performed on Google, there are two types of results that are provided—organic and text ads. Organic results are the unadulterated search results based on the keyword(s) entered by the user. However, the text ads are part of an advertising program that Google calls AdWords. Google is not the only company with such a program, but it is one of the most well known.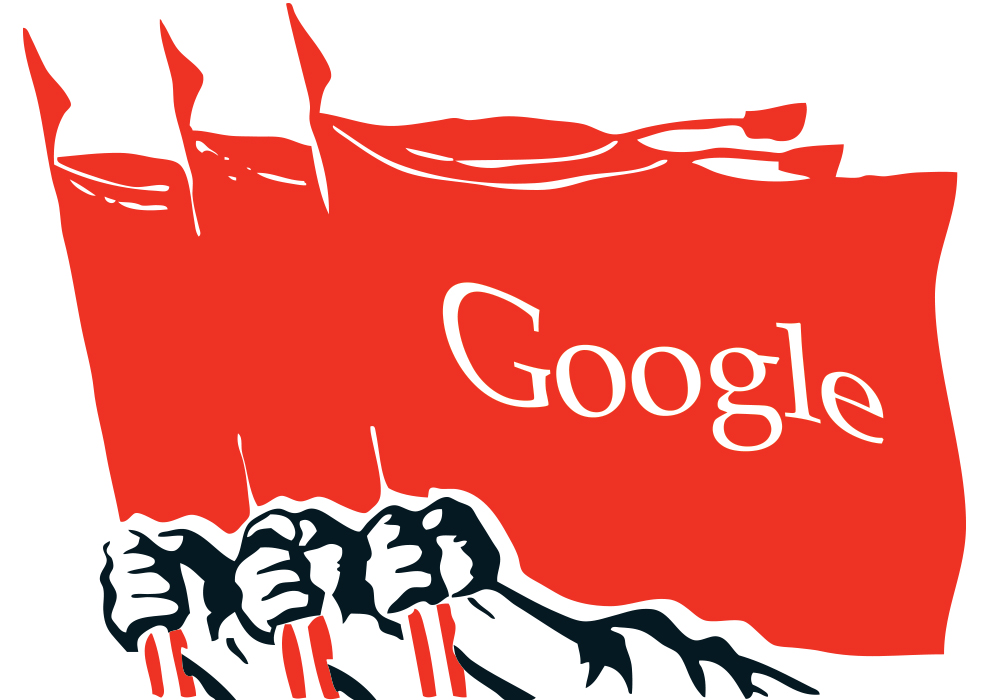 Any business can participate in a pay-per-click program like AdWords, use the tools provided by Google to create and manage ads, and have ads placed alongside the organic search results. Google then keeps track of how many people click on a particular ad, charging a fee for each click. The amount of the fee is based on a bidding system in which advertisers can determine how much they are willing to pay per click in return for being placed in an optimal position on the page and what keyword search results their ads will be placed next to. If it sounds complicated, don't worry, because it is... at first.
Some other advertising programs, like that of Yahoo, have capitalized more effectively on the traditional banner ad. One of the oldest forms of e-marketing, banner ads are a static or animated graphic displayed on a webpage that, when clicked, will take a user to a different webpage. Banner ads are still prevalent throughout the Web, but the ways in which these ads are bought, sold, delivered, and tracked have become a lot more sophisticated.
Advertising on a social network, such as Facebook, is very similar to advertising on Google or Yahoo but with one major difference. Instead of having ads placed on a page based on keywords or content of the webpage, ads are placed based on specific demographic data that are provided by user profiles within the social network. The profile data usually contain information such as age, gender, and region to help target ad placement. The more information available in the user profiles, the more targeted the ad placement can be. As an advertiser, the prospect of precisely targeting advertisements at certain segments of consumers is quite alluring.
The management tools that are provided by these types of online advertising programs are easy to use and very powerful. Potentially, advertisers can refine their advertising messages over time, based on performance, which can be easily gauged using the reporting tools provided. These reports provide a slew of information (data) that will relay detailed statistics about who is viewing and clicking on advertisements. By analyzing this data, the advertiser can track the effectiveness of each ad, which helps in the development of improved messaging when creating future ads.
Website
While some businesses may find that investing heavily in the e-marketing techniques that I just discussed is more suitable for their business model, I will discuss another common strategy involving the website. In this scenario, the website serves as the hub—sort of a "home base"—where all other e-marketing campaigns are directed.
A website typically serves as the primary location where a consumer can find information and services provided by a company. Other e-marketing components can then be fed into the website by directing their traffic to this centralized source. The benefits of such a strategy are multifaceted. To begin with, a website has the potential to serve the bulk of your customers' needs while simultaneously projecting the brand of the business. It should be ever changing and ever improving. It is available twenty-four hours a day and its willingness to serve never tires. In essence, it has the potential to be a sales team, customer service team, public relations department, research team, and brand evangelist all rolled into one package.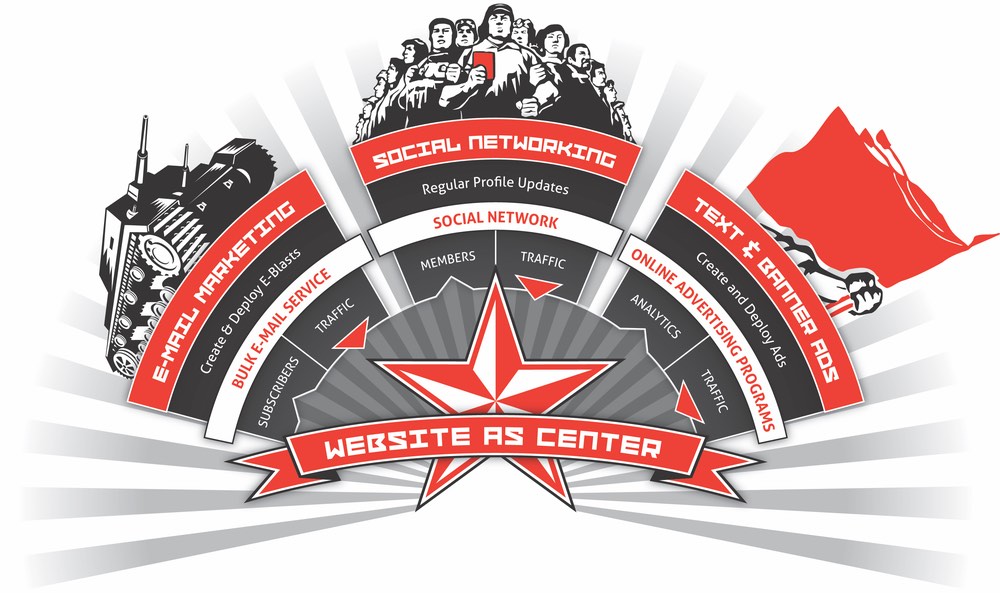 The ability to mold the website over and over again, and to change with the needs of consumers is one aspect that makes the website so valuable. While the other components, such as social networks or e-blasts, are typically constrained by the rules upon which they were designed or are deployed, the website—by comparison—is free to be almost anything and serve almost any purpose. For this reason, it is perfectly suited to serve as the center of the e-marketing sphere.
Ideally, in some form or fashion, all of the components link together and feed into the website; the latest post on Facebook, the e-blast that was deployed that morning, and the banner ads that were served (displayed) will likely all link back to the website. The website, in-turn, provides a means for consumers to sign-up for e-blasts or join a social network. By utilizing this strategy, consumers will gain the convenience of a one-stop location that they can peruse at their leisure to gain the information they seek about a particular company, product, or service.
As the central component of an e-marketing campaign, and oftentimes an overall marketing campaign, the website plays a critical role in the success of all the other components. For this reason, it is important to consider just how important an investment in a well-designed, functional, and flexible website can be. As more and more of our economic activity shifts toward the realm of the Internet, the investment in a quality website may be the most important investment a company can make from a marketing standpoint.
Personally, I have witnessed one of my client's online sales jump 33 percent practically overnight (and in the middle of "The Great Recession") simply by investing in a redesigned website (edgewaterbeachresort.com) that more effectively communicates the products and services offered. This kind of success story may not come true for everyone, but it does demonstrate how powerful this medium can be.
Conclusion
Occasionally, the Internet connection at our office will go out, and some of the younger employees will wander the office with confused looks on their faces, as if their ability to accomplish anything has been rendered utterly impossible by the lack of Internet connection. It is times like these that I am reminded just how much the Internet has become an integral part of our lives. The amount of information generated and shared on an hourly basis is utterly phenomenal, compared to the days when the electric typewriter was king, cell phones were the size of a brick, and mail couriers were in high demand.
It is apparent that the Internet's role in society will continue to become increasingly significant to the way we conduct business; and as it does, new and more sophisticated methods of communication will evolve. The question is, do you learn these new methods of communication and take advantage of the opportunities they bring, or do you ignore them in lieu of more traditional methods? It would be unwise to jump into new e-marketing techniques without understanding how they will benefit your business. It would be just as unwise to ignore their existence without at least taking the time to understand that doing so won't benefit your business.
If information is knowledge, and knowledge is power, then we are living in the most knowledgeable and powerful time the world has ever seen. Therefore, one question is paramount: how will you take advantage of the information to improve your knowledge and become more powerful?
— V —
ARTICLE CATEGORIES