By Jordan Staggs  |  
Photography courtesy of Erica Courtney
Fifteen years ago, Bill and Elizabeth Campbell embarked on the search for one of the hottest trends, chandelier earrings, for their fine jewelry oasis known as McCaskill & Company in Destin, Florida. They didn't know they would also find a cornerstone brand for their collection.
Jewelry designer Erica Courtney is known for her red-carpet presence, with her pieces being worn by such celebrities as Blake Lively, Julia Roberts, Sofia Vergara, Alfre Woodard, Sandra Bullock, and countless others. She's been called "a legend in her own time" by fellow designer Mia Katrin, who praised Courtney for her entrepreneurial prowess.
"Just like her jewelry, Erica Courtney is one of a kind," says Elizabeth Campbell. "She is an inspiration to all women with her adventurous spirit, amazing design talent, creative genius, infectious passion, and love for incredible, fabulous gems. Her jewelry speaks for itself. Each piece is adorned with diamonds as though it was dipped in diamond glitter."
Aptly named, Courtney's Drop Dead Gorgeous collection comprises every type of gemstone one could imagine in bright colors, brilliant cuts, and fully customizable options for clients who are looking for truly unique pieces. "My style is daring, adventurous, fearless, glamorous, and pretty," Courtney says. "Over the years, we've launched designs that not many people in the industry would have dared to sell because the market seemed not to be ready for them; but my clients aren't followers. They have a voice and aren't afraid to express themselves. People love different because we all are. We understand and develop their wardrobes, so it makes sense."
"Over the years, we've launched designs that not many people in the industry would have dared to sell because the market seemed not to be ready for them; but my clients aren't followers. They have a voice and aren't afraid to express themselves."
Courtney says one of her favorite lines is the Re-Purpose Re-Love program, in which she creates exciting new designs from a client's existing pieces. "I love the challenge of taking something from an old setting and transforming it into something magnificent and sentimental that my customers will treasure," she explains. "We strongly believe gemstones themselves are one of a kind, and if you add that to the passion and love we put into our designs, the final product becomes the perfect representation of what our clients have been expecting. That's why we do what we do."
For those who are looking for something new, be it for a special event, everyday wear, or engagement, Erica Courtney jewelry is a perfect place to start. "Women who wear Erica Courtney are strong, determined, and drop-dead gorgeous," says Courtney. "They can be young in their early twenties or late eighties, but they know color and good style will always be part of their lives and will represent them. We have such a broad variety of designs that it allows them to play with our pieces and be able to wear them at a red-carpet event or just every day."
Proof that Erica Courtney jewelry is an investment that many women are more than willing to add to their wardrobes, Campbell says that it's a recurring theme for her customers to buy more than one piece from the brand. "Erica Courtney customers become collectors," she says. "Her pieces are distinctively different from our other designers and get a tremendous amount of attention." That's no small feat considering McCaskill & Company carries an impressive collection of the finest designer brands, including Armenta, David Yurman, Oscar Heyman, and more.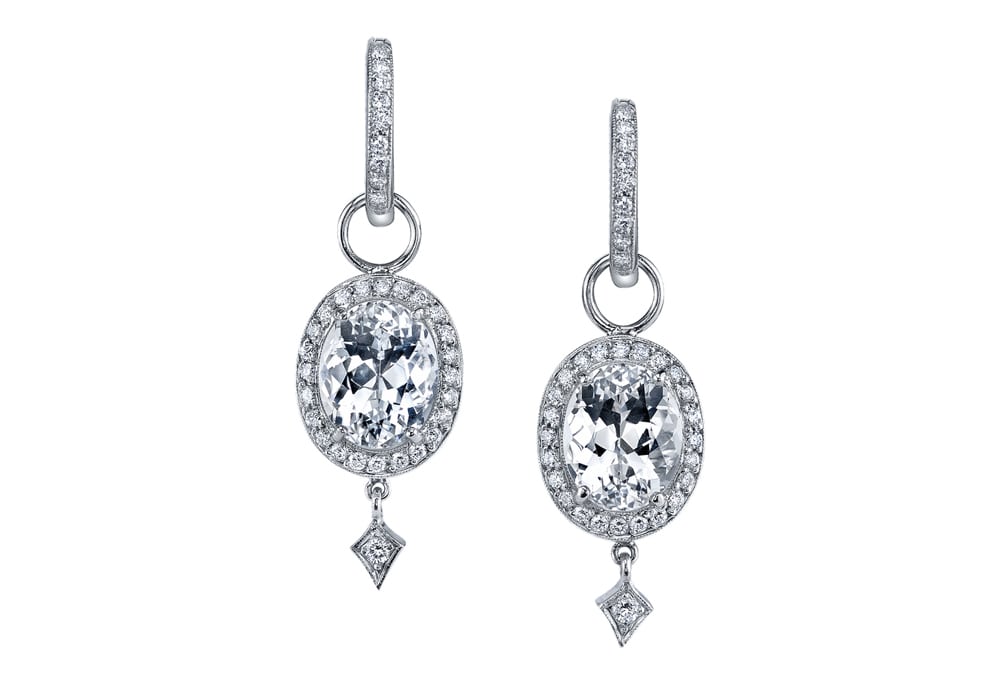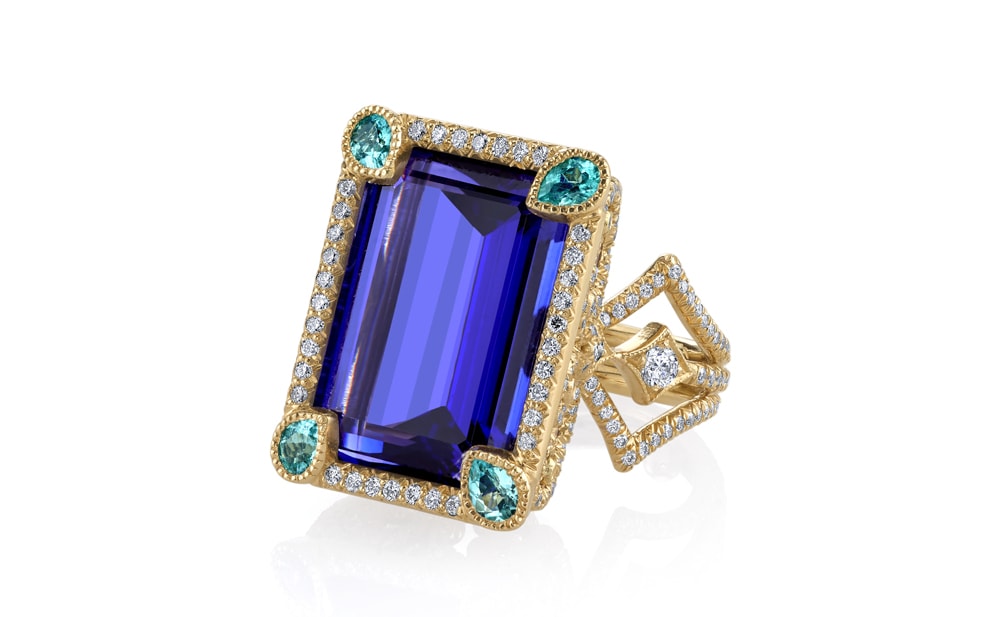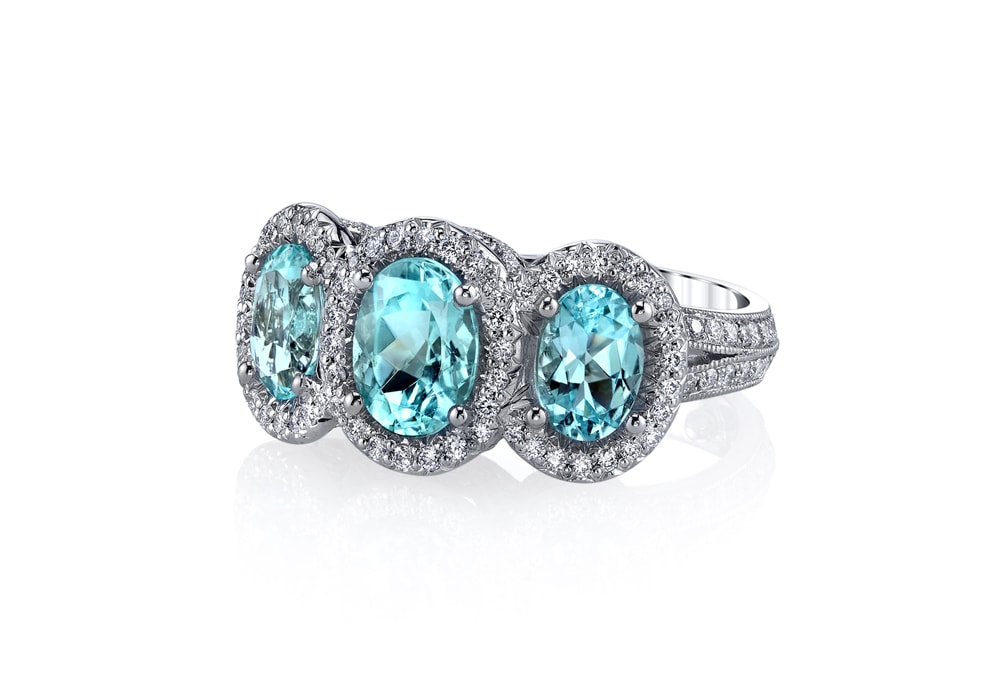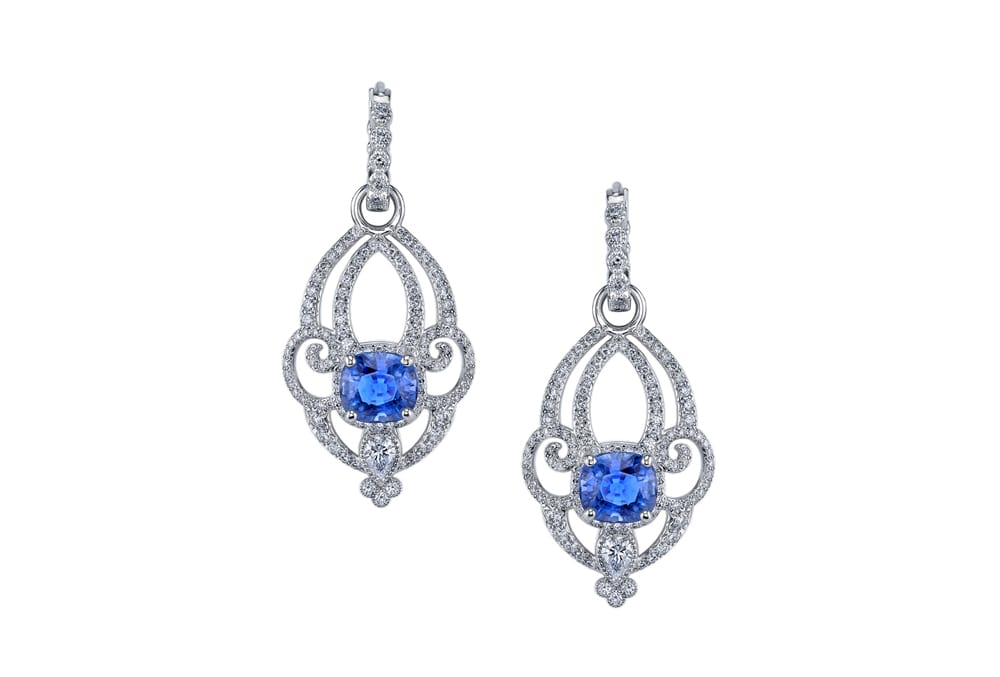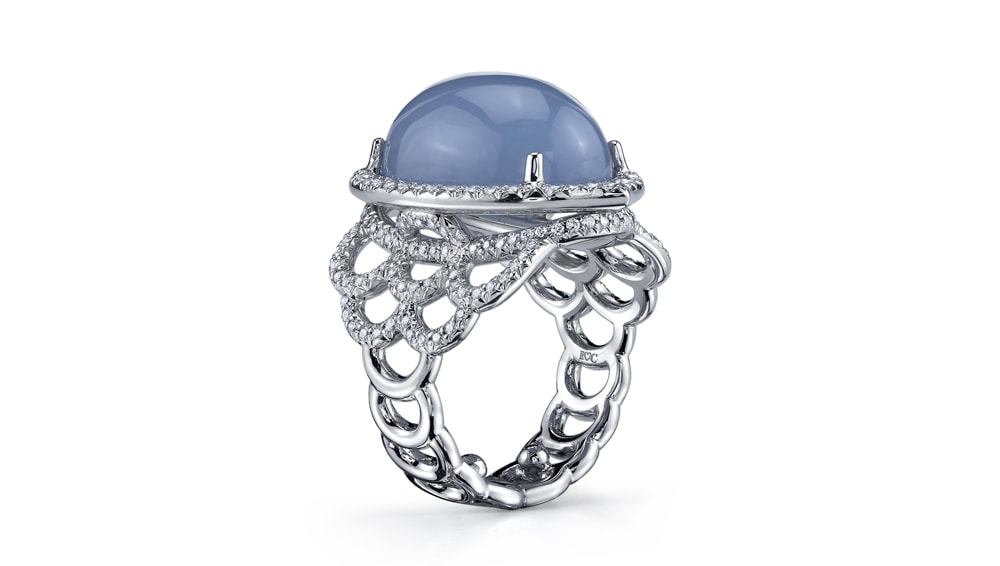 Courtney's relationship with the Campbells and their store has grown over the years, and clients who seek out her designs at McCaskill & Company can find exactly what they're looking for, as well as attend special events and trunk shows. "It's the most beautiful store I deal with," Courtney attests. "I love their taste and the selection of jewelry they represent from all over the country. They pay attention to the quality and details of every piece of jewelry. I trust in them with all my heart."
Patrons will be able to explore not only her designs but also the inspiration and process behind their creation at McCaskill & Company's upcoming event, the Erica Courtney Adventure, on November 10–11, 2017. The store's Bridal Gallery will transform into a gemological wonderland, and Courtney will share her stories of backpacking through jungles, mining in remote locations around the world, and other adventures that led her to find rare and incredible gemstones.
In addition to the Erica Courtney Adventure, Courtney shares some more exciting news about things to come: "Next year, as usual, we will be having a lot of surprises. Just to give you a heads-up, we'll start working with our new collection, Masterpieces, which will have even more detail than ever."
"We're also looking forward to another magical holiday season at McCaskill & Company!" Campbell adds.
For the gentleman looking to pop the question this year, Courtney says her brand continues to strive for emotion and beauty in each of her engagement designs. "I believe that every detail of our engagement rings enhances the uniqueness of our clients," she says. As for what's in this season for engagements: "If I could choose just one trend, it would be colored stones. Every day, more and more women are trying to find their own style, and colored stones are the ideal touch to achieve the authenticity effect."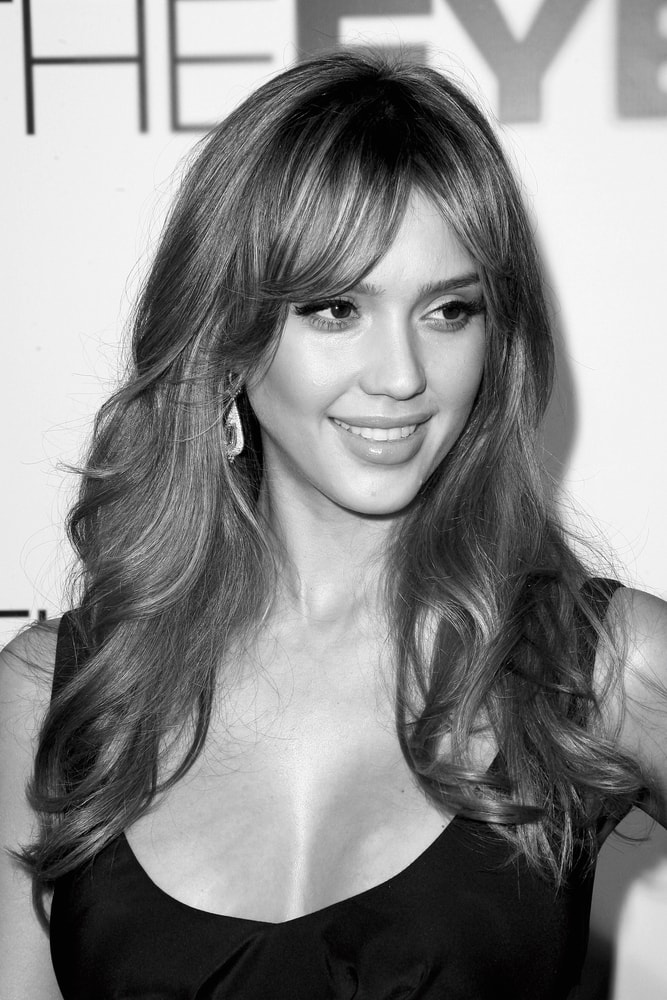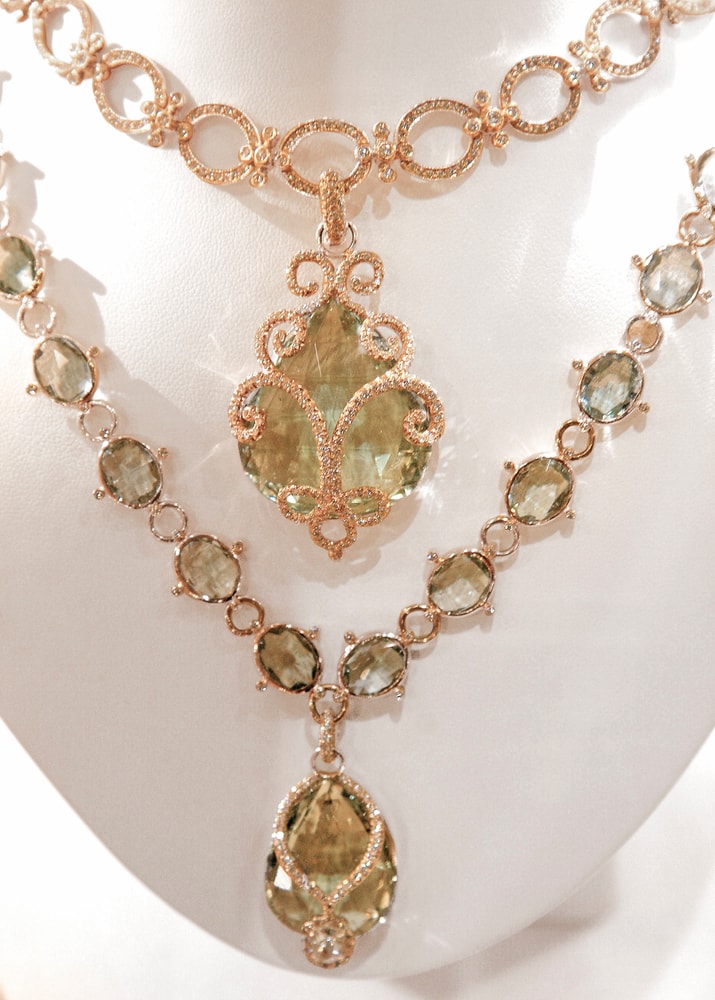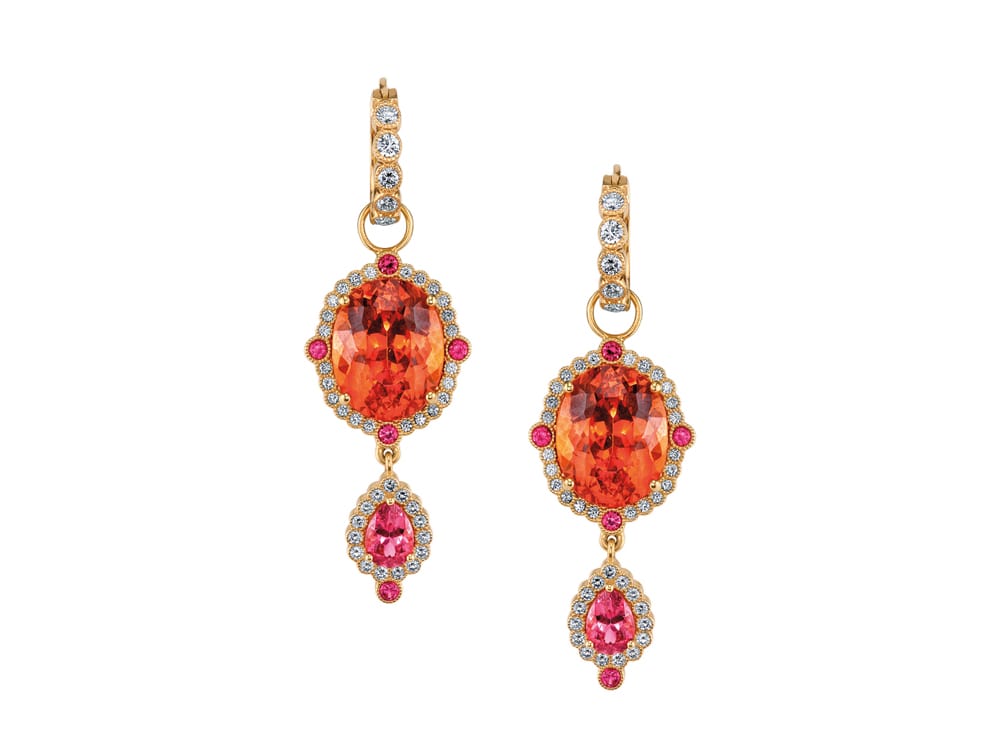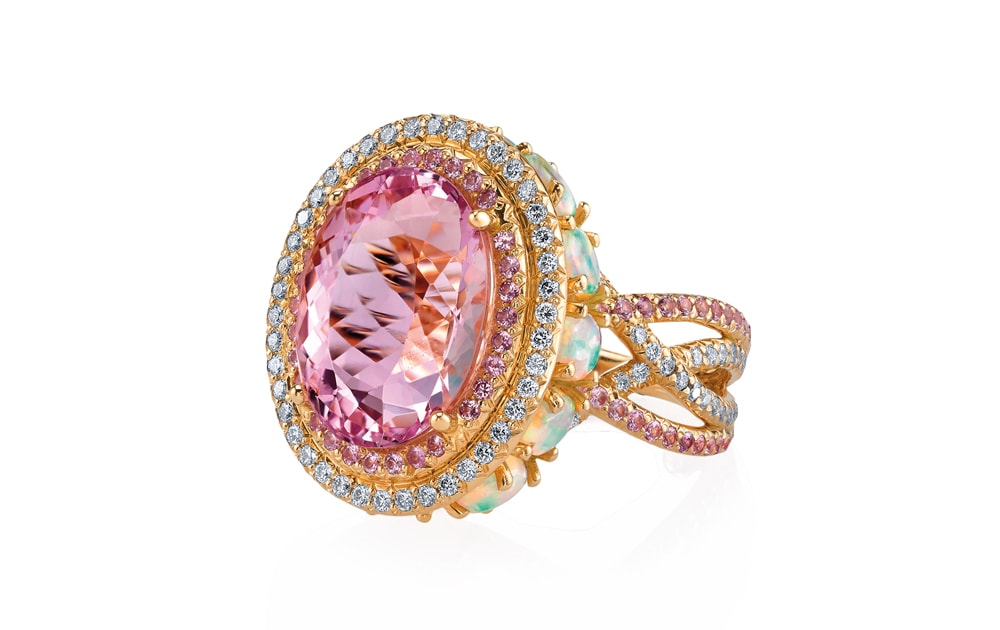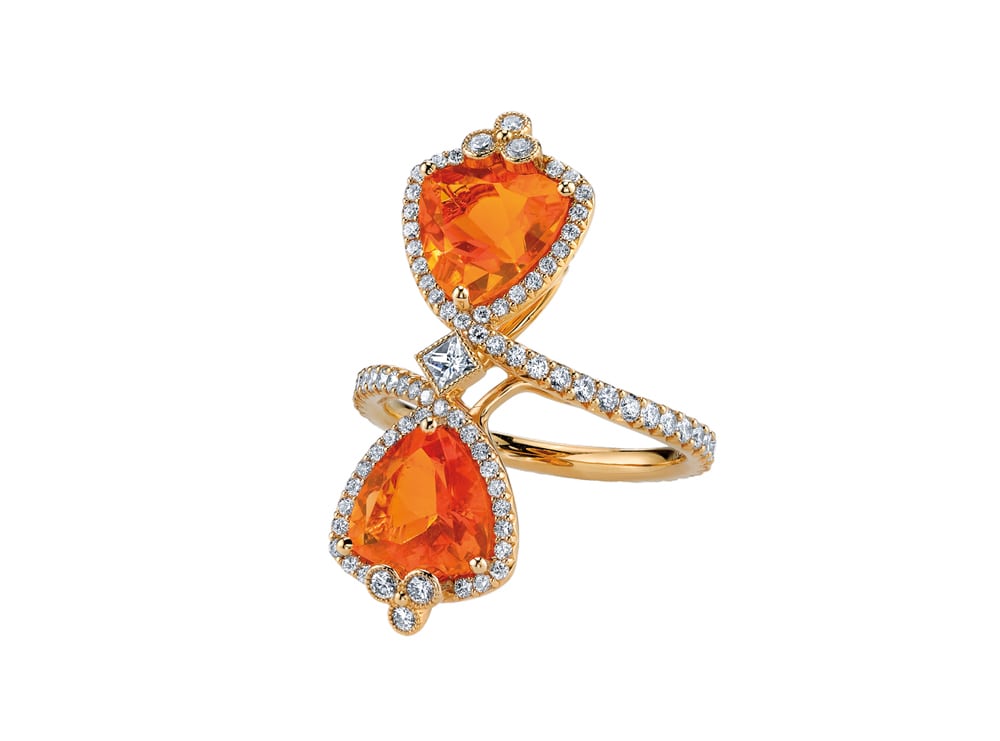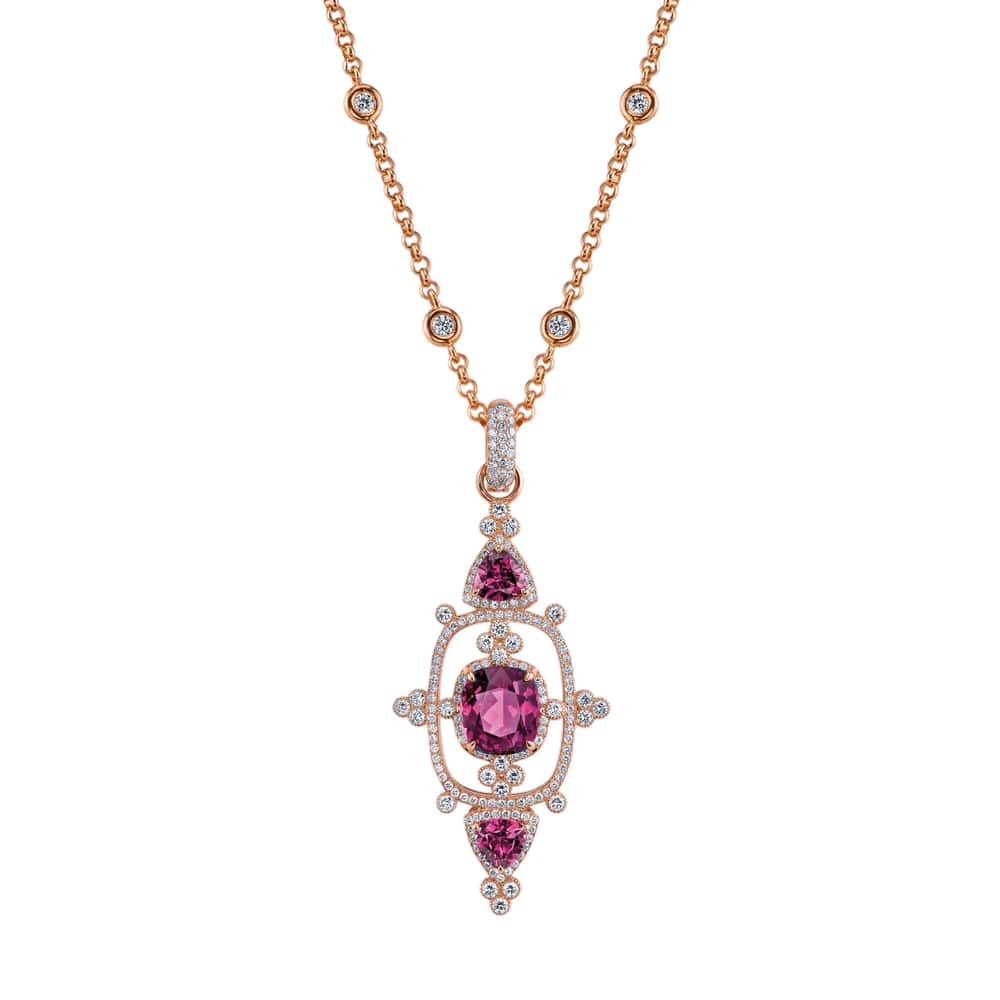 Whether you're a celebrity or a modern woman who lives and works every day in her jewelry, Campbell offers a piece of advice: the most important thing is to wear what you like and to choose designs that make you feel confident. "Although encrusted in diamonds, Erica Courtney jewelry is playful and can be worn casually, as well," she attests. "We believe that jewelry should be worn and not put away in a box. Wearing jewelry that is so beautiful brings such joy to not only the wearer but to others as well."
Courtney agrees and offers a simple word of advice to women everywhere: "May we all remain drop-dead gorgeous, inside and out."
—V—
---
Shop Erica Courtney and much more at McCaskillandCompany.com, or visit the store at 13390 U.S. Highway 98, Destin, Florida 32550.
ARTICLE CATEGORIES