By Clark Peters | Photography by Jessie Shepard
Though termed "health care," our American medical system could more accurately be called "sick care." Consider that most of us see our physicians only after the fact—in other words, when something is wrong. But a new trend, variously dubbed anti-aging or longevity medicine, preventative medicine, regenerative medicine and rejuvenative science, is an approach to health that changes the focus from treating major illnesses to preventing them.
Few people today die of mere old age or natural causes. Most fall victim, before their time, to one of the major degenerative diseases, like cardiovascular (heart) disease, cancer, stroke, Alzheimer's or diabetes, and the list goes on. Americans tend to think that these outcomes are inevitable based on genetics, glandular conditions, luck, or the "normal" deterioration that comes with getting older. Not true! It is possible to extend life well into the triple digits without sacrificing quality of life. One can, in fact, remain energetic and optimistic; sleep restfully; enjoy mental acuity, a lean physique and a healthy libido; and continue to pursue one's favorite activities—all the qualities that make for a joyous and fulfilling life.
Such is the premise and the promise of Dr. Ed Varnadore's new clinic, for the Southeast Institute for Optimal Health (SIOH). Dr. V., as his patients affectionately call him, is a familiar figure to the many local residents he served during his six-year stint as a resident physician at Seaside. Dr. Varnadore holds board certification in family practice, a discipline that trains doctors to treat the entire family. Thus, while at Seaside, Dr. V. covered the range of family medical needs ranging from maternity to geriatric care. Indeed, he became so popular, that he ended up with over 3,500 patient files. Over time, he became increasingly frustrated by the assembly-line, quick-visit restrictions imposed by trying to properly serve so many. As he puts it, "I decided that I wanted to give in-depth health care to a manageable number of patients, rather than the time-constrained 'best efforts' to many."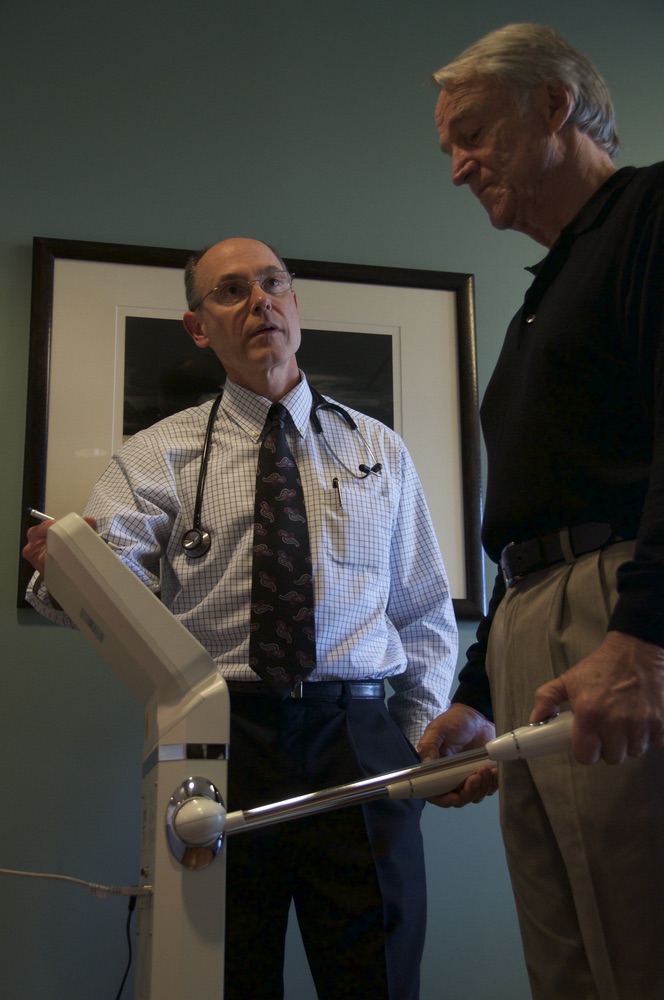 As the term "optimal health" implies, Dr. V. now works collaboratively and at length with each patient to optimize his or her health. As one of his patients myself, I have experienced what a refreshing change this is. After an extensive physical examination (comparable to that given to our presidents), including exhaustive hormone and blood panels, the doc explains at length what the data means, why variations from the norm might be worrisome, the likely result if we didn't fix these trends, and a range of options as to how to get the patient (me!) tuned up and moving toward optimal health.
His practice now truly engages the patient. None of the all-too-familiar "Take this pill and call me in a few weeks. Trust me, I'm a doctor." Frequent follow-up consultations allow both patient and doctor to closely monitor the patient's progress. Gradually, as the SIOH protocols—bio-identical hormone replacement, supplementation and lifestyle changes—take effect, the resulting change in how an SIOH participant looks and feels is little short of profound. Although the progress is gradual, it is continuous. Imagine getting older and feeling better each day!
Dr. Varnadore's credentials to practice this cutting-edge medical science are impressive. While at Seaside, he came to two conclusions. The first was that preventing illness makes a lot more sense than treating people after they contract a life-threatening disease. Of, course, as a doctor, he addresses these issues if and when they arise. But the major focus of his current practice is close scrutiny of each patient's progress toward optimal health, thus avoiding these afflictions and extending life, and, as importantly, improving their current and future quality of life. To accomplish this goal, he took the time (over the course of several years, while still continuing his regular practice) to obtain an advanced degree called a Fellowship in Anti-aging, Regenerative, and Functional Medicine; hence the letters FAARFM that now follow his name.
Although the ranks of this discipline are growing, Dr. V. is one of only a few doctors worldwide to have been awarded these credentials. Most others who have FAARFM credentials are located in major cities (including Hollywood, of course), and are very expensive. We are fortunate that Dr. V., a military brat (his dad was a Marine) who grew up all over the country, always considered Florida as the family base and elected to practice in this area. It is unusual to have access to this kind of expertise in such a small market, and especially so since Dr. V. has structured membership fees to be affordable to most area residents.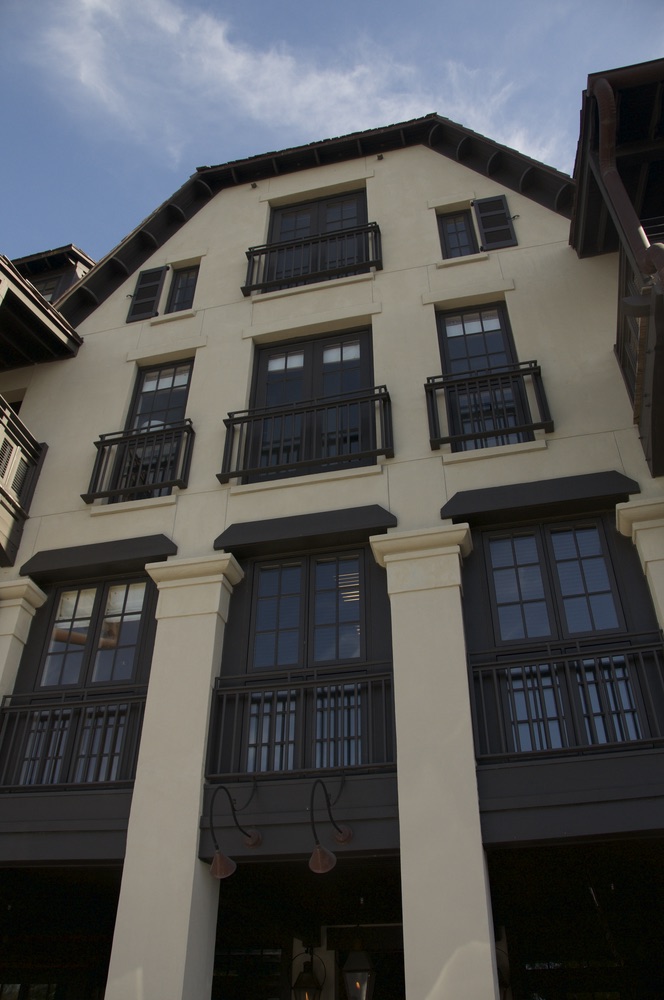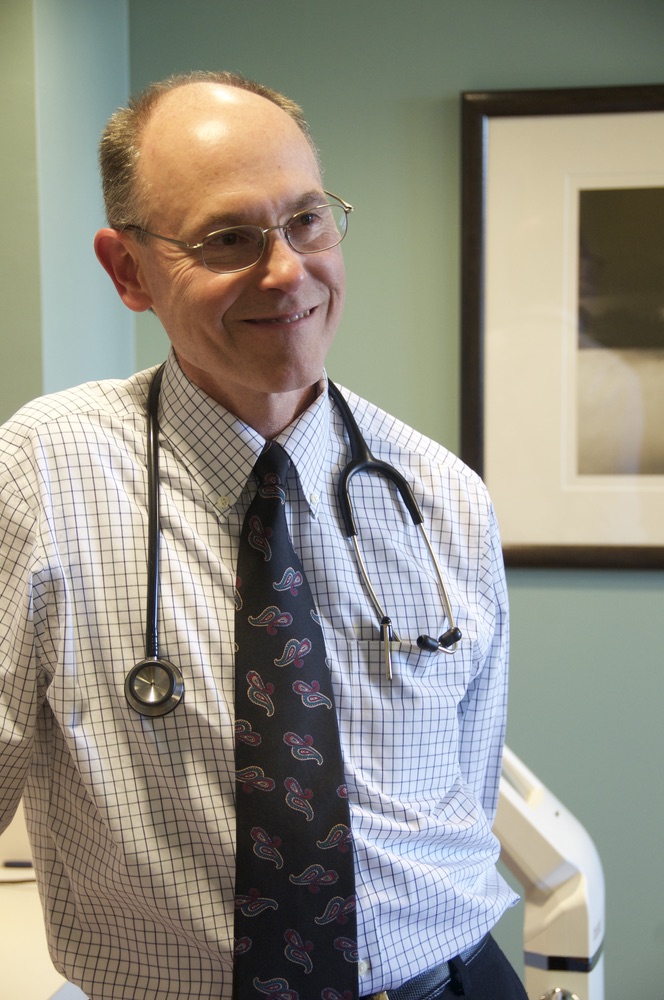 Dr. Varnadore's second conclusion was that the current paradigm for treating patients must change. Thus, he explored another emerging trend called "concierge medicine." As the name implies, concierge medicine entails in-depth involvement with a limited number of clients. SIOH will therefore decline to accept new members when the practice reaches 300 patients. For these members, Dr. V. is available 24/7 all year. Some clients live as far away as South Africa, so one need not reside here to benefit from membership; but, of course, those who do live nearby can take advantage of his availability to frequently consult and participate in their journey to optimal health. Many members, including locals, consult via phone, fax or e-mail; all such communication is facilitated by the concierge approach.
Just how extensive is the involvement of a practitioner of concierge medicine? While I am unfamiliar with other patient files, I can recount one person's experience. After becoming a member, my wife advised Dr. V. that she was being treated for osteoporosis—basically, a thinning and weakening of her skeleton. After thorough testing and analysis of her condition, he concluded that her current prescription was not helping and that her condition was worsening. He then did extensive research on the current wisdom about the disease and the latest treatment options. He found a new protocol which was very promising and switched her to it. The new prescription is showing improvement and, importantly, exhibits none of the worrisome side effects of her previous prescription. But the real kicker was that my wife's insurance policy did not cover the new treatment. So Dr. V. called and wrote the insurance company until he was able to convince them to cover her new meds! How many other doctors would have the time or the passion for this level of involvement?
Although a new science, the collective body of knowledge about anti-aging is exploding. Literally daily, discoveries and study breakthroughs are announced in medical journals and seminars. Dr. V. now has the time to keep up with the latest science available and assiduously pursues this knowledge. It is not uncommon for SIOH members to get a call from the clinic requesting they come in to discuss a new treatment for one of their existing issues. Similarly, breakthroughs applying to all are communicated promptly. It is comforting to know that you are being treated with the very latest and best protocols medical science has to offer.
It is startling, and more than a little ironic, to realize that, despite our current economic uncertainty, the United States is the most affluent nation in the world and boasts of having the best medical schools and instruction, the best-trained doctors, the best hospitals and the best medical equipment and technology, spending some $2 trillion each year on "health care"—YET leads every other nation on the planet in per capita rates of heart disease, cancer, stroke, Alzheimer's disease, diabetes, all the "itis" conditions (arthritis, diverticulitis, etc.), and so on. The list is depressingly lengthy and the trends are worsening. We also, by a wide margin, enjoy the dubious distinction of being the heaviest nation on earth—hardly coincidental, since obesity is closely correlated with most, if not all, of these afflictions.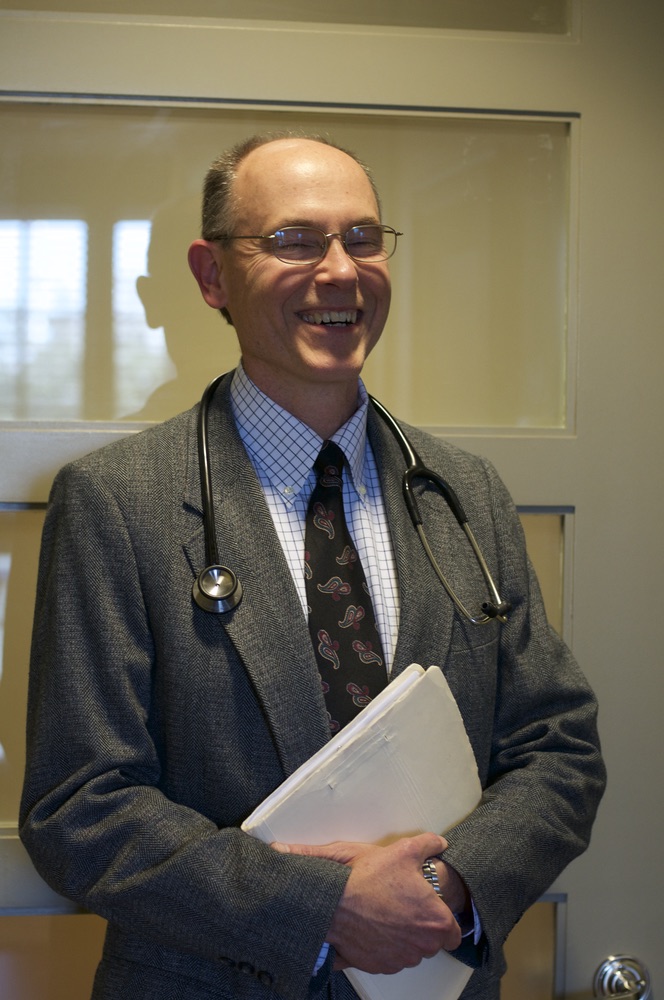 Clearly, while we may be the best at treating these major afflictions once they occur, the current practice of medicine falls woefully short of what health care should be about—preventing disease and illness. A small but growing number of far-sighted physicians have now begun the thrust toward changing our approach to health and longevity. Dr. Varnadore is one of them... and he is in our own backyard!
— V —
---
Clark Peters grew up in the Boston area and holds a BA from Harvard and an MBA from Boston University.  He served in the U.S. Navy and is a veteran of the Vietnam Conflict.  His career background is in market research/consulting and bankruptcy consultation.  The 67-year-old Peters has resided in South Walton with his wife, Leslie, since 1994.  They were the first patients at Dr. Varnidore's SIOH clinic in Rosemary Beach.
ARTICLE CATEGORIES