By Sallie W. Boyles  |  
Photography by Romona Robbins
Anyone who plays an ongoing role in a child's life becomes acutely aware of the passage of time and the seemingly rapid pace at which boys and girls grow up. As a mother of two little girls and a busy Northwest Florida orthodontist with many preteen and teenaged patients, Dr. Casi Stubbs appreciates the immense value of spending quality time with a child. In her first book, This Will Be & You Will See, she endeavors to leave an enduring message as well as to foster tender parent-child moments.
The picture book, noted for its captivating illustrations of Florida's Emerald Coast by children's book author and illustrator Gina Ricci, takes readers on a beach day excursion shared by a mother and her daughters. Involving sand castles at the shore, bikes along a sea grass trail, and ice cream with new friends, the day unfolds with sweet memory-making discoveries. Although written to engage children as young as two, This Will Be & You Will See offers words of wisdom that resonate with older audiences. In fact, just as Oh, the Places You'll Go! has become a popular gift for high school and college graduates, Dr. Stubbs, a longtime fan of Dr. Seuss, believes her story is similarly appropriate for young adults about to embark on their own.
"The book is about meeting life's challenges and successes—how to deal with them—by maintaining a belief in oneself and a willingness to trust others," says Dr. Stubbs. "One thing I've learned in life is to listen to others instead of talking. If someone speaks, take a moment and take it in. Be open minded but be true to who you are," she says.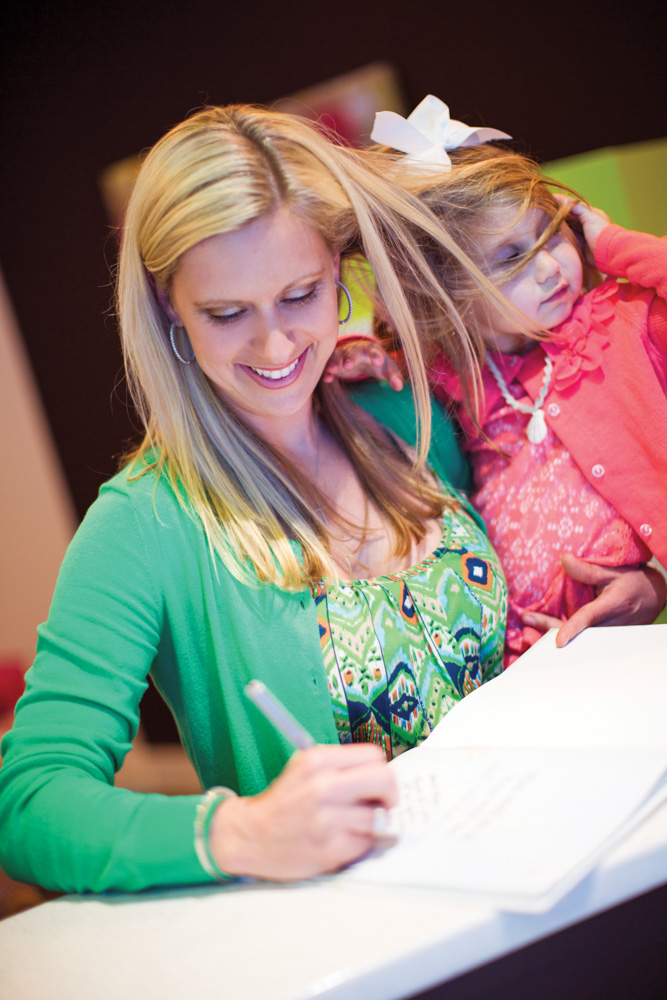 Another message is to be a friend. In her position as an orthodontist, Dr. Stubbs safeguards the unique relationships of trust that develop over time with her young patients. "At first, they won't say or smile much, but as their teeth straighten out, they lose their insecurities and gain confidence." Eventually, many begin to confide in her. "I'll ask how school was that day, and it's not uncommon for the girls to respond with tears. I remember feeling that way," says Dr. Stubbs, adding that she strives to be accessible. "I'm around children all day long," she remarks. "I'm in the midst of watching them grow."
While the children in her practice fueled her ambition to be an author, Elle and Brycelyn, Dr. Stubbs' own girls, inspired the sentiments expressed in her book. "As a mother," she explains, "one of my greatest fears is not being here for my daughters. No one is promised tomorrow. By writing them down, if I were not around, the messages from me would be available to them."
Dr. Stubbs has kept separate leather-bound journals for her daughters, but the writing process for This Will Be & You Will See began on her iPhone during a church service. "My mind was in a good place, so I started typing," she reveals. "People will think I'm texting, but I often make notes to myself that way." Writing couplets at first rather than full sentences, she put the work aside but returned to it numerous times to compose and edit. "Thinking about my life, I made the book come to life."
Intending to publish it, Dr. Stubbs and her husband, Zachary, who is also her practice manager, gathered from their research that landing a publisher in the fiercely competitive children's book market would require a miracle or incredible luck. One way or the other, Dr. Stubbs, however, met Tami Hotard, an author and publisher who owns Liberty Press, at a social event. Only briefly hesitating before grasping the opportunity, she told Hotard about her story. "I felt Tami was heaven sent," Dr. Stubbs says.
Selecting an illustrator would come next. Hotard recommended Gina Ricci, who worked from photographs of Brycelyn and Elle and local beach scenes to capture the essence of what Dr. Stubbs envisioned. She delighted the author and the girls, who loved seeing themselves in their mother's story.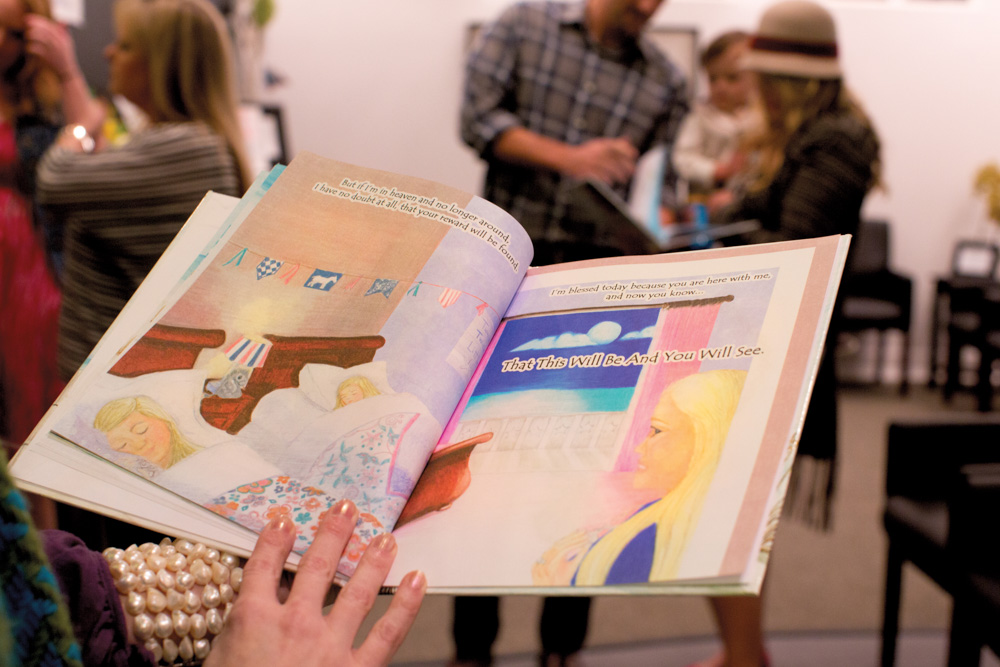 This mother's story, expressed in the life she has created for herself, best conveys what Dr. Stubbs wants her daughters, young readers, and other mothers to take away: they possess the power to determine what their lives will be.
"You can be a professional and a mother and pursue other activities," she says, while crediting her husband for helping her dreams reach fruition. "Zachary has strengths that I don't, and it's reassuring to know that he's my partner taking care of those matters so that I can focus where needed."
With her family's support, writing remains in her sights; in fact, Dr. Stubbs and Hotard have already begun another book project. "I'm going to continue to put myself out there and try new things," she affirms.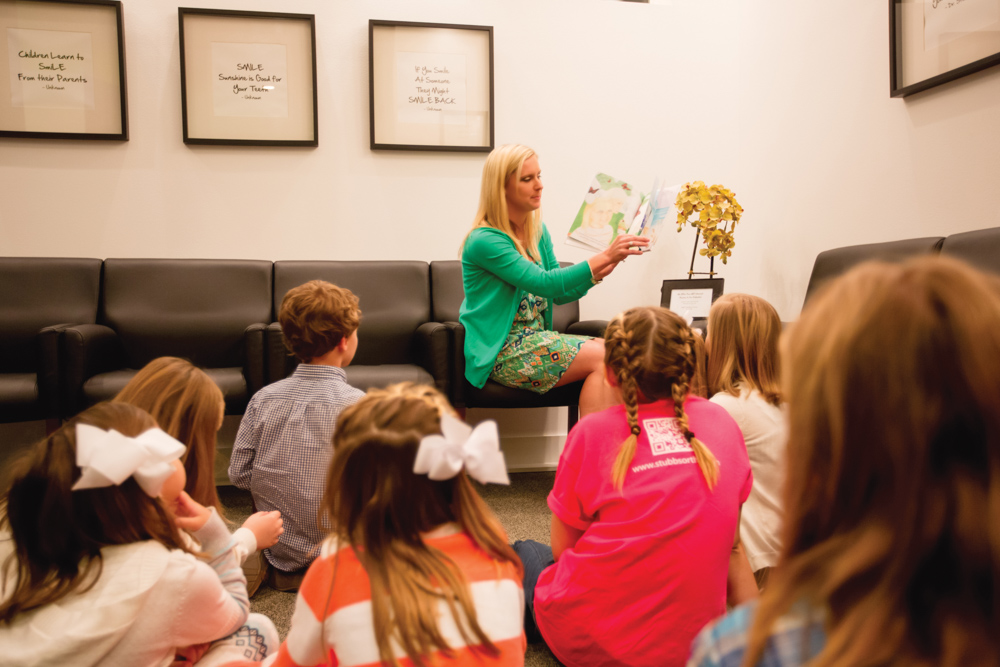 — V —
---
To learn more about or to purchase This Will Be & You Will See, please visit the website http://drstubbsbooks.com
ARTICLE CATEGORIES