The Revitalization of Downtown Fort Walton Beach
By Janet Thomas
Blending history, current strengths, and a bright future, Fort Walton Beach, Florida, is one to watch.
A Look Back
"Our roots are very deep." Longtime local Tom Rice beams when asked about the history of Fort Walton Beach. His great-grandfather called it paradise on earth, and many agreed—and invested—in that belief. Officially founded in 1937, Fort Walton Beach is blessed with being a unique seaside community ideally situated with the Santa Rosa Sound and Okaloosa Island to the south and Choctawhatchee Bay nearby. The area has a rich and important Native American history and, ultimately, became one of the first tourism destinations in Northwest Florida. Eglin Air Force Base is credited with being probably the single most significant factor in the city's growth, and its military presence is paramount to the economy.
One look around the Magnolia Grill—owned by Tom and Peggy Rice and lovingly known as the museum that serves food—and history comes to life. "Don't throw anything away!" suggests Tom, respected by many as a passionate and benevolent local historian. The cottage itself dates back to 1910 and contains many of its original features. The decor consists of cherished heirlooms and antiques from their family and private donors. Enjoy hearty selections from a delicious, down-home menu while surrounded by more than fifty years' worth of incredible memorabilia.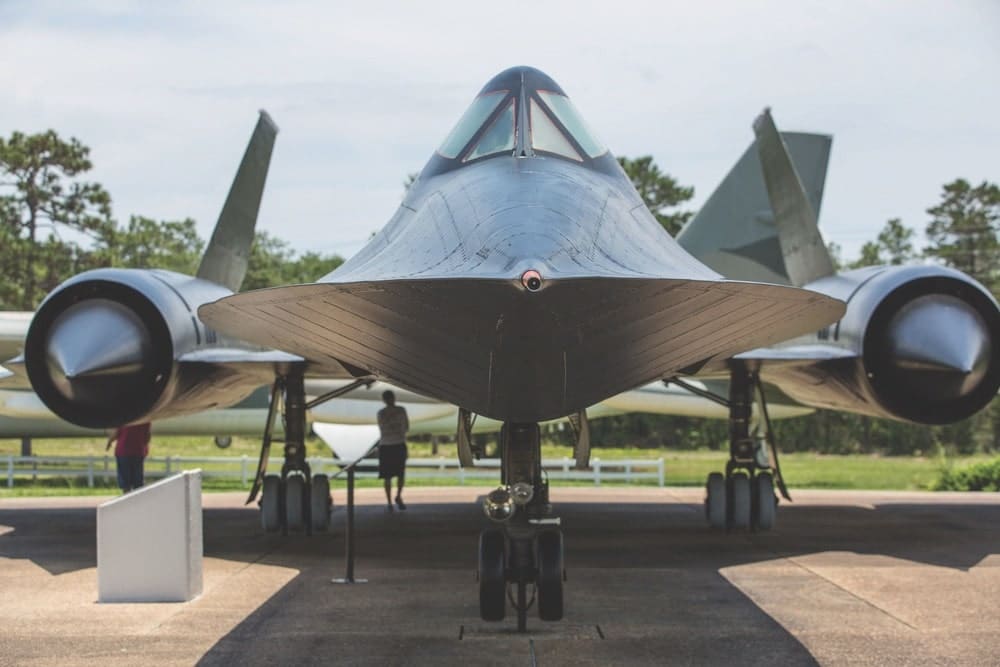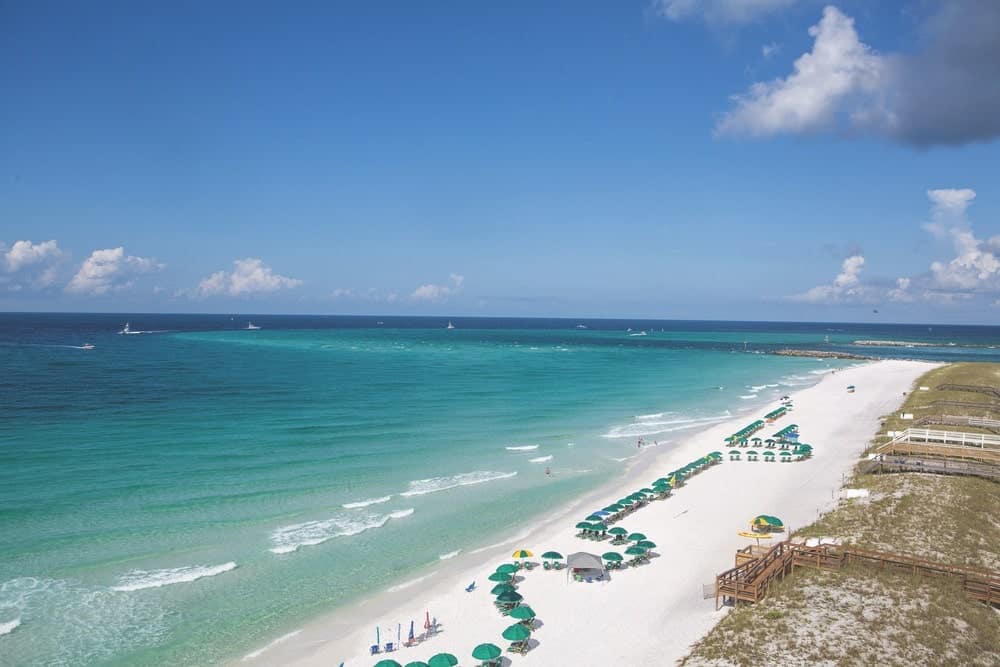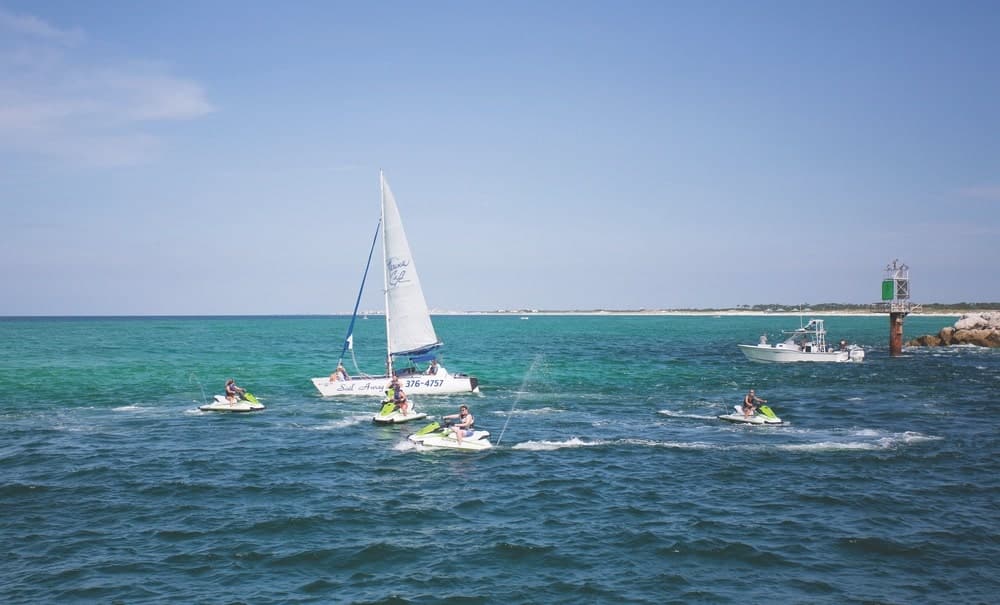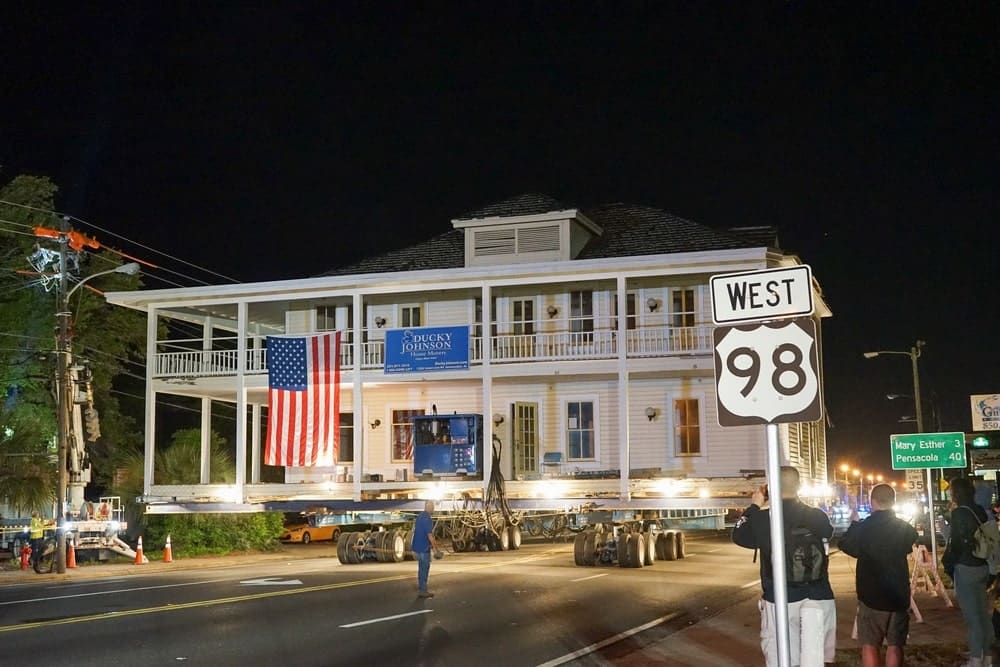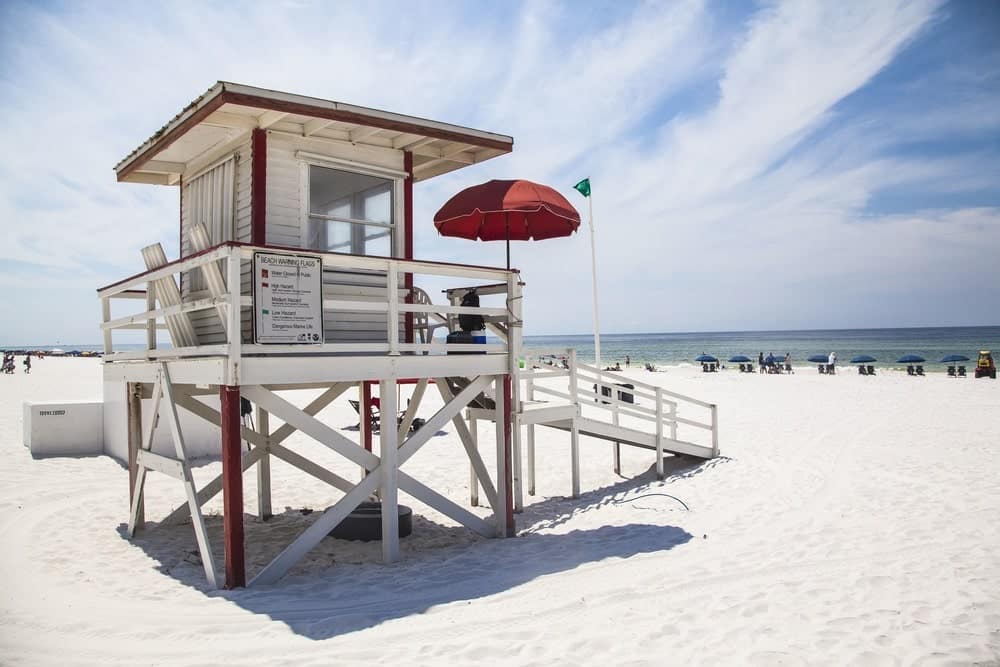 The city's oldest surviving building, the Gulfview, is another fascinating story and a testament to Fort Walton Beach's determination to dream big and make things happen. The original structure, completed in 1906, was used as a hunting and fishing lodge and eventually became the elegant Gulfview Hotel. No longer a lodging, the two-hundred-ton building was moved a quarter mile east on Highway 98 in 2018. "Relocating and renovating the Gulfview was a once-in-a-lifetime opportunity for the city," says Fort Walton Beach City Manager and area native Michael Beedie, adding that it was a huge success and brought a new feel to downtown. The historic Gulfview now houses the Fort Walton Beach Welcome Center and a gift shop, the Billy Bowlegs Pirate Festival Exhibit, and nine offices (including that of Mel Ponder, esteemed member of the Florida House of Representatives, former mayor of Destin, and popular champion of the area).
Future Vitality
An impressive major revitalization in the downtown Fort Walton Beach area is now gaining traction. "The Downtown Master Plan has created a new buzz among the residents and businesses, as well as with visitors to the area," boasts Beedie. While parts of the renewal are still in the conceptual and consensus-building stages, there is a palpable excitement about the possibilities.
Expect to see walking trails, a boardwalk along the bay, and business development as the area's revitalization gets under way in both Fort Walton Beach and Okaloosa Island.
The Landing
"The Landing is Fort Walton Beach's Central Park—the outdoor hub of FWB," touts Ted Corcoran, the president and CEO of the Greater Fort Walton Beach Chamber of Commerce. Beedie agrees, saying, "The revitalization will enhance the park to where it can accommodate larger and even more festivals and events in the future. The new stage, amphitheater, splash pad, playground equipment, and passive beach will open the door for all kinds of new events. And all of the heritage trees will be saved, keeping the original character of the park in place."
The vision also includes more access to the water via paddleboats, kayaks, paddleboards, and other personal watercraft. With the Intracoastal Waterway running along the Santa Rosa Sound and dreamy Okaloosa Island just south, Fort Walton Beach leaders would also like to see public boat spaces at The Landing. Boaters would be able to dock while passing through or attending concerts, movies in the park, farmers' markets, and the hugely popular Billy Bowlegs Pirate Festival. New parking and restrooms are crucial logistical enhancements, and the welcoming downtown shops, restaurants, and bars are just a short walk away. Locals and leaders are thrilled that progress has already started on this invaluable six acres of waterfront land on the south side of downtown.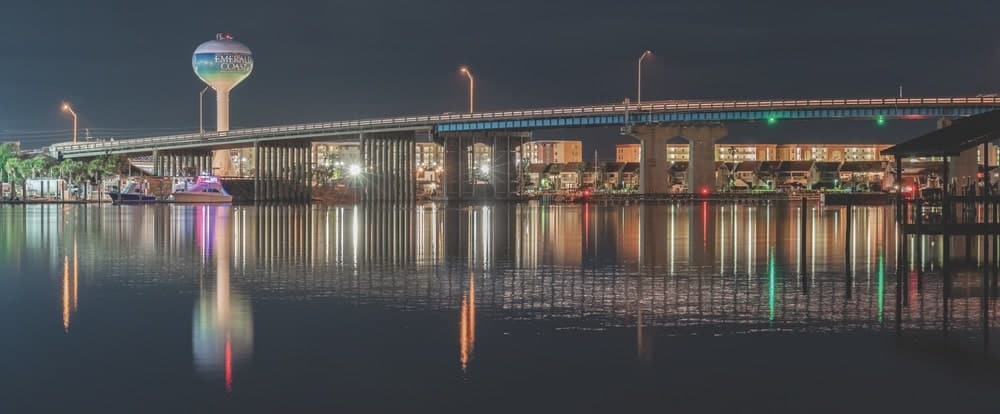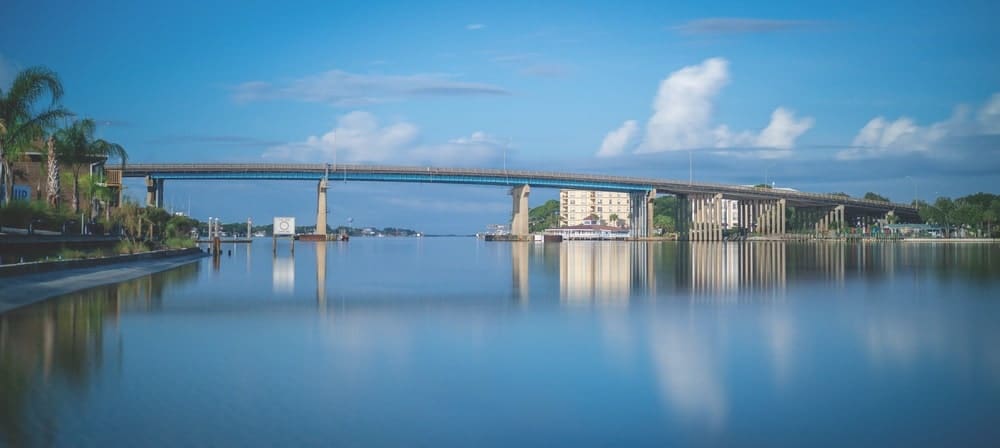 The Brooks Bridge Project
According to Corcoran, the upcoming replacement of the Brooks Bridge, which connects Fort Walton Beach with Okaloosa Island, will be an enormous game changer for the area. The bridge, built in 1965, had maybe five thousand cars a day traversing it at the time. That's grown to fifty-five thousand vehicles per day, which can create severe traffic backups. Replacement construction begins in November of 2022, with completion estimated for 2026. The new Brooks Bridge will be sixty-five feet tall instead of the current fifty-five feet and will eliminate a bottleneck street light, enhancing traffic flow immensely. Bridge plans also include broader, more inviting pedestrian and bike paths for a recreational way to connect downtown's Miracle Strip Parkway to the Okaloosa Island bayfront and beaches.
"The replacement of Brooks Bridge is a project that's been twenty-five to thirty years in the making," says Beedie. "The new layout of the bridge should improve traffic flow, especially on the Okaloosa Island side."
This gem tucked away in Florida's Panhandle is home to vibrant beaches, a thriving tourism industry, and a booming economy.
One area that should surely benefit from the updates is Veterans Park, known for its beautiful natural habitat perfect for many species of birds and other wildlife. Expect to see walking trails, a boardwalk along the bay, and business development as the area's revitalization gets under way in both Fort Walton Beach and Okaloosa Island. Nearby popular restaurant The Gulf on Okaloosa Island should continue to thrive with its Gulf-to-table seasonal menu and outstanding view overlooking Choctawhatchee Bay. The restaurant is constructed from salvaged building materials and shipping containers, blending in palm trees, sand, live music, and a relaxed vibe.
Around the Mound
Another major part of the vision for Fort Walton Beach's revitalization has been dubbed the Around the Mound project. Local leaders explain that the project would move a small section of Highway 98—which currently bisects downtown and has high pass-through traffic—to flow just north of the current downtown footprint instead. It would run north of the Heritage Park and Cultural Center, which includes the actual Fort Walton Temple Mound, the Indian Temple Mound Museum, the Garnier Post Office Museum, the Camp Walton Schoolhouse Museum, and the Civil War Exhibit Building. The Miracle Strip Parkway, where Highway 98 currently runs, would ultimately become a two-lane, pedestrian-friendly road with on-street parking, premium streetscape materials, lighting, and landscaping. The downtown feel would be more of a "main street" environment with abundant entertainment and retail outlets, according to the master plan prepared for the city. Beedie says the goal is to get this project incorporated into the replacement of the Brooks Bridge. "If Highway 98 can be relocated, a true downtown core will be created," he says. "We want downtown FWB to become pedestrian-friendly and vibrant, with a great mixture of residential units and commercial uses." The general vision for the downtown area is to be a walkable, mixed-use area with a welcoming live-work-play environment.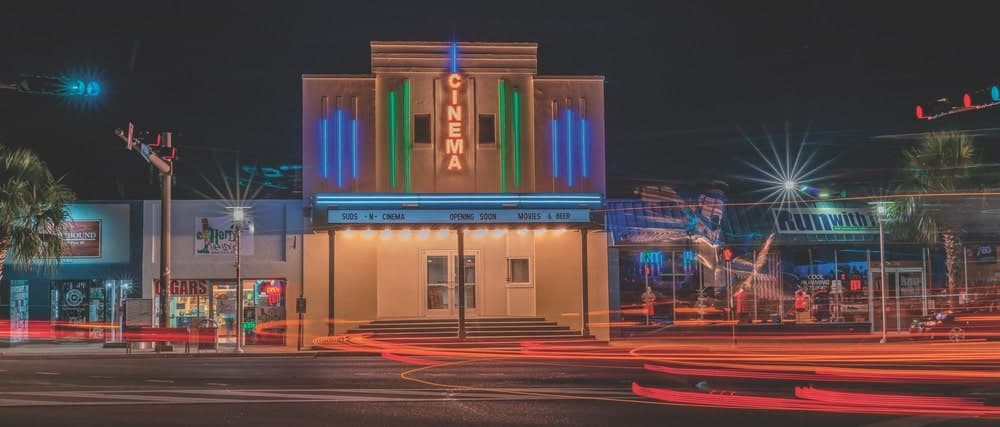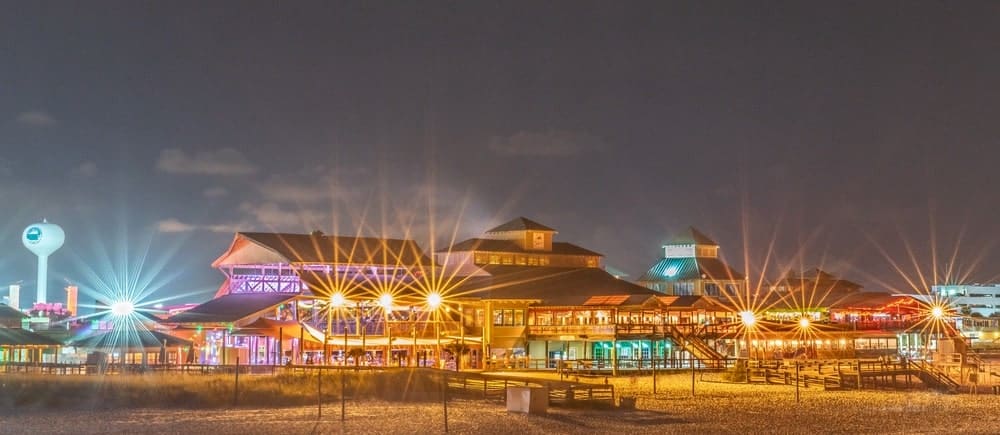 The Power of Now and Investing in the Future
Second- and third-generation Fort Walton Beach locals are becoming some of the biggest boosters of the area's resurgence. One prime example is Jayme Nabors, cofounder of NBI Properties Inc. and an energetic regional developer who credits his mother, a big supporter of the town, for his love of Fort Walton Beach. Recognizing the current and future potential, Nabors has invested in projects including the historic Tringas Theater, which is now the popular Suds n Cinema, and other commercial buildings and real estate that house such businesses as BOTE, the Boardroom Pub and Grub, and residential lofts.
"I see Fort Walton Beach at its most thriving position in years," says Nabors, who also owns a one-acre waterfront parcel where Brooks Street Fish House will break ground in 2020. It has taken savvy visionary Nabors years to acquire multiple commercial plots, and he says the long term looks bright for business investors eyeing the area. Another huge feather in his cap is the four and a half waterfront acres where MarineMax now sits. Additionally, he'd like to see a full-service marina come to fruition here, as well as a variety of mixed-use residential and commercial development. Nabors sees the benefit of increasing the density of the downtown FWB corridor and making it vibrant and beautiful, which will, in turn, complement other areas such as Okaloosa Island.
Corcoran points out that although they are much larger than FWB, cities like Saint Augustine, Charleston, and Savannah have successfully fostered pro-business environments while being mindful of their histories; community leaders, too, understand the importance of balancing what is best for visitors and residents. He says something these cities all have in common is vibrant downtowns, making for great vacation destinations as well as wonderful places to live. Corcoran strongly sees FWB following a similar path.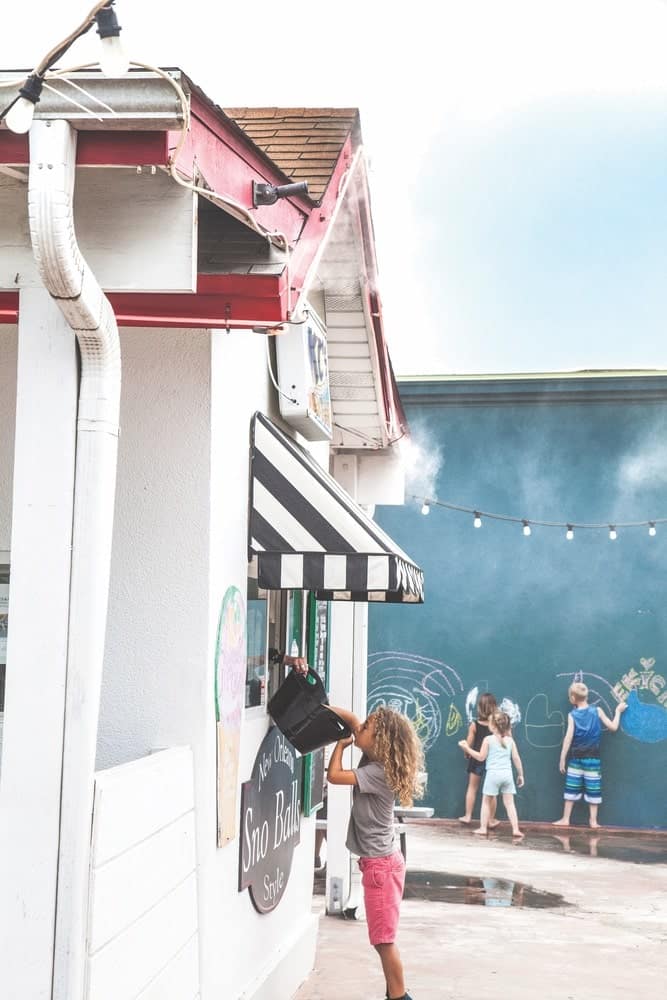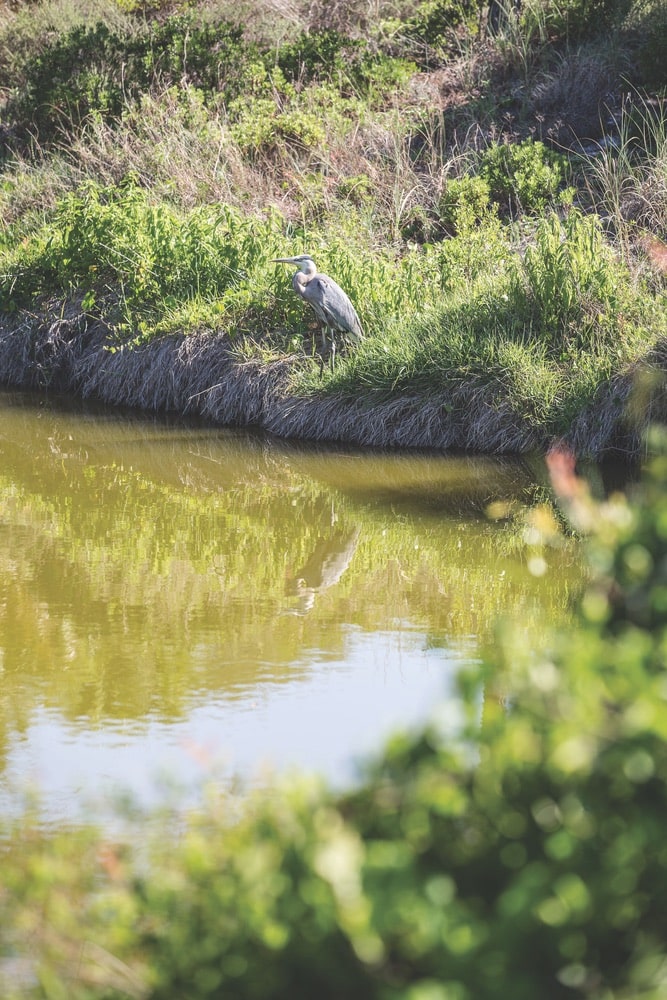 When asked about future businesses wanting to invest in the area thanks to the revitalization, Beedie explains, "Our hope is that the city can partner with current and future property and business owners to create a land development code and a redevelopment environment that enhances existing businesses and attracts new ones to the area. There are a lot of projects that will happen over the next three to ten years that will change the landscape of FWB and south Okaloosa County, and I'm proud that downtown FWB will be the focal point of this revitalization process."
Matt Gaetz, the US congressman for Florida's first district, has long been a champion of Fort Walton Beach and the surrounding area, saying, "Fort Walton Beach boasts some of the most pristine coastline in the entire world. This gem tucked away in Florida's Panhandle is home to vibrant beaches, a thriving tourism industry, and a booming economy. It's my district and my home. I'm excited to see what the future holds for this incredibly unique community as it seeks to grow and thrive."
— V —
---
Visit FWBChamber.org to learn more about the city's plans, and head to EmeraldCoastFL.com to start planning your trip to the area!
VIE contributor Janet Thomas has penned articles for Modern Luxury, Dallas Morning News, Organic Spa, Jezebel, and other publications. She's a former editor-in-chief of American Airlines' premium magazine, Celebrated Living, and travels the world for good stories with heart and soul.
ARTICLE CATEGORIES