A Photographer's Tale
Interview by Jordan Staggs | 
Photography by Douglas Lyle Thompson
Capturing some of the world's most beautiful places, people, and things through a camera often requires an ability to see the good side of life. For lifestyle and travel photographer Douglas Lyle Thompson, that eye developed pretty early on. He recalls picking up an older Canon AE-1 camera for the first time around the time he was entering high school in Southern California, "toying around" with it, and taking what he felt were artistic shots, though he admits he had no idea what he was doing. Of course, all artists start out with no idea what they are doing. It's a spark that must be nurtured into a blaze.
Before high school, Thompson always thought he was headed for a different kind of flame.
"I come from a family of Los Angeles firefighters, so that was the path I was going down," he admits. "Then, later in my senior year, I went to a friend's dad's photo studio and was blown away. I was playing volleyball in high school and essentially turned down a few full scholarships because I wanted to study photography. I don't think anyone was pleased by that decision—free education versus extremely expensive education."
But Thompson was hooked. He applied to a "very dorky, techy" college for photography in Santa Barbara and graduated with his love of the craft intact, along with a lot more knowledge. He moved to New York City to pursue his dream further and has lived there since then, minus a brief stint in Paris and some time traveling back home to California. He has been hired by major brand names, including American Express, Levi's, PUMA, TOMS, Ketel One Vodka, Tommy Hilfiger, Google, Facebook, IKEA, and many more. His work has appeared in national and international magazines and advertising campaigns, and he has shot architectural and lifestyle photos for hotels around the world.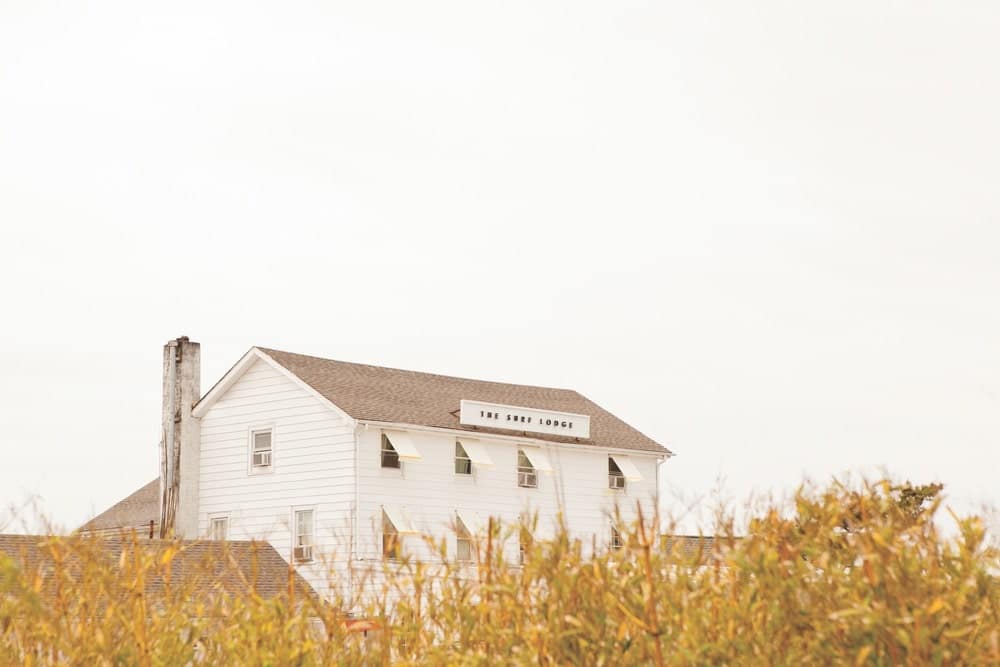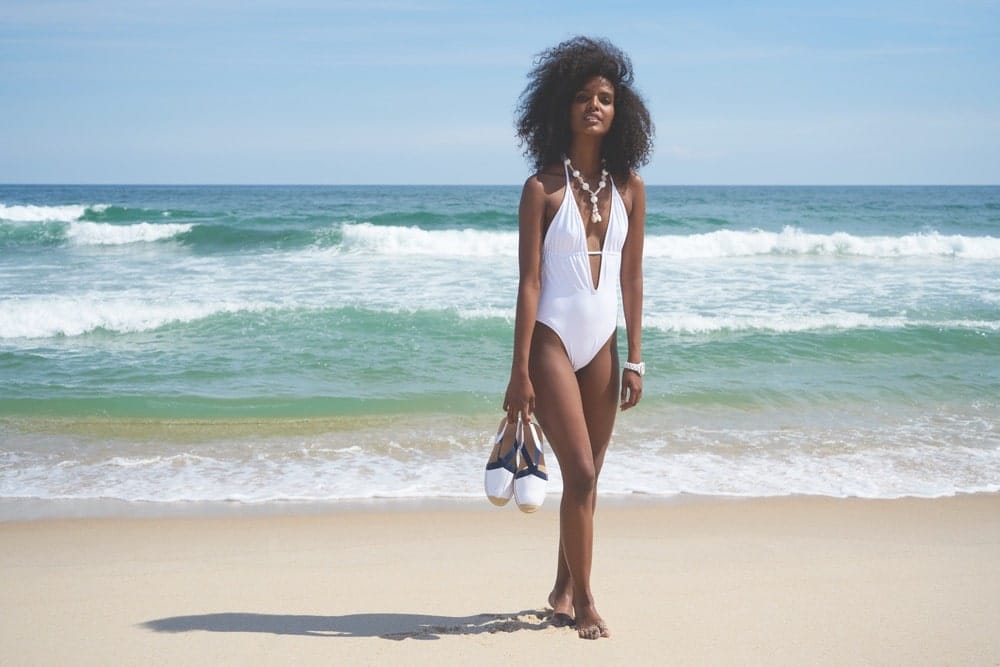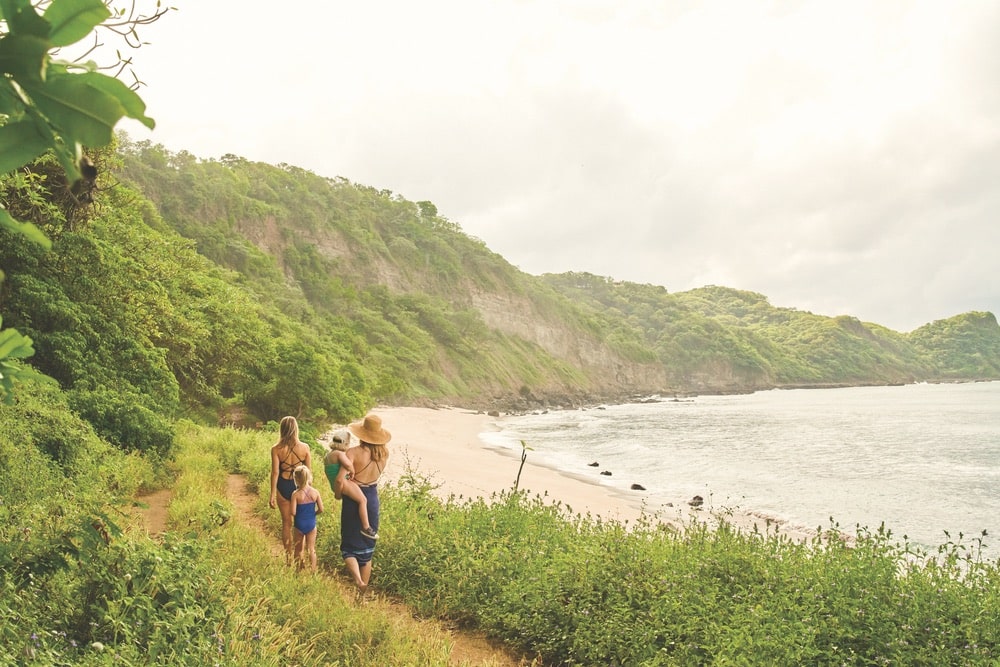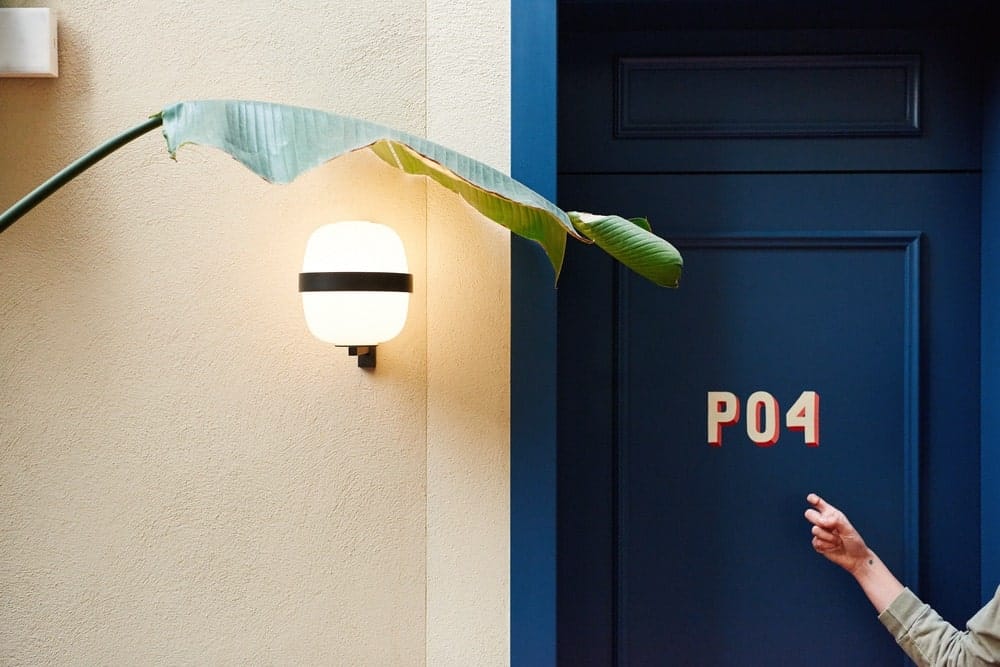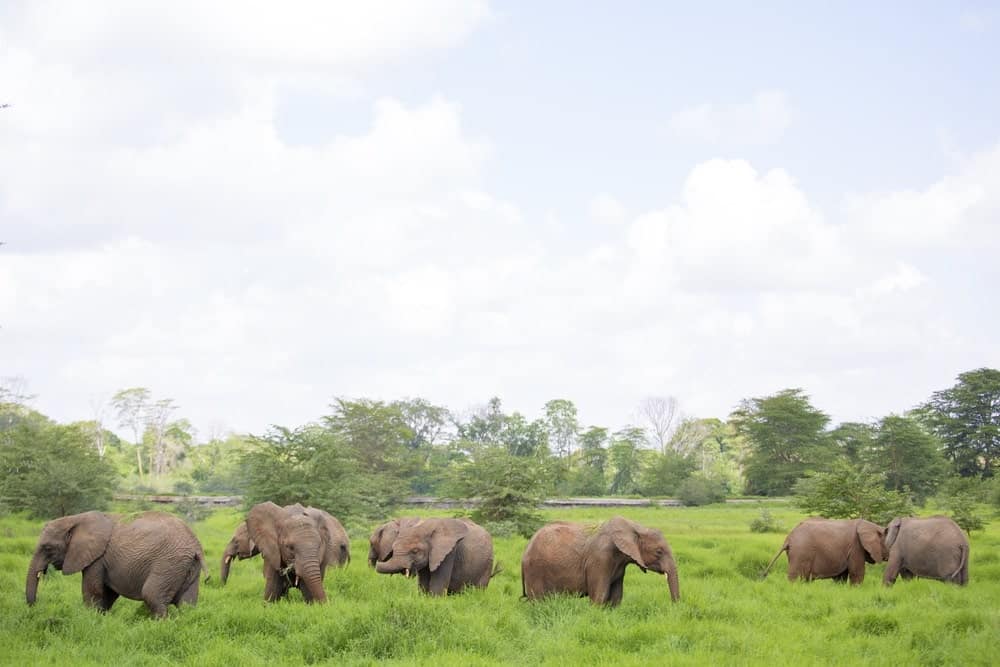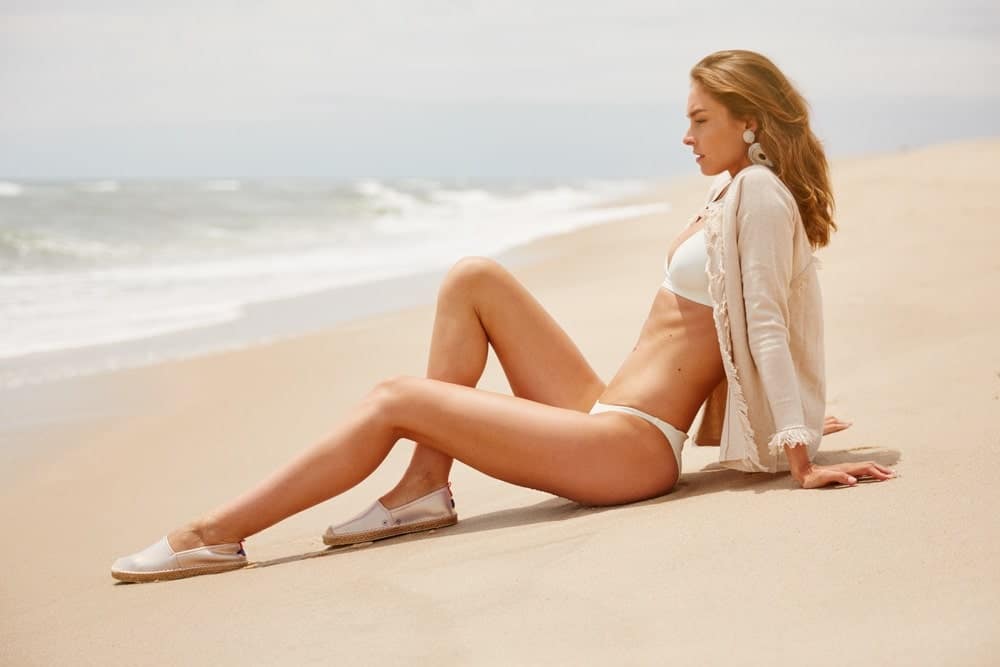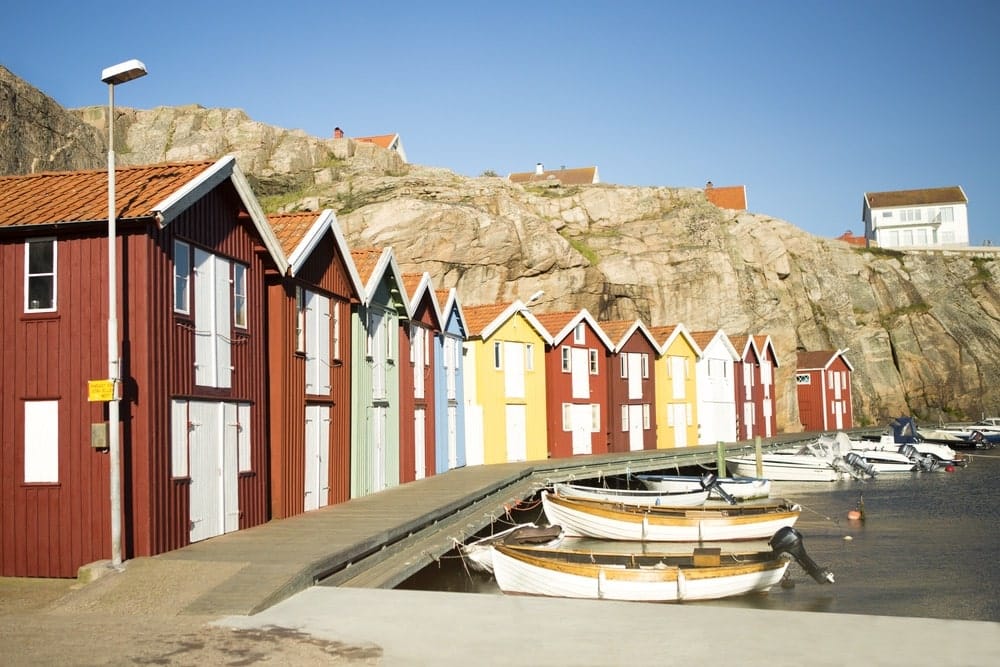 We chatted with Thompson about his passion for photography and what it's like to be a pro in the business:
VIE: What was your first paid photography assignment, and how did it make you feel?
Douglas Lyle Thompson: I was hired, oddly, to shoot one of Google's first photography-based ad campaigns. One of my best friends from childhood and high school (and currently) was Google's only graphic designer at the time, and apparently, their marketing budget wasn't as high as it is now. So Google awarded me the job, and we went on a fifteen-city tour, flying around the country and photographing small business owners for a product they had called AdWords. It was hard but fun! It was my welcome to the professional photography world.
When we need sun, it rains. When we need cloudy and overcast weather, it's sunny. But in the end, it's always so much fun.
VIE: What are some of the challenges of being a professional photographer?
DLT: The challenges are many. A lot of what we do is based on other brands' budgets, the economy, and how much people are spending; and those budgets are sometimes hardly ever enough to make it work, but somehow, we all make it work. Another challenge, I feel, is that nothing is confirmed for the shoot until I'm literally on set shooting. I've had a bunch of shoots that have canceled, postponed, delayed, etc., and it's hard to schedule your life and work around jobs that keep bouncing around. The inconsistent schedule is probably the thing I complain about the most. These sound like major complaints, and maybe they are, but these challenges are part of what makes this profession so interesting. And I can't complain about the challenges too much—I chose this life!
VIE: What is your favorite part about it?
DLT: Everything, really. Even the days when it's a struggle, it's still fun. When we need sun, it rains. When we need cloudy and overcast weather, it's sunny. But in the end, it's always so much fun. And I mean that sincerely. Photography is challenging but that's what makes it so fun. I don't really ever shoot in a studio, so my variables are different from a studio photographer's. I just have to deal with what I have and make it work! Taking pictures for a living is a dream. I couldn't have asked for a better-suited job for me.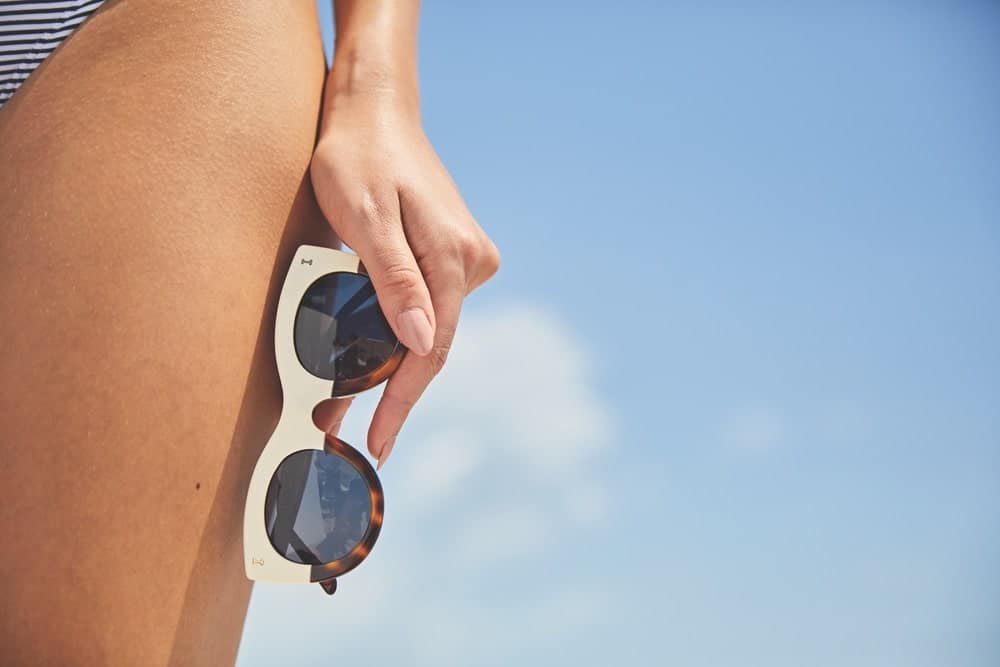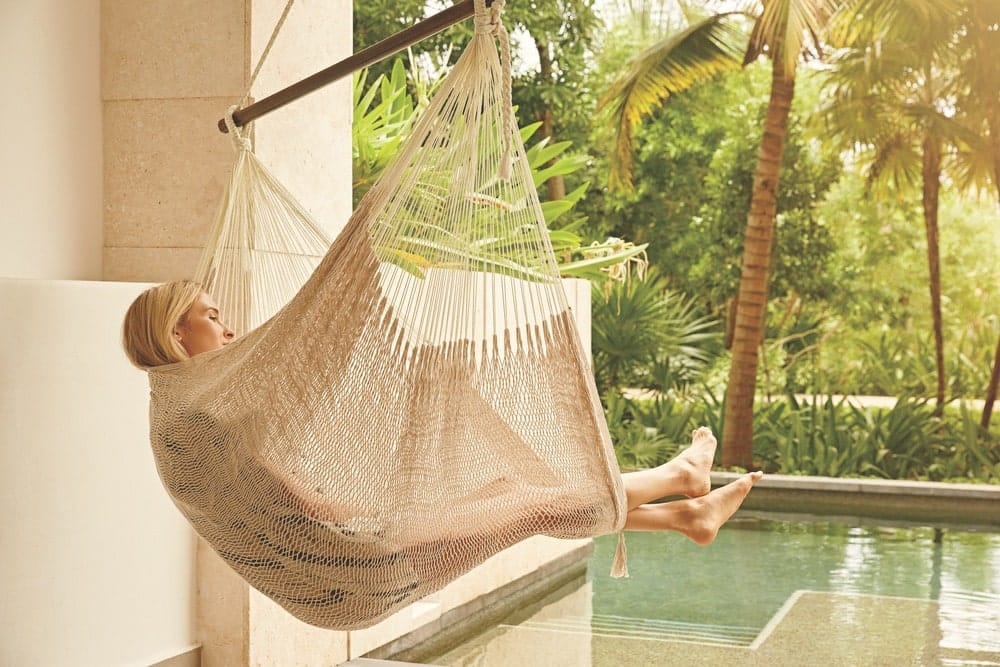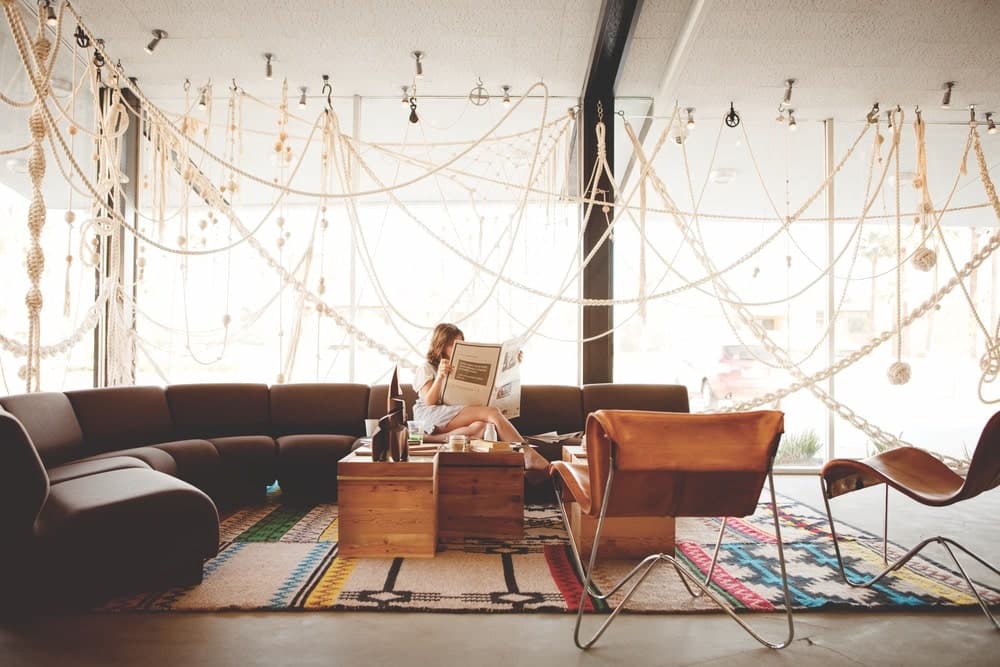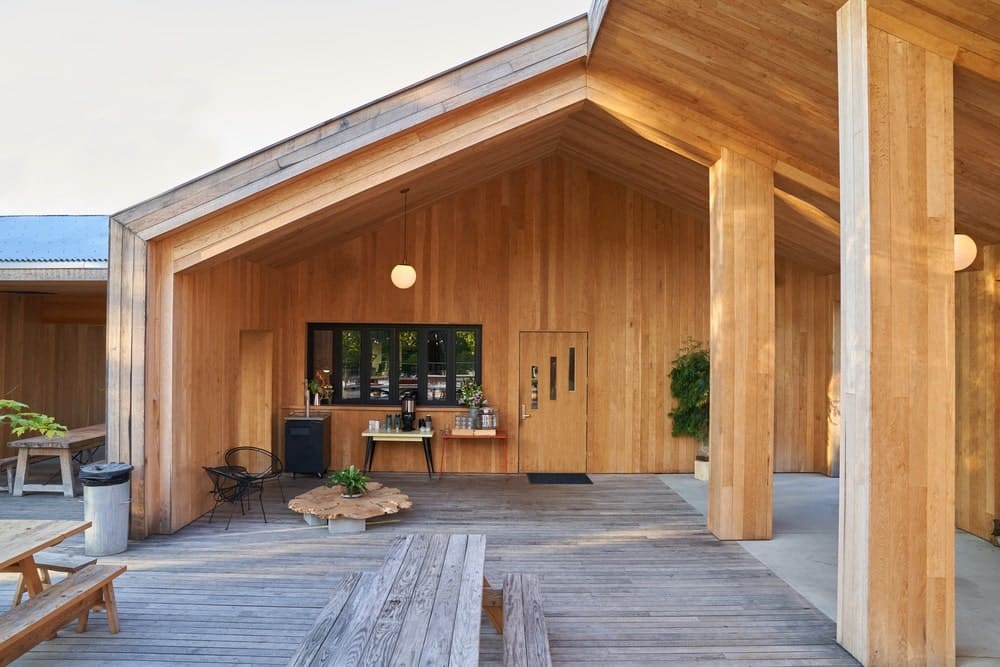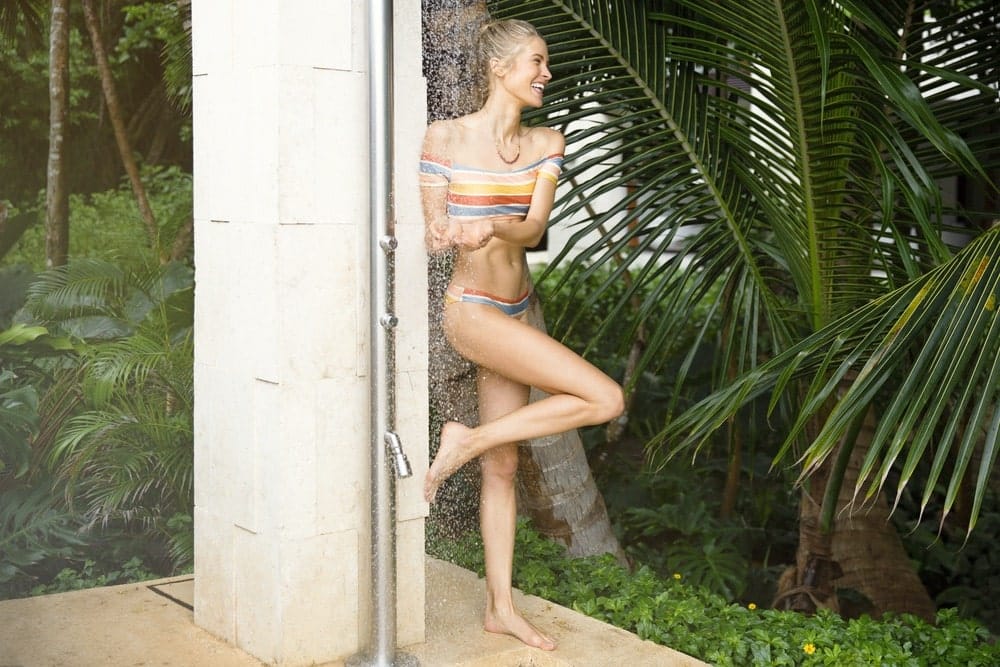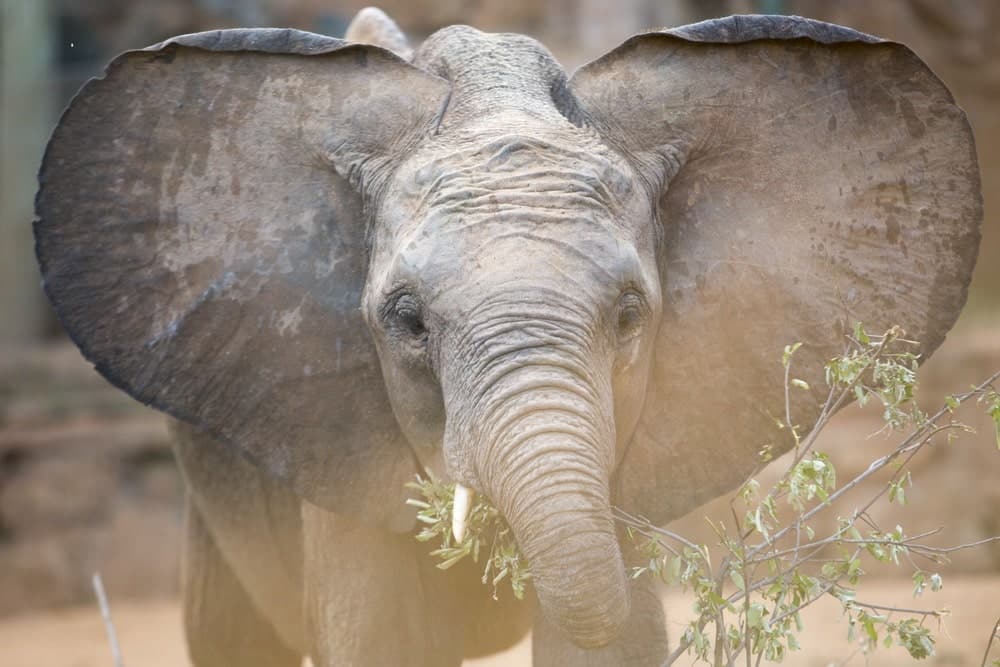 VIE: Do you have a favorite subject to shoot, and do you find certain subjects more difficult than others?
DLT: I love it all. Shooting a room and making it look real and accurate and pretty and livable is fun. Photographing a person having fun or a portrait is always fun as well. Travel and travel lifestyle are exciting, too, because you really get to interact with the locals, see what they see, really immerse yourself in their world. I think people can be challenging, especially if they're not used to having their picture taken. I've had to shoot animals on set for certain brands, and they're usually so much fun, but the time to shoot them is very limited. The same goes for children—there's a small window to photograph them before the attention is lost.
VIE: You often show people in your architectural and interior photos—why is that?
DLT: I love to show people in a space as if they're the accessory to the space. In my opinion, it just shows the proportion better, and it shows how a space can be livable. When I'm looking at a picture, I feel like I need to see a person or people in the lobby, restaurants, bar spaces, pools, etc. But again, nobody wants to see a person in the room they're about to book on the hotel's website. Nobody is like, "Oh cool, there are people sleeping in that hotel bed." We all want that bed for ourselves, right?
VIE: As this is for our travel issue, we'd love to know what your favorite destination has been.
DLT: Too many favorites! Off the top of my head: Kenya, Sri Lanka, Tunisia, South Korea—all of them because typically I have my expectations set on a middle level, not high, not low, and those four places blew my mind on all levels from what I experienced. I've talked to others that haven't loved those places, but it's all our own adventure.
I think people can be challenging, especially if they're not used to having their picture taken. I've had to shoot animals on set for certain brands, and they're usually so much fun, but the time to shoot them is very limited.
I'll find out soon if I'm going to Argentina, France, and the United Arab Emirates for three different jobs. And who knows, these jobs come and go all the time, but these three I really want. I've been to all three countries, but I want these specific jobs. I think I traveled to between twenty and twenty-five countries this year. I'm hoping to do the same next year.
VIE: Do you think it is important for people to travel?
DLT: One million percent yes, it's important. Young and old, everyone, no matter what. It's the best way to learn about yourself. Travel solo. Travel with a lover. Travel with friends. Travel with family. Explore, get lost, stay in, do nothing, do everything, eat familiar, eat out, get room service, swim, surf, hike, sleep, sleep more, drink local wine, hang with locals, cruise around by yourself, challenge yourself, or don't challenge yourself—either way, whatever you do, travel!
VIE: Any funny or interesting stories from the set you'd like to share?
DLT: Oh, too many. Probably just the trials and tribulations of weather, flights, connections, customs, everything else. Last year, I was shooting in Mexico, and we needed full sun for the hotel I was at for a four-day shoot, and it rained for four days straight other than the day I landed and the day I took off back to the US. We had seven models, two hairstylists, two makeup artists, a stylist, my crew—it was a twenty-five-person set for the shoot, and we couldn't postpone it, so we gambled and went to Mexico anyway. We had to fake the sun at a sunny resort in the rainstorm. Somehow, we made it work well.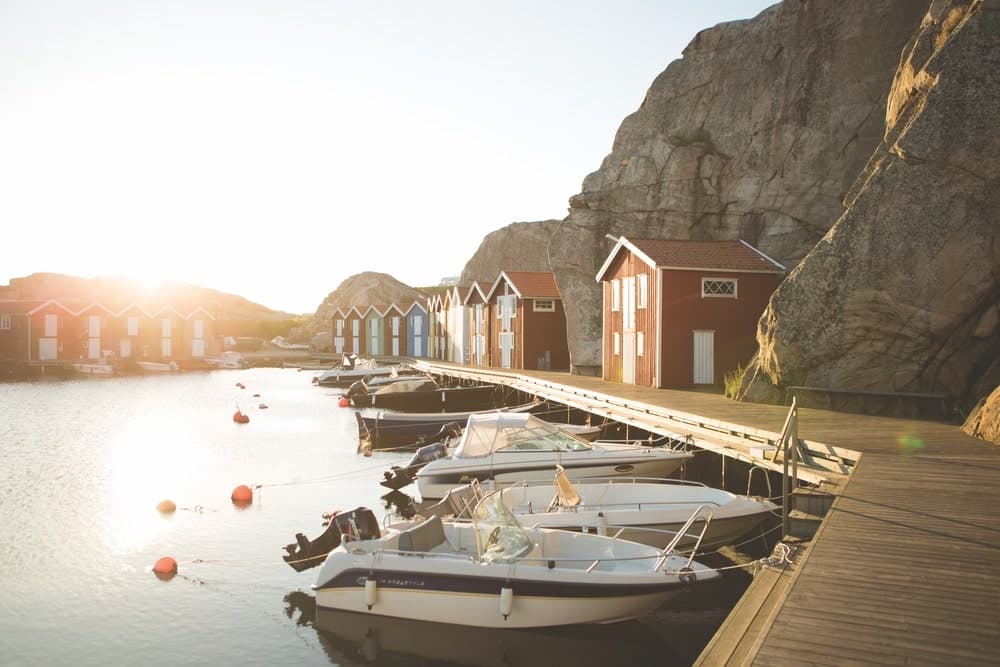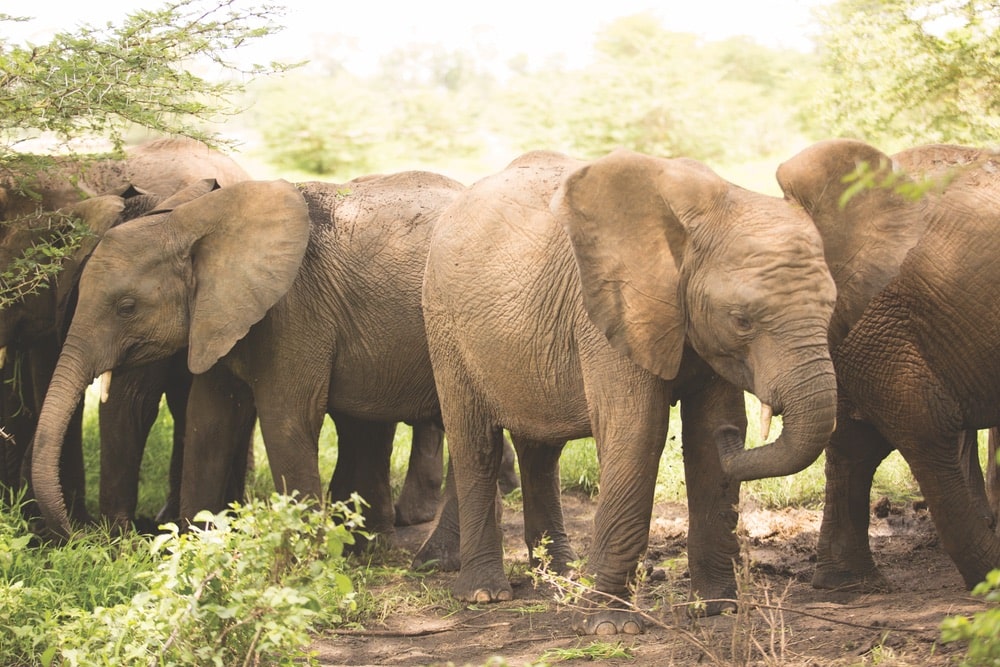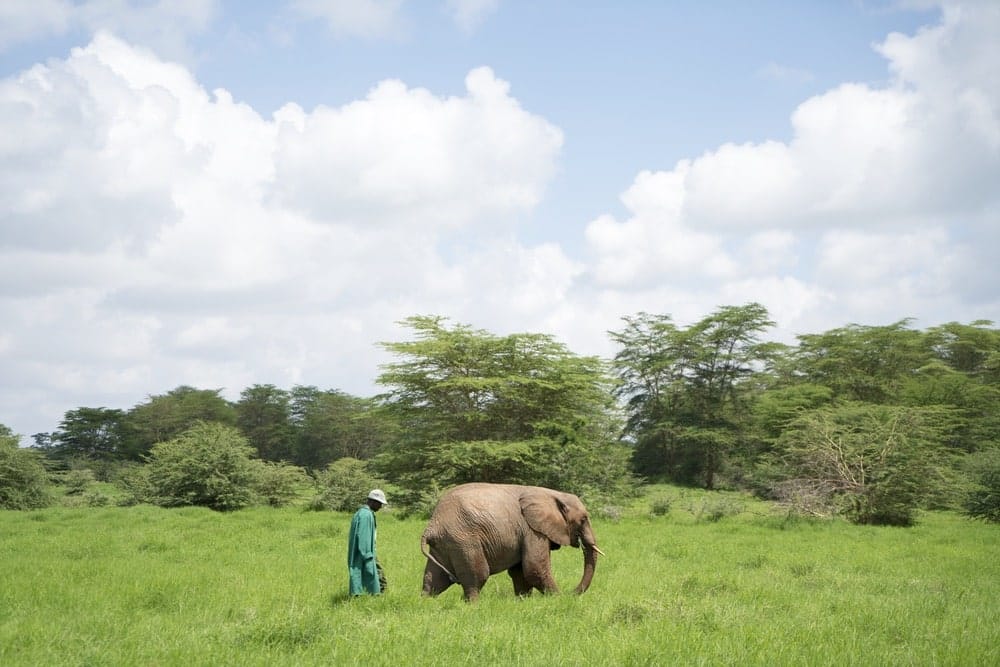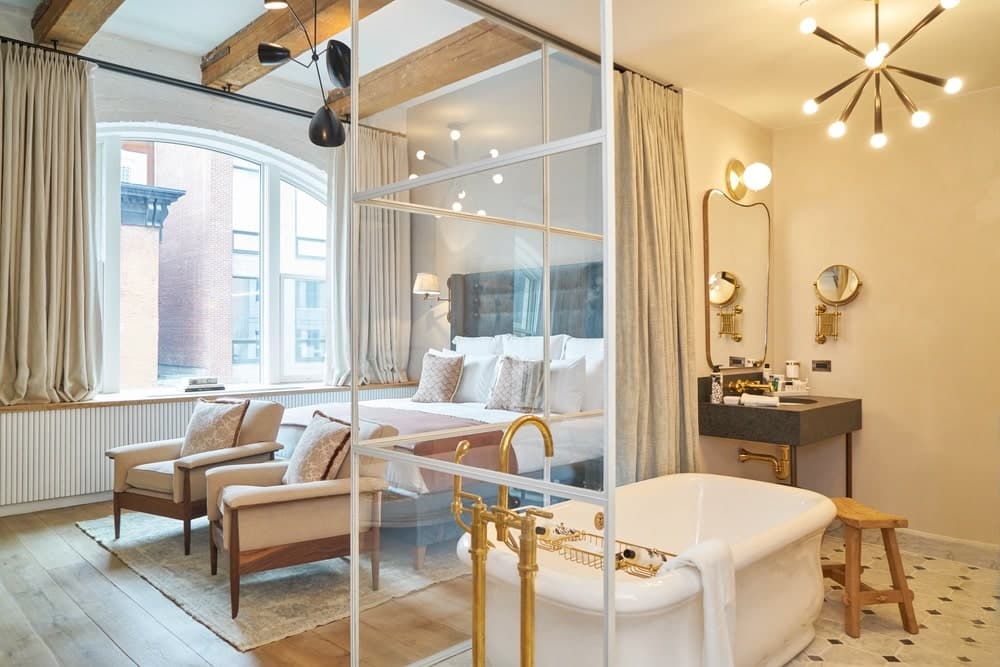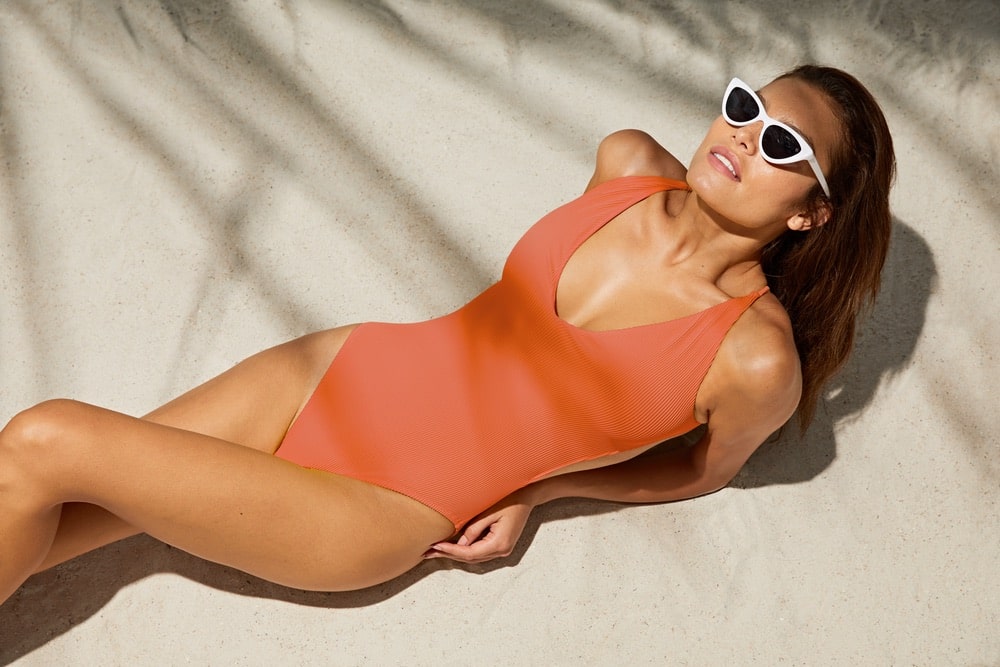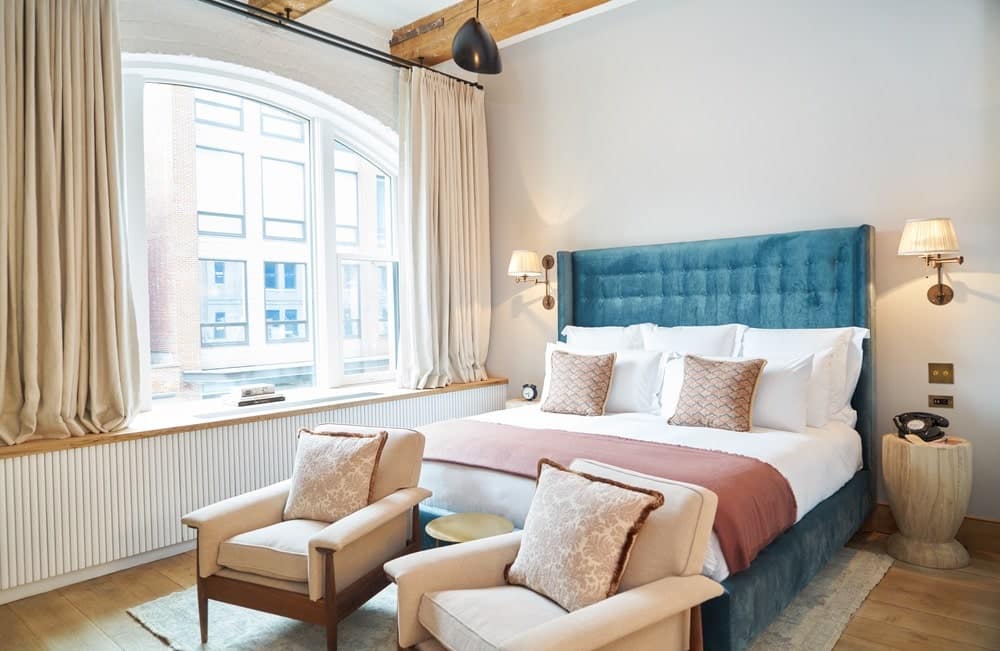 VIE: Why do you think art and photography are essential to the world?
DLT: Just to let us know that everything isn't seen one certain way. You could give ten people the same camera, same lens, same everything, and you're going to get ten different pictures. That's so special. Art and photography are so intertwined in our daily lives—it would be so strange without it, so it just shows the importance.
VIE: What advice would you give to a photographer who is just starting in the business?
DLT: Stay focused and driven, really care about what you're shooting, treat your client like gold, and bend over backward to make the client happy while shooting. Be flexible with your ideas, and don't be stubborn if you feel it's not going right. I sound so cliché on this answer, but it's so true; teamwork is the best way to accomplish a successful shoot. And, shoot everything possible to find your style. Photograph your cousin, strangers, your dog, food, cars, and things that make you laugh. Shoot anything and everything. Most importantly, don't let anyone walk all over you, and never shoot anything for free (unless it's for a nonprofit)—it lowers your value and, overall, it lowers the value of photography as a profession. This is something I'm very adamant about; never shoot for free.
— V —
---
Visit DouglasLyleThompson.com or check him out on Instagram @dltxii to see more.
ARTICLE CATEGORIES