by anthea gerrie | photography by Marilyn stafford
Marilyn Stafford, one of America's longest-lived creative exports, always thought that if she found fame, it would be treading the boards. After all, she grew up performing in the Cleveland Youth Theater, which launched her contemporaries Paul Newman and Joel Grey on their acting careers. Stafford went on to sing for her supper in Paris, where she caught the attention of Bing Crosby and Édith Piaf.
However, Stafford was destined to make her career as an exquisite observer of the human race rather than a nightingale. Her fate was set more than seventy years ago when a camera was thrust into her hands by a film director en route to an interview with Albert Einstein at his Princeton home. It transformed the friend who merely wanted to ride with the crew into not only a "stills lady" for the day but a celebrity, fashion, and war photographer for a lifetime.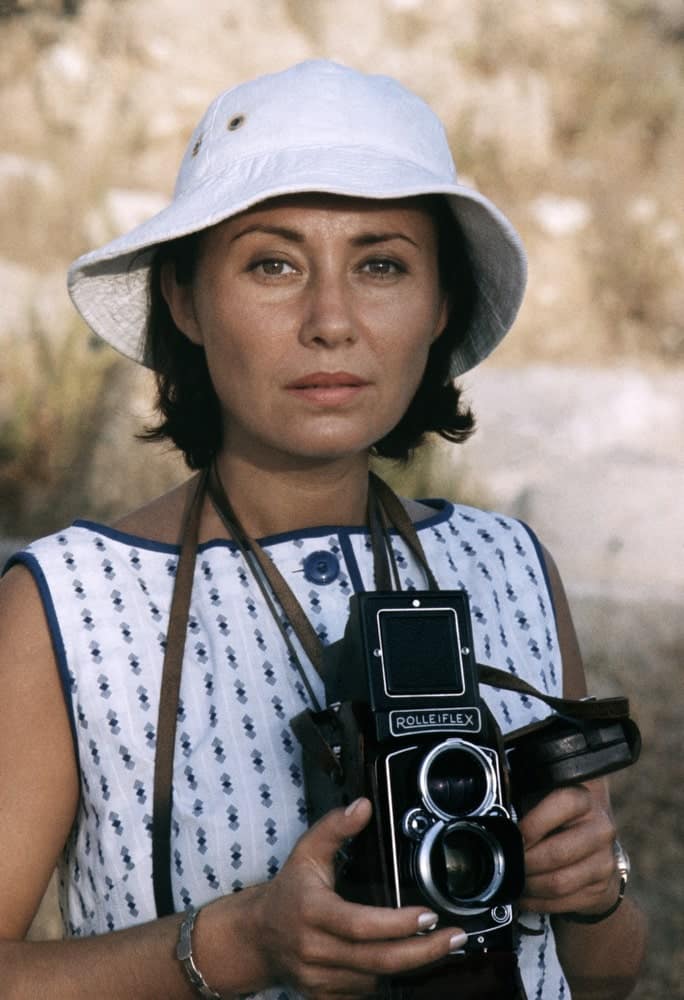 "I wish I'd tried harder to capture his essence," says the now-celebrated photographer whose fans think she did just that. Yet, despite her beautiful portrait of Einstein—and those that followed of celebrities including Lee Marvin, Jean Seberg, and the late Sharon Tate, not to mention political figures including Eleanor Roosevelt and India's leader Indira Gandhi—it would take more than seven decades since picking up that camera for Stafford's talent to be recognized as an art form. She may have had her pictures published everywhere from Women's Wear Daily and the International Herald Tribune to the front page of The Observer, but Stafford reached the grand age of ninety-six before her first one-woman show in a museum took place this year in the UK.
"To me, it was a job; I never thought of it as art," says the former Marilyn Gerson, speaking while busy boiling an artichoke for supper in her kitchen on the English south coast where, until a recent illness, she lived independently. She explains she never even thought of picking up a camera during the singing stage of her career in Paris, where she arrived as a tourist in 1949 and soon found herself moving in rarefied circles.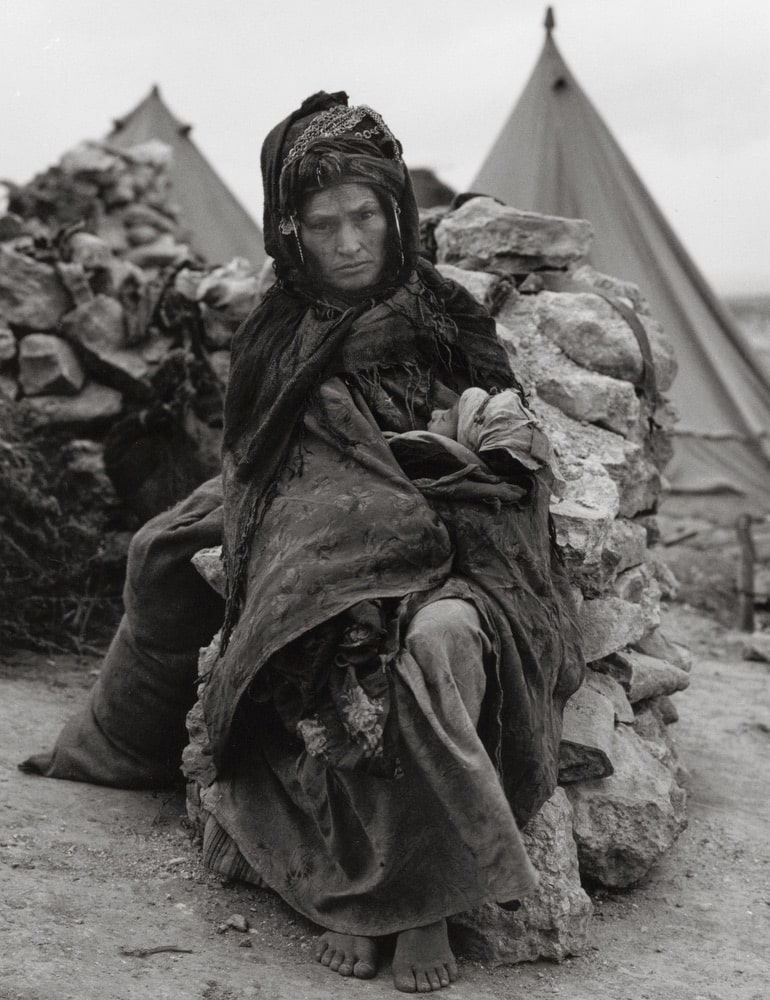 An impresario who overheard her sweet rendition of "Happy Birthday" in a restaurant encouraged her to try out for an elegant dinner club. There, she attracted the attention of Bing Crosby, who invited her to his table and later took her to the races. She went on to meet Noël Coward, Maurice Chevalier, and France's own greatest songbirds, Édith Piaf and Charles Aznavour. "But the constant night work was impacting my health," she explains, recounting how her life changed forever when she was introduced to two of the most outstanding documentary photographers of the twentieth century, Robert Capa and Henri Cartier-Bresson. The latter mentored her, taking her out on the streets as a decoy to distract the subjects he wanted to capture in candid shots by having her point a camera at them herself.
She explains she never even thought of picking up a camera during the singing stage of her career in Paris, where she arrived as a tourist in 1949 and soon found herself moving in rarefied circles.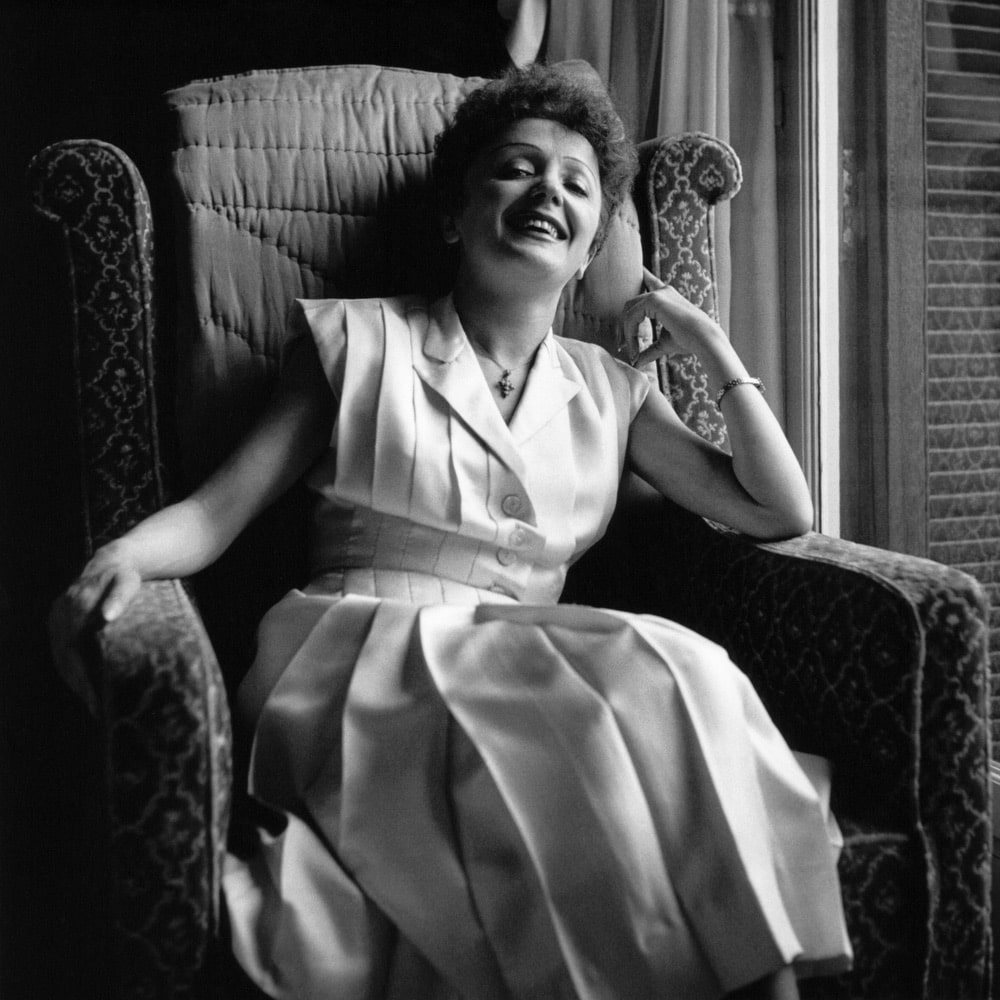 As the fabulous British show of her work, which has now moved to the Isle of Wight off England's south coast, demonstrates, Stafford morphed into one hell of a fashion photographer. She was decades ahead of her time in taking the models away from the catwalks to strike poses on the Paris city streets. "But what I saw on the streets was of more interest to me than the models and their clothes," she confesses, remembering how she would run off after assignments to a back street behind the Bastille to photograph street children in the slums.
Compassion for the less fortunate drove Stafford from Paris to the streets of Tunisia, where she captured photos of refugee babies and their mothers fleeing the war of independence in neighboring Algeria. "Perhaps they resonated particularly because I was six months pregnant myself," she reflects. Her baby came early, and her daughter Lina has stayed close ever since, living near, but not with, her partially sighted mother in the English coastal county of Sussex.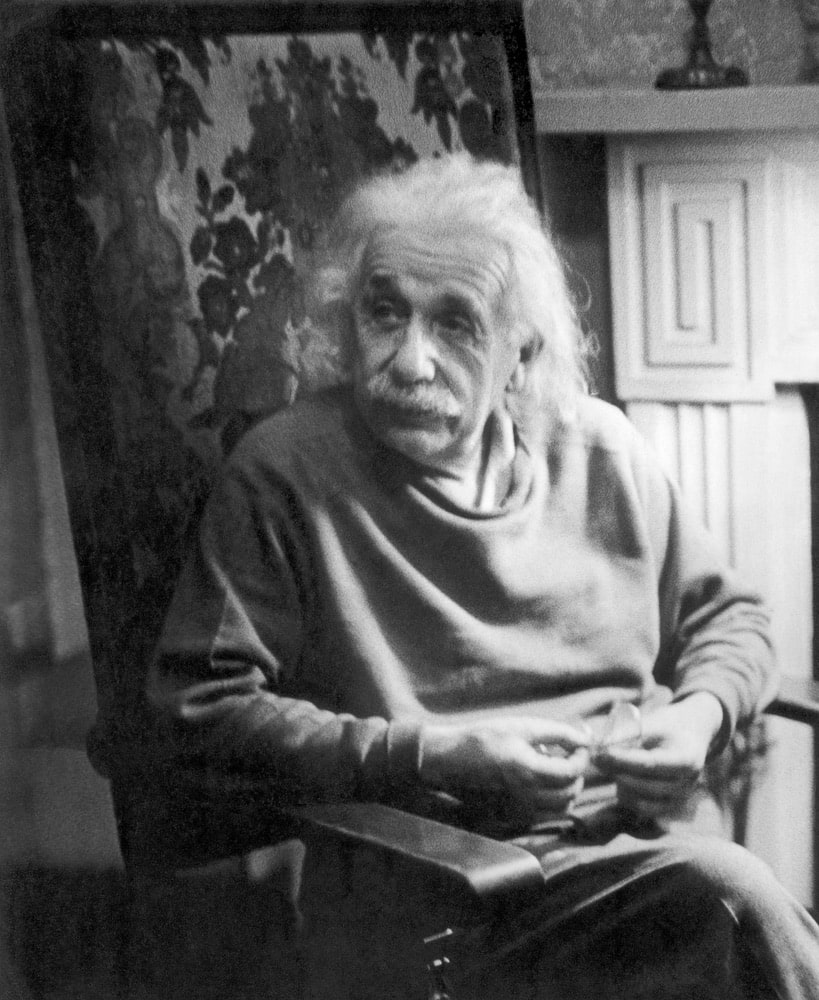 But what I saw on the streets was of more interest to me than the models and their clothes.
Lina remembers her childhood as eventful—despite her assignments from Vogue, the International Herald Tribune, and Women's Wear Daily, Stafford brought her daughter from Paris to Rome when her husband's job as a foreign correspondent demanded a move. Lina accompanied her on a new round of assignments to Lebanon, and they eventually lived in London after the marriage broke up. "I also went with her to visit my grandparents in Ohio, or they would come to us, and I still remember my grandmother's matzo ball soup," says Lina. She has jointly curated her mother's exhibition with documentary image-maker Nina Emett.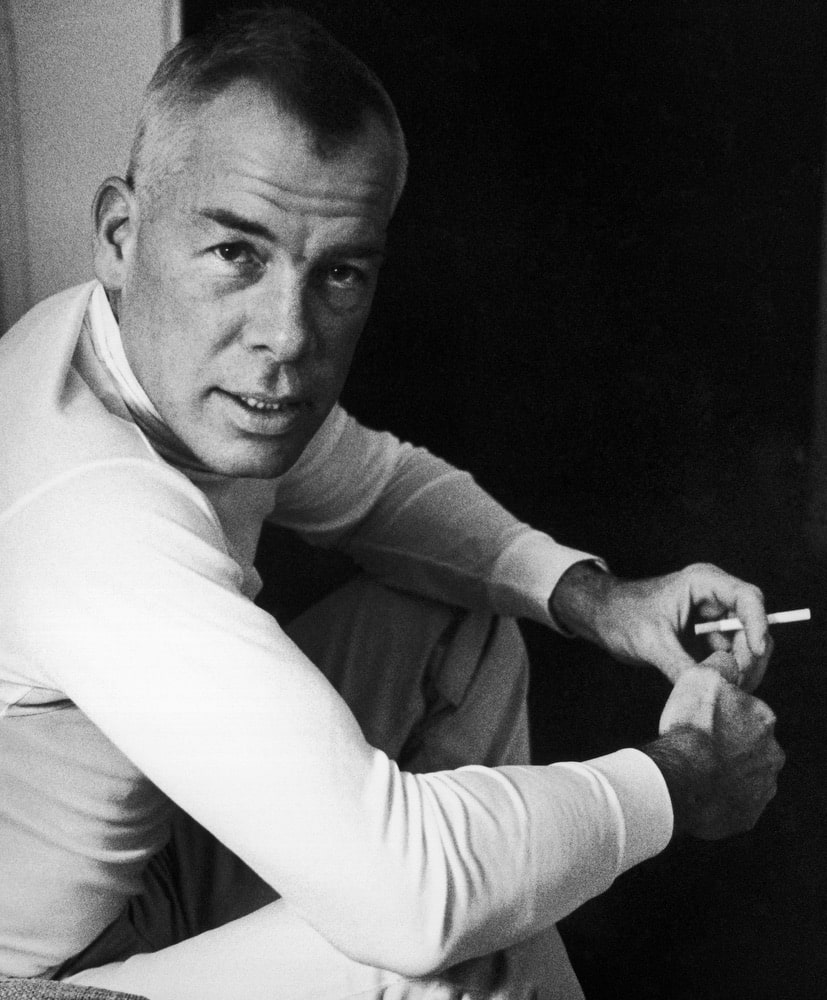 If it were not for Emett and her sharp eye, admits Stafford, her stacks of pictures taken over forty years would still be under her bed. "I retired in 1980 so I could do other things," she explains. She had lost her taste for shooting clothes and celebrities after the suffering she witnessed in Bangladesh, where she toured with Indira Gandhi but stayed on to photograph rape victims. "I could not face living in the fashion world full-time after what I had witnessed in Bangladesh."
It was a love for pictures telling stories that drew her to Emett, whom she met when the latter held her own exhibition—and was staggered by the massive talent of the older woman from the photos that had lain hidden under the bed for half a century. Emett now keeps Stafford's archives and has helped her set up an annual award for those following in her footsteps. "There's a two-thousand-pound prize for a woman photographer who, like my younger self, is seeking to create positive outcomes to global issues through the power of a camera lens," Stafford explains. "When I took the Algerian refugee photographs, it was because I hoped someone would do something about their situation. I say very humbly that I still want to make the world a better place."
— V —
---
Marilyn Stafford: A Life in Photography will show at Dimbola, the former home of Julia Margaret Cameron, at Freshwater, Isle of Wight, until October 16, 2022. Visit MarilynStaffordPhotography.com to learn and see more.
ARTICLE CATEGORIES