Powerhouse Country Musicians Take the Stage
By Sallie W. Boyles
Timing, they say, is everything, and the story of Pepsi Gulf Coast Jam, Panama City Beach's premier country music festival, presents one fine example. As more than twenty-five thousand fans from fifty states and fourteen different countries gather on Friday, Saturday, and Sunday of Labor Day weekend to enjoy their favorite country music and Southern rock groups, few realize that it all began with a chance encounter between some guys in a peanut field.
It was June of 2012 when Dave Trepanier—a former Los Angeles–based rock band manager and now the owner of the acclaimed Firefly restaurant in Panama City Beach—was at the BamaJam music festival in Enterprise, Alabama. There were a hundred thousand festivalgoers camped out in the middle of a farm vying to see performances by Kid Rock, Tim McGraw, and other stars. Casually meeting the producers, Rendy Lovelady and Mark Sheldon, Dave said, "Man, y'all need to come do something like this at Panama City Beach." Rendy responded, "Yeah, we'll have to talk about it."
In the back of his mind, Rendy thought what a huge job it would be to launch a new festival in Panama City Beach. Still, he vacationed there after the event and couldn't believe the number of people wearing BamaJam T-shirts. Reviewing ticket sales proved more enlightening: most of the purchases originated from that region. Meanwhile, legal issues involving the owner of BamaJam Farms jeopardized the land lease for the music festival.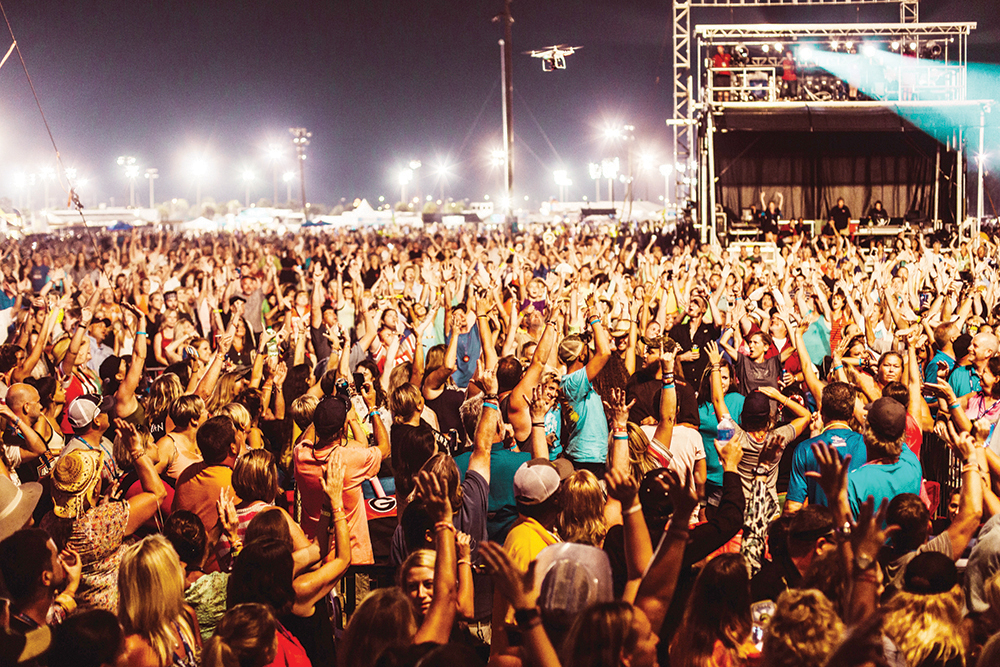 Over several years, BamaJam was a fantastic production. Even so, as Dave emphasizes, "It was out in the middle of a peanut field with not much to do during the day. Here, you have daytime activities with the beach, restaurants, and Pier Park [a premier retail complex by the Gulf with food and entertainment]." Importantly, as a successful restaurateur and son-in-law of Wes Burnham, an iconic property developer in Panama City Beach, Dave could facilitate personal introductions and help garner the local trust and support necessary for such an undertaking.
"I'm not sure we could have pulled it off without Dave's influence in the community," says Rendy. "Small towns are used to people promising them the world and delivering nothing."
Also, even though he and Mark were known for executing a first-rate festival, BamaJam had a reputation for rowdy fans. "We'd have forty to fifty arrests per day," Rendy admits, explaining why a skeptical city leader declared, "We don't need that kind of drama down here!"
Such concerns diminished after the first Pepsi Gulf Coast Jam exceeded expectations in September 2013—just fifteen months after Dave and Rendy first met. With fifteen thousand tickets sold, Toby Keith, Trace Adkins, Brantley Gilbert, Eli Young Band, Kip Moore, and the Charlie Daniels Band, to name a few, performed for a well-behaved, family-friendly audience. Rendy remembers Mike Thomas, now the mayor of Panama City Beach, telling him, "You're a man of your word, and you've got my vote from now on."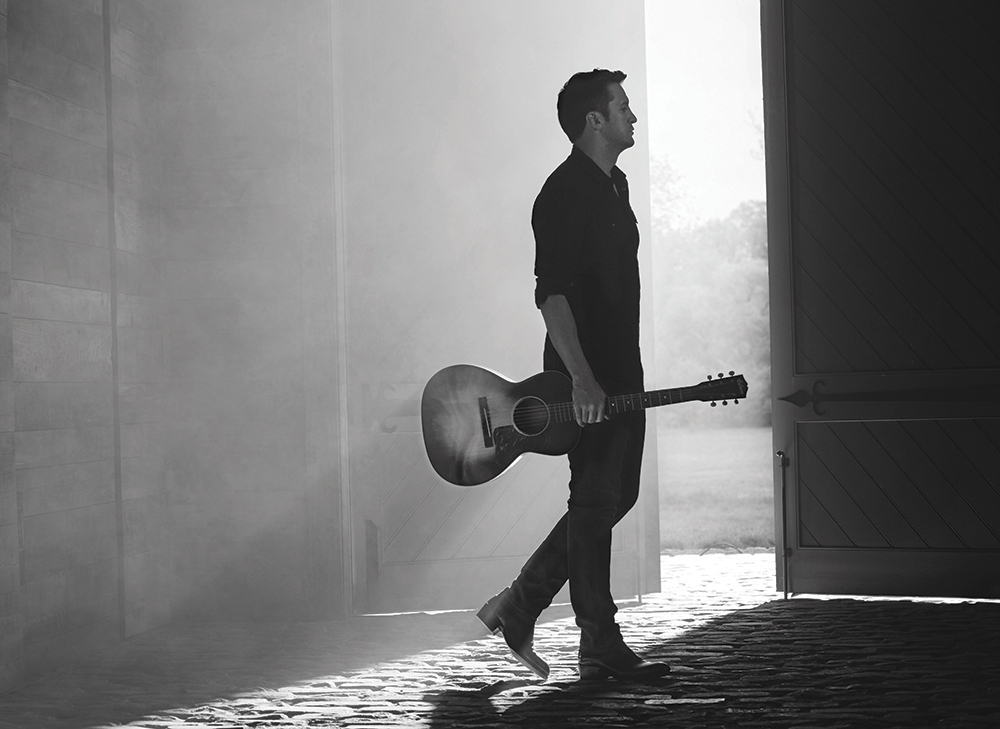 Recognizing the potential for two annual festivals, the city later asked Rendy and his team to produce Pepsi SpringJam. The event debuted in 2016 as a three-day event and returned in 2017 for two days with Sheryl Crow and Darius Rucker headlining.
With over three decades in the music industry, Rendy began his career as a musician before managing talent. Now, president of Rendy Lovelady Management and executive producer of Pepsi Gulf Coast Jam and Pepsi SpringJam, he has built his career as a straight shooter who knows his role, whether adeptly handling an artist's fragile ego or working closely with the chief of police for an event's safety. That's why top artists and corporations like Pepsi, Jim Beam, Budweiser, CMT, and SiriusXM Radio, in addition to Panama City Beach and numerous local sponsors, sign on.
Thanks to social media and outlets like Fox News, which announces each year's launch and headliners, Rendy, the spokesperson, is the festival's public face. One fan spotted him in Alabama and exclaimed, "You're Gulf Coast Jam!"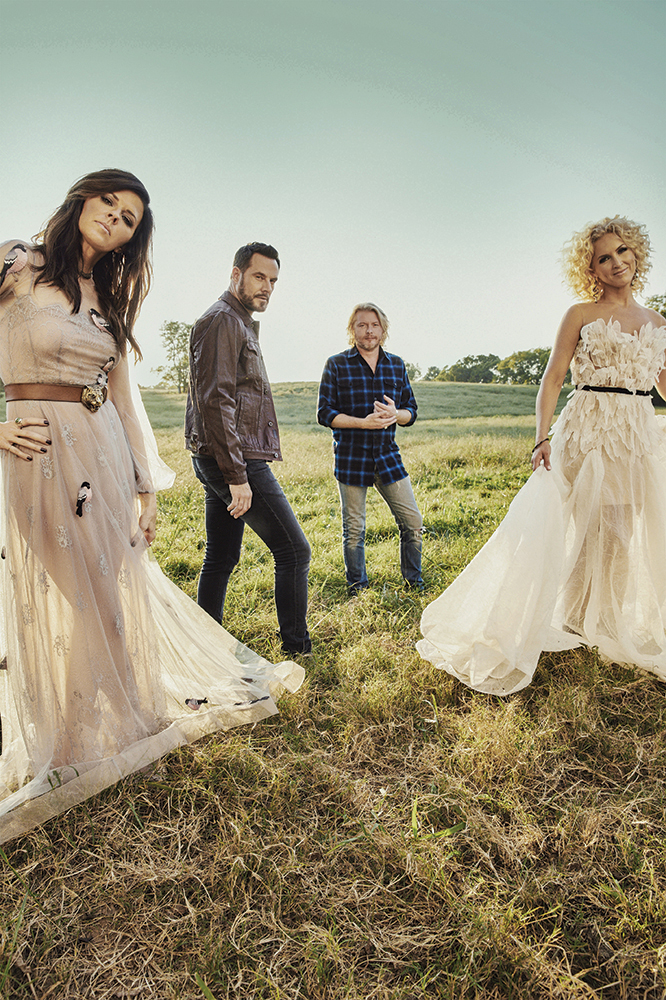 Without question, the pressure to perform, so to speak, rests heavily on Rendy's shoulders, but he's hardly a one-man show. In addition to Dave, his cocreator, and Mark, the festival's chief operating officer, Rendy relies on the advisement and investment of many, including the Bay County Tourist Development Council. From the latter, he quickly adopted a different perspective about ticket sales. "All my life, this business has been about putting butts in seats," Rendy says. "I moved the festival to Panama City Beach, and it's about putting heads in condos."
People buy tickets and book rooms for Pepsi Gulf Coast Jam because it promises a stellar experience at a fantastic value. In many cities, a single concert costs what one pays to attend eighteen different performances over three days in Panama City Beach. In 2017, advance ticket prices ranged from $129 for general admission with a shuttle service to $439 for VIP access. (VIP tickets always sell out early.) Also, since 2012, tickets to active and retired military personnel and their immediate family members have remained fixed at $109 with entry to a military appreciation tent. All children six and under are admitted to the festival at no charge.
I have spent a lot of time with my family in the PCB area since I was a kid. It's a great feeling being able to also circle back and share my music with this community as well. It's a special place.
Pepsi Gulf Coast Jam takes place at Frank Brown Park, a two-hundred-acre recreation facility. Gates to the venue open daily at two in the afternoon. The music starts at two thirty. Longtime favorites and hot new talent lead up to the day's top-of-the-charts country music artist, who goes on stage at around ten and plays until eleven thirty. Instead of camping out, festivalgoers leave and return the next afternoon.
The quality of 2017's lineup reflects the depth of prior years with Jason Aldean, Lee Brice, the Oak Ridge Boys, Darryl Worley, the Railers, and Gal Friday performing on Friday; Little Big Town, Kip Moore, Dan + Shay, Colt Ford, Diamond Rio, William Michael Morgan, and Muscadine Bloodline on Saturday; Luke Bryan, Brett Eldredge, Granger Smith, Kane Brown, Them Dirty Roses, and the Pepsi Southern Original winner on Sunday.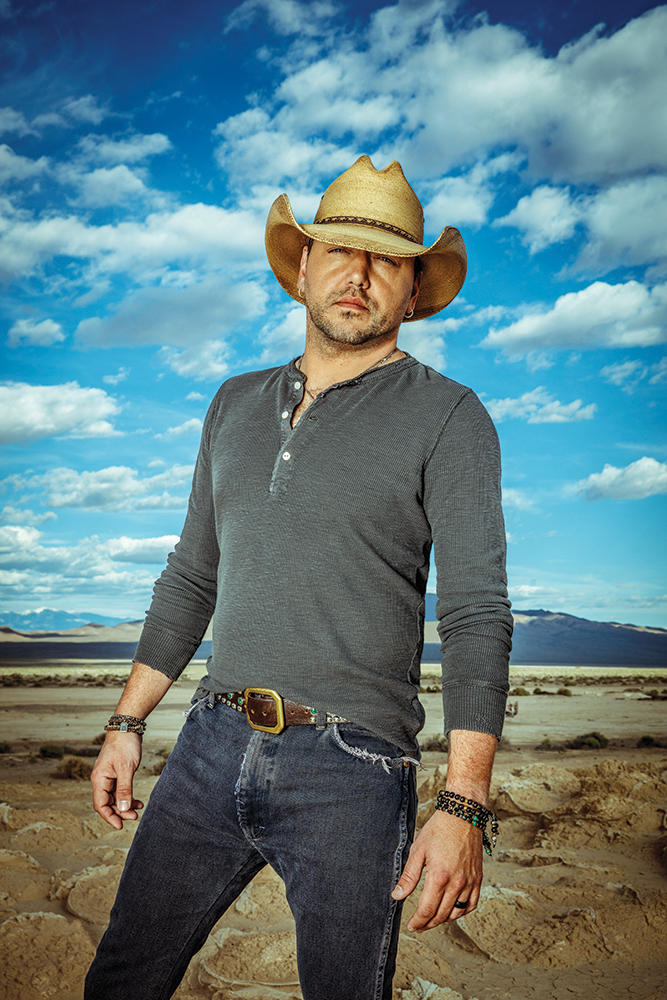 Headliner Luke Bryan's ties to the Gulf Coast run deep, and his performance is a big draw for the 2017 festival. "I have spent a lot of time with my family in the PCB area since I was a kid," Bryan says. "It's a great feeling being able to also circle back and share my music with this community as well. It's a special place." The crowd will celebrate that special place with Bryan as he closes out Gulf Coast Jam's finale night performing hits from his five chart-topping albums.
The Pepsi Southern Original, who opens for the third day's lineup, is chosen in a contest of unsigned artists. Entrants submit up to two songs (audio or video) for judging. "One year," Rendy says, "we had almost five thousand applicants." Thirty semifinalists are selected to compete live in one of three regional venues towards the end of July. Ten finalists, including five from the prior year, perform once more on August 31 in Panama City Beach. Joining Rendy on the 2017 judges panel were Patrick McCarty from Hwy 20 Entertainment and others in the industry.
Noting that an agent from William Morris is also in the audience on the final night of the contest, Rendy says, "I love original music and performance, and the ability to give new artists an opportunity." Exposure from competing and winning the Pepsi Southern Original has enabled several to build a touring career and open for big names.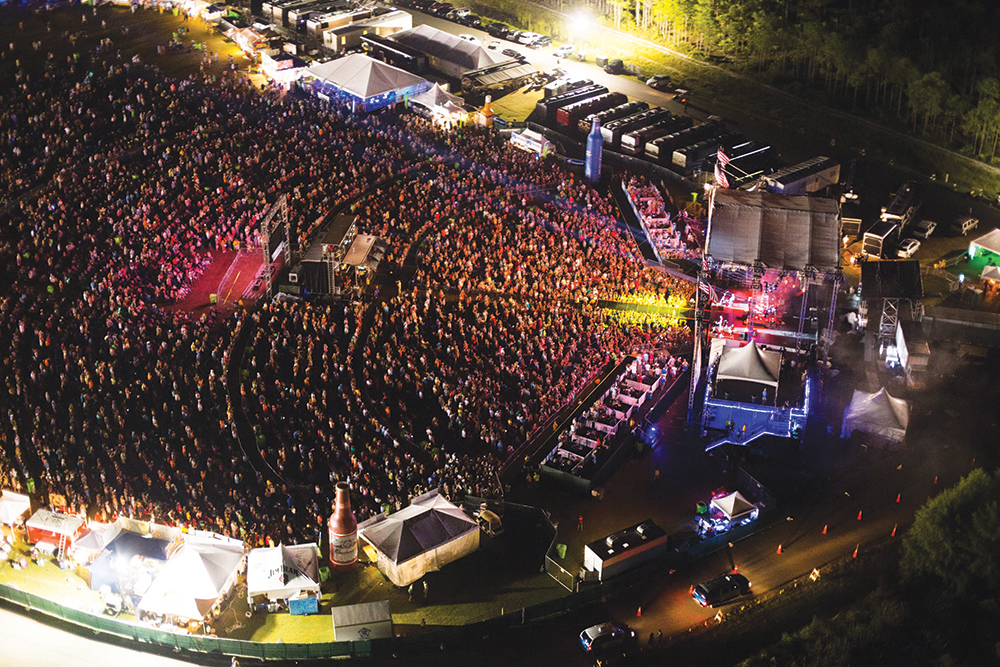 "What's most gratifying for me is to sit and watch people enjoying themselves, and seeing the sponsors realize they got their money's worth," says Dave. He and his wife, Stacy, love having their young daughters join them, especially since "drunken buffoonery," as Dave puts it, isn't tolerated. Besides, there's so much more to do. "From the moment you walk inside, it's a fan experience with giveaways, contests, and food and drink vendors," Dave states. "We encourage the sponsors to do something to interact with fans, get them involved." Cornhole is a popular game, as are prizes like beach cruisers and trips.
The congenial atmosphere also entices artists to engage with fans. Rendy recalls seeing Brantley Gilbert, who performed in 2013, take off on his motorcycle and return with thirty others on their bikes. Blake Shelton, featured in 2014, called over a group of kids to join him in basketball. Rendy says, "Blake was so blown away by the energy and size of the crowd that he told me, 'This is the best damn little festival that I've been to in my life!'"
What's most gratifying for me is to sit and watch people enjoying themselves, and seeing the sponsors realize they got their money's worth.
With nearly twenty hit singles, including "Awful, Beautiful Life," "Have You Forgotten?," and "I Miss My Friend," Darryl Worley agrees. "I love the area," he declares, "and it's the coolest festival I play in this part of the country. It's just a joy." Having appeared in Pepsi Gulf Coast Jam's lineup every year except 2014, Darryl adds, "It's kind of like a reunion. Rendy and I have worked together for years, and I helped get the festival started. I usually set the weekend aside to help entertain the investors and judge the Pepsi Southern Original." In 2013, Darryl released "Southern Original," an original song to promote the contest and kick off the battle of the bands.
No matter his involvement, Darryl does not take his spot on the main stage for granted. "We usually go on sometime in late afternoon," he says. "There's already a huge crowd by the time I come out." During his set, which lasts about forty-five minutes, he'll introduce new songs, but happily pleases fans with their familiar favorites. "Florida has been a mainstay for me to travel and do shows for fifteen to twenty years now. It's a good bunch of folks," he muses. "I have the most loyal fans in the world. I'd like to give them special thanks and a hug around the neck for keeping my electric bill paid!"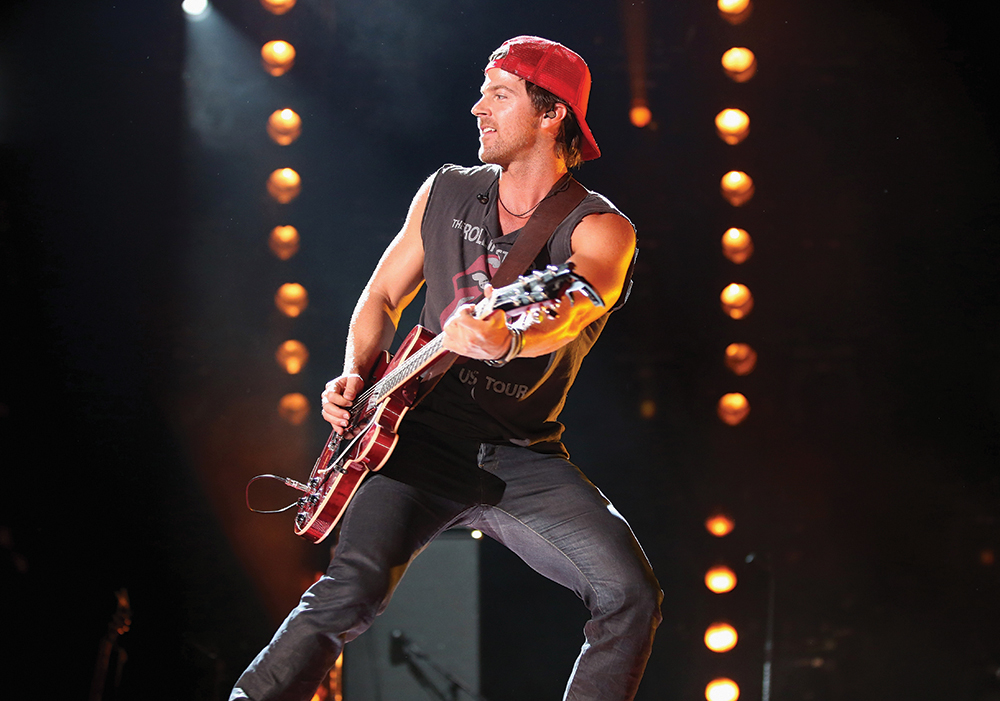 Such sentiments convey why so many now count on Pepsi Gulf Coast Jam, as highlighted by 2016's cancellation with Tropical Storm Hermine's approach. "We learned how big and important the event was," says Dave. The total economic impact from the 2013 Gulf Coast Jam through the 2017 SpringJam exceeds $45 million with over three thousand jobs created and more than $250,000 donated to nonprofits.
"I felt kind of like a groom standing at the altar waiting for a bride who never showed up," says Rendy of the cancellation. "It was going to be a great year."
Commiserating rather than complaining, fans overwhelmingly offered words of encouragement and waited patiently for their ticket refunds. "When we posted the announcement," Rendy shares, "we had over three million people respond to it." He further recalls a poignant moment upon entering Capt. Anderson's, a longstanding local restaurant, on the day after calling it off. "People were clapping and crying; it was a moving time."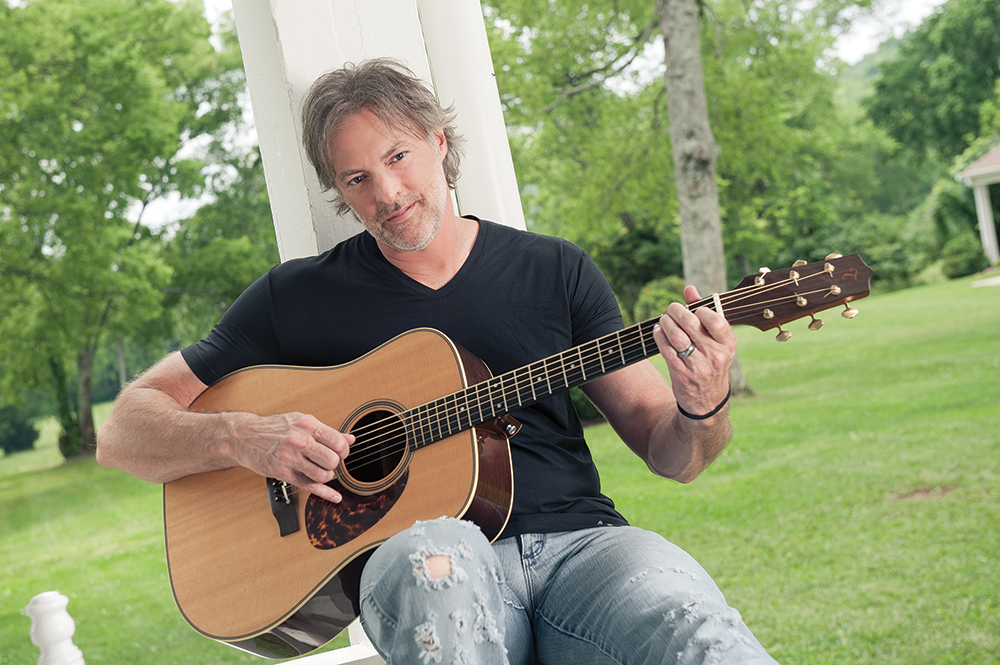 Thus, the show goes on. Well before the summer of 2017, the headliners for 2018's Pepsi Gulf Coast Jam were booked, and Rendy had already entered negotiations for 2019.
"It's so much work, and it's expensive," says Dave. "In essence, we build a city out at Frank Brown Park that's open for thirty hours over three days. But we're just three guys who love doing this."
Well, to cultivate such a legacy for Panama City Beach, the three—Rendy, Mark, and Dave—
couldn't have been just any guys who happened to run into one another and shoot the breeze on some random Alabama peanut farm. No, but what a great premise for a country music song!
— V —
---
For additional information and social media links, readers should visit GulfCoastJam.com.
Sallie W. Boyles works as a freelance journalist, ghostwriter, copywriter, and editor through Write Lady Inc., her Atlanta-based company. With an MBA in marketing, she marvels at the power of words, particularly in business and politics, but loves nothing more than relaying extraordinary personal stories that are believable only because they are true.
ARTICLE CATEGORIES