The Idea Boutique Is Challenging the Publishing Industry
By Addie Strickland | Photography courtesy of The Idea Boutique
They say the comfort zone is the most dangerous place to be for a business. If you're not evolving, you're moving backward. The Idea Boutique, the publishing house of VIE magazine since 2008 and a registered Library of Congress book publisher since 2009, breathes life into dreams and ideas through its finely crafted magazines, books, branding, social media landscapes, websites, and so much more. While celebrating the success of VIE in 2023, as it was named one of the Top 50 Luxury Media in the World, The Idea Boutique is also releasing three new books for its clients.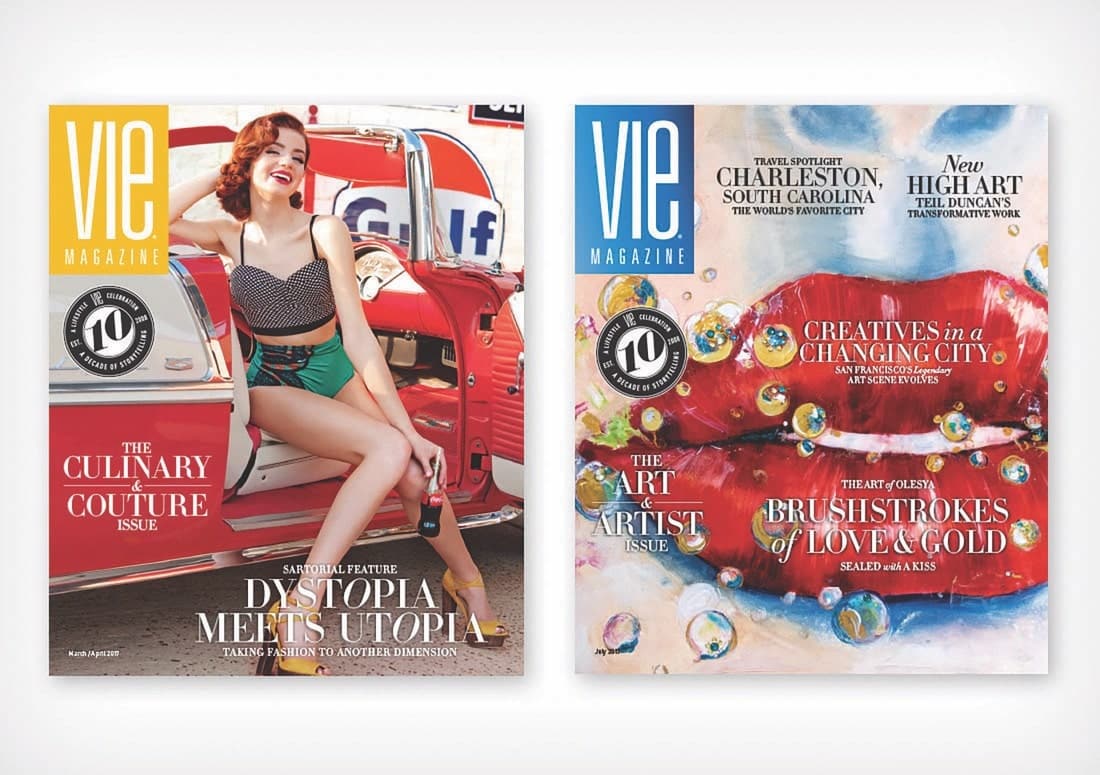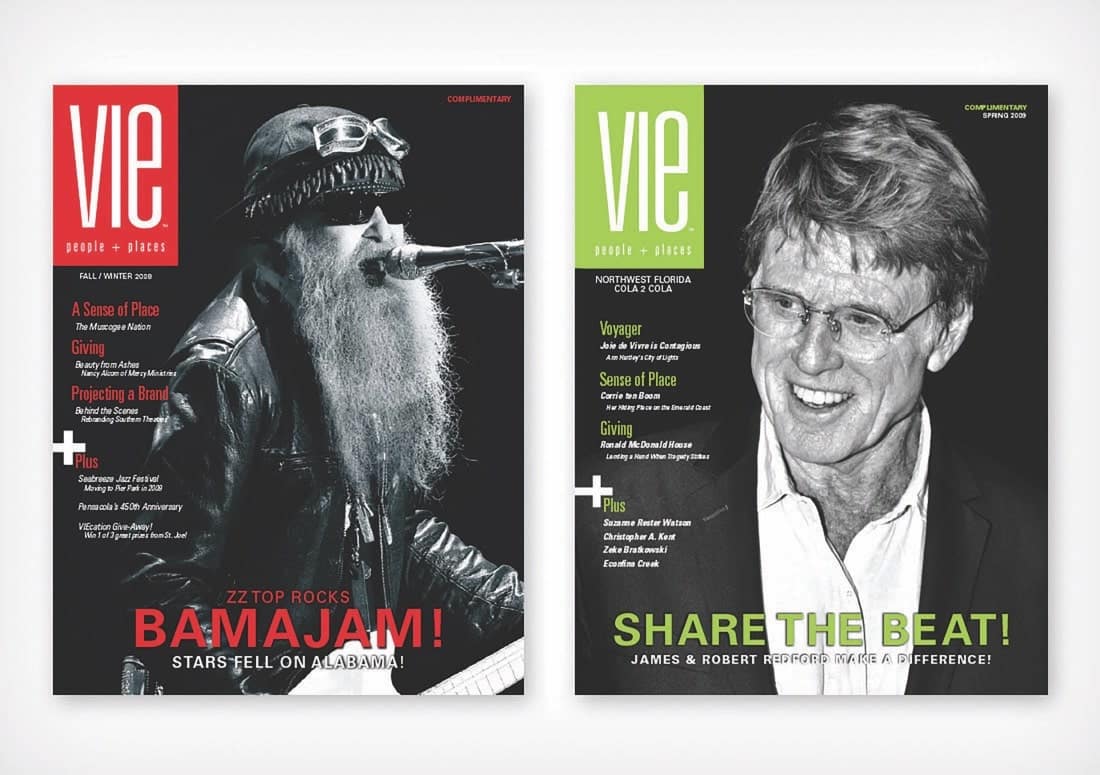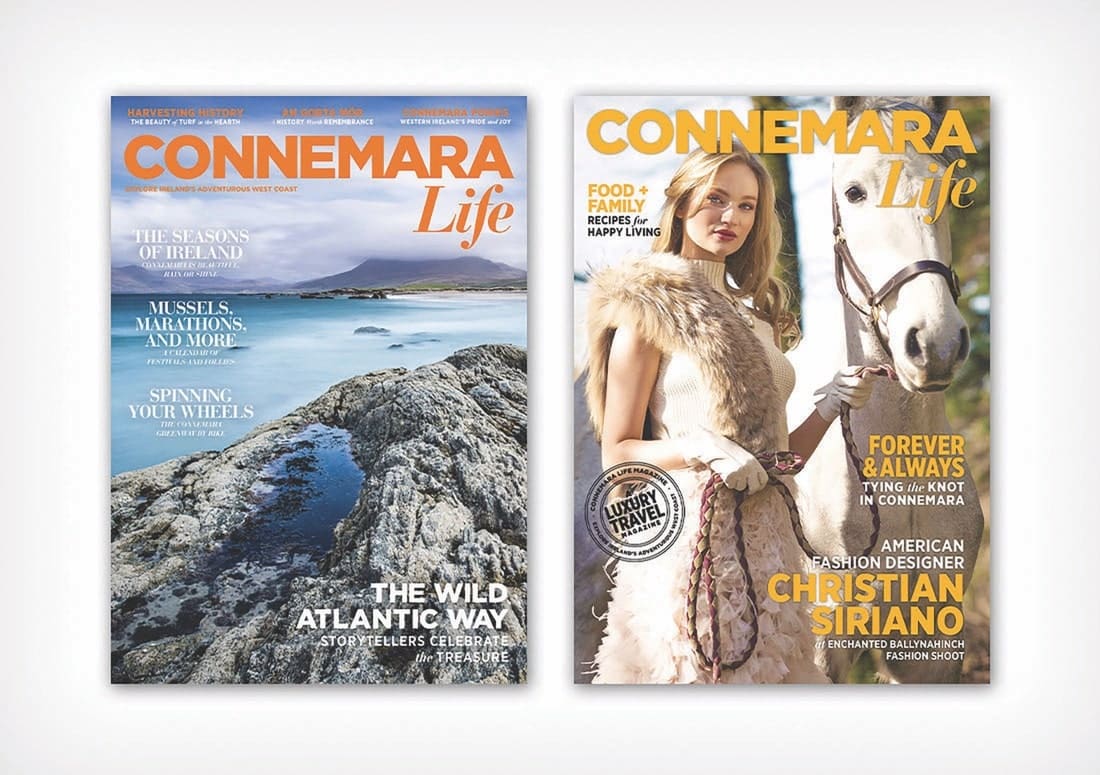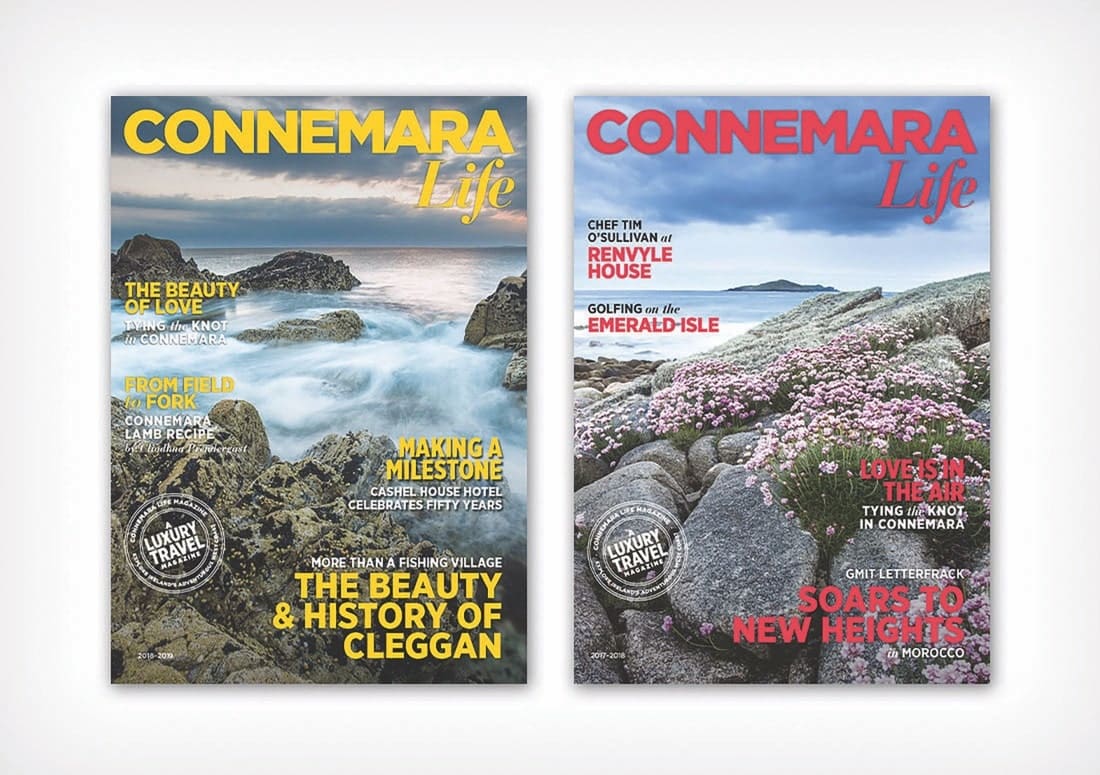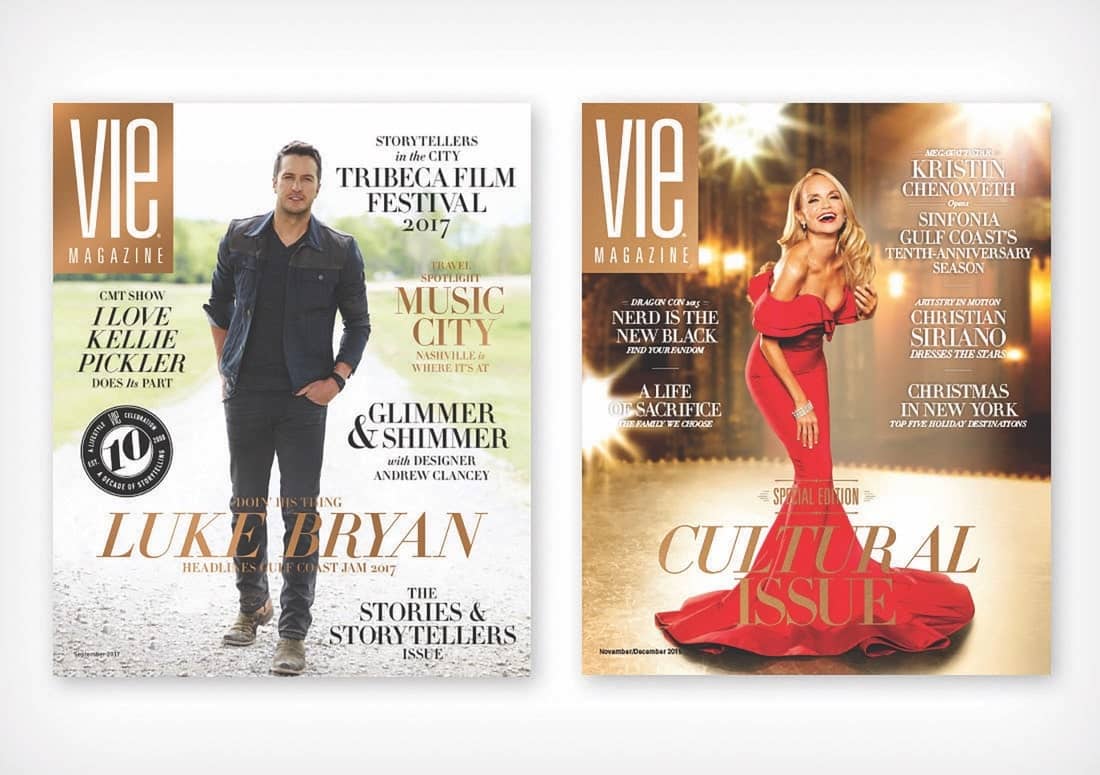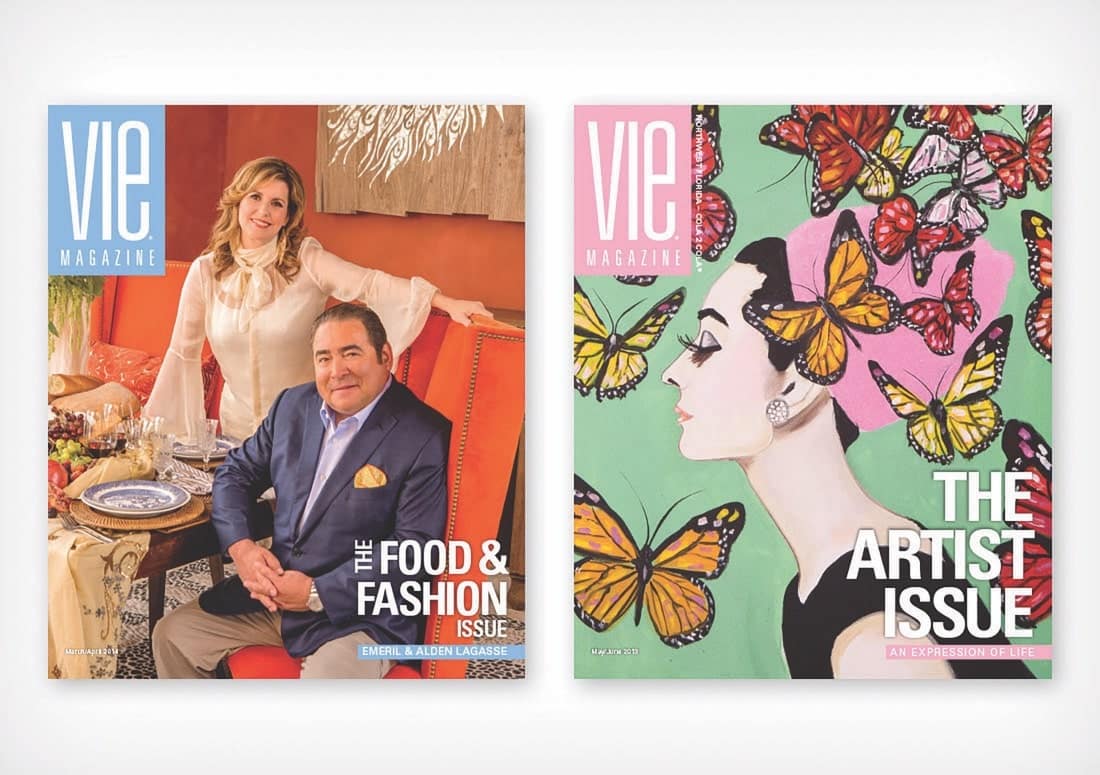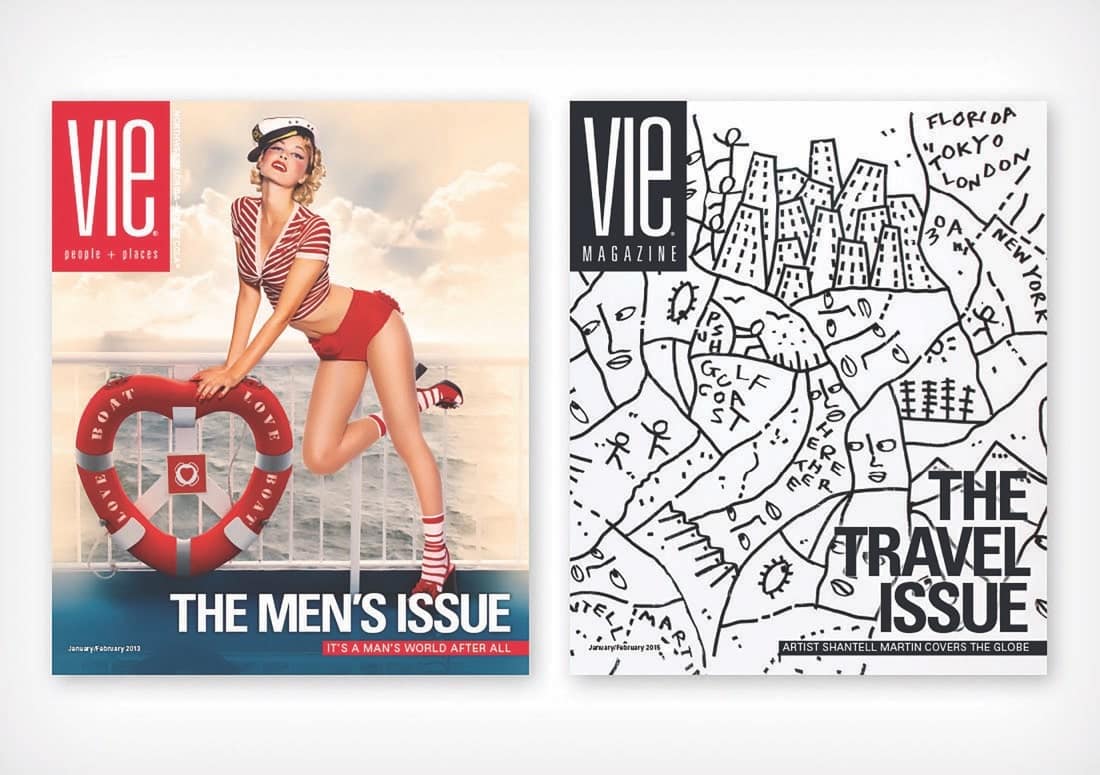 This independent publisher in Santa Rosa Beach, Florida, has curated many other magazines in addition to its flagship title, VIE. These include Sandestin Living for Sandestin Golf & Beach Resort, Goin' to the Beach for the Resort Collection, Where I'd Rather Be for Newman-Dailey Resort Properties, Portofino Life for Premier Island Management Group's Portofino Island Resort, and VIE's sister lifestyle publication, Connemara Life, celebrating the Connemara region of County Galway, Ireland.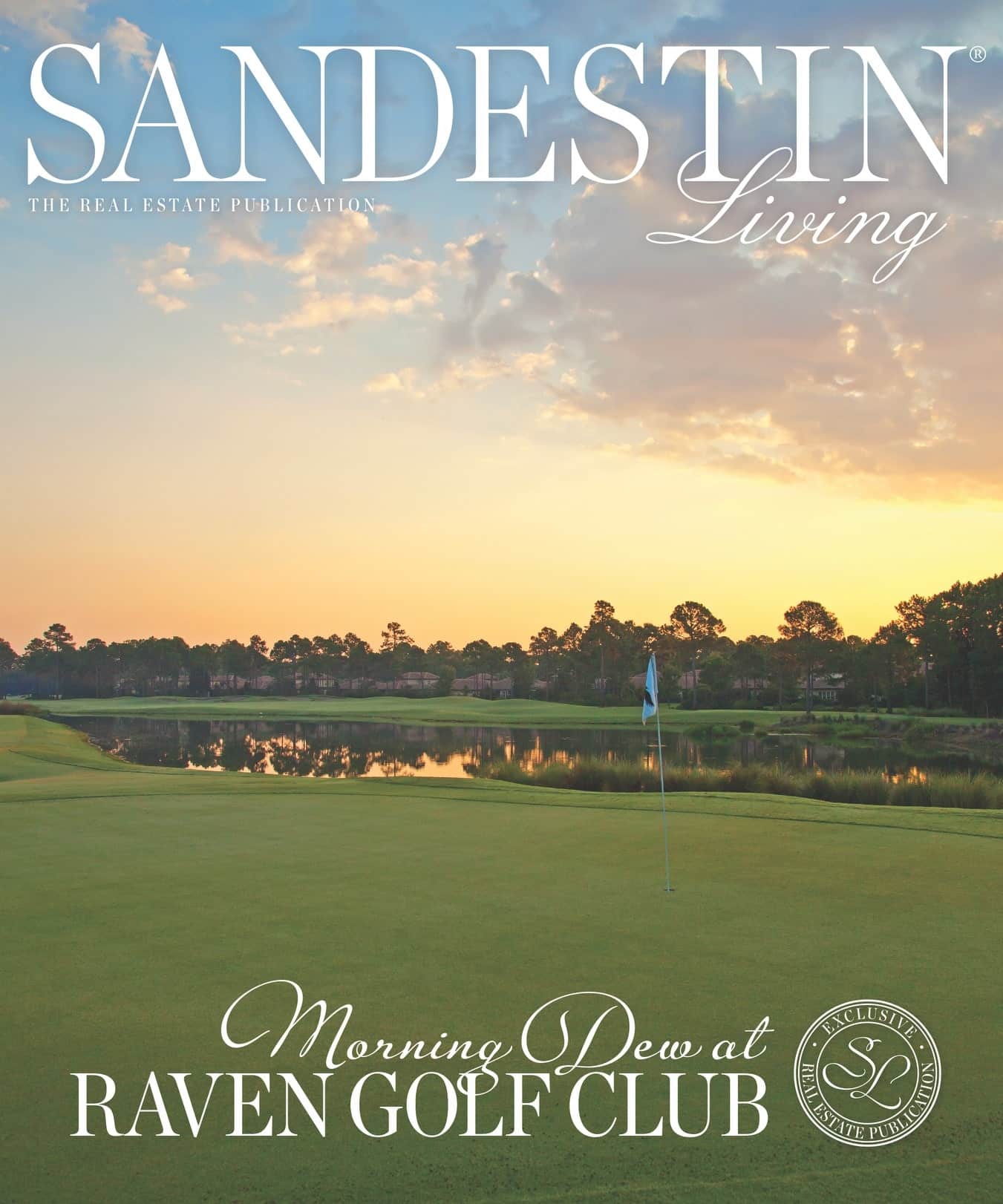 "Shortly after we began publishing VIE, clients became interested in having us represent them as publishers of what I had coined at the time 'vanity books,' namely one-off memoirs and beautifully designed coffee-table books," says The Idea Boutique/VIE founder and creative director Lisa Marie Burwell. "Sister Schubert Barnes—of the famous Sister Schubert dinner rolls—was our first book publishing client, and we created her substantial coffee-table cookbook, Cast Your Bread Upon the Waters. It was an organic progression toward the journey of publishing that led to dozens of books and magazines becoming part of our boutique publishing house."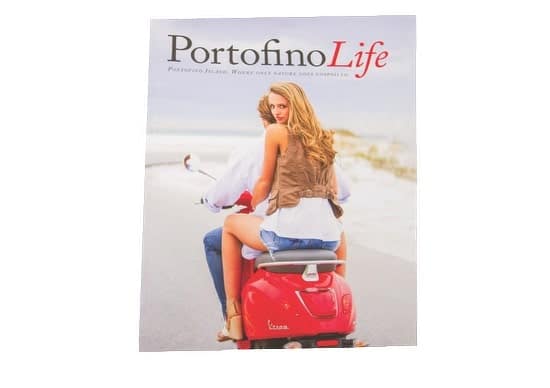 The Idea Boutique's team of professionals delivers a complete publishing experience, from the initial review of an idea or manuscript to distribution. Services include outline development, writing, editing, proofreading, interior layout and design, cover design, registering in the official ISBN database and Library of Congress, printing, distribution, and marketing. From artistically bound books to paperless digital publications, The Idea Boutique has the unique capability and professional expertise to take the dreams of authors, creators, and businesses and turn them into stories that can be shared with the world.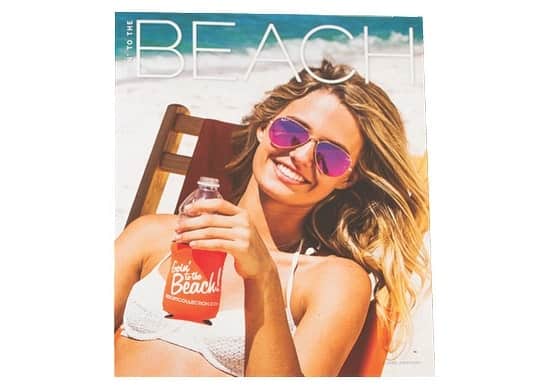 "Storytelling is such an inherent human desire, and it's a pleasure and honor to help so many people tell their stories through the pages of VIE, the other magazines we have published, and books of all shapes and sizes," says The Idea Boutique/VIE editor and communications director Jordan Staggs. "We love telling stories—through words and visually—to help our clients and subjects connect with their audiences, whether from a business vantage or just to share their hearts and souls with others." In addition to heading up the new VIE Book Club, Staggs is the author of books HOME by VIE, The Seaside Style® coffee-table book, and COOK by VIE, and editor of Janie Blue and Everything I Never Learned in School.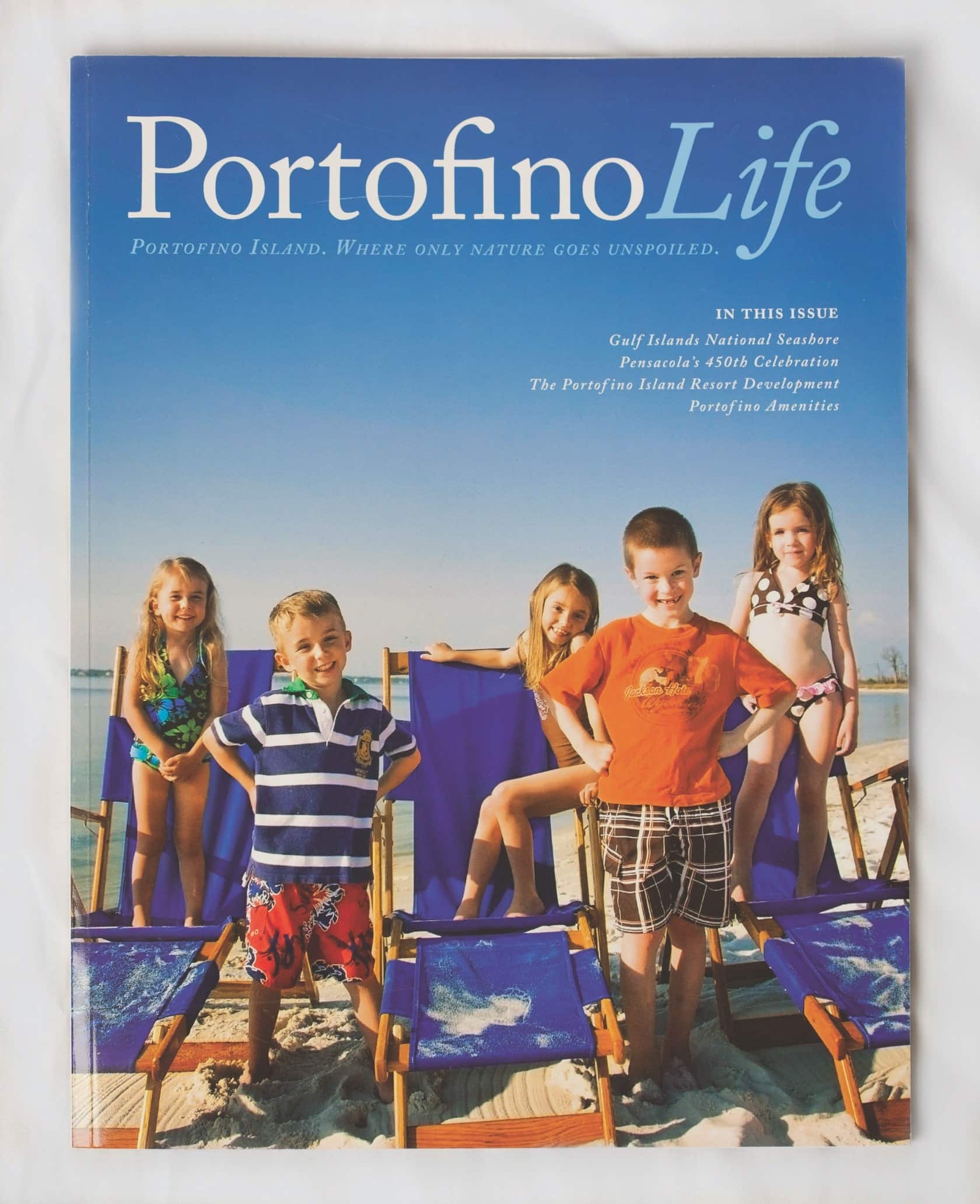 We can't wait to share more words, pictures, and designs through printed and digital pages as The Idea Boutique grows and evolves its publishing arm. Look out for its first novel, Janie Blue by Suzy Accola, now available, and take a look back at its other projects to date!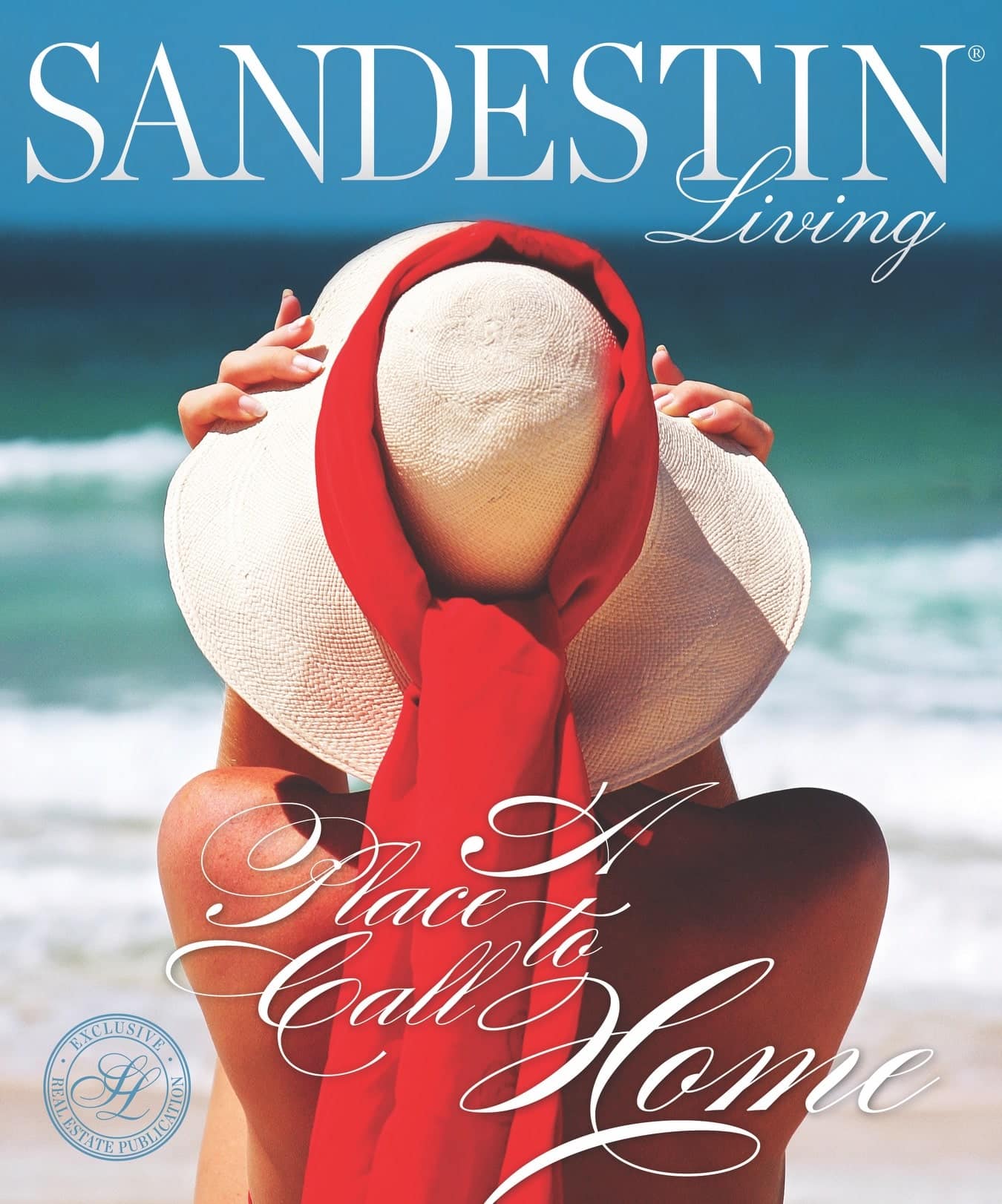 Cast Your Bread Upon the Waters
From concept to completion (all within nine months), The Idea Boutique published Sister Schubert's Cast Your Bread Upon the Waters: Recipes for Success, Cooking, and Living. A dream that started as a bake sale and turned into a forty-million-dollar enterprise was a story that needed to be told. Sister Schubert met with the team at The Idea Boutique and entrusted them to bring her work to life. After the editing, photo shoots, copywriting, and graphic design for the book were finished and the publication was available for purchase, The Idea Boutique created a website for the book and embarked on a book tour with the author, which included a stop at the Food Network South Beach Wine and Food Festival in Miami.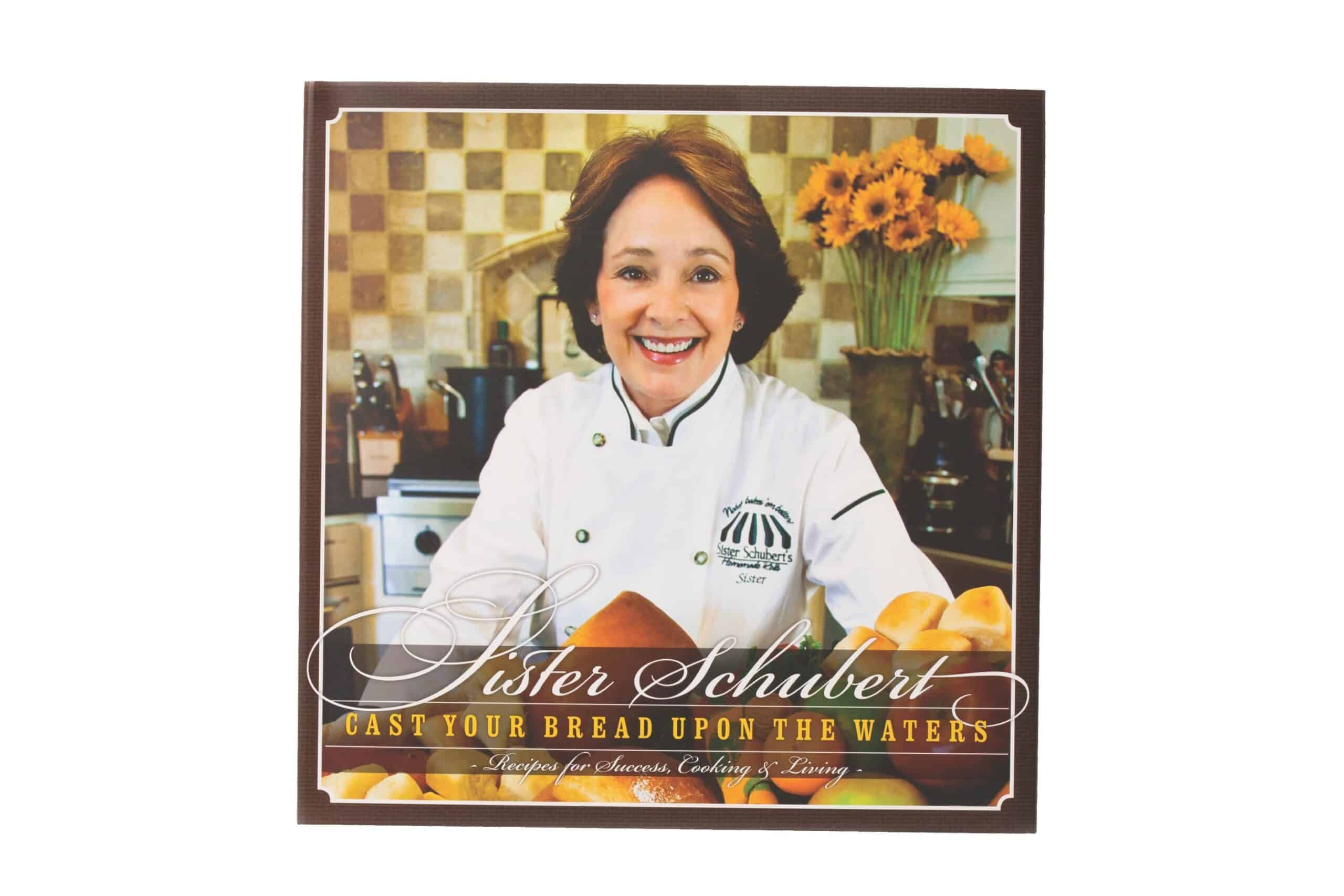 Sister Schubert met with the team at The Idea Boutique and entrusted them to bring her work to life.
Facade
In this memoir, Facade, author Bill Wade shares his struggle with faith during the long illness and death of his son, John. The Idea Boutique had the honor of editing, designing, and publishing this touching book that speaks to the heart of grief. By working closely with Wade, The Idea Boutique ensured his vision and message were expressed in a touching way. In addition to securing copyright and ISBN registration from the Library of Congress, The Idea Boutique also created a website to promote the book, held author signings, and performed other marketing duties. The author's proceeds from the sales of Facade went to the Cystic Fibrosis Foundation.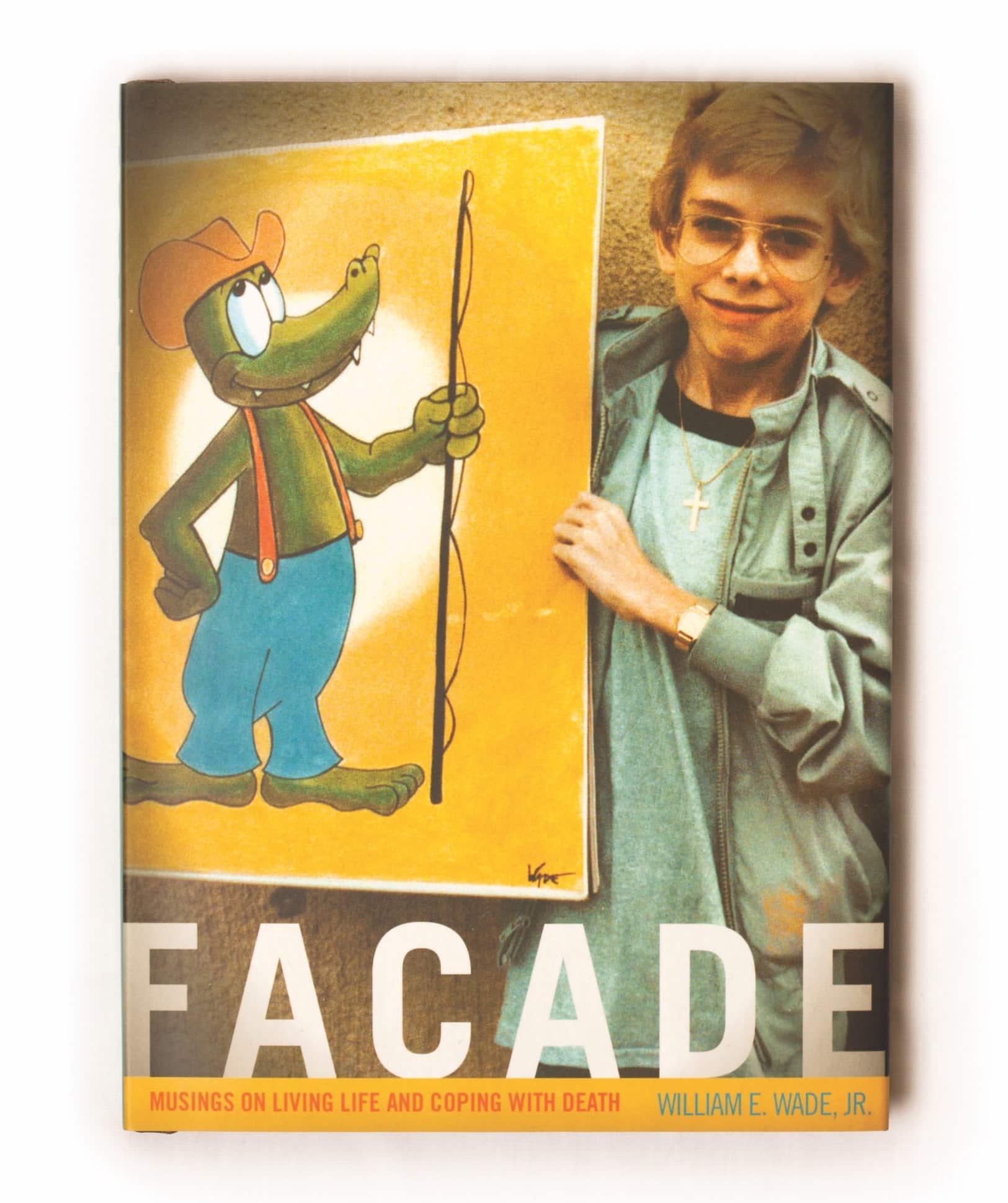 Everything I Never Learned in School: A Guide to Success
The Idea Boutique had the opportunity to create branding and publish a book for author, motivational speaker, and attorney Darin Colucci. The design for Darin's brand and logo, with a subtle arrow in the "a" of his name, reflects his message of moving forward and rising to success. Everything I Never Learned in School: A Guide to Success won a 2017 Eric Hoffer Book Award in the self-help category. Following the production process and publication, The Idea Boutique team arranged signings and speaking events for Colucci's book tour. To purchase this guide or to learn more about Darin Colucci, visit DarinColucci.com.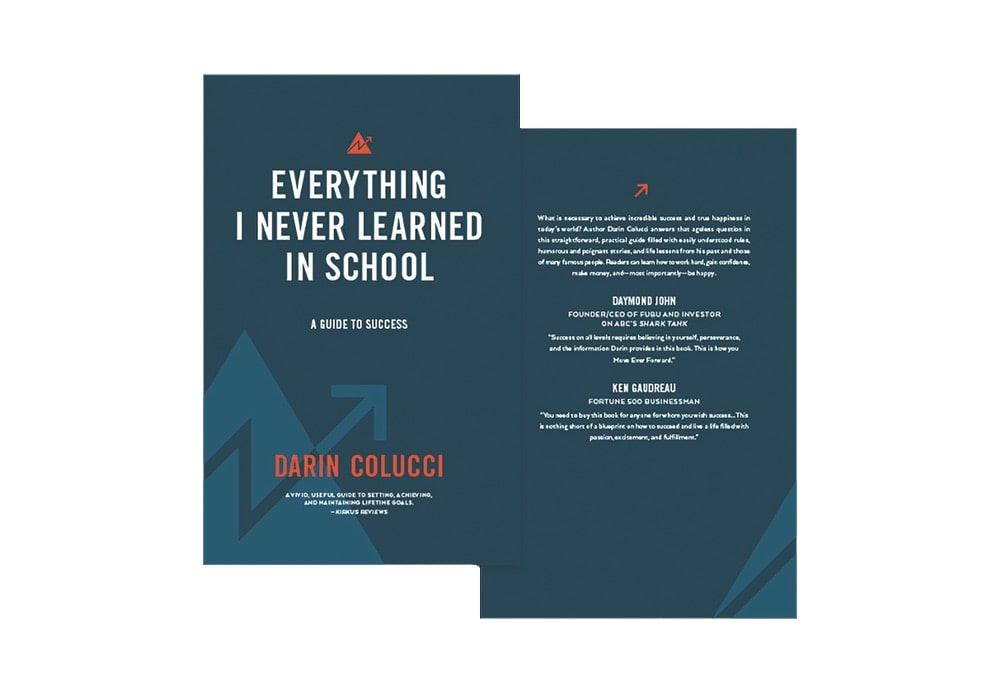 HOME: Inspirations for Home and Life by VIE
A love letter to the Northwest Florida Gulf Coast community and the people who make the area beautiful, HOME is the first volume in a planned series of VIE luxury coffee-table books. The Idea Boutique worked for over a year outlining and refining the book's contents, planning and executing photo shoots, researching, writing stories, gathering photography, and working with local businesses. This publication captures the area's blend of Southern hospitality, an easygoing beach mentality, and sophisticated taste. For more information or to buy a copy, visit VIEmagazine.com/shop.
A love letter to the Northwest Florida Gulf Coast...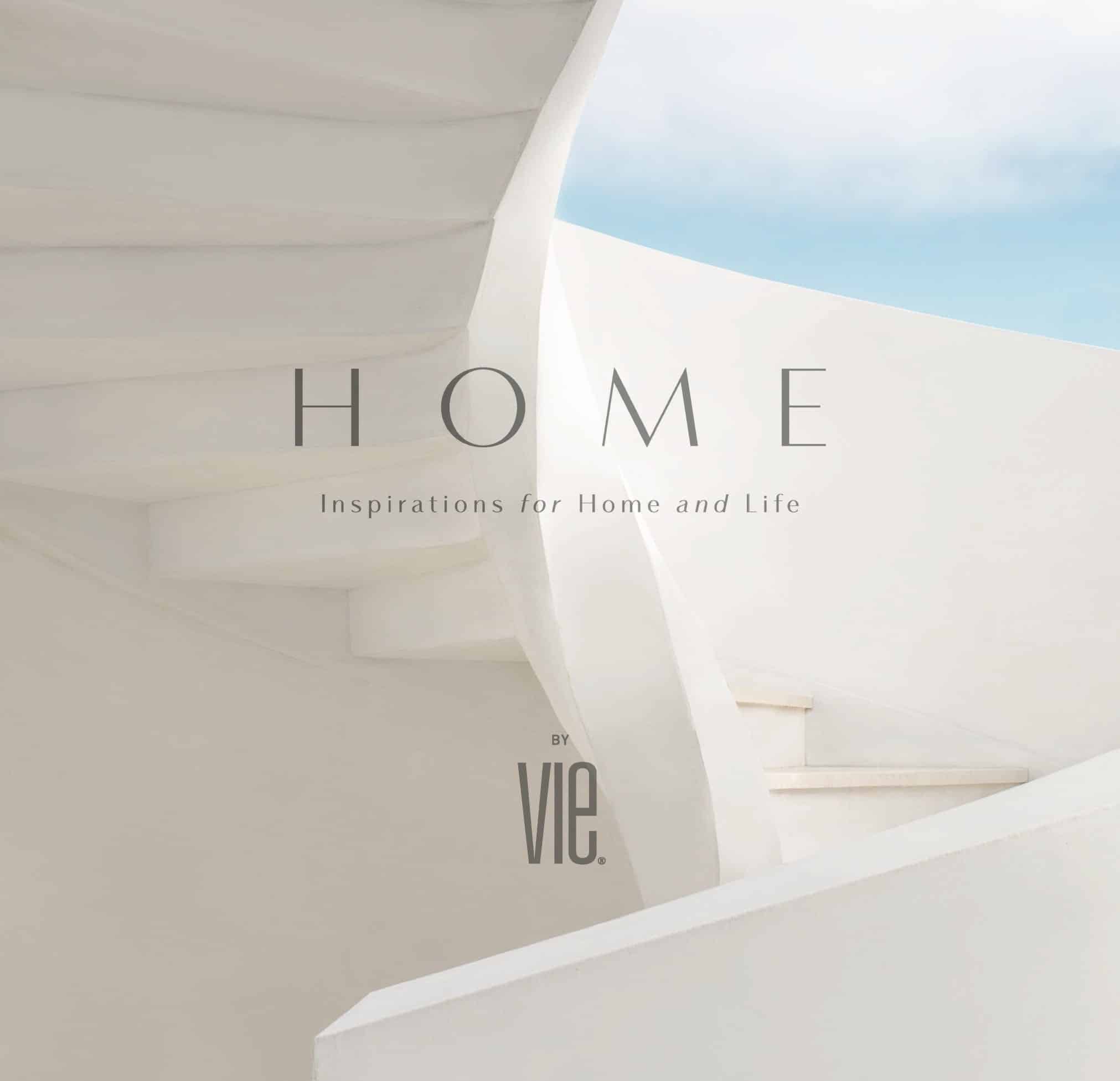 The Seaside Style®
Capturing the history of a town and the power of a retail empire, The Seaside Style® tells the untold story of the pioneering of Seaside, Florida's cofounder and visionary Daryl Rose Davis. The Idea Boutique conducted extensive research into the history of Seaside and worked with The Seaside Style® team and Daryl Rose Davis to compose the story of "how a T-shirt built a town." Each chapter explores the foundational characteristics that built Seaside from the ground up. The Idea Boutique designed two covers for this publication, a navy blue and white cover of Seaside's iconic "Bud the Dachshund" and a Seaside lifestyle image cover. This marketing strategy was designed to capture the eye of every shopper, no matter their style. To purchase this book, visit TheSeasideStyle.com or head to The Seaside Style® and Cabana in Seaside, Florida.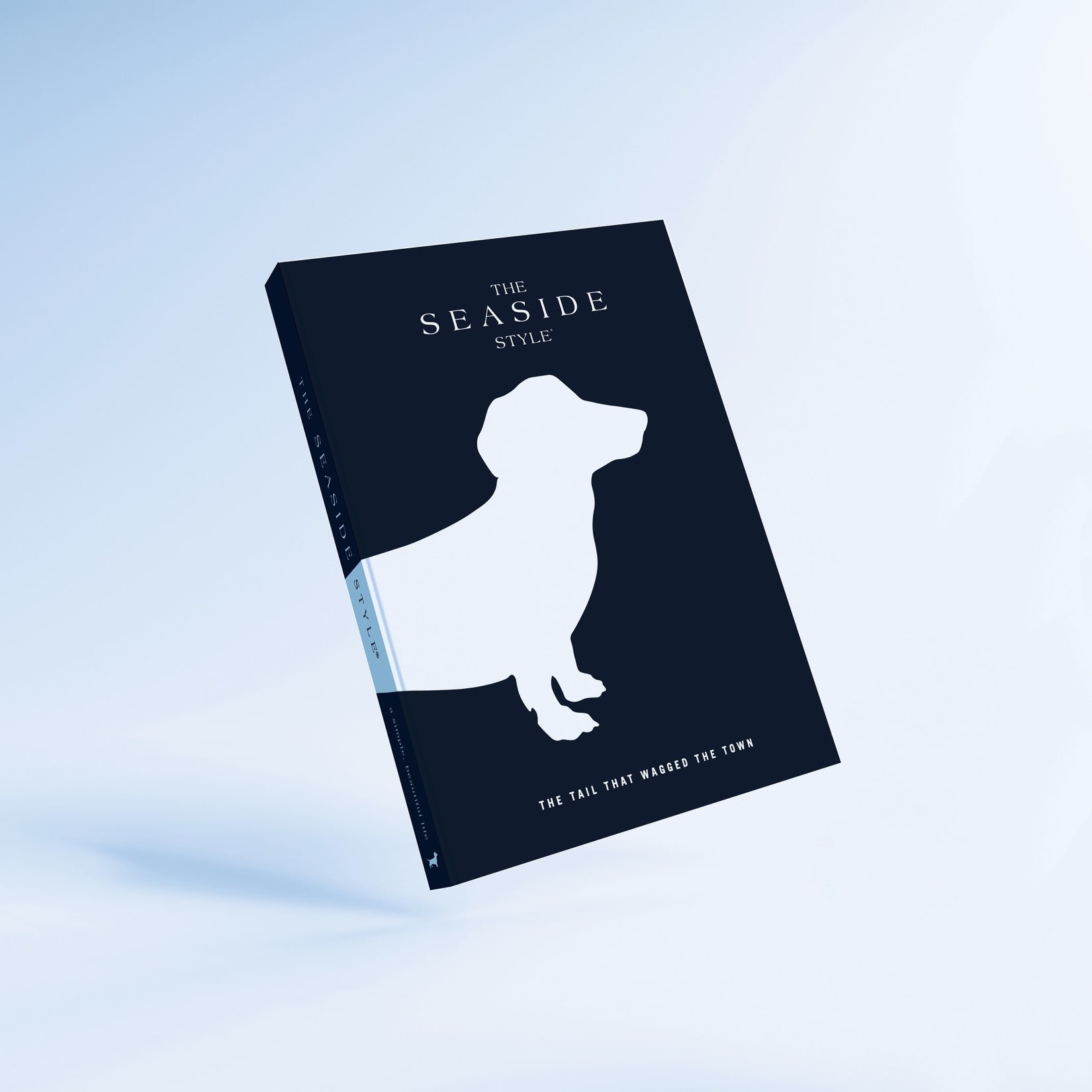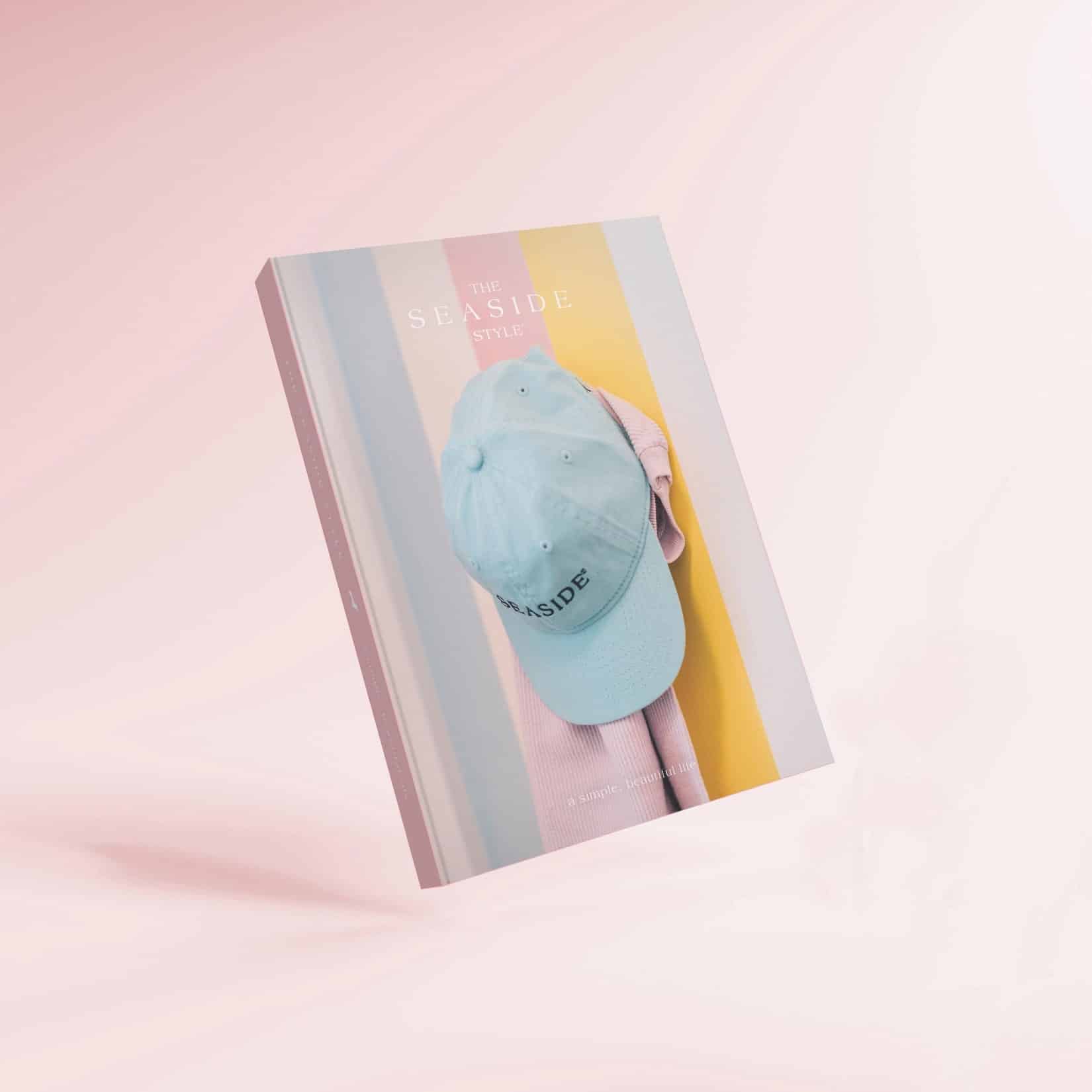 Janie Blue
A high-stakes romantic thriller by Suzy Accola, Janie Blue takes readers through a tangled web of excitement and mystery. The Idea Boutique worked with Suzy to proofread her novel and bring her story to the finish line. Its team of graphic designers and editors worked to promote this publication in every professional sense. Janie Blue's cover art was designed by art director Sally Neal of The Idea Boutique and is a clever and creative take on a key component in the story. Visit Amazon.com to purchase your copy.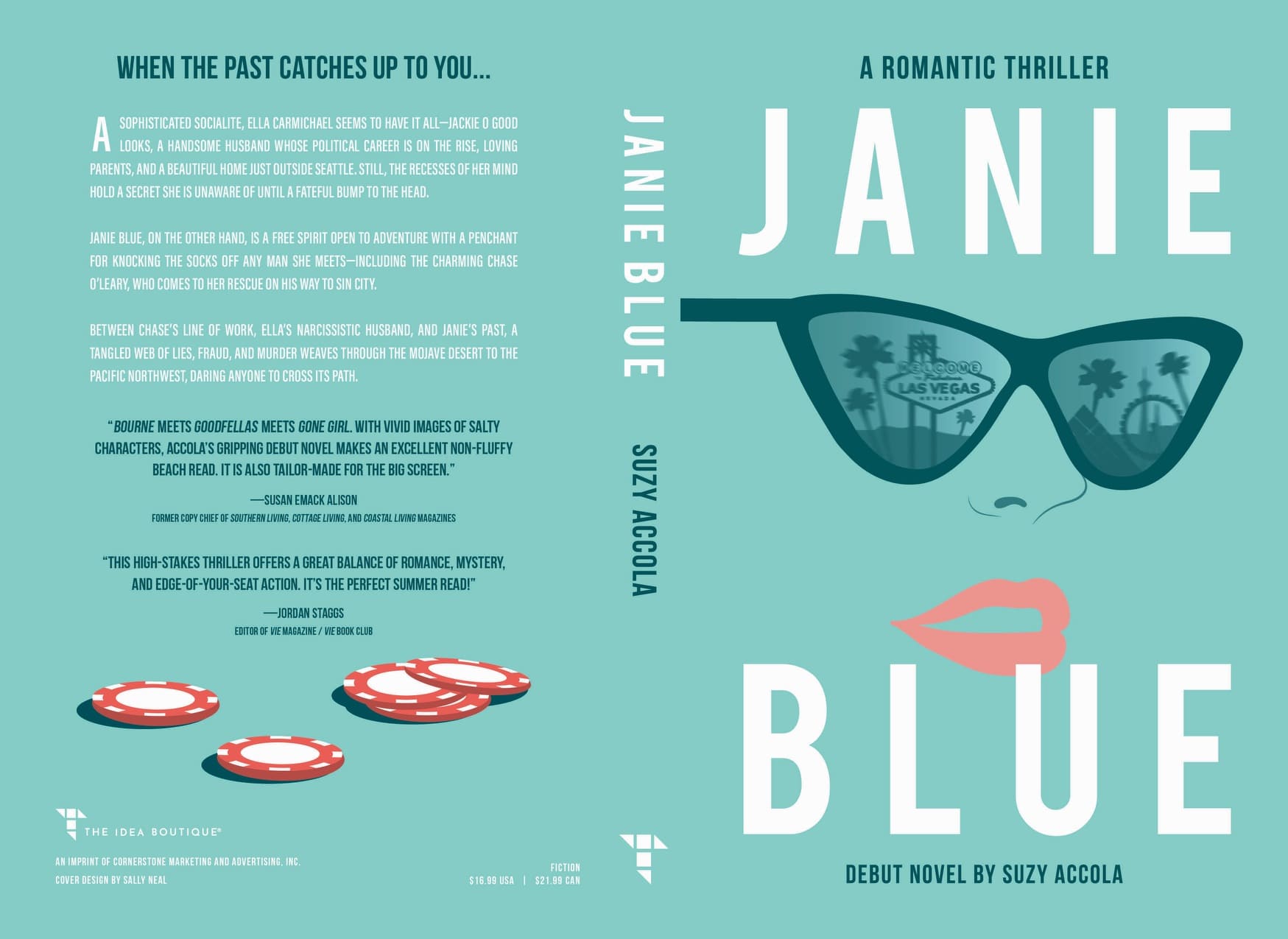 COOK: Cocktails. Cuisine. Culture. by VIE
The second volume in VIE's series of luxury coffee-table books, COOK, is a culinary collection of everything delightful in the kitchen. The Idea Boutique worked with world-renowned chefs and restaurants, expert interior designers and architects, and luxury developments in the Northwest Florida area to serve a fresh presentation of food and beverages. By hosting photo shoots and maintaining correspondences and relationships, COOK is a masterpiece culmination of taste and is almost ready to join its sister publication HOME on the shelves.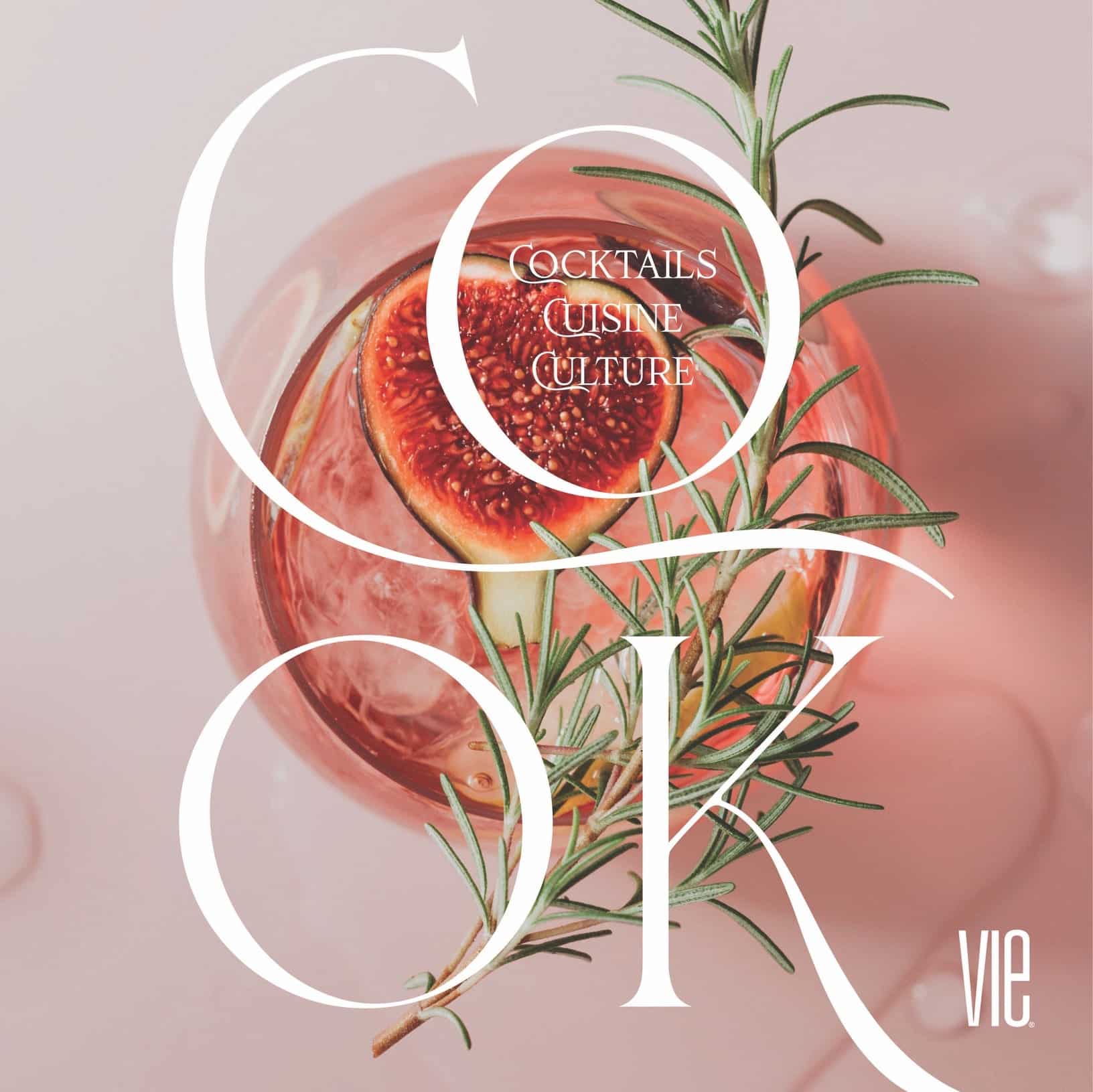 — V —
---
For more information on the publications of The Idea Boutique or to see its portfolio, visit TheIdeaBoutique.com or follow on Instagram @theideaboutique.
ARTICLE CATEGORIES