By Janet Thomas
There's nothing like being privy to a city's insider tips to make you feel like you're "living la vida local." Dallas-Fort Worth is a hot (and haute) year-round destination, and we're not just referring to the weather.
Even after more than thirty years of living in Dallas, I love to brag about the vibrant metro area. Big D, Fort Worth, and all the thriving suburbs such as Arlington, Grapevine, Frisco, and Plano are consistently newsy, hip, and happening. From the latest and greatest to the tried-and-true, visitors and locals cherish being able to shop till you drop, eat like a rock star, straddle a longhorn bull, sip fine wine at a posh hotel, and dance the night away—and that's just day one.
Arrive in Style
Get your Tex-Mex fix immediately upon landing at DFW Airport, choosing from impressive Reata Grill, Cantina Laredo, or Rio Mambo (Don't forget your top-shelf margarita!). Next, be sure your ride screams "Texas." There are several exotic car rental agencies to choose from in the DFW area, or you can head to Enterprise Rent-A-Car at the airport and pick up one of their new Texas-sized black Cadillac Escalades.
Overnight Sensations
Few travel decisions matter more than where you stay, and lodging choices in Dallas and Fort Worth range from over-the-top luxury to hip and trendy. Highly recommended by this insider is the Adolphus, built in 1912 as Dallas's first luxury hotel. Fresh from a remarkable redo, the Adolphus is at once classy and cool. Don't miss The Social Lobby, where bright natural light pours through a glass atrium and onto velvet sofas that will make you want to lounge around, sip bubbly (request a glass at check-in!), and mingle with newfound friends. Try the Spa Adolphus Signature Massage with French lavender oil for a welcome wellness experience. Otto's restaurant at the rooftop pool is perfect for an elevated lunch or happy hour, and the famed French Room just named executive chef Anthony Dispensa to helm its fine dining experience, sure to be a magnet for modern French cuisine. Make time for a pre-dinner artisanal cocktail in the sultry adjoining bar (ask for their stunning presentation of a Sazerac). You can even request the house car with a driver for stylish transport within a few miles of the Adolphus free of charge.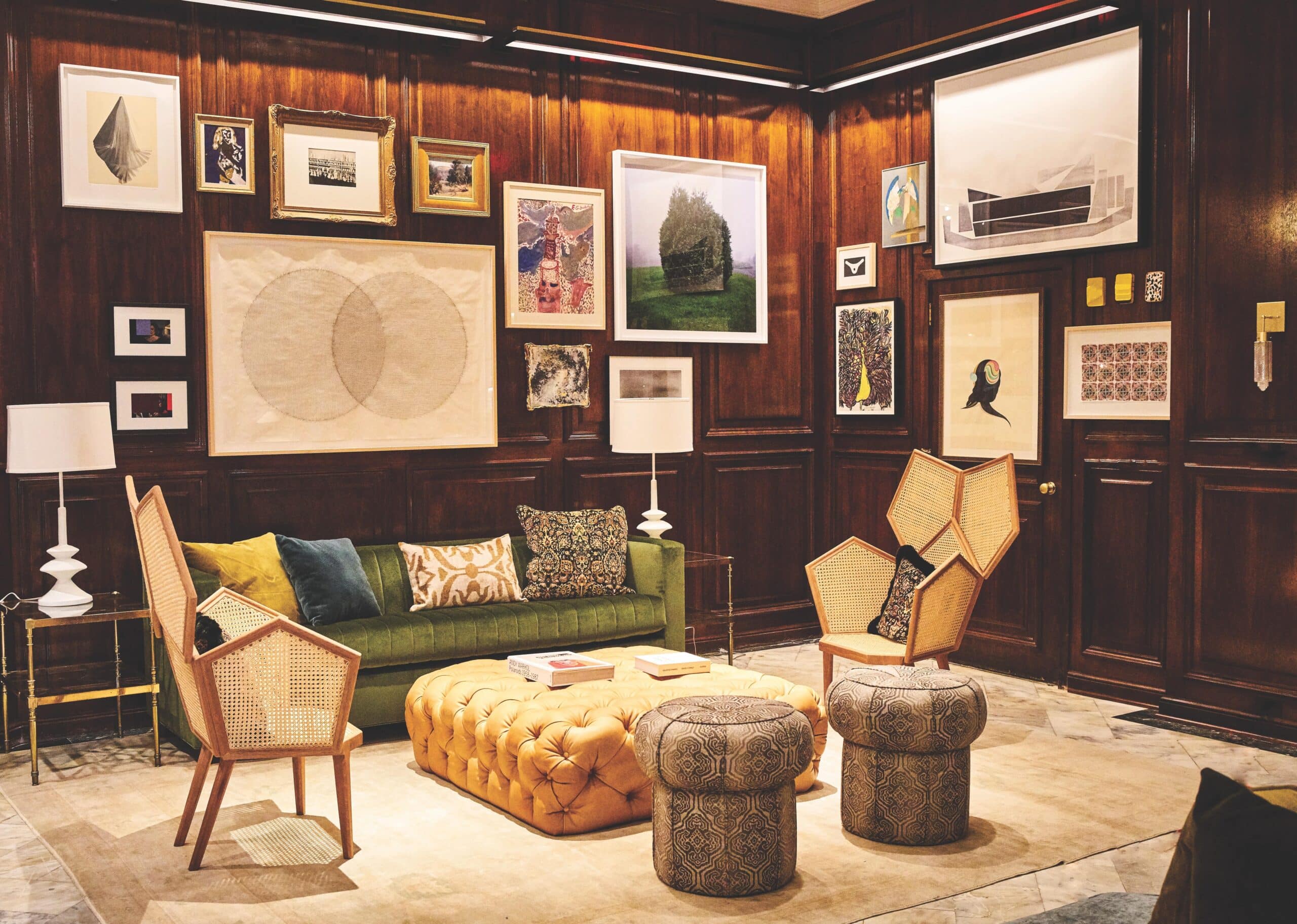 The Rosewood Mansion on Turtle Creek is another sophisticated Dallas stalwart. Formerly a private estate, the 143-room gem is as authentic and genteel as it gets. The hotel setting is a dreamy oasis in the energetic Uptown district, next to the city's most prestigious residential neighborhood of Highland Park. And if walls could talk—countless presidents, socialites, rock bands, and actors have called the mansion their second home for decades. Must-dos include cocktails on the terrace, dinner or weekend brunch at the Mansion Restaurant, and a nightcap or two at the handsomely famous Mansion Bar. A sublime swimming pool, garden, and event lawn now grace the grounds, further making the property the ultimate unforgettable venue for special events. 2019 marks forty years of gracious hospitality for Rosewood Hotels and Resorts, and the mansion sets a stellar standard as the collection's first property.
For a haute and hip stay, the Statler is like a newly released mid-century modern landmark. Sharp rooms, multiple restaurants and shops, and two hundred apartments make it a huge draw for locals and visitors alike. Near the bustling convention center, Lorenzo Hotel draws laid-back art lovers (don't miss the "eye" that seems to follow you everywhere). It's also a sweet spot for cocktails and an evening nosh. For a real treat, book the Buddha Suite and invite your friends to visit. On the Dallas horizon this year: a two-hundred-room Virgin Hotel in the in-demand Design District. Expect sultry surprises for savvy travelers.
Sophisticated Dallasites and visitors head for The Joule, especially Thursday through Saturday evenings when a "cartender" rolls and roams the lobby crafting personally tailored cocktails. On Sunday afternoons, sample the rare and exotic from Joule's Tea at Taschen Library. Visitors with four-legged friends love The Joule for its attention to detail, like personalized pet ID tags, welcome amenities, and house-made treats just for Fido.
Whether you're spending the night or not, no respectable visit to Dallas would be complete without including the Ritz-Carlton. Happy hour on the fireplace-laden patio, a 6:00 p.m. appointment with the "guacamologist" (this is Texas, after all), dinner at Fearing's, and a nightcap at Rattlesnake Bar equal a dreamy date night.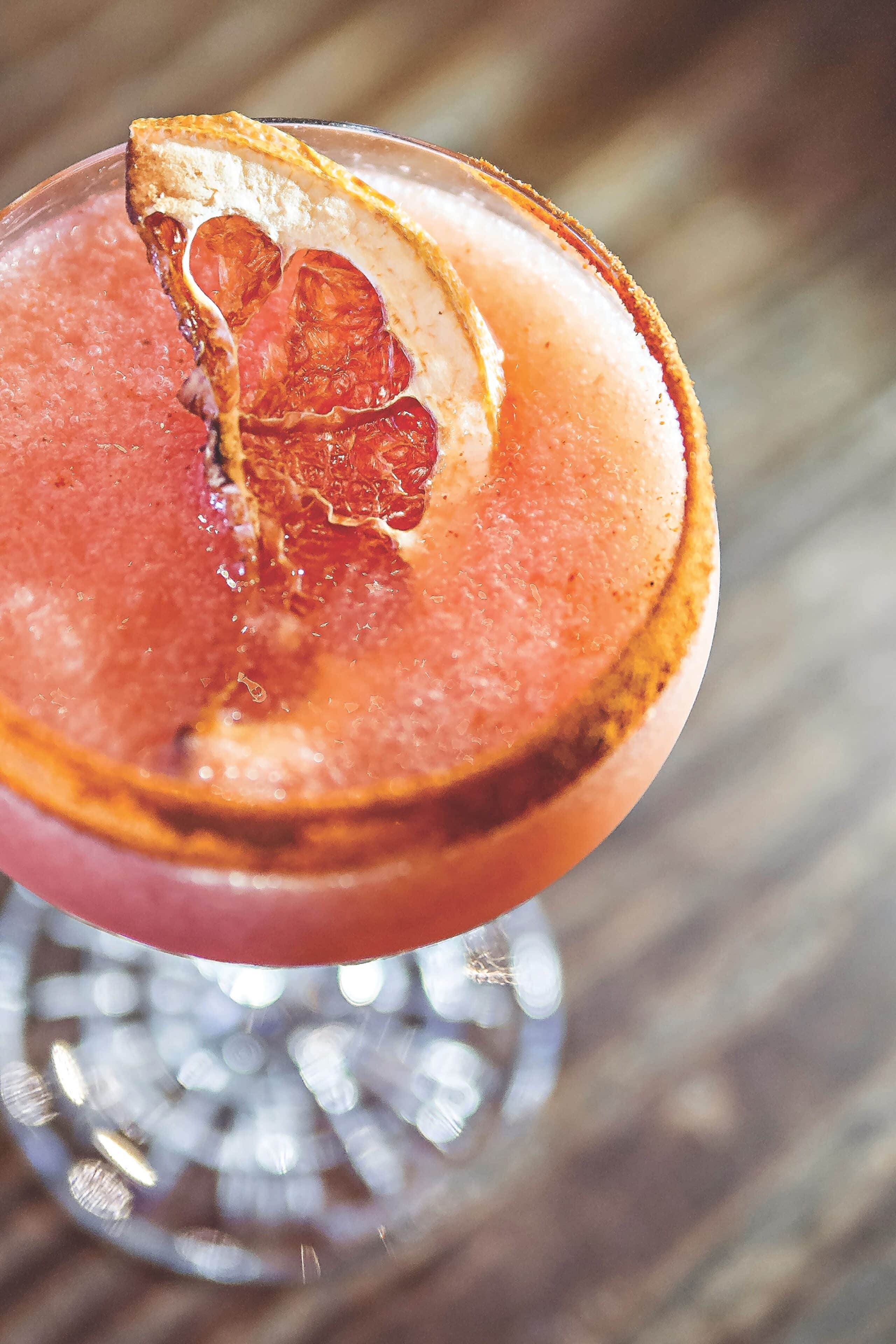 Just seven miles from DFW Airport, Four Seasons Resort and Club Dallas at Las Colinas offers plenty of elbow room with your hotel stay. This Texas-sized property feels like you're visiting your well-heeled, generous uncle at his Hill Country estate. Four hundred lush acres welcome guests with a TPC golf course, multiple tennis courts, three swimming pools, and beautiful event lawns. The interior decor is elevated Western meets Texas chic. The cool thing is that this Four Seasons has so much to offer, the insider tip is just to kick back with friends and indulge. OUTLAW Taproom delivers a fantastic happy hour with complimentary snacks and drink prices to holler about. Its expansive patio with firepits and frequent live music is pure perfection. LAW (Land, Air, and Water) is the signature restaurant, with meats, game, and fish that will wow—be sure to put Sunday brunch on your agenda. Get pampered at the well-equipped Well & Being Spa, where an excellent choice is an eighty-minute renewal that includes a body exfoliation and massage with cypress and sage, plus a lifting facial massage. A huge draw for locals and guests is the unbelievable golf and sports club, a premier fitness facility like few have ever seen. The expansive space houses some of the best equipment, trainers, and fitness offerings available, squarely placing the ball in your court, so to speak. Mix serious fun with fitness when you book Meg Plotsky's aerial yoga classes, where you'll fly, flip, and swing your way to health and courage. Plotsky says the practice can change lives by building strength, balance, and confidence that move out of the studio and into her participants' lives.
Location, location, location. Fort Worth's Worthington Renaissance hotel boasts a Main Street address that places you in the heart of the city with Sundance Square and a host of other interests just outside your door. Spring for a Club Level room and snag access to perks like the exclusive club lounge for a hot breakfast buffet, hors d'oeuvres, and desserts. The high-ceiling rooms have large windows to enhance your view, and the lobby is great for people-watching, sipping a cool beverage, and witnessing the hotel's front desk dream team (sit near the soothing waterfall fountain for the best ambience).
The high-ceiling rooms have large windows to enhance your view, and the lobby is great for people-watching, sipping a cool beverage, and witnessing the hotel's front desk dream team (sit near the soothing waterfall fountain for the best ambience).
You'll notice the glass hotel tower, modern architecture, and cantilevered balconies of Omni Fort Worth Hotel before you ever step foot inside the property. Gather some buddies—or meet new ones—and spend quality time at handsome Nickel & Rye. Oversized leather chairs, pool tables, and multiple big-screens up the ante, making it satisfying for dinner, drinks, and the big game. The Ashton is Fort Worth's only historic boutique hotel, excelling at blending hip, graceful, and charming. Save room in your schedule for Ashton's Saturday afternoon High Tea with every elegant detail imaginable.
Retail Therapy
There's a reason you hear about the shopping in Dallas; it's just that great and has been for decades. Stroll Highland Park Village for heavy-hitters like Hermès, Trina Turk, Harry Winston, Dior, Stella McCartney, Cartier, and Jimmy Choo. Break for lunch, happy hour, or even to catch a movie at the historical, upscale Highland Park Village Theatre. Dinner options should include Cafe Pacific (this social hot spot is about to hit thirty years young), the Honor Bar (with sister restaurants in Beverly Hills and Montecito), or Alberto Lombardi's Bistro 31 (and Lounge 31 upstairs). For those on a serious retail mission, book a personal shopper and shopping tour.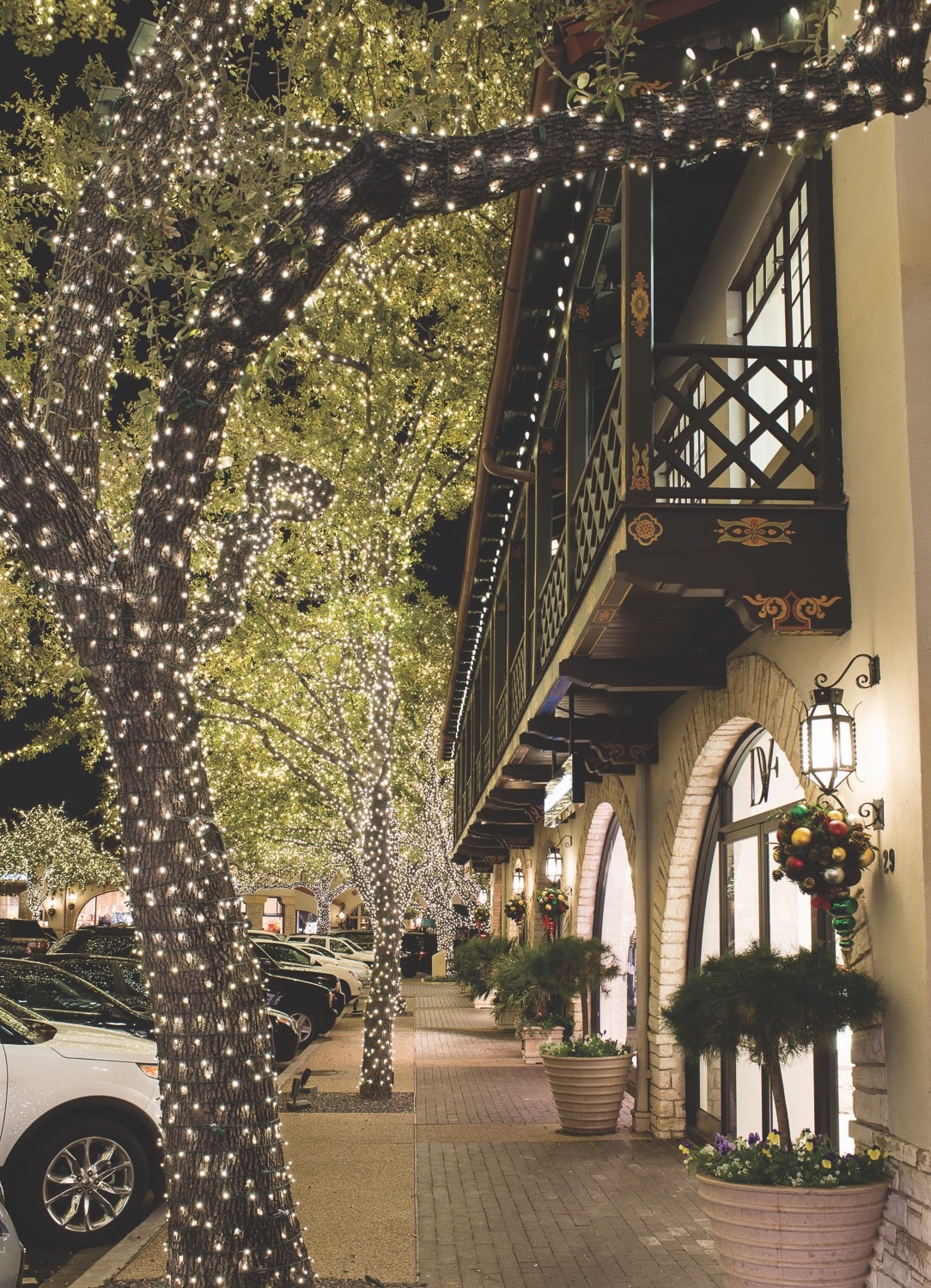 Forty-Five Ten showcases interesting, playful designers at its four-story, 37,000-square-foot flagship store on Main Street in downtown Dallas. Its neighboring Neiman Marcus has been an icon for decades, and those who shop there have probably enjoyed lunch at Zodiac. NorthPark Center is the refined go-to indoor shopping center that doesn't feel like (gasp) a mall. It's way too chic for that, with unique stores, eateries, and its artsy theater. Snyder Plaza, across from Southern Methodist University, requires an afternoon break at Penne Pomodoro. Legacy West in the vibrant suburb of Plano is a one-stop retail and nightlife destination (North Texas urbanites believe in combining their shopping, eating, and sipping). Pop into the Renaissance Dallas Hotel at Plano Legacy West most weeknights at six o'clock, when the gong signals that punch is served courtesy of the skilled mixologists at the Asian-Texan blended Whiskey Moon bar.
Fort Worth is no slouch when it comes to shopping (or most anything else for that matter), offering upmarket style, locally made items, real-deal Western wear, and even Justin Boots and Dickies outlet stores. Look no further than Fort Worth's longtime crowd pleaser, Sundance Square, for world-class retail, dining, and entertainment. The thirty-five-block district with quaint red-brick streets is a significant draw for the whole family. West 7th, Near Southside, Cityview Centre, the Shops at Clearfork, and the Fort Worth Stockyards also provide intense retail therapy.
Wine and Dine
Dallas, Fort Worth, and the growing suburbs of Grapevine, Frisco, and Plano take their dining very seriously. Case in point: upon approach to 400 Record Street in downtown Dallas, I gasped as I saw Bullion in all its glory. The sublime, suspended, gold-scaled restaurant by Michelin-star chef-owner Bruno Davaillon is nothing short of a masterpiece. The architecture, the art, the classy brasserie blue-and-gold interior design, and the cuisine are impeccable. The former Mansion on Turtle Creek impresario Chef Bruno is extremely warm and welcoming, saying, "Opening a restaurant such as Bullion has been a lifelong dream. Dallas has been very kind to me, and I invite all my friends to come to Bullion."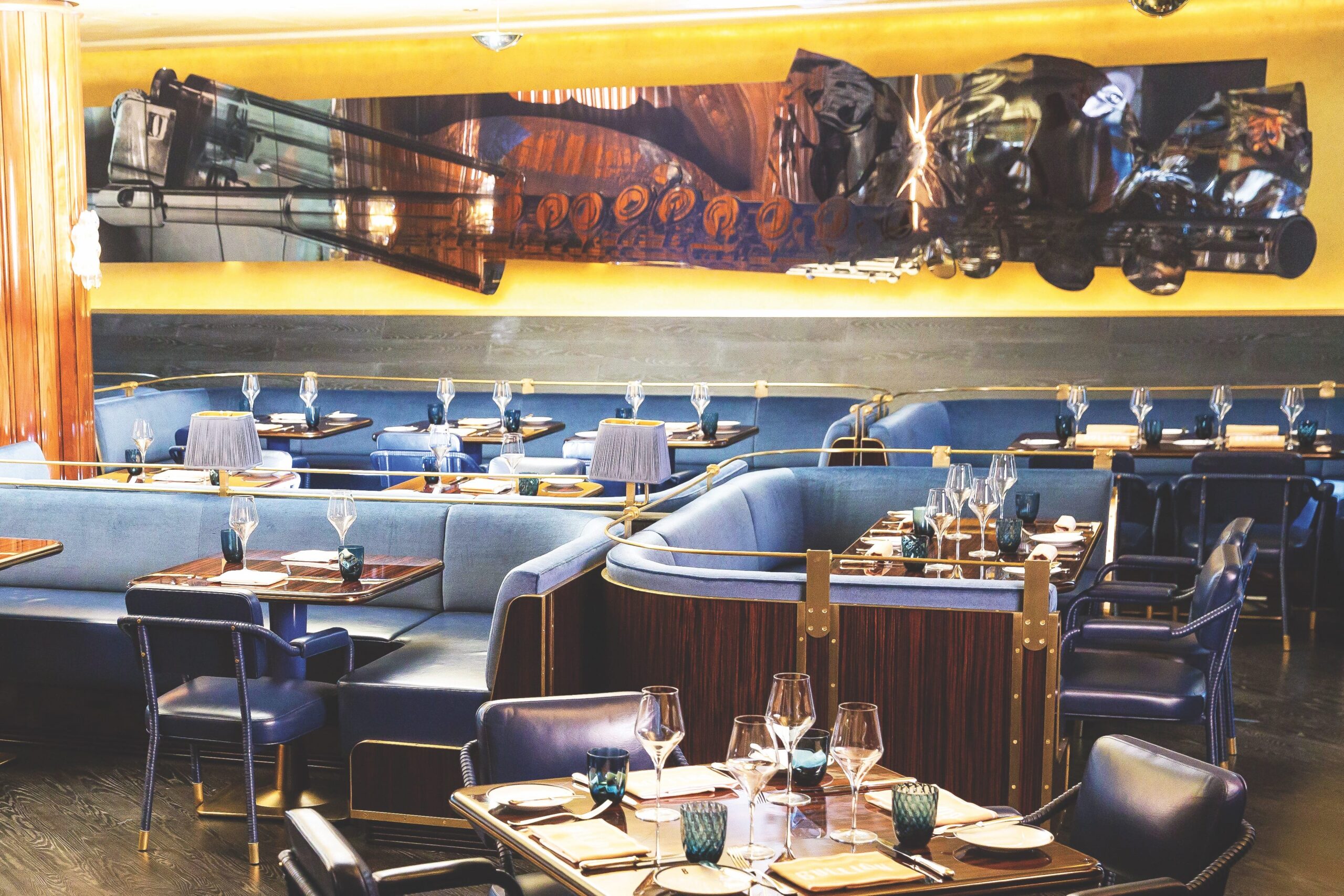 Local legend and star chef Kent Rathbun recently debuted his stellar Asian eatery Imoto, and it's getting well-deserved buzz. Other top-try Dallas restaurants include Town Hearth, Sassetta, and The Charles, all in the red-hot Design District. Folks are also talking about Gung Ho on Lower Greenville Avenue and Pazzo Uptown off Cedar Springs Road.
Enjoy a great view of Fort Worth's Sundance Square from the rooftop patio at Reata, where dinner items include southwestern favorites like stacked chicken enchiladas and tenderloin tamales. Texas native Tim Love is the chef-owner of Lonesome Dove in Fort Worth's famous Stockyards and the Woodshed Smokehouse on the Trinity River. A little trivia and street cred on Love: he was the first Fort Worth chef invited to cook at the James Beard House in New York City.
Texas is known for steak, and if you have a hankering, Dallas restaurants like Al Biernat's, Perry's Steakhouse & Grille, and Bob's Steak & Chop House have obliged for years, as have Fort Worth's Cattlemen's Steak House, Bonnell's Fine Texas Cuisine, and The Capital Grille.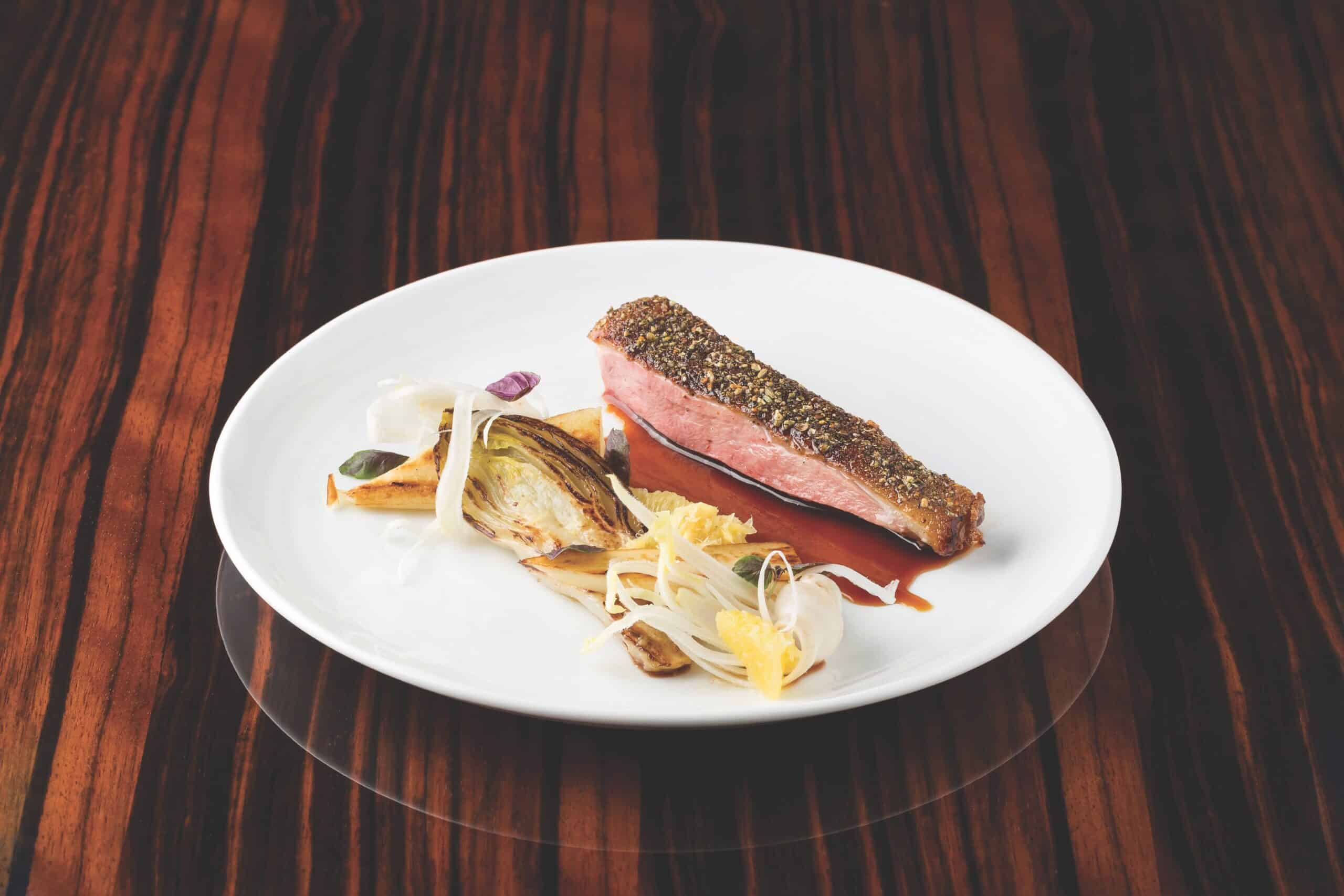 Craving old-school Italian? Go see Zee Bugatti, owner and maître d' of Bugatti Ristorante. With a staff that's like family, they'll make you feel like a VIP on your first and fiftieth visit. Terilli's combines jazz with Italian cuisine, and casual Campisi's pizza is just plain addictive.
For a great cheeseburger, visit one of the Liberty Burger outposts, or for a casual mix of motorcycles, families, and some of the best basic burgers ever, hit drive-in-and car-hop institution Keller's. Fort Worth's Heim Barbecue is handcrafted, slow-cooked, from-scratch perfection (don't miss the "burnt ends"), and Cousin's is famous for low-and-slow barbecue and decades of family owned friendliness. Lest we forget, Tex-Mex: Classic establishments like El Fenix and Joe T. Garcia's dependably deliver year after year (a hundred years for El Fenix, to be exact!).
Wash all that food down by working on your margarita bucket list, starting with the Margarita Mile, a collection of Dallas's best margaritas showcased on one colorful mobile app developed by Visit Dallas.
Out and About
Dallas-Fort Worth's climate is ideal for year-round activity, and there's no shortage of options. Locals will share that some of the best sites include the Dallas Arboretum (watch for demos, cooking classes, and samples at its Tasteful Place), Fort Worth Botanic Garden, and both cities' world-class zoos. White Rock Lake is gorgeous whether you're biking, hiking, skating, or kayaking. Afterward, spread out that blanket and a gourmet picnic and soak up the sun. In West Dallas, Trinity Groves is a fresh and evolving area at the base of the eye-catching Margaret Hunt Hill Bridge. Here, you'll find innovative retail, restaurants, artists, and entertainment, all ideal for a late-afternoon excursion. Stroll, skate, jog, or bike the Katy Trail, brilliant use of former railroad tracks that provides precious green space for Dallas, complete with numerous savory stops like the Katy Trail Ice House beer garden and eatery.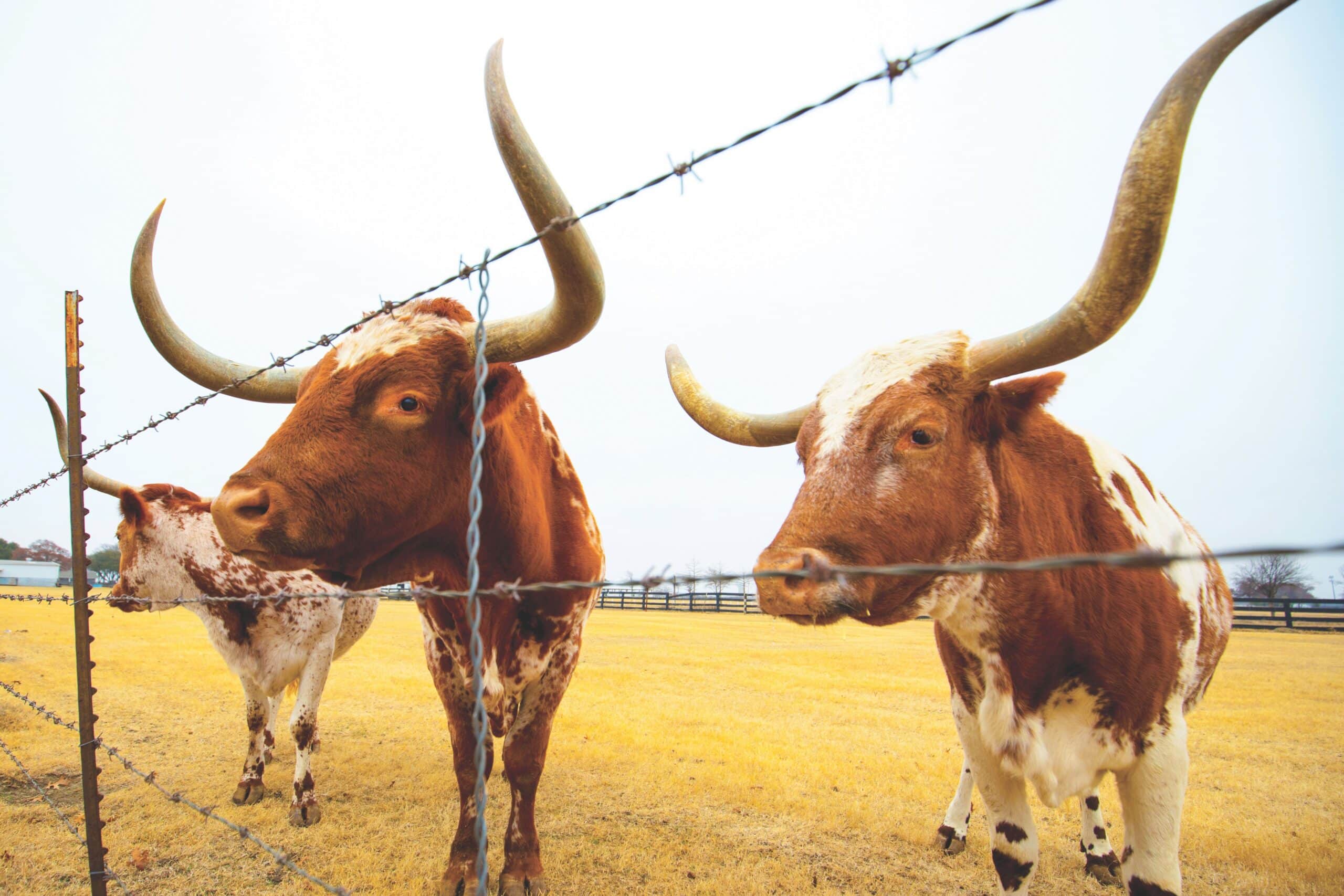 Who knew Southfork Ranch would still be such an international icon forty years after the Dallas television series first aired? Live like a Ewing with one of the ranch's lavish tour packages and become part of the cultural phenomenon. Some tours include swag like champagne and hors d'oeuvres, a private tour of the mansion, a trail ride with wranglers, and J.R.'s steak dinner with wine pairings. Feeling flush? Book a private helicopter or limo transport to get you there.
Head for Fort Worth's scenic Trinity River Trails, an outdoor lover's dream with a backdrop of the downtown skyline. Hot spot Panther Island Pavilion is Texas' only waterfront stage, where visitors can listen to live music while chillin' in an inner tube, on a paddleboard, or on the sandy beach.
There's a good reason Fort Worth is coined "Cowtown" (also Funky Town and Panther City, for inquiring minds). The Stockyards National Historic District is a unique venue where you can watch real-deal cattle drives twice a day, sit on a massive longhorn for a photo op, take in a weekly rodeo, ride horseback on the Chisholm Trail, and enjoy live music and boot-scootin' at Billy Bob's Texas.
Culture Club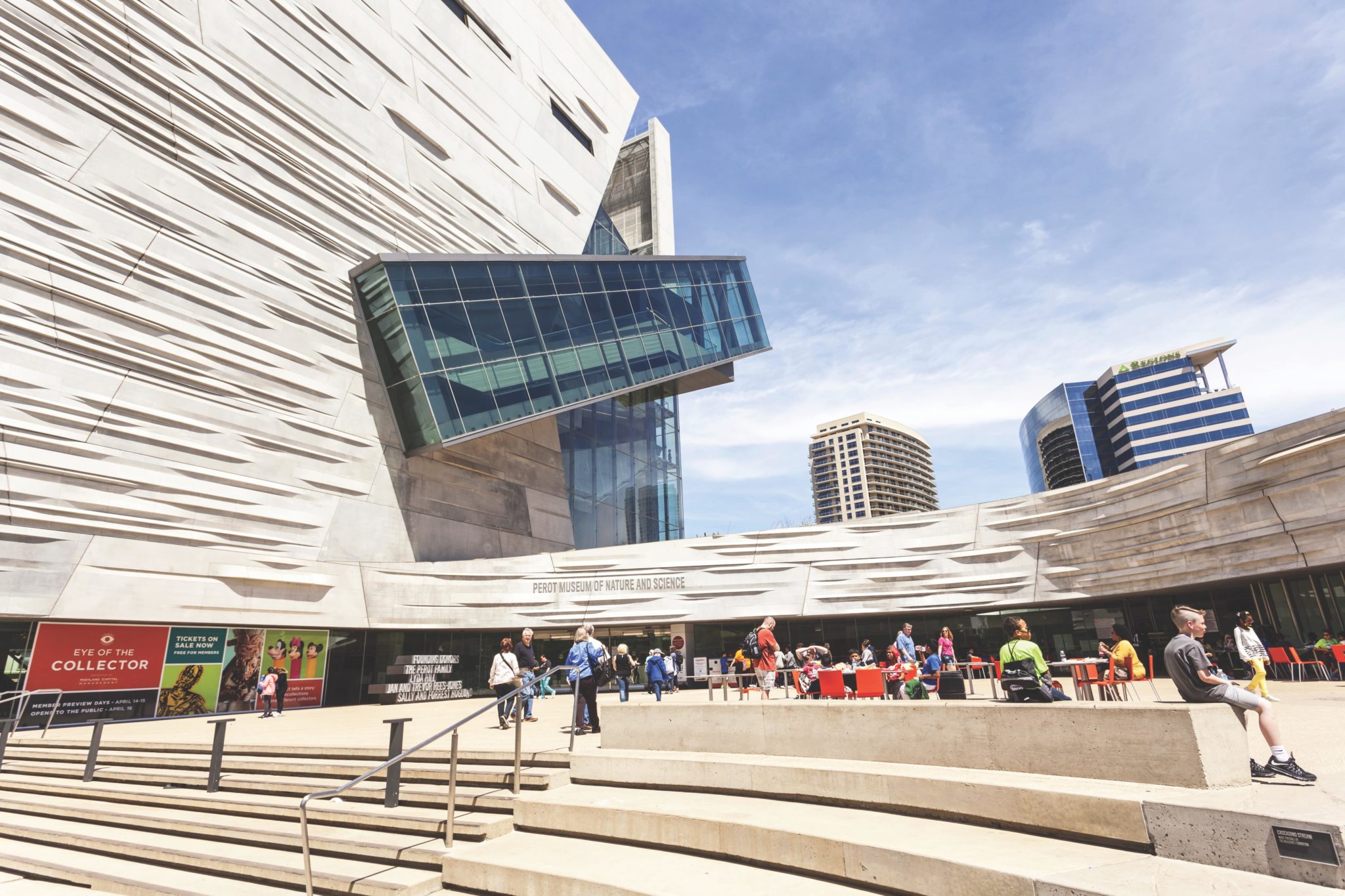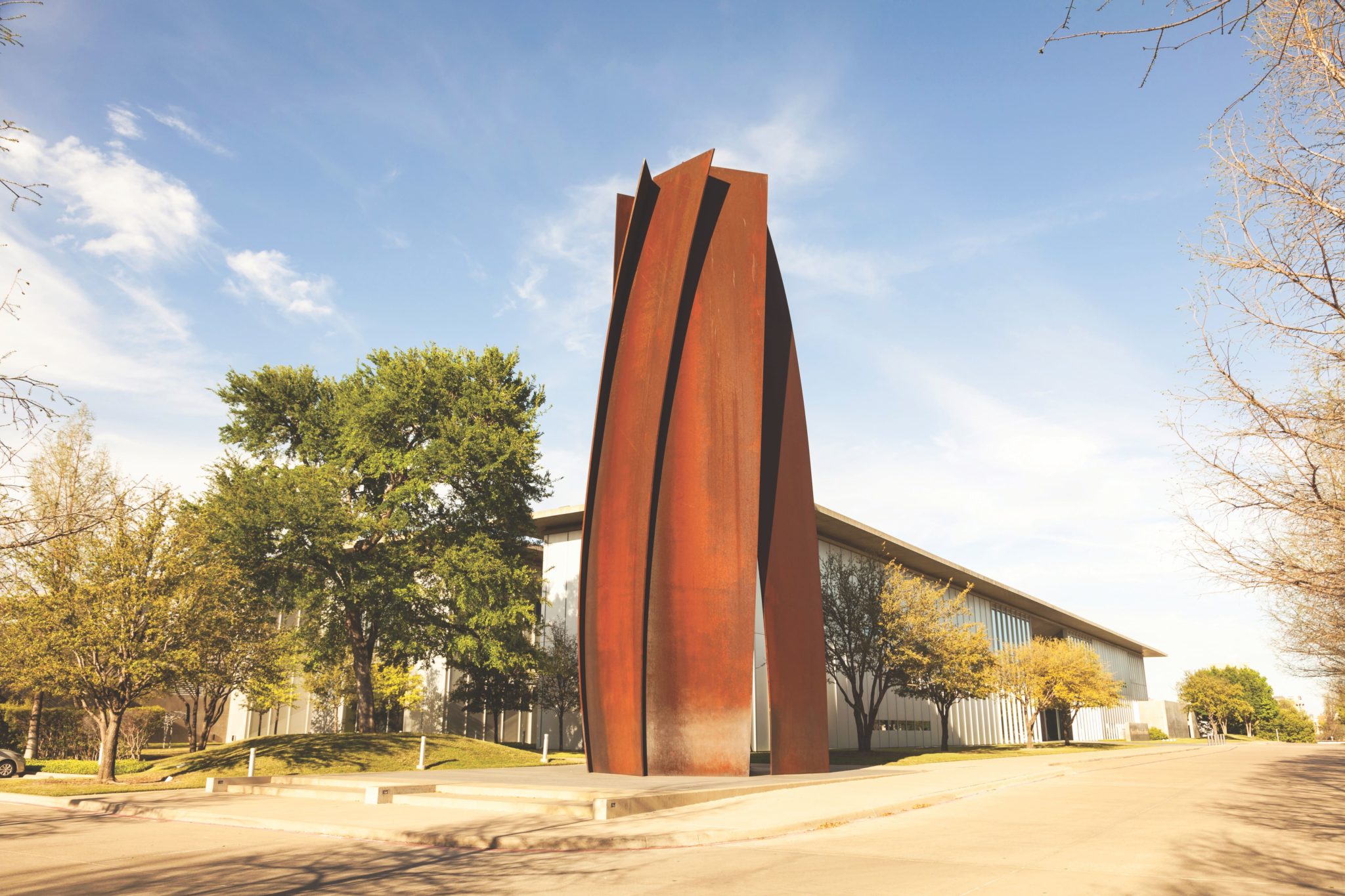 Eat, drink, sleep, and shop—but save time for some world-class culture in DFW. Fort Worth's Kimbell Art Museum, Amon Carter Museum of American Art, and Museum of Science and History are incredible. For those who love modern art and architecture, you must check out the Modern Art Museum of Fort Worth and its Café Modern. These are all part of the Cultural District, making it easy to enjoy visiting several spots in one day.
Dallas is similarly blessed. The Perot Museum of Nature and Science, the Sixth Floor Museum at Dealey Plaza, the Crow Museum of Asian Art, the Nasher Sculpture Center, and the Dallas Museum of Art each make delightful stops. Check their local calendars for free special events and live music, indoors and out.
— V —
---
A primo way to enjoy all North Texas has to offer is by booking a few days in Dallas and a few in Fort Worth. VisitDallas.com and FortWorth.com will get you started on your fun and fabulous Texas two-step planning.
Frequent VIE contributor Janet Thomas is a former editor-in-chief at American Airlines' Dallas-Fort Worth headquarters. She now travels the world for a good story for publications like Modern Luxury, Organic Spa, and Dallas Morning News (and is always on the lookout for good Tex-Mex and margaritas).
ARTICLE CATEGORIES