A mouthwatering trip through the annual South Beach Wine & Food Festival
By Stephen Dugas | Photography by Gerald Burwell
I admit it: I like food. I like the smell of it, the taste of it, the feel of it—even the sound of a succulent steak sizzling on the grill or the sharp crunch of a knife running through a crisp red pepper. Wine, too, is something special; the sight of a velvety pinot noir in a crystal clear glass and the "pop" of a cork when released from the bottle is a delightful declaration of fellowship. I often indulge these curiosities by watching the Food Network and, last year, I decided to take my passion on the road to the Food Network South Beach Wine & Food Festival. My wife, Lynn, and I had such a delightful time that we returned to the gastronomical mecca again this year.
From sunup until the wee hours of the morning, every minute of the four days—February 19 to 22—was filled with food-centric events that covered hot topics such as Indian cooking and healthy meal preparation. Lessons on how to pair wine with everything from comfort food to sushi to chocolate were also offered, as well as sessions on how to taste wine like a pro. Many of the events were sold out, in part due to the appearance of such culinary superstars as Rachael Ray, Bobby Flay, Tyler Florence, Paula Deen, Emeril Lagasse, Sandra Lee, Mario Batali, Martha Stewart, Pat and Gina Neely, Cat Cora, and Guy Fieri. Fortunately, we purchased tickets through American Express, which granted us early entry and front-row seating to some of the events at this 8th annual festival.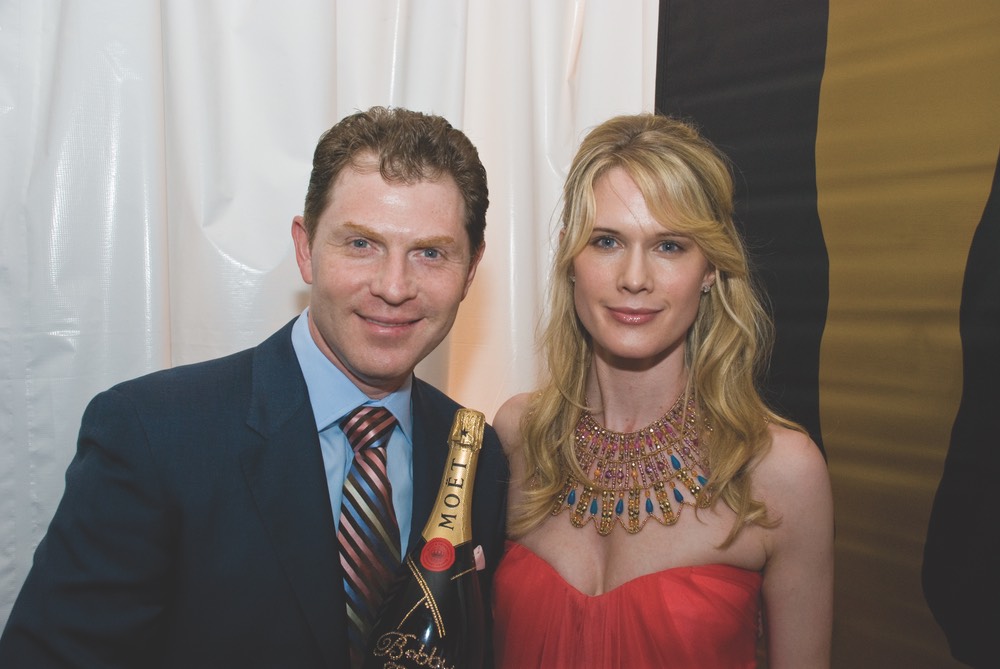 Thursday
Our journey to the center of the food universe—at least for that weekend—began on Thursday afternoon, February 19. After a perfect flight, we were driven to South Beach (SoBe) by the ever-capable Red Limo driving service. The setting sun, warm temperatures, neon lights, and beautiful people who populate SoBe created an ideal ambience that only added to our excitement. It was the perfect start to the 2009 Food Network South Beach Wine & Food Festival.
We began our hectic, fun-filled weekend with a delicious Joe's Stone Crab To-Go seafood extravaganza. It was hosted by my old friends Stuart Smith and Barry Cooper in their posh condominium, with their business partner, Mike Stag, and his lovely wife, Cate, as co-hosts. Great big claws, accompanied by mustard lime and drawn butter sauces, were served on Versace china. The impressive presentation included appropriately matched wines served in crystal stemware. Our first rendezvous was a resounding success; surely it couldn't get any better than this, could it?
Friday
We awoke in our Gansevoort South suite to a beautiful morning of cool breezes and lots of sunshine. Before diving back into the food and wine, we took advantage of the hotel's superb amenities at the DavidBartonGym+Spa, which includes 42,000 square feet of ultra-modern equipment and an indulgent spa—of which we took full advantage. Following our massages, we set about the tough task of relaxing under the afternoon sun.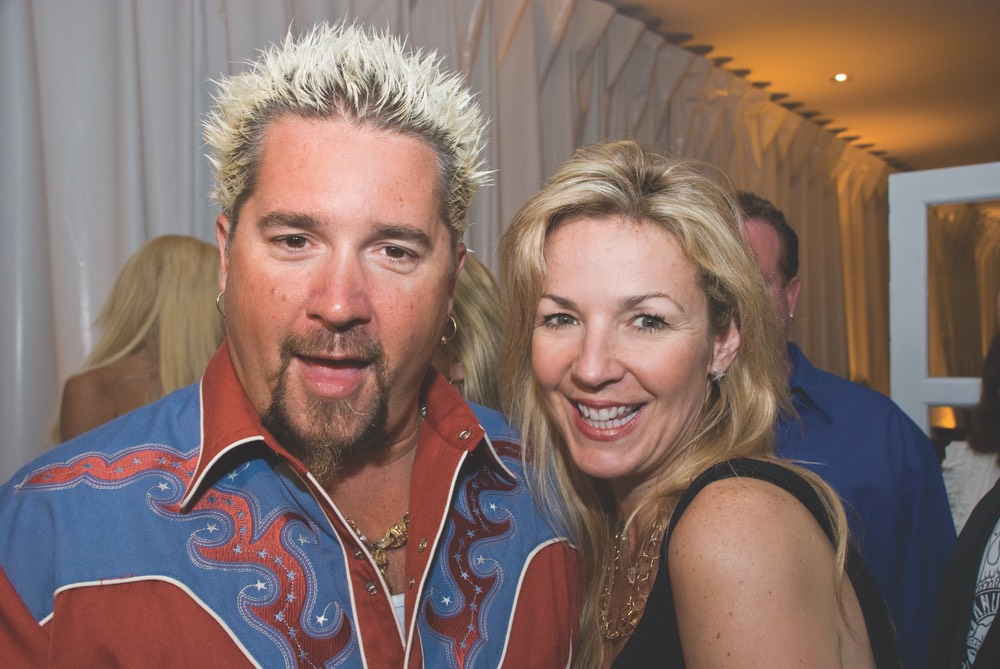 The evening was spent in champagne heaven at the Perrier-Jouët Bubble Q—hosted this year by Chef Tom Colicchio, head judge of the Bravo reality show phenomenon Top Chef—at the beachside cabanas of the Delano Hotel. The five-star venue is on Miami's most-wanted list and boasts chic amenities that definitely make an impression. We were given early entry into the event through our AmEx card and, while we awaited the arrival of friends, Lynn posed for a picture with Chef Colicchio. We proceeded to sample far too many delights to list and sipped the Perrier-Jouët until it ran out. At the event's close, we sailed into Delano's Rose Bar for nightcaps and topped off the evening with a short stroll under the stars to our hotel.
Saturday
Our dedicated driver from Red Limo served as our wake-up call at 8:15 a.m. on this, the biggest day of the festival. Within the hour, we were on our way to join friends at The Betsy Hotel on Ocean Drive for a fantastic brunch sponsored by AmEx. The Betsy will soon be home to BLT, one of Chef Laurent Tourondel's fine dining establishments. As it was not yet open to the public, AmEx cardholders had the place to themselves. Chef Tourondel personally autographed our cookbooks and graciously posed for pictures.
Our AmEx concierge then escorted us to the Whole Foods Market Grand Tasting Village for the culinary and lifestyle seminars and the American Express Grand Tasting. The Grand Tasting Village, open on Saturday and Sunday, is the flagship event of the weekend-long festival and was held on the beach at Lummus Park, the heart of the historic art deco district of South Beach. Huge white tents were set up along the entire length of the strand. Each tent contained booths and aisles filled with diverse foods, cheeses, wines, teas, liquors, beers, and more. We met the personable Hung Huynh, winner of Top Chef Season 3, and celebrity chef Anne Burrell—Mario Batali's sous chef on Iron Chef and host of the new Food Network program Secrets of a Restaurant Chef—signed my program. I then enjoyed watching one of my favorite Iron Chefs, Masaharu Morimoto, demonstrate his magical skills. The event was a culinary marathon loaded with cooking demonstrations by favorite Food Network stars. I had to drop out of the race a bit early, however, to prepare for the next event.
Our dinner plans for the evening included a fabulous meal and delightful wines at Casa Casuarina, a luxury boutique hotel that once served as the residence of the late Gianni Versace, who was tragically murdered on its steps in 1997. The first guests to arrive, we explored the pool and grounds alone, taking special note of the romantic gardens of this magnificent mansion. Dinner was served on the beautifully designed pool patio and, to our delight, we were able to chat with Chef Tyler Florence about his edible creations. The wines that evening were from Trefethen Vineyards, and one of the vineyard owners was on hand to discuss the wines and the vineyard itself. It was interesting to witness the younger generation vintners continuing the heritage of the vines and wines that their families have cultivated over the years.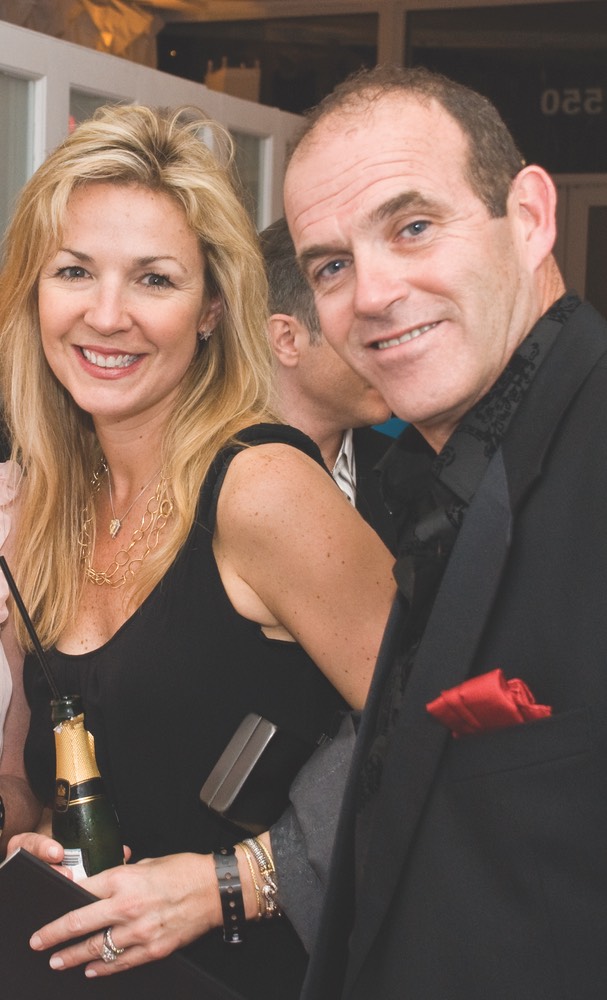 My favorite dish was the pork tenderloin with a bit of spice—a nod to Chef Bobby Flay's style of preparing food with a little Southwestern kick.
Sunday
The day began with another stop at the Whole Foods Market Grand Tasting Village. After collecting our swag bags and wineglasses, we arrived at Iron Chef Morimoto's cooking demonstration, where we were rewarded with a great recipe for Wagyu beef—a Kobe-style beef, only better. The long line at the Spanish wine tent testified to its popularity. Thankfully, our early access the day before had given us our fill of really great Riojas from Spain, delicious cheeses (mainly goat), and tasty nibbles from aged ham to figs to almond biscotti. The area also included items such as tequila, tapenades, teas, fruit liquors, champagnes, and wines from around the globe. Rum and water tent lounges with chairs provided shade and great opportunities to people-watch.
The plethora of booths resulted in the discovery of a new favorite beverage: iced tea vodka. A Puerto Rican booth offered up a new beloved food: a round, bite-sized bit of fried cheese with papaya salsa on top. My wife concurred on the merits of the iced tea vodka and also enjoyed the cilantro melon shooter. It's hard to believe that samplings alone are enough to fill you up, but once you hit everything that appeals to you, it is indeed a meal in itself. The walk back to Gansevoort was the perfect digestive.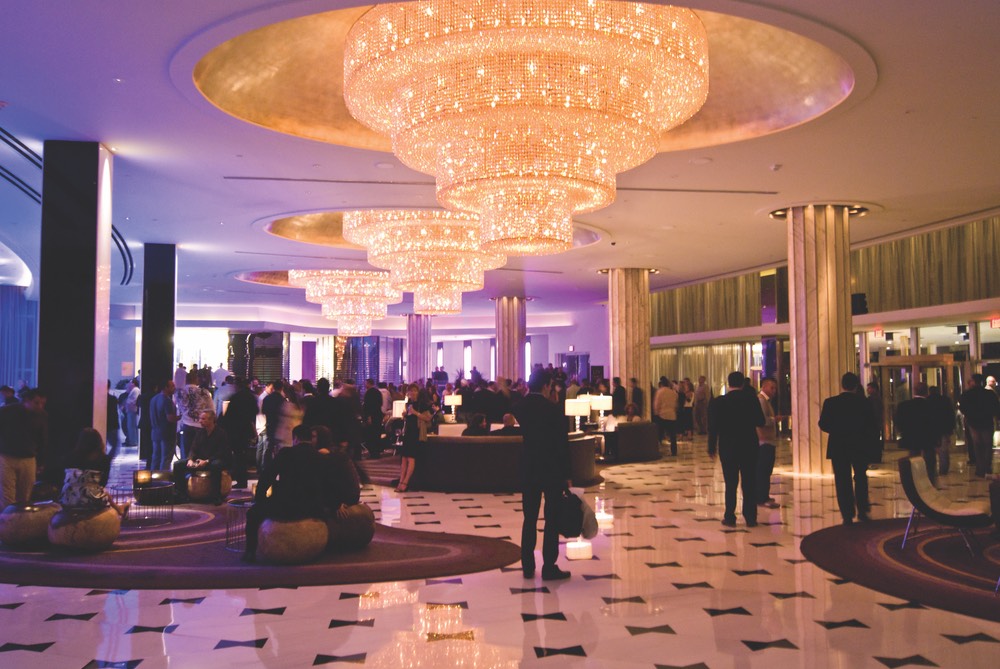 That Sunday, February 22, was also Oscar night so, at 6:30, we met up with our friends, the Burwells, at the 1930s-style Paris Theatre on Washington Avenue—Miami's only officially sanctioned Oscar party. The red carpet event, sponsored by Moët & Chandon, Godiva, and Evian, was hosted by Food Network star Bobby Flay and his wife, actress Stephanie March. Also present was Chef Guy Fieri, host of Food Network's Diners, Drive-ins and Dives, and Anne Burrell. We found seating in the balcony section to watch the television broadcast of the Academy Awards with a scrumptious buffet only steps away. My favorite dish was the pork tenderloin with a bit of spice—a nod to Chef Bobby Flay's style of preparing food with a little Southwestern kick. His desserts were fabulous as well: cactus crème brûlée, espresso banana pudding, and bite-sized cheesecakes. Godiva truffles satisfied guests' chocolate cravings for the evening. It was a truly sensational way to watch the Oscars, and the evening only got better with nightcaps at the Fontainebleau.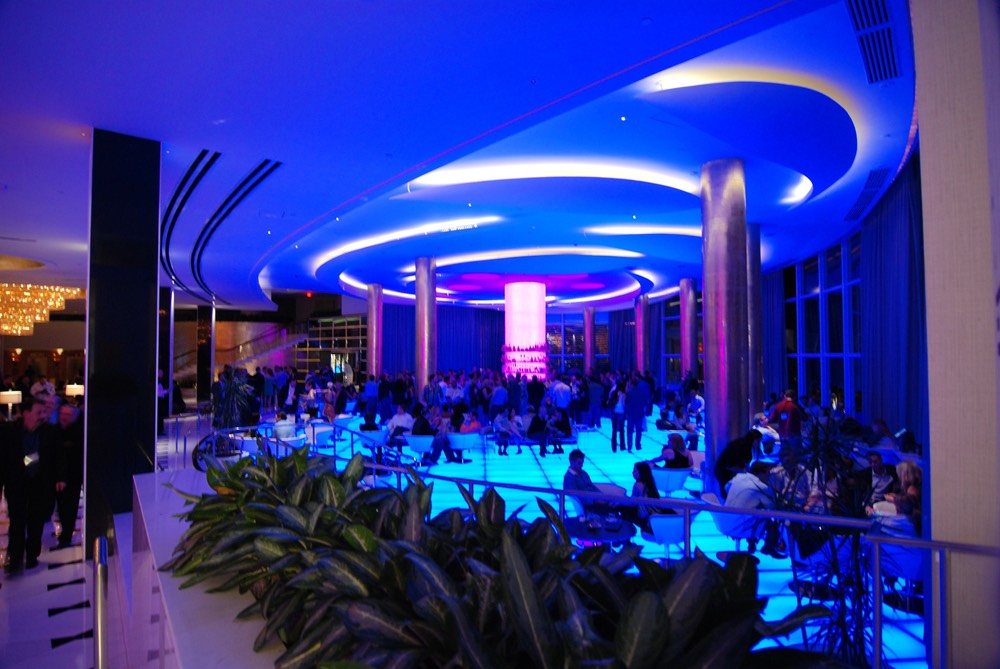 Monday
Not ready to leave our food and wine paradise, we took our time packing, and made a small detour to the Mondrian on the way to the airport. The hotel property is on Brickell Key, with expansive intercoastal views from the pool deck and restaurant bar area. The food was very good, and the whimsical, eclectic furniture and funky architecture was an amusing setting for our departing meal.
Our four-day excursion into the land of delectable culinary treats and excellent wines was an extraordinary experience, made even better by our helpful American Express concierges: Marissa Ain, Blake Kotenbrink, Lauren Hall, and Jose Velazquez. We also had the pleasure of seeing a few people from home, including Kathy Fly-Bridges and Ruth Gibb, who, like us, undoubtedly had a remarkable experience taking in the electric atmosphere of SoBe. We returned home decidedly full and tired, and with a newfound appreciation for the Panhandle's low-key approach to living life well. But we'll be back in SoBe again next year; maybe we'll see you there!
— V —
ARTICLE CATEGORIES