By Tori Phelps | Photography courtesy of Desire Street Ministries
Its name is inextricably linked with Tennessee Williams's landmark A Streetcar Named Desire, but New Orleans' Desire neighborhood has long existed within a shroud of poverty and crime, rather than the veil of romance conferred by the play's fame.
To many, a Bible study may not seem like an adequate anecdote. But when Mo and Ellen Leverett launched Desire Street Ministries in 1990, they did it with youth outreach, whole-family encouragement resources, and, yes, a Bible study. They went on to plant a church and establish a medical clinic, and, for a time, they even ran a private boys' school. From the beginning, Desire Street Ministries was about community transformation by and for the people of that community. To effect real change, they believed, neighbors with a stake in that change must be the navigators.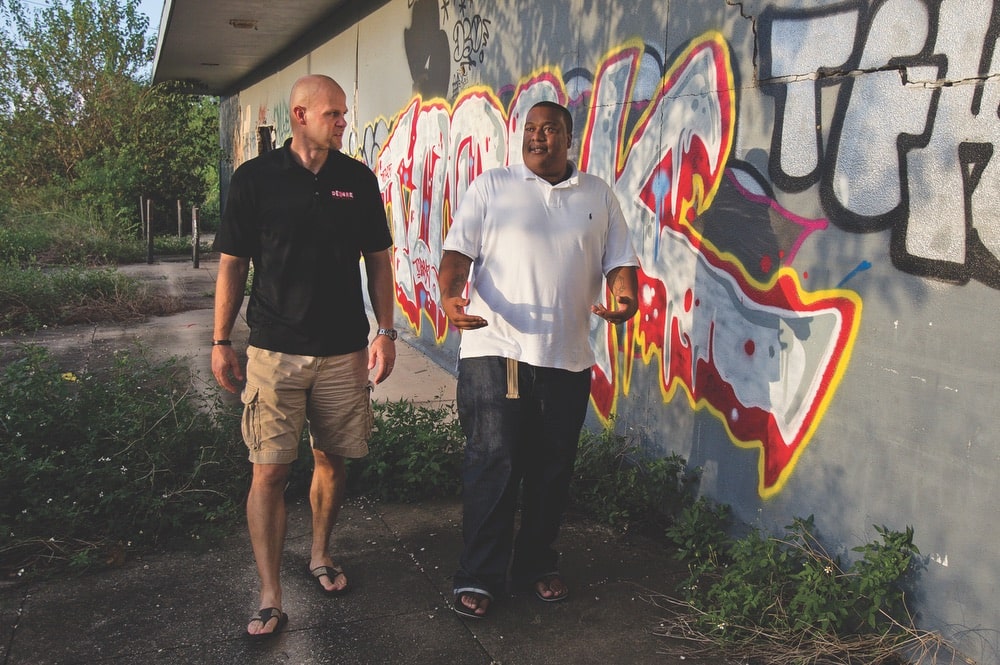 Then came Hurricane Katrina. Like most of the city, Desire Street Ministries was devastated by the 2005 storm, leaving little choice but to evacuate. Operations temporarily relocated to Florida in the immediate aftermath and then, hoping to increase the organization's reach, made a permanent move to Atlanta in 2009. Its executive director, Danny Wuerffel, made a move from New Orleans to Atlanta, too. While New Orleans had become his home, Desire Street had become his life's work.
Uprooting himself wasn't anything new to Wuerffel, who had lived everywhere from Nebraska to Spain as a child, thanks to his dad's Air Force career. He started playing football in junior high, and a combination of passion and talent led to a quarterback position on the University of Florida's 1996 National Championship team, the Heisman Trophy, and a seven-year career in the NFL.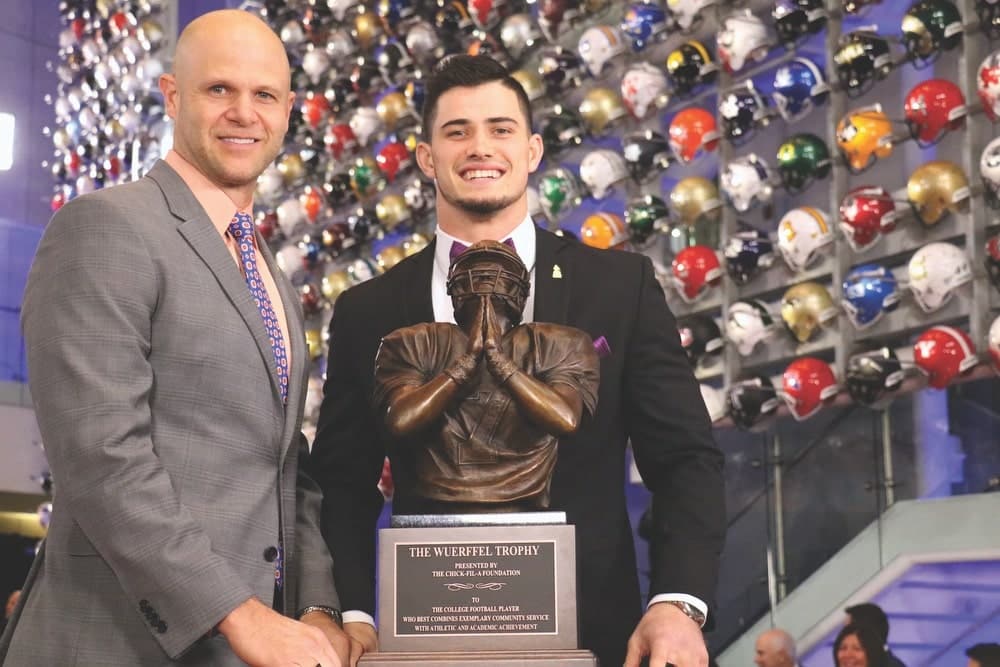 He was drafted by the New Orleans Saints and, during his rookie year, began volunteering with Desire Street Ministries. In his naivete, Wuerffel was shocked by what he saw. Admitting that he had considered poverty something that existed primarily in other countries, it seemed unthinkable to find such destitution so close to the arena where he played professional football. Far from being put off, however, he devoted as much time as he could to the organization; and as the years went on, he felt a pull to do even more. "Every day, I would drive down a road in New Orleans, and I could turn right to train for football or turn left to Desire Street," he recounts. "Every day, it got harder to turn right."
It was no surprise when he officially joined the Desire Street staff upon his retirement from the NFL in 2004. As executive director, he's been able to devote himself full-time to a cause in which he believes wholeheartedly. Among the perks of the position, he says, is the opportunity to tell the broader world about what's happening in the neighborhoods where Desire Street Ministries has formed partnerships. And what's happening is good.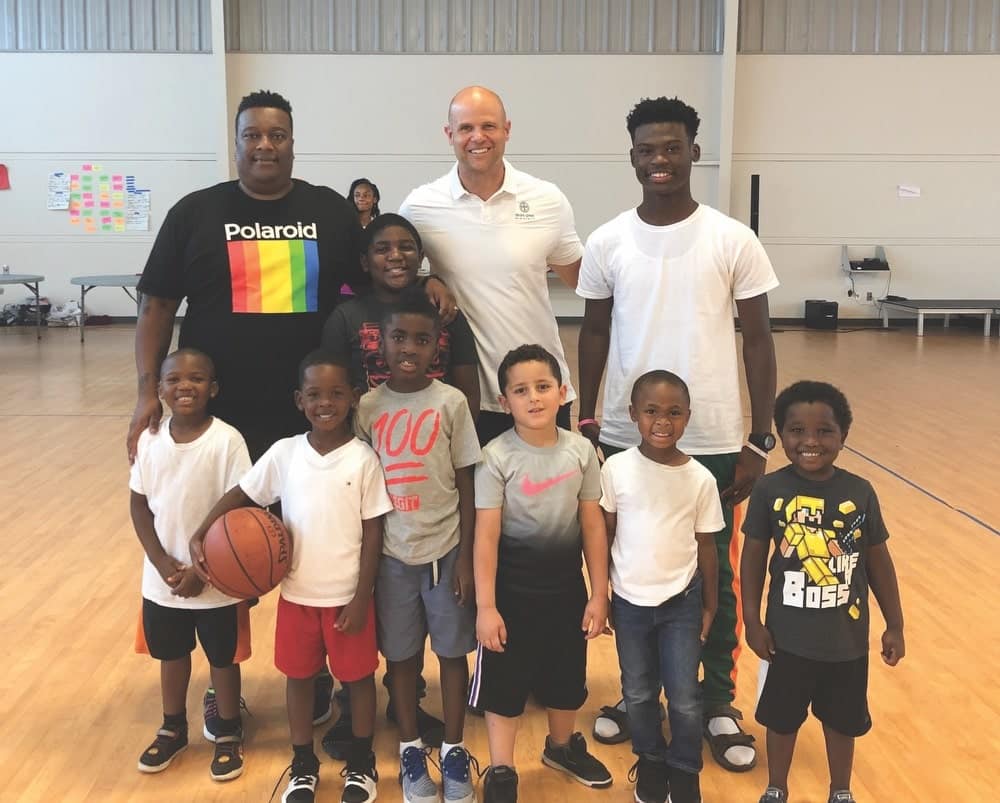 The organization still believes that the people already invested in under-resourced neighborhoods know far more about how to help than well-intentioned outsiders, which is why Desire Street's model is to support boots-on-the-ground organizations. "We found that there are so many great nonprofits, but the leaders don't have the support or resources to be as effective as they could be," he explains. "So rather than replace those (groups) and try to do something different, we help them become more sustainable and thrive in what they do so their impact is greater."
A recent two-day training for more than a dozen leaders from across the Southeast is a good example of that model. During these retreats and on a daily basis, Desire Street offers coaching, help nonprofits develop their boards of directors, and provides spiritual and emotional care for those who are constantly caring for others—serving as what Wuerffel calls "life support" for leaders in the trenches.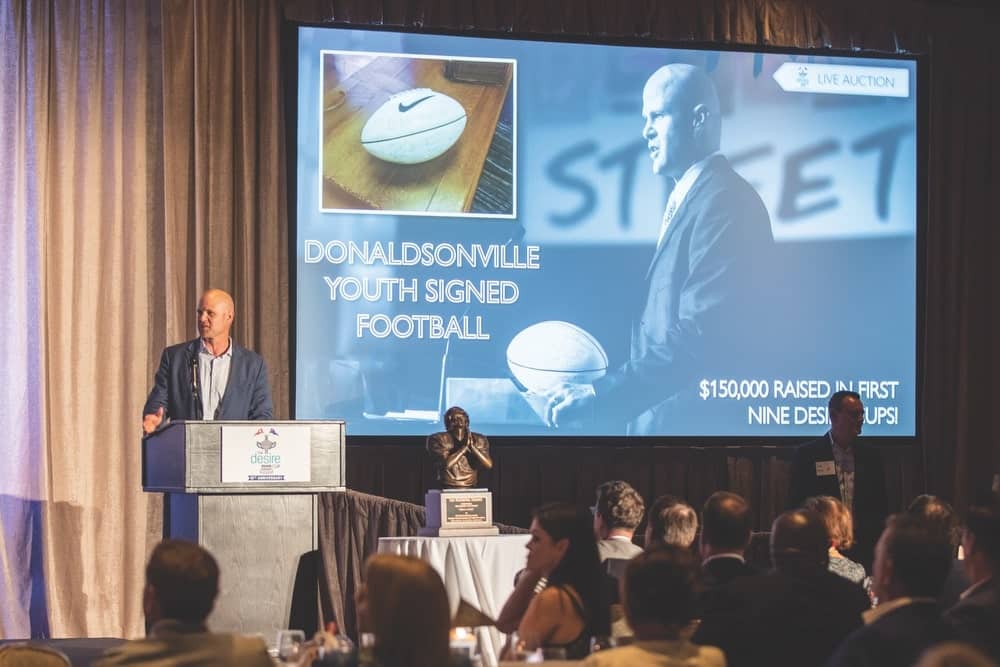 Desire Street partners with local organizations involved in everything from housing to healthcare to early childhood development for three to five years each. Currently, they have twelve partners, with a near-term goal of developing twenty sustainable organizations by 2025. The ultimate goal is a little more ambitious: creating neighborhoods where kids can play safely and grow up to have the same kinds of opportunities Wuerffel took for granted. "We want every neighborhood to be a desirable place to live," he says.
He sees progress in that direction, but setbacks are part and parcel of such work. When pain visits a neighborhood and there's nothing to do but lend a shoulder, when leaders are struggling, or when he attends the funeral of a child from one of the neighborhoods, it's not a good day. What keeps him committed through the valleys are the peaks, like witnessing the physical transformation of a neighborhood as it's being revitalized and seeing young people who are beating the odds every day.
The ultimate goal is a little more ambitious: creating neighborhoods where kids can play safely and grow up to have the same kinds of opportunities Wuerffel took for granted.
Wuerffel's decades-long association with Desire Street means he's been around long enough to have seen many of those stories firsthand. Perhaps his favorite took place at a University of Florida-LSU football game when an important play didn't go the Gators' way. There was only one person on the University of Florida sidelines cheering like crazy: Wuerffel. He wasn't clapping for the play but the player. Other Gators fans saw LSU tight end DeAngelo Peterson as a hindrance to a win; Wuerffel saw a kid from New Orleans' Ninth Ward—a kid whom statistics predicted would be dead or in jail by age twenty-five. But Peterson's association with Desire Street as a youth set in motion opportunities that included a scholarship to LSU and a stint in the NFL.
Whether it's a picture of kids picking out library books, sent from a father who learned to love reading through Desire Street and now inspires his children, or the countless leaders on the verge of burnout who rebound with new purpose after receiving support from Desire Street, the organization's influence is both tangible and far-reaching. And as Wuerffel's eyes once were opened to the plight of people in his own city, he now does the same for prospective donors and volunteers, most of whom clamor to become part of Desire Street Ministries' mission. "Seeing people come alongside us, whether they're donating time or expertise, is such a joy," he says. "I get to be that bridge to bring people into the work."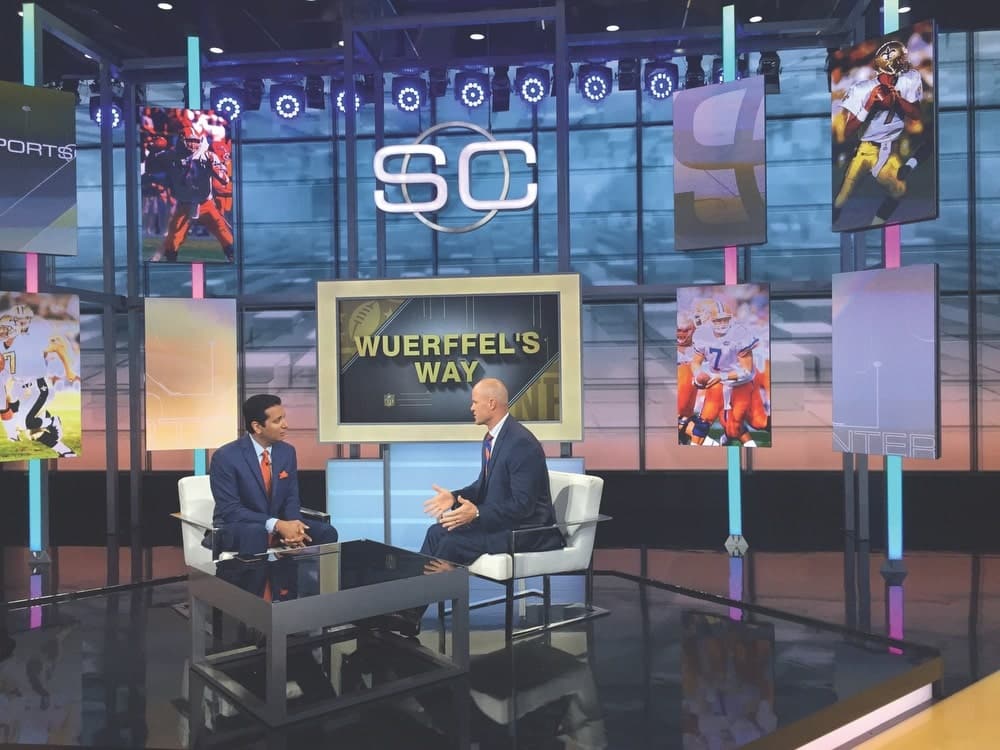 Until every child, no matter where they're raised, is assured of safety and opportunity, Wuerffel will continue spreading the message of Desire Street—encouraging people to see not only what is, but what could be.
— V —
---
For more information, visit DesireStreet.org.
ARTICLE CATEGORIES