A Private Estate
By Samantha Accola | 
Photography by Dave Warren
Standing out from the rest, this three-story Hamptons-style mansion creates a strong impression. The lush grounds and over two hundred feet of waterfront overlooking historic Saint Andrew Bay in Panama City Beach, Florida, are the perfect setting for relaxation and respite. Through an unprecedented partnership, the three-year construction of this masterpiece in the Delwood Beach neighborhood was rendered by sought-after architect Eric Watson and builder Clifford C. Myers of McIntosh-Myers Construction. With its spacious design and coastal furnishings, the home reflects the ease and elegance of the Gulf Coast beach life, but with an air of New England elegance.
Its entrance seems designed for royalty, with custom Invincia mahogany impact-rated doors created by local millwork company E. F. San Juan. They create a welcoming atmosphere for homeowners and guests while also adding an extra layer of security thanks to a custom electronic locking system. E. F. San Juan worked with Watson and Myers to also provide the impact-rated Loewen windows, board-and-batten siding, shingles, interior millwork, stair parts, interior doors, paneling, and mouldings. The resulting Shingle–style luxury home is nothing short of breathtaking, with unique wood details giving it a distinctly coastal feel befitting its location.
At over twenty-one thousand square feet, the house features three gourmet kitchens, a home theater, a nanny suite or staff's quarters, a safe room, and impressive details in every space. No corners were cut when it comes to Southern hospitality—this property prides itself on comfort and convenience. Homeowners can expect the ultimate privacy, thanks to the state-of-the-art security system, smart house technology, and a gated driveway.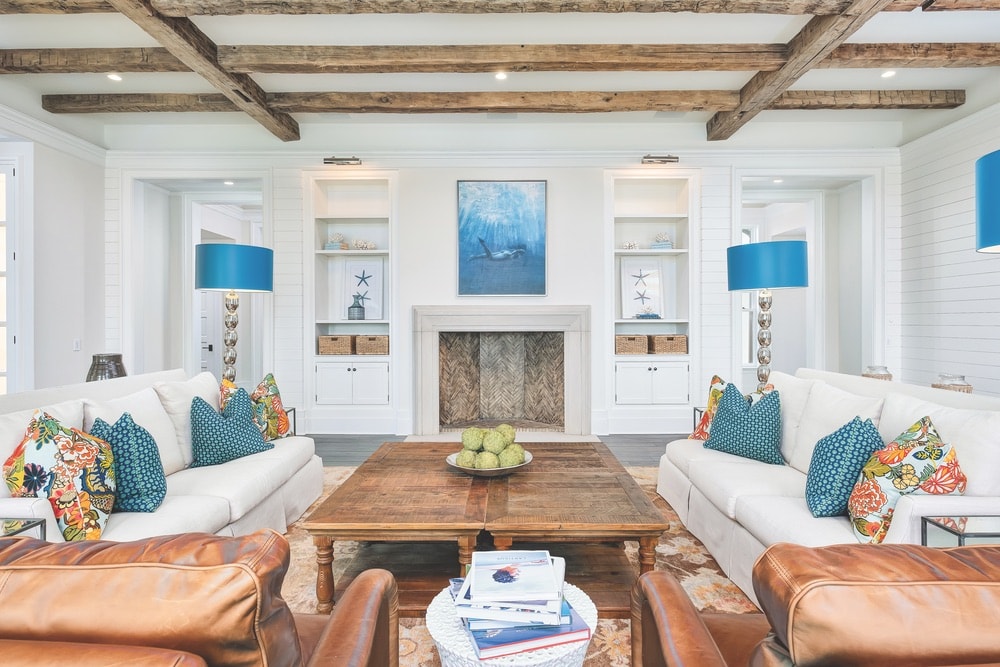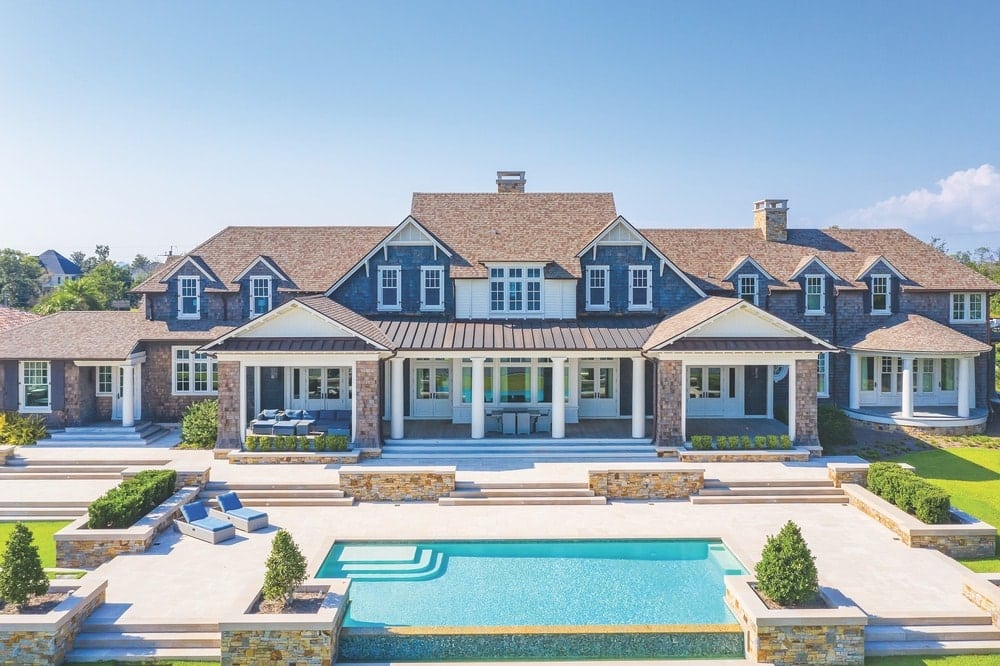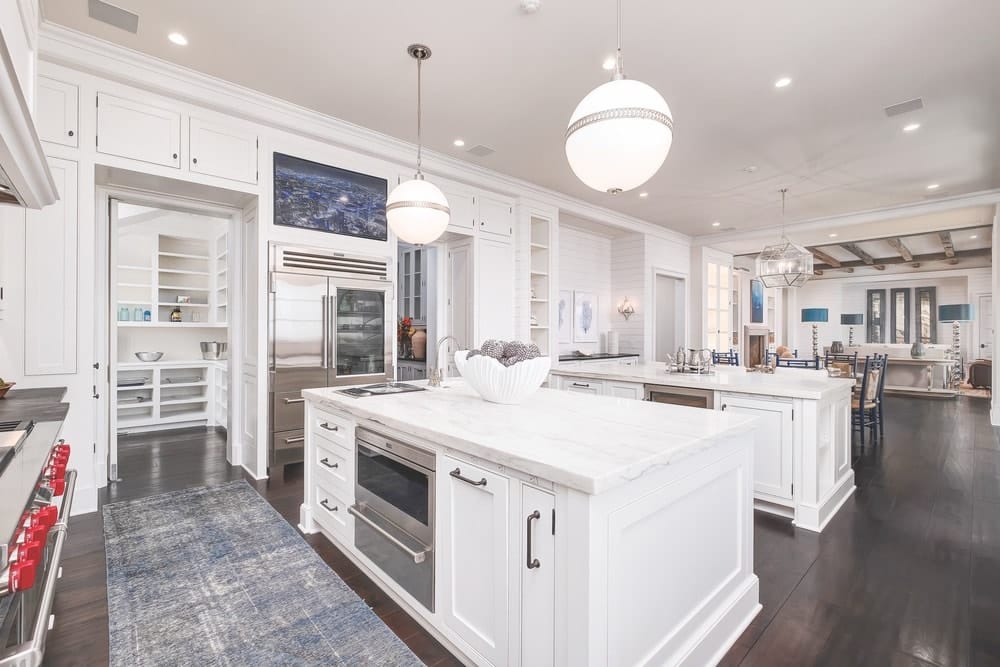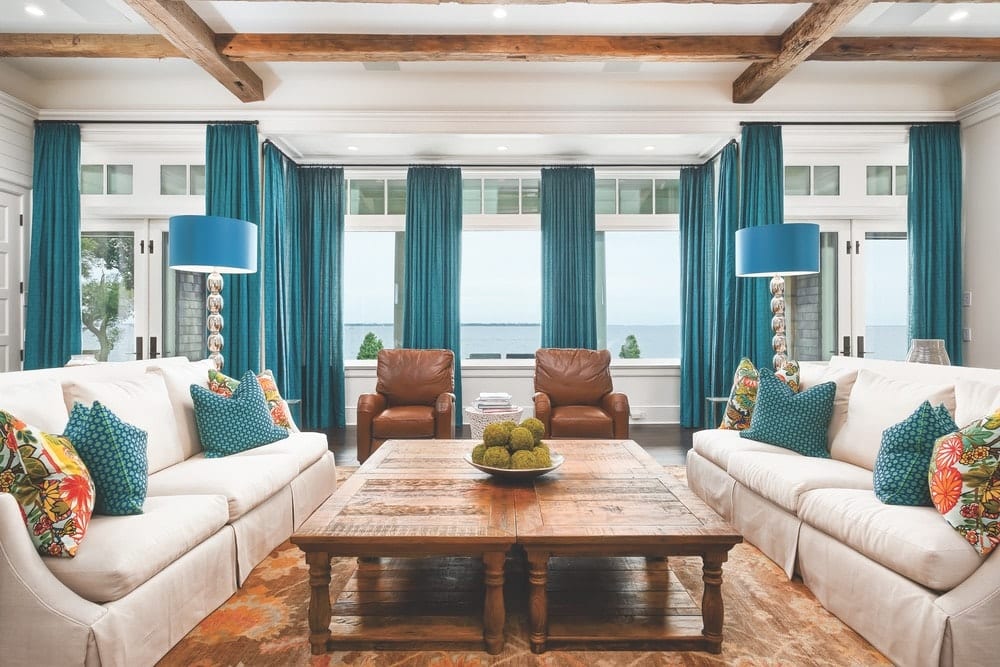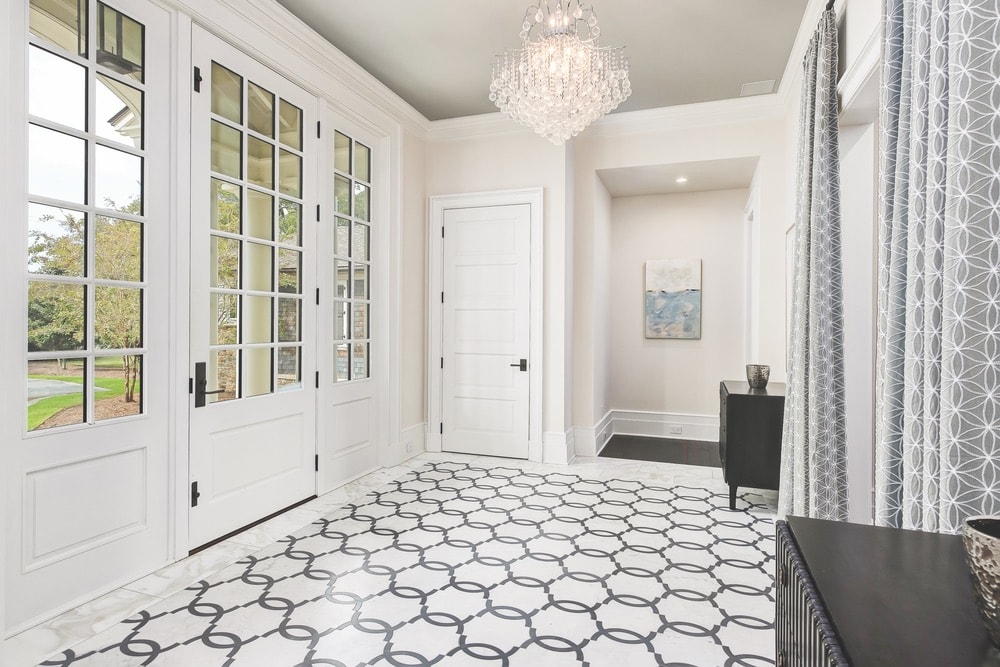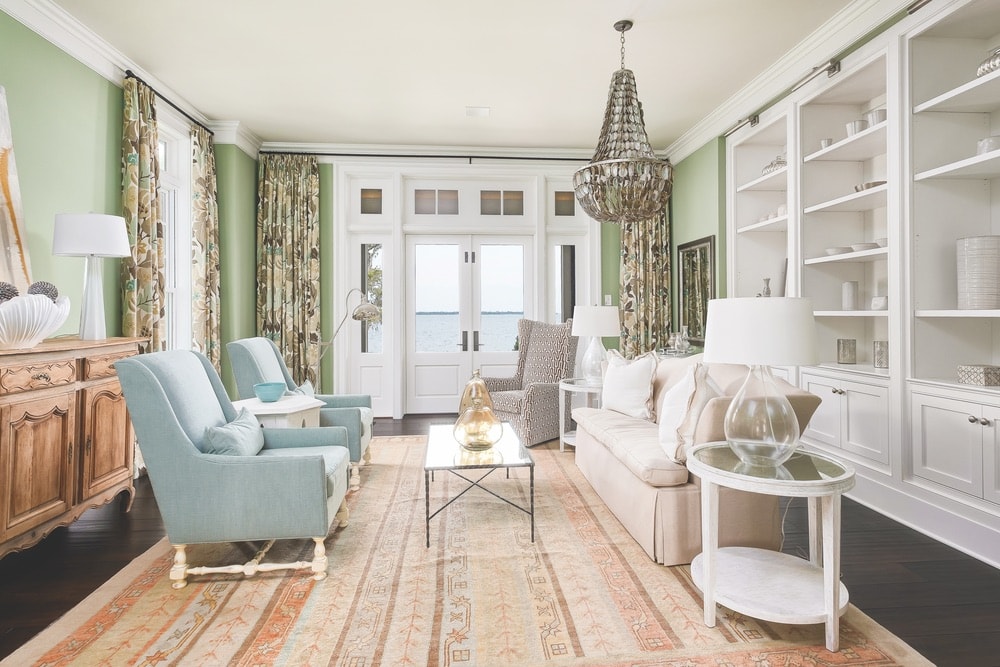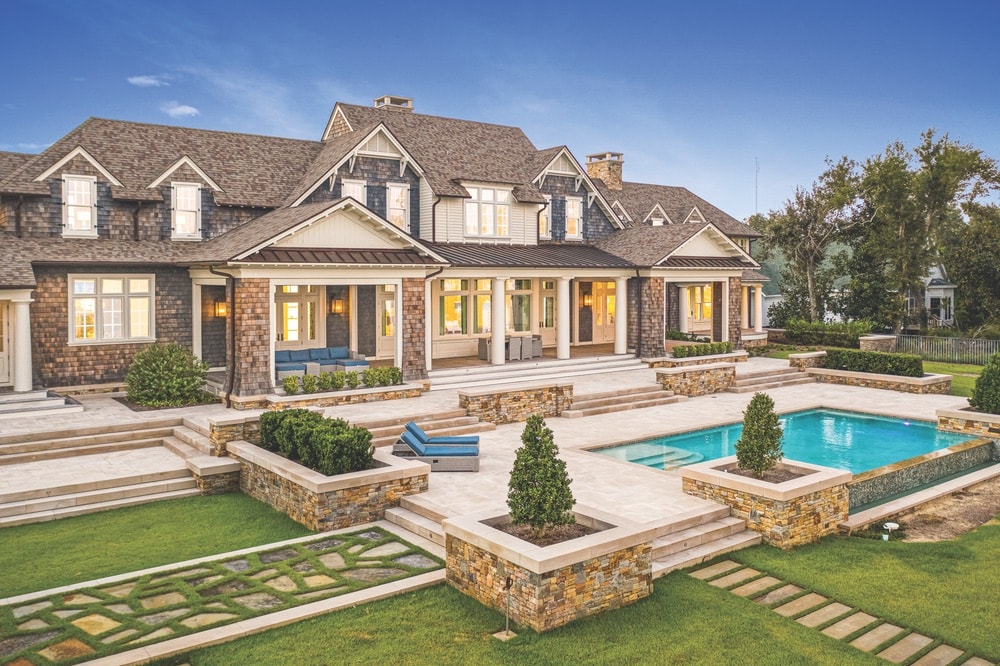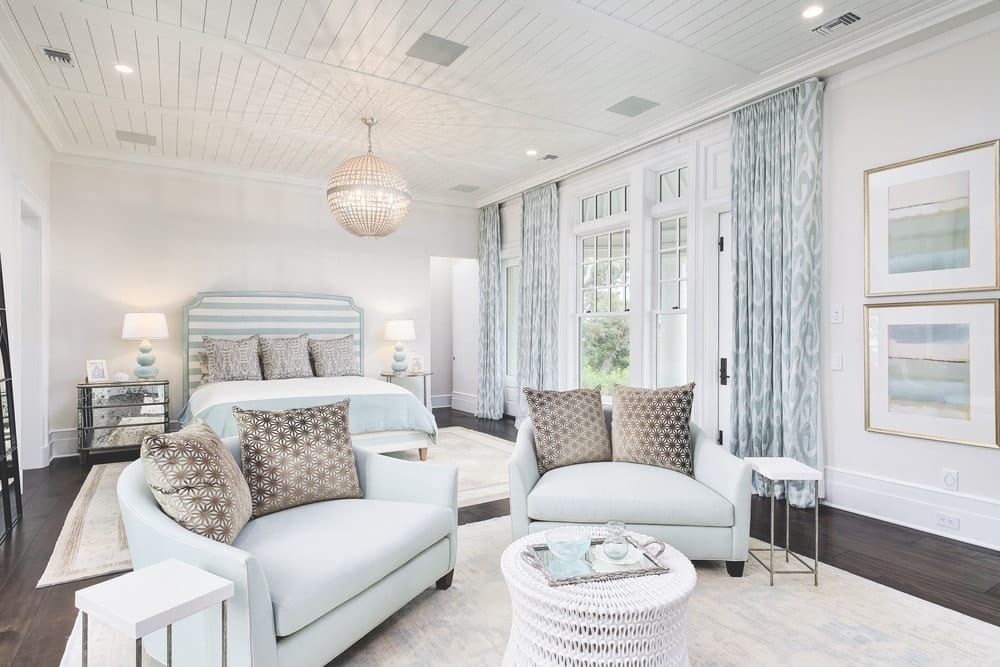 Extending just over three acres, this hideaway offers luxury at every turn. Whether swimming in the saltwater infinity pool, landing a helicopter on the private stone helipad, or storing antique automobiles in the seven-car garage, the sky is not even a limit on this versatile property. Let your imagination fly! Encompassing two plots of land, the estate favors entertaining; the main house sits directly across from a one-acre parcel featuring additional parking, a fully equipped outdoor kitchen, and a playful green space on the north side.
The property was built in 2016, and buyers can choose to extend their lifestyle into the bay, as plans for a 150-foot dock can easily be carried out so as to discover the water beyond the shoreline. One could even take a sunrise paddle across the bay. If you prefer to head elsewhere for your aquatic adventures, try a deep-sea fishing excursion into the Gulf of Mexico or snorkel for sand dollars off nearby Shell Island.
With endless opportunities for making memories, creating traditions, and gathering the whole family, this estate, dubbed Magnolia Manor, is more than just a beautiful setting—it is a true home. And it could be yours! The residence is currently listed with Lori and Taylor Buckalew (The Buckalew Group) of Corcoran Reverie based in nearby Santa Rosa Beach. Corcoran Reverie recently opened as the Northwest Florida affiliate of luxury international real estate company The Corcoran Group.
With endless opportunities for making memories, creating traditions, and gathering the whole family, this estate, dubbed Magnolia Manor, is more than just a beautiful setting—it is a true home.
"The Corcoran Group, along with its affiliate networks, continues to stand out as an industry leader with some of the best properties around the world. Magnolia Manor is no exception," says Hilary Farnum-Fasth, broker/owner of Corcoran Reverie. Along with her partner, Jacob Watkins, Hilary brings years of luxury real estate to the representation of this remarkable estate property. "Corcoran Reverie has the privilege of representing this expansive residence at 3807 Delwood Drive, which is the highest-priced listing in Panama City Beach."
The Corcoran Group's main offices are located in the affluent markets of New York City, the Hamptons, and California. Corcoran Reverie is honored to represent the company in Northwest Florida, fusing the strength of a world-class brand with local community experts. With nearly one billion dollars in combined lifetime sales, Hilary and Jacob bring more than twenty years of high-end real estate sales and expertise that make them the perfect team to represent this exceptional home.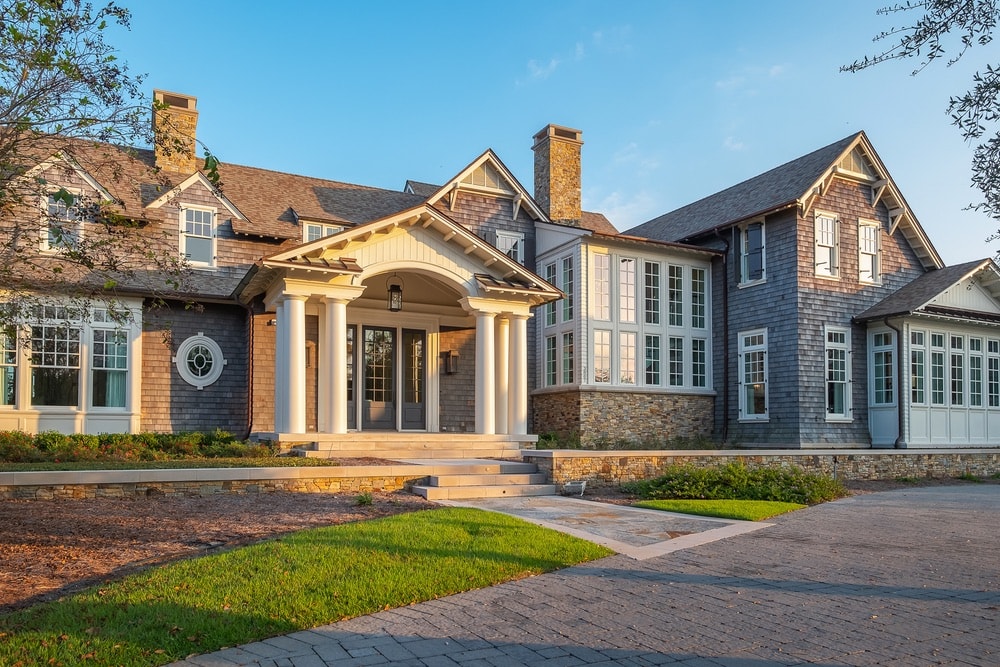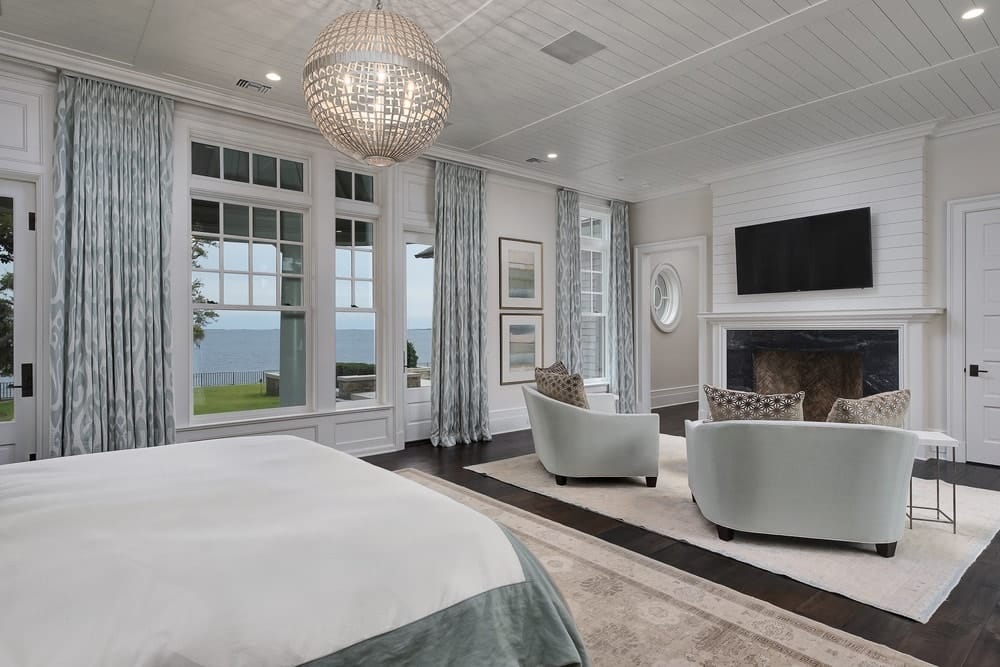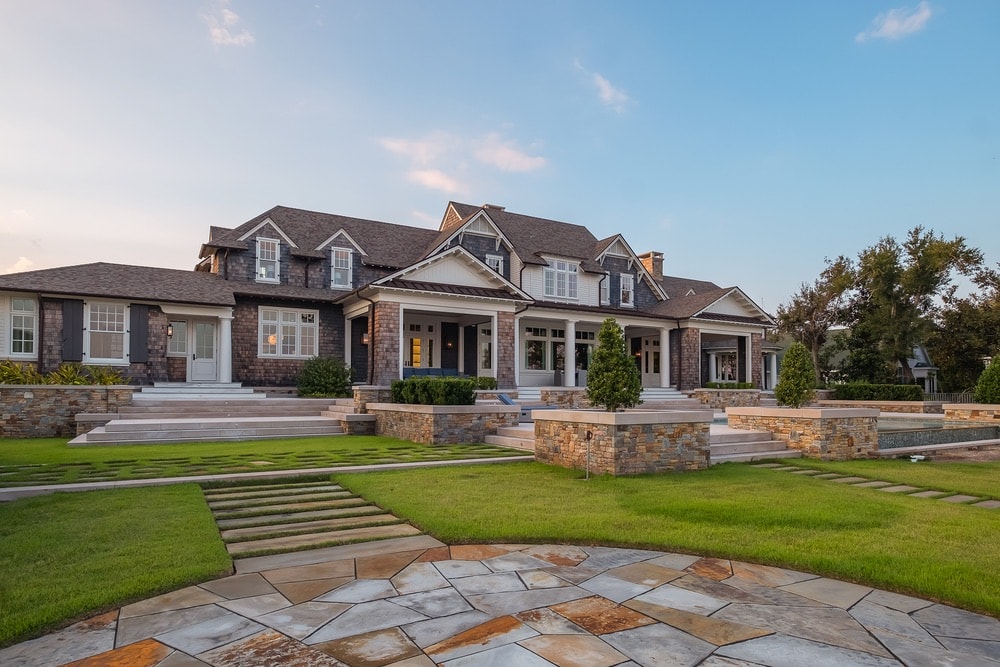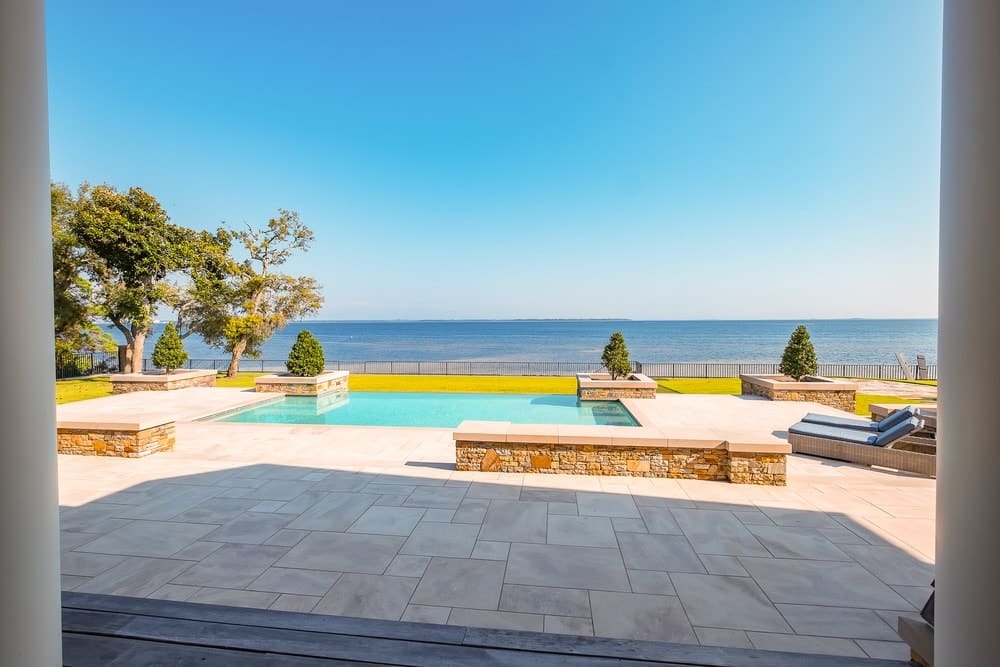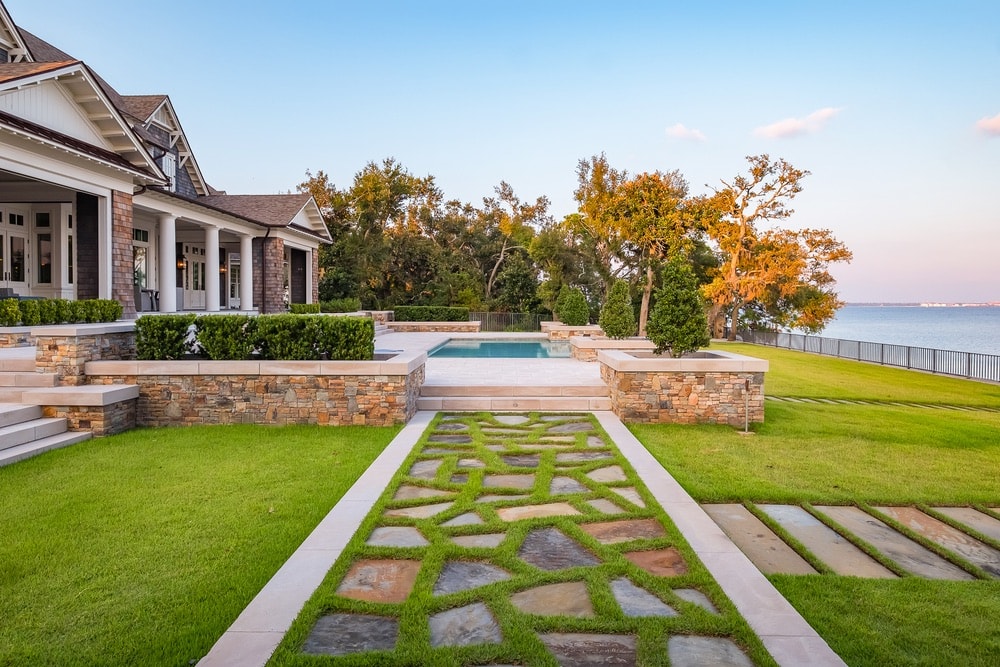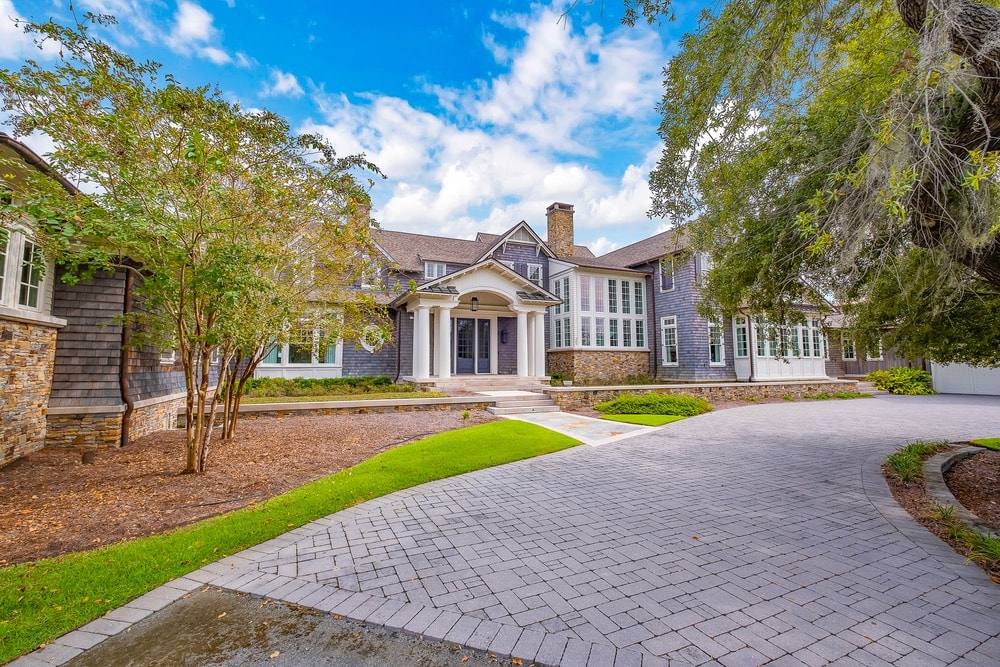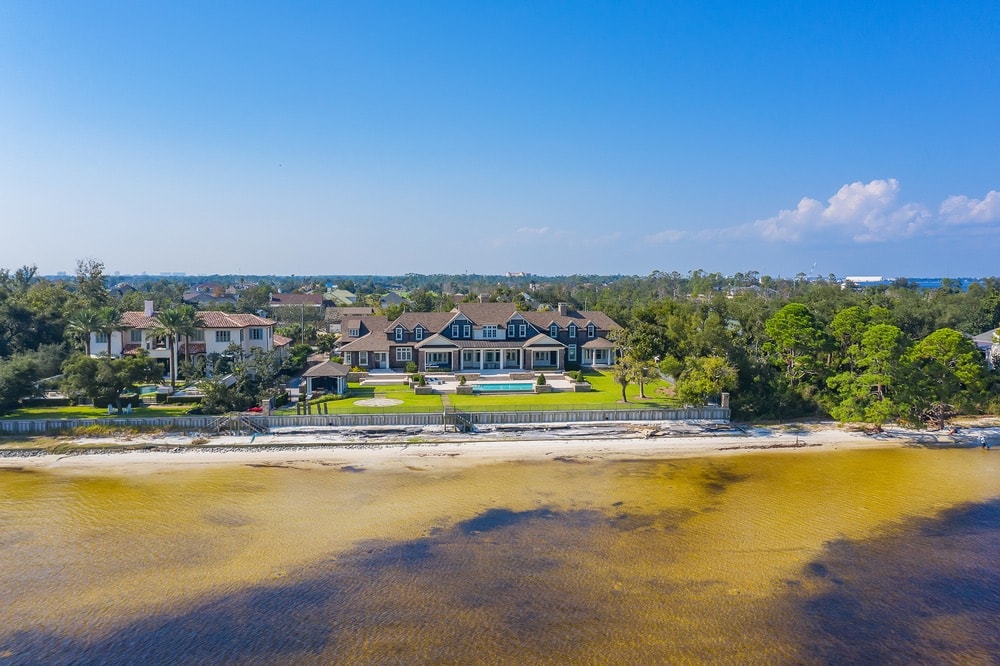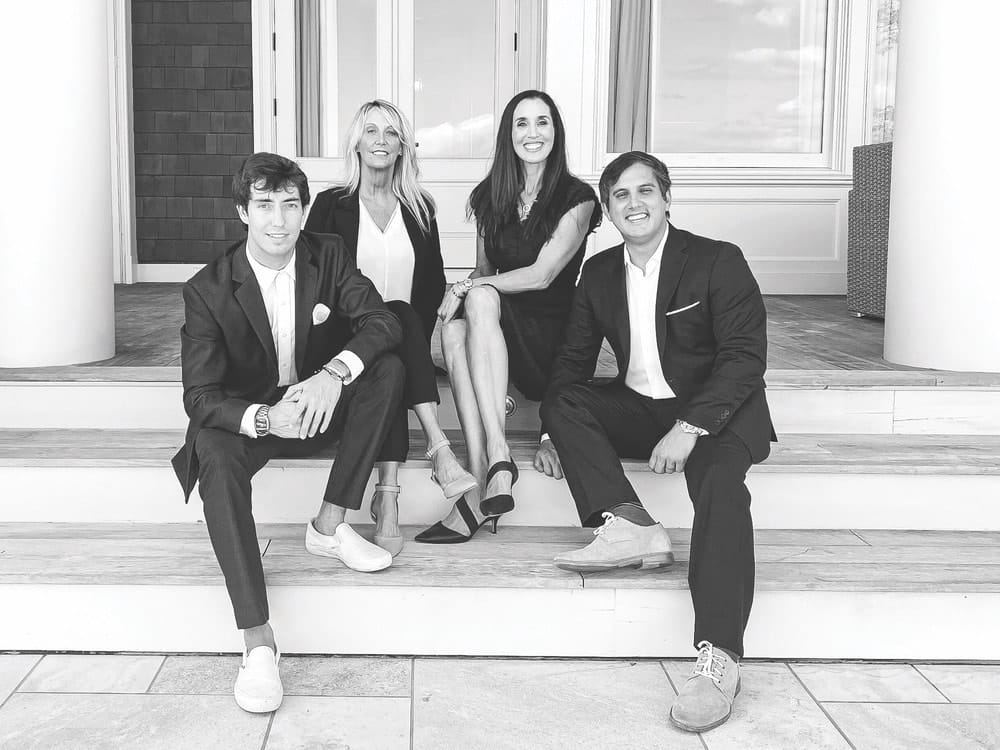 Magnolia Manor's intricate finishes and boundless outdoor space inspire us to dream for more!
— V —
---
This property can be found at 3807 Delwood Drive, Panama City Beach, FL 32459. It is listed for $14 million by Lori Buckalew, Taylor Buckalew, Jacob Watkins, and broker/owner Hilary Farnum-Fasth at Corcoran Reverie. It has six bedrooms, five bathrooms, and two half baths and is approximately 21,975 square feet. The property is available to be shown to qualified buyers by appointment only. Visit CorcoranReverie.com to learn more and see more listings.
ARTICLE CATEGORIES