Remembering David Olney
By Naomi Alvarado | 
Photography by John Partipilo, courtesy of David Olney Music
On January 18, 2020, the world of music lost an icon. While performing at the 30A Songwriters Festival, David Olney passed away on stage from a suspected heart attack. After releasing more than twenty albums, hosting a weekly YouTube broadcast, and performing across the country for five decades, Olney left behind a legacy that won't soon be rivaled.
Olney was born on March 23, 1948, in Lincoln, Rhode Island. In a 2016 article in Acoustic Live, he described his childhood as an idyllic experience that is not found much anymore. He grew up in a small town in the 1950s, took dance classes at school, and had a weekly paper route. The road to his long career began with his first appearance in front of a rapt audience: he had decided to forgo playing basketball so that he could participate in a school play. That experience, combined with receiving a guitar when he was a teenager, set the stage for the rest of his life.
Olney's mother was from North Carolina, and they regularly spent time in the summers with her side of the family. After high school, Olney returned to the South and attended the University of North Carolina. A year later, however, he left school and found a home playing on stage at the Cat's Cradle, a café in Chapel Hill. His sets consisted mostly of cover songs, but he often snuck in some originals.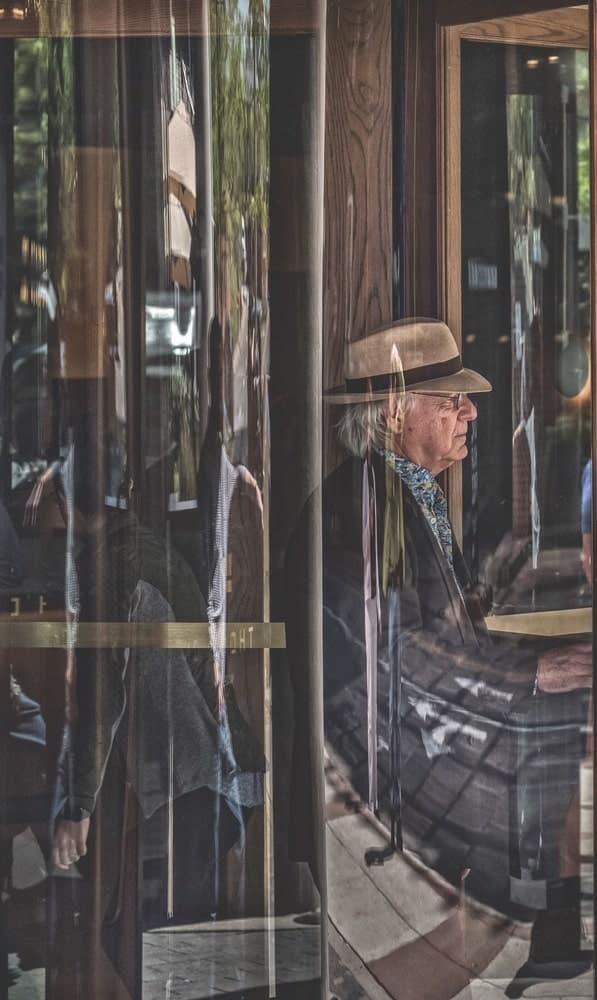 It was during this time that he met fellow musician Bland Simpson. Simpson encouraged Olney to move to New York with him to pursue music professionally. After a year of playing with Simpson and learning about the music business, Olney ventured out on his own journey. He lived in Atlanta for about a year before relocating to Nashville in 1973; there he discovered a newfound dedication to songwriting. In the early 1980s, he formed his band the X-Rays. Originally intended to be a country band, they ended up with more of a rock-and-roll vibe. The X-Rays eventually signed a contract with Rounder Records, performed on Austin City Limits, and even opened for headliners such as Elvis Costello. In 1986, he embarked on a solo recording career.
Olney's time in the South inspired a deep connection and love for Southern folk songs. These influences can be heard as a constant theme throughout his music. His first album, Eye of the Storm, was released in 1986 with a second album quickly following. Deeper Well was released in 1988 and has been credited with pushing Olney into Nashville's elite songwriting circle. Emmylou Harris covered a track from Deeper Well on one her of albums in 1995. According to the biography on Olney's website, "Emmylou Harris said, 'David Olney tells marvelous stories, with characters who cling to the hope of enduring love, all the while crossing the deep divide into that long, dark night of the soul.'" Olney's penchant for storytelling and finding unique perspectives was a magnet for other artists, such as Linda Ronstadt, Del McCoury, Lonnie Brooks, James King, Slaid Cleaves, and many others. Olney has since been hailed as a pioneer of Americana music. Townes Van Zandt once said, "Anytime anyone asks me who my favorite music writers are, I say Mozart, Lightnin' Hopkins, Bob Dylan, and Dave Olney. Dave Olney is one of the best songwriters I've ever heard—and that's true. I mean that from my heart."
"Anytime anyone asks me who my favorite music writers are, I say Mozart, Lightnin' Hopkins, Bob Dylan, and Dave Olney. Dave Olney is one of the best songwriters I've ever heard—and that's true. I mean that from my heart."
In a time where it's no longer common to consider a perspective outside of your own, Olney personified that in his songwriting. He explored viewpoints that were not often thought about, like the donkey that carried Jesus into Jerusalem or the iceberg that sank the Titanic. His final album, This Side or the Other, explores walls, both literal and symbolic. The tracks on this album comment on the ways walls are used to divide and isolate people and how to tear those walls down.
His love for storytelling went beyond songwriting. In addition to his passion for music, Olney was also an avid reader and credited literature as a way of learning to tell stories. He launched a YouTube series in 2009 called You Never Know, which introduced Olney's talents to a new generation of fans. He broadcast live every week with poetry recitations, insights on songwriting, and stories from his life. Olney was known to have a unique sense of humor, and it was apparent in his songwriting, his YouTube show, and his stage performances.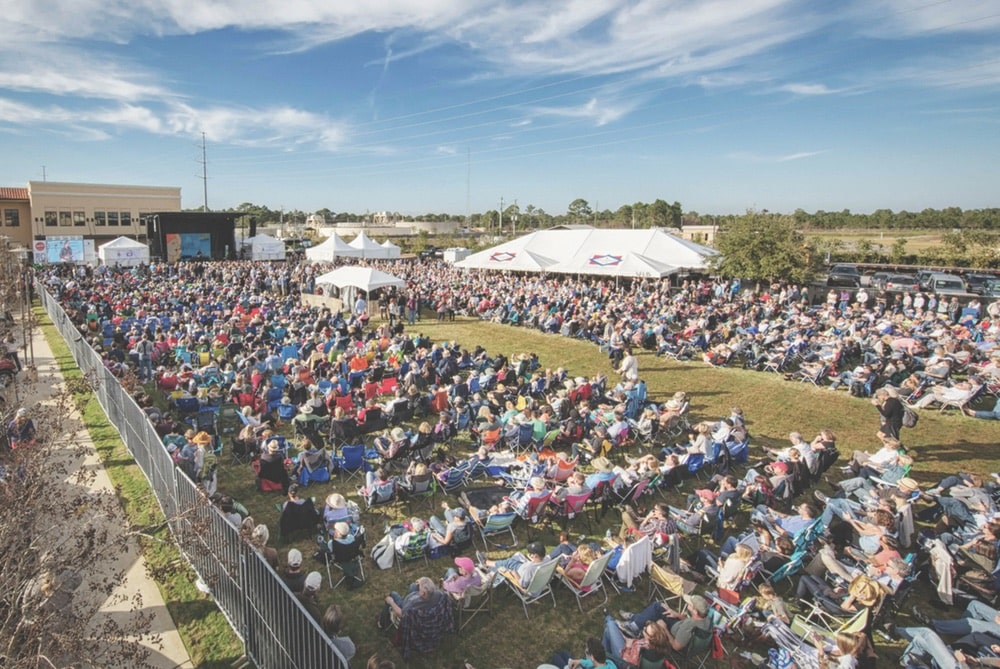 The day that he passed, Olney gave an interview to WUWF and said, "You only get one chance to play for somebody for the first time. And when they enjoy it, it's the most satisfying feeling." There is something poetic about a lifelong songwriter spending his last minutes on stage performing for a crowd of people. Music lovers will enjoy his albums for generations to come. Thank you, Mr. Olney, for sharing your talents and stories with the world.
Olney is survived by his wife of thirty years, Regine, and their children, Lillian and Redding.
— V —
---
To learn more and to listen to the final episode of You Never Know, visit DavidOlney.com.
ARTICLE CATEGORIES