November 22, 2014
Our Love Story
Will is from Albany, Georgia, and I am from Tupelo, Mississippi. We actually met at a wedding on 30-A, an area along a scenic highway on Florida's Gulf Coast. We met at Bud & Alley's restaurant and went on our first official date at the Red Bar, both very popular destinations in the area. So, naturally, we had to get married at the beach! Will's parents live in Seagrove Beach, and my family vacationed on 30-A when I was growing up, so that made it even more special.
VIE played a huge role in our meeting. I had written an article about Will's sister and her nonprofit organization, Girl Talk. Before meeting her for the interview, I spoke with her via Facebook so I'd know who to look for. I saw a picture of her brother and thought he was pretty cute. Actually, I added him on Facebook before I even met him. I had had a couple glasses of wine at Crush Wine Bar (when it was still in Seaside) and just felt bold. How embarrassing is that? Don't worry—it came up at the rehearsal dinner and during the ceremony.
We got engaged on July 4, 2014, at Lake Bruin in Louisiana. Will had placed his GoPro camera in the flowers behind us, so it's all on video. It's funny to watch because I just did not see it coming. It's really hard to surprise me, but he definitely pulled it off! We go to Lake Bruin every year for the Fourth and spend the weekend with my aunt, uncle, and cousins, so it was such a treat to have my family there! Then, right after he popped the question, his whole family walked in the door. We had a ball celebrating! It was all very "us" and really perfect.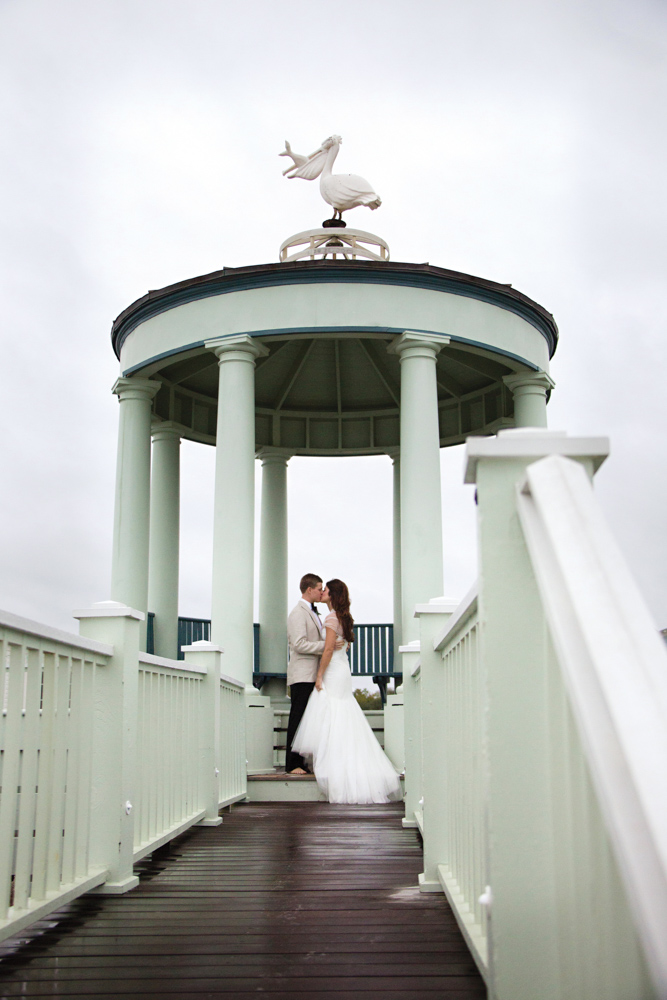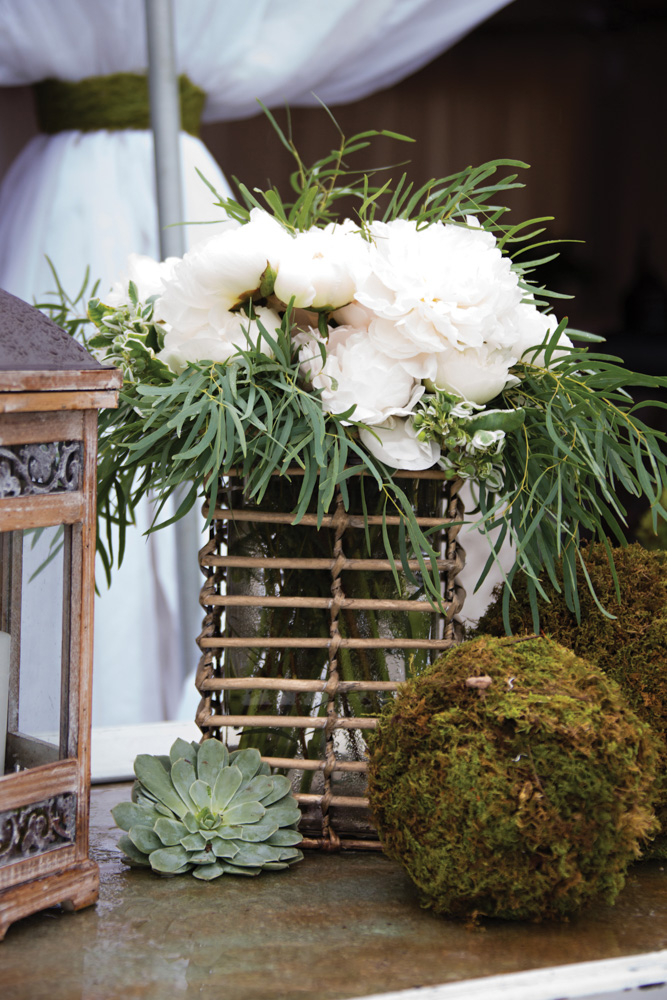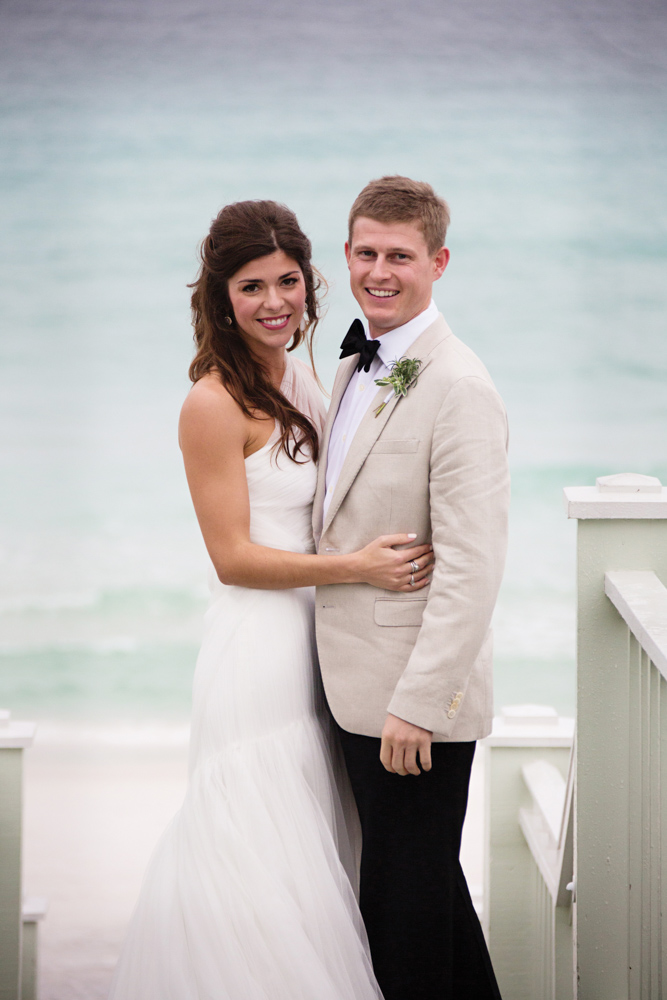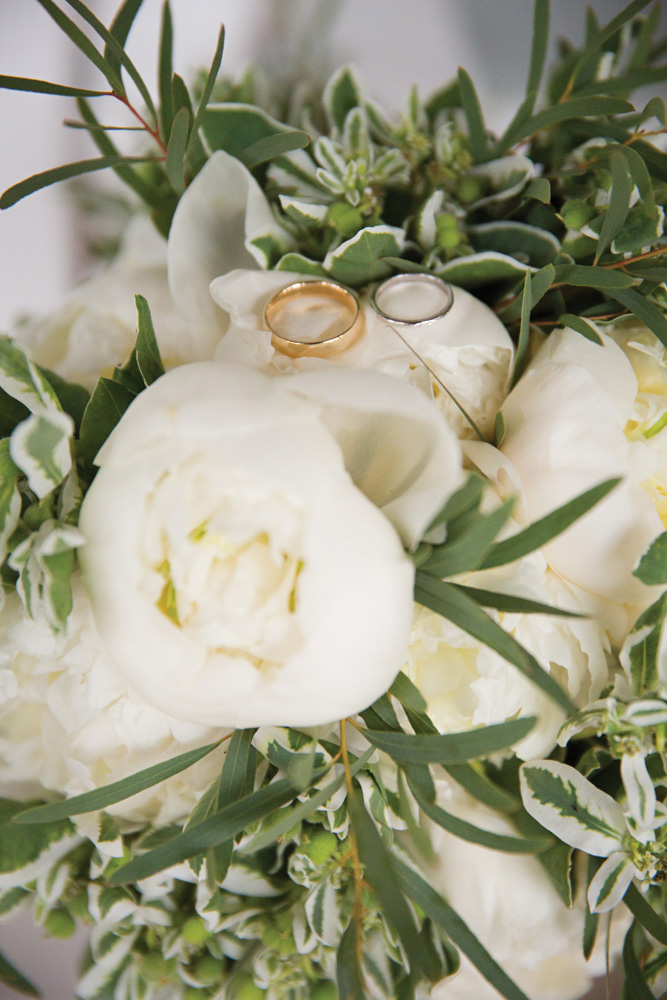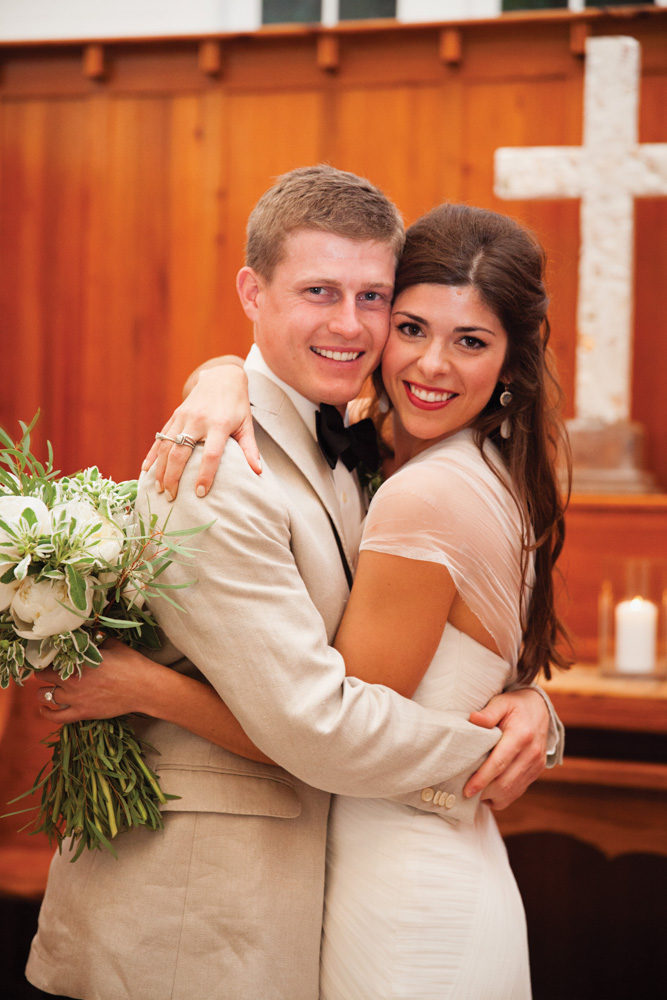 Our Venue – Seaside Chapel
We go to church at Seaside Chapel when we're in town, so the choice of venue was definitely a no-brainer for us. When I was little, I always saw myself getting married there, and after I lived on 30-A for a while, I was certain! It's really special to Will, too, because his sister Haley got married there in 2010. The visions we had for our wedding were always right in line; we always wanted the exact same things. The reception was nearby at the Seaside Lyceum, which was perfect.
Our Wedding Plans
Heather Archdeacon-Williams from Defining Moments by Heather is the greatest and made planning our wedding such a joy. Will left most of the planning to me, but he totally took on the rehearsal dinner; it was at the Red Bar! I knew almost exactly what I wanted, so it was all fairly easy. All of our vendors made it so much fun, too. Marja at Florals by the Sea, Christine at Great Southern Café, and Jackie Ward (our photographer) were all just amazing.
My goal was to keep everything fun and relaxed. I think the care you take in planning a wedding is reflected in the event itself, and I didn't want to lose sight of what was going on. It was about us getting married and spending our lives together, not about every detail being absolutely perfect.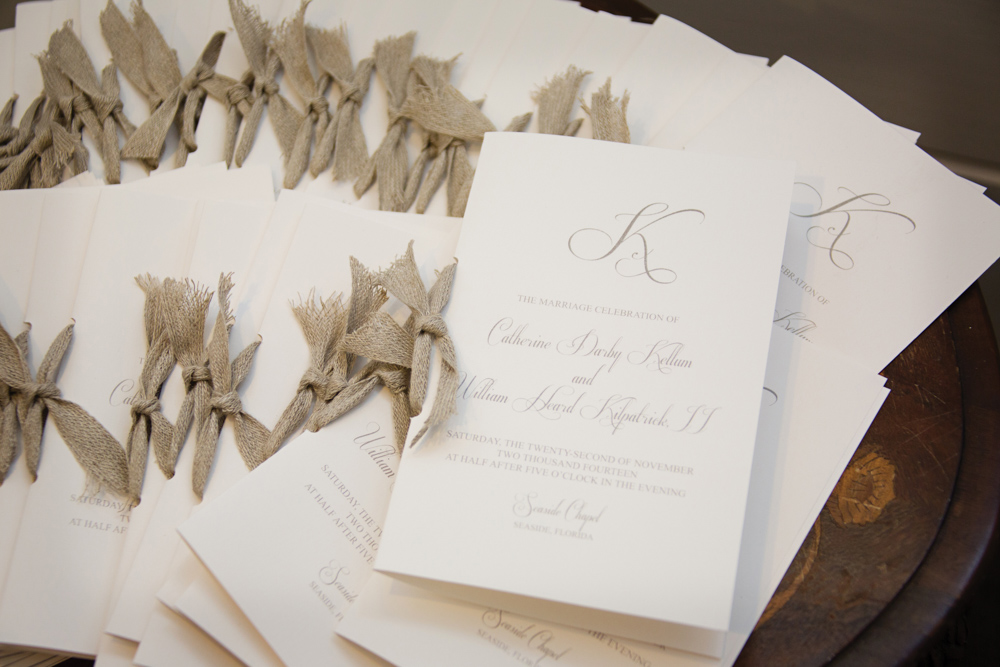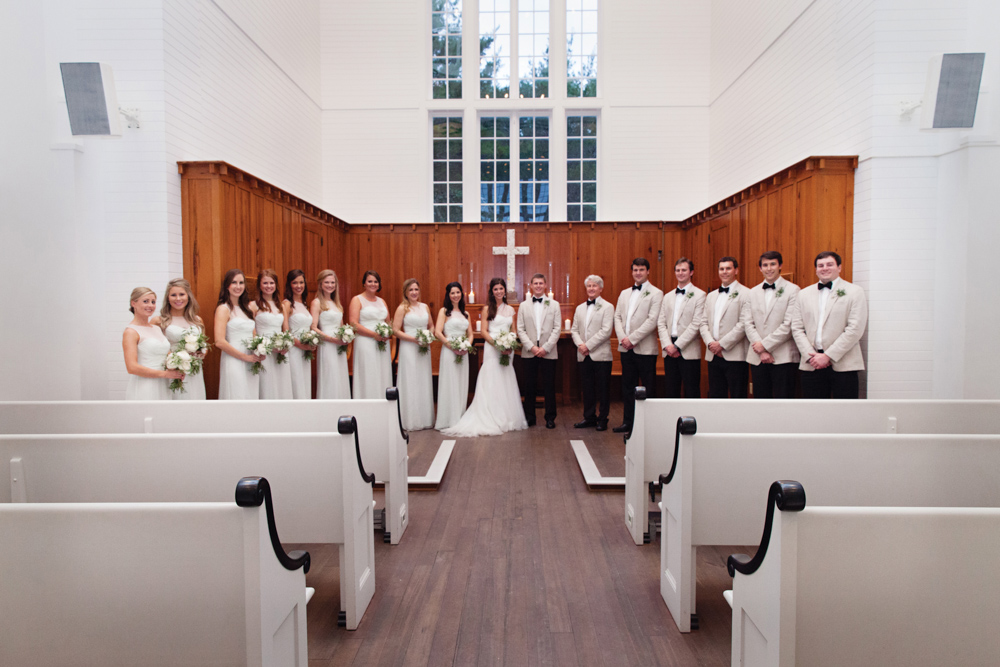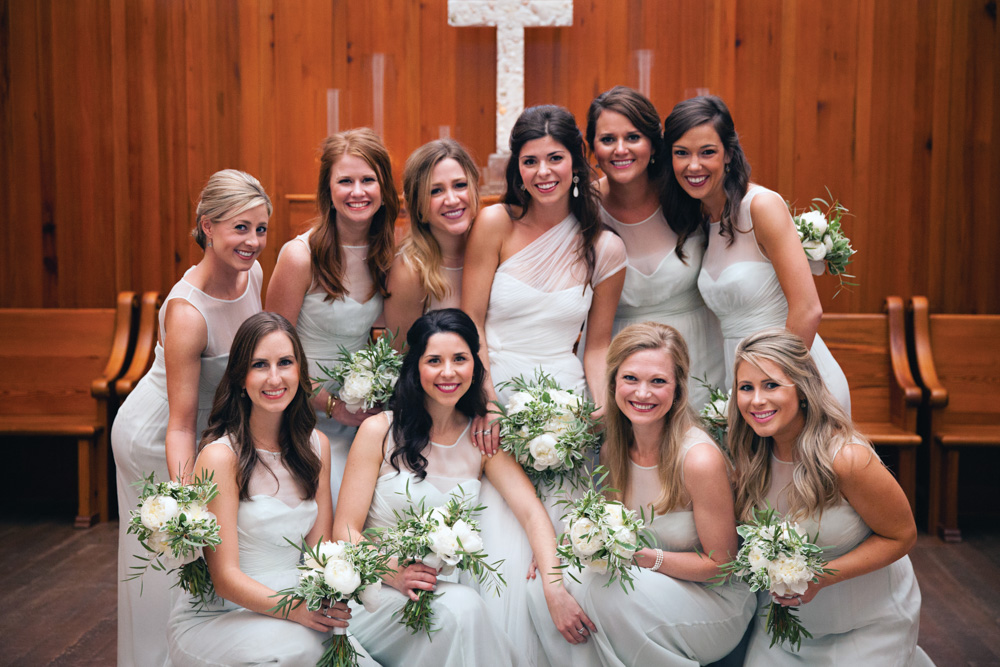 Our Wedding Day
I didn't have a true theme—it was just very "beachy." The wedding colors were white and green. My flowers were mostly green —lots of palms and tropical-type flowers. My bouquet did have peonies, too. The guys had a sprig of rosemary for their boutonnieres, which I loved. Everything was just very laid-back! It was very cool to see it all come together that day.
As far as favorite things go, I know it's probably self-centered to say, but I really, really loved my dress. I wish I could wear it at least once a year. Or once a week! The whole weekend was very special to us. We had about two hundred of our favorite people in our favorite place, and it was surreal. It was overwhelming in the greatest way.
Our Honeymoon
We went to Saint John in the Virgin Islands and had the most wonderful time going on adventures and eating really delicious food. It was a dream!
— V —
---
Special Thanks Photography: Jackie Ward, Jacqueline Ward Images Wedding Planner: Heather Archdeacon-Williams, Defining Moments by Heather Flowers: Marja, Florals by the Sea Catering: Christine, Great Southern Café Cake: Jessica, Sweet for Sirten Video: Jon Gilmore, Gilmore Pictures Hairstyling: Mindy Norris Makeup: Jamie Gummere Bridal Shop: Ivory & White in Birmingham, Alabama Decor and Design: Heidi, Frill Seekerss
ARTICLE CATEGORIES