Story and photography by Martha J. LaGuardia-Kotite
Sitting in a split with pointed toes, Ella Brummett, 16, leaned forward to rest her forearms on the dance floor, listening to "All of Me" by John Legend on her berry-colored Beats headphones. Her long, brunette hair, pulled back into a tight, round bun, was adorned with a tiny pink and white bow. Removing her zippered sweatshirt, she stepped onto the floor to practice a duet. The extension of her leg, lifting skyward 180 degrees in an arabesque, was effortless. From her fingertips to her toes, the five-foot-eight dancer curved her body symmetrically with her partner's.
J"She has natural, beautiful lines," said Katia Garza, her teacher since sixth grade at the Northwest Florida Ballet Académie in Fort Walton Beach, Florida. Brummett performed with her partner, Courtney Shealy, 15, for an international audition in April during the Youth America Grand Prix, the world's largest student ballet competition.
One of over five thousand dancers who competed in semi-final rounds worldwide, Brummett made the cut to join three hundred of the most promising in New York City. Brummett, Shealy, and soloist Ellie Borick, 13, vied for one of sixty spots in the final round at Lincoln Center. The finalists, among the world's best young dancers, were offered awards and scholarships with leading dance academies.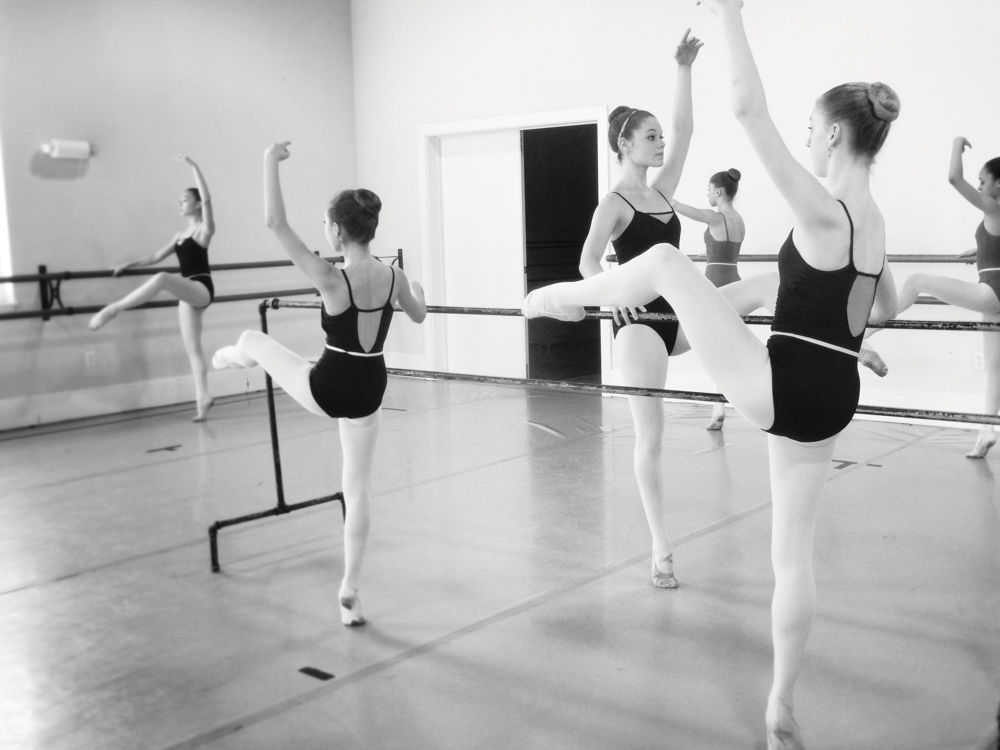 "My dream is to dance with the Boston Ballet," Brummett said. Tireless and unwavering in her commitment to ballet, Brummett hoped her performance would lead to an invitation to dance professionally. The last four summers, she participated in intensive training programs. This summer, for the second time, she will return to Boston Ballet School.
"I've been training for this since fourth grade," Brummett said. A library book's pictures and stories of a Canadian ballet school inspired her. "I asked my mom if I could move to Canada," she said. "I told my mom she could buy me a phone and I would call her between every class. She was not having any of that." Her mother arranged an audition at the Northwest Florida Ballet Académie instead. Brummett enrolled.
She soon bonded with Shealy and a dozen other dancers. Now a sophomore in the school's Pre-Professional Program, she rises at five o'clock most weekday mornings for the forty-five-minute commute from her home in Navarre Beach. She takes morning academic courses online with her peers. Her afternoons are booked with technique classes and performance rehearsals.
On Saturdays, she returns to the studio to practice, keeping the evenings open for sleepovers, watching Netflix movies with her girlfriends, or taking a flashlight to hunt for sand crabs on the beach. Sundays are reserved for church and cardio: crunches, push-ups, and stretches while on the phone with another dancer.
Does she have a boyfriend? "Ballet is my boyfriend," she said.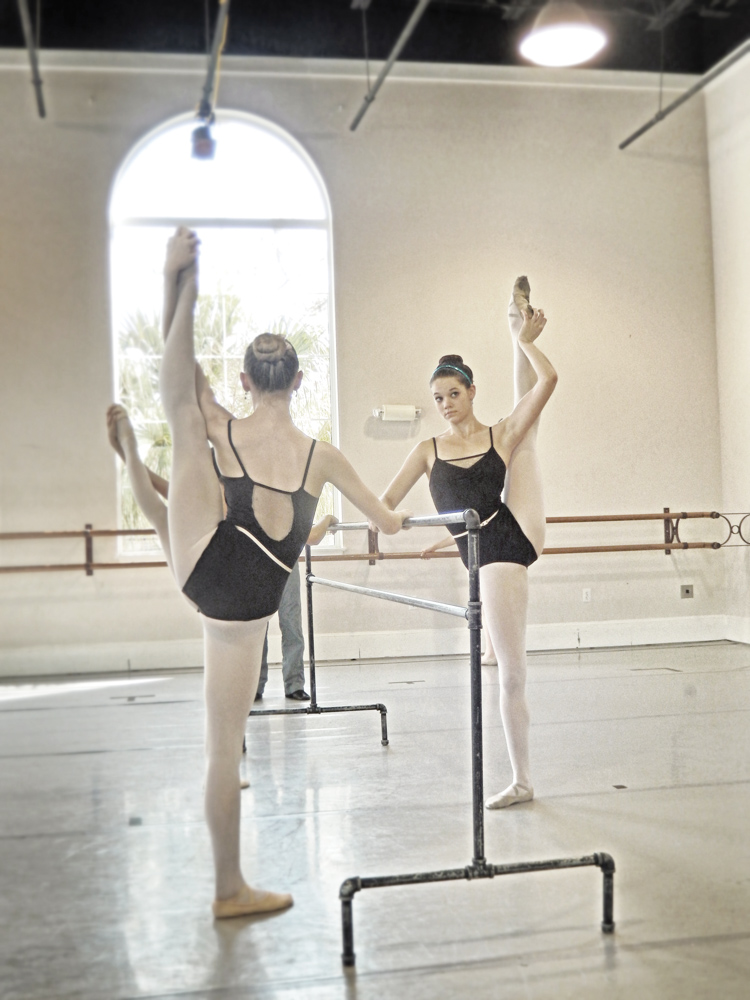 Brummett and Shealy came up with the idea of dancing a duet. Set to "Lynn's Theme" by Ólafur Arnalds, the contemporary classical piece was choreographed by Katia Garza. "In my perception of the dance, we carry each other through life," Shealy said. "If I fall, she picks me up. If she falls, I pick her up. Throughout the dance, you see us carry the other through—like the need to have somebody with you through life."
Offstage, helping Brummett pursue her lifelong dream are her parents, her four older brothers (who each bring a bouquet to her performances), her friends, and her teachers. Her self-discipline and principled approach—ignoring temptations of the "outside" world—keeps her on point. She turns down invitations to parties or events that conflict with rehearsals.
Competing in New York advances Brummett's career, said Garza, who was the principal dancer for the Orlando Ballet for thirteen years.
Brummett's parents asked Garza if the competition was worth the additional costs: Russian pointe shoes at $85 per pair that last one to three weeks; leotards between 35 and 85 dollars each; rehearsal and lesson fees; and Manhattan housing, food, and transportation expenses. "I think everything is worth it when the student has the capability," Garza said. "They still don't know how much talent they have."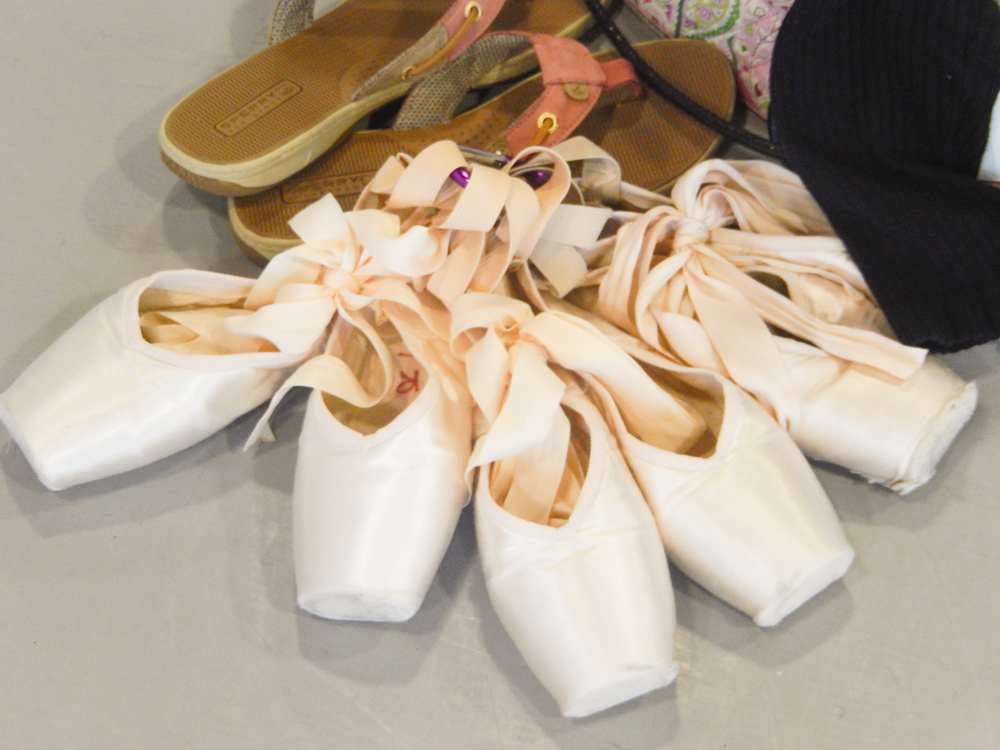 I would do anything for ballet.
She believes Brummett, Shealy, and Borick have great potential to dance professionally. "The opportunity brings you a lot of things. It makes you grow as a dancer and helps you see where you stand in the level of dancing. It gives you inspiration. When you expose yourself to these competitions, you are saying, 'I want to be a ballet dancer.'"
During their ten-day experience in New York City, the ballerinas competed on the famed Lincoln Center stage, where the New York City Ballet also performs. "Every day, we were dancing or watching ballet," said Brummett. "It was amazing. We had a rigorous schedule, and it was so much fun to have that experience." While none of the three girls were advanced to become one of the sixty finalists, Brummett said, "Everybody did their absolute best. We came offstage, and Courtney and I had the biggest smiles. That was the best we had ever performed our piece. For us, it was just like winning."
Brummett has a backup plan if her dream falters. Coming in at a distant second, she would consider being a dolphin trainer in Hawaii. "I would do anything for ballet," she said.
— V —
ARTICLE CATEGORIES