Miami Design District Is Back
Story and photography courtesy of the Craig Robins collection
The Craig Robins Art Collection, displayed within the Miami Design District headquarter offices of Dacra, is a private collection of contemporary art and design representing a broad range of artistic perspectives. The collection is home to works by world-renowned artists, including John Baldessari, Richard Tuttle, Kai Althoff, Marlene Dumas, and Nicole Eisenman, to name a few. The multifaceted collection encompasses a range of disciplines, from design and architecture to art.
Currently, the exhibition within the headquarter offices of Dacra is closed. However, based on the belief that art should be shared, the Miami Design District is pleased to announce a series of artist monograph exhibitions in Palm Court Suite 102/202, showcasing some of the most cutting-edge contemporary works in the Craig Robins collection. The show features renowned international creatives, with sixteen works by distinguished artist Paulina Olowska currently on display.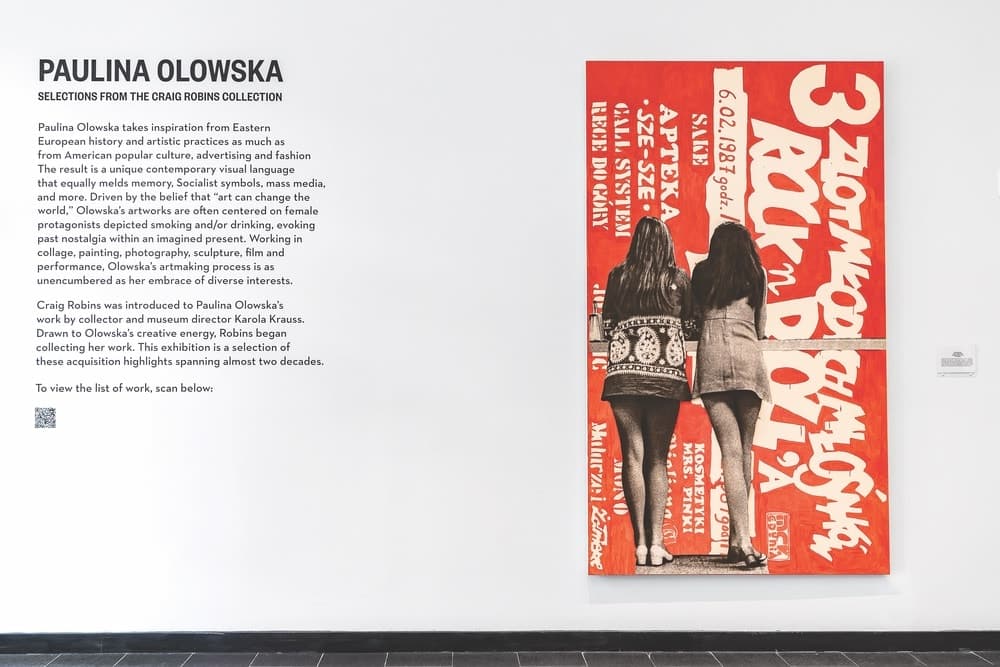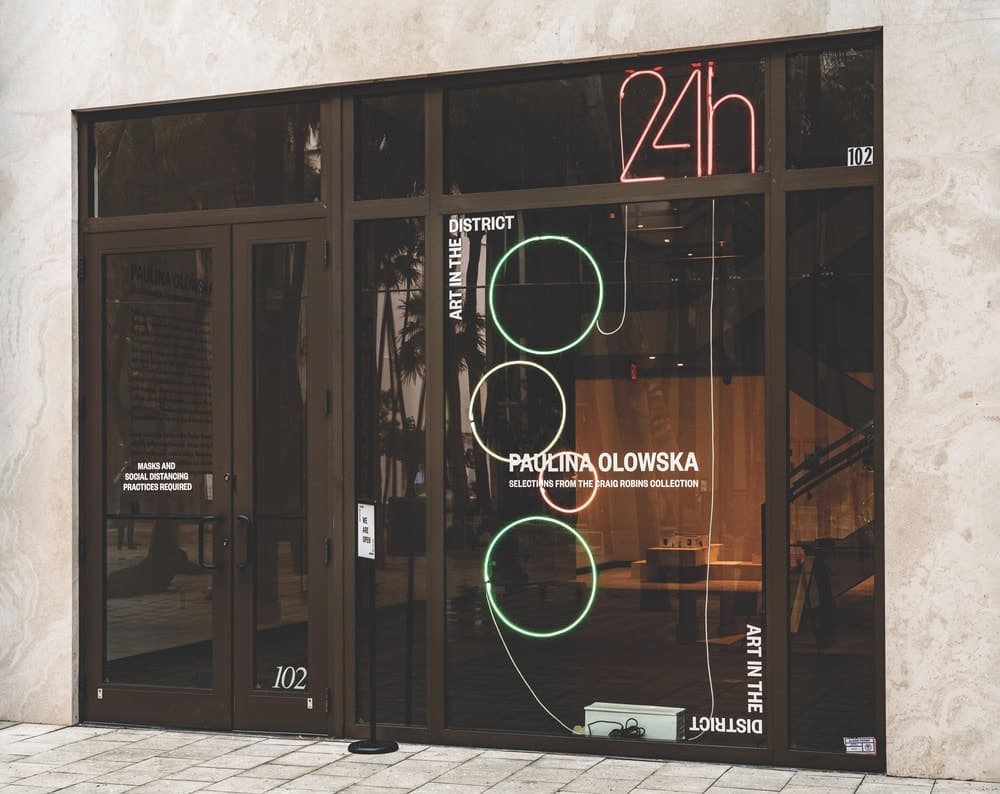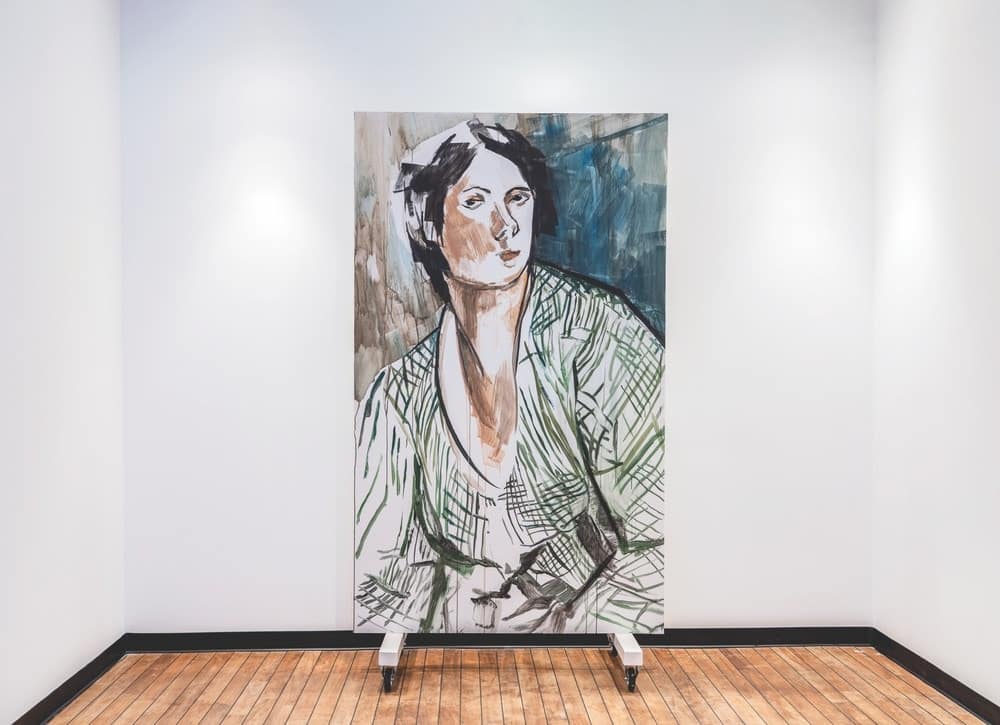 Driven by the belief that "art can change the world," Olowska often centers her artwork on female protagonists, sometimes depicted smoking or drinking, evoking past nostalgia within an imagined present. Olowska works in collage, painting, photography, sculpture, film, and performance, and her art-making process is as unencumbered as her embrace of diverse interests.
Within Olowska's practice, industry, leisure, and socialist symbolism occupy the same visual and cultural space. Her realist paintings, drawings, and collages borrow imagery from Eastern European and American popular culture, creating a cross-cultural reference that is evident throughout her practice while engaging with the concepts of consumerism, feminism, and design. The outward appearance of Olowska's female subjects is as important as the historical memories that are woven seamlessly throughout her collages and paintings. Olowska's treatment of her subject's materialization acts as a direct display of the individual's spirit, which is likely to be contrasted against a uniformed surrounding reminiscent of life experienced behind the Iron Curtain.
Demonstrating the disjunction of time and cultural impermeability of Eastern Europe, Olowska's multifaceted oeuvre establishes a dialogue with the past.
Olowska's affinity with performance-based art accounts for much of her appreciation. Most notably is Alphabet (2005), her adaptation of Czech designer Karel Teige's typographic book Abeceda. Presented at MoMA in 2012, performers molded their bodies to depict the letters of the alphabet, forgetting conventional forms to construct a new system of meaning. At the heart of Olowska's artistic practice is her collaborative work, lending a platform to her underrepresented contemporaries. Demonstrating the disjunction of time and cultural impermeability of Eastern Europe, Olowska's multifaceted oeuvre establishes a dialogue with the past. She calls upon forms recognizable from multiple collective histories of modernism to create an invented contemporary environment. Her career achievements include solo exhibitions at Kunsthalle Basel; the Stedelijk Museum, Amsterdam; and the Zacheta National Gallery of Art, Warsaw. She received the prestigious Aachen Art Prize in 2014, with an associated exhibition at the Ludwig Forum for International Art in Aachen, Germany. She has also staged performances at Tate Modern, the Carnegie International, and the Museum of Modern Art, New York.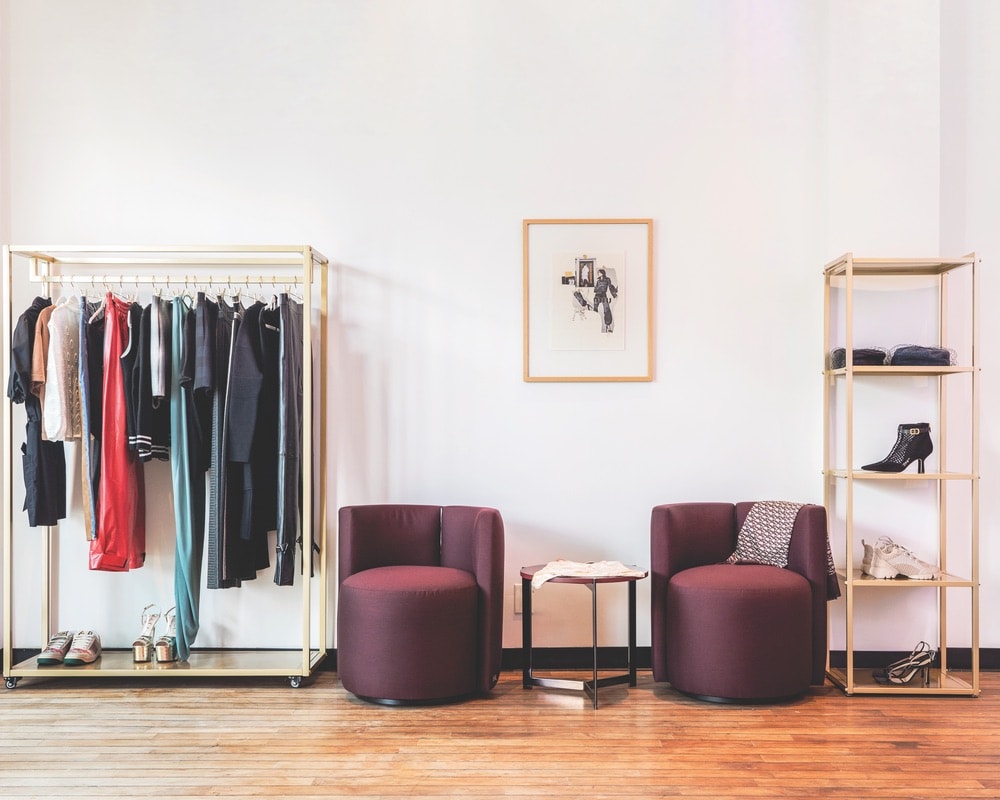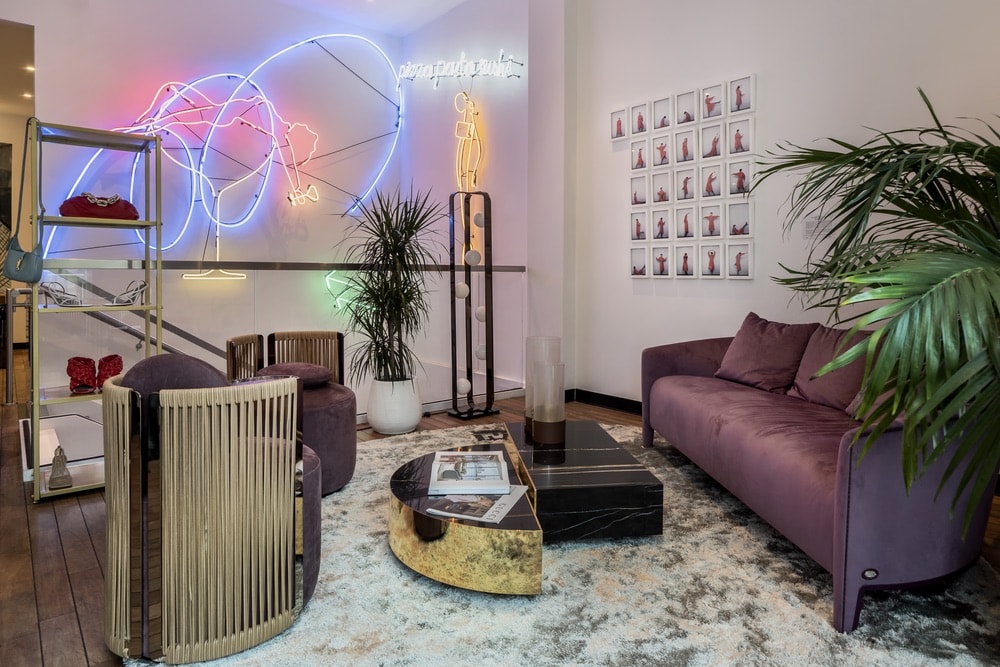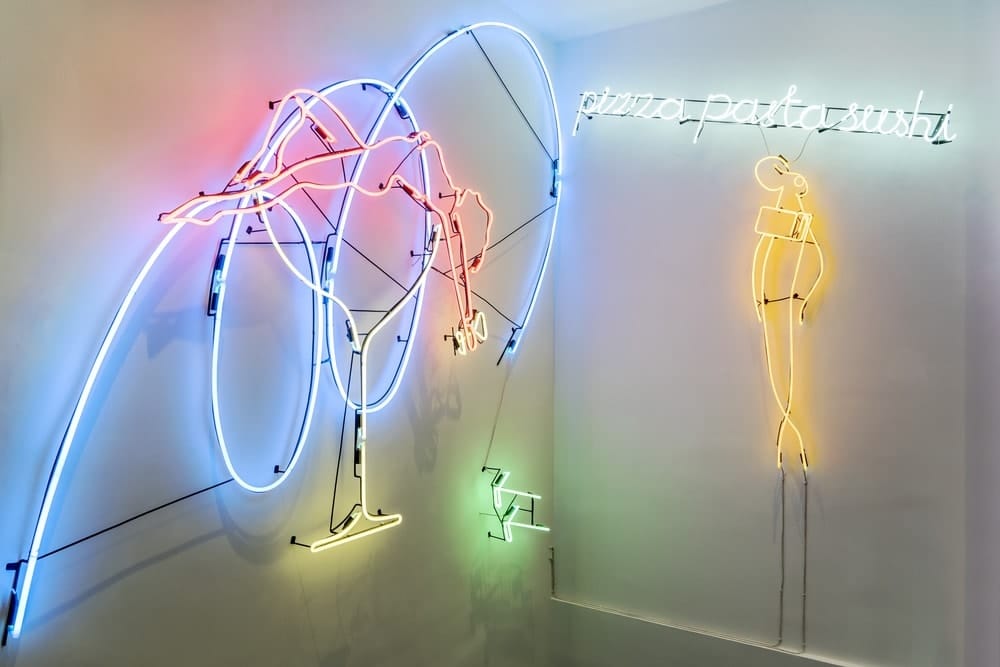 Craig Robins was introduced to Olowska's work by collector and museum director Karola Kraus. Drawn to Olowska's creative energy, Robins began collecting her work. This exhibition is a selection of his acquisition highlights spanning almost two decades. Robins has defined his collection through a long-term investment in the artists he believes in, collecting their work over the years and in depth.
Olowska's exhibition will be on display through November 10 and serves as a preview to the larger annual show of the Craig Robins Art Collection taking place in December.
— V —
---
View Paulina Olowska's work at Miami's Palm Court Suite 102/202 until November 10, 2020, and more from Craig Robinson's collection coming this December. The gallery is open Monday through Saturday from 11:00 a.m. to 7:00 p.m. and Sunday from noon to 5:00 p.m. Staff will be available to give art tours.
ARTICLE CATEGORIES