Go Country Club Chic with Byrdie
By Jordan Staggs | Photography courtesy of Byrdie Golf Social Wear
"We like to say we grew up on the golf course," share Rachelle Williams and Hayden Shoffner, the Charlotte, North Carolina-based blondes behind Byrdie Golf Social Wear. "Whether riding the golf cart with our grandmothers or having evening practices on the driving range, we were always on the links with our families. Of all the memories we collected on the course, the one that has remained the clearest is how well our grandmothers dressed when playing golf."
This understanding—that one should never compromise their personal style for any occasion—is what set the pair on a mission to bridge the gap between modern fashion and performance wear while paying homage to the sophistication and style of their matriarchs. "Through Byrdie Golf, we hope to not only reintroduce personal style back to the game of golf but also to celebrate a new generation of women who bring friendships, cocktails, and legacies to the nineteenth hole."
One should never compromise their personal style for any occasion.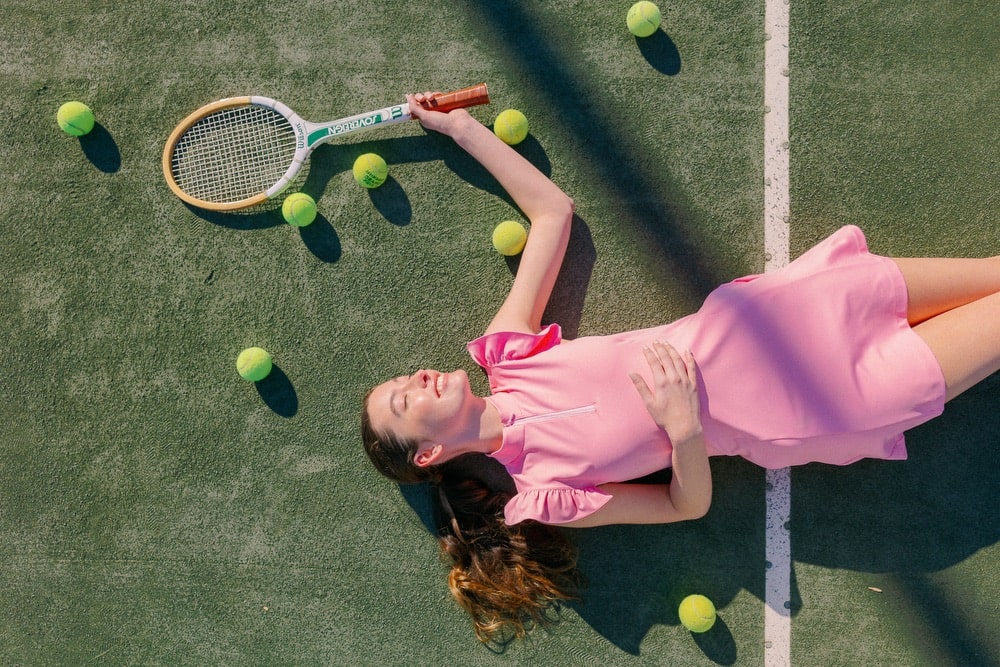 Geared toward the new golfer who loves to be a little indulgent and perhaps a bit quirky with her style, Byrdie hopes to create a more accessible and less intimidating atmosphere around the sport of golf by promoting a fashion-forward link to the game. Boosting confidence through a fun experience is the brand's number-one priority.
"When first putting pen to paper, we were hyper-focused on creating that feeling of community and strong social engagement, which is where the 'social wear' part of our business comes in," the founders explain. Shoffner and Williams grew up playing golf with their parents, grandparents, and other family members and have fond memories of times spent on the course and at the club, which inspired their fashion line's "course-to-cocktail" persona.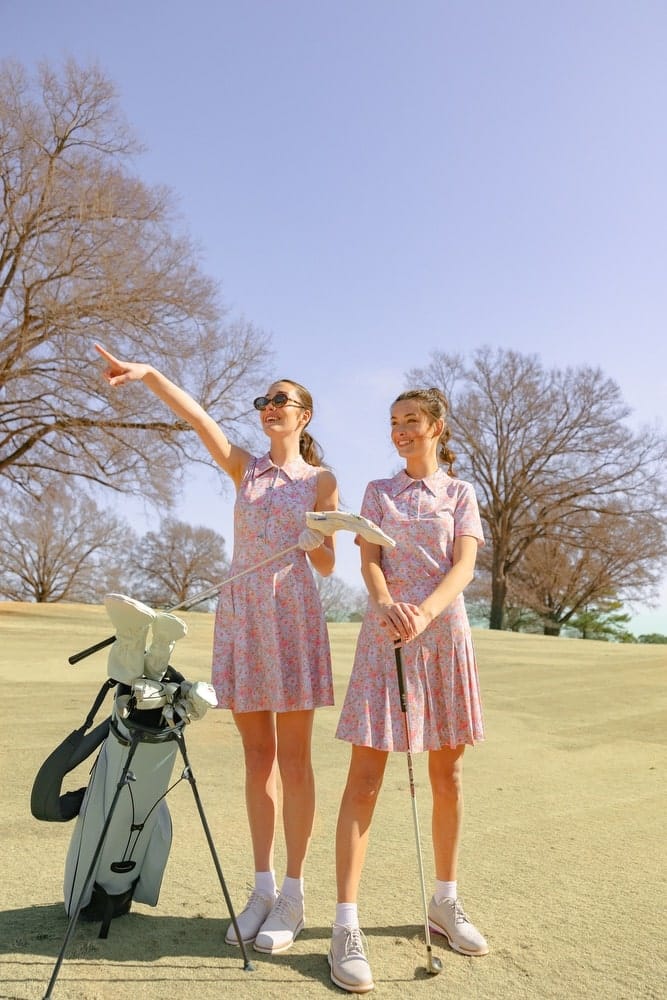 Vintage-inspired prints such as flowers, golf motifs, and gingham combine with classic silhouettes that won't break tradition on the course or the tennis court. Still, Byrdie's modern enhancements include thoughtful details like moisture-wicking fabrics and shorts underneath minidresses and skirts, ensuring fashionistas can go from performance to social hour while staying comfy and looking chic through it all. "We take pride in our design process and are able to use our many years in the fashion industry to apply trends from the everyday wardrobe to our golf attire," Williams explains. "Before anything hits our website or your closet, we ensure that it is swing, sweat, and post-round friendly—meaning we play a round of golf in each piece to ensure we've captured the comfort and practicality you need on and off the course." Additionally, this women-owned and operated brand is entirely produced in the US.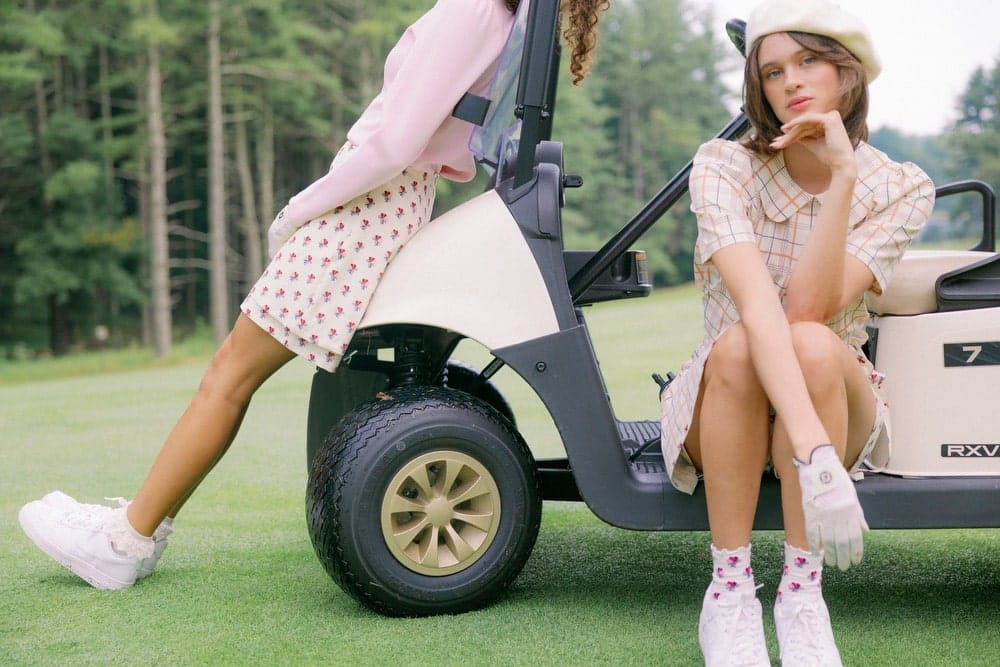 Byrdie has caught the attention of stylish athletes around the Southeast and beyond, and Williams and Shoffner say they are thrilled to announce an upcoming collaboration with upscale footwear brand Cole Haan. "We are designing two pairs of golf shoes that you will not want to miss," they reveal. "The collaboration launches in July 2023, so make sure you mark your calendars!"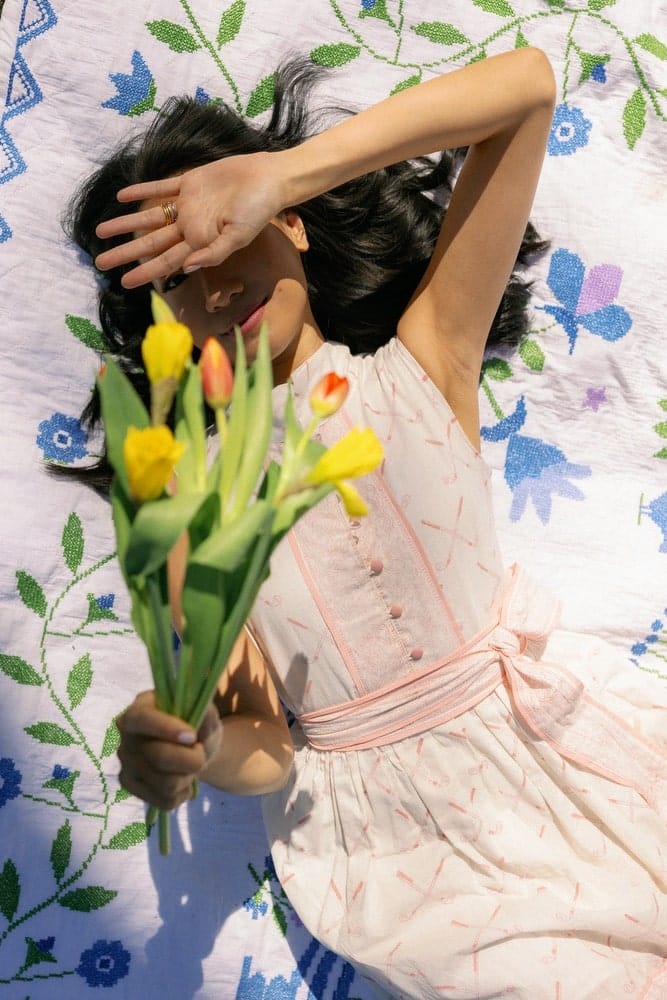 The talented twosome also recently collaborated with one of their dear friends, Louisiana-based designer Sue Sartor, to bring to life a Byrdie fan favorite, the Tournament Dress. "Together, we custom-created a block printed cotton minidress that will win you 'best dressed' at any golf tournament," says Williams. "You can find it exclusively on our website in both green and pink."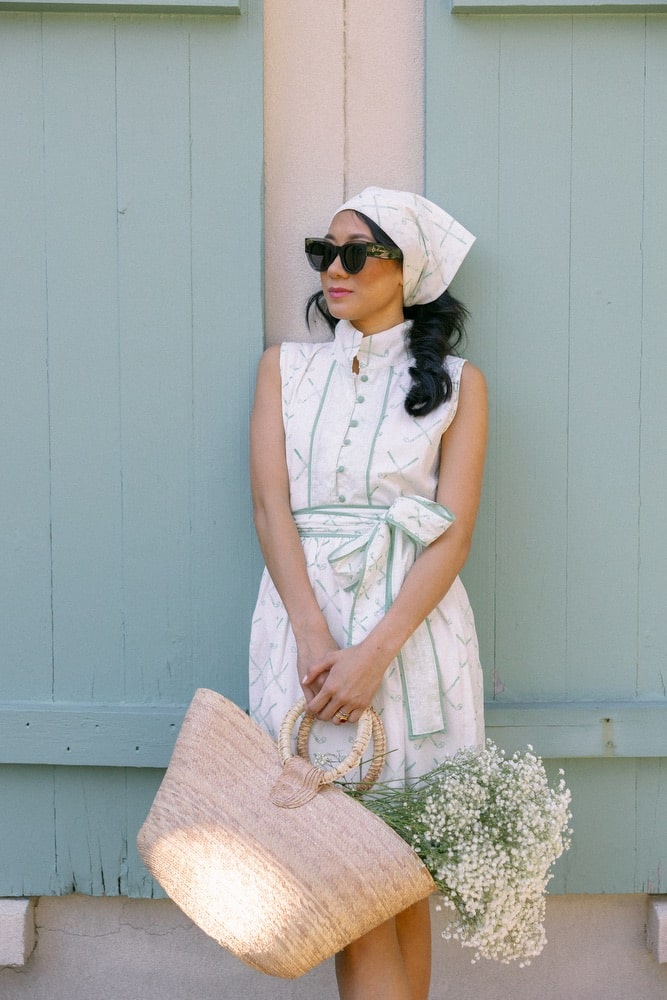 Shoffner and Williams can't wait to see where their fledgling fashion brand will go, especially as lifestyles and fashion embrace the "country club chic" trend this year and beyond. They plan to launch their wholesale business for retailers and are excited to partner with some of their favorite green grass accounts—golf clubs and pro shops—with the spring/summer 2023 collection.
Without a doubt, they're aiming for a hole-in-one with each new product, collection, and partnership, all while serving their stylishly sporty customers. "One of our favorite mottos is 'Start as you mean to go on,' and that's exactly what we want to do here at Byrdie. We have and will continue to introduce the game of golf through an inclusive space for women of all backgrounds, skill levels, and ages. We strive to be the industry leader for beautiful, fashion-forward, appropriate golf attire for many years to come!"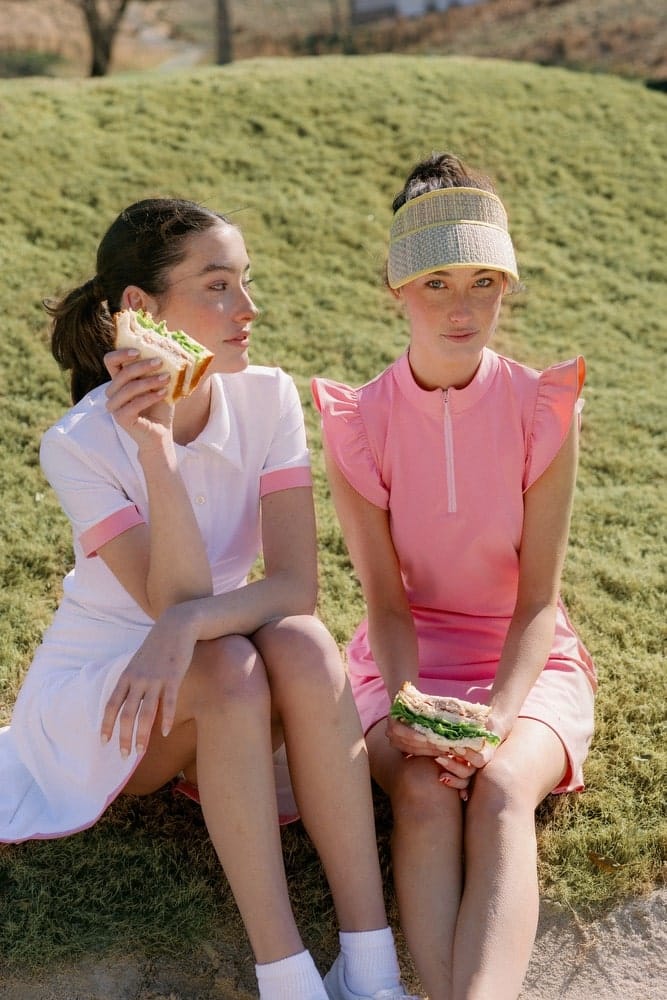 ---
Shop the collection online at ByrdieGolfSocial.com or follow on Instagram @byrdiegolfsocial.
---
The Byrdie Rule Book
1. Never compromise your personal style for performance.
2. The game of golf is just like life; don't take yourself too seriously.
3. Post-round entertaining is key. We recommend having at least two go-to recipes in your back pocket.
4. Always keep a stocked bar.
5. Playing golf with your girlfriends is way more fun.
6. Lastly, no matter your score, if you're overdressed, you're under par in our books.
— V —
ARTICLE CATEGORIES