Bringing Characters to Life
By Sallie W. Boyles
I love to create a world through costume.—Janie Bryant, Emmy Award–winning Costume Designer
The simple genius of using clothing and accessories to enrich an artistic performance is as old as theater itself. To define the character, set the stage, and even transform the actor's state of mind, the attire doesn't need to be elaborate or unique. A single element, in fact—maybe a shimmery fabric—can play a defining role.
Fashion and costume designer Janie Bryant, who won an Emmy for HBO's Deadwood, is meticulous about details. When designing for the series (thirty-six episodes ran from 2004 to 2006), she explains, "I would obsess about every carved button, every ounce of the costume that told about these people." Gathering her insights from producer David Milch, she says, "I love his amazing way of writing characters."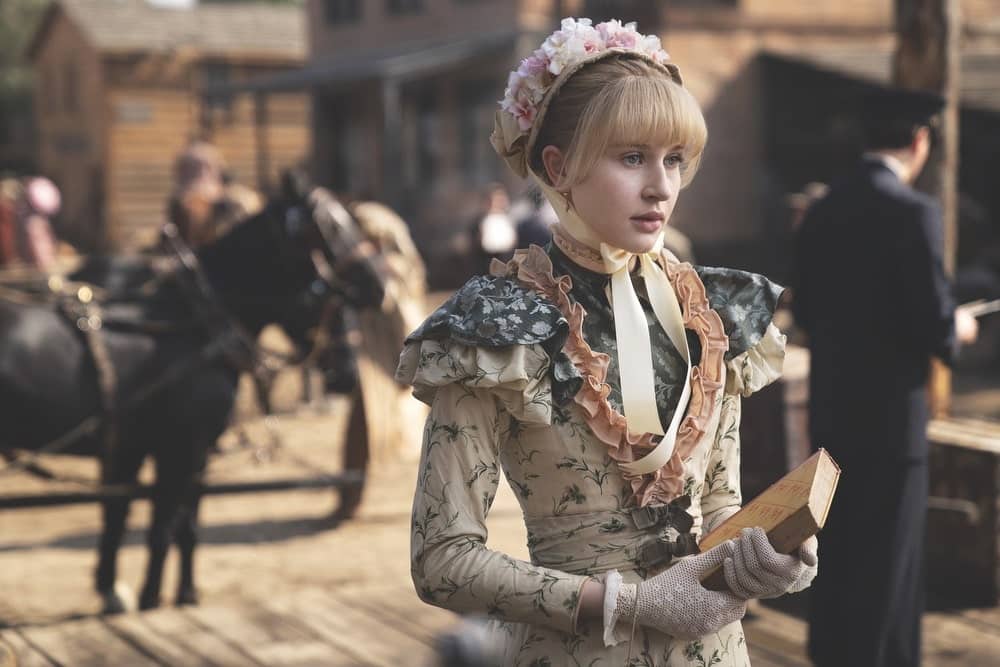 In describing the 1870s fictional town of Deadwood, set in the American West, Milch introduced Bryant to the nitty-gritty reality of how the people would have lived. "Through the script," she states, "I saw the town as dirty and stinky, and I wanted to portray it that way." She believed the characters had to "feel the filth of the town and wear it on their clothing."
Besides absorbing herself in the story and any pertinent history, she delves into the psyche of each character. To support every nuance of acting, the art of costuming is precise, such as determining how an actor should hold a pair of gloves or drape a scarf.
"Part of my responsibility as a costume designer is to make sure each character has integrity," says Bryant.
Likewise, she'll select colors, designs, and styles for specific purposes, such as to harmonize or distinguish characters within a scene. Noting that her decisions are collaborative, she says, "I always like to work closely with the set designer."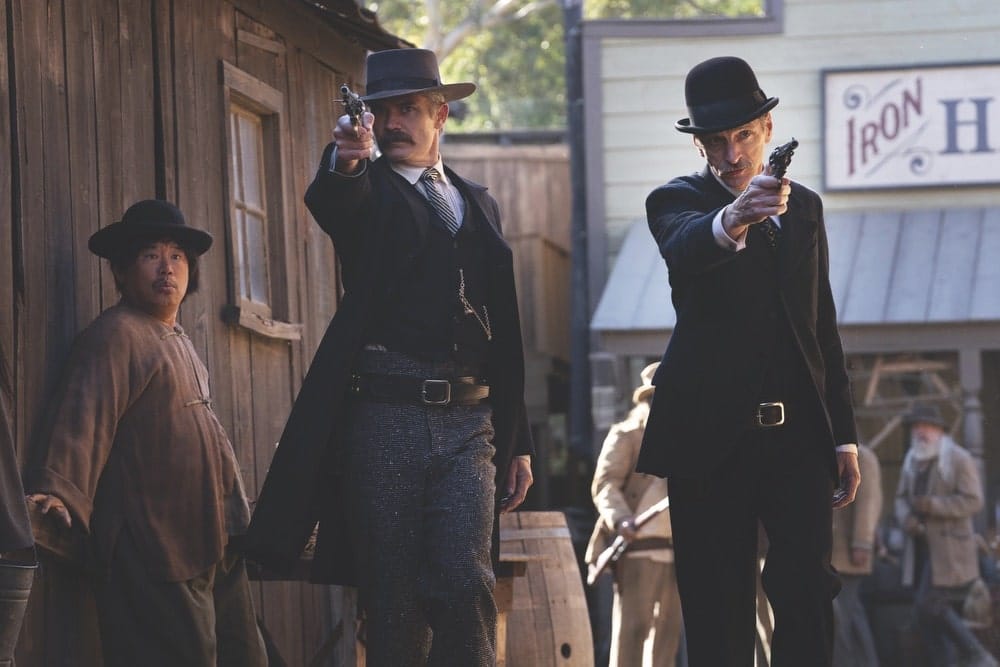 The way camera lights interact with patterns and hues raises numerous other considerations. For instance, Bryant will avoid small checks and tiny dots that can appear to vibrate on film. Stark whites can also be tricky. Since crisp dress shirts were staples for the suited actors in the Mad Men television series, she would request either a soft grey or tan dye treatment to tone down the brightness.
Without question, Bryant's designs for AMC's Mad Men (2007 to 2015) left an indelible mark. Running for eight seasons, the "glory days of advertising" drama ignited an international passion for 1960s fashion. "That show created a style shift," Bryant acknowledges. "During the time we were making it, it was hard to reflect upon the magnitude that the show was having on culture. I always say the stars were aligned. It changed the way people think about mid-century modern."
Much of Bryant's research about the era entailed watching old movies and TV shows. When it came to assembling outfits, Bryant loved using her family's vintage pieces.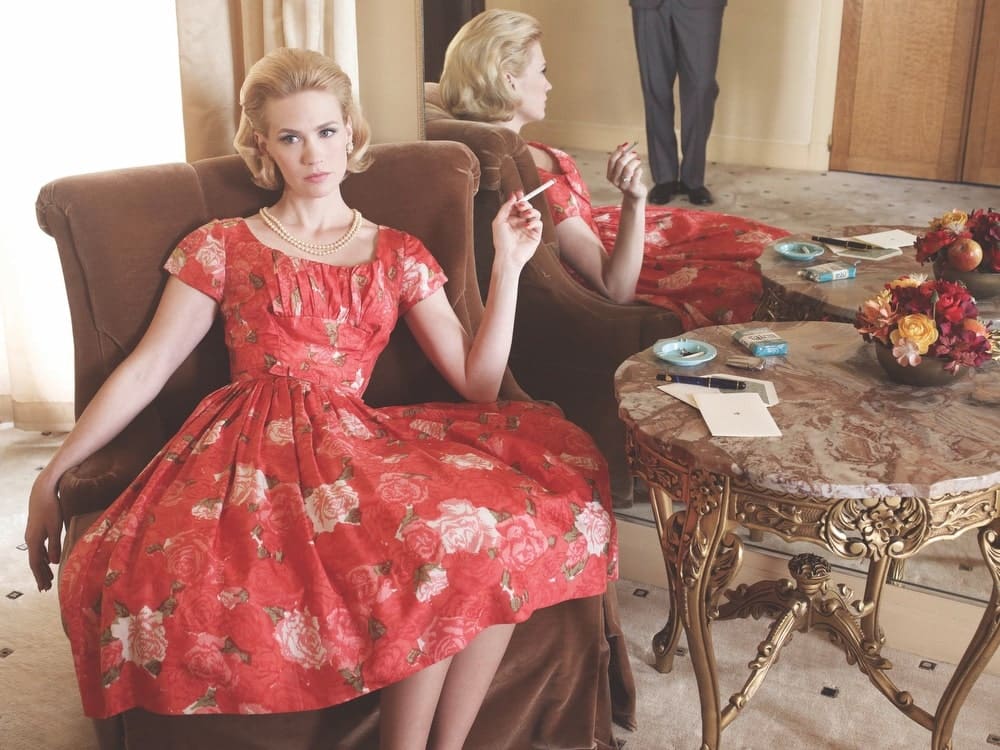 "Betty—the housewife played by January Jones—wore a lot of my mother's cashmere sweaters and my grandmother's aprons," she informs. "Harry Crane, the ad executive played by Rich Sommer, wore my grandfather's seersucker suit." Ardent fans of the show and its actors also graciously offered their heirlooms. "Bryan Batt, who played Salvatore Romano, gave me his mom's collection of gloves," says Bryant.
Describing Mad Men as "definitely one of my babies," she says, "I loved working with Matthew Weiner," the creator, writer, producer, and director. "He is so inspired and inspiring."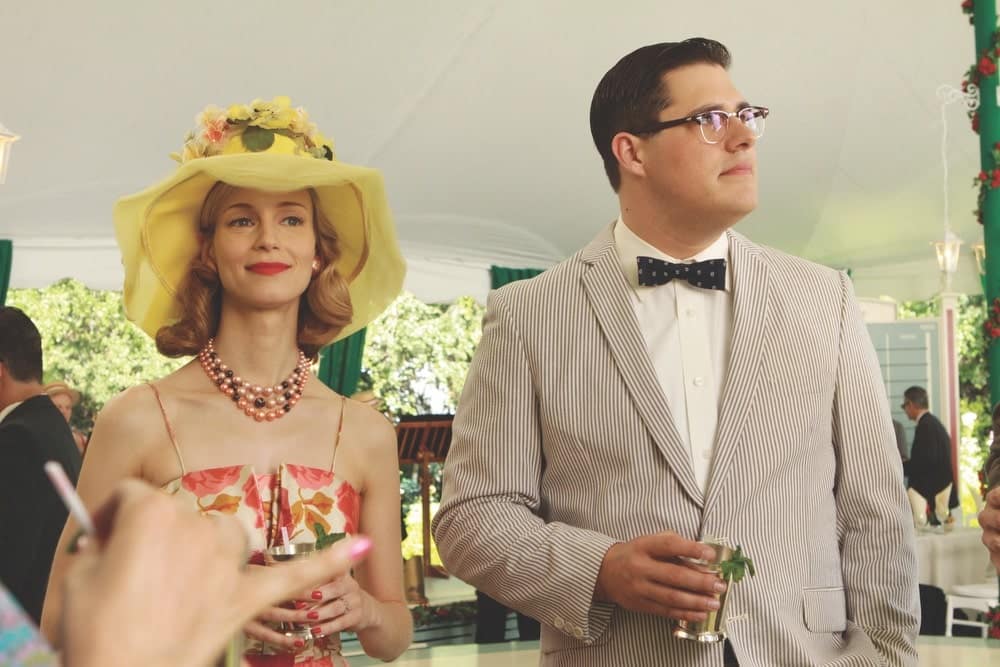 Her "third baby," Why Women Kill, is an anthology written by Marc Cherry. Currently streaming on Paramount+, each of the dark comedies is set in a different decade (the most recent season takes place during the 1940s) and follows a theme of marital strife. "I'm definitely drawn to period pieces. They are my favorite. It's like time travel," says Bryant.
Accordingly, she has also been traveling back to the late 1800s as the costume designer for 1883. Starring Sam Elliott, Faith Hill, and Tim McGraw, the Taylor Sheridan creation is a prequel to Yellowstone (a prior television hit) and will premiere on Paramount+ in December 2021. While expressing that "every show is different, a new design project," Bryant says, "1883 brings me back to my Deadwood days."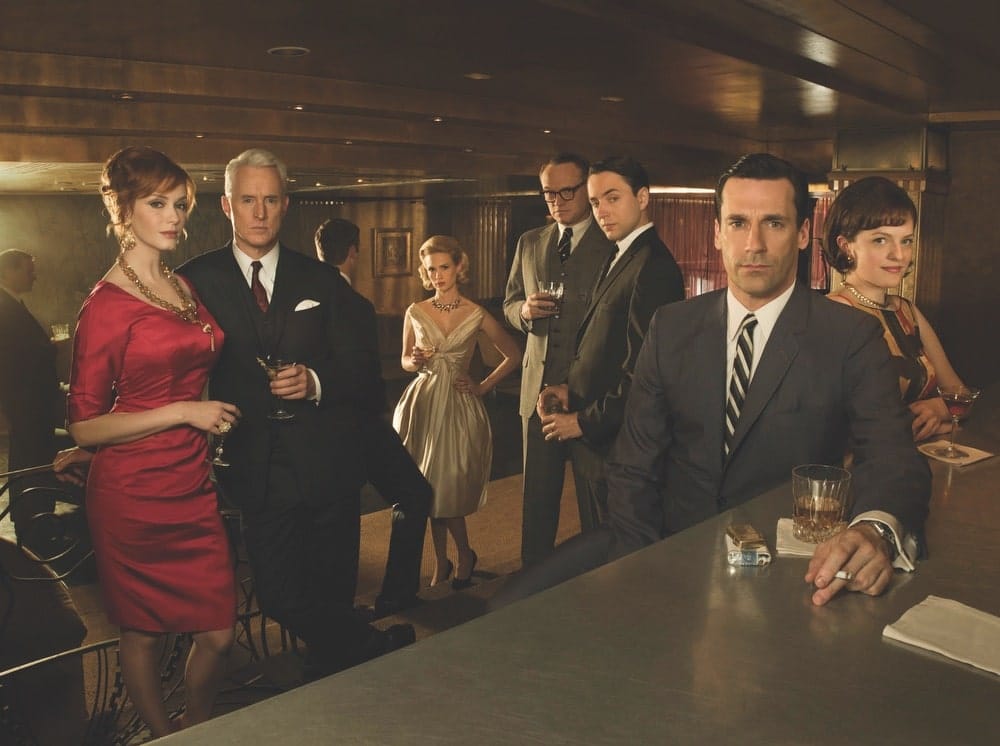 Wishing that pirate adventures would also make a comeback, she confesses, "I'd love to do a swashbuckler TV show." Her preparation for such a project began in her early childhood, when Bryant recalls wearing a crinoline slip to make her skirt poof out and completing the look with black, patent-leather knee boots. For the full effect, she says, "My slip had a bell sewn into it, so you could hear me coming and going!"
Bryant was only eight when she sewed her first outfit, a sundress that she wore to school. "I guess it turned out well because no one believed I made it! I loved sewing as a child," she recalls. Learning the skill from her mother, grandmother, and babysitter, Bryant reveals that her Barbies had "fabulous knitwear made of my family's socks."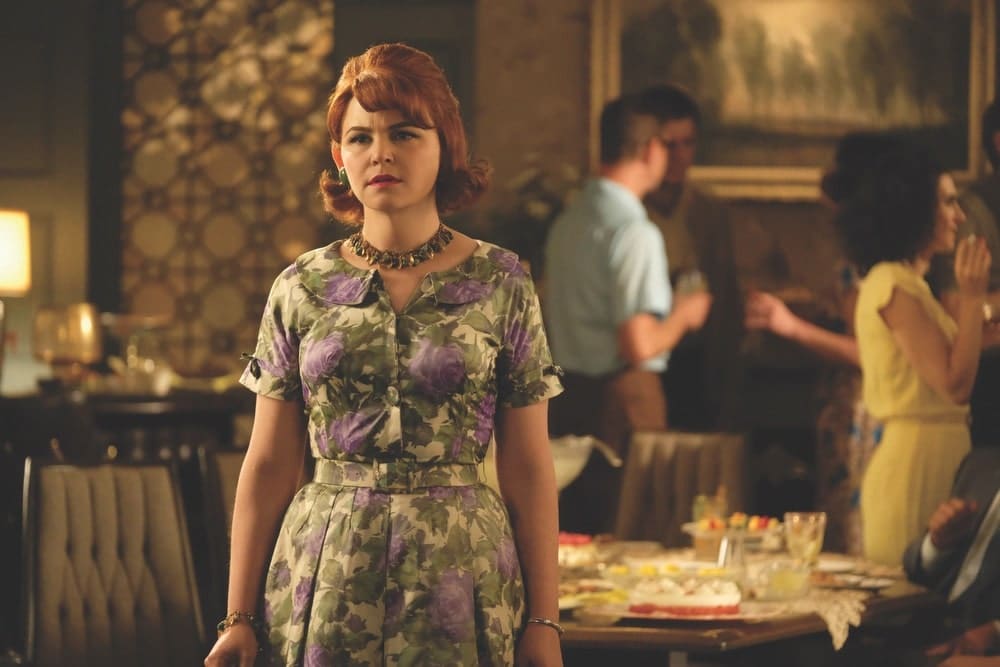 While drawn to creative pursuits, she remembers hearing her father say, "Please, have business to fall back on." Seeking the right path, she transferred from two other colleges before attending Georgia State University in Atlanta to study drawing and painting. Even then, Bryant recalls "not feeling that was going to be my career. I was designing all my clothes and making stuff all the time."
Meanwhile, a neighbor in her apartment complex who was attending the American College of Applied Arts urged Bryant to apply there. She did, and when the school accepted her, Bryant enrolled using the tuition money her dad had provided for Georgia State. "My parents wanted me to be independent," Bryant says. "They trusted me and knew I'd make the right decision for myself."
On the one hand, she recounts how her protective Southern father "begged me to get a job at Macy's and find a man who would support me." On the other, she says her parents did not interfere with her dream of moving to Paris so she could learn to speak French and become a famous fashion designer. "I had a wonderful four months there. I went to museums every day and drank red wine with the man I was dating. It was very romantic, but I did not have a job, nor did I learn to speak French!"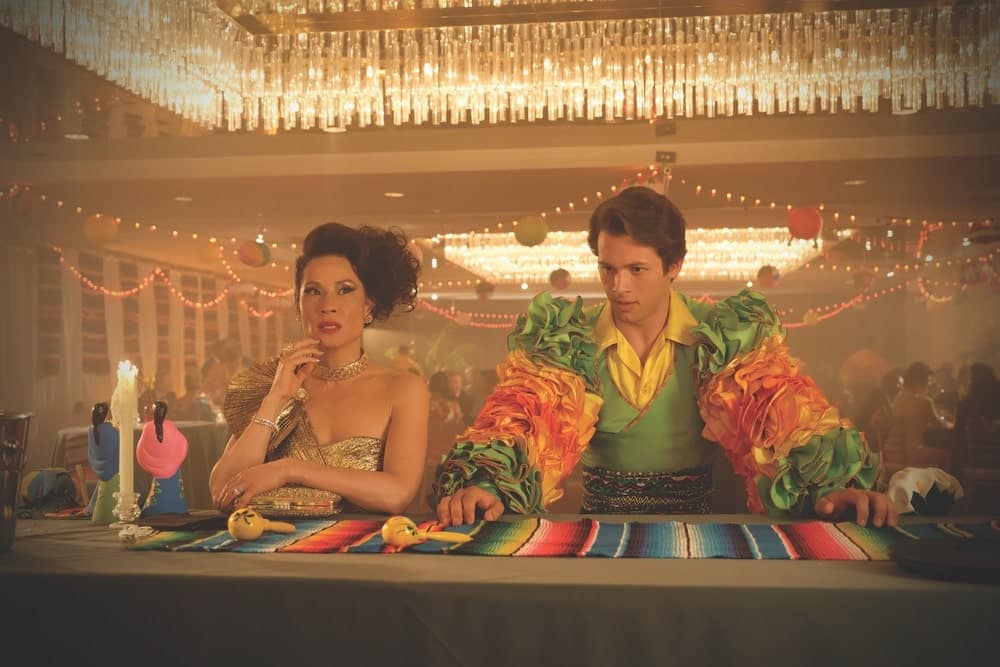 Instead of returning to Atlanta or her hometown in Tennessee, Bryant moved to New York City. With a friend's help, she quickly found freelance work in the fashion industry. Attending a Christmas party where she met the accomplished costume designer Alexandra Welker sparked the aha moment regarding her career. She states, "I had that feeling in my gut that never lies to me. Oh, yes, this is what I need to do. I knew it in my soul, in my heart."
Having earned a name for herself in costume and fashion design, Bryant now enjoys the best of both worlds. Her most recent fashion venture is in menswear, an area she favors, explaining, "I love great tailoring."
Created for the Inherent brand, her label is Bryant/Draper, a collaboration with designer Taylor Draper. (Mad Men fans can appreciate the coincidence that the show's central character was Don Draper.) Referring to the way the collection came together as "kismet," Bryant says, "Our big inspiration was the stylish men of Hollywood." She's also aligned with Inherent's mission of supporting mental wellness by instilling confidence, including by dressing the part.
"My dad always said to take pride in your appearance. Clothing can help you conquer the world," Bryant states. To succeed, she adds her mom's healthy perspectives: "Focus on being positive and appreciate all that you have."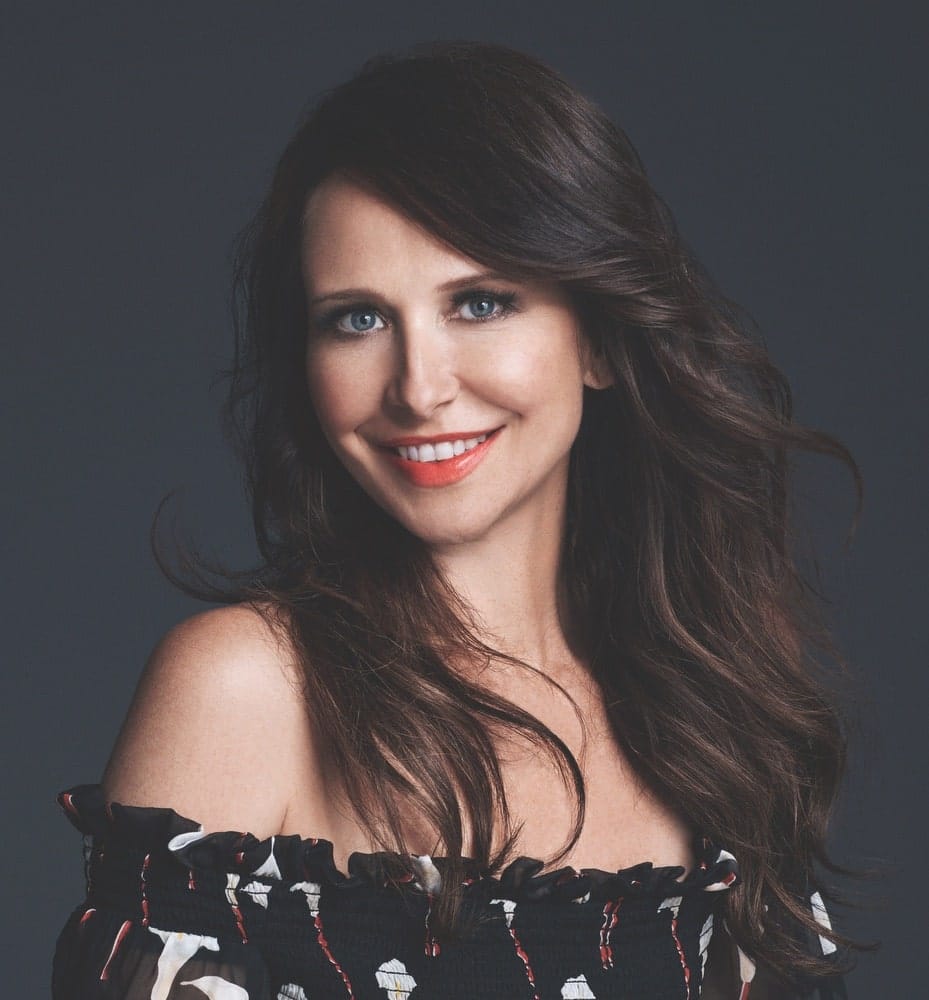 — V —
---
To learn more about Janie Bryant's past and current endeavors, as well as gather fashion insights, readers should visit her website at JanieBryant.com or follow her on Instagram @costumedesignerjaniebryant and @janiebryant.
Sallie W. Boyles works as a freelance journalist, ghostwriter, copywriter, and editor through Write Lady Inc., her Atlanta-based company. With an MBA in marketing, she marvels at the power of words, particularly in business and politics, but loves nothing more than relaying extraordinary personal stories that are believable only because they are true.
ARTICLE CATEGORIES