By Darrell Russell, AIA, ASID Principal Architect of A BOHEME Design, Rosemary Beach, Florida |  
Photography by Jack Gardner
Darrell Russell, principal architect with A BOHEME Design, has more than thirty years of experience in both architecture and interior architecture. Builder magazine recognized his talents with a Project of the Year award for his former home in Memphis, as well as a Grand Award and Home of the Year award for his Rosemary Beach home. Here, he offers his expertise and tips for your construction project.
When it comes to a custom-built home or any type of construction project, there are three important variables: cost, time, and quality. The first two you define will always determine the outcome of the third. The first question most clients ask me is, "How much will it cost?" I can rarely give an immediate answer. There are two other questions that must be answered first: What is your construction time frame? And what level of quality do you want?
Time
In our area, it seems that any construction project along 30A falls into "Panhandle Time." Despite this, time is always money. There are few exceptions. "Panhandle Time" accommodates various quality levels and construction budgets, but consumers need to be cautious about excessive construction duration. The final construction cost of a project that has commenced without a known maximum cost will increase the longer the project is prolonged. Overhead costs for the general contractor, financing costs, property taxes, insurance, and utilities: all of these costs will continue to add up and eat into the client's budget.
Additionally, high quality construction requires adequate time for execution of details. Even the wait time for specialty materials may affect the construction schedule. For example, some of the finest windows and doors available in the world are manufactured in Italy and Germany. The time required for ordering, shop drawing review, production, shipment, and delivery has schedule consequences, which vary greatly from one manufacturer to another. The availability of flooring materials, tile, stone slabs, and specialty fixtures will each affect the construction schedule.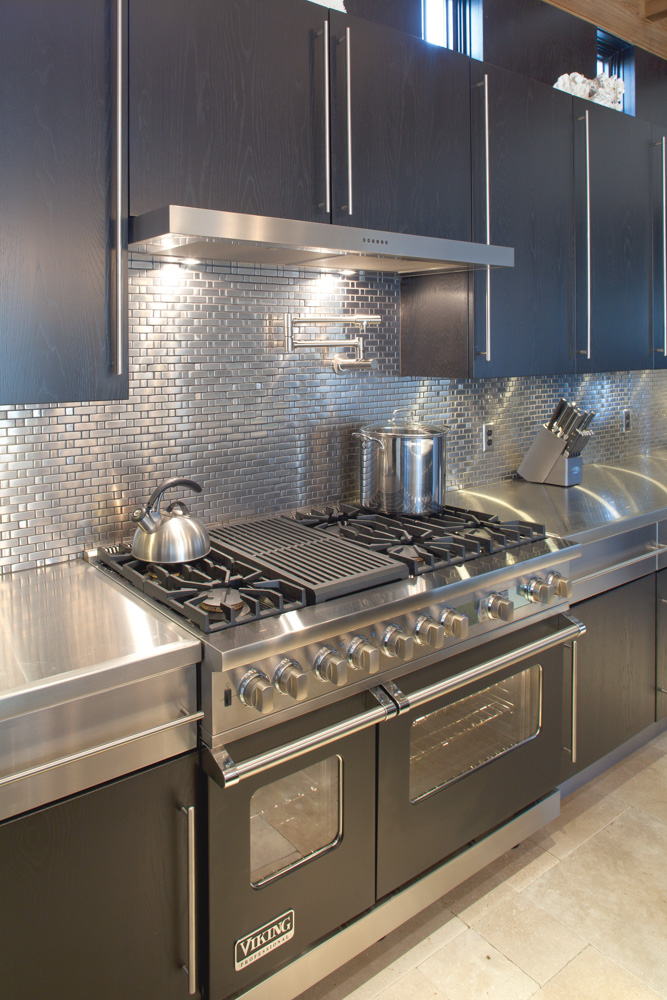 There is an old cliché that we all know—beauty lies in the eyes of the beholder. When it comes to design and construction, there are at least three beholders: the client, the architect, and the contractor. And each can, and usually does, have a very different definition of beauty. The client should be the most influential and passionate about the things they desire and need in both the functional and aesthetic aspects of their home design, particularly when the house is to be used exclusively by the owner. However, if the home is not exclusively for personal use, the architect and the client should work towards more practical solutions and make decisions based upon that which the general market user deems beautiful, in addition to the client's ideas. For example, if the house will be a vacation rental or is built to ultimately be resold, it is important to consider the general and practical preferences of the market and third-party user as much or more than the passionate preferences of the owner. Although, in my opinion, aesthetic decisions should be completely between the architect, interior designer, and the owner, the contractor does often have the eye for the best construction technique to achieve and implement a detail. Too often when the cost of construction is considered, the client's love of a detail is totally lost. The architect and contractor often can collaborate to find an alternative solution to execute a detail in a more cost-effective manner.
Years ago, I had a tight budget for the offices of a graphic design and public relations firm. I wanted to accent the lobby walls but did not have much money to spend on the finish. The radical wall finish that I came up with was to paint the various sheetrock accent walls in a strong color and then cover them in wire plaster lath to provide texture, depth, and visual interest. My "out of the box" thinking took the subcontractor off guard. He never quite understood why we painted the walls first. He continued to ask when we were going to plaster over the lath so that the walls would look "nice." In that instance, the contractor and I had differing definitions of beauty. This can happen quite a lot.
I recall a trip many years ago in Mississippi: I was making a pit stop at a convenience store on the way back from a project. In the restroom, the plumbing vent pipe was totally visible instead of being inside the wall behind the toilet, which is the norm. However, what struck me as even more odd was the fact that someone had carefully wrapped the iron pipe in fake wood-grain contact paper. You remember—the stuff that was used to line cabinet shelves that came in all sorts of patterns? Well, this particular plumbing pipe had been decorated to someone's satisfaction to look "exactly" like a wooden column. I suspect the solution also met their definition of beauty. When my colleague returned to the car, he was laughing out loud and asked, "Hey, did you see that vent pipe in the restroom with the contact paper finish?" No, it did not meet with the architects' approval.
The cost of quality varies from one end of the spectrum to the other. Quality, even of the same level, can be one price in Rosemary Beach, another price in Alys Beach, yet another in WaterColor, and so on. My suggestion to most clients is that they budget around $300 per square foot (on gross square footage) as a minimum in Rosemary Beach for construction of a new masonry house. However, we managed to design a house three years ago that was constructed for $156 per square foot. That was an atypical price for this area, but based on the client's wants and needs, a lower price point was possible. For new home construction in WaterColor, construction can be substantially less than $300 for average finishes, but in Alys Beach, I would suggest a minimum of more than $400 per square foot. Of course, these numbers can fluctuate according to each client's wants and needs. Generally speaking, if a client chooses, say, extraordinary finishes, windows, and copper roofing material, wants the best construction quality possible, and desires a house designed to withstand at least a low Category 5 hurricane wind speed, the budget needs to be more than $600 per square foot. It could range up to as much as $1,000. We have designed some large Gulf-front houses with a budget as low as $300 per gross square foot and with fortified classification. While it is possible to spend any amount of money, the basics of construction are not variables. They cost what they cost. In our strong construction market, there is very little flexibility in the cost of necessary work for various trades and scopes.
Having a full-time top-notch job superintendent is the best way I know to keep a project on schedule and to help assure the desired quality is maintained. The superintendent is there every day to know who shows up and who does not, who is keeping their commitments and who is not; to receive deliveries and check the contents; to keep workers from destroying or damaging expensive items that need protection, and to coordinate the entire construction site. However, superintendents cost money and having one will increase your construction price. If you are building an expensive house, you need a superintendent. It will save you time and money in the long run.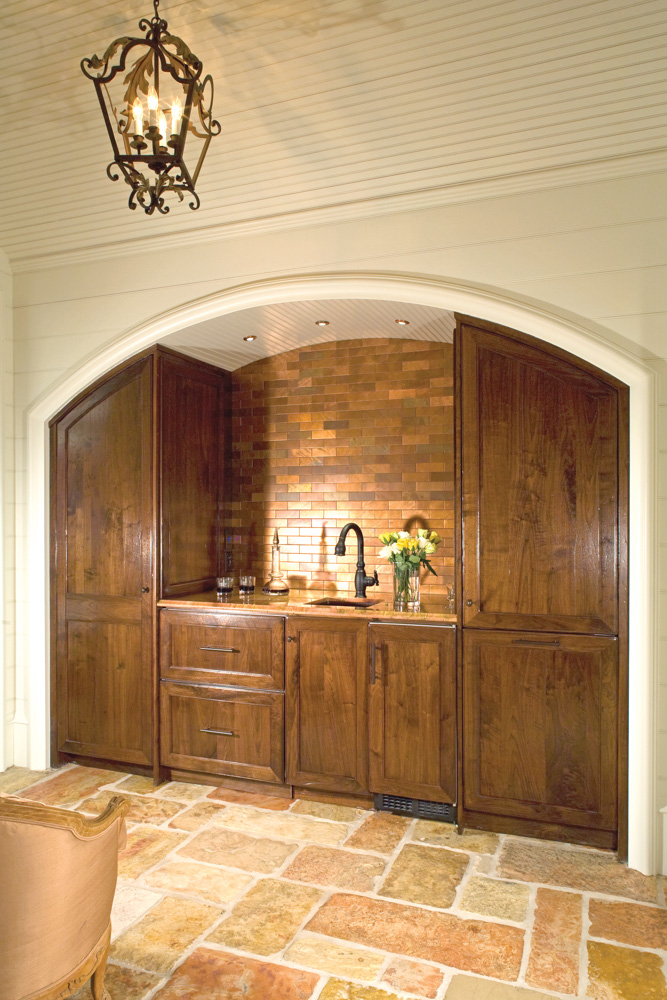 Cost
Back to the first question most clients ask: How much will it cost? The answer is, probably somewhere between $150 and $1,000 per square foot. That range can get narrowed quickly once there is an understanding of the expectations, quality, and definition of beauty in the eyes of the client. The time required to construct a new home, aside from "Panhandle Time," is typically five months to two years. Quality can be anything you want it to be from builder grade to fine custom, as long as your budget and schedule allow. Bringing together a team of professionals to work with you early on in the design process, often even before purchasing a specific piece of land, can help you better understand what size house meets your budget, what type of quality you can expect, and the construction time frame to anticipate.
— V —
ARTICLE CATEGORIES