A Chicago-Style Steak House Feast in the Making
By Ainsley Rogers | 
Photography by Carolyn Hutcheson and Troy Ruprecht
Not much comes out of Greenwood, Mississippi. A place where people know their neighbors and even their neighbors' kin, the small Mississippi Delta town is home to only 18,000 residents and, although rich in cotton, catfish, and culture, hardly holds a place in the international business sphere. Or didn't, that is, until native Fred Carl went to work in 1981. Now, Greenwood is home to a major player in the culinary manufacturing business: the Viking Range Corporation.
Carl dreamt up the first Viking range in the midst of building a new home in the 1980s. His wife, Margaret, desired the heavy-duty performance and classic look of her mother's Chambers stove that the company had long since stopped producing. So Carl took matters into his own hands and designed a hybrid stove, suitable for in-home use, that combined the cooking prowess and features of a professional range with a fashionable design. Seeking to bring his design to market, and after being shown the door at countless commercial range manufacturers, a small company in southern California finally invested in his dream. The Viking Range Corporation was born.
In 1989, the initial production of Viking ranges came out of the first Viking Range Corporation manufacturing plant in Greenwood. Now, even though Viking products ship around the world, the company continues to come back to its roots. Inside Fred Carl's rapidly growing corporation, the friendly Greenwood community attitude is the cornerstone of the company that boasts it is a place where goals are shared, ideas are encouraged, problems are solved, and successes are celebrated—together. This prevailing ethos has contributed to making Viking one of the most celebrated culinary brands in the world.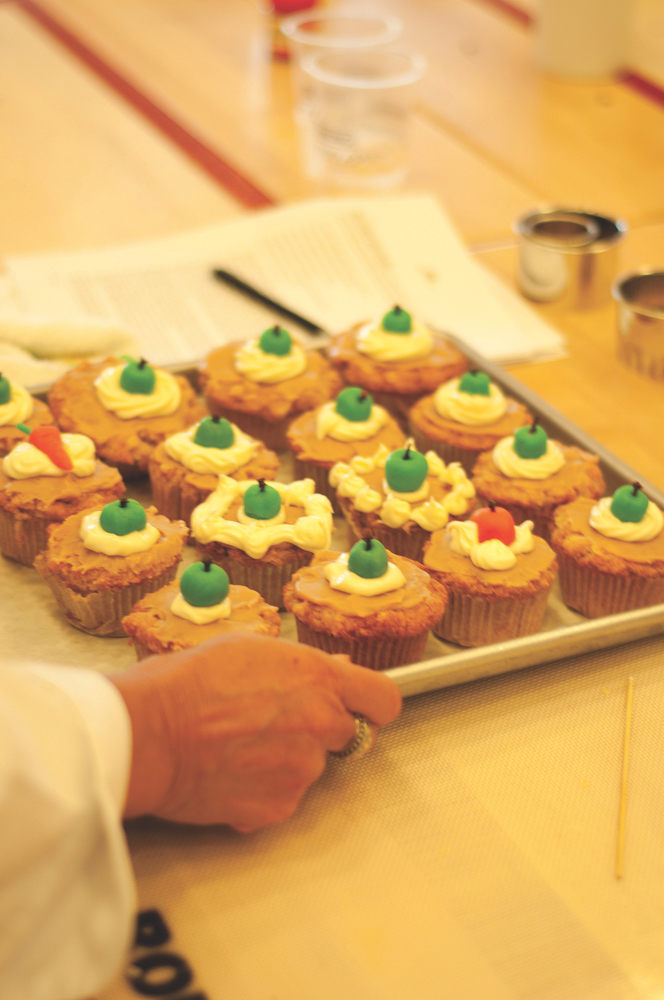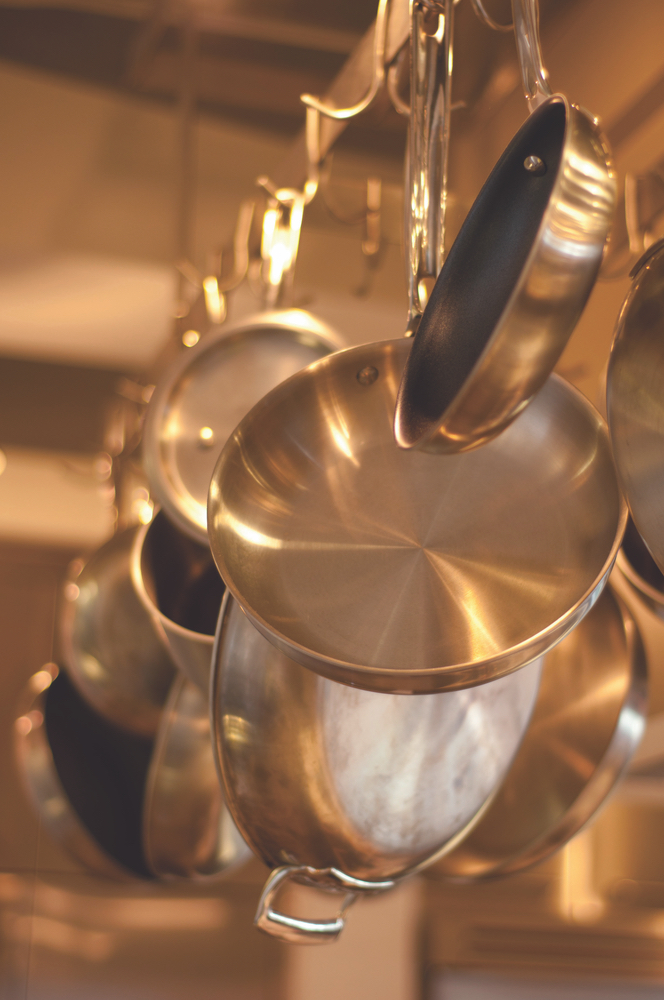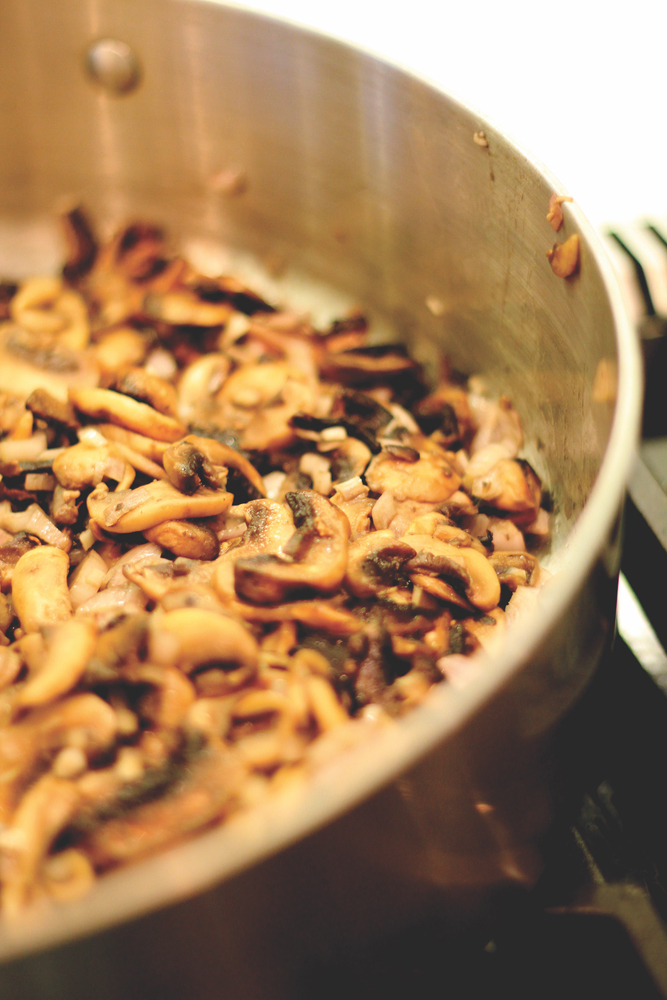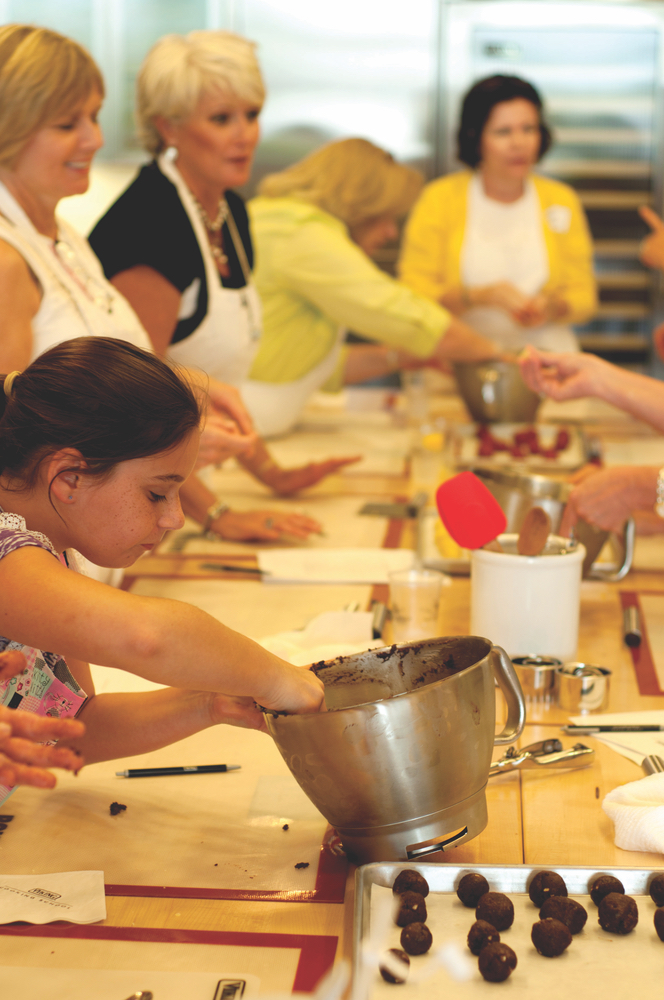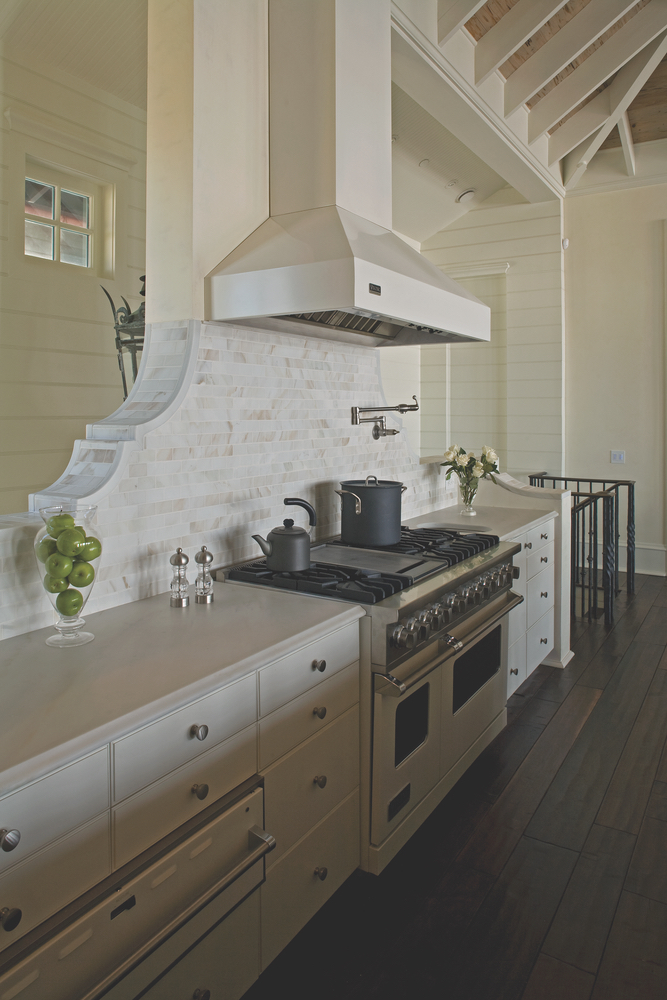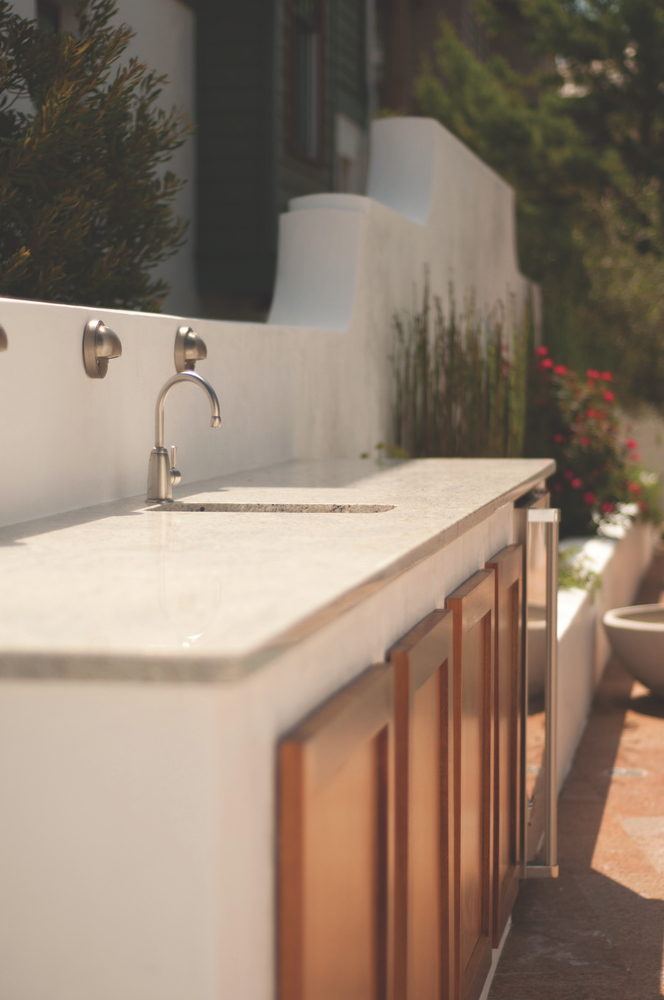 Viking continues to expand its reach from the Mississippi Delta and has recently opened a new Viking Store to provide a one-of-a-kind culinary experience for residents of Destin and the surrounding area. The Viking Store offers customers the total "Viking Experience" with an in-house Viking-only major appliance showroom, culinary retail, and hands-on demonstration-style themed cooking classes. Here, potential customers can not only browse the appliances, cutlery, and kitchen appliances that make the Viking brand so reputable, but they can also get actual hands-on experience with the very products they are considering buying.
The company's marketing tactic is yet another unique aspect of the innovative brand: why not give customers the opportunity to test the Viking brand for themselves? Positive that satisfaction will be borne out with the use of their products, Viking gives customers the opportunity to personally test their products before committing to a purchase. The Viking Cooking School offers unique cooking classes taught by expert instructors and popular local, regional, and national guest chefs. In a demonstration-style atmosphere, guests are invited to participate in a hands-on cooking class geared to all skill levels with the use of Viking kitchen appliances, countertop appliances, cutlery, and cookware.
All things considered, the creative team at VIE was so curious about this reputable brand that a trip to the Viking Store located in Miramar Beach was essential. Upon entering the store, we knew we had reached the mecca of kitchenware. Every appliance, cutlery, or cookware need could be met at the Viking Store, and the proof was displayed across the numerous racks of quality utensils and state-of-the-art countertop and major kitchen appliances showcased for customer inspection. From its bold, high-performance professional features to its clean lines and contours, Viking's Designer Series equips customers with the necessary components to turn any cook into a chef.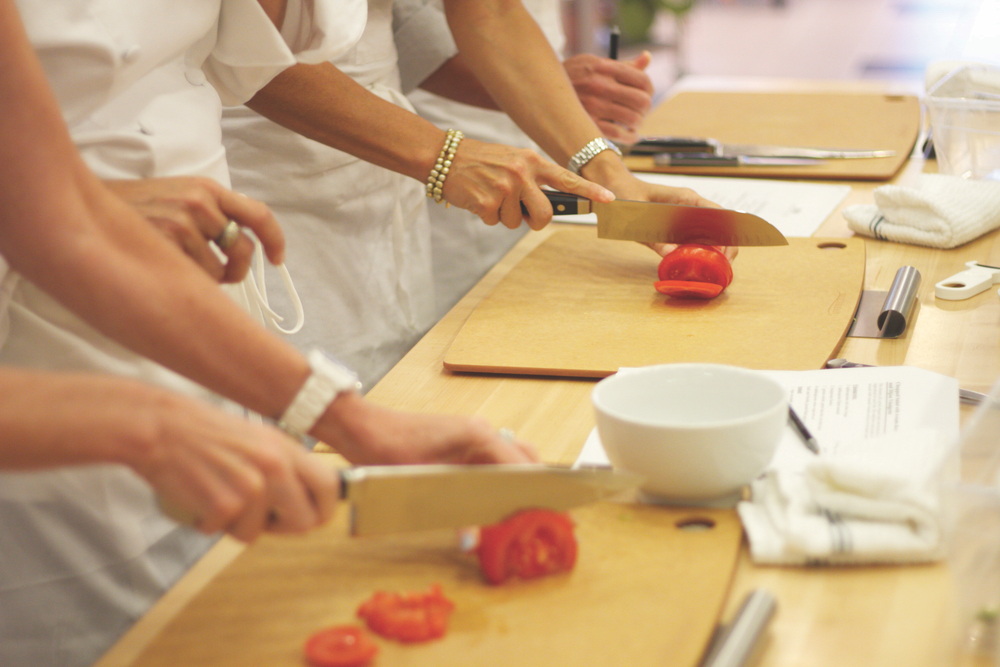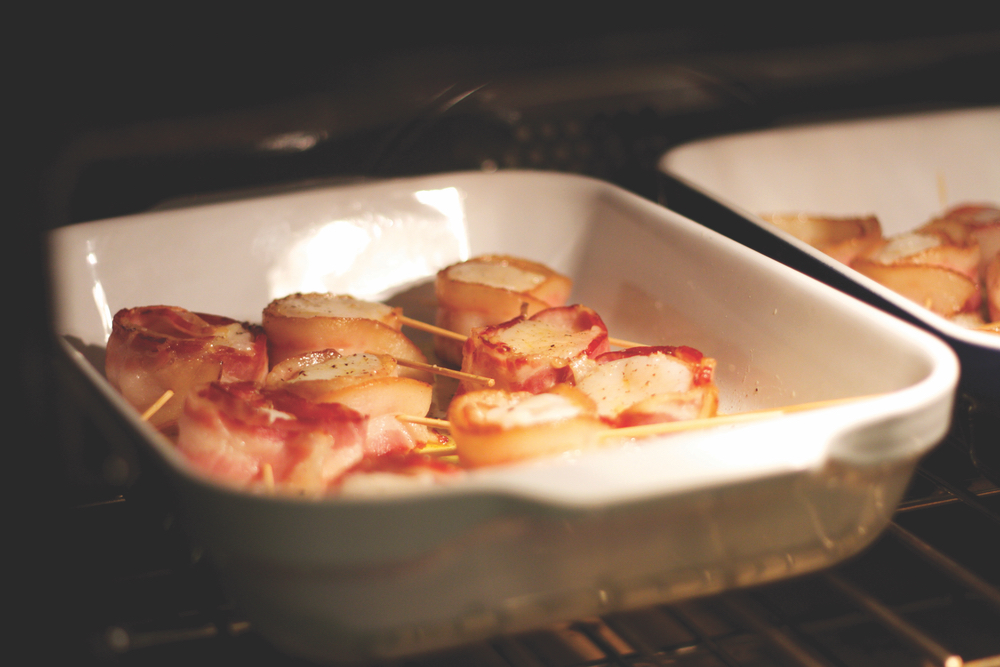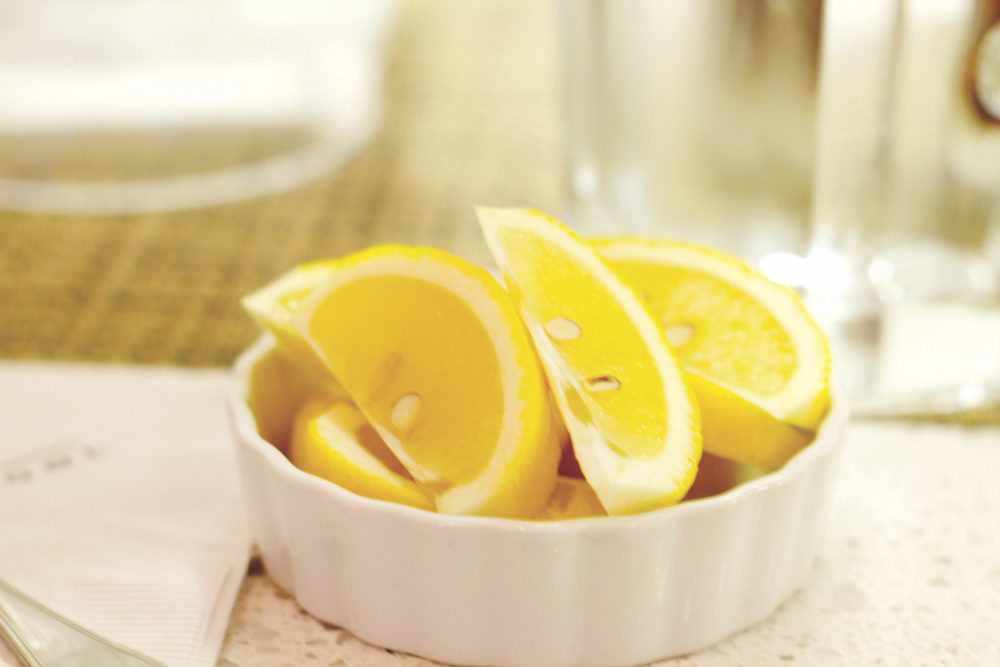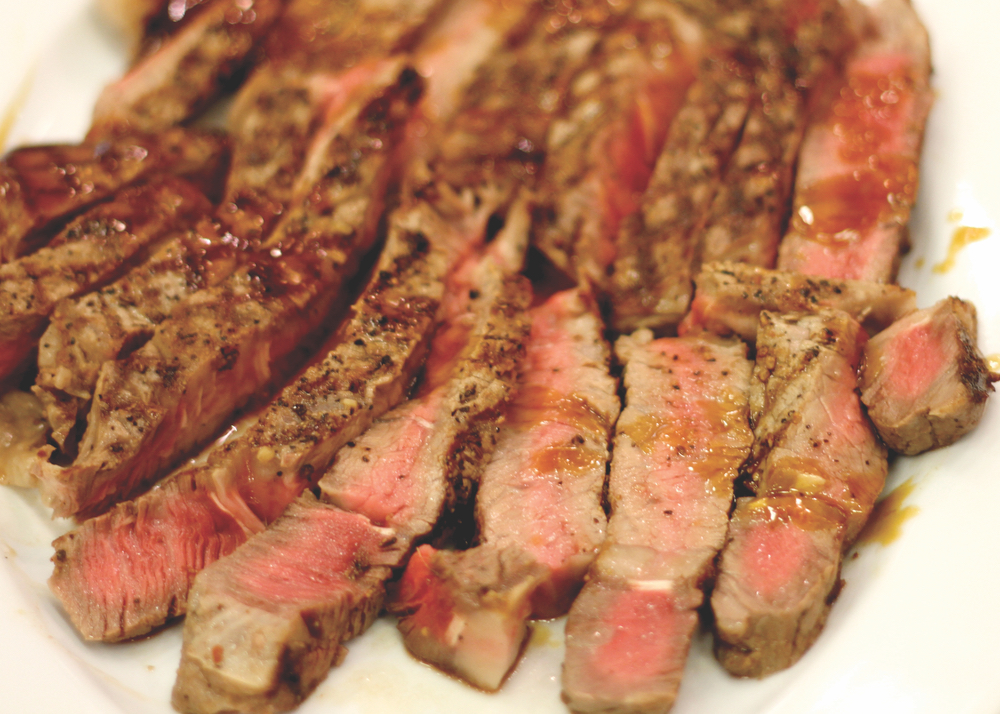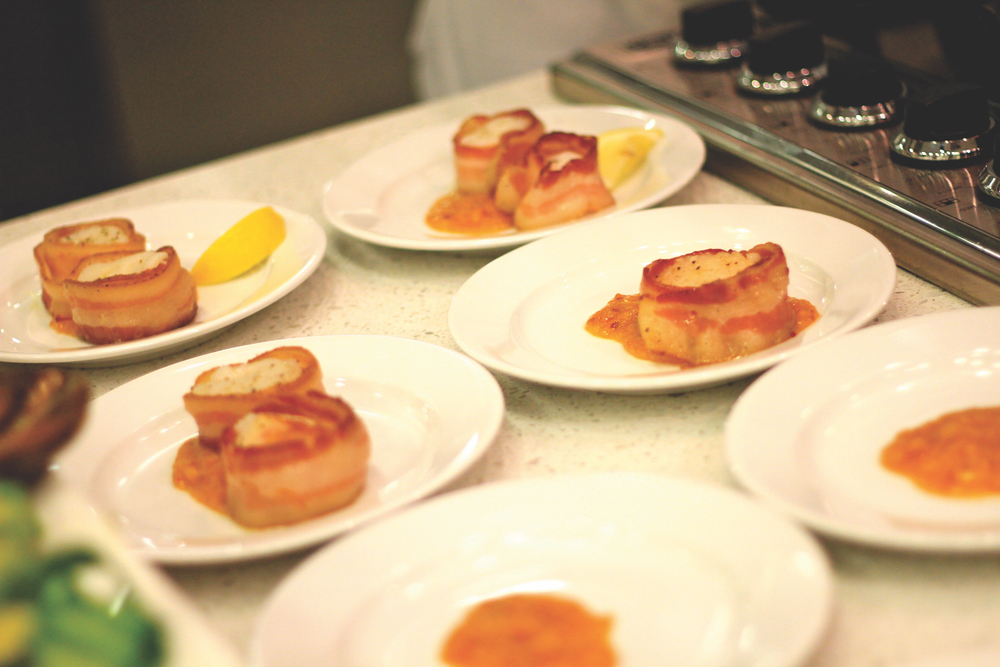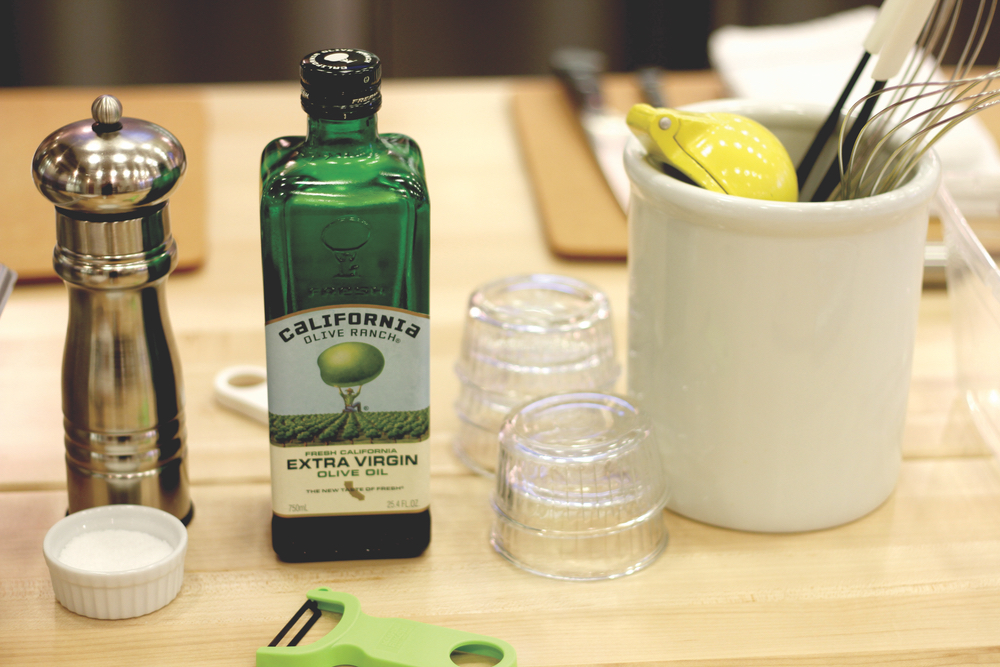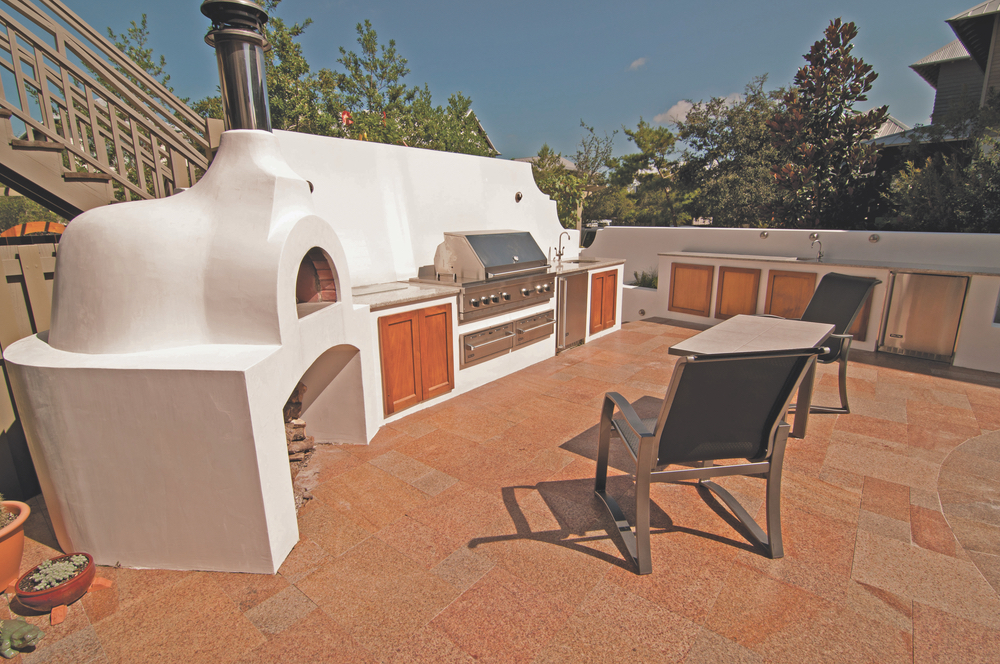 Inside the Viking Cooking School kitchen, everything we needed to create a gourmet meal was ready for us. The theme for our first Viking experience was Chicago Steakhouse, and although this dining experience doesn't take place in a dimly lit, smoke-filled room of a gentlemen's club, this Chicago-style steak house dinner was just as good. The menu boasted Bacon-Wrapped Sea Scallops with Apricot Sauce; Chopped Salad with Avocados, Bacon, Blue Cheese, and Dijon Vinaigrette; Chicago-Style Bone-In Rib Eyes; Horseradish Cream Sauce; Sautéed Spinach and Mushrooms; Hash Brown Potatoes; and Windy City's Banana Cream Tarts for dessert. What a feast! As we finished our class, full and impressed, we knew this unique venue celebrates the Viking brand in all its glory.
The entire dinner was fabulous, but we thought we'd share our favorite recipes with our readers: Bacon-Wrapped Sea Scallops with Apricot Sauce and Chopped Salad with Avocados, Bacon, Blue Cheese, and Dijon Vinaigrette (just in case you want to try this at home). We suggest going to the next class at Viking, though, for a fun night out on the town and to experience the innovative Viking brand.
---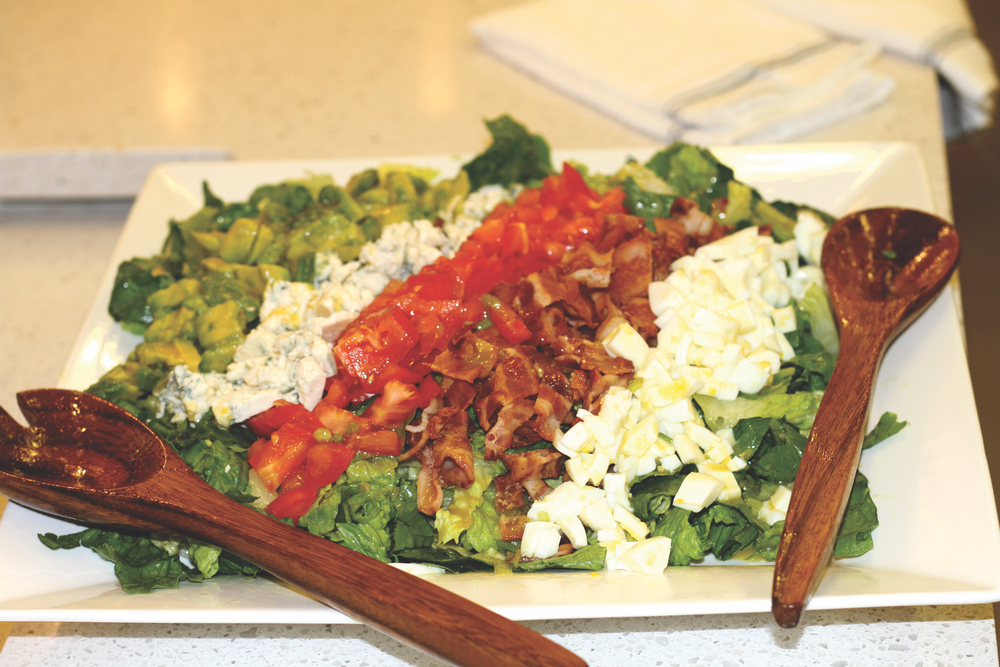 Chopped Salad with Avocados, Bacon, Blue Cheese and Dijon Vinaigrette
Serves:  4
To crisp greens: Soak the salad greens briefly in a large basin of water. Lift the greens out of the water, shake off the excess water and dry in a salad spinner (do this in batches, if necessary). To crisp, wrap in linen or paper towels, place in a plastic zip-top bag and store in the vegetable bin of your refrigerator. If the greens are to be torn or cut into smaller pieces, it is best done just before the salad is dressed and served. Greens will stay crisp this way for up to two days.
Ingredients for Vinaigrette:
3 tablespoons red wine vinegar
1 tablespoon Dijon mustard
2 teaspoons honey
1 green onion, green tops only, very thinly sliced
6 tablespoons extra-virgin olive oil
Salt and freshly ground black pepper
Ingredients for Salad:
1 ripe avocado, pitted, peeled, and finely diced
2 large hard boiled eggs
½ head romaine lettuce, crisped and cut into ½-inch squares
Salt and freshly ground black pepper
2 ounces bleu cheese, crumbled
1 medium ripe red tomato, seeded and finely diced
4 slices bacon, cooked
Vinaigrette:
Combine vinegar, mustard, honey and green onions in a small mixing bowl; whisk to combine thoroughly. Add the oil in a slow, steady stream, whisking constantly and vigorously, until the vinaigrette is creamy and emulsified. Taste, and adjust the seasoning as needed with salt and pepper; set aside until needed.
Salad:
Toss the avocado with some of the vinaigrette to prevent browning; cover with plastic wrap, and set aside until needed. Separate the egg whites from the egg yolks. Finely mince the whites and yolks separately (or pass through a coarse sieve to finely grate); cover with plastic wrap, and set aside until needed.
To Serve:
Place the chopped lettuce in a salad bowl; add just enough of the vinaigrette to lightly coat the lettuc. Season to taste with salt and pepper. Evenly divide the salad between 4, small chilled salad bowls. Arrange one-fourth of each topping on the salad in strips; start on one end and present in the following order: avocados, blue cheese, egg yolks, tomatoes, egg whites and bacon. Serve immediately.
---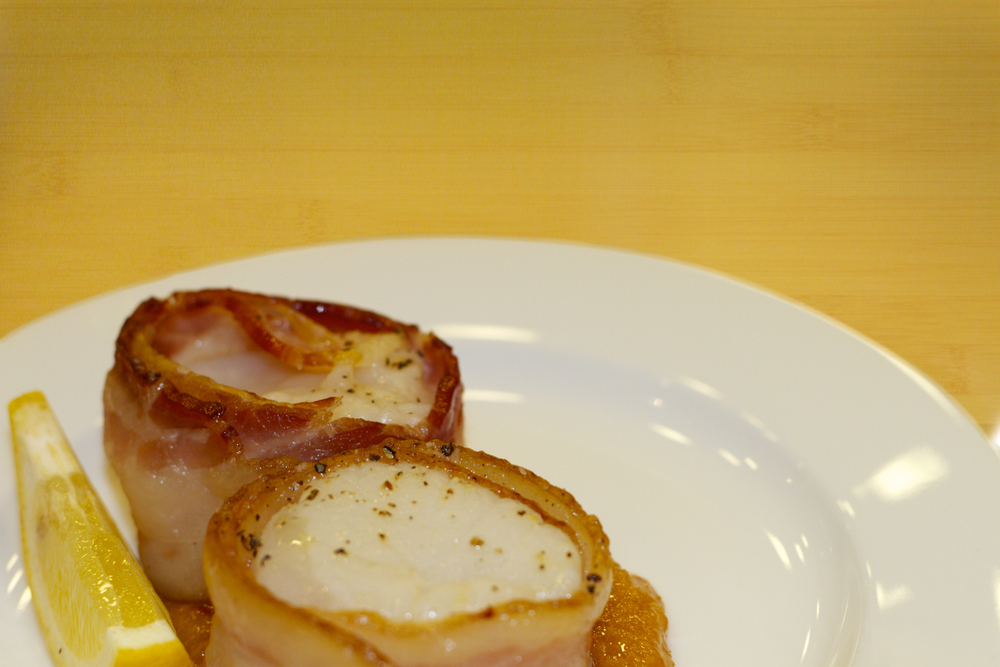 Bacon-Wrapped Sea Scallops with Apricot Sauce
Serves: 4 as an appetizer Special Equipment: 4 (6-inch) bamboo skewers soaked in water for 30 minutes
Make It Ahead! Make the Apricot Sauce up to 3 days in advance. Store, tightly covered with plastic wrap, in the refrigerator until about 30 minutes before serving.
Ingredients:
3 tablespoons prepared horseradish
½ cup apricot preserves
2 teaspoons dry mustard power
¼ teaspoon crushed red pepper flakes, or to taste
1 ½ tablespoons freshly squeezed lemon juice (about ½ a lemon)
8 Slices thin-cut bacon (about 1 lb.)
8 jumbo sea scallops (U10), side tendons removed
4 tablespoons unsalted butter, melted
Salt and freshly ground black pepper
Micro-greens, for garnish (optional)
Lemon wedges, for garnish
Apricot Sauce:
1. Wrap the horseradish in a square of cheesecloth that has been folded double and dampened; squeeze to remove all of the liquid.
2. In a small bowl, whisk together the preserves, drained horseradish, dry mustard, red pepper flakes and lemon juice. Allow to set at room temperature for at least 30 minutes prior to serving. (Note: This will allow the flavors to develop.)
Scallops:
1. Preheat the oven to 325 degrees. Arrange the strips of bacon side by side on a parchment-lined baking sheet. Cook until the fat has partially rendered and the bacon appears to be about three-fourths cook through, about 15 minutes. (Note: Do not brown; the bacon must be pliable for wrapping around the scallops.) Transfer to a paper towel-lined platter, and set aside until needed.
2. Increase the oven temperatures to 450 degrees. Wrap a slice of par-cooked bacon evenly around the circumference of each scallop. Thread 2 scallops onto each skewer, passing the skewer through the bacon to hold it firmly on the scallops. (Note: Leave a small amount of space between the scallops to ensure even cooking.)
3. Pour the butter into a 9 x 13-inch baking dish; place the skewers in the dish, and turn to coat with the butter. Season with a sprinkling of salt and a good bit of black pepper. Place in the over, and roast until the bacon is crisp and the scallops are opaque, about 8 minutes, Remove from the oven.
4. Spoon 2 small pounds of Apricot Sauce (about 2 teaspoons each) onto warmed salad plates; place 1 of the scallops on top of each mound of sauce. Serve garnished with micro-greens and/or lemon wedges.
—V—
ARTICLE CATEGORIES