By Kelly Curry | Photography courtesy of Four Seasons Hotel New Orleans
You know you are getting close to the heart of New Orleans when you hear the faint sounds of jazz music. Slowly cruising down Canal Street, we rolled down our windows so we could be welcomed to the city by a second line that happened to be passing. My husband, Alex, and I were thrilled to be back in his home state of Louisiana, where we met and got married. We also looked forward to a long weekend getaway in Crescent City at the new Four Seasons Hotel New Orleans, which opened last year. For those in town for a wedding or event like we were, in need of a retreat that is truly the total-package destination of accommodation, relaxation, spa, and dining, you can't go wrong here.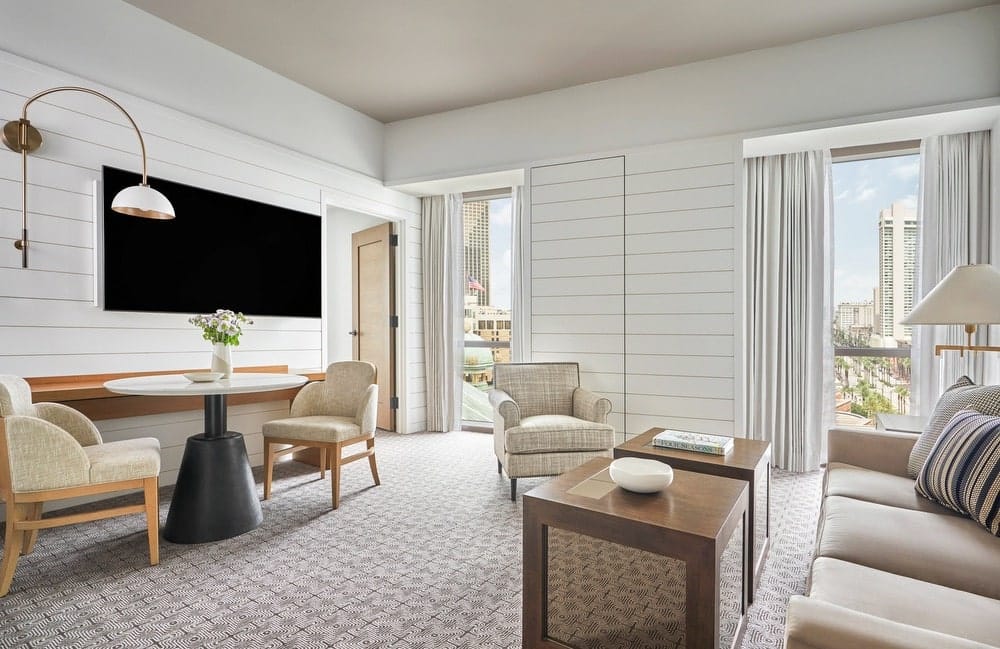 This was our first stay with Four Seasons, and we couldn't wait to get on-site and start exploring the beautiful property, originally built in 1967 as the former World Trade Center. As we made our way through the luxurious lobby and up to our room, we were impressed by the atmosphere and energy buzzing throughout the hotel. Alex and I were both wowed as we entered our deluxe city-view room. The interior had a fresh, modern feel, while the shiplap-lined walls made the room feel very welcoming and cozy. The shiplap pays homage to the many wooden boats that have traversed the nearby Mississippi River for centuries. No detail was overlooked when planning these rooms, and the customized lighting that transitions naturally from day to night was such a lovely feature. The Four Seasons guest room was the first where I could have been OK hanging out in our room the entire weekend.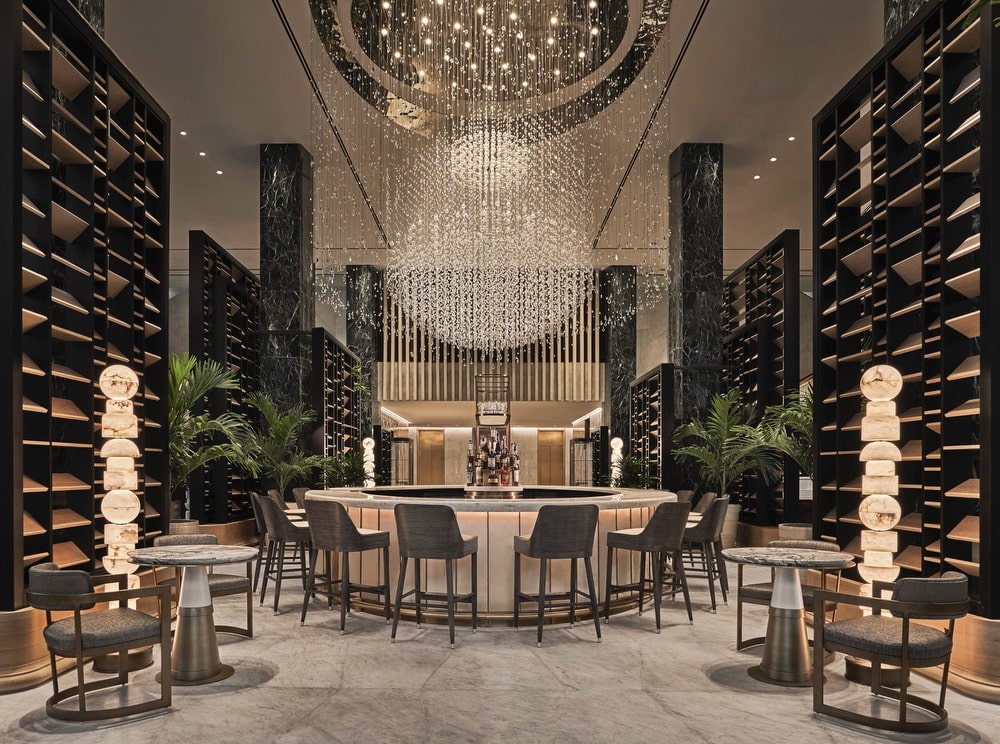 However, in New Orleans, food and drink almost always come first. So as soon as we checked in and dropped our bags in the room, we were off to enjoy dinner at Chemin à la Mer, the main restaurant on the property. Chemin à la Mer is led by Chef Donald Link, a Louisiana native and James Beard Award winner. He has created a fabulous representation of Louisiana dishes with a French flair for the Four Seasons. Thrilled to have the opportunity to experience it, we sat down and immediately began strategizing over the menu so we wouldn't miss anything. Our server, AJ, shared with us that the restaurant had a selection of oysters available that evening from La Batre, Alabama; New Brunswick, New Jersey; and Coupeville, Washington. Naturally, we both wanted to try one from each location. We are undoubtedly Southerners because the Murder Point Oysters from La Batre were easily our favorite. We agreed that we also needed to try the tuna crudo, which did not disappoint! The blue crab boulettes and beef tartare rounded out our robust selection of appetizers. Being in New Orleans, we could not skip the seafood gumbo, which was fabulous. For our entrées, the filet mignon and the W. Black Wagyu skirt steak were terrific, but the Wagyu had an even richer flavor than the filet. We concluded our evening with coffee and cheesecake—needless to say, we did not go to bed hungry!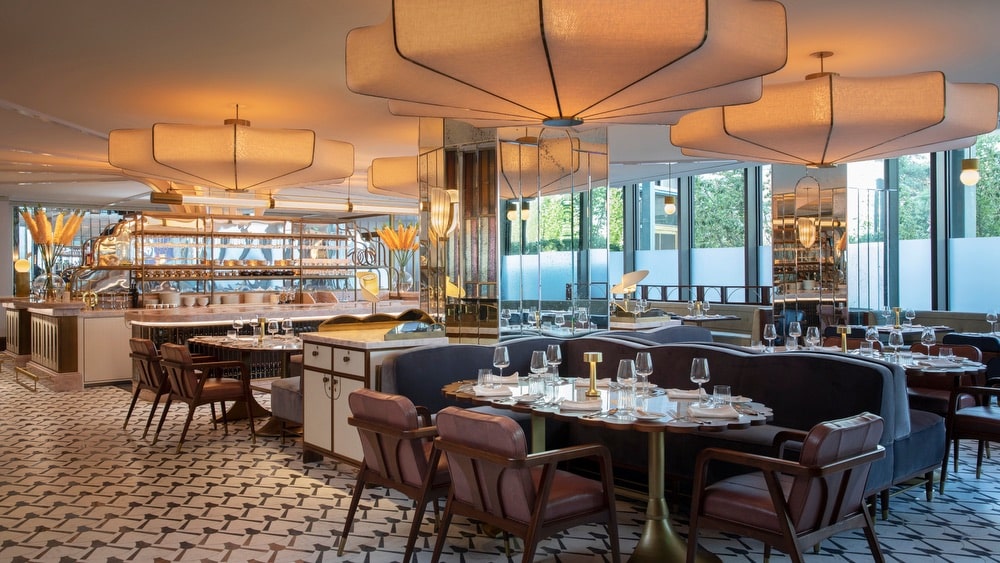 For our entrées, the filet mignon and the W. Black Wagyu skirt steak were terrific
Day two in New Orleans started with a sixty-minute customized facial with Biologique Recherche, the spa partner at the Four Seasons. If you have never heard of or used Biologique Recherche, it is a skin-care line developed to be customized for each individual's skin type. The focus of my morning was nothing invasive but rather to leave the spa with a fresh glow for the evening's event. My amazing esthetician, Monique, walked me through every procedure she performed and made me feel comfortable every step of the way. At one point in our session, I was pretty sure I looked like a mummy, but I can attest that my skin has never felt or looked better. Booking some "me time" at the spa is a must-do. Alex and I are already planning a return trip so he can try out the Southern Gentleman massage. Inspired by the most famed New Orleans cocktail, the Sazerac, this therapeutic massage targets key areas where men often carry tension. The back, neck, and shoulders are treated with rye whiskey-infused oil and deep-tissue massage techniques, followed by a namesake Sazerac and bar snacks in the relaxation lounge.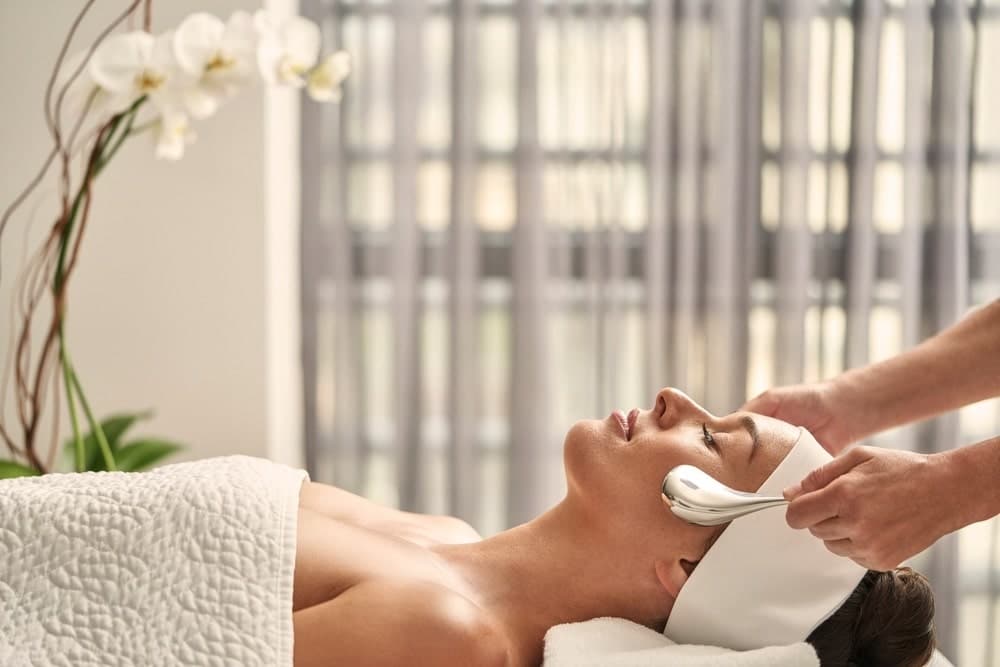 After a quick rinse and outfit change, we headed down to Miss River for lunch and kicked off our meal with some fun cocktails! The Four Decades (tequila, orange liqueur, passion fruit, basil, black sea salt) and the Unfound Treasure (amaro, rum, orgeat, Polynesian fruit, and bitters) were equally delicious and refreshing. Next up was the duck and andouille gumbo (of course) made with a rich dark roux, Louisiana jasmine rice, Yukon gold potato salad, and scallions. We were both thrilled to see this gumbo served with potato salad because that is how Alex's mom does it. For our mains, Alex ordered the giardiniera salad with pickled market vegetables, iceberg lettuce, cabernet vinegar, extra virgin olive oil, freshly shaved Parmigiano Reggiano, and added jumbo lump crab. I enjoyed the smoked muffuletta, fully dressed with Sicilian oregano dressing, cured meats, giardiniera, and aged provolone cheese. Chef Alon Shaya did a fabulous job keeping the tradition of Louisiana alive while also highlighting rich flavors. Chef Shaya has called New Orleans home for twenty years and is another James Beard Award winner bringing culinary magic to the Four Seasons.
Chef Alon Shaya did a fabulous job keeping the tradition of Louisiana alive while also highlighting rich flavors.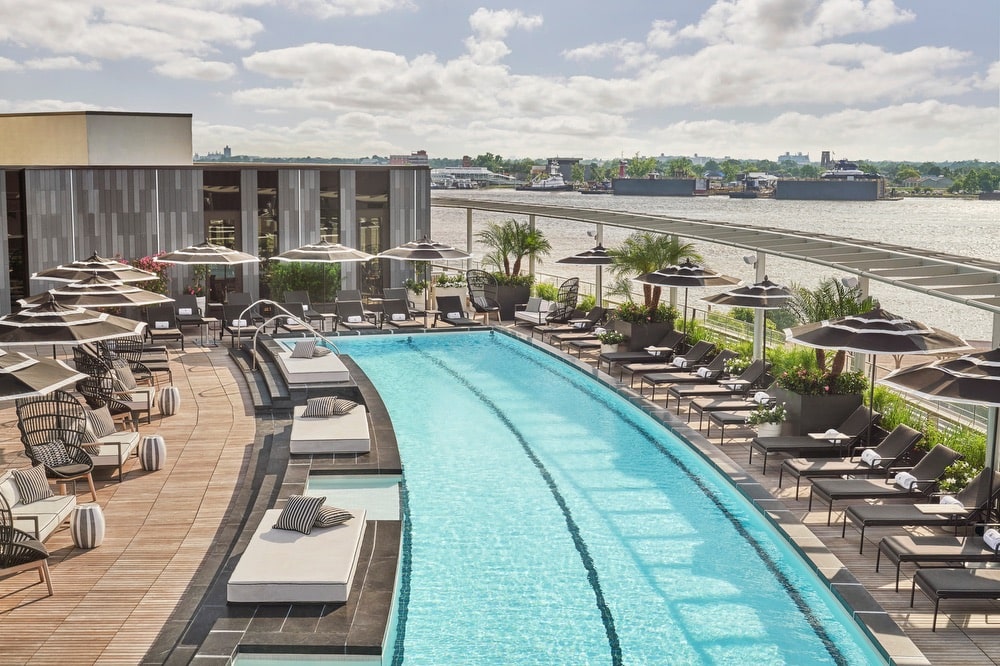 After lunch, we were fortunate to sit down with the hotel's general manager, Mali Carow, and its director of public relations, Vicki Bristol, at the gorgeous new Chandelier Bar to talk all things Four Seasons (over some cocktails, of course). I tried the classic ​​French 75 (cognac, lemon, sugar, champagne), which was light, crisp, and effervescent. Alex had the Brandy Crusta (cognac, curaçao, maraschino, lemon, bitters), invented by renowned mixologist Joseph Santini in the 1850s. You cannot go wrong with either drink!
While we sipped, Carow shared that when the Four Seasons announced it was remodeling and moving into the former New Orleans World Trade Center, there were many questions about who the space would focus on serving—residents or tourists. After spending time on the property, it is clear that the Four Seasons team has worked hard to make its dining establishments, bars, and spa welcoming to locals and hotel guests alike. The team also preserved many original elements of the building, such as the marble on the first level, to celebrate its rich history.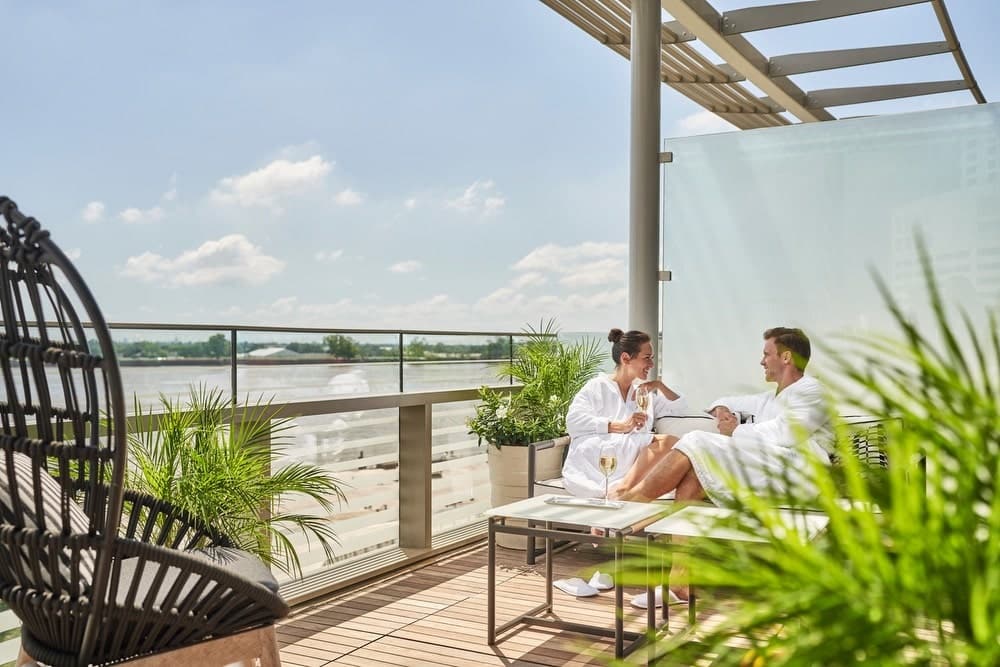 "New Orleans is magical in every way—a true sensory destination," says Carow. "I am thrilled to lead the team bringing Four Seasons to this historic city, embracing its vibrant community, and offering travelers an exceptional way to discover the renowned Crescent City."
Four Seasons is known for saying, "Luxury is our love language." I can't think of a better way to describe the level of personalization and attention to detail you feel when you stay at one of their properties. Alex and I are both now big fans of the Four Seasons brand, and with 126 properties in 47 countries, it's just a matter of deciding where to plan our next stay!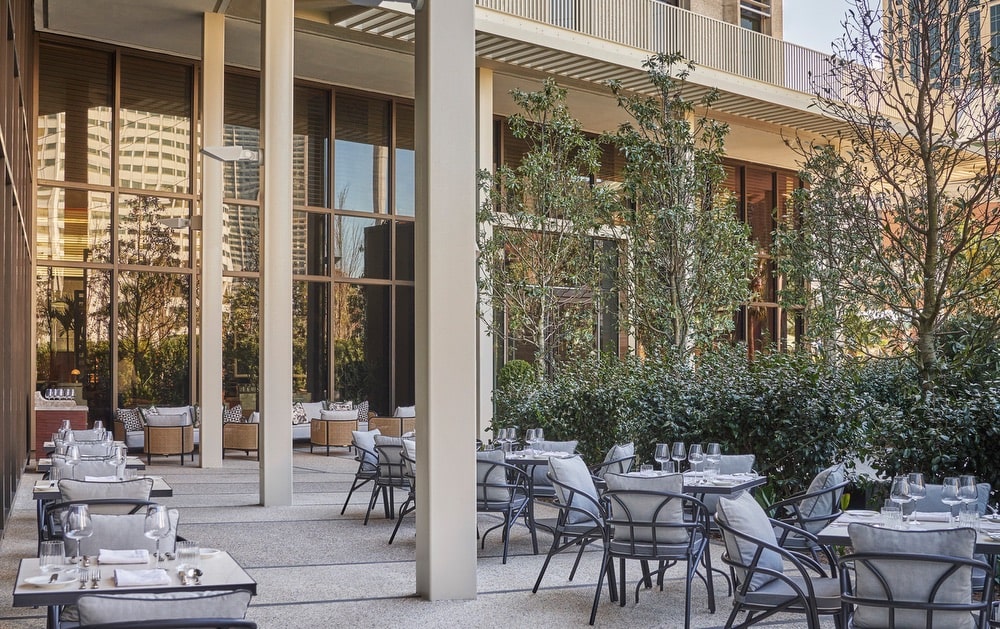 — V —
---
Visit FourSeasons.com/NewOrleans to learn more and book your stay, or follow them on Instagram @fshotelneworleans.
ARTICLE CATEGORIES