The larger-than-life Brennan family has owned and operated the 128-year-old Commander's Palace restaurant in New Orleans since 1969, but they have been coming to Destin to play for over 30 years. Now, the passion they have for each destination has merged with the much-anticipated opening of the second location of their famed eatery at HarborWalk Village on the Destin Harbor, Commander's Palace and the On the Rocks Bar. Ti Adelaide Martin, her cousin Lally Brennan, and brother Alex Brennan-Martin have ushered in the spice of New Orleans to the Emerald Coast with a compelling menu of locally sourced Southern and Floribbean ingredients and the restaurant's signature haute Creole cuisine. Commander's Palace adds the spice of the Big Easy by sustaining the rich New Orleans culinary heritage, native ingredients and techniques practiced by the locals.
The Brennan clan carefully crafted this new venture pairing the chic formality of Commander's Palace New Orleans with the relaxed atmosphere of the beach in Destin. The ambiance is casually elegant and inviting with a design that revolves around the vibrant views of Destin Harbor, offering stunning views of sailboats drifting by, fishing boats heading out and coming in, and an always-unforgettable sunset for every single guest.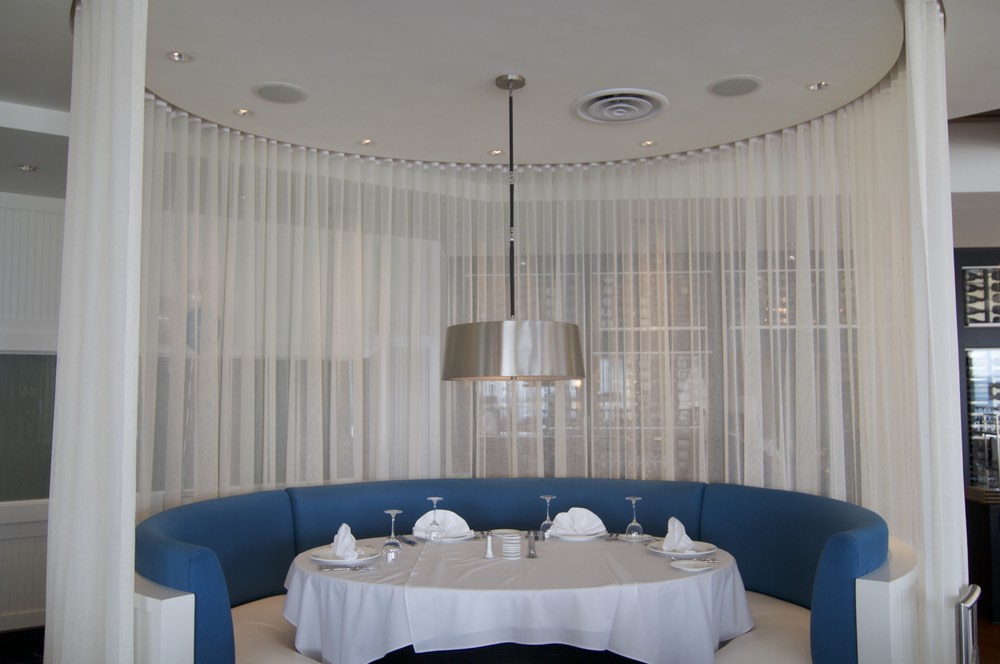 When entering this newfound dining experience, you are guided up a large white marble staircase, which is surrounded by an impressive wraparound two-story wine display. A stunning, three-pendant chandelier with multiple silver cellidor spirals is suspended in the center, and a dramatic water wall with various white ceramic fish scattered throughout provides a contemporary backdrop. In the main dining room, you find various banquettes and tables that face outward to take advantage of the views. The predominant colors of the dining room—deep turquoise, cream and silver—are finely balanced throughout the space; hardwood floors and deep navy and black striped carpeting set off the cream colored chairs, each featuring an intricate New Orleans toile fabric design on the back; and suspended round silver lamps add a graceful, modern touch. In the center of the dining room, numerous ceramic white birds float above guests. Just off the main dining room is an elegant terrace, allowing guests even more intimate views of Destin's enchanting waterscape.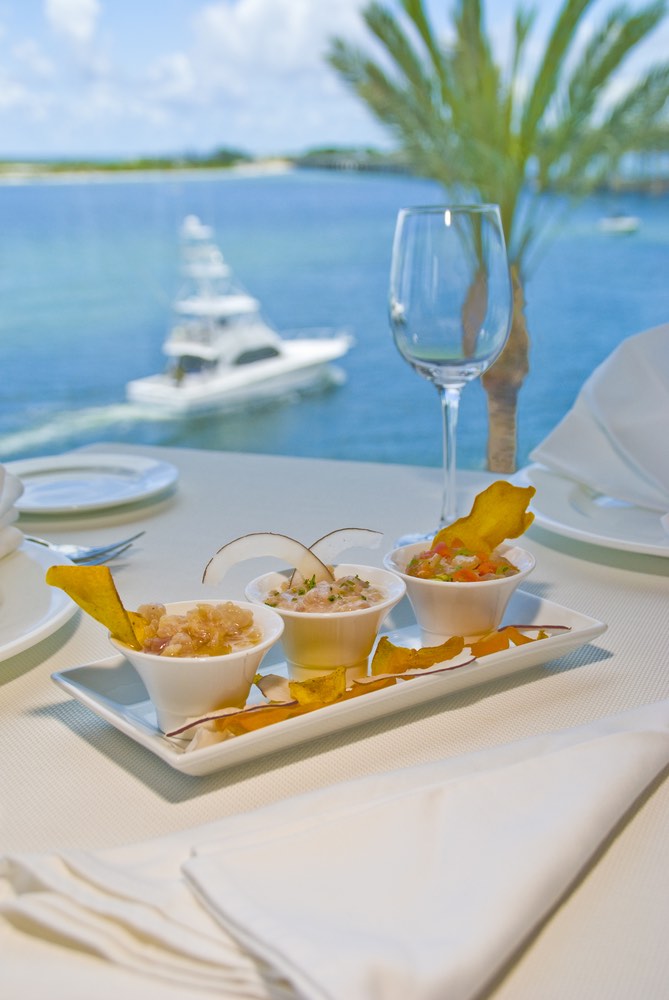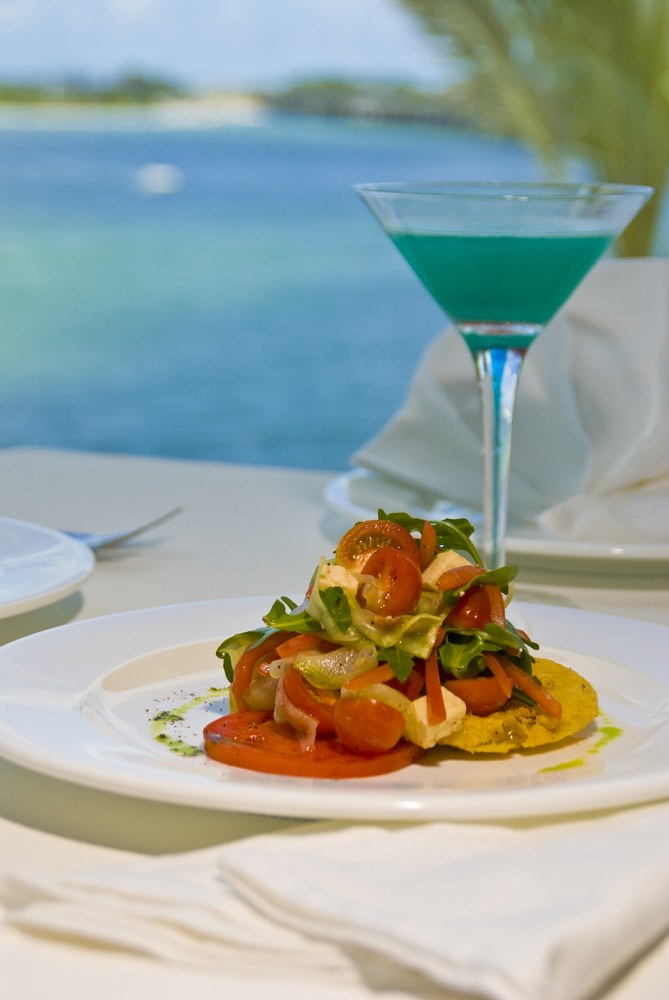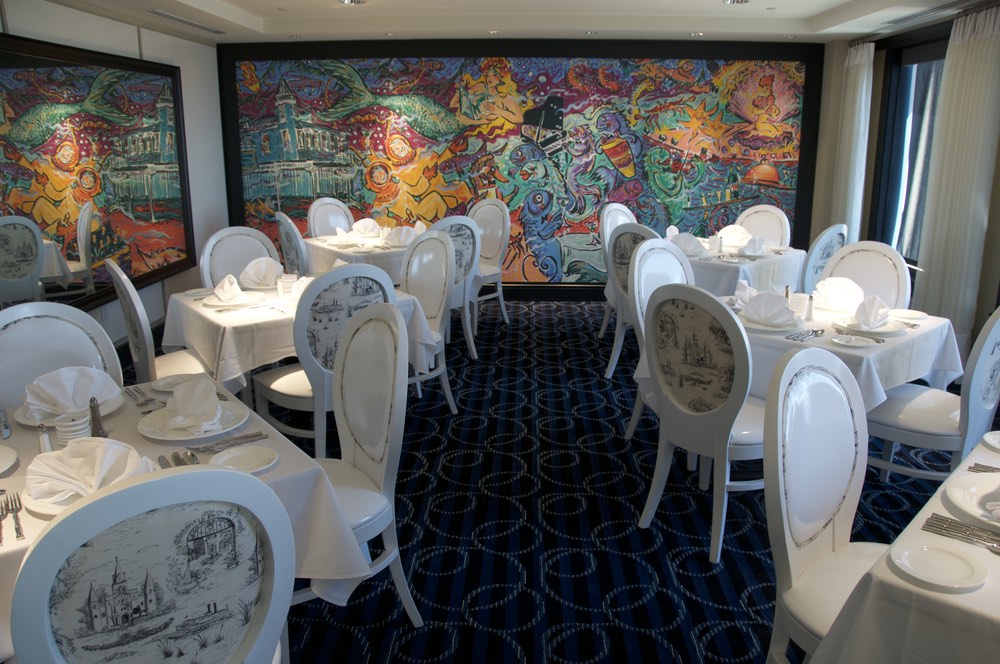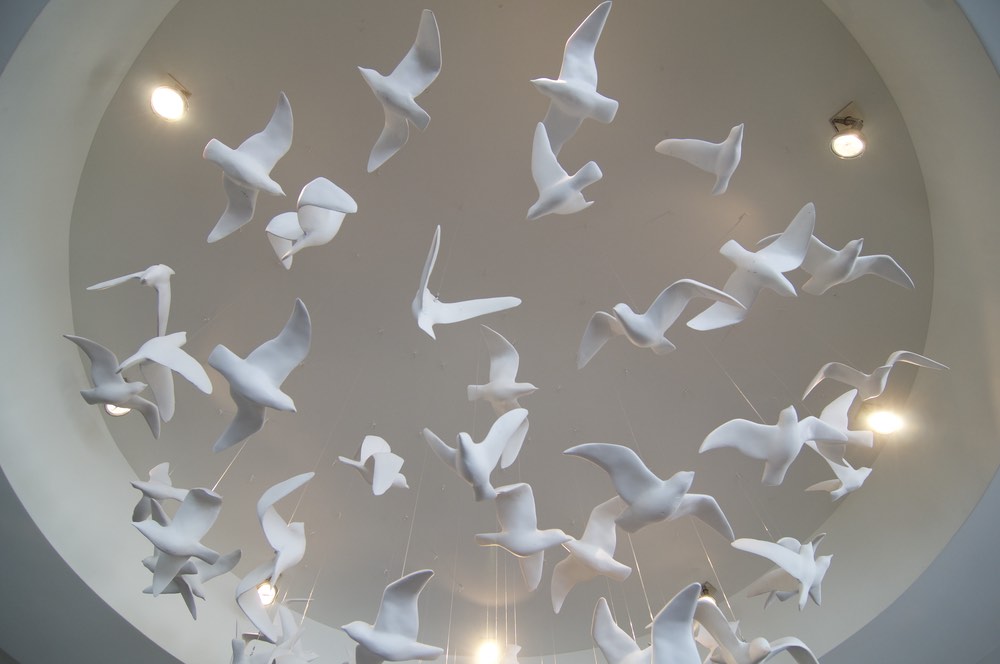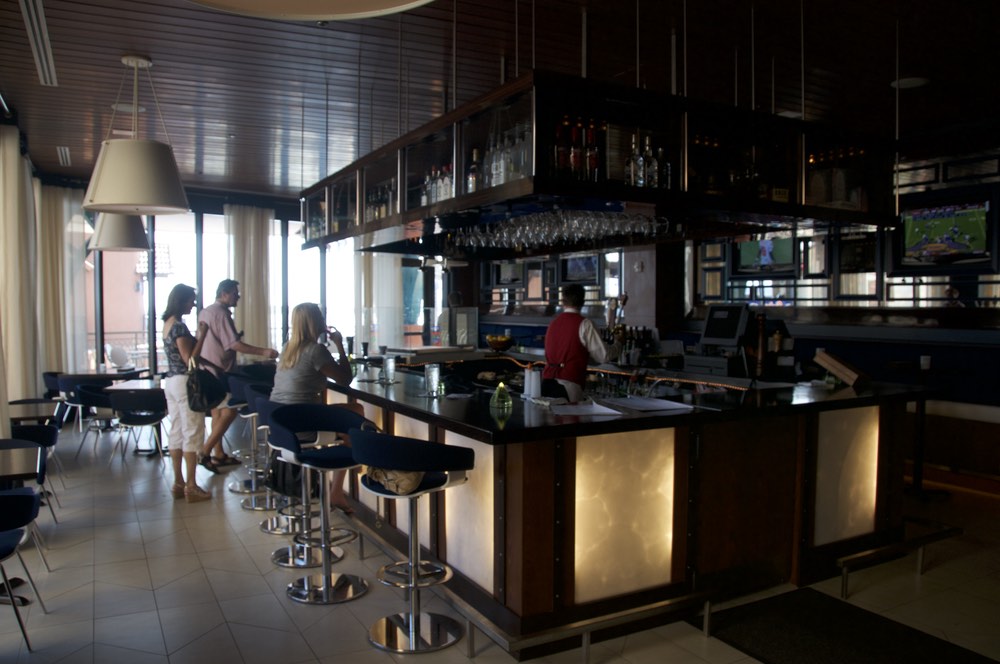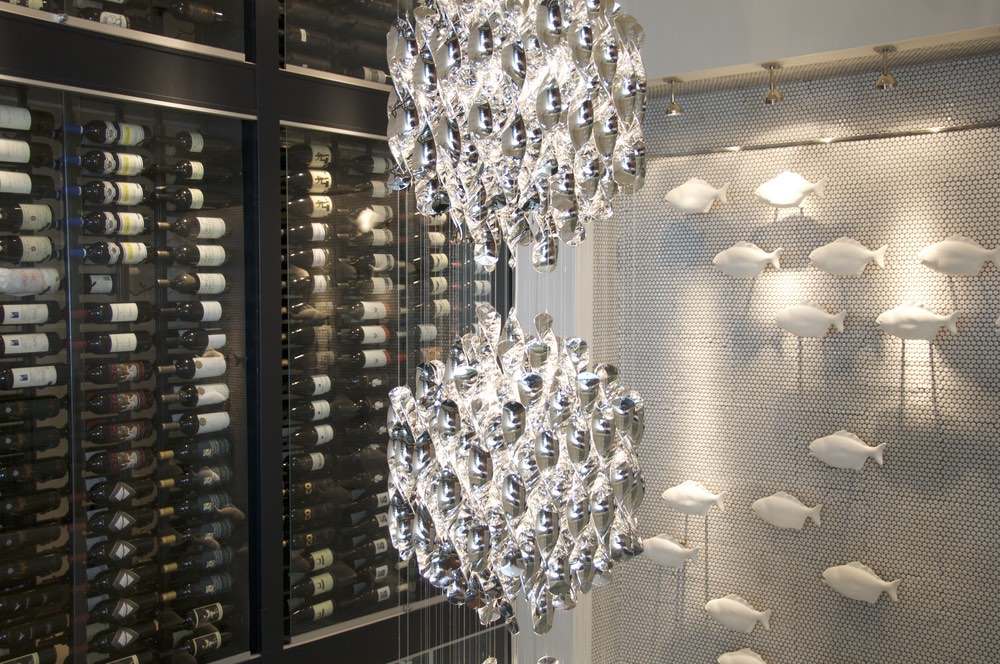 Commander's Palace has served as the launching pad of many now-famous chefs, including Paul Prudhomme, Emeril Lagasse and Jamie Shannon. Today, the star of the kitchen in Destin is Executive Chef Danny Trace. Chef Danny was born and raised in Louisiana and was an integral part of the Commander's Palace Family of Restaurants in that area for over ten years. After losing his home to Hurricane Katrina, Chef Danny continued to give his highest performance, which eventually awarded him with this premier position in Destin.
"Danny Trace is the complete package," says Lally Brennan. "He is the chef you dream of—he cares about every dish, day in and day out, and he's so much fun to work with." Chef Danny's menu balances modern Creole dishes and traditional favorites like Shrimp & Okra Gumbo with Southern and Floribbean flair. A few dishes getting some attention include the West Indies Blue Crab Salad, Caipirinha Lacquered Redfish and the Shrimp and Grits Nassau, all sourced from Florida's shimmering waters and local markets. The Island Spiced Rum Cake and Creole Bread Pudding Soufflé offer the sweet Caribbean and Creole flavor that Commander's Palace customers have come to love. The extensive wine list and On the Rocks Bar aren't to be overlooked either with cocktails like their signature Sunset on the Rocks that comes with a pair of sunglasses. "It's already a hit!" says co-owner Lally Brennan.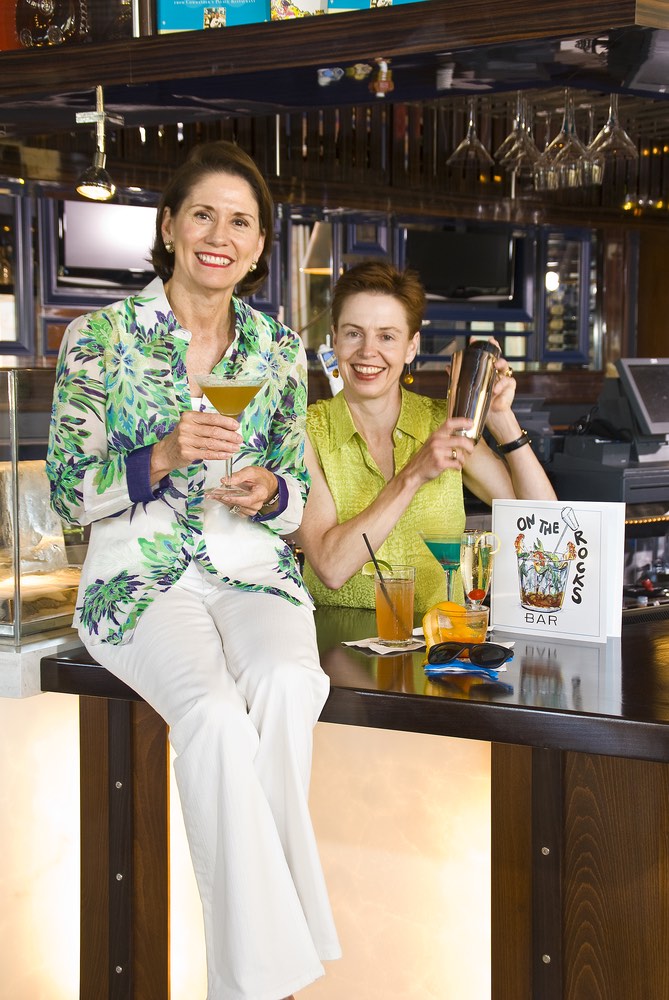 Of course, it wouldn't be Commander's Palace without offering jazz brunch. Every Sunday from 11:30 a.m. to 1 p.m., a roving jazz band takes guests back to the rollicking hey-day of New Orleans' jazz culture, a spirited institution in the Big Easy. The band often kicks off the celebration by playing for the cooks in the kitchen before brunch even begins. From the Eggs Cochon with sage buttermilk biscuit, forever-braised pork and two delicate poached eggs crowned with cracklin' hollandaise to the Peaches and Cream Pain Perdu, with toasted pecan bread stuffed with Creole cream cheese and drizzled with vanilla bean cane syrup, Commander's Palace makes jazz brunch a stylish festival for the senses.
"We are absolutely thrilled to welcome guests to our new restaurant at HarborWalk Village," said restaurateur Ti Adelaide Martin. She continued, "We invite Destin locals and visitors alike to join us for some eating, drinking and carryin' on!"
— V —
ARTICLE CATEGORIES