Cocktails and Cuisine
Whet your appetite with a curated culinary presentation of some of the best of the best from chefs, restaurants, and mixologists around the globe. An epicurean lover's dream awaits as we celebrate the art of great food, cocktails, and plating. It's almost too good-looking to eat!
Better Together Beverage
Pomegranate-Blood Orange Margarita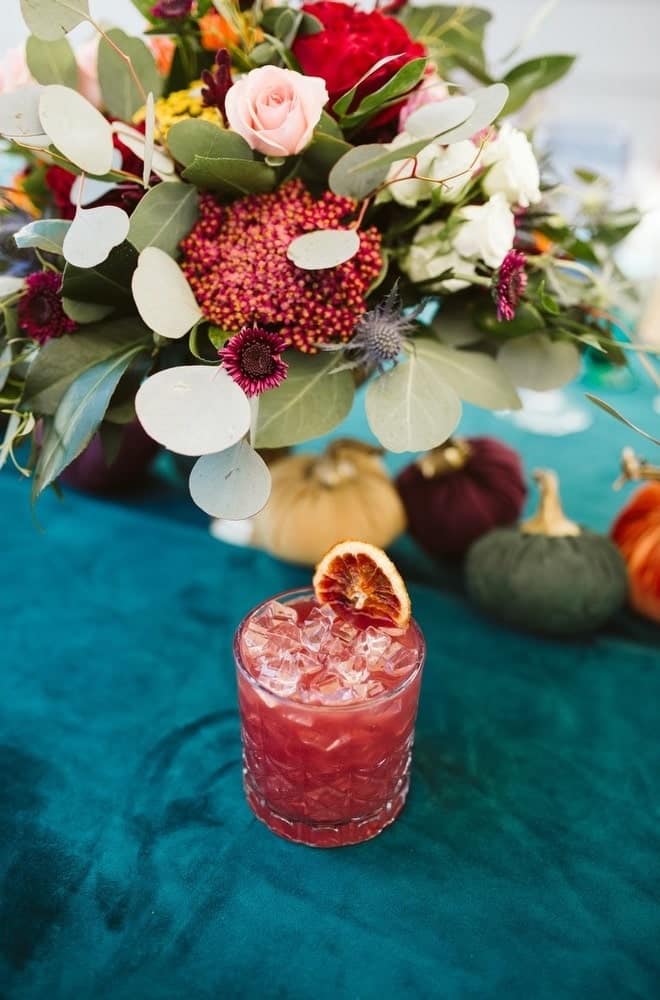 1.5 oz. silver tequila 2 oz. pomegranate juice .5 oz. orange juice .5 oz. lime juice .25 oz. agave nectar Splash of soda water (optional)
In a shaker, combine all ingredients except the soda over ice. Shake until fully chilled. Add ice to a rocks glass and pour in all ingredients. Top with a splash of soda water and garnish with a dehydrated blood orange wheel. Enjoy!
Pear and Vanilla Gin Fizz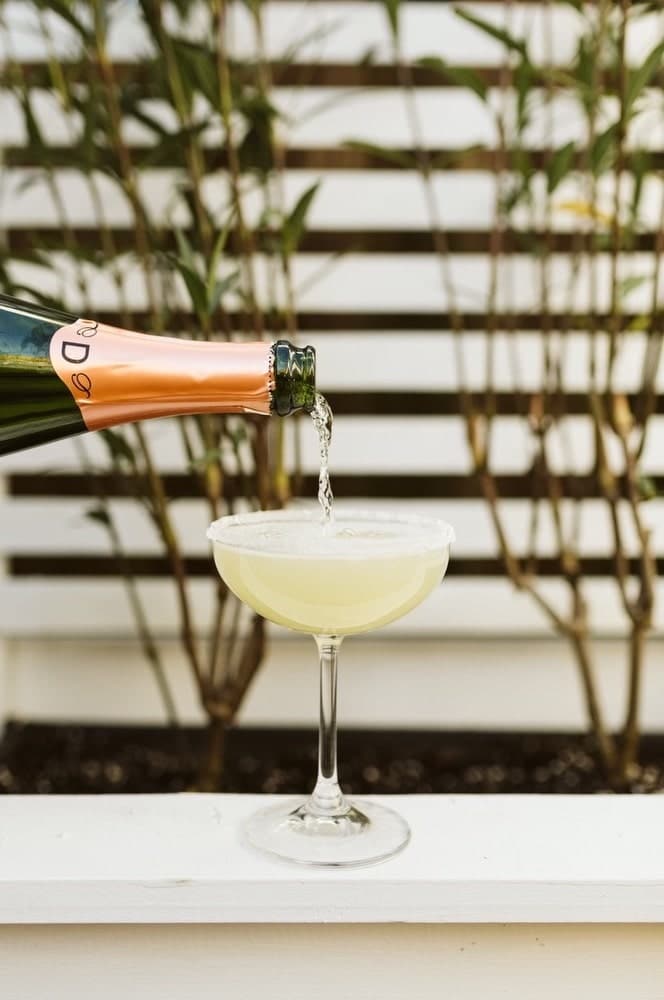 1.5 oz. botanical gin 1 oz. pear-vanilla syrup* .25 oz. lemon juice 2–3 dashes Angostura bitters Splash of sparkling wine Sugar for rim (optional)
Rim a coupe glass with sugar and set it aside. Combine all ingredients in a cocktail shaker except sparkling wine. Add ice and shake until fully chilled. Strain into the prepared coupe glass. Top with sparkling wine. Add a dried pear slice floating on top of the cocktail to garnish.
*For the Pear-Vanilla Syrup: 4 golden pears, peeled, chopped, and cored 1/4 teaspoon vanilla bean paste 1 cup granulated sugar 1 cup water
Bring pears and water to a low boil, cover, and boil for 20 minutes. Add sugar and paste, stir, and simmer for another 10 minutes. Let the mixture cool to room temperature, then fine strain it into a container with a lid. Store in the refrigerator for up to a week.
Sour Cherry Bellini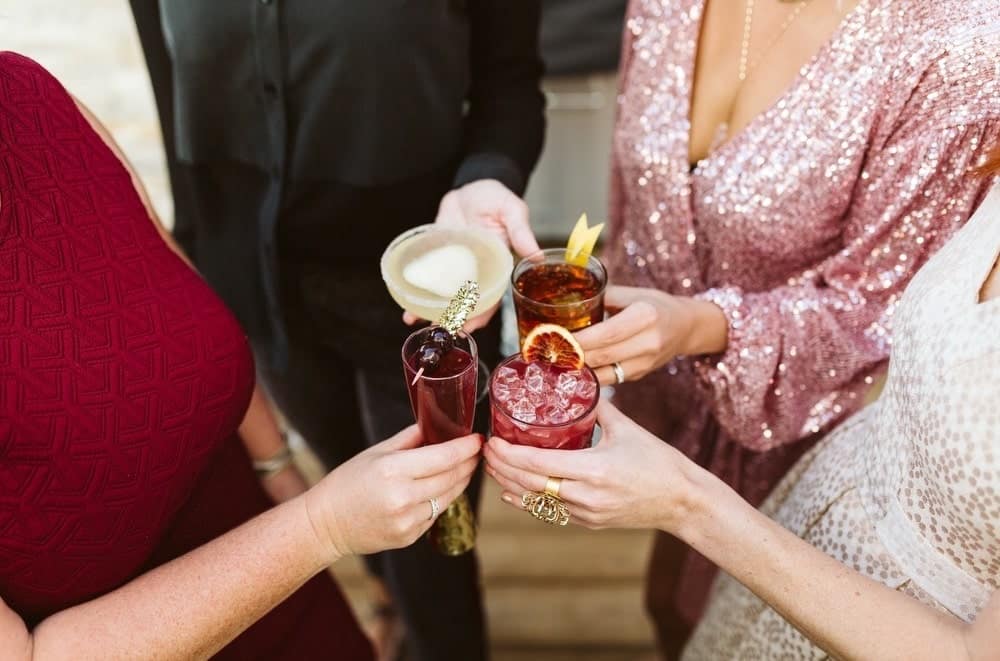 .5 oz. Heering Cherry Liqueur 1 oz. orange juice .25 oz. lime juice Splash of sparkling wine
Combine the first three ingredients in a cocktail shaker, shake over ice, and strain into a champagne flute. Top with sparkling wine. Try some skewered brandied cherries as a garnish. Cheers!
Black Bear Bread Company
French toast, tartines, breakfast sandwiches, and so much more await at this charming local bakery near the beach.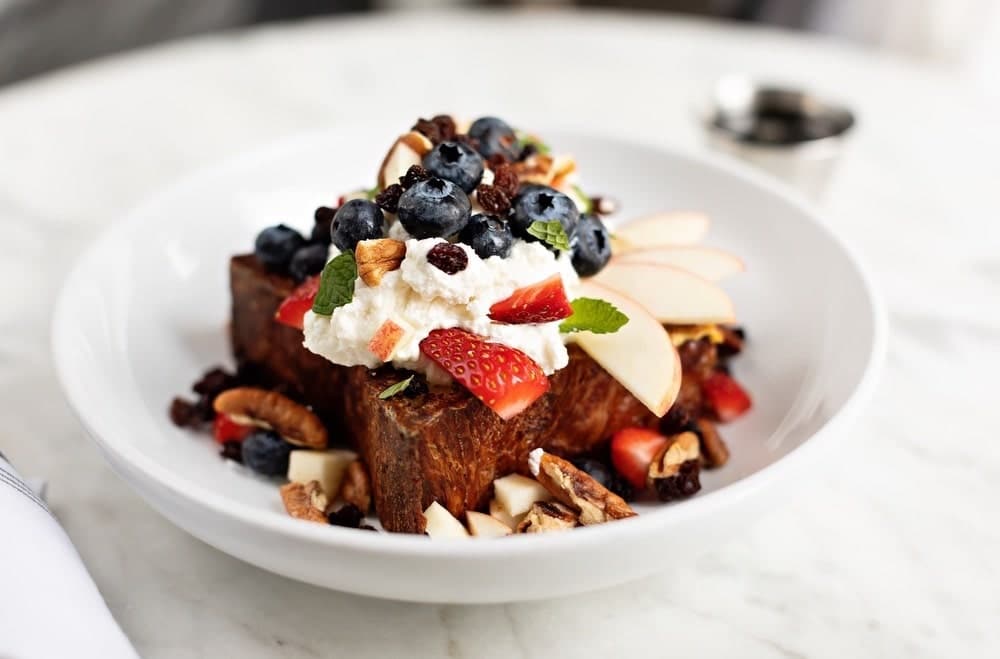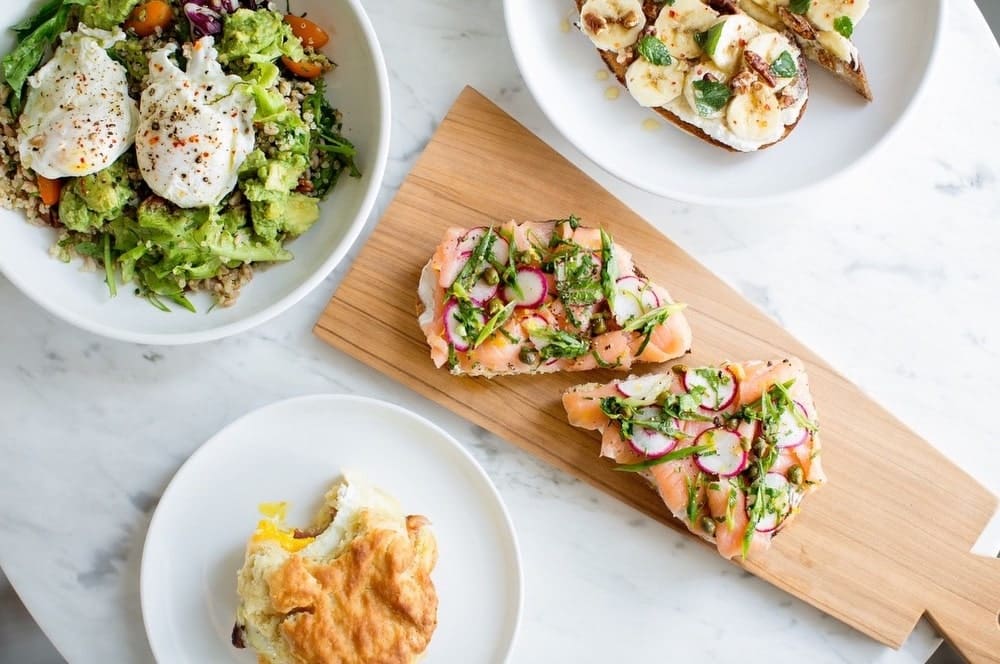 Geranium
Whether you try the crispy Jerusalem artichoke or another dish by Geranium's Chef Rasmus Kofoed, it's sure to be a work of art.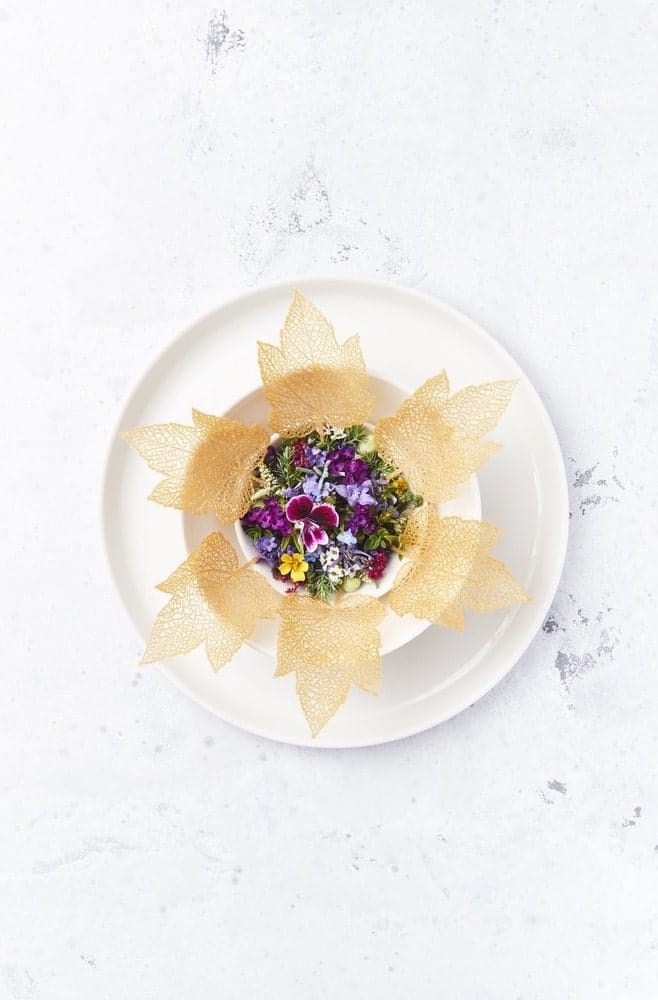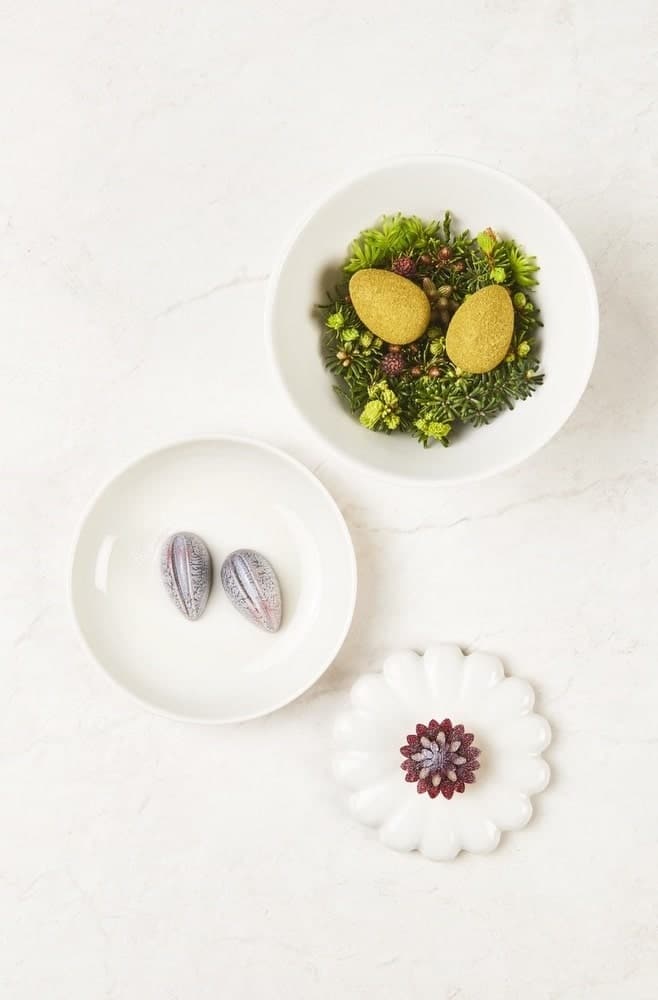 Cosme
The Desert Bloom cocktail at Cosme lives up to its name.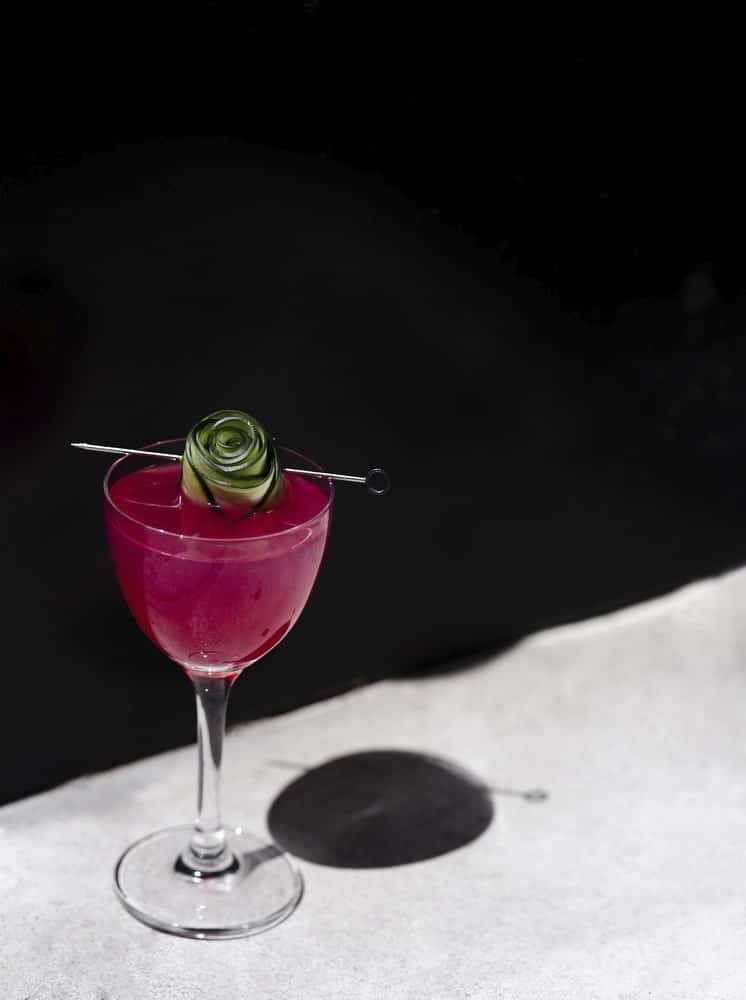 Disfrutar
St. George is a local holiday in Catalonia, and the traditional celebration involves male lovers giving roses to the lady. This solid cocktail was created in 2016 to honor that tradition.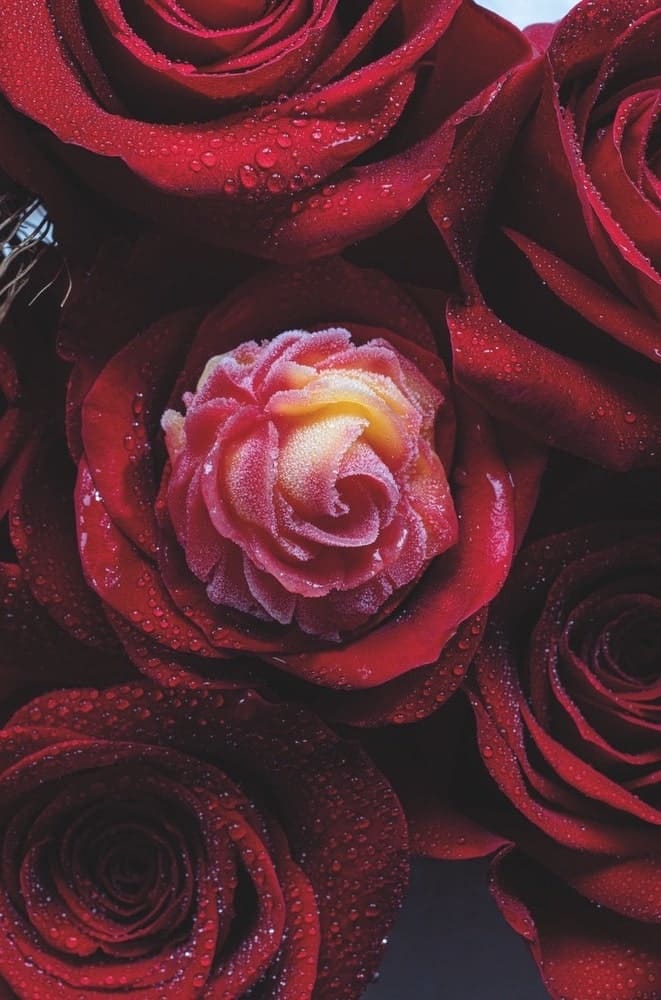 Hof van Cleve
Discover fruits de mer like no other at Hof van Cleve, featuring squid with white beans, chorizo, and garlic (below) and North Sea crab with avocado, tomato, and basil (upper).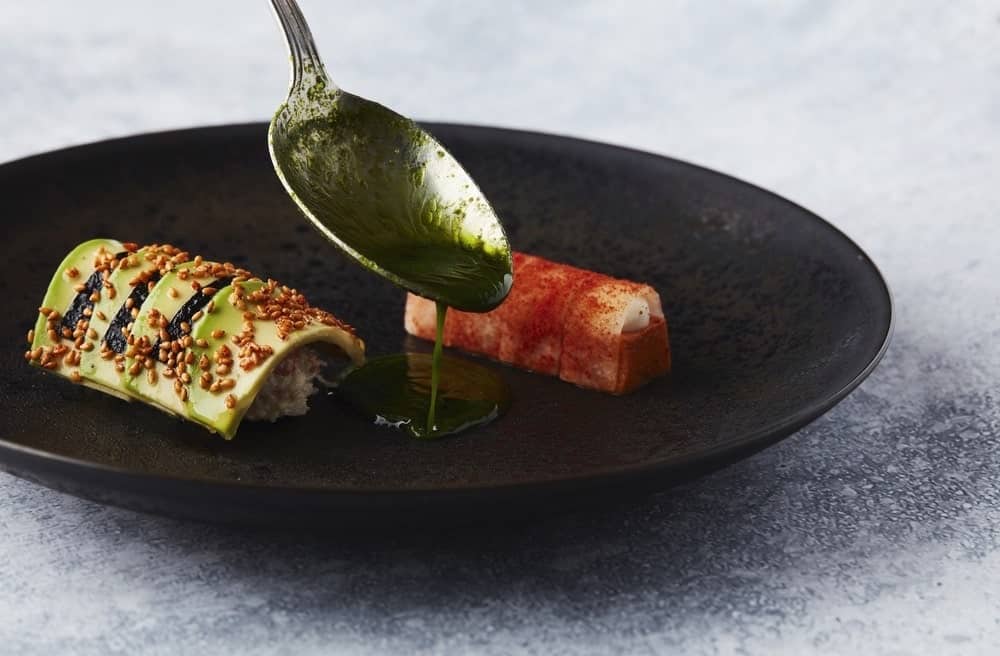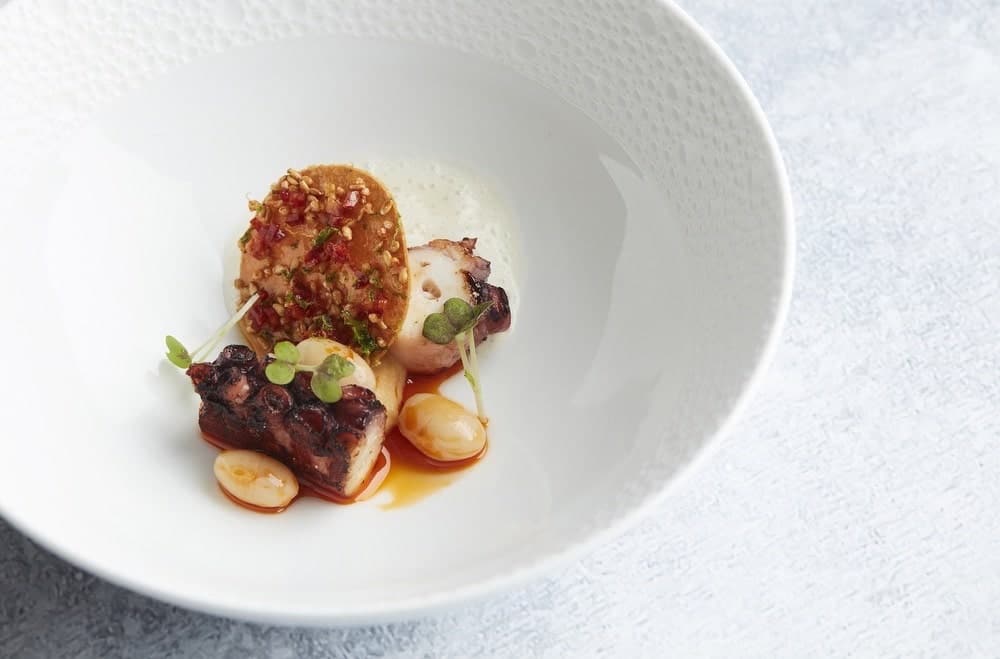 Atelier Crenn
Onion and pearls with cauliflower ice cream, snail caviar, and buckwheat crêpe might sound odd, but give it a chance!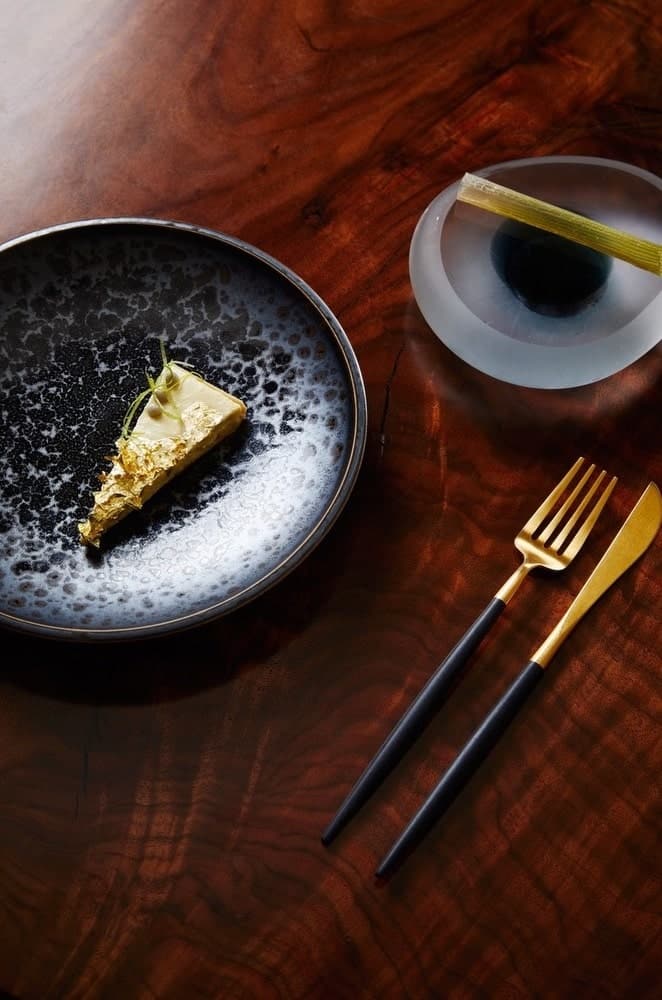 LEO
LEO offers a journey through the biocultural richness of ethnic territories in Colombia through food and drink.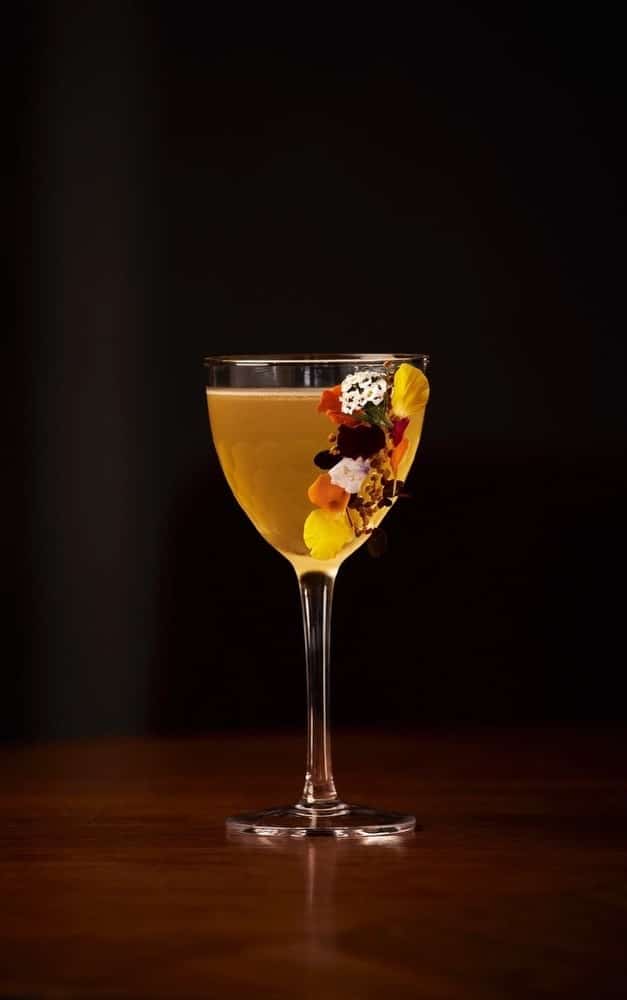 The French Laundry
Get a taste of the old country with Chanterelles à la Grecque with Jacobsen Orchard figs at The French Laundry by Chef Thomas Keller.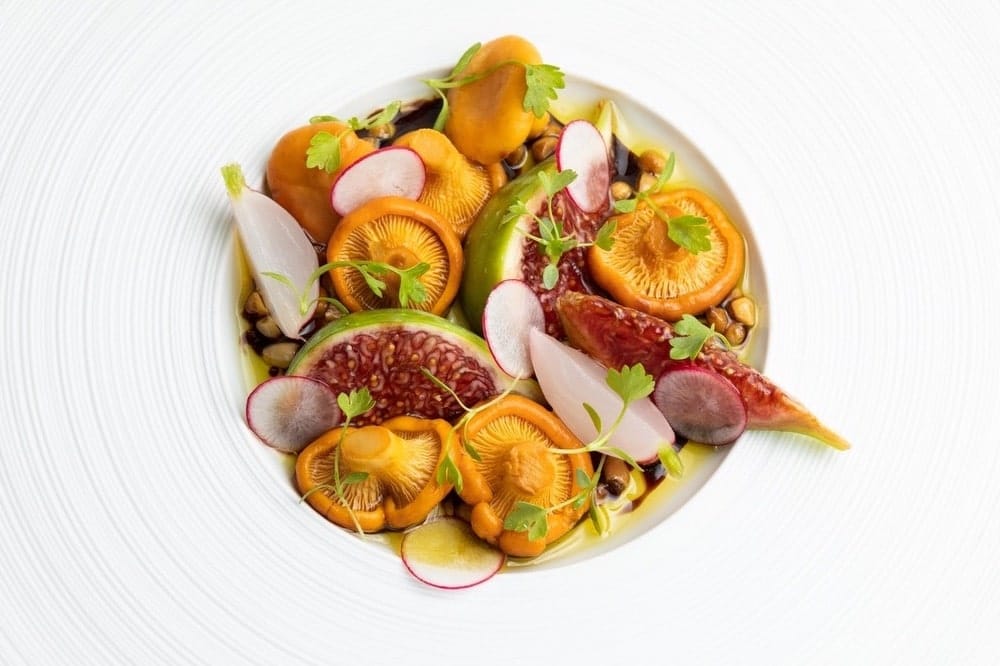 SingleThread Farms, Restaurant & Inn
The Smoked Black Cod Ibushi Gin from SingleThread brings together flavors of the West Coast and a traditional Japanese smoking technique.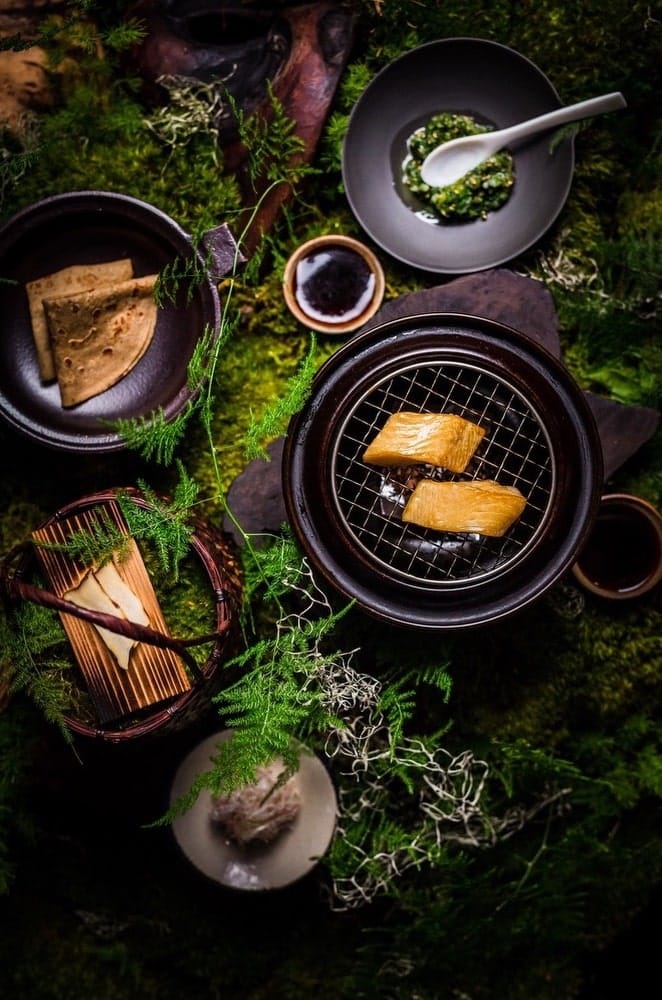 ARTICLE CATEGORIES