By Tori Phelps | 
Photography by Clyde Butcher
In the war against environmental degradation, a celebrated shutterbug uses his camera as the ultimate weapon.
Acclaimed nature photographer Clyde Butcher hopes his pictures don't end up in a museum—at least, not as part of an exhibit on extinct ecosystems. He is privy to some of the nation's most spectacular biological phenomena through a storied career spent capturing everything from California's redwood forests to Florida's Big Cypress National Preserve and now finds it impossible to simply take pictures. So he's decided to take a stand. And while doing so, he'll continue to show the world exactly what he's fighting for.
For Butcher, a California native, Mother Nature and photos have gone hand in hand since he was nine years old. That was the summer his parents bought him a camera to document the family's trip to several national parks. Photography wasn't something he considered as a career, though; instead, he pursued architecture at California Polytechnic State University at San Luis Obispo. There was only one problem: he couldn't draw well enough to illustrate his designs accurately. The resourceful college student built a simple but serviceable pinhole camera in hopes that it would help convey his architectural ideas.
It did.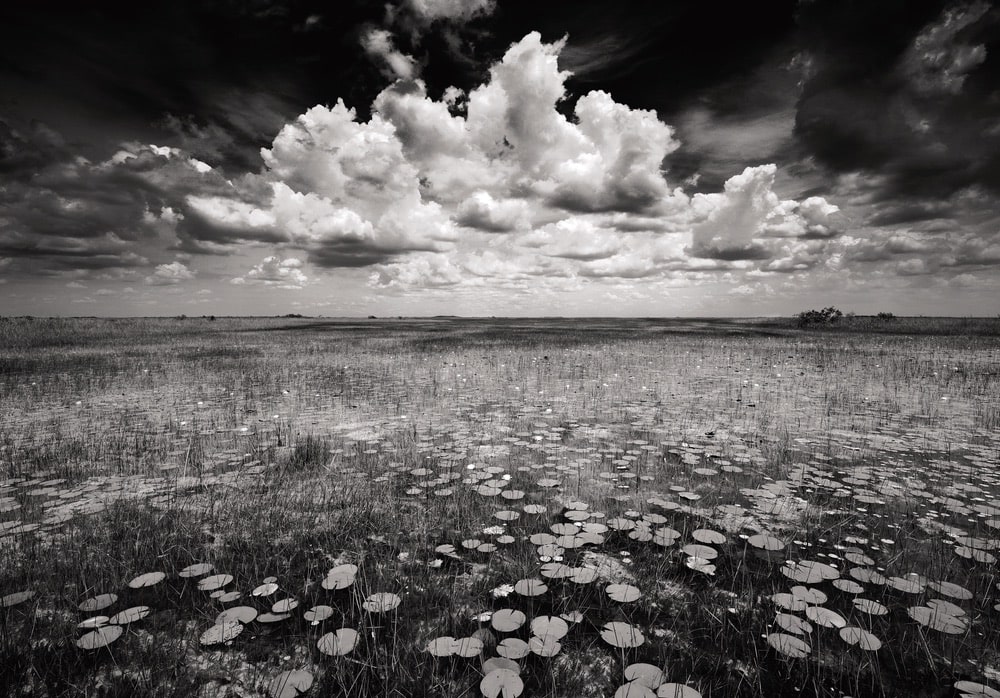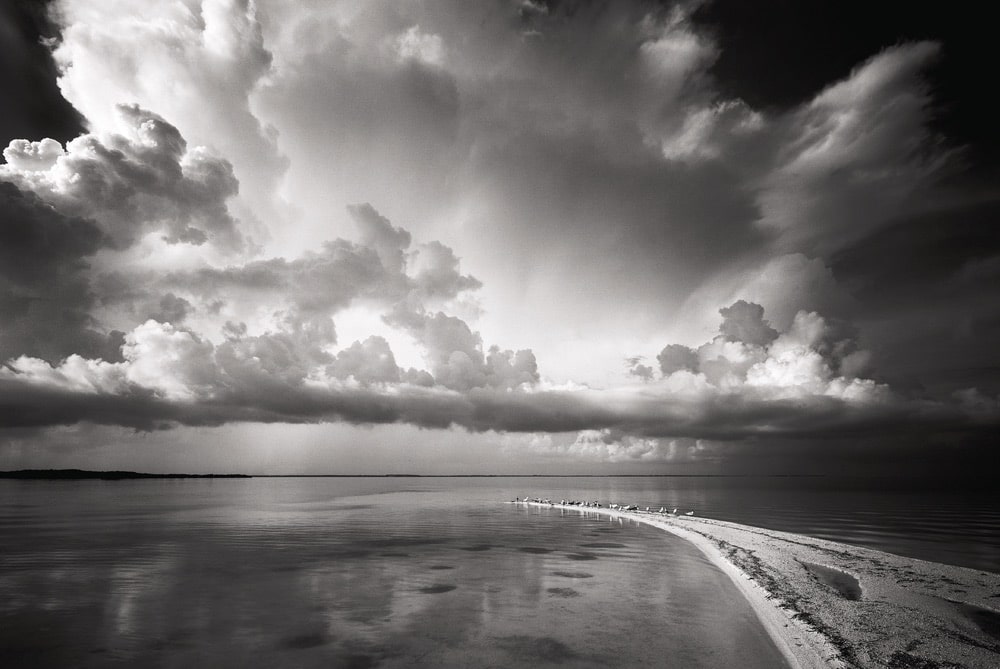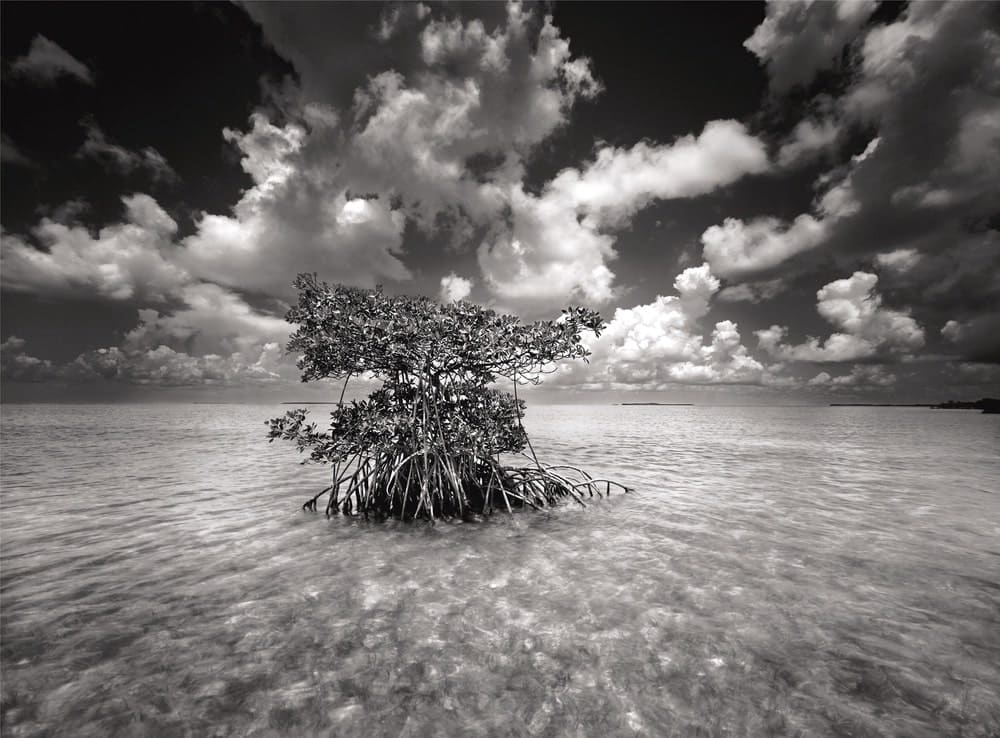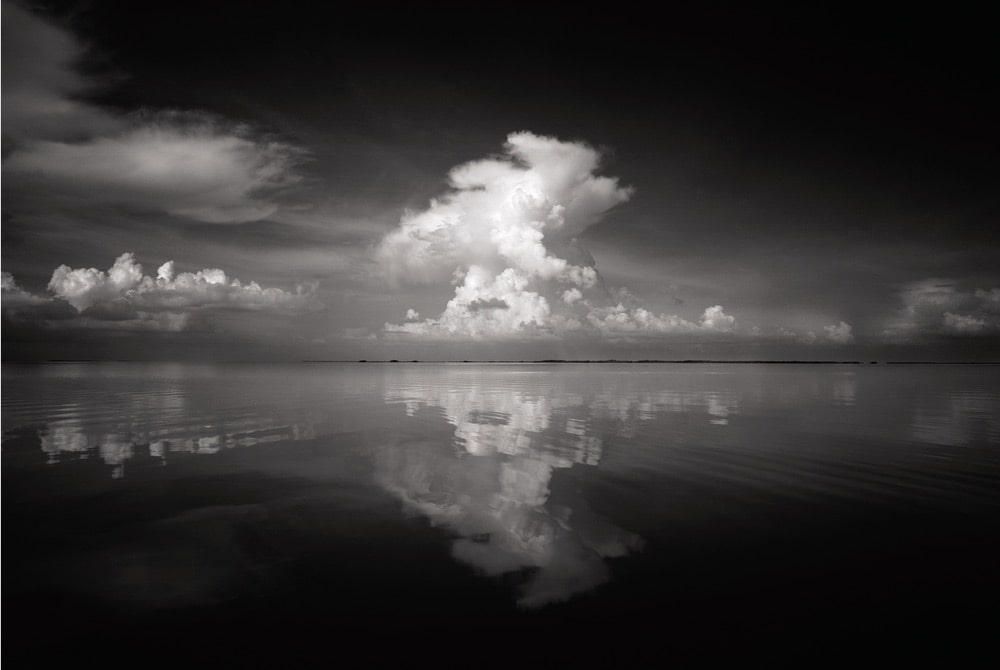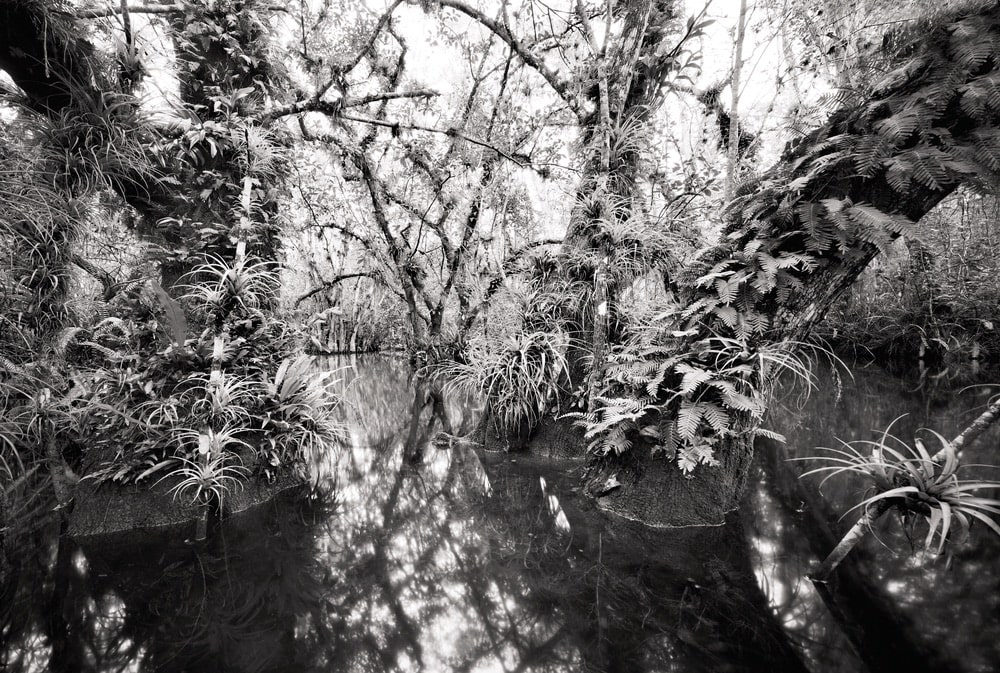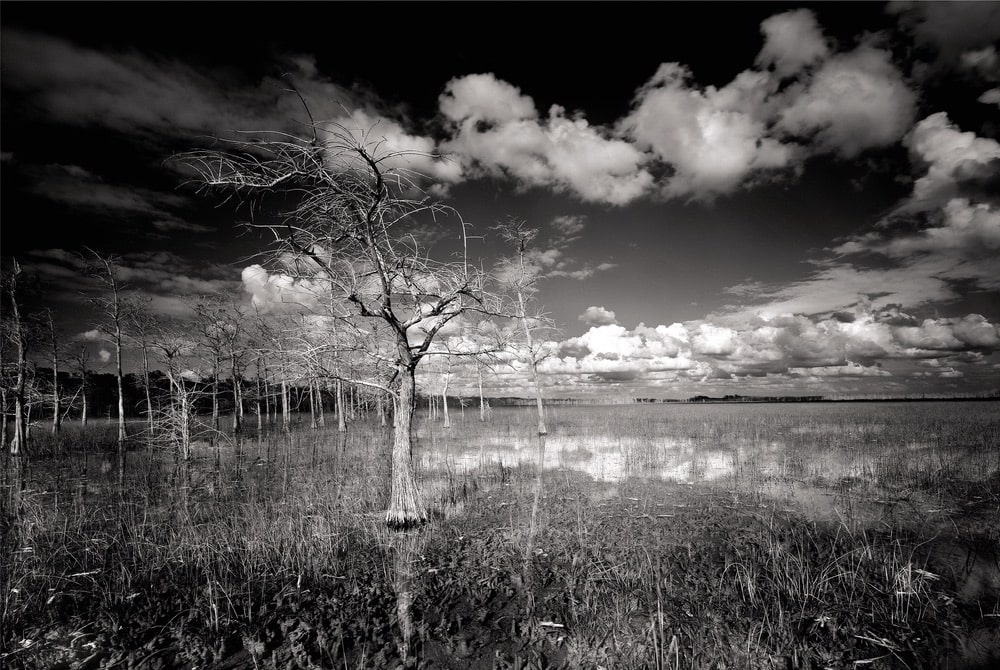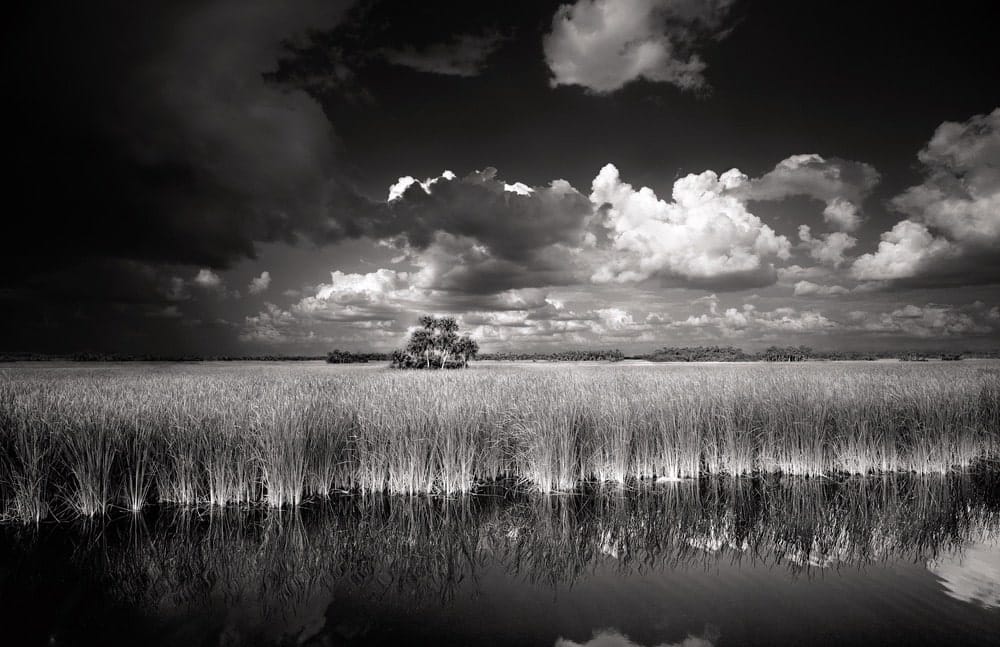 After graduation, he got a job working for noted architect William Pereira in Los Angeles, but an economic downturn practically eliminated the area's architecture and construction jobs—the only two things he knew. With a wife and two small children to support, he needed money fast. Luckily, a friend who'd seen Butcher's black-and-white images suggested he try to sell the photos at a local art festival. "I made more money that weekend than I did in an entire week as an architect," he recalls.
Soon afterward, he launched a wildly successful company with partner Peter Gates to supply decor photos—which Butcher conceded to produce in full color to match the era's avocado and gold hues—to customers like J. C. Penney and Montgomery Ward. But seven-day workweeks and sky-high stress levels were killing his marriage, and he was tired of photographing images based on what customers wanted.
Butcher sold the business, and the family celebrated by trailering a boat from California to Florida. His wife, Niki, also a California native, wasn't interested in moving to Florida full-time, but she agreed to an extended vacation. And then they both fell in love with the state.
Clyde escaped to nature in search of solace, returning to the comfort of the black-and-white photography he had always loved but given up in the name of salability.
Still wild about nature—and always conditioned to think about what would sell—Butcher started photographing Florida beaches. The photographs proved popular, but beaches didn't satisfy his soul the way a millennia-old redwood or towering saguaro cactus did. Luckily, his wife dragged him to Tom Gaskins' Cypress Knee Museum in Glades County. While Niki explored the treasures inside, Mr. Gaskins invited Butcher out back, where a rickety boardwalk led to a dense cypress swamp. "I stood there looking out over the swamp, and the same primeval feeling came over me as when I was in the redwood forest," Butcher says. "Later, I learned the cypress tree and the redwood are related."
He began venturing out to Big Cypress National Preserve, first with his close friend Oscar Thompson and then on his own. Thompson's passion for the Everglades was contagious, and Butcher soon developed the same zeal for the ecosystem. His photos, though, weren't up to his usual standards. Because the subject matter along the Eastern Seaboard seems to be more about the biology of the place rather than the geology—as compared to what he was accustomed to shooting out West—Butcher initially ended up with lifeless pictures that looked like "just a bunch of leaves," he admits. He had to relearn composition as it applied to biological subjects.
He did, of course, because that's what he does. When a problem arises, Butcher builds a solution, whether it's a makeshift pinhole camera or a forty-by-sixty-inch vertical washer to accommodate the mural-sized silver gelatin prints for which he's famous.
With his biological images now springing to life on film, he was enjoying a new creative spark and a revitalized family life. But it all came crashing down when his seventeen-year-old son, Ted, was killed by a drunk driver. Each of the Butchers grieved in his or her own way. Clyde escaped to nature in search of solace, returning to the comfort of the black-and-white photography he had always loved but given up in the name of salability. "I decided life was too short not to do what was in my heart," he shares. "I didn't really care if it sold or not."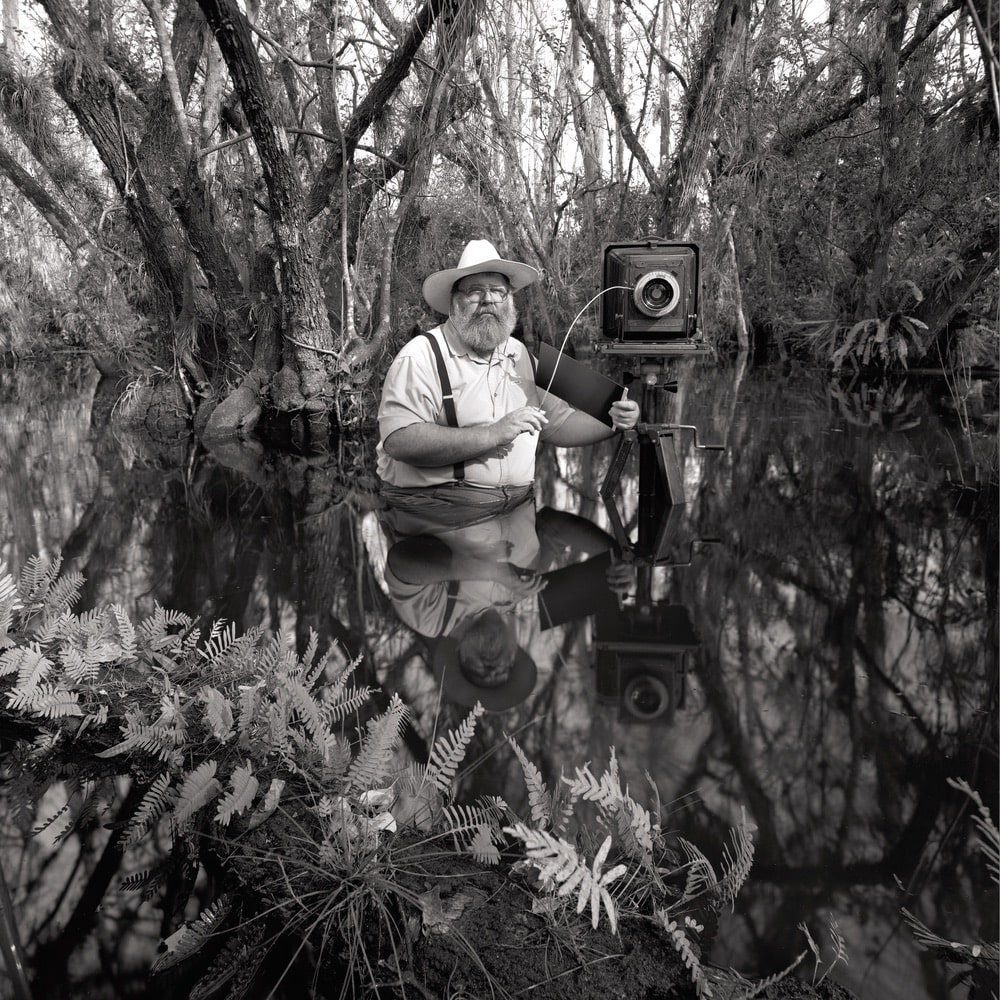 His wife, a talented artist in her own right, was doing well with her work, so the family had some financial wiggle room. He soon found, however, that his heart had led him in the right direction. The black-and-white work, which Butcher says focuses viewers on the entire image rather than on a specific color, was in such high demand that he and Niki decided to invest in a gallery.
Today, they have three Florida galleries—in Ochopee, Venice, and Sarasota—each a two-toned wonderland for fans of nature and fine art. Big Cypress Gallery in Ochopee offers more than a substantial collection of Butcher's photos, however. Located on thirteen acres in the Everglades, the gallery is surrounded by national park wetlands and cypress strands; clients can book eco tours or photo safari swamp walks and even stay in an on-site vacation cottage.
The opportunities expose guests to a worldview that has come to define Butcher as an artist and a human. Both he and Niki have been environmentally conscious from an early age, and their concern for Florida, in particular, escalated as they traveled around the state. They joined a movement to help educate locals about the dangers of losing the Everglades, with Butcher using his photography as a teaching tool. "The majority of people who live here have never ventured into Florida's environment," he says. "I wanted to show them the beauty with the hope they would fall in love with it and save it."
"The majority of people who live here have never ventured into Florida's environment," he says. "I wanted to show them the beauty with the hope they would fall in love with it and save it."
That beauty, he maintains, is threatened by toxic red tides along the coasts and in the Saint Johns River, widespread water pollution, rapid depletion of springs and aquifers, and deforestation to make way for Florida's influx of residents.
And he hasn't even gotten to global warming yet.
As a coastal state, Florida is already feeling the impacts of climate change, and it's getting worse by the day. Instead of setting a positive example for other states, Butcher fears Florida is demonstrating what not to do. While crediting former governor Bush for his efforts on western Everglades water restoration and helping clean up the Kissimmee River and, by extension, Lake Okeechobee, Butcher says there's much left to tackle. He's hopeful that Governor DeSantis will make good on his ambitious water policies but encourages residents to get involved by rallying for conservation laws, approving a tax increase to address existing issues, and making green choices. For their part, the Butchers installed solar panels on their home and the vacation rentals at Big Cypress Gallery, and they drive an electric car.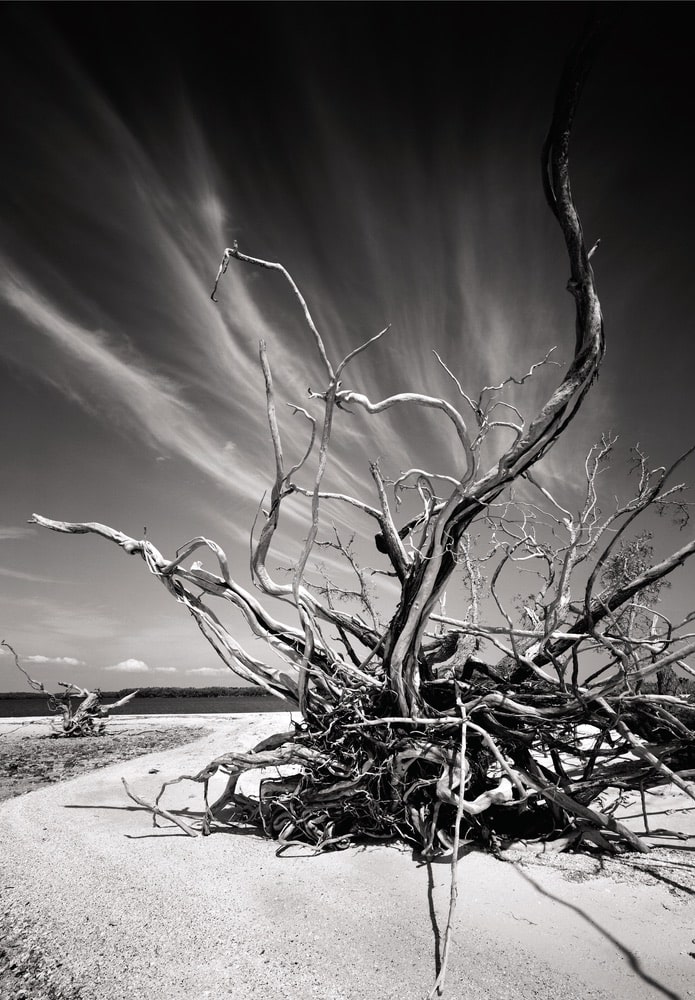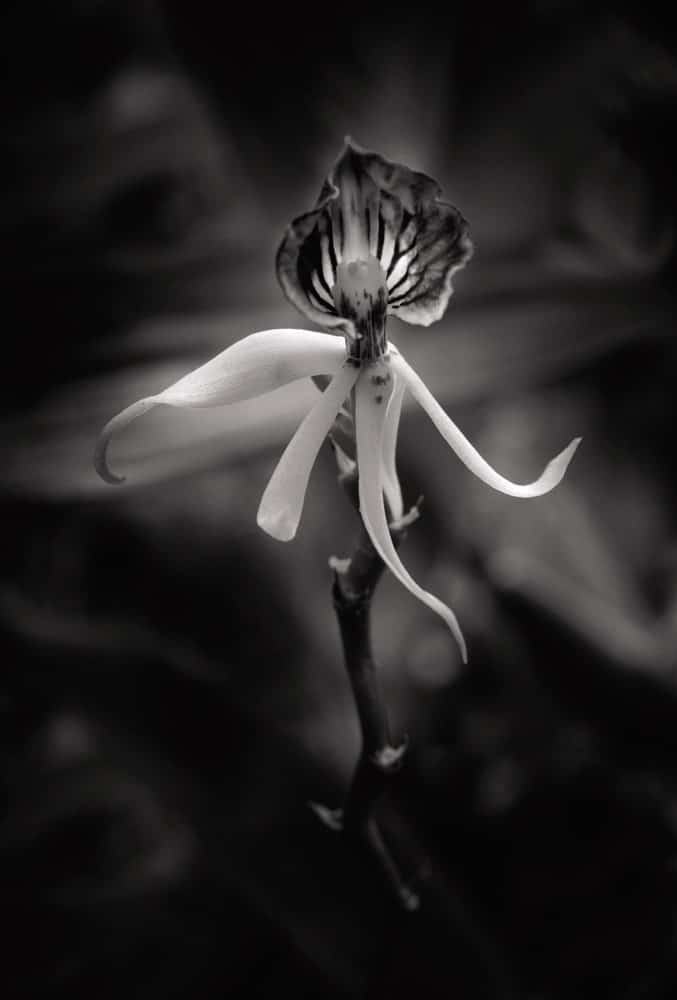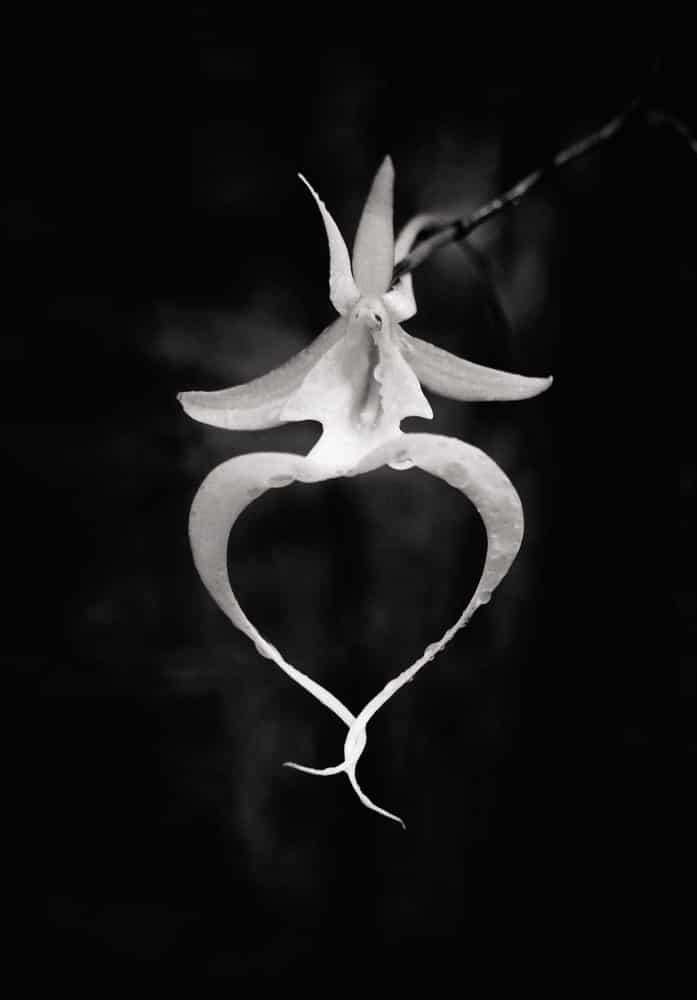 On the national level, Butcher is pleased with the new wilderness preservation legislation but says it doesn't counteract the current administration's cuts to the EPA and the Department of the Interior (National Parks), the elimination of tax credits for owners of electric vehicles, the opening up of previously protected lands to mining and oil, and other missteps.
Amid his tireless environmental efforts, Butcher remains devoted to his work behind the camera. His calendar is booked with high-profile events like the July opening of his America the Beautiful exhibit at the Yellowstone Art Museum and other shows and book signings surrounding his Cuba collection, which showcases images he captured as part of a United Nations conference for the sustainable habitat of mountain regions.
Like that of the iconic Ansel Adams, to whom he is frequently compared, Butcher's career is one for the history books. Among the highlights are meetings with world leaders (he even guided President Carter on a swamp walk), photographing historic events, and receiving the highest honors in his industry. But relationships—like with his two grandchildren, his daughter and son-in-law who've joined the family business, and his employees—are what mean the most along the way.
Butcher's relationship with the environment is also fundamental; that's why he hopes his photographs inspire people enough to ensure the scenes live on outside a frame. "This earth is a gift to us. It gives us life," he says. "We need to return the favor."
— V —
---
Visit ClydeButcher.com to view more of his work and to learn more about upcoming exhibitions.
Tori Phelps has been a writer and editor for nearly twenty years. A publishing industry veteran and longtime VIE collaborator, Phelps lives with three kids, two cats, and one husband in Charleston, South Carolina.
ARTICLE CATEGORIES