By Jordan Staggs | 
Photography courtesy of Christopher Kids
A child's room or playroom can be many things. It's a place to rest and sleep, read bedtime stories, play, learn, grow, and become independent as the child learns to dress or clean up without help. The private retreat is sacred, providing room to breathe and be oneself without fear of judgment or criticism. With a little imagination, a room becomes a jungle, a palace, a dance studio—with siblings, maybe even a wrestling ring. For children with special needs, be they due to physical or intellectual disabilities or chronic illness, a bedroom is just as important. Unfortunately, traditional setups or building styles might make that retreat challenging to navigate. That's where the team at Christopher Kids comes in.
Chris Reebals, the president and principal architect at Christopher Architecture & Interiors, founded Christopher Kids with a mission to help children with special needs by customizing bedrooms and other personal spaces that enhance their quality of life at home. From bedrooms and bunk rooms to tree houses, playrooms, bathrooms, and more, Christopher's skilled designers have joined forces for good to help children and their families.
Based in Birmingham, Alabama, the nonprofit's reach extends across the Southeast, serving children under twelve whose lives have been altered, whether by illness, impairment, or injury. "Through Christopher Kids, we are able to utilize our talent, passion, and expertise in design while giving back to children with exceptional stories," the organization's website states. The designers hope to make spaces more accessible and functional for the children they serve and create rooms with decor and elements that will foster imagination and fun. What better way to lift a child's spirits and encourage growth?
That's exactly what designer Madi Gurley and the rest of the Christopher team did for the nonprofit's first recipient. This summer, Christopher Kids partnered with Make-a-Wish Alabama to provide a new bedroom for Shameria, a young girl living with a neurological disorder that requires her to use a wheelchair and has other effects causing physical limitations. Shameria shares a bedroom with her sister, so it was a double dose of happiness as Christopher Kids got to work! They started with a site visit to the home so they could begin planning the redesign. "We needed to ensure that there was ample space for Shameria's wheelchair to move easily through the room, that the beds were at a low enough height for smooth transitioning, that there was plenty of storage, and that we added lots of pink and girly touches!" says the nonprofit's blog. "We left feeling so inspired and eager to start dreaming."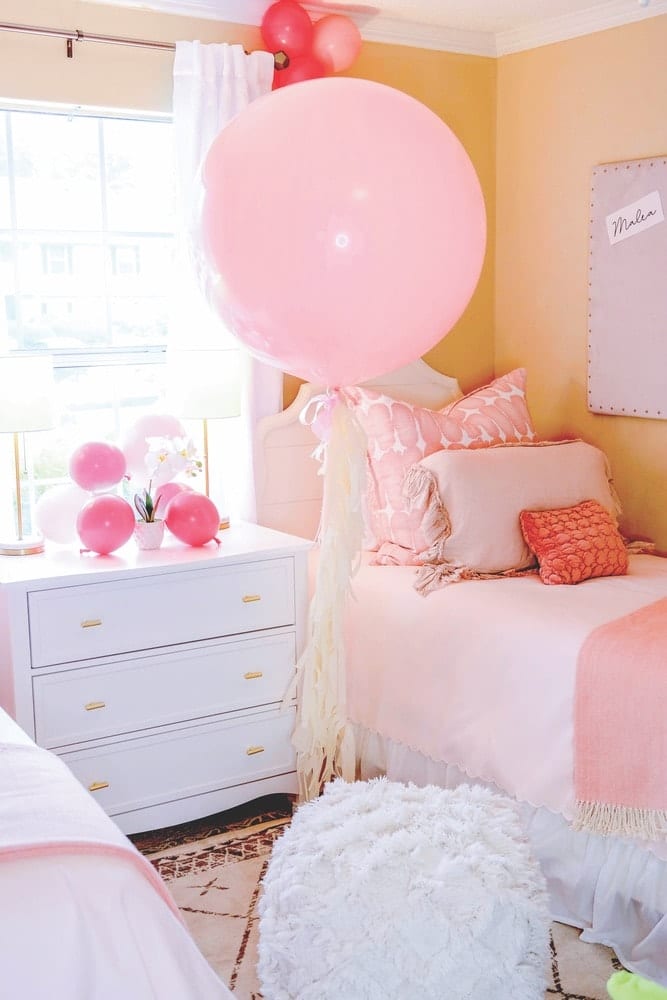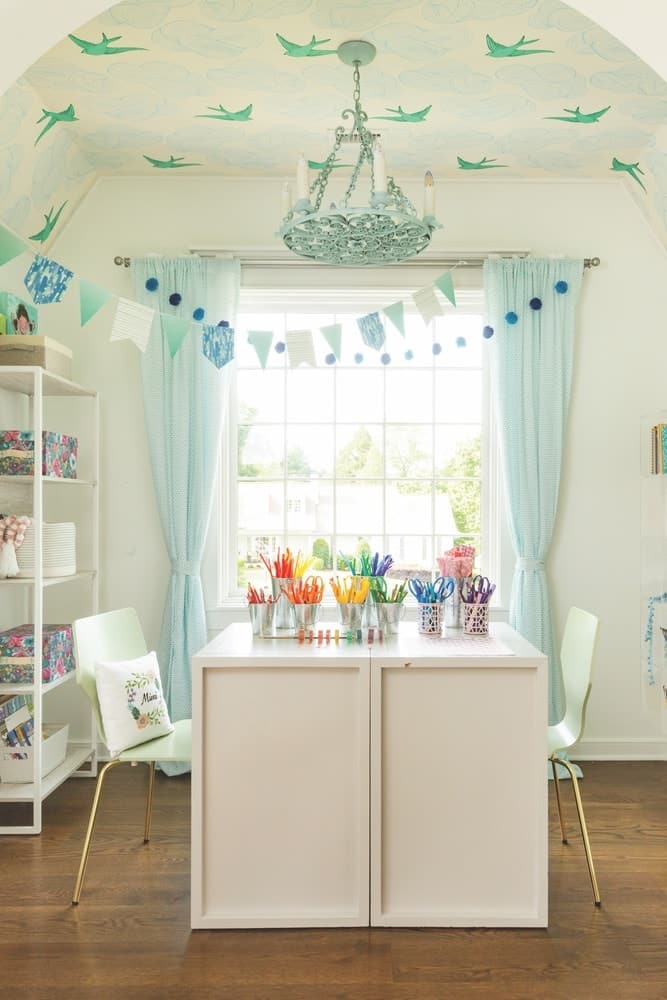 "The room is designed with space and function in mind," Christopher Kids continues. "In addition to the dresser, extra storage was a need and implemented with under-bed boxes and additional storage in the bedside chest and open shelving. A dorm-like layout of the room divides the space into two areas with large pinboards above the beds to provide each sister an area they can customize. The room was transformed and brightened by opening the window up, adding drapery, inserting an area rug, and using a mixture of whites and light pinks in the furnishings and bedding.​
"Our favorite parts of the room are the two gorgeous beds and the art. The scalloped edge of the bed frame pairs perfectly with the pink scalloped Matouk coverlet. All sheets, bedding, and pillows were generously donated by Suite Dreams in Mountain Brook Village. Their products are stunning and luxurious, and their staff is so friendly and ready to help! We love the way the bedding complements the custom pieces of Carrie Pittman art. Carrie was kind enough to donate her time and talents for these stunning paper pieces. The colors pull the room together and are such a calming focal point for the wall. The mattresses were generously provided by Ensley Fairfield Mattress Company to keep Shameria and her sister as comfortable as possible. We know the girls are loving their beautiful and cozy beds.
"Through Christopher Kids, we are able to utilize our talent, passion, and expertise in design while giving back to children with exceptional stories."
"When the furniture was assembled, the art was hung, and the beds were made, it was time for the reveal. The joy on Shameria's face after seeing her new room was a moment we will never forget. It's truly an indescribable feeling being able to provide a space that fosters so much happiness. The reveal was made even more special by the pink balloons donated by Party Pickup. They were the perfect celebratory touch and made the big moment really feel like a party!"
Christopher Kids has started planning its next design, this time for a young boy named Nolan, who recently finished two years of treatment and chemotherapy for leukemia. Nolan's father planned to renovate the family's basement just before they received their son's diagnosis; now that Nolan is home and ready to spend more time with his brother, Christopher Kids is helping with the renovation. "We have had the honor to meet with his family and work with them to design a space where Nolan and his brother, Sutton, can read, play, draw, and watch movies together," they wrote. "We have an amazing team of vendors coming together to make this room possible, and we cannot wait to see the space come to life."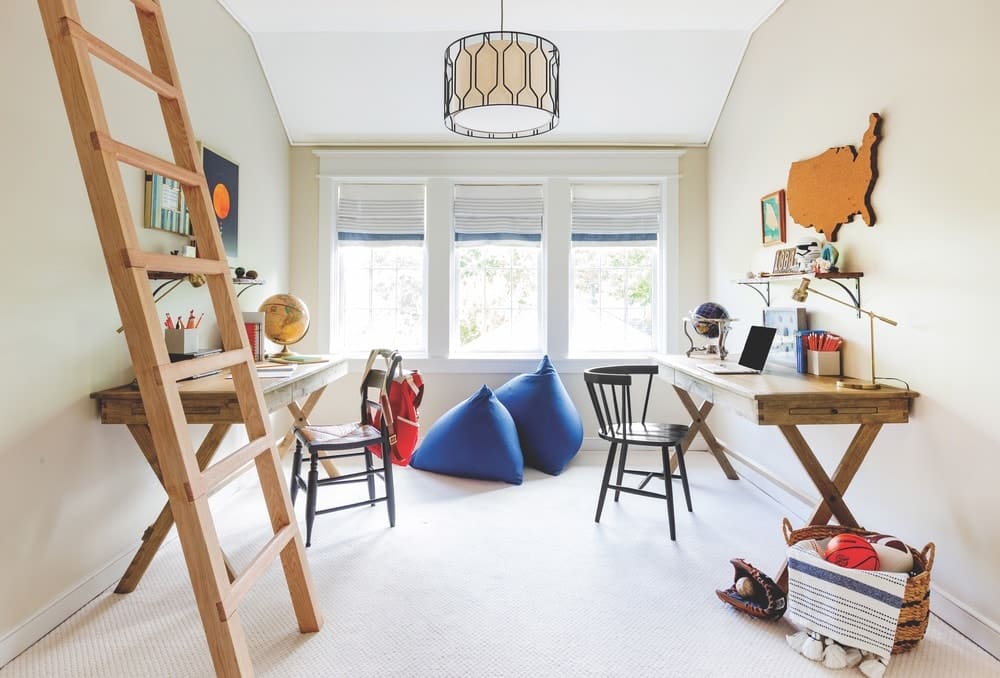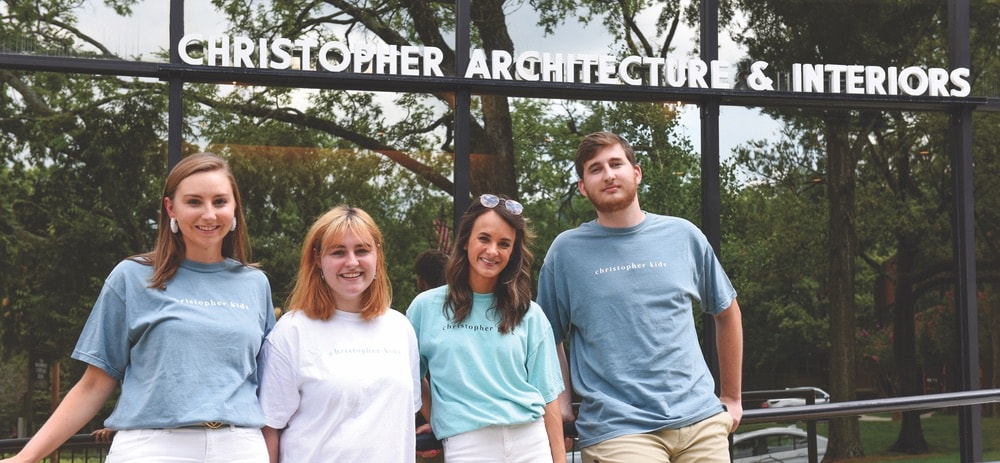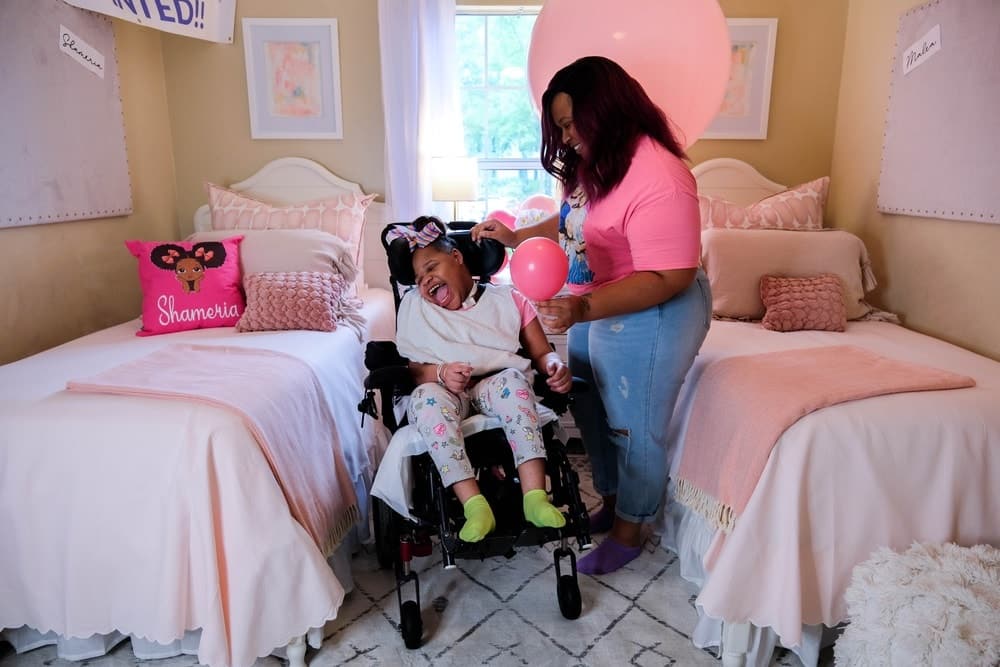 Stay tuned to the nonprofit's website and social media to see the big reveal of Nolan and Sutton's playroom coming this November. In the meantime, those wishing to help Christopher Kids provide new, functional, and beautiful spaces for children in need can do so by making donations online or visiting the organization's Amazon Wish List, where you can purchase items for their projects. Items will be sent directly to the Christopher Kids team.
We can't wait to see Nolan's new art and game room and more projects coming soon from the team at Christopher Kids!
— V —
---
Visit ChristopherKid.org or follow on Instagram @christopher.kids to see more photos and to learn how you can help spread the love.
ARTICLE CATEGORIES