Christie's Comes to 30-A
Photos by Tim Kramer Photography
When many people think of going to the beach, no doubt their minds drift back to childhood vacations spent with family on the coast or at the lake. For those living in the Southeast and other parts of the US, the Gulf of Mexico likely makes an appearance. The beach can be synonymous with those family moments playing in the sand, taking photos in front of shimmering water, and relaxing in the sun. Those are exactly the memories that real estate broker associate Adam Miller and his family recall from times spent visiting the Gulf Coast when he was growing up. At its core, the Millers' agency, Go To The Beach, is a family business. It was founded by Adam's father, Jon Miller, in the mid-1990s and has since blossomed into a thriving real estate and rental management firm specializing in properties along the scenic corridor of Highway 30-A in Northwest Florida.
Jon was a one-man show in the agency for nearly a decade until Adam joined as a realtor in 2009. Jon's wife, Judy, helped with managing some of the couple's properties as vacation rentals. Adam, who graduated with a degree in English and creative writing, had already been using his flair for storytelling and communication as a realtor for a larger firm in Lawrence, Kansas, before moving to the Gulf Coast. His brother-in-law, Jimmy McCracken, joined Go To The Beach in 2017 and grew to become the vacation rental expert behind Benchmark Management, the real estate agency's sister brand.
We sat down with Jon and Adam and their team to discuss the early days of Go To The Beach, their brand's recent affiliation with the renowned Christie's International Real Estate, the future of the company and the industry as a whole, and more: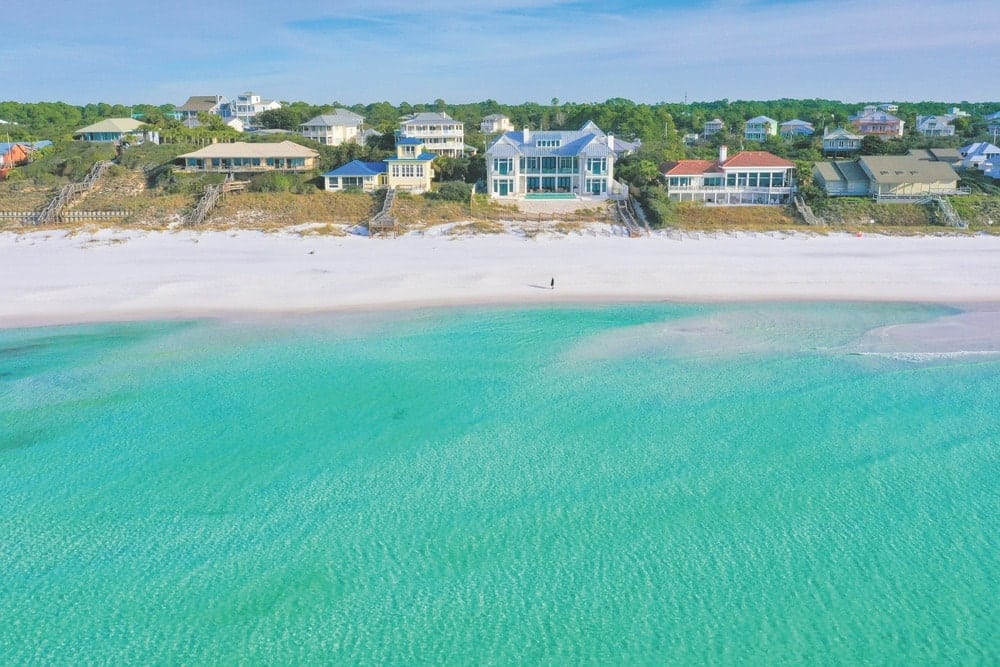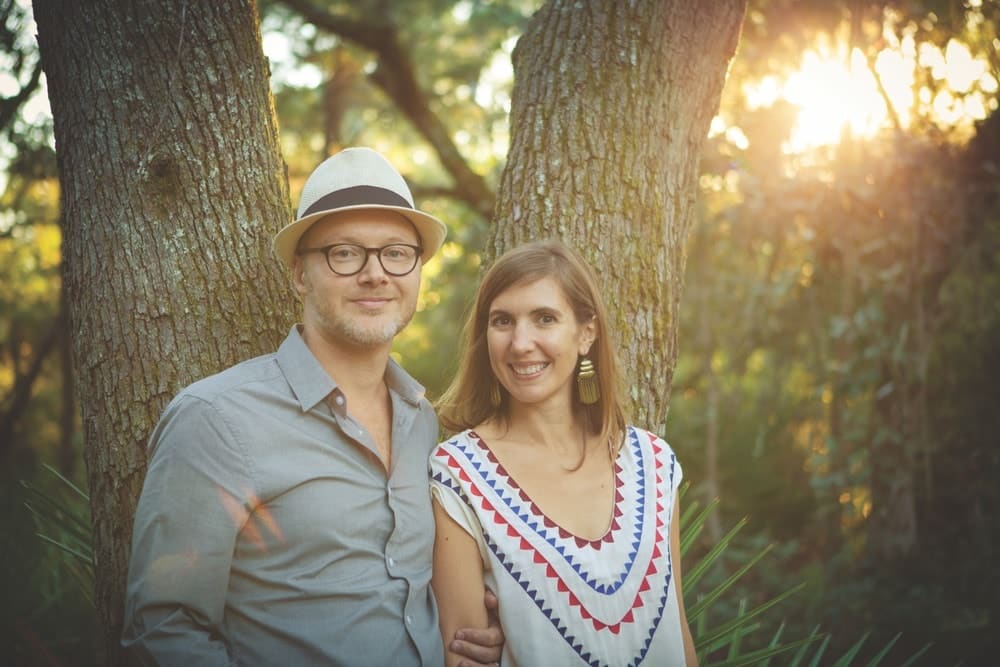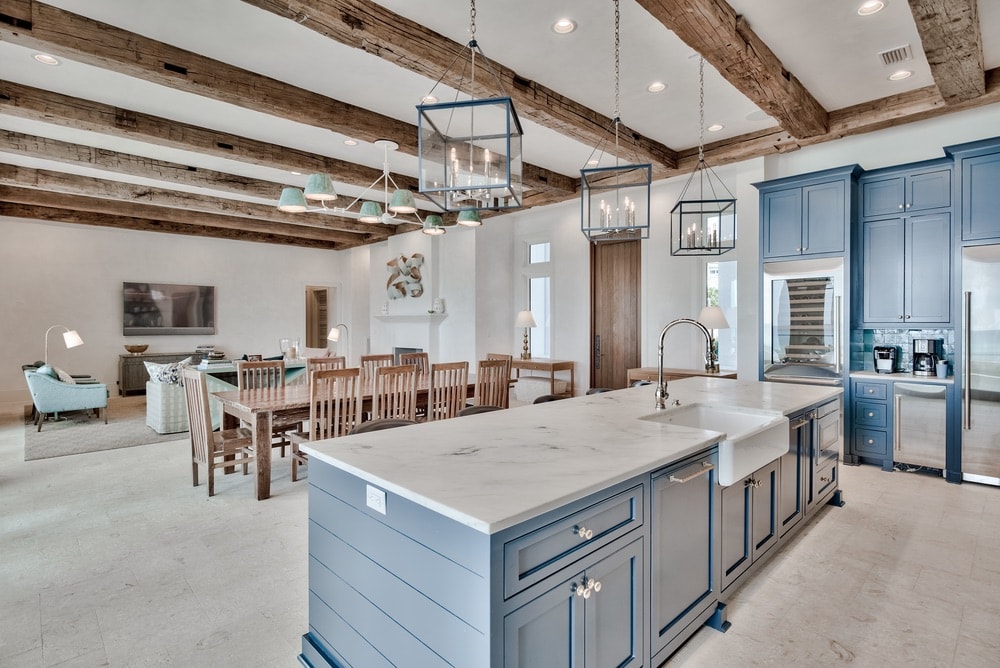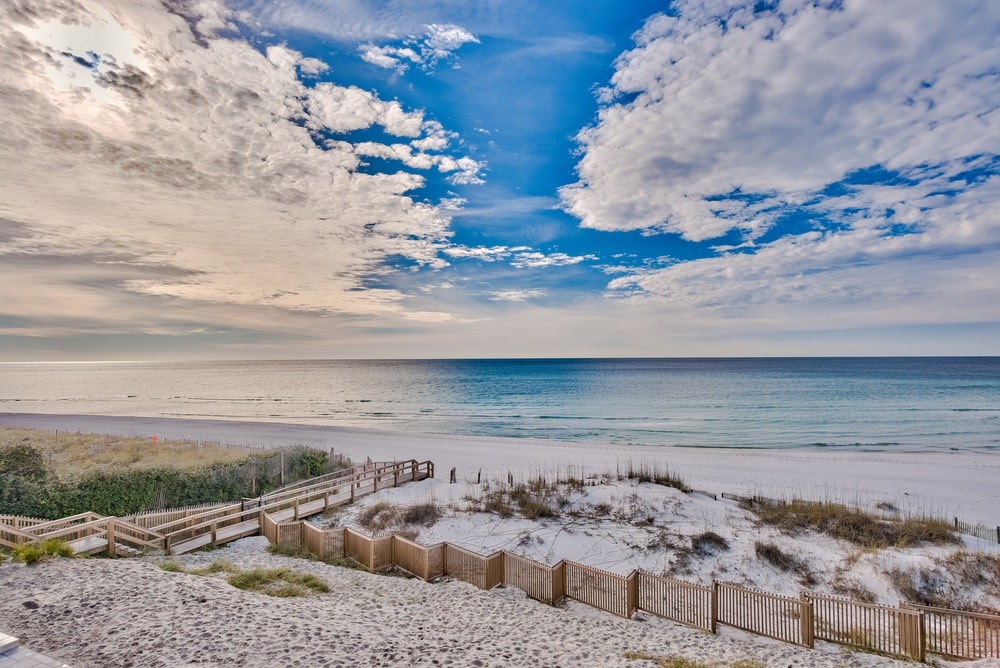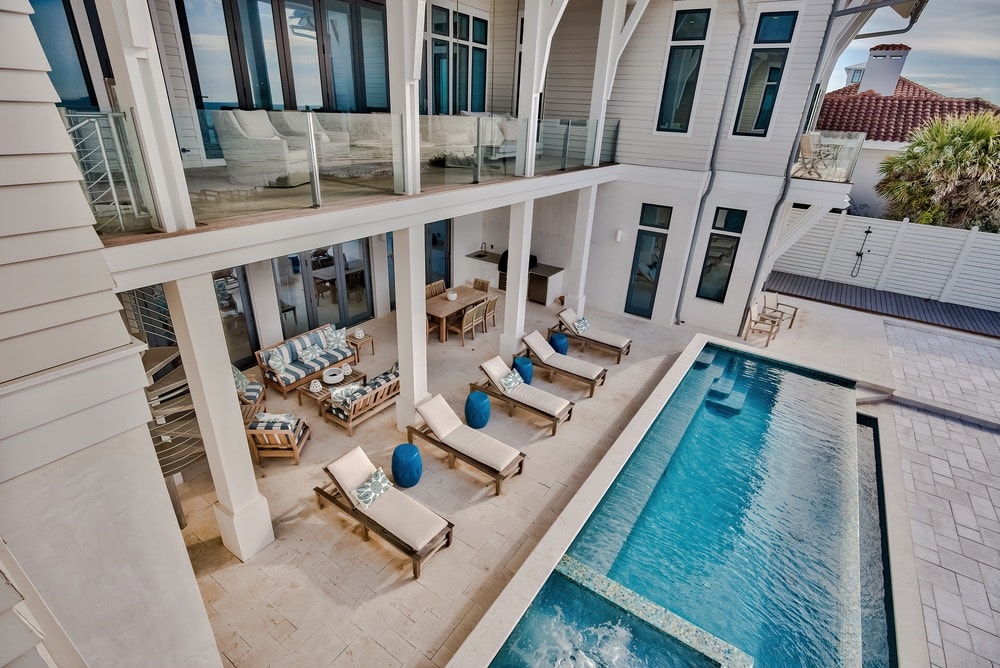 VIE: Can you tell us the background story and what the strategy has been for growing the business over the past twenty years on 30-A and beyond, from Pensacola to Saint George Island?
Adam Miller: My dad, Jon, had a knack for helping others follow his model of purchasing investment property with high vacation-rental potential, He would either guide these people to self-manage these properties as he did, or he would recommend rental companies he trusted. I don't think he ever had the desire to do more than provide for those close to him and create the opportunity to spend time with family at the beach. If I am correct in this, he succeeded and then some!
As other luxury real estate companies were arising on 30-A, we continued as a small boutique with just a few agents. It wasn't until the prospect of becoming a Christie's affiliate entered our lives that we decided to work toward a growth model. We plan to grow organically but with intention. Most of the other luxury real estate companies in the area have gotten quite large. We respect them and believe all of us can be successful, but we realize that the very large model isn't our way. We hope to focus on agents we can connect with, as well as those that will connect with the Christie's brand and use it effectively. We would love to grow to a medium-sized group of agents in our area with success across the board and at the same time begin to grow laterally toward the two 'Colas—Pensacola and Apalachicola.
Jon Miller: In the beginning, in 1995, Go To The Beach was a second-home location where my wife, Judy, and I could vacation from Saint Louis. It evolved into an income-producing property and vacation getaway for our family. Thanks to its success, we continued to buy more homes along 30-A and rent them out, which evolved into a business when I got my Florida real estate license. We eventually had to decide between running a men's clothing business in Saint Louis and transitioning to the real estate business, which had evolved over the years. After driving back and forth from Saint Louis to the beach eleven times one year, the decision was made to make the beach our home and business.
Having worked in a family-owned business, which started in Saint Louis in 1922, I knew I wanted to make Go To The Beach the new family business for the next generation. I guess it is called "paying it forward." My family had supported and helped me in Saint Louis, and it was my turn to help my family at the beach. Christie's now gives us the opportunity to still be a family business but with the Christie's "family" also supporting us and helping us grow.
"I am impressed with Christie's synergy between art and property—the way the brand cross-pollinates both into one powerful platform for luxury buyers."
VIE: Christie's International Real Estate is a division of the world-famous Christie's auction house. How does this affiliation set Go To The Beach apart from other brokerages in the Northwest Florida area and allow your brand to collaborate with the auction house?
Adam: I was so excited when Rick Moeser, the executive director at Christie's International Real Estate, called us and said we were "it." They had considered us alongside one other local company as a possible affiliate, so it's something we will never take for granted. I'm a big fan of tradition and culture, and I love knowing that Christie's has such deep historical roots. I also visited Twenty Rockefeller Plaza and toured the art auction house and prestigious real estate showroom. It helped solidify that we were becoming part of something bigger.
I am impressed with Christie's synergy between art and property—the way the brand cross-pollinates both into one powerful platform for luxury buyers. Enter 20 Rock with interest in purchasing one of David Gilmour's guitars or a piece from George Michael's art collection, and you'll walk right by the glass-walled real estate showroom with gallery cards of beautiful properties and an enormous panoramic screen presenting a video montage of multimillion-dollar properties in the lobby. It's a place where the finest pieces of art and the finest properties display together harmoniously. It's exciting to know we are now part of this, and some of our great listings will be unveiled to the world's luxury buyers in such profound ways.
A brand like Christie's, which has thrived for over 250 years, is steeped in tradition. I think while we were being vetted, the company liked that we were family owned and had roots settled in. I think they liked that Jon's niche was investment properties and that he co-owned Benchmark Management. I think they liked that I was his son, and I was determined to make the affiliation happen. I think they also liked that my incredibly hardworking brother-in-law, Jimmy McCracken, was by my side in real estate while also transforming into a vacation management expert under Jon's wing. We offer a multigenerational perspective on business and management.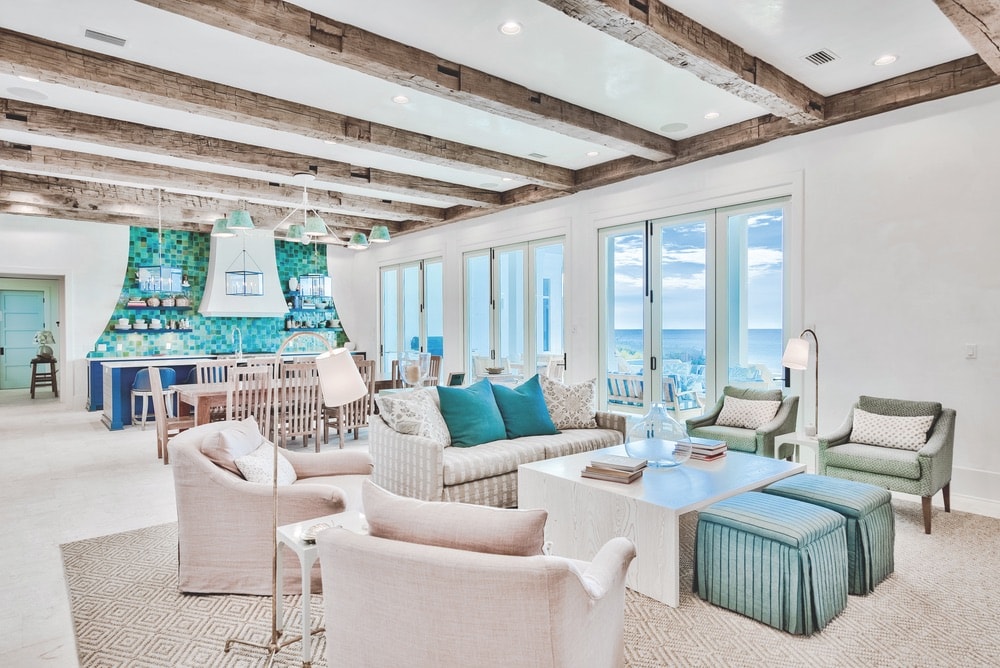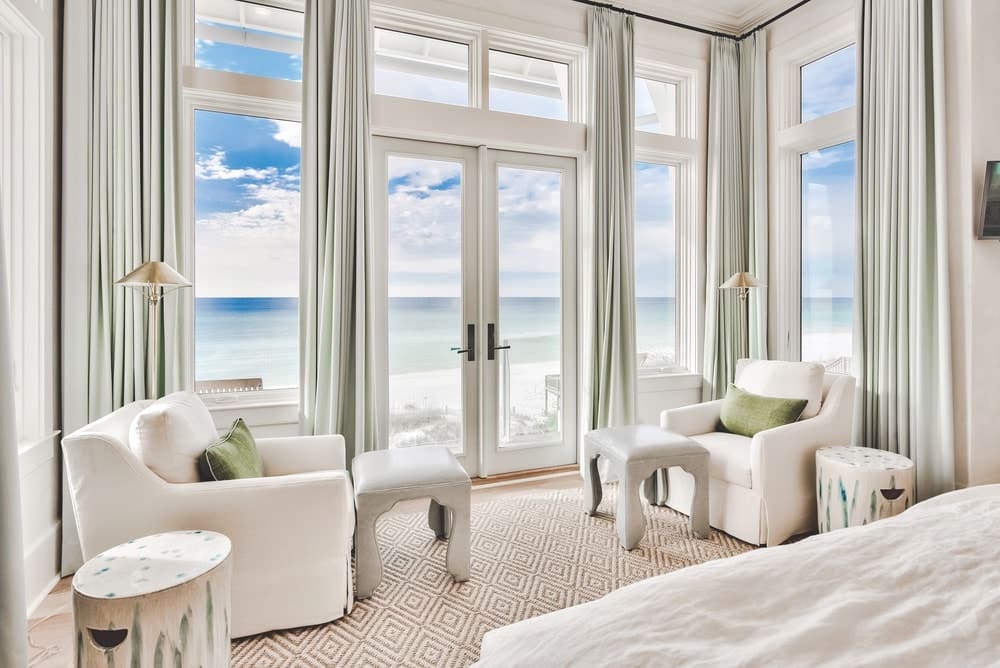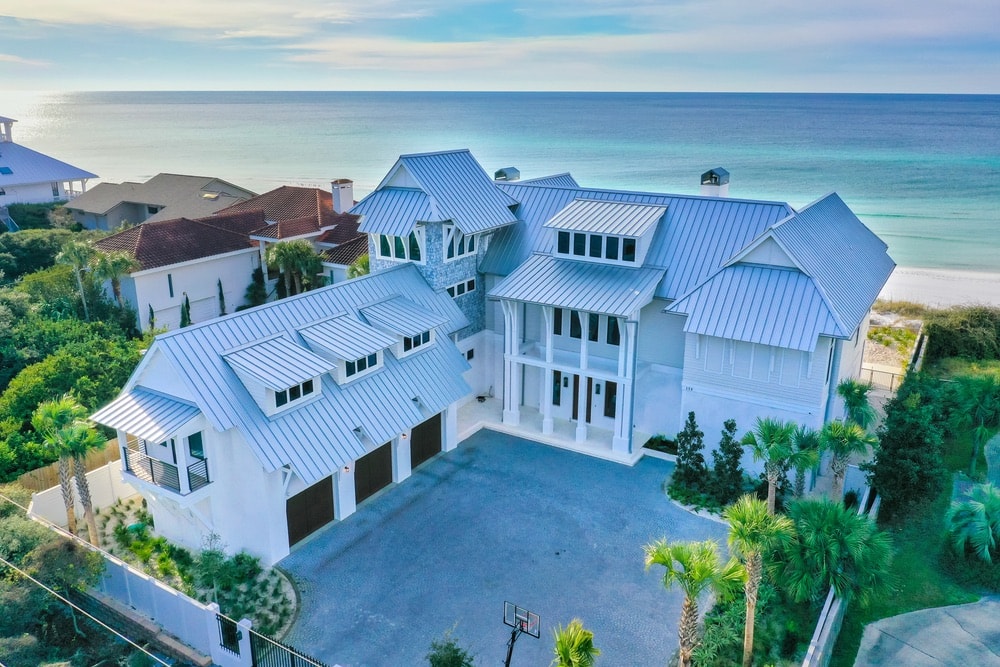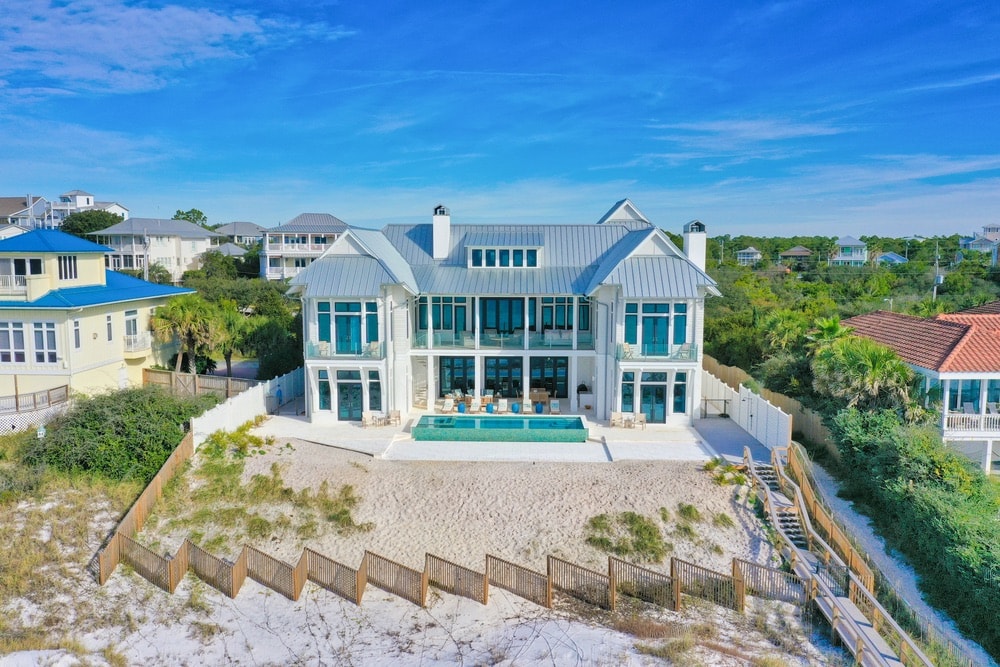 VIE: Tell us a little about the opportunities for your real estate clients through Christie's, whether it be marketing in their luxury real estate magazine or gaining exposure in feeder markets through your partnership with other Christie's brokerages around the US.
Adam: We really are just in our first year as an affiliate. Unlike others, we aren't a franchise. We are so fortunate to have a regional head like Rick, who has been in the business for thirty years, lives in Florida, knows the market, and is highly accessible to us by phone.
Being an affiliate means we are still us. We're still Go To The Beach, but now we have experts in corporate offices like New York, Los Angeles, London, Hong Kong, and Moscow helping us to share our million-dollar-plus properties in creative and beautiful ways.
Christie's International Real Estate Magazine has a vast reach and a tradition of elegance. Every affiliate is included inside its pages. It's a true display of Christie's most current property collection; it also displays ads from strategic partners, including many of the world's most iconic brands, such as Gucci, Ferrari, and Rolls-Royce.
When meeting with the corporate office, they see each of us affiliates as unique market experts in each of our areas. It is like they are family, looking out for us and promoting us far and wide. They care about our local identity, yet they know how the brand of Christie's can transform us and our businesses.
"Newly constructed in 2019 with ten bedrooms, nine full baths, and four half baths, the home is the perfect place to gather with family and friends. Outdoor living areas include expansive balconies on two levels, an outdoor kitchen, an infinity-edge pool, and a spa."
VIE: You currently have listed a stunning $12.5 million residence on the beach just off Scenic Highway 30-A, under the Stroop Group with Martha and Mark Stroop as the realtors. What makes this listing unique and a great opportunity for your clients?
Martha Stroop: It is unique to find a property with one hundred linear feet and almost a half acre of land directly on the Gulf of Mexico. This luxurious waterfront home was designed to highlight the spectacular views from nearly every room. Newly constructed in 2019 with ten bedrooms, nine full baths, and four half baths, the home is the perfect place to gather with family and friends. Outdoor living areas include expansive balconies on two levels, an outdoor kitchen, an infinity-edge pool, and a spa. It's truly a marvelous opportunity.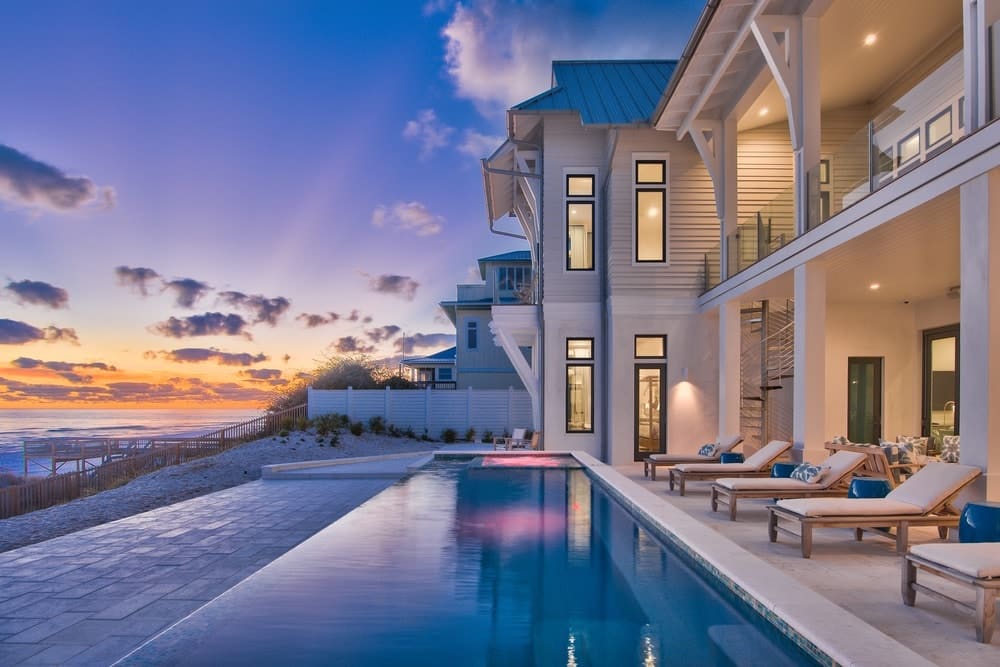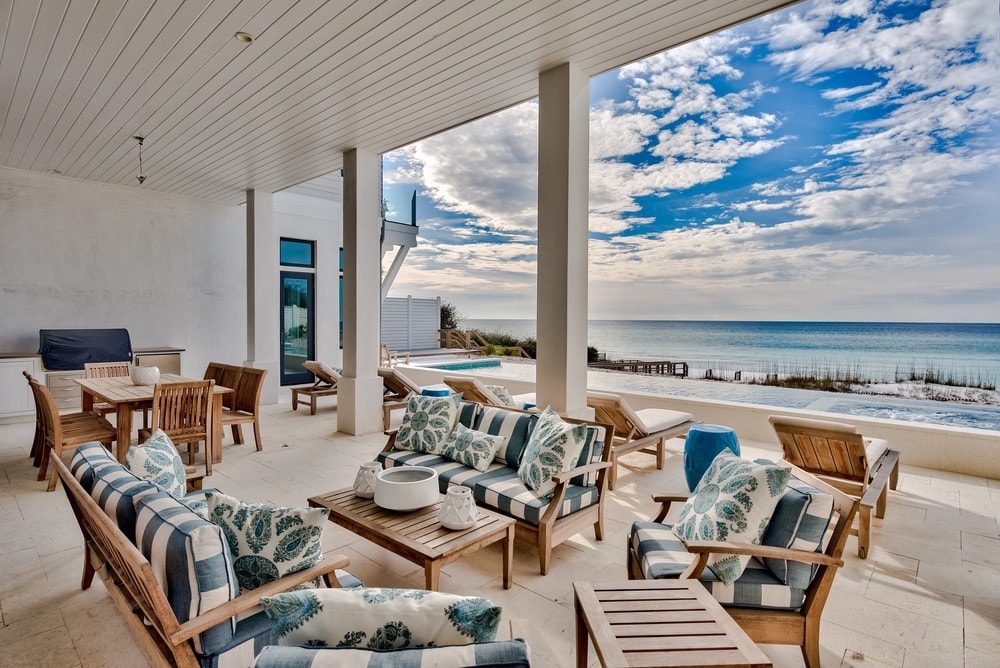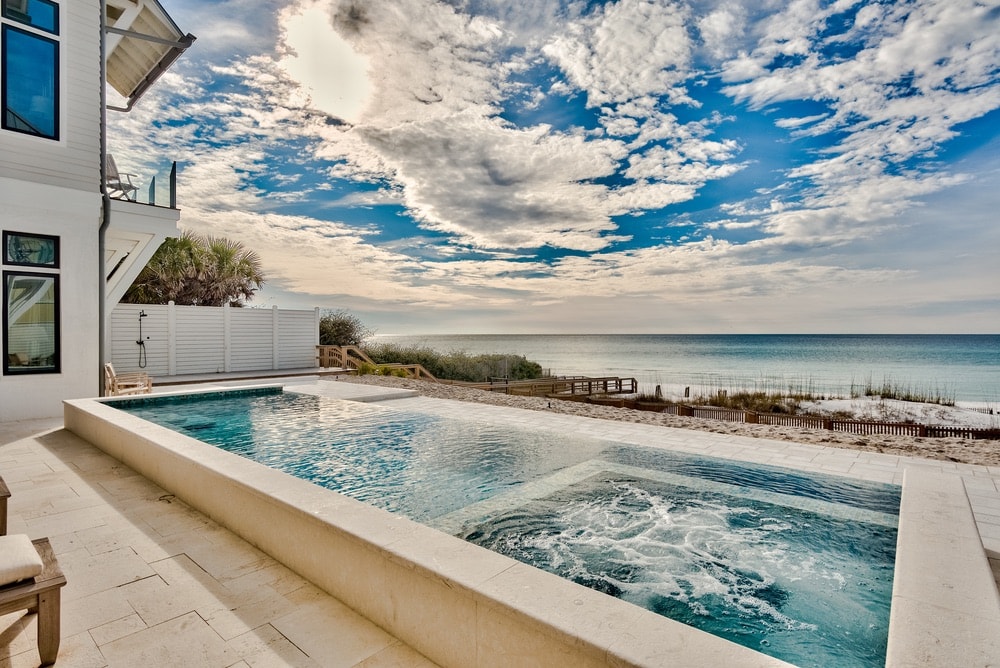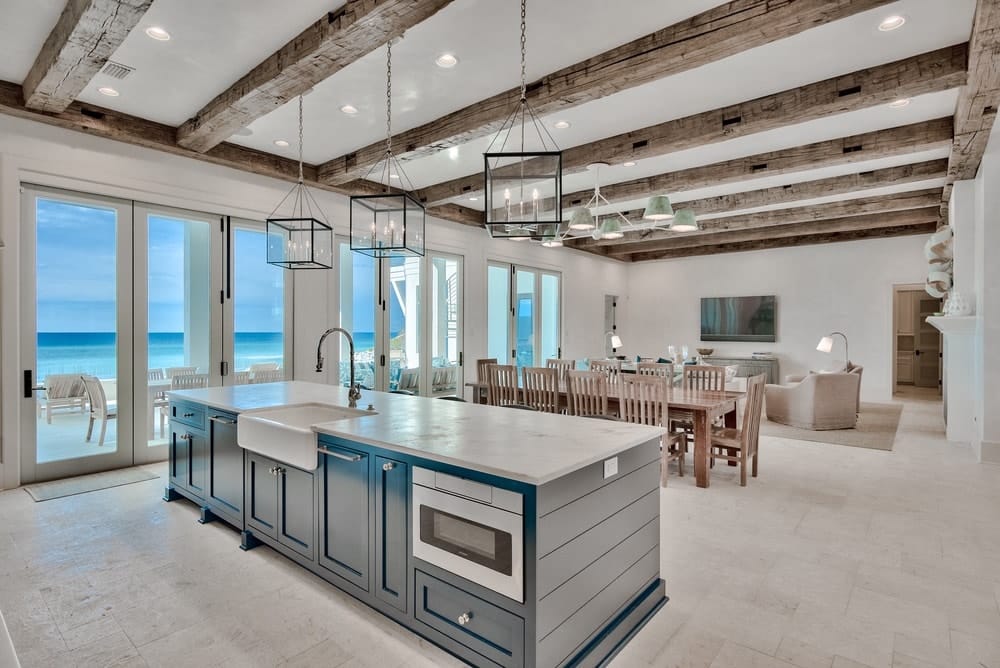 VIE: Martha, you are now a member of Christie's International Real Estate Masters Circle—an elite group of high-performing luxury real estate specialists—and you are the only agent in Northwest Florida with this distinction. Can you tell us a little about this and how it benefits the firm and your buyers and sellers?
Martha: Adam and Jon nominated me for the Masters Circle based on my career success, and I couldn't be more grateful for the opportunity. The Millers are all-around good people with integrity and professionalism, and that is important to me. To be connected to this exclusive international network of agents within Christie's—the best of the best—gives me great confidence in our reach and ability to introduce 30-A and our listings to the rest of the world.
VIE: What do you love the most about living and working along the Gulf Coast, and what advice would you give others who are thinking of purchasing a home in the area?
Adam: What I like most about working along the Gulf Coast is the ability to spend quality time, no matter how busy I get, with my family and friends. This area allows many to have alternative work schedules and enjoy time together and moments with nature. I've realized there is a unique culture here of local fishermen, city-folk transplants, and everything in between. It's a second-home market, yet more and more people flock here full-time for peace of mind and natural beauty.
My favorite piece of advice to both buyers and sellers of real estate is "There is no hindsight in real estate." Everyone has the story of what they should have bought or should have sold. There are few absolutes in life, but I do absolutely believe that, in real estate, you have to live in the moment. Please don't regret what could have happened or wish things had happened differently. The house you loved is now someone else's—it's hard, but it's OK. Around that sand dune, or over that grove of trees, your real home awaits.
— V —
---
To learn more or view properties, visit GoToTheBeach.com.
ARTICLE CATEGORIES