Maison de VIE Comes to Life
By Laurie Crowley  |  
Photography by Sheila Goode
The literary classic The Great Gatsby by F. Scott Fitzgerald is back in vogue, thanks to the recent movie remake starring Leonardo DiCaprio. The conspicuous consumption and glamour of the 1920s are depicted throughout the movie, and due to the film's influence, the style of the era is back in a big way. Everything was bigger for America's nouveau riche and blue bloods alike in the Roaring Twenties, from the homes and cars to the lavish parties complete with big bands.
On a balmy summer evening in June, Maison de VIE––VIE Magazine's first Home of Inspired Ideas––gave a nod to this decadent era and celebrated the home's grand opening in style. The tone for the private, intimate gathering was set by a vintage Rolls-Royce gracefully parked in front of the home, courtesy of John Finch, owner of Sunshine Shuttle and Limousine. Guests were encouraged to wear attire inspired by the 1920s, and somehow the sweltering air seemed to lift and a sultry vibe descended as the allure of the decade took over. The Gatsby Summer Soirée elegantly showcased the home during an evening of revelry, with white flowers, crystal vases, champagne fountains, and delectable passed hors d'oeuvres—a perfect tribute to christen the home.
"This party was the cat's pajamas."
VIE, Coastal Elements Construction, and Q Tile teamed up with a host of talented interior designers, artists, home and garden companies, and world-class lighting experts to create Maison de VIE, a one-of-a-kind home in WaterColor, Florida. After months of anticipation, Maison de VIE––the "house of life"––was ready to open its doors, igniting emotions and fueling passions for all things Gatsby.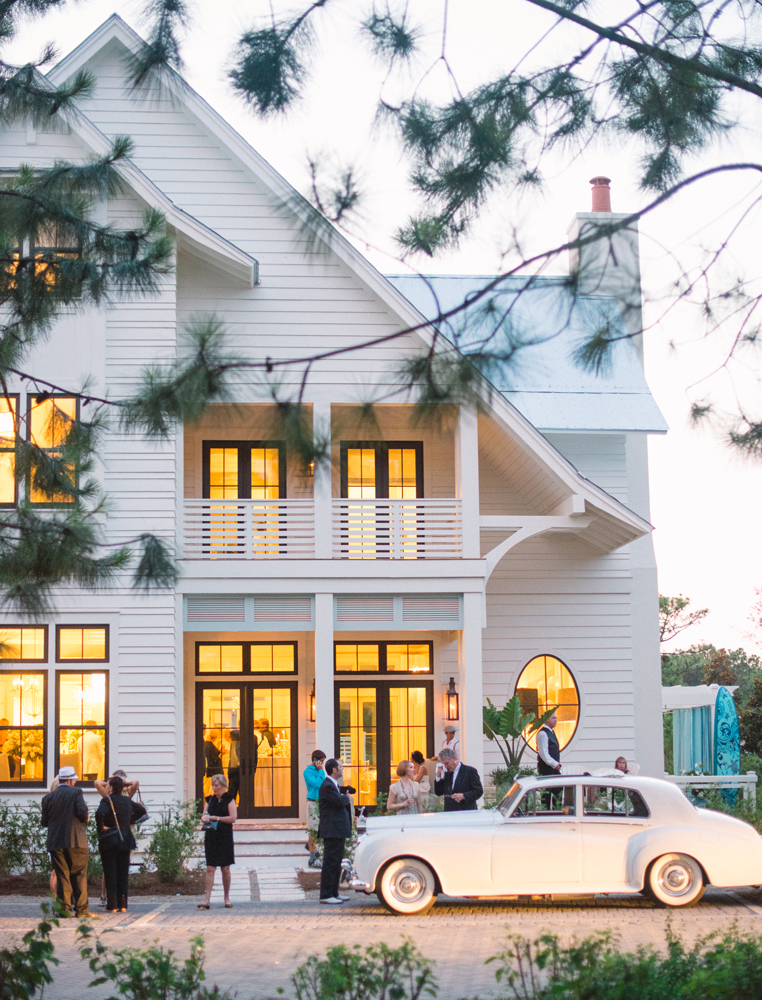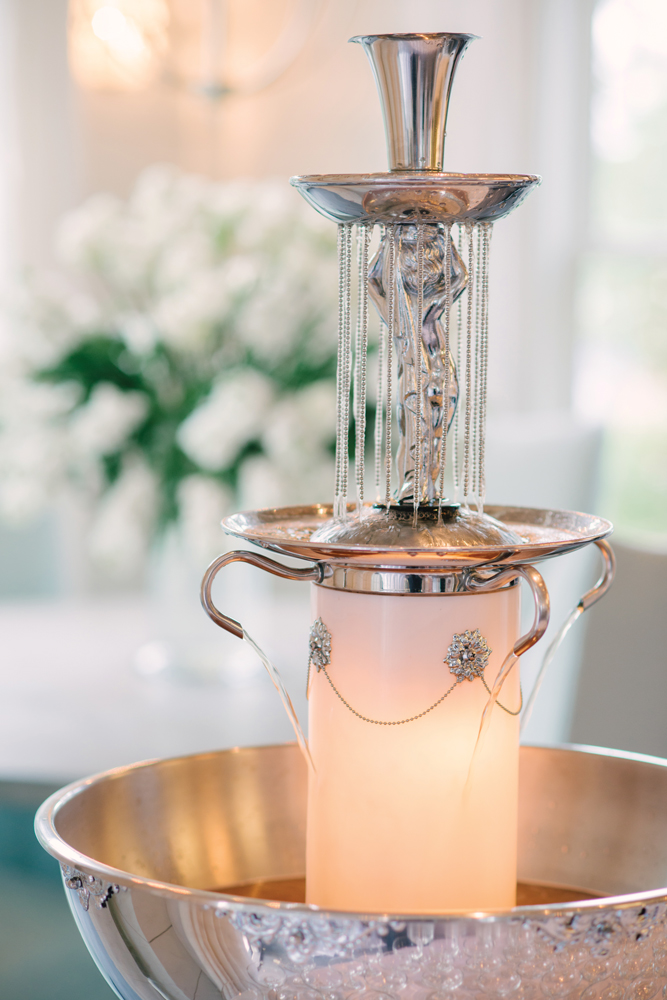 Tuxedo-clad waitstaff served an inspired menu prepared specifically for the event by Roux30a, and music by Sinfonia orchestra members re-created the ambience of a forgotten time as they serenaded partygoers. Maestro Demetrius Fuller expertly chose music to be played on all three floors of the home. The subtle sounds of a string duo greeted guests on the front porch while smooth jazz from pianist Sean Dietrich echoed from the third floor. The highlight of the evening was a jazz ensemble, the Jim Ward Trio, featuring vocalist Bobbie Storm, a perennial favorite in Charleston, South Carolina, and now WaterColor. Other notable musicians in the group included bassist Steve Gilmore, who has played with Tony Bennett, Kurt Elling, and Dizzy Gillespie and has been featured on more than one hundred fifty jazz recordings; Juilliard graduate Bob Maksymkow on horn, who has played with Frank Sinatra, Mel Tormé, Sammy Kaye, and Glenn Miller; and Jim Ward himself, who has performed guitar and vocals with Blood, Sweat and Tears, Stephen Stills, George Benson, Jean-Luc Ponty, and Dave Brubeck, to name a few.
The Gatsby Summer Soiree – Maison de VIE
from
VIEzine
on
Vimeo
.
"Our artists are the bee's knees."
Exclusively for Maison de VIE, many prominent area artists donated valuable and one-of-a-kind pieces to be displayed in the home for the Gatsby Summer Soirée. Local artists Justin Gaffrey, Allison Wickey, Ginger Leigh, Mary Hong, and Steve Wagner displayed select pieces. Other featured artists included Dana Harris of Memphis and Cheryl Maeder, whose work has been recognized around the globe. Maeder's pieces, focusing on sand, water, and sky, reflect the beautiful landscape surrounding the WaterColor community. 
The three-story grand staircase serves as the backbone of the home. It reaches out and elegantly wraps the courtyard gallery while linking and supporting the second and third levels, and it really is a visually stunning feature.
"I want to know you moved and breathed in the same world with me."
Guests were encouraged to explore every nook and cranny of this Tammy Massey–designed home. "The three-story grand staircase serves as the backbone of the home," notes Massey. "It reaches out and elegantly wraps the courtyard gallery while linking and supporting the second and third levels, and it really is a visually stunning feature." Every item on display in the home was selected by dedicated vendors with the intent of inspiring a creative project in the visitors' own homes. From the copper lanterns from Bevolo Gas and Electric Lights to the Italian tile chosen specifically for the kitchen, bathroom, or pool by Suzy Accola of Q Tile in Grayton Beach, Florida, no detail of the home was overlooked. Functionality and impeccable taste created a fusion of elegance and style throughout Maison de VIE.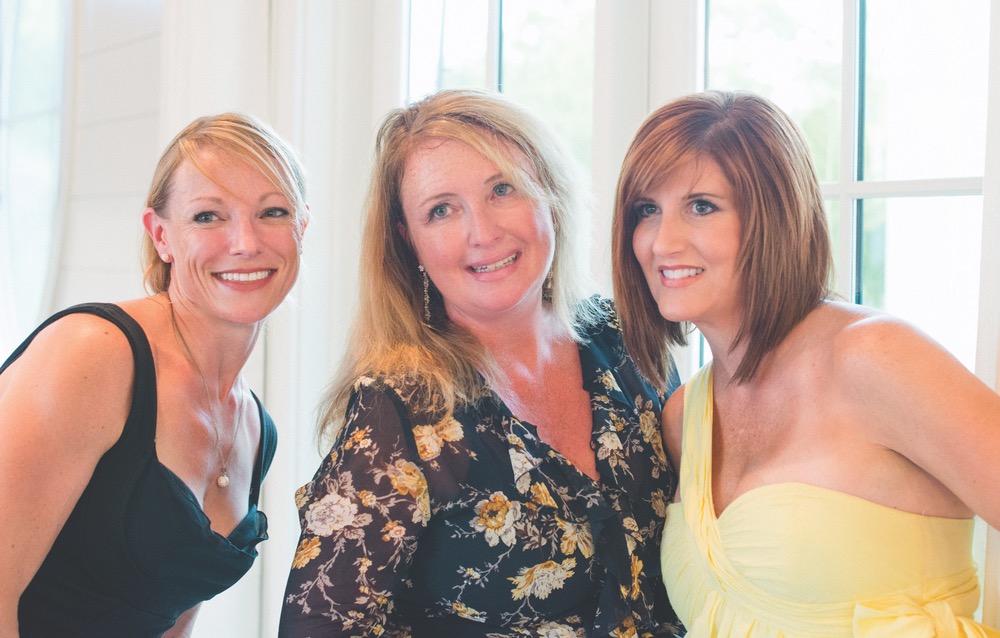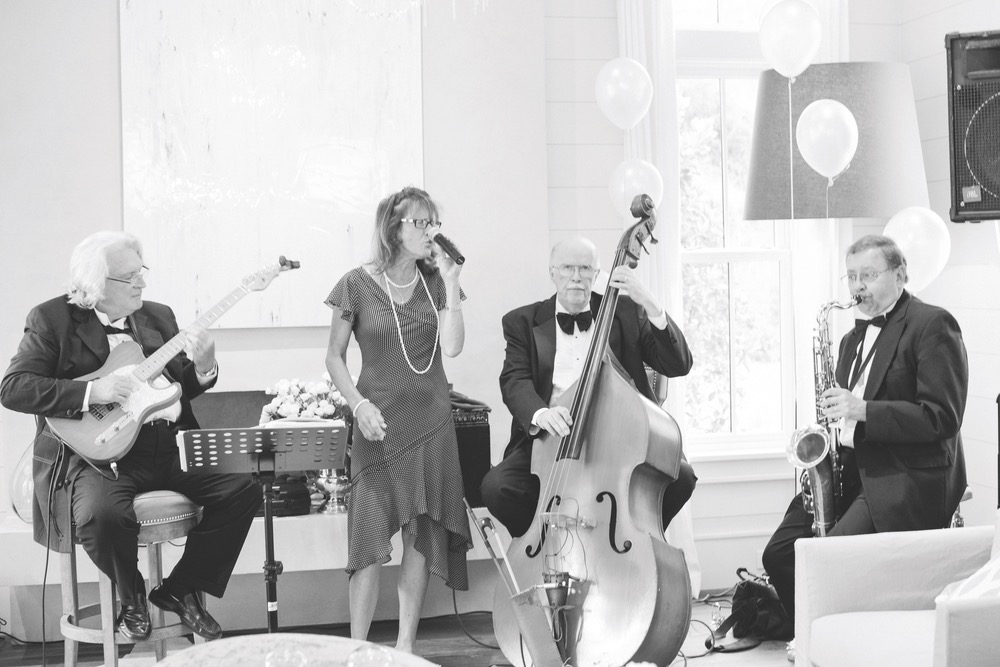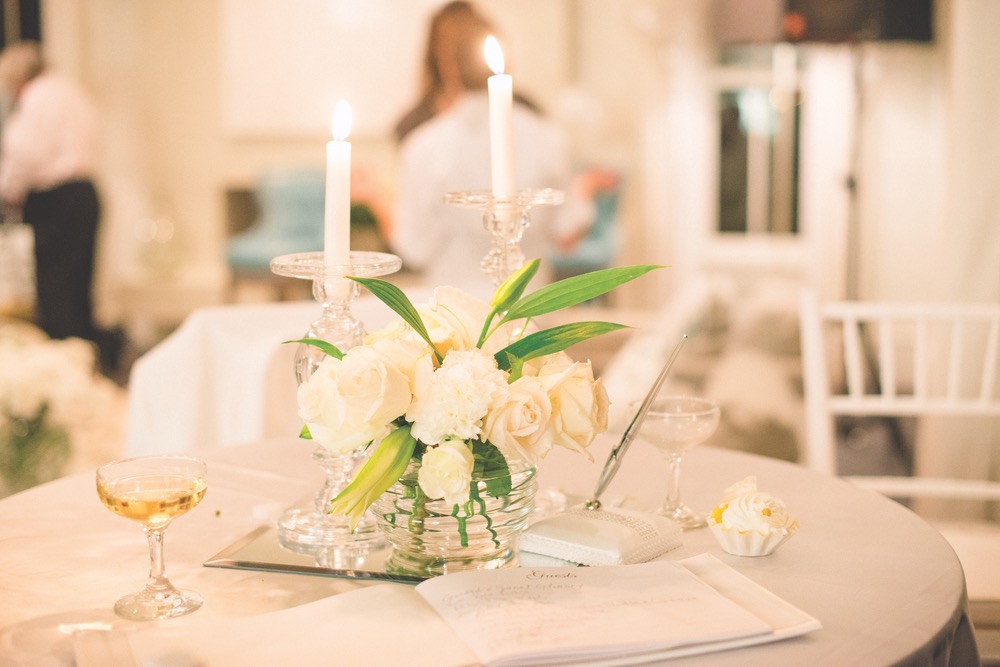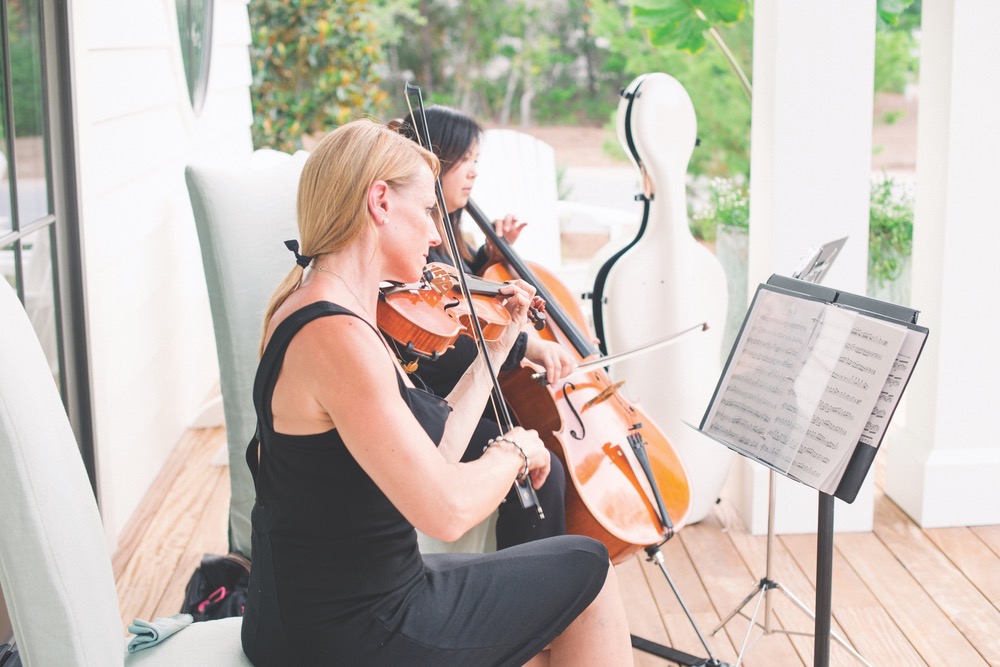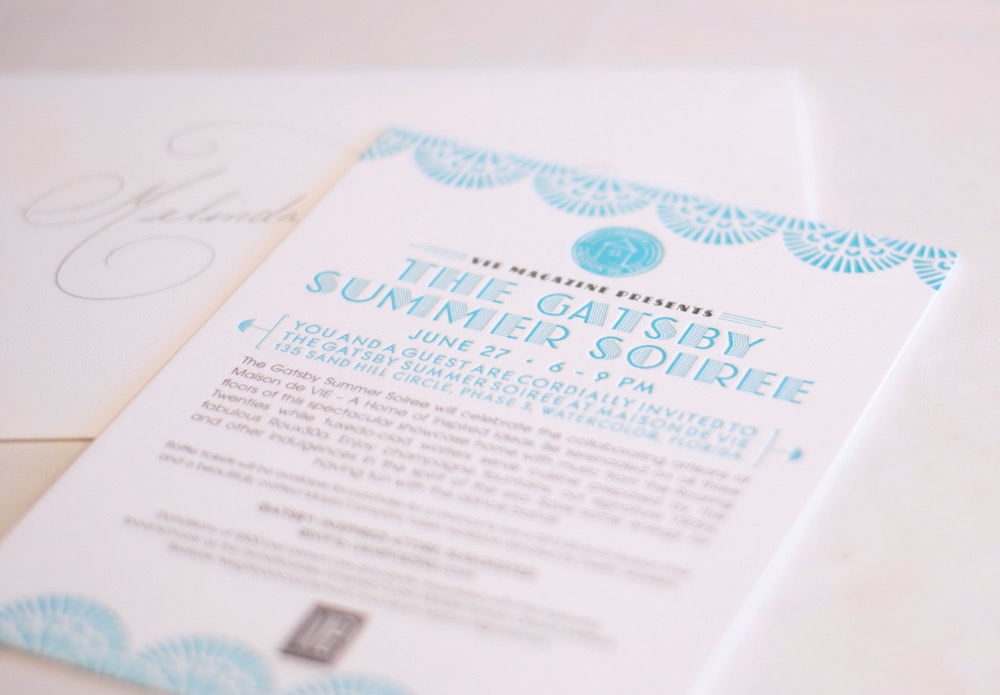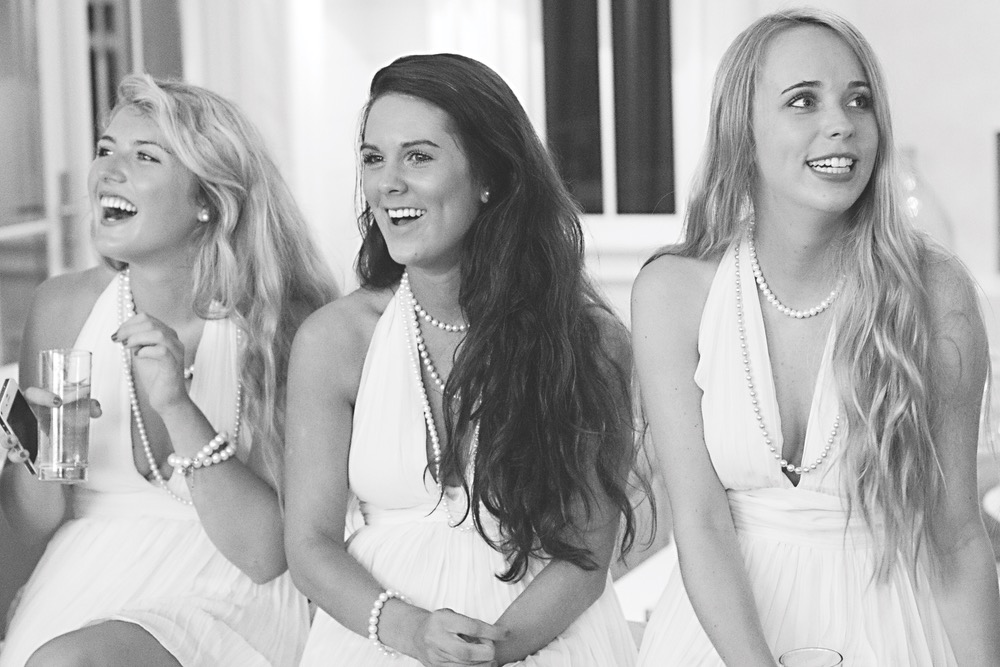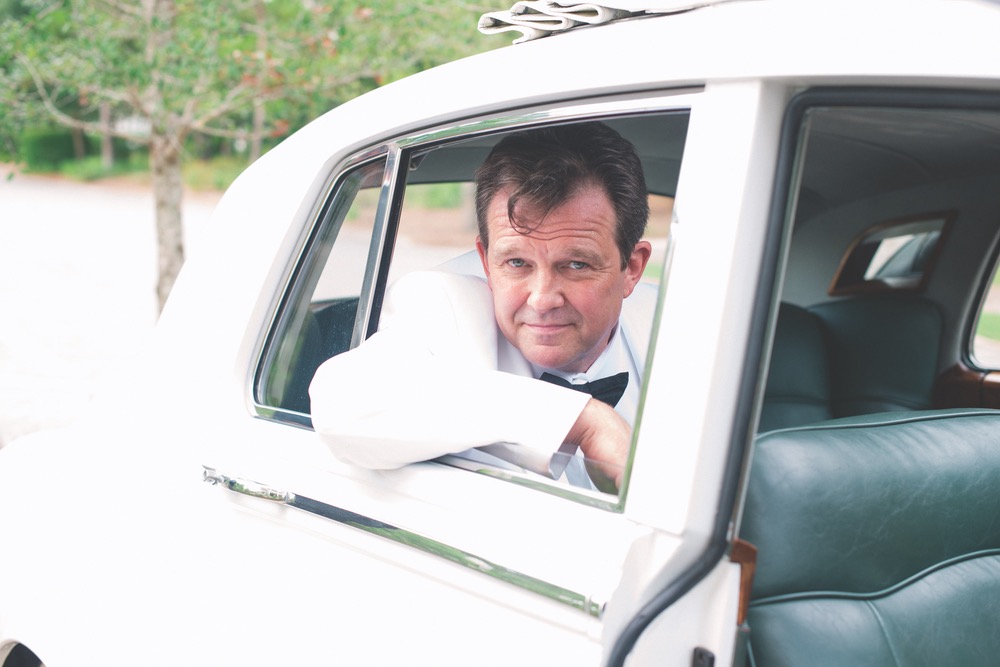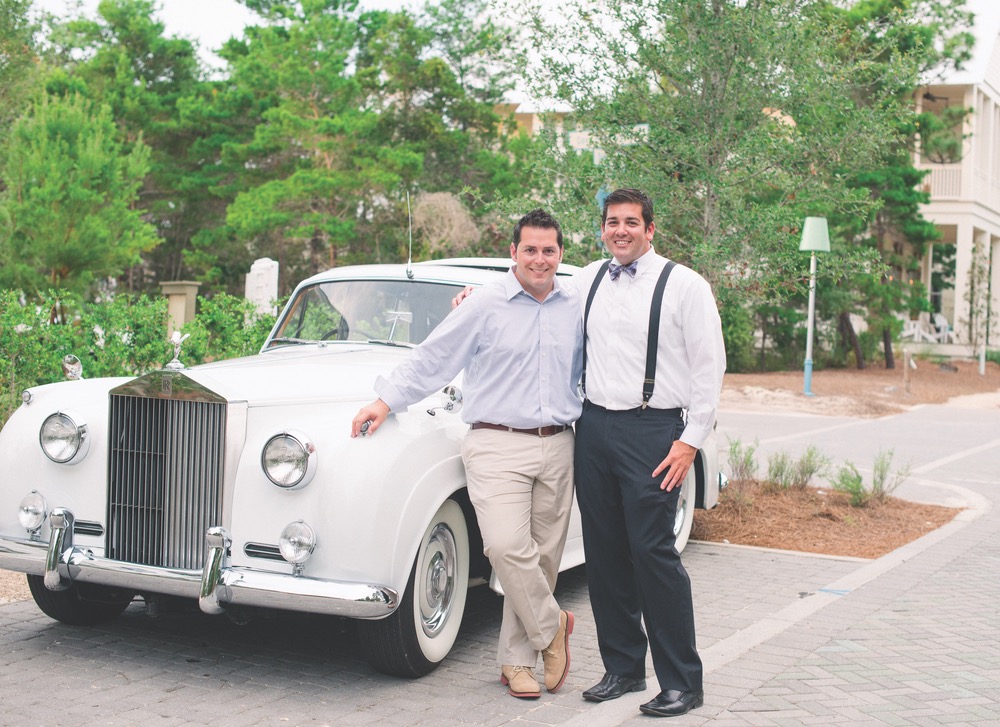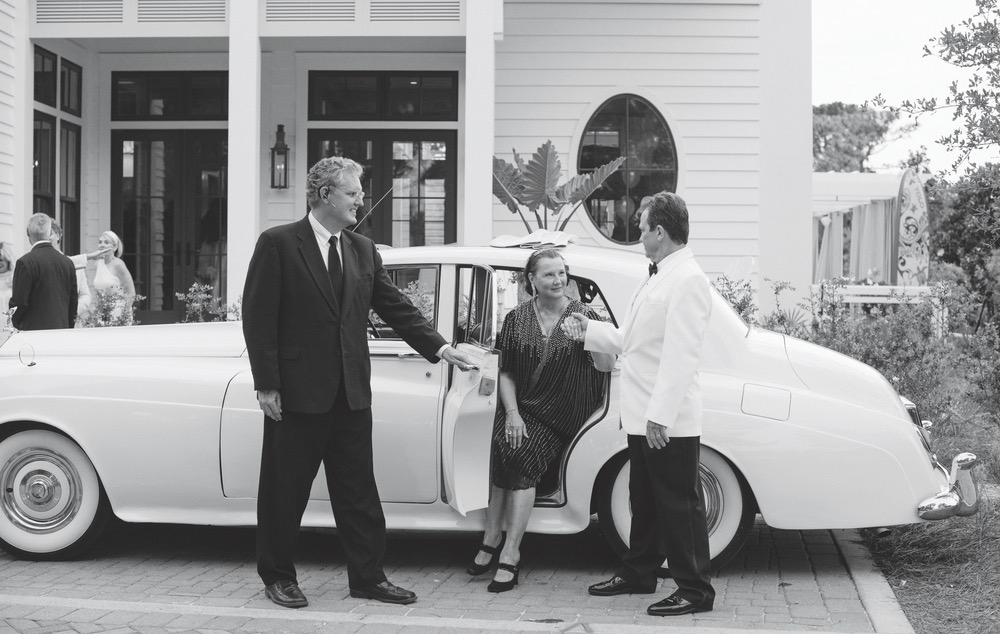 With four local schools assigned as beneficiaries of the event, the Gatsby Summer Soirée featured a charity raffle of a beautiful Mazza pearl necklace donated by Destin Jewelers and Sinfonia season passes graciously supplied by Demetrius Fuller. Maison de VIE is proud to be a community-inspired home, and the money collected from party guests was donated to Seaside Neighborhood School, South Walton High School, Ohana Institute, and Emerald Coast Middle School. VIE, Q Tile, and Coastal Elements were proud to contribute an additional $4,000 to these deserving schools.
"You always look so cool."
Maison de VIE played backdrop to our cover shoot feature, which began at 4:00 a.m. the morning after the Gatsby Summer Soirée. As hair and makeup designers, models, photographers, and florists arrived, the excitement and buzz from the night before continued. Flowers were repositioned and made fresh as models were dressed in designer gowns supplied by BHLDN and Beachfolly. Poolside models wore bathing suits by Anthropologie, re-creating the effortless elegance of the 1920s. Jewelry from BHLDN and Destin Jewelers adorned the graceful décolletages of our Daisy Buchanan–inspired models, and Brooks Brothers supplied the men's styles, bringing Jay Gatsby, Tom Buchanan, and Nick Carraway to life.
VIE has produced a documentary that records the construction of Maison de VIE from conception to fruition. This film is an intimate, behind-the-scenes look of all that goes into getting a project of this magnitude off the ground. A myriad of aspects must come together throughout the process, but with cooperation and a shared goal, the team was able to make this happen in an incredibly short time. This was a first for VIE and, as with any new undertaking, we were continually amazed at the can-do attitude of everyone involved. We would like to say to every planner, designer, and sponsor of this exciting endeavor, "Good job, old sport!"
He talked a lot about the past and I gathered that he wanted to recover something, some idea of himself perhaps, that had gone into loving Daisy.
–F. Scott Fitzgerald, The Great Gatsby
— V —
---
For more information, please visit VIEZINE.com, QTile.com, or CoastalElements30a.com.
Presenting Sponsors Q Tile • Coastal Elements Construction • VIE Magazine
Platinum Sponsor Southern Theatres, LLC
Gold Sponsor Cox Pools
Realtor Sponsor Karen Wagner
Creative Collaborative Sponsors 30A Design Group • 30A Interiors • Alpha Closets • Artistic Tile • Bay Breeze Patio • Beau Interiors • Benjamin Moore & Co. • Bevolo Gas & Electric Lights • Clay • Destin Jewelers • Drape98 Express • Eden Design Group • Electric Cart Company • Emerald Coast Fabrication • Ferguson • Fireclay Tile • Frank's Cash & Carry • GM Appliance: Sub-Zero & Wolf • Ganeaux Designs • Hancock Bank Construction Team • Horton Land Works • Island Stone • Lighting Etc. • Mattress Now • Nest 30A • New View Windows & Doors • Oasis Rug and Home • Peacock Pavers • Pizitz Home & Cottage • Risa's Interiors • Rolen Studio – Residential Design • Sicis • Sugar Beach Interiors • Summer House Lifestyle • T. Massey Architecture • Wet Dog
Featured Artists Teresa Cline • Bonnie Fuchs • Justin Gaffrey • Dana Harris • Mary Hong • Scott Kerr • Ginger Leigh • Cheryl Maeder • Shelley Minchew • Sarah Otts • Patti Schlotterlein • Steve Wagner • Jane Whaley • Allison Wickey
ARTICLE CATEGORIES