An Architect's Legacy
By Kelsey Ogletree
The Gulf-front resort town of Seaside in Northwest Florida is well known to residents of the Southeast as an idyllic long-weekend escape. But only a few decades ago, this icon of New Urbanism was just sketches on desks. Alongside visionaries Robert Davis, Andrés Duany, and Elizabeth Plater-Zyberk, the urban planners who designed the community, there's another man who's largely to thank for many of the beautiful beach homes that characterize Seaside: Tom Christ.
Having worked in the region for more than thirty-five years as the founder and principal architect of Christ & Associates Architects and Planners, Christ was duly recognized this past February with the Seaside Prize. The Seaside Institute gives out the awards once a year to individuals or organizations that have made significant contributions to the quality and character of the community. "It's a big honor," says Christ of the recognition.
In addition to the Seaside Prize, Christ has made a name for himself at other institutes around the country. His designs have been exhibited at the Smithsonian in Washington, D.C., and his early work in Seaside is featured at the University of Notre Dame School of Architecture in Notre Dame, Indiana.
Originally from Miami, Christ began working in architecture at the age of sixteen, when he got a job doing basic drafting with an architect on Key Biscayne. "I remember that every afternoon, he'd put the pencils down and go sailing," he says. "I thought, 'This is a really nice profession.'"
While the sailing-every-afternoon lifestyle didn't turn out to be reality, Christ still found it to be his calling and worked his way up in the design/architecture scene in the city. It was in his role with Duany and Plater-Zyberk at their firm, DPZ, where he got involved with the final stages of land planning for Seaside.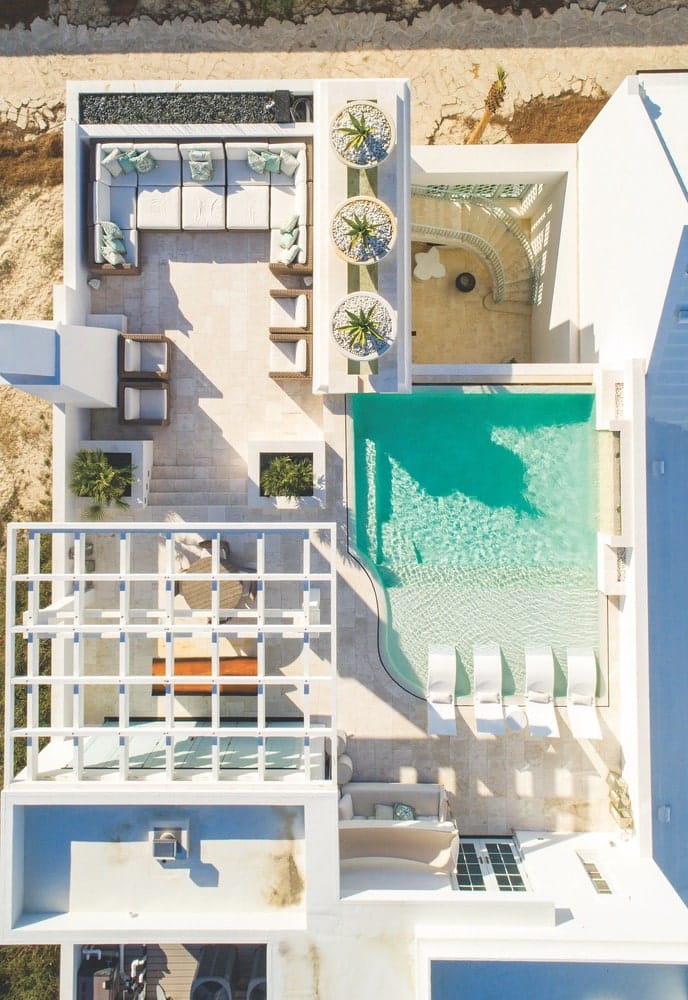 Fatefully, this was also when he met his wife, Jamie, who was working for a commercial interior design firm at the time.
"We had a common friend, and she made a list of eligible architects for me to meet—Tom was third on the list," remembers Jamie. "I didn't think it was going to work out, but thirty-seven years later, we're still together."
After they married, the Christs moved to Seaside in 1984 at the request of Robert Davis, the founder of Seaside, who asked Christ to serve as town architect for one year. Little did the newlyweds know at the time they'd end up staying much longer than that.
They pushed the envelope to test how far the design code could go, he says. Since then, Christ has designed at least eighty-five private residences in Seaside.
In the beginning, strategizing the early existence of Seaside was challenging. Christ worked with a team of architects designing houses around a new type of code while also defining a specific Southern vernacular style that the area would become known for. They pushed the envelope to test how far the design code could go, he says. Since then, Christ has designed at least eighty-five private residences in Seaside.
The firm doesn't have a signature look; instead, they let the destination shape the style of the projects they're working on, according to Jamie. They do, however, always abide by classical proportions. "We work in several styles, and I think that's healthy for an architect to be able to do that," says Christ.
Christ has designed many of the large homes that are part of The Retreat, a new gated community in Blue Mountain Beach along Scenic Highway 30-A. The theme of the neighborhood is understated elegance, with architectural features such as archways, large roof overhangs, oversized dormers, and incredible outdoor spaces. "The Retreat is special because it doesn't really have one defined architectural style," says Christ. "Instead, it has traditional and contemporary styling as found in Bermudian, Caribbean, Low Country Louisiana, French, and Spanish Colonial styles of architecture. I believe it to be the most interesting collection of homes along the beaches of 30-A."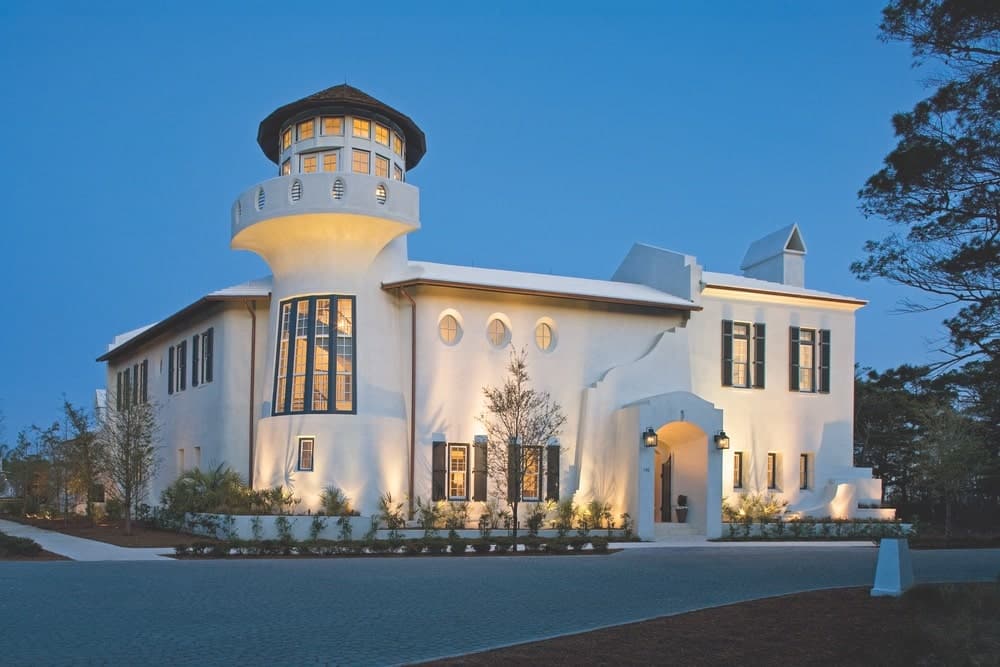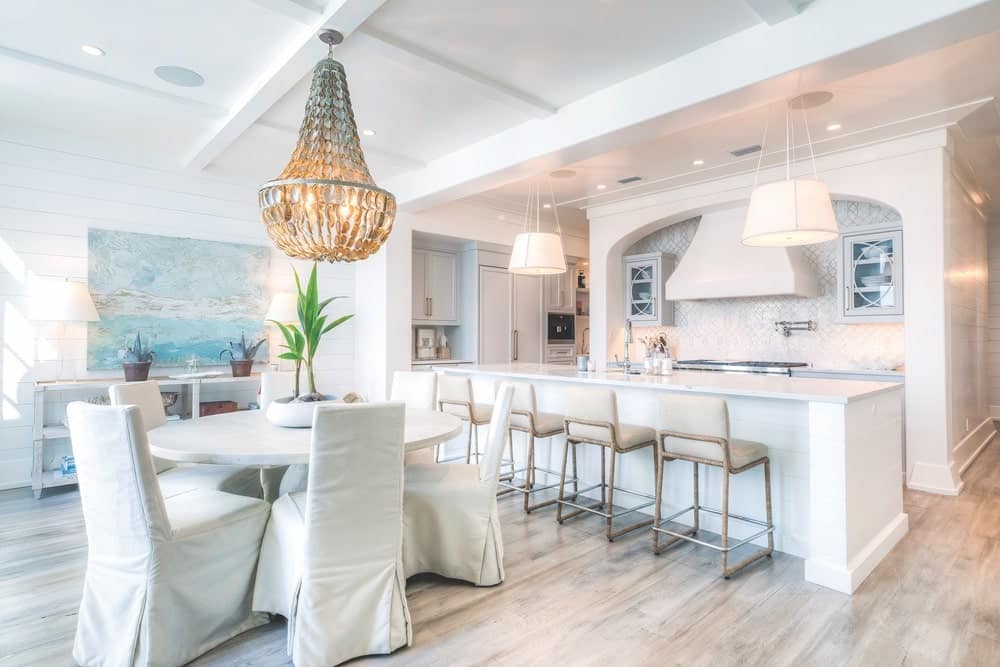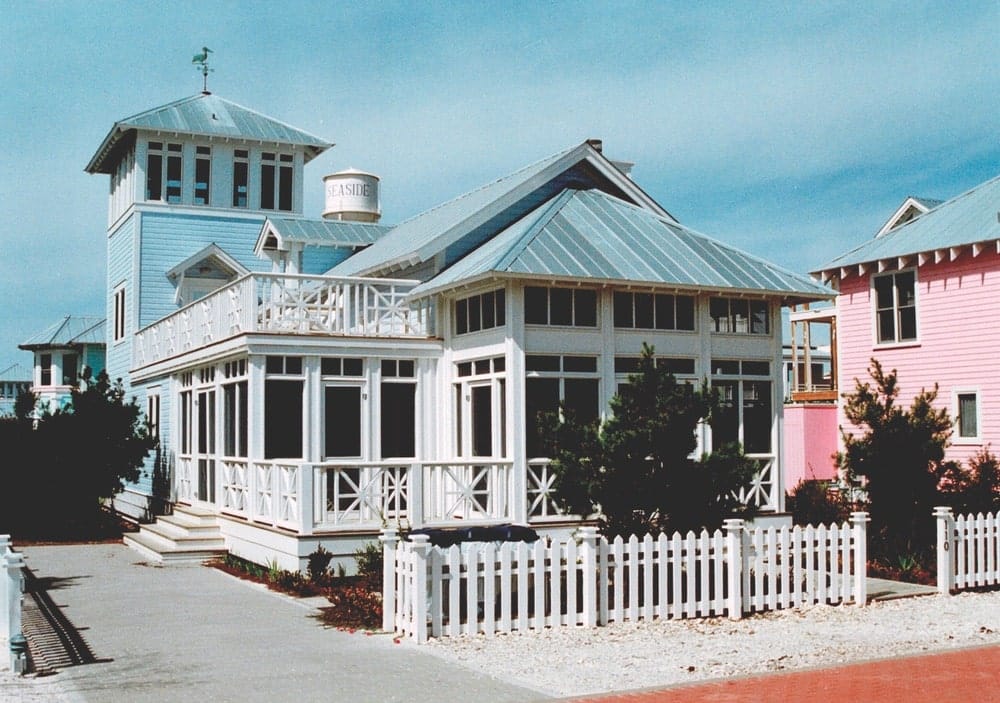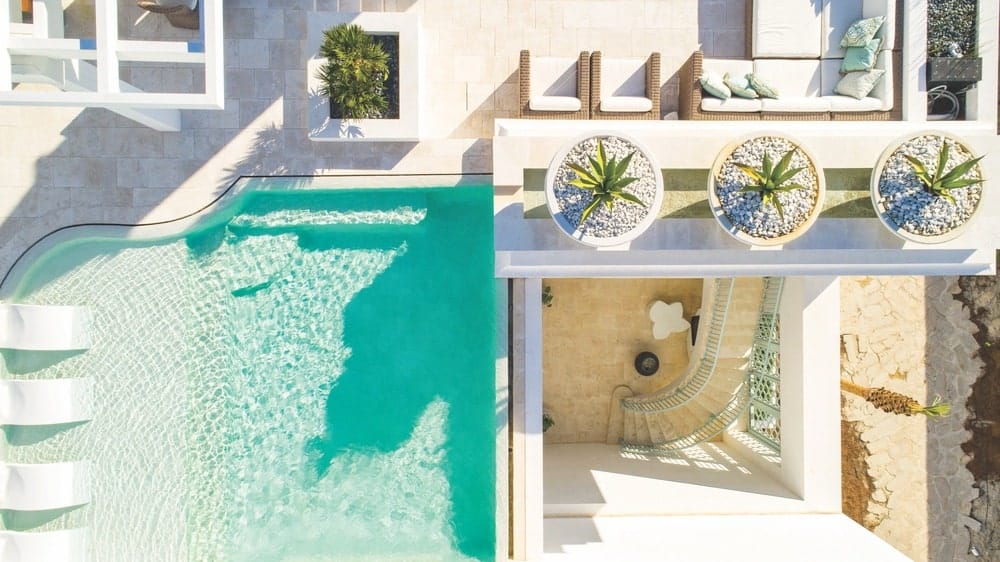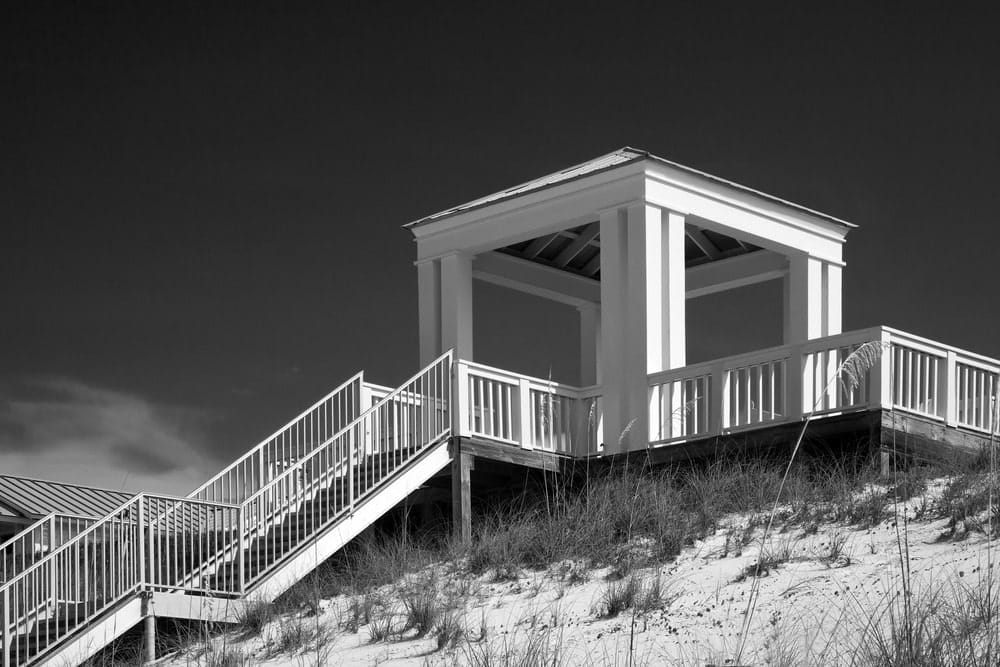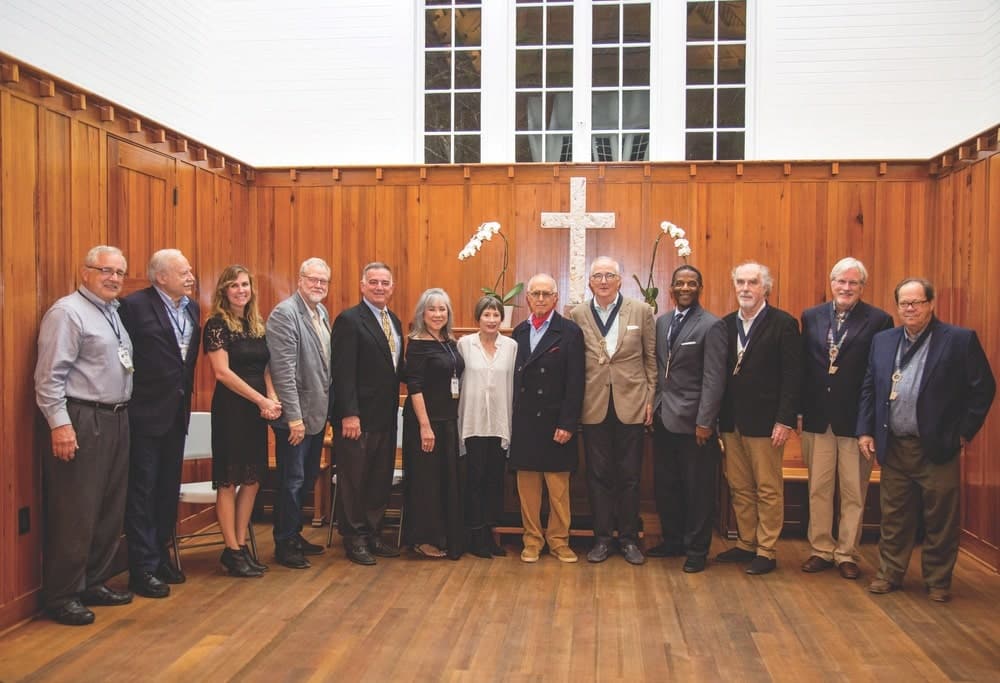 He's also designed homes in nearby Destin and Miramar Beach and the more contemporary communities of Rosemary Beach and Alys Beach, which he describes as "refreshing" to work on. "Those are all concrete homes—contrary to Seaside, which is all wood," he says.
"Tom Christ has been a part of the architectural fabric in South Walton for the past thirty-five years," says Tom Dodson, vice president of sales for Alys Beach. "I first met Tom in the early nineties while working with Sandestin, and I was fortunate to continue this working relationship with Tom at the St. Joe Company as The Retreat, WaterColor, and WaterSound Beach were being developed. Since joining Alys Beach, I have been very pleased to have engaged Tom in our residential design efforts and bring in his talents to continue our efforts in delivering unique architecture to Alys Beach and 30-A. He is a professional at his trade and a pleasure to work with."
While the communities along the east end of 30-A such as Alys Beach, Rosemary Beach, and Inlet Beach have experienced major growth recently, Christ says he sees a new movement coming in Seaside that may draw him back again. "In the coming years, more of the earlier homes will be torn down and replaced with new designs that are more sophisticated and classical yet still modern," he says. "Back in the early days, Andrés Duany always said, 'Watch Seaside; it's going to change.' And it is."
We look forward to seeing what comes next for the area and for Christ & Associates as they continue to raise the bar for New Urbanism and architecture as a whole.
— V —
---
Visit ChristandAssociates.com to learn more, see more projects, and contact the firm.
Kelsey Ogletree is a Chicago-based writer covering travel, wellness, and design for publications that include Robb Report, Shape, Architectural Digest, and more. Always on the hunt for stories and forever a notetaker, she never leaves home without her mini Moleskine and at least two pens.
---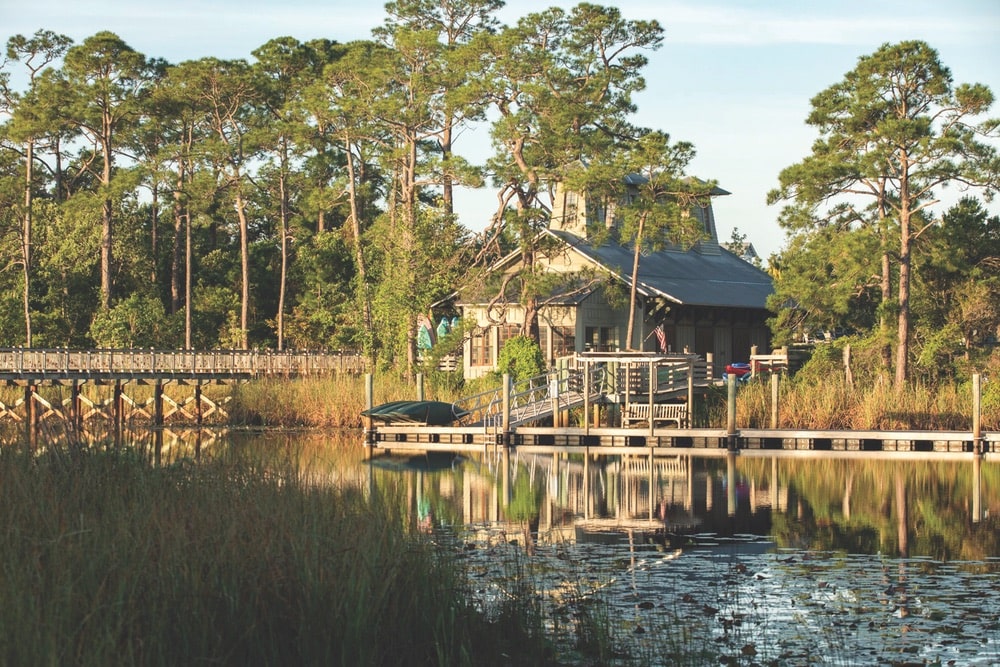 Tom's Favorite Building
One of the most treasured buildings Christ has designed is not, in fact, a residence, but what's now known as The BoatHouse at WaterColor, part of St. Joe's WaterColor Inn & Resort in Santa Rosa Beach. Originally designed to house racing sculls, it's known for its large overhangs, and is now home to the town's paddle club, while the neighboring LakeHouse, also designed by Christ, serves as a venue for weddings and parties. "It's so different from anything in Seaside," Christ says. He remembers the buildings as difficult yet fun projects to do, as they required using heavy timbered wood that had to be cut and notched. Today they stand as two of the most beloved buildings in the community.
ARTICLE CATEGORIES