By Wendy O. Dixon  |  
Photography by Alecia Lauren Photography
Chelsea Weeks and Daniel Lee enjoyed a spring garden wedding at Eden Gardens State Park, where they were surrounded by a tree-canopied lawn decorated with flowers in shades of soft yellow, white and pink.
Part of the fun for the bride usually involves the preceremony ritual of sharing hairspray, waterproof mascara, and prewedding jitters with the special women in her life. "Getting ready with my favorite girls in the house is one of my favorite moments," Chelsea recalls. "Everything felt so magical that day. I felt like I was a little kid again waking up on Christmas morning. I loved being pampered, having photos taken, and just being a girl."
Enhancing the romance of the day, Chelsea entered the garden in a horse-drawn carriage to meet her future husband. "I can still hear the horse's feet tapping on the ground as I sat there with my dad," she says. "I cried like a baby that day, but my dad was such wonderful comfort and kept me from tearing up before I walked down the aisle."
After the ceremony, the newlyweds took an intimate carriage ride, during which Chelsea got an unexpected memento. "I went to pet the horse and he bit me," she says. "And it wasn't just a simple bite either; he held on to my finger for what seemed like forever. Now I have a scar there that reminds me of that day. Who would have thought a scar would bring back such great memories!"
Favorite Wedding Moment: "The year-and-a-half engagement was great, but I also loved the moment I walked down the aisle with my Dad towards the man I love, knowing that we were about to become one," Chelsea says.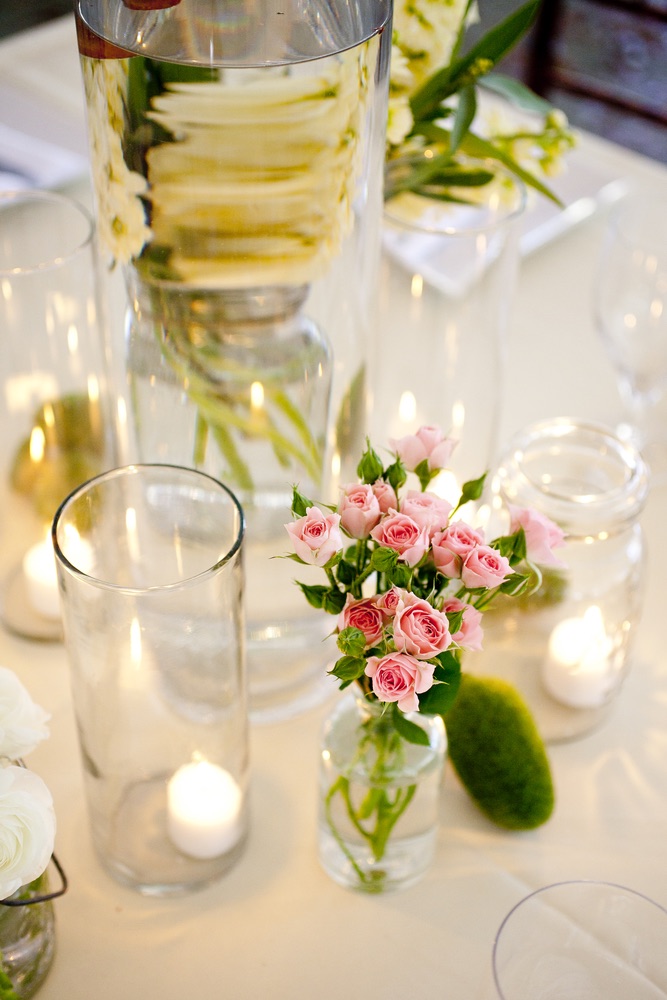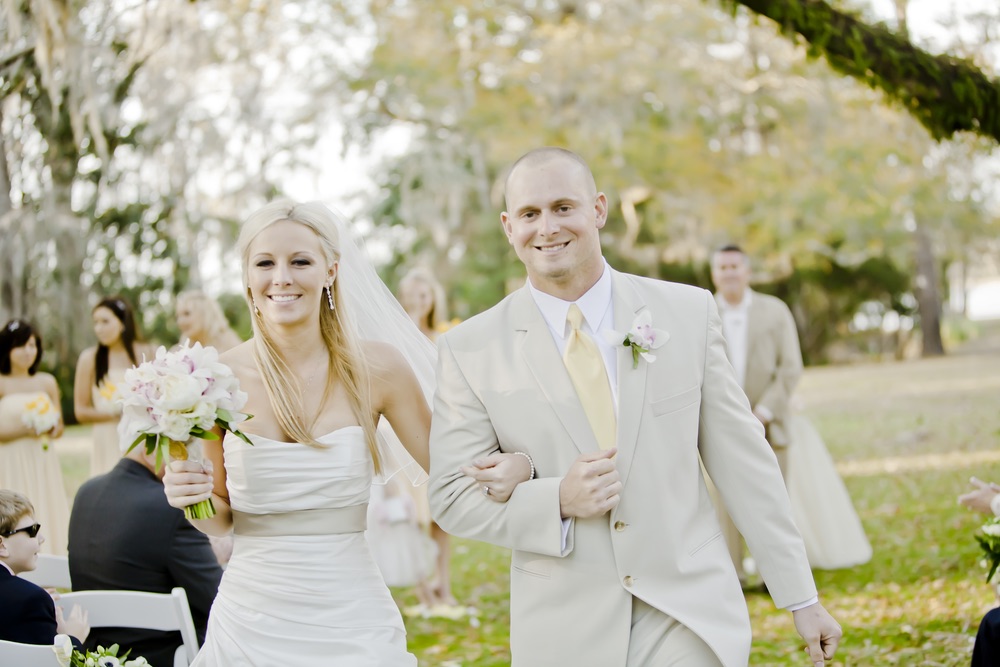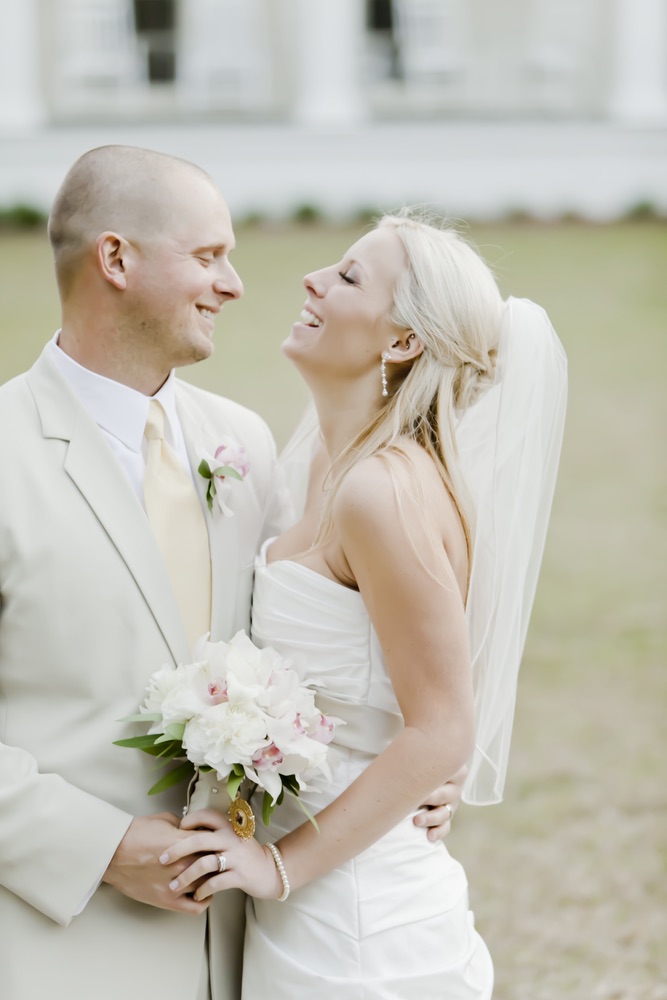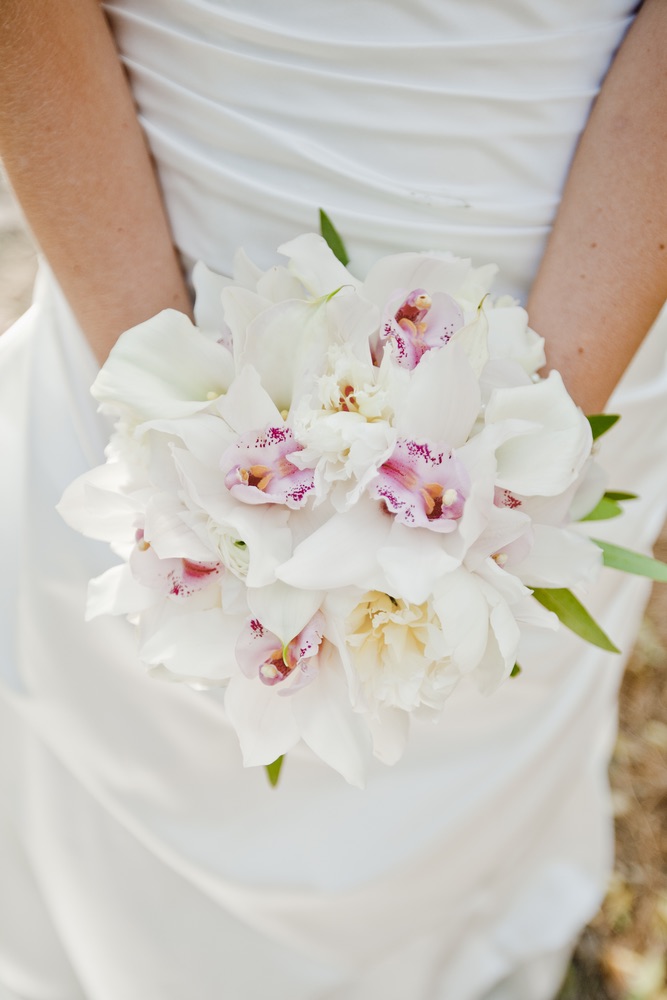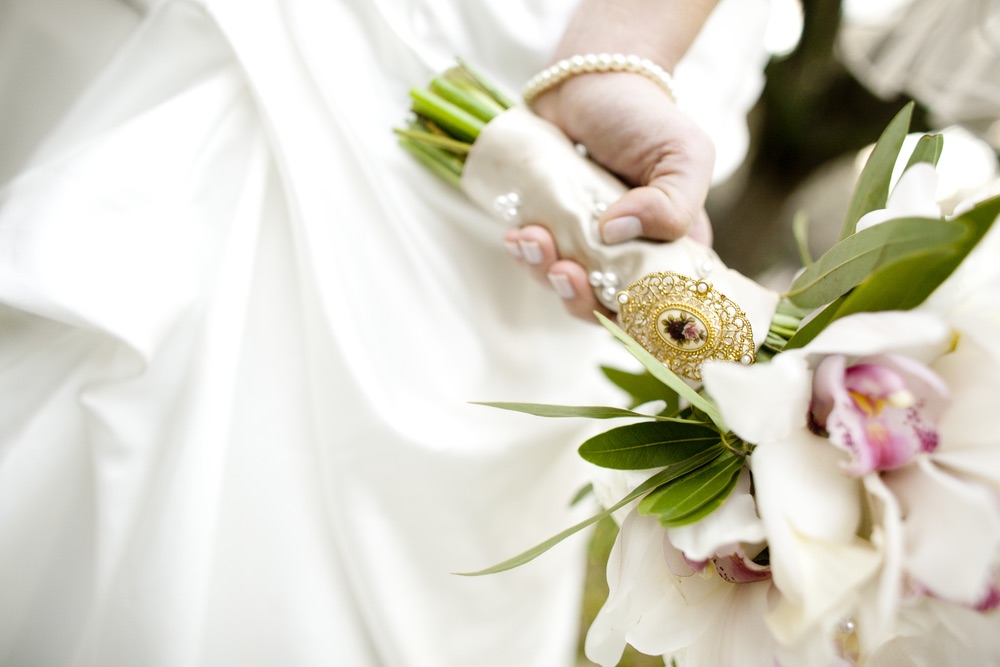 — V —
---
Vendors: The Eventful Planner, Destin Eden Gardens State Park Sublime Studios Nouveau Flowers Fatty Patty's Cakes The Blue Ribbon Healers DJ Vaughn VanAmburg
ARTICLE CATEGORIES