The Journey of a Thousand Miles Begins with a Single Step
By Colleen Sachs | Photography courtesy of Holiday Golf Club
As is the case with most writers, I am a voracious reader, particularly enjoying biographies to learn about the paths successful people take. Some are quite direct, while others are filled with twists and turns. Chef Paul Albrecht's course includes a bit of both.
Albrecht was born in Czechoslovakia to German parents who were in the restaurant business. His father opened a restaurant in what is now Bratislava, Slovakia, in 1935, and the family lived above it. But that restaurant was not destined to be passed down from father to son. The 1945 Prague Offensive, the last Soviet military operation of World War II, resulted in the family being given twenty-four hours to leave their restaurant and home behind and return to Germany. Albrecht's mother took him and his three sisters to the train and left the country. His father filled the family car with what he could and followed. Nearly a month later, the family was reunited through the efforts of the Red Cross.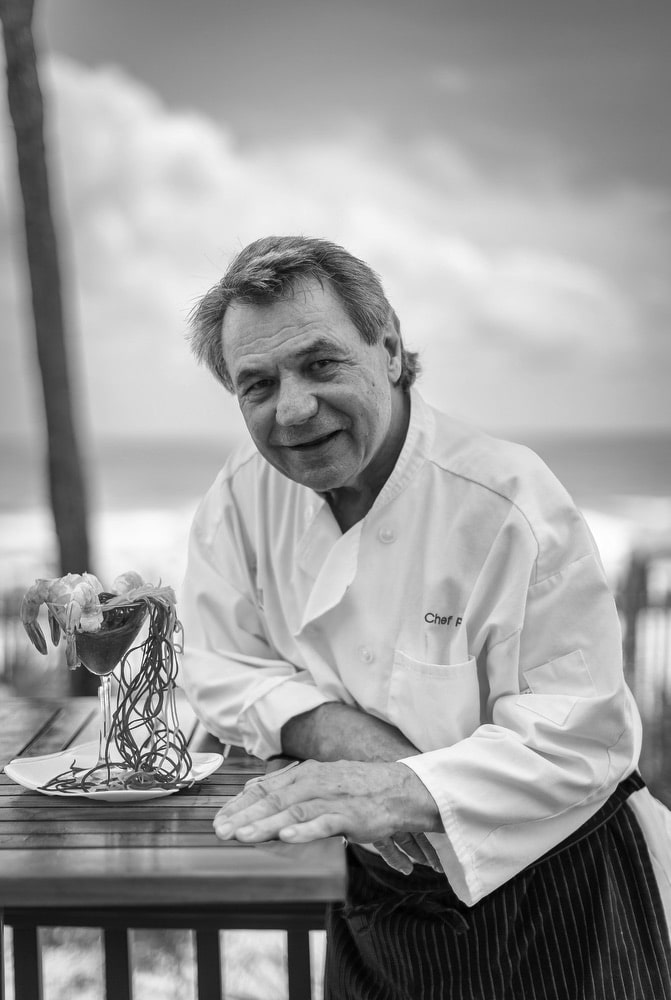 The government initially took over the building that was home to the restaurant; eventually, it was purchased by investors. Today, Hotel Albrecht's luxury suites are located in the old family living quarters, and the wine cellar is its spa. Albrecht visited the eponymous hotel many years after it opened and laughed when the bartender noted that his credit card and the hotel bore the same name.
Once the family resettled in Bavaria, Albrecht's father wanted to go back into the restaurant business, but his health prevented it. His son's entrance into the culinary world instead came in the form of a hotel and cooking school apprenticeship he began at the age of fourteen. The school was at the Munich International Airport, where he worked, learned, ate, and slept. Sometimes working until midnight and starting again at 6:00 a.m., Albrecht found it very exciting. Every six months, the students would rotate to a different discipline, such as banquets, butchering, or pastries. Albrecht commented that the school owner became like family to him, and he admired his management style and way of motivating people. One day, the owner came to him and told him he was doing a good job and was to be rewarded, saying, "I'll give you two dollars more, but don't tell anyone." Albrecht kept the secret. After graduation, the owner took the graduates into the city for a traditional celebration meal of roast pig and beer. That's when the graduates learned that they had all been given the reward. But Albrecht says, "It was good motivation, thinking I was the only one."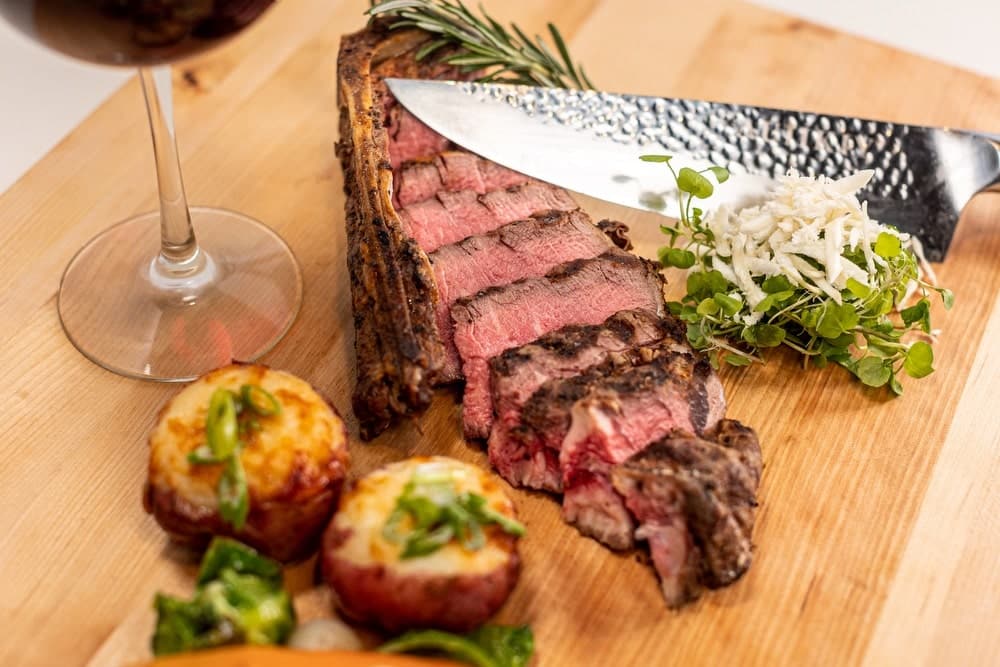 After graduating at age seventeen, Albrecht learned classic French cuisine, the standard by which most Western cooking was measured. He spent nine years working at highly regarded establishments in Lausanne, Switzerland. But in the late 1960s, as the world was once again in the midst of political turmoil, Albrecht's journey took a significant turn both professionally and personally. Trade magazines were filled with information about European cooks being enticed to work in the United States. He was also dating a young woman from Greece. He was counseled to continue focusing on his career instead of his personal life and to avoid taking a position in the United States that would make him subject to the draft during the Vietnam War. Nevertheless, Albrecht's relationship and his interest in working in the United States continued to grow. By 1968, he had a restaurant job in Washington, D.C., and a family that included a six-month-old child.
Albrecht served as the executive sous chef at the Hotel Sonesta in Washington, where Pano Karatassos, whose father was in the restaurant and food import business in Savannah, Georgia, was the executive chef and one of the first people Albrecht met in the United States. Eventually, Albrecht became executive chef and Karatassos the director of food and beverage at the Lodge of the Four Seasons in Lake Ozark, Missouri. The two began talking about opening a restaurant together.
On a snowy day in 1979, the pair opened Pano's & Paul's in Atlanta, Georgia. The restaurant was an immediate hit. Albrecht notes that the food scene in Atlanta was very different at that time. "There weren't many restaurants, and most people ate at their clubs." Laughing, he says they "came up with a huge menu written in French with English explanations, for some unknown reason." The restaurant was located in the Buckhead neighborhood, and Albrecht relates, "We had no idea where we landed was so influential." He served fried lobster tail and says it put him on the map. Accolades started rolling in. The eatery was next to a hardware store, and a New York newspaper joked that you could go there to have a gourmet meal and buy a hammer.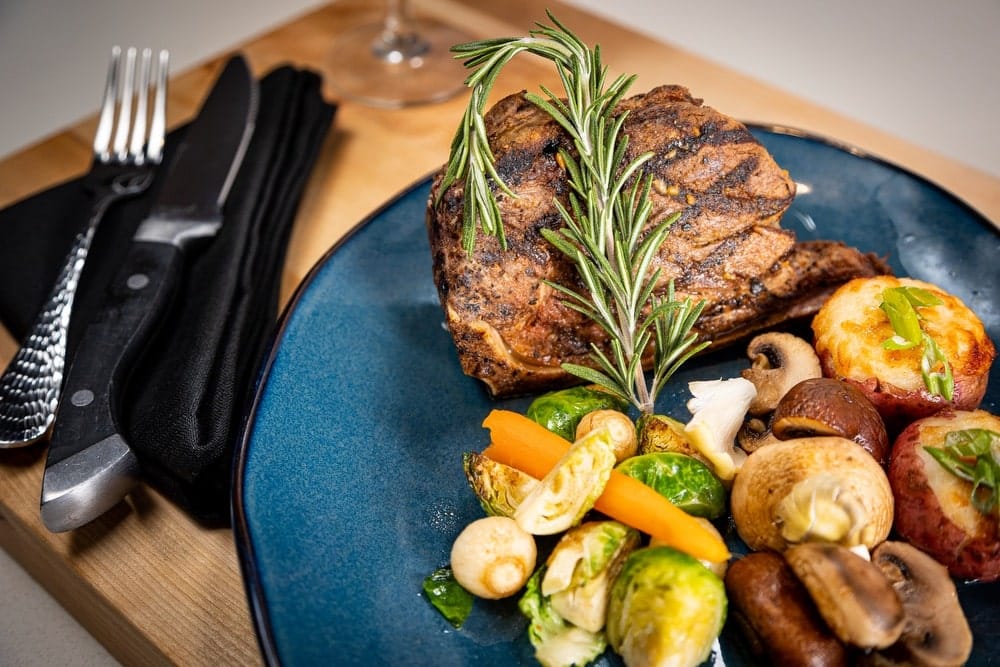 The team began opening new restaurants, including Buckhead Diner, Chops, and Pricci—the fried lobster tail was on all of the menus at the insistence of the diners. Albrecht was also named Atlanta Chef of the Year in 1989 and is a noted master chef. He has served presidents and presidential candidates, sports figures, actors, and other celebrities. And if you want to see him in action, you can catch his preparation of Chilean sea bass with saffron grits on Great Chefs of America via a YouTube upload. Albrecht is modest about his accomplishments, saying, "What you are doing now is what is most important."
Albrecht's entrance into the culinary world instead came from a hotel and cooking school apprenticeship he began at the age of fourteen.
In the late 1990s, the Godfather of Atlanta Cuisine—a moniker bestowed upon Albrecht by Zagat—took another turn and moved to the Florida Panhandle to open Chef Paul's in Carillon Beach. The restaurant was excellent (one of the very few places I have had the pleasure of eating soufflé potatoes), but Albrecht was not finished in Atlanta. He and his son Patrick, who also apprenticed in restaurants in Europe, started Great Food, Inc., operating Paul's Restaurant, Paul's on the Patio, Vinings Fish Company, and The Social at Vinings.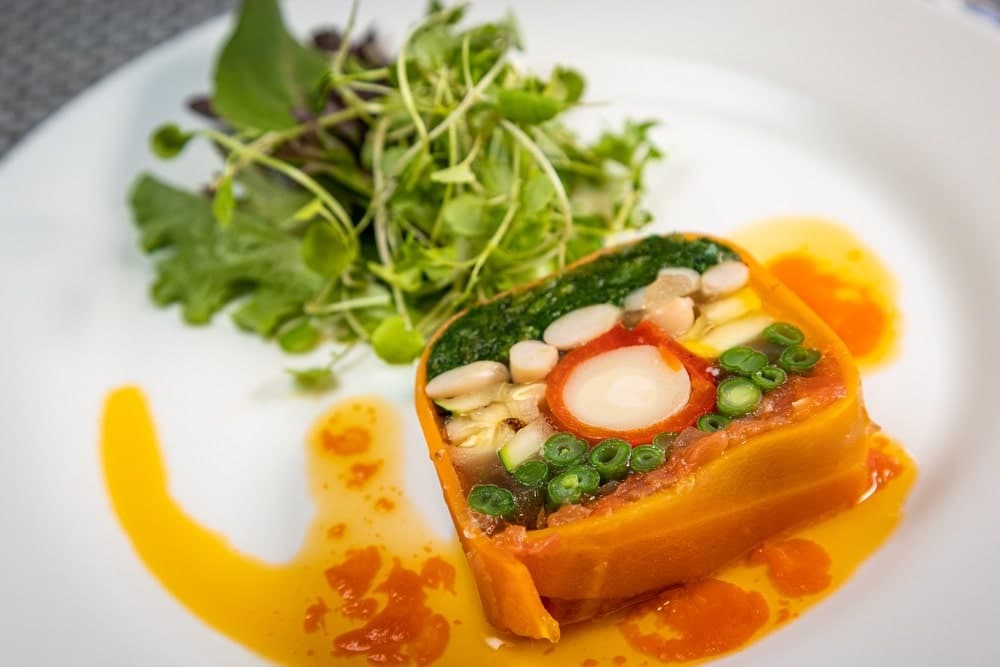 Albrecht retired in 2015, but it was short-lived. His wife of more than fifty years told him, "If you retire, you expire." His friend Cody Khan, the chairman and CEO of Holiday Inn's properties in Panama City, convinced Albrecht to return to Florida to become part of his hospitality team covering three properties: the Holiday Inn Panama City, the nearby Holiday Inn Express, and the large Holiday Inn Resort on the beach. "With Chef Paul's experience and talent, we have been able to elevate offerings for guests at all our priorities with a culinary program that far exceeds what most hotels typically can provide," Khan says. "We're thrilled to have Paul on board and continue raising the bar at the hotels and Holiday Golf Club." The championship eighteen-hole, par-72 public course, also managed by the local Holiday Inn Panama City team, is nestled between Highway 98 and Grand Lagoon and celebrates its fifty-fifth anniversary this year. The chef has an affinity for the Northwest Florida coastal area, maintaining a home in South Walton for many years. He says the food business is a different challenge every day—and he has had his share of challenges lately. In 2018, Hurricane Michael caused devastating damage to the Holiday Inn Panama City. The hotel reopened in mid-2019 only to have the pandemic begin several months later. Today, it's thriving as a bustling destination for tourists and corporate retreats year-round. Holiday Golf Club, meanwhile, is gearing up for a total renovation to begin later in 2022, including a sizable state-of-the-art restaurant with Chef Paul at the helm of menu creation and libations. This new brand overhaul for the golf club is in the developmental stages by the Holiday Inn Panama City team, with new membership offers to the public to be announced.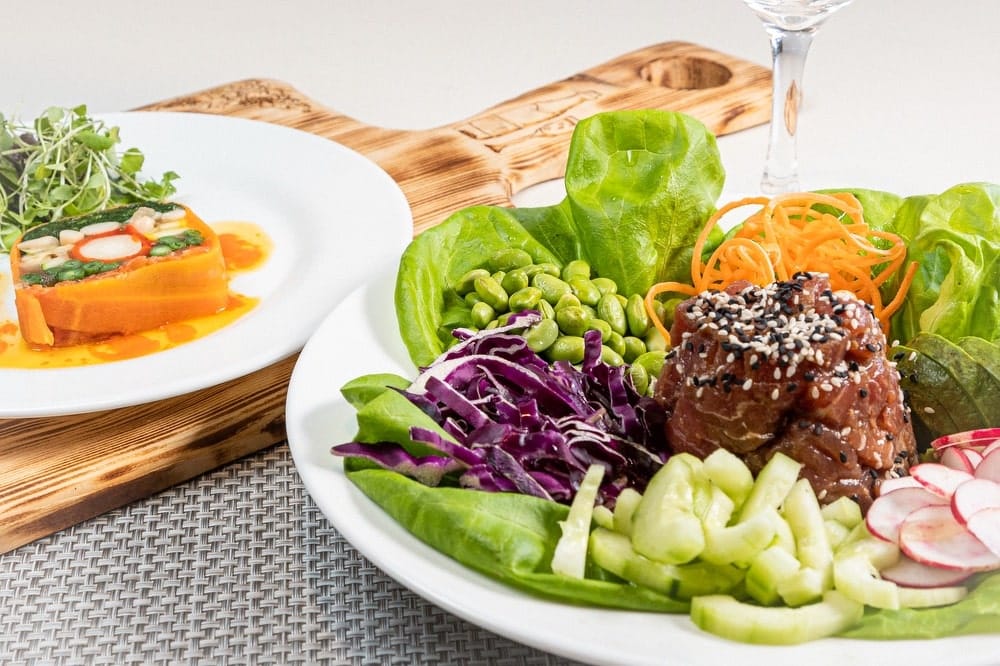 Still, Albrecht continues to work through all the challenges to do what he does best: provide good food and exemplary service to his guests. "People don't eat the same way they did thirty or forty years ago." He says he leans away from meat now and loves to feature black grouper from the Gulf. The master chef continues to change menus to keep up with changing tastes and needs, including making vegan mayonnaise and pizzas with vegan cheese.
While it may have been evident when he was a child that Albrecht would become a chef, his path has had many interesting detours to bring him to the Florida Panhandle. The residents and visitors of the area are grateful for all of them.
— V —
---
Visit HolidayGolfClub.com to learn more or plan a visit.
ARTICLE CATEGORIES